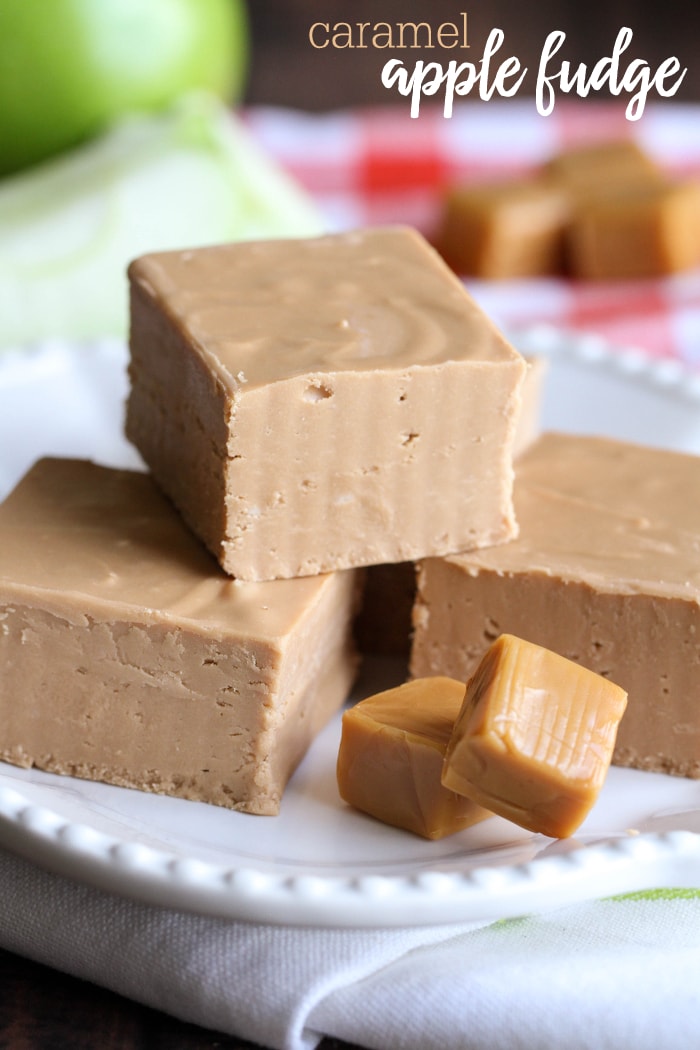 Hi, it's Lily.
I never knew how to make fudge before, but now we've tried so many different fudge recipes and now we LOVE to make fudge!
This next recipe was so so so easy and only needs two ingredients!
THE GAME PLAN:

My mom says I can't lie, and I was suppose to make this with her but I got too busy playing and only really helped at the end. My friend, Grace, was over and she ended up helping my mom more than me.
I wanted to help more but it only took a few minutes to make and by the time I was ready to help, they were done!!
I did get to help with the eating, though. It tastes like caramel and was so yummy and delicious, I want to to eat it again. My mom said I could only eat a little piece, but luckily I got a few little pieces. 🙂
Here is what yo'u'll need for this recipe (from Hoosier Homemade – great site with lots of awesome creations!)…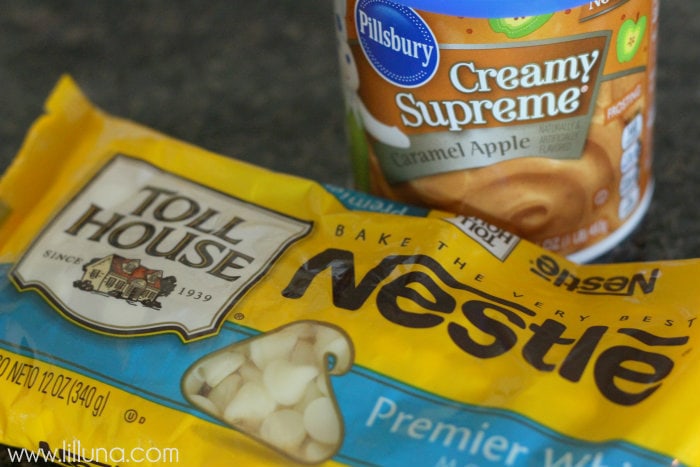 Caramel Apple Fudge
Ingredients
1 Bag of White Chocolate Chips
1 Tub of Caramel Apple Frosting
Instructions
Melt your chocolate chips in a small pot on low-medium heat, stirring the entire time until all melted.
Remove the pot from heat and add the frosting. Stir until all combined.
Pour into a parchment linked 8×8 Square pan.
Chill for 1-2 hours.
ENJOY!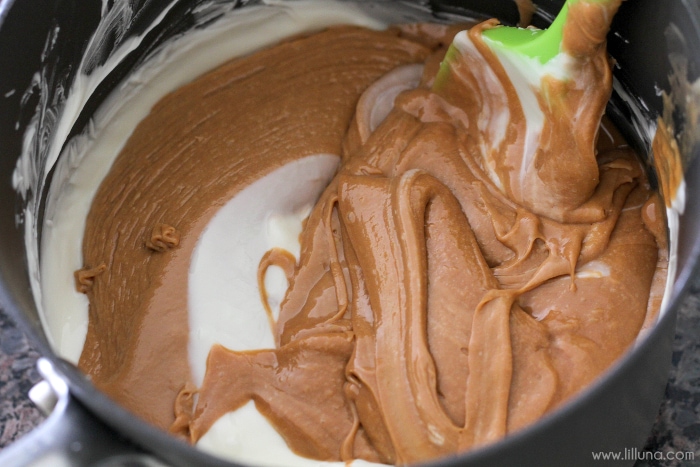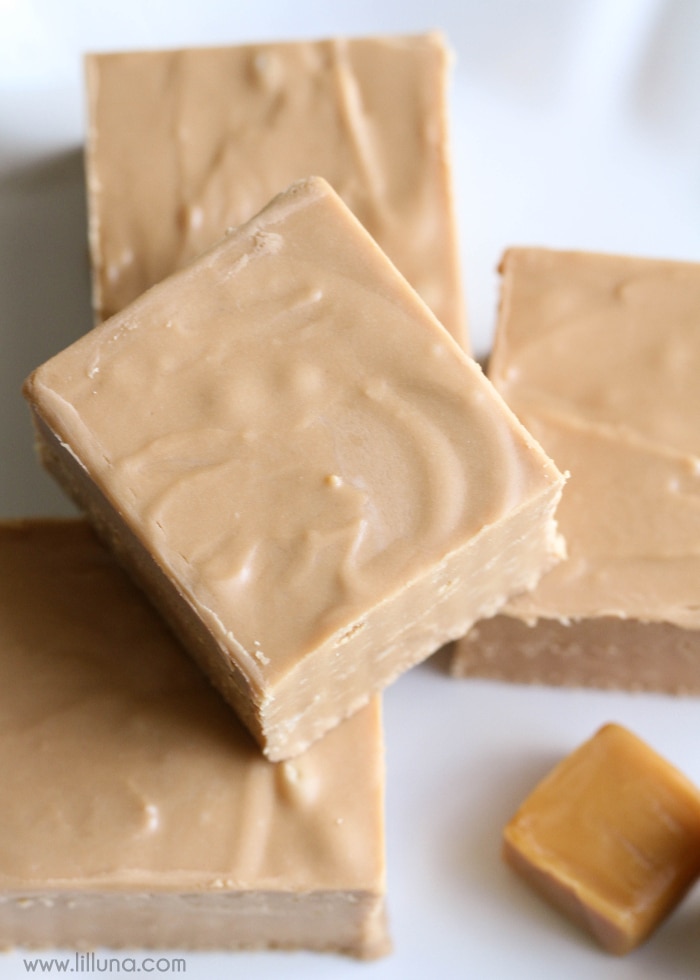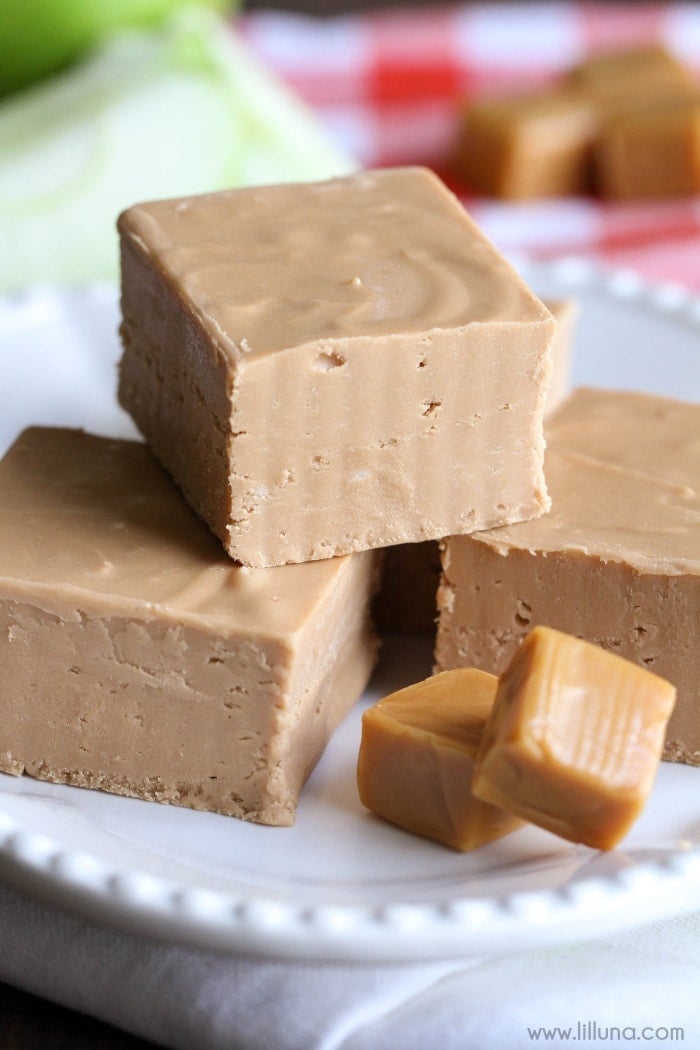 Doesn't this look so yummy AND delicious?!
I want another piece right now.
I hope you can come back again soon for more yummy treats from me.
Love, Lily
————————————–
For more great fudge recipes, check out: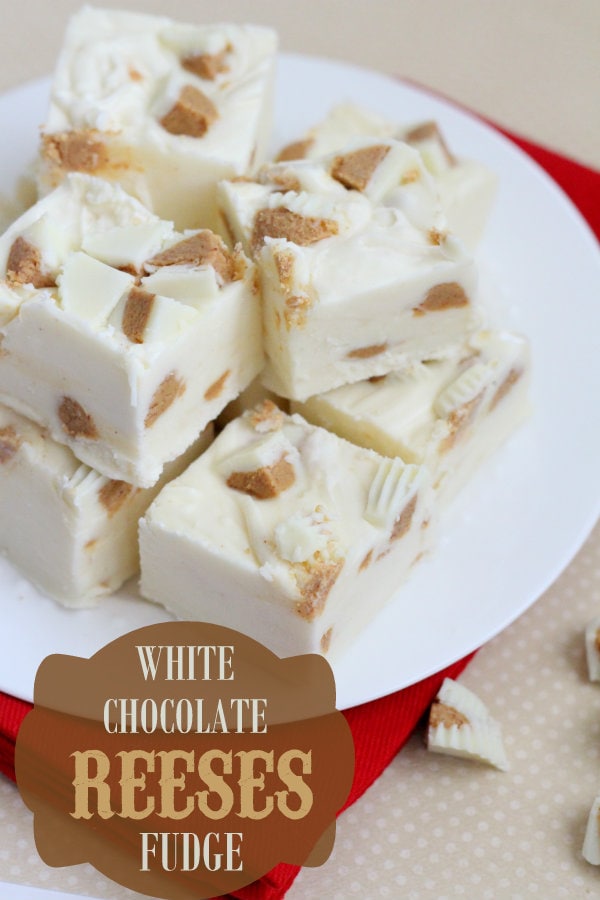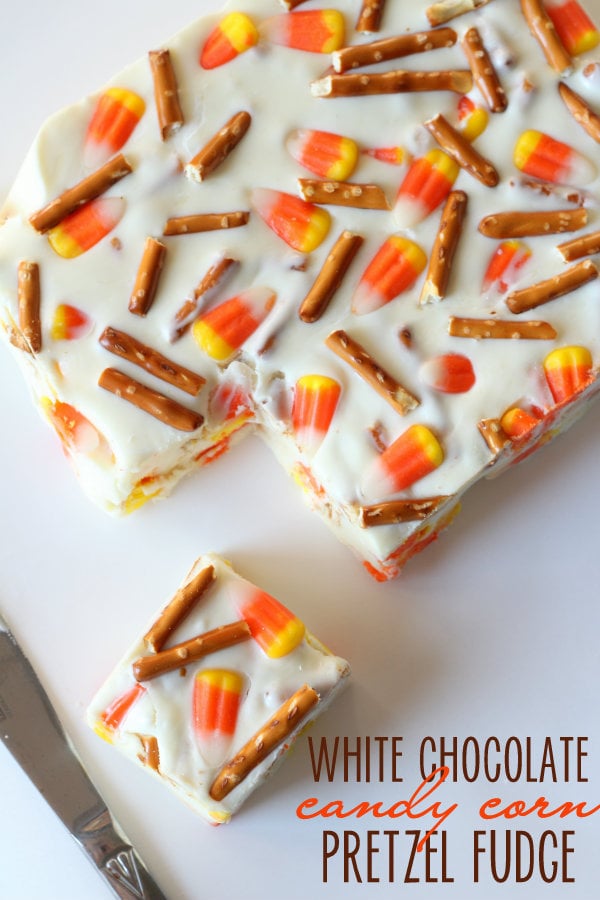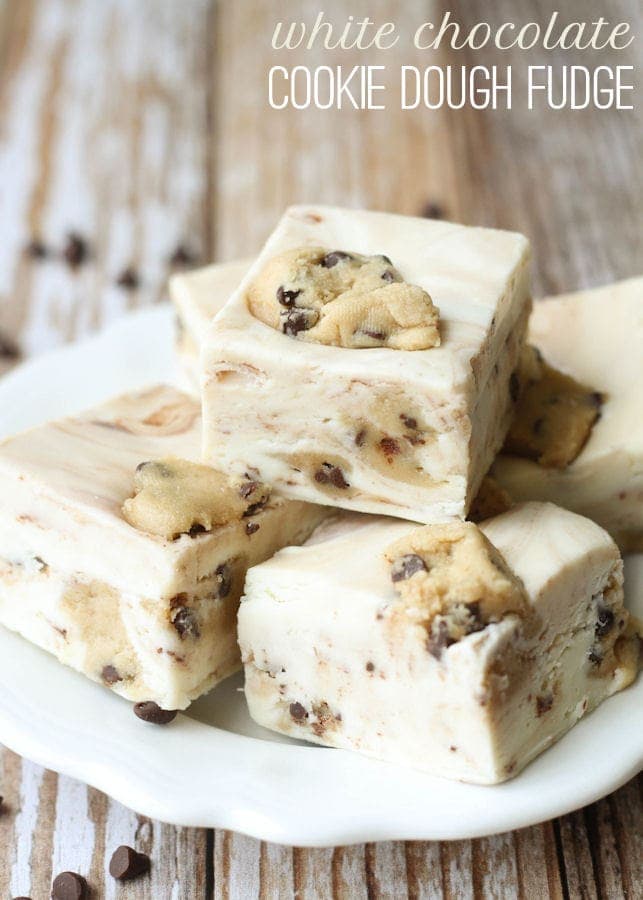 White Chocolate Cookie Dough Fudge
For all Sweet Treats by Lily go HERE.
For all Lil' Luna recipes go HERE.
And get weekly emails with monthly freebies by signing up for the Lil' Luna newsletter. 🙂
For even more great ideas follow me on Facebook – Pinterest – Instagram – Twitter – Periscope.
ENJOY!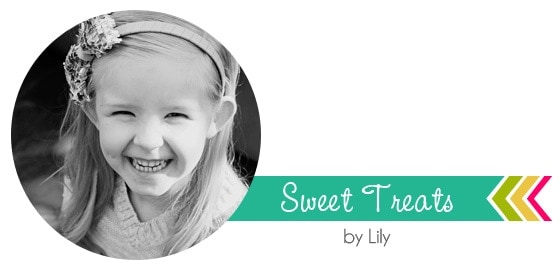 BEHIND THE SCENES AT LILLUNA.COM: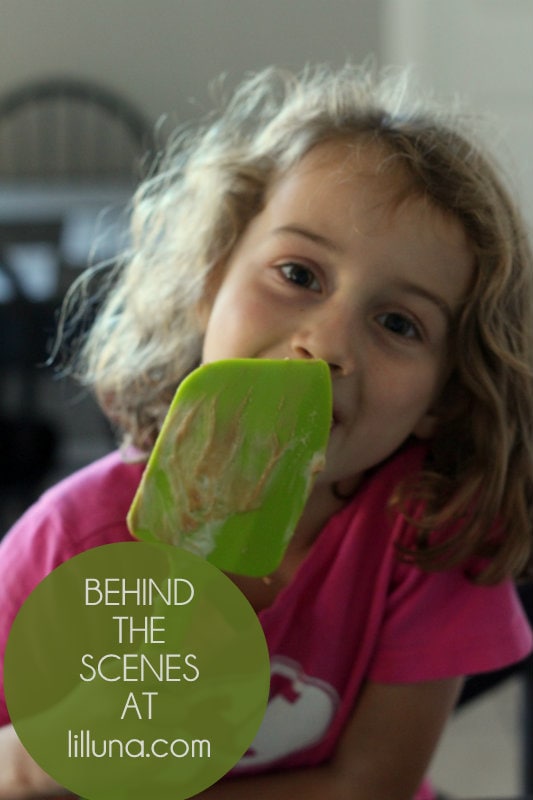 This is my friend, Grace, who helped. My mom let her lick the spatula for helping.
Next time I'm going to make sure I'm helping too!