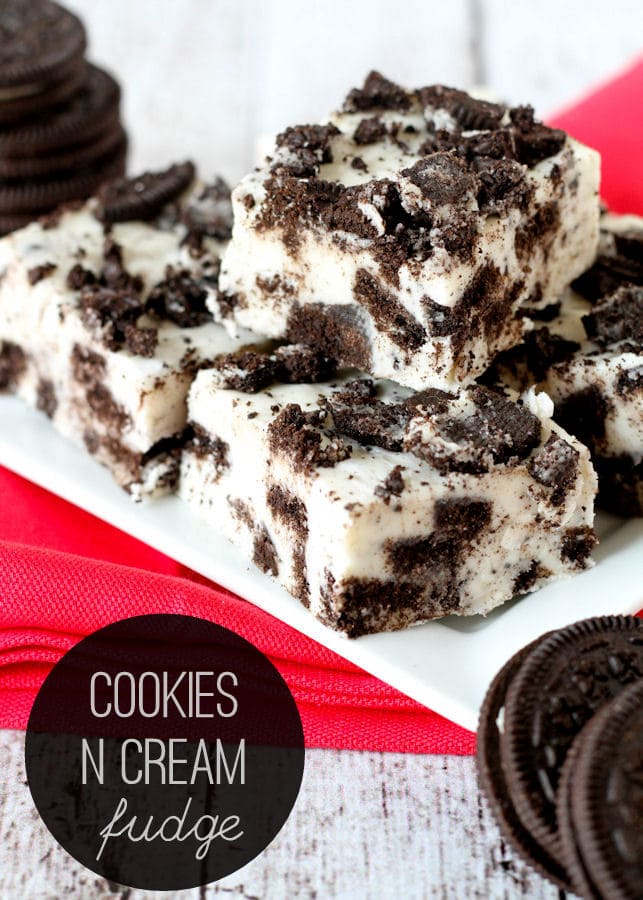 Every time we go to Disneyland the hubby insists we stop by and pick up some fudge on Main Street. It's his absolute favorite treat to get for himself and something I've never attempted to make for him.
I decided to change that this week.
I saw that National Fudge Day was on the 16th (Father's Day) and thought it would be the perfect time to try a new fudge recipe for a treat for the hubby as an early Father's Day gift knowing he'd love it. I wasn't sure which flavor to try but know you can't go wrong with Cookies and Cream, so I decided to make some Cookies and Cream Fudge.
MY OTHER RECIPES
I'm happy to report that was it was super simple to make and turned out FABULOUS!! The hubby was so excited to try it out and gave the fudge two BIG thumbs up. If I'm going to be honest, I was SUPER thrilled that it tastes just as good as the confectionery – REALLY! 🙂

I don't know why I was hesitant to try making fudge. This recipe was simple, quick and turned out great.
It comes from Food Fanatic. I wanted to adapt the recipe but since it was my first time making fudge I wanted to make it came out right. The only difference was I sprinkled some more oreos on top, but that's it. The recipe is great just as it is!

Cookies and Cream Fudge Recipe
Ingredients
1 cup sugar
½ cup heavy cream
½ tsp. salt
½ cup butter
2½ cups white chocolate chips
1 can marshmallow fluff (7 ounces)
20 oreos crushed
Instructions
In a bowl add white chocolate chips and marshmallow fluff. Set aside.
In a saucepan melt sugar, heavy cream, salt and butter over medium heat. Bring to a boil and cook for 5 minutes.
Pour butter mixture into the bowl with the white chips and marshmallow fluff. Beat with a mixer until chips have melted and all is smooth.
Fold in crushed Oreos and pour into a 9x9 pan lined with parchment paper. Sprinkle with a few crushed Oreos.
Refrigerate for 4-6 hours. Cut into small squares and trim edges if desired. ENJOY!
If you like Cookies and Cream and fudge, this is the recipe to try. 🙂
Here are some more fudge recipes: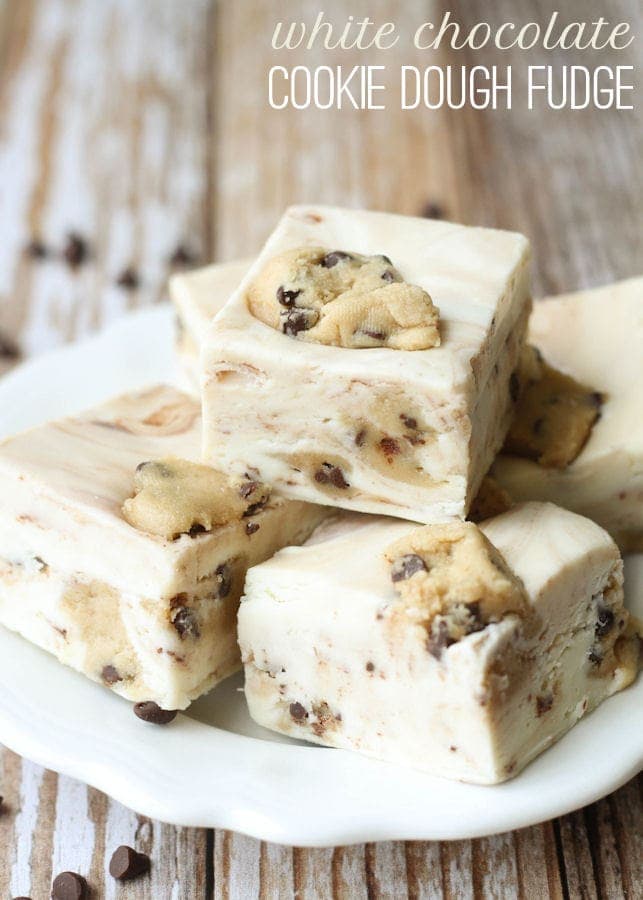 White Chocolate Cookie Dough Fudge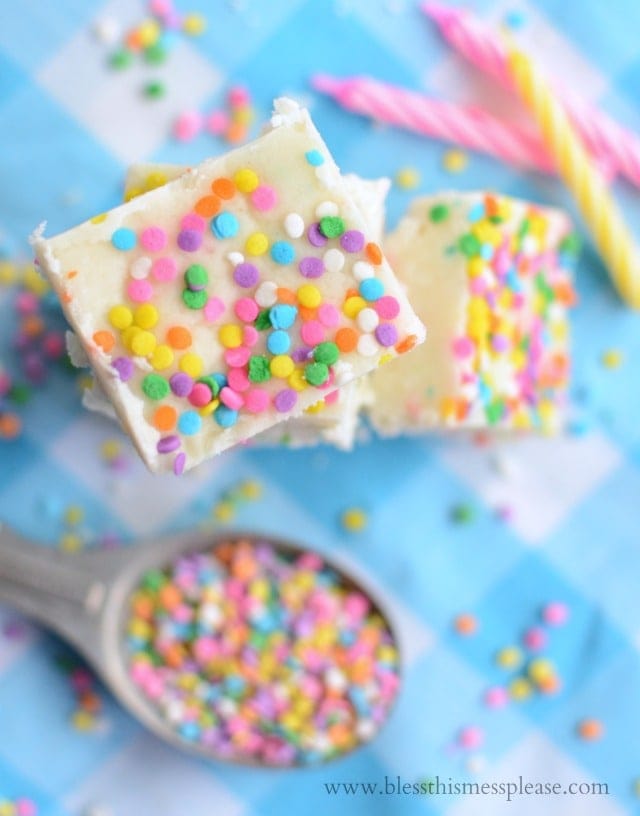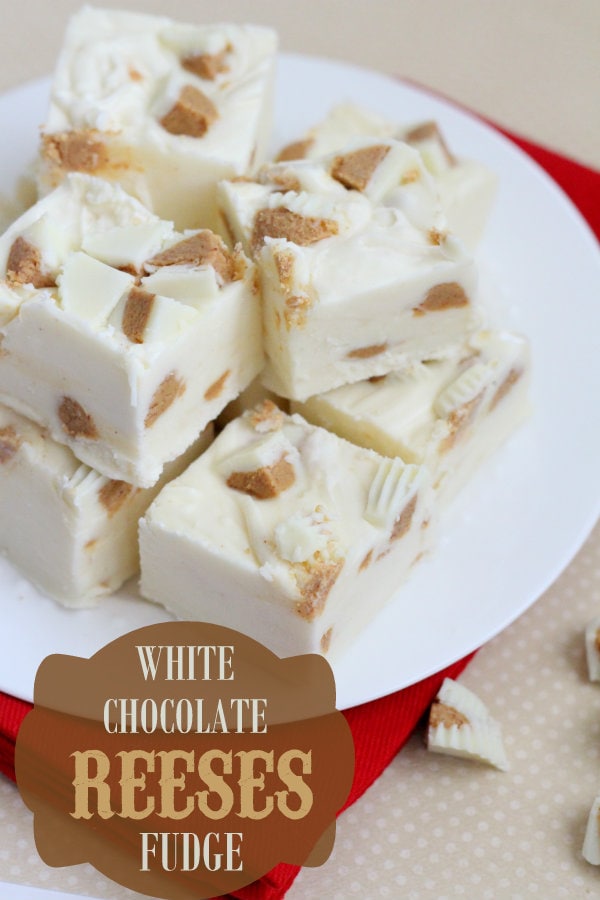 Stay tuned later today for a great round-up of Fudge Recipes to try in celebration of National Fudge Day tomorrow.
For all Dessert recipes go HERE.
For all Recipes go HERE.
And get weekly emails with monthly freebies by signing up for the Lil' Luna newsletter. 🙂
For even more great ideas follow me on Facebook – Pinterest – Instagram – Twitter – Periscope
ENJOY!
BEHIND THE SCENES AT LILLUNA.COM: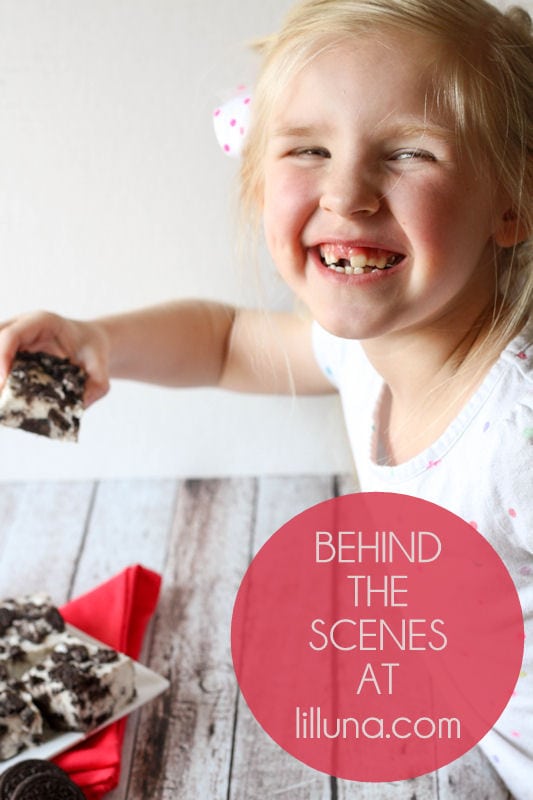 Lily loves fudge too!!