White Chocolate Puppy Chow (Muddy Buddies) recipe made with white chocolate chips, chex cereal, & powdered sugar! this fun treat has become a go-to for any party!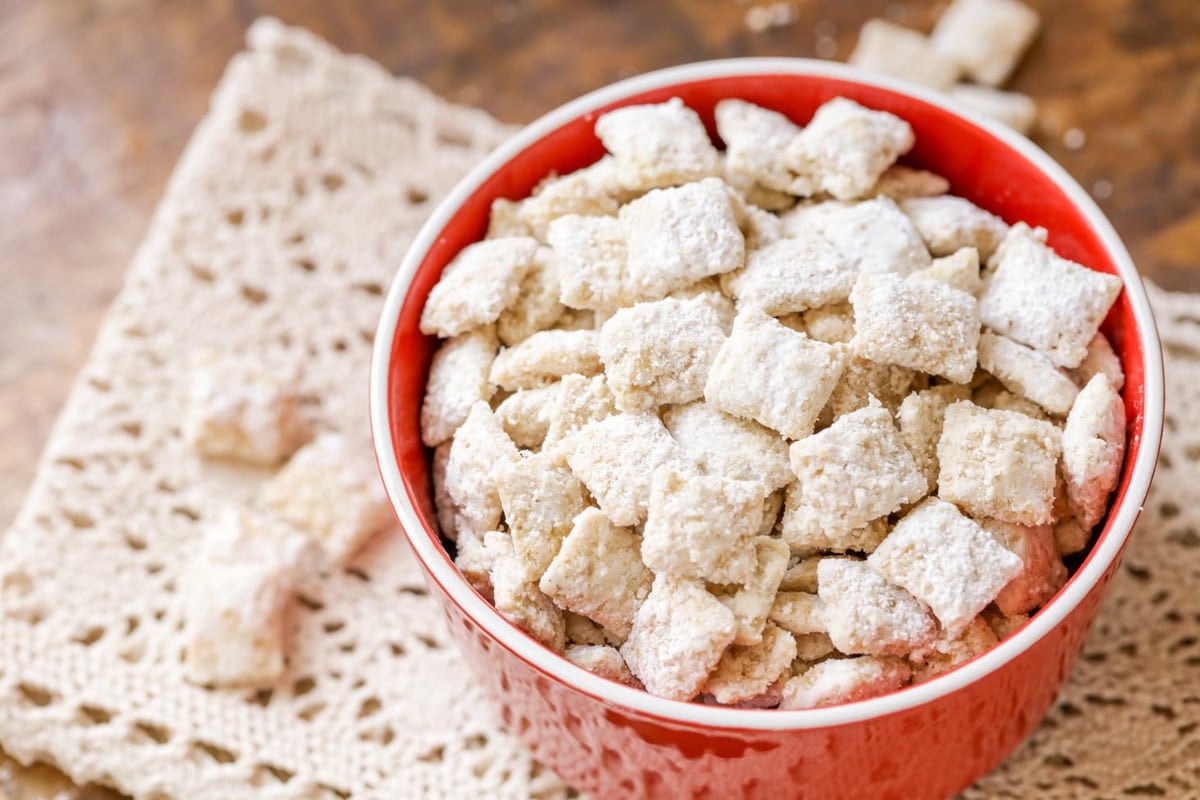 White Muddy Buddies!
Who here likes Puppy Chow?!
I know some of you call it Muddy Buddies as well, but I've decided to change things up a bit and make a White Chocolate version of this addicting and easy treat. You guys all know how much I LOVE white chocolate, so I was a huge fan of how this turned out.
I took this to my moms for the nieces and nephews to try out as well, and they also loved it. I took a little home and tried to hide it from the kids but that didn't work out too well. It was gone before I could even get to enjoy anymore myself. I shouldn't be surprised though because that's usually what happens here.
Bottom line, I found another quick and DELISH treat that we will be able to enjoy for Movie Night. 🙂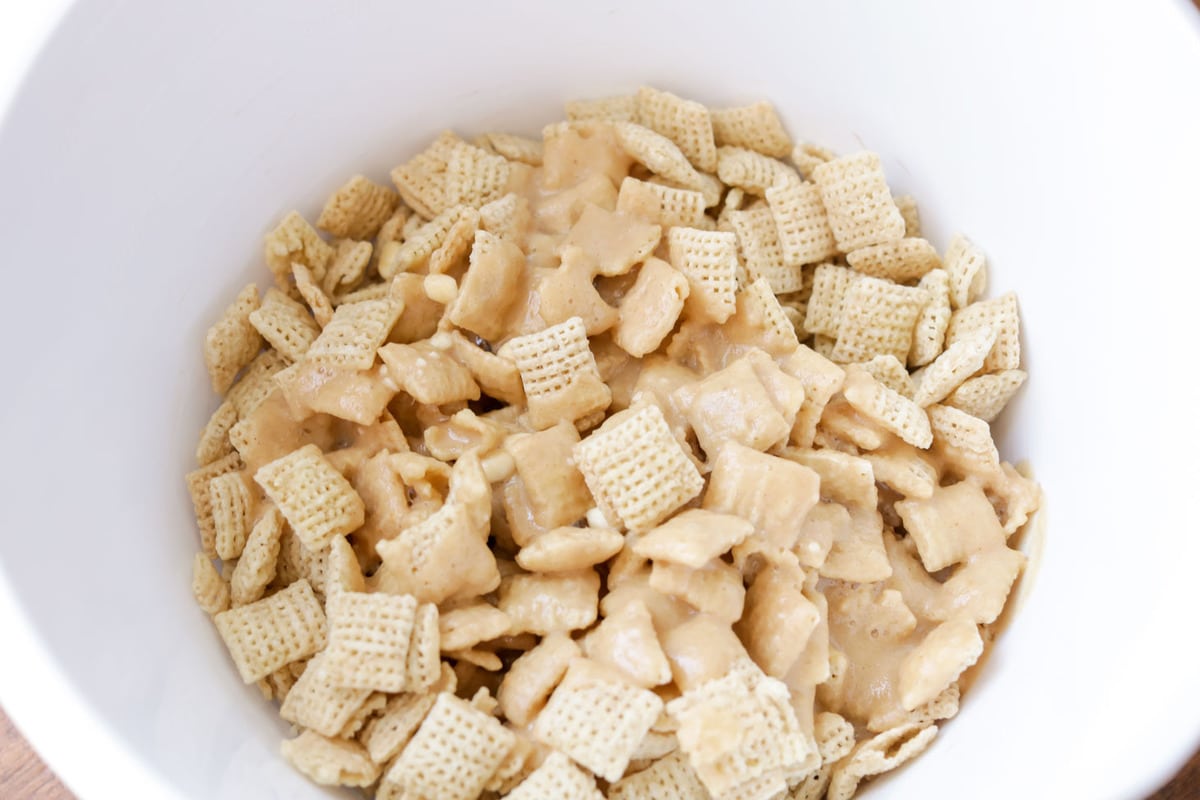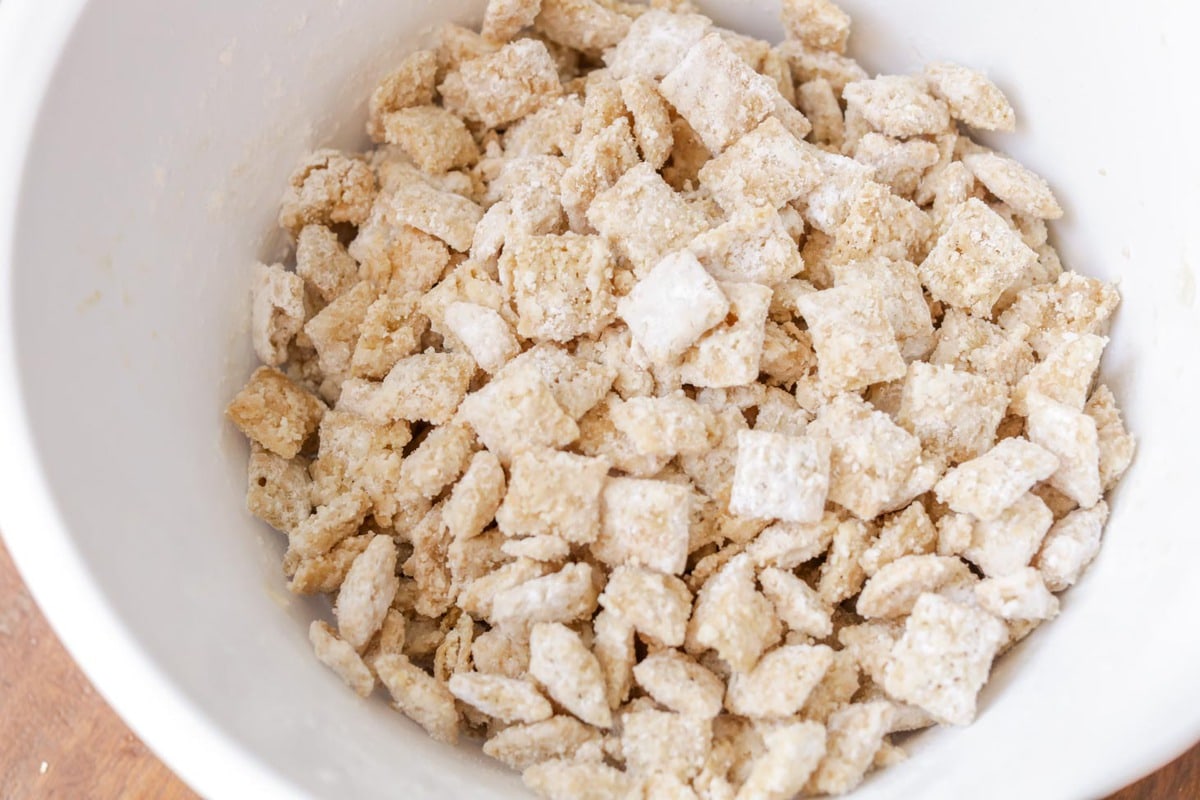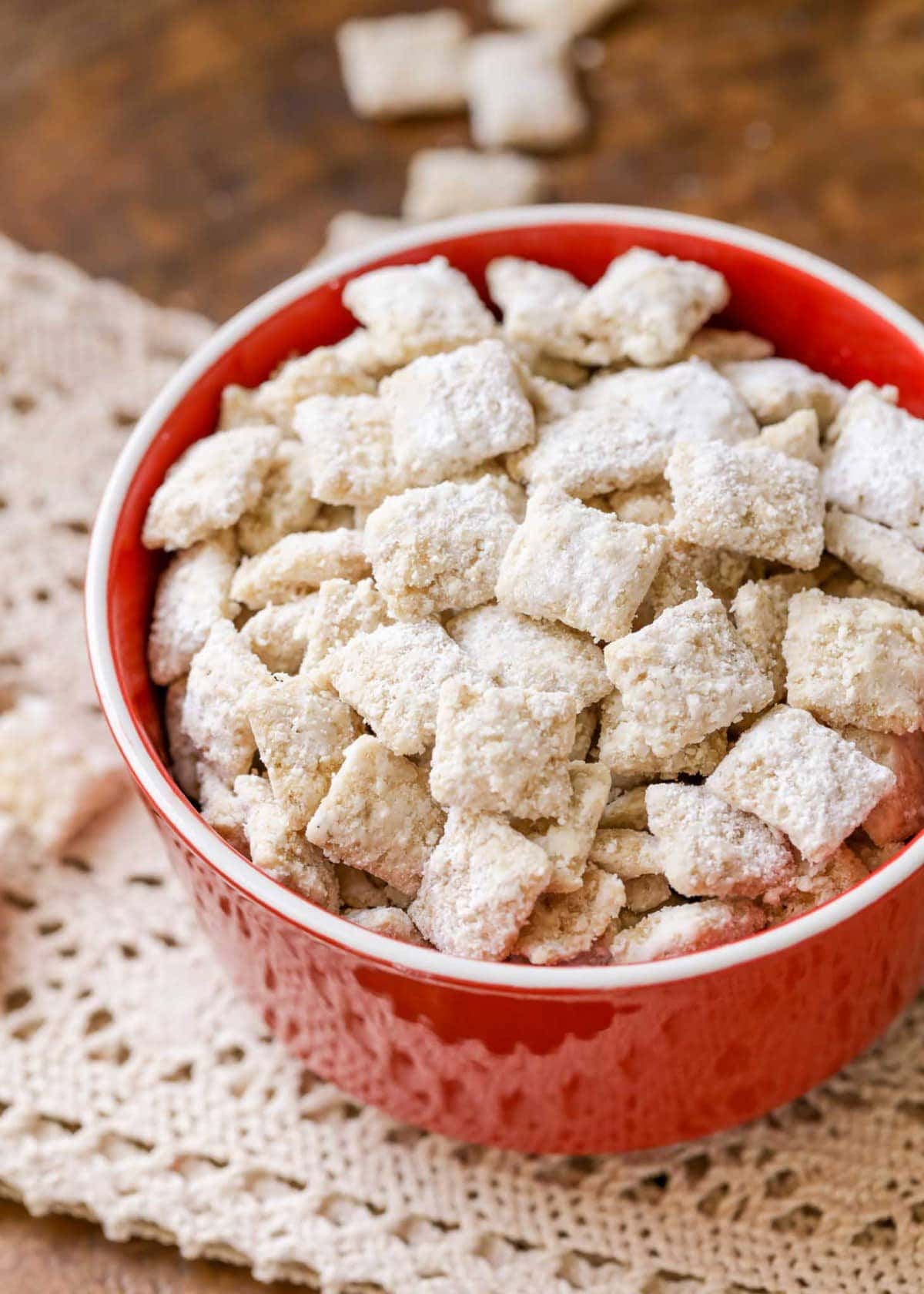 As mentioned, this recipe is super easy and doesn't take long to make. It's perfect for parties or any other get-togethers you may be having or attending.
YUMMY!!! If you're a fan of milk chocolate, all you have to do is use Milk Chocolate chips instead of the White Chocolate chips to turn it back to the original Muddy Buddy version. Pretty easy.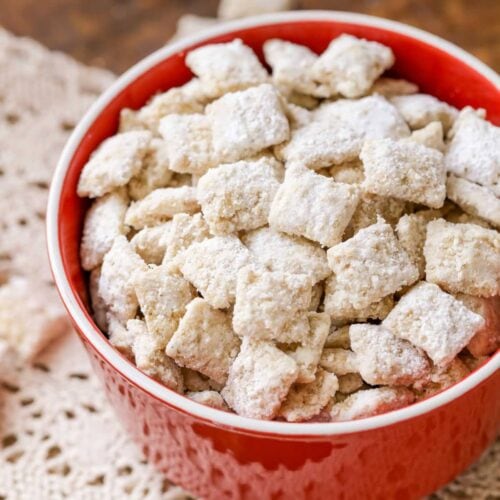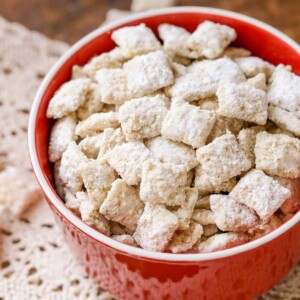 White Chocolate Puppy Chow Recipe
White Chocolate Puppy Chow (Muddy Buddies). My new FAV! Yummy white chocolate chips, chex cereal, & powdered sugar make this so good!
Ingredients
1/4

cup

butter

1/2

cup

peanut butter

1

cup

white chocolate chips

1/2

tsp

vanilla

9

cups

Rice Chex Mix

1 1/2

cups

powdered sugar
Instructions
Place 9 cups Chex Mix in a large bowl. Set aside.

Heat butter, peanut butter and white chocolate chips in a small pot on LOW, stirring constantly. Mix until all melted and well blended.

Add vanilla and stir well. Take off heat and pour over cereal. Toss so that most or all pieces are well coated.

Place 1½ cups powdered sugar in a large ziploc bag. Pour cereal into the bag and shake until all the pieces are coated with powdered sugar.

Place in a bowl until ready to serve.