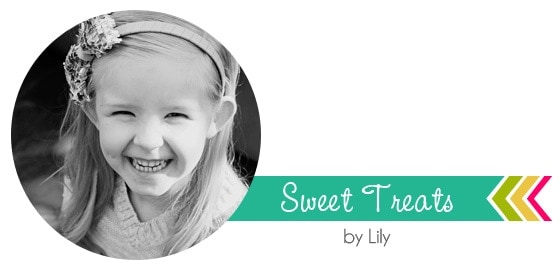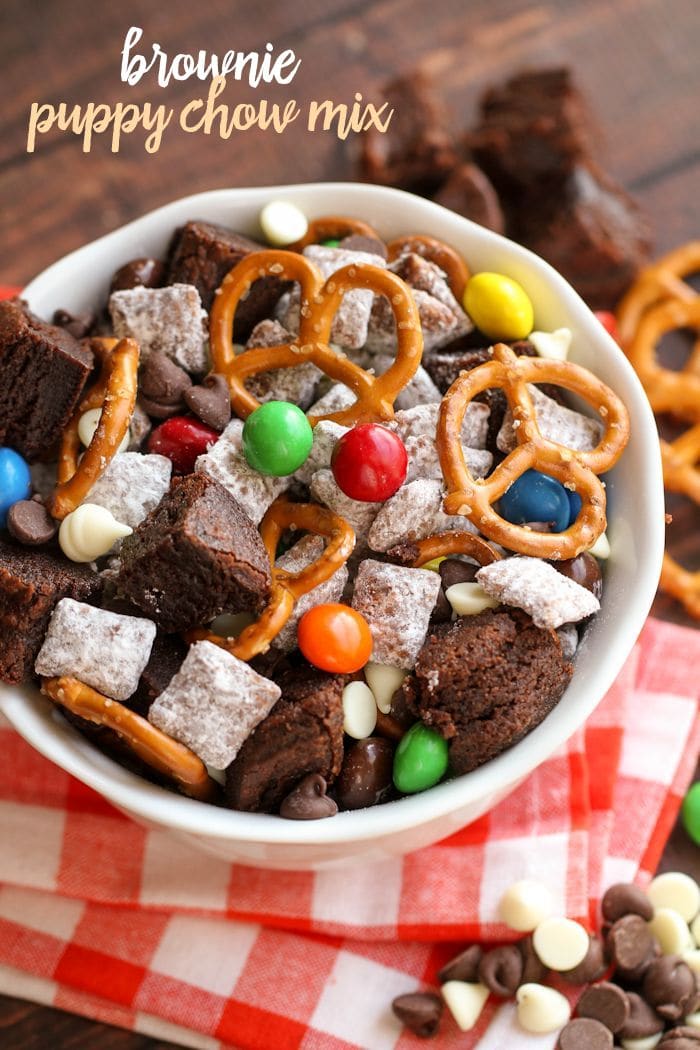 Helllllllllllllo!
Did you miss me?
If you did, I missed you too! I hope you tried my last treat. They're always delicious!! You want to know why? I only share delicious treats!! They have to get my approval since I'm the "taste-tester-guardian!" I made up that name just now. LOL!!
You want to know what? I had my jazz performance last week. It was so fun! Here's a picture: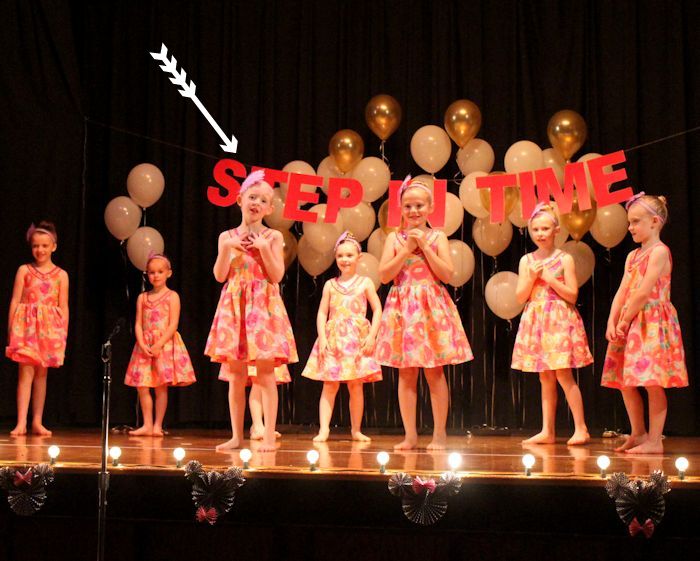 We got to sing and dance to Disney music. My class did "I Wanna Be Like You" from the Jungle Book and "Femininity" from Summer Magic. I got to say some talking parts in "Femininity." This is what I had to say..
GIRLS!! Have you seen the new boy?! 
How can I get him to notice me? How can I catch his attention?
It was awesome!
The day before our performance was movie night (every Friday night) and we made a new treat. It's called Brownie Puppy Chow Mix. It was delllllicious! We make regular Puppy Chow all the time, so we changed it up and added some new ingredients like brownies, pretzels, milk chocolate chips, white chocolate chips, and Peanut Butter M&Ms! We think it's the perfect mix for parties or any get together (or movie night!)
If you want to try this recipe too, here it is:
Brownie Puppy Chow Mix Recipe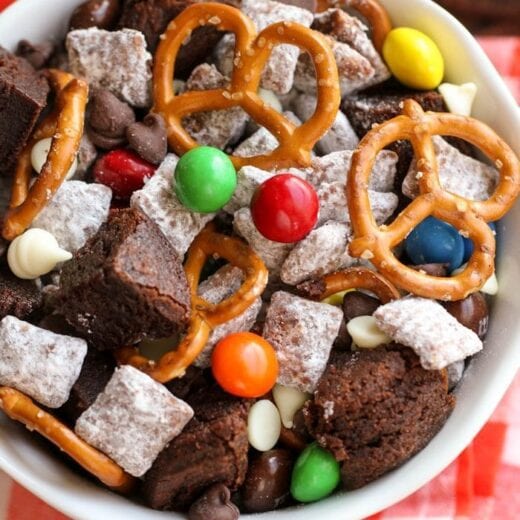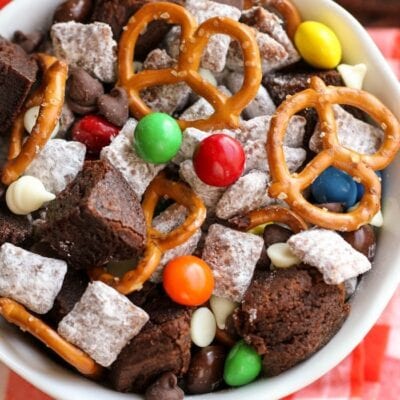 Brownie Puppy Chow Mix filled with brownie chunks, pretzels, peanut butter M&Ms, and white and milk chocolate chips!
Ingredients
9

cups

rice chex

any variety

1

cup

milk chocolate chips

1/2

cup

peanut butter

1/2

cup

butter

1

tsp

vanilla

1 1/2

cup

powdered sugar

brownie chunks

(we bought brownie bites from the store and cut in quarters)

1

cup

milk chocolate chips

1

cup

white chocolate chips

1

cup

pretzels

1

cup

peanut butter M&Ms

or any variety
Instructions
Pour cereal into a large bowl

In small pot, heat chocolate chips, peanut butter and butter over low heat stirring frequently until melted.

Remove from heat, stir in vanilla.

Pour mixture over cereal, stirring until evenly coated.

Pour powdered sugar into two gallon resealable plastic bags and add cereal to the bags.

Seal bag and shake until well coated.

Spread over waxed paper to cool.

Once cool pour into a large bowl and add the remaining ingredients and mix until well combined. ENJOY!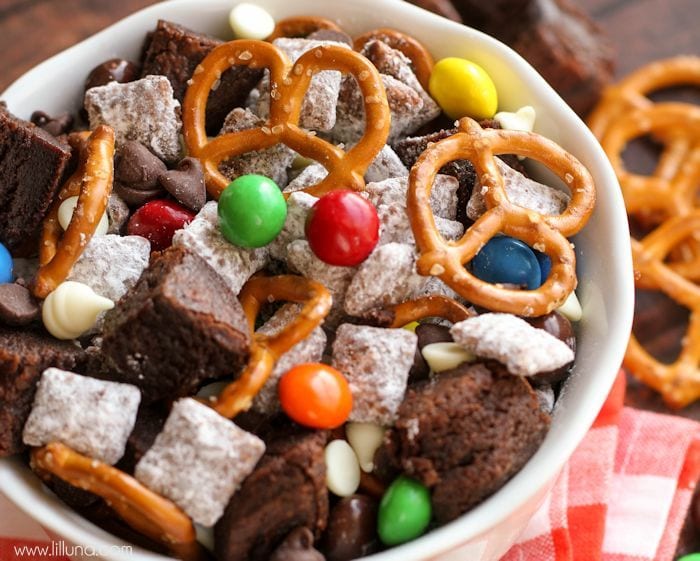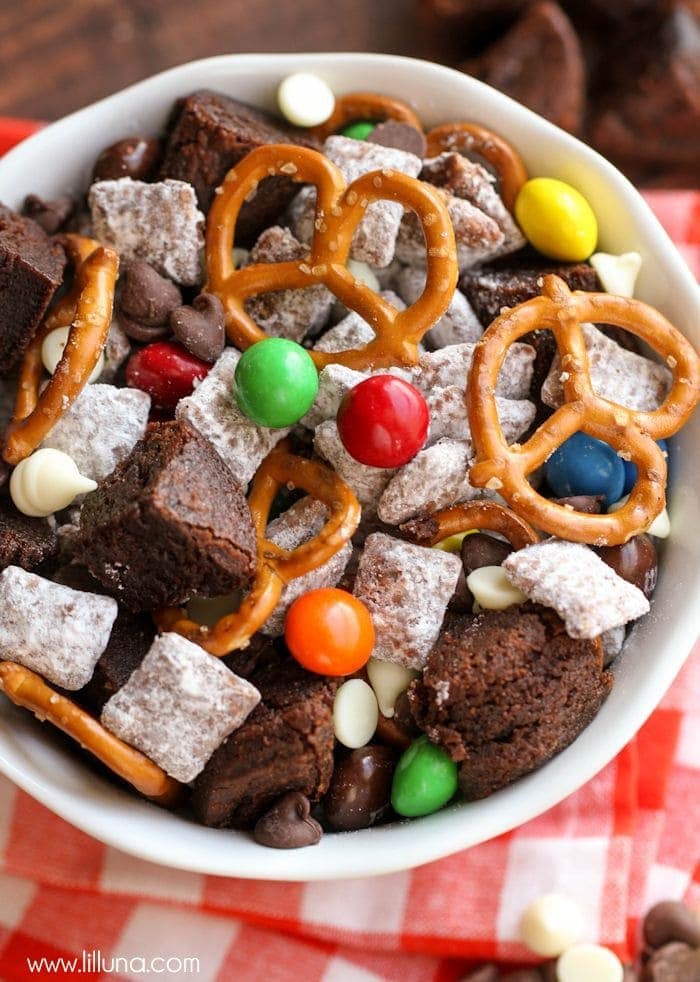 I hope you like this Puppy Mix – it's totally delicious!
I hope you can come back again soon for more yummy treats from me.
Love, Lily
——————————————
Here are some other treats you might like that I've made: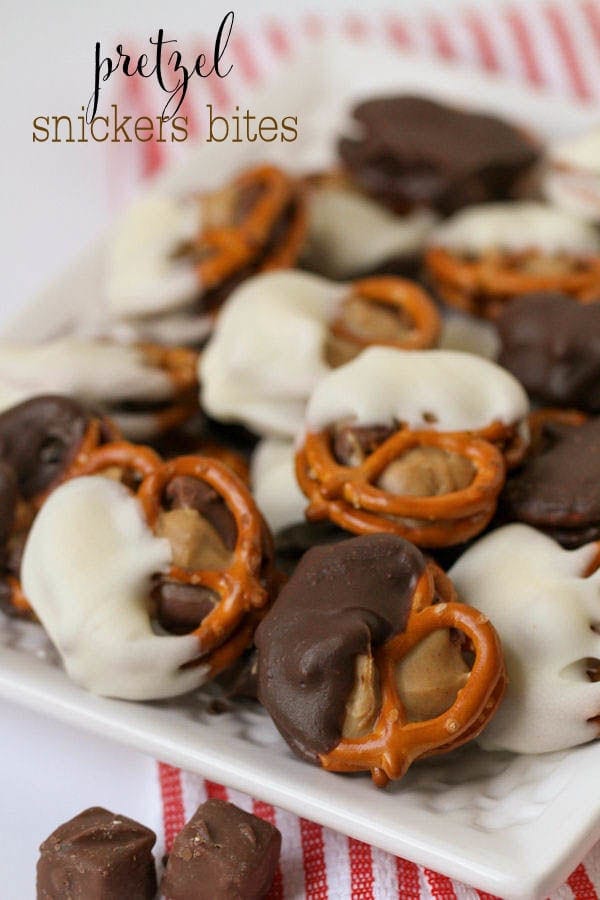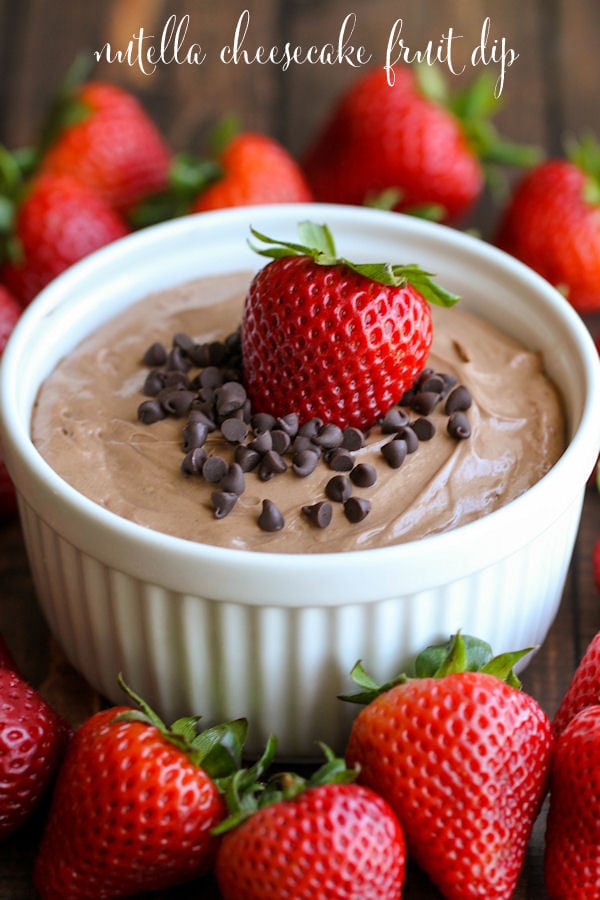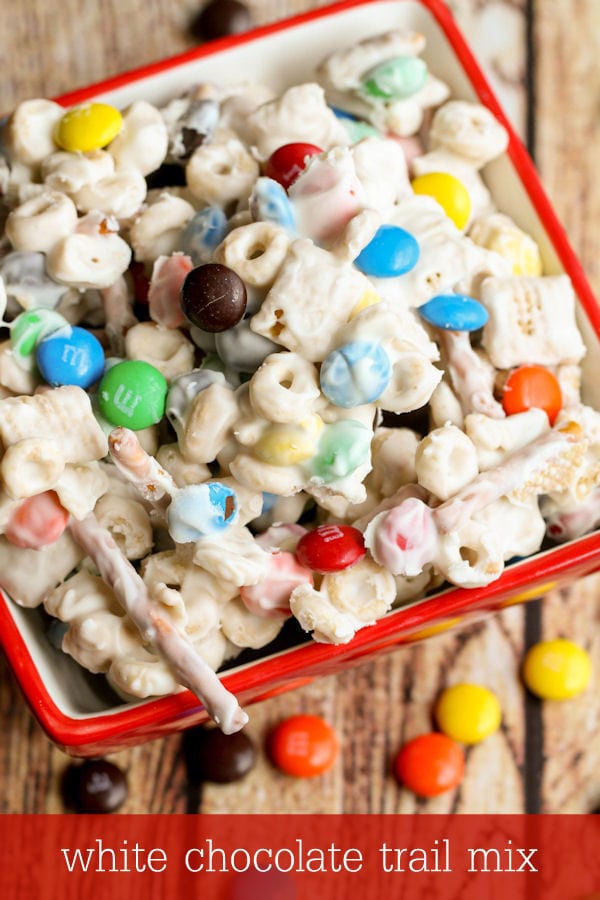 Have a great Memorial Day weekend!!
For all treats by Lily go HERE.
For all Dessert recipes go HERE.
And get weekly emails with monthly freebies by signing up for the Lil' Luna newsletter. 🙂
For even more great ideas follow me on Facebook – Pinterest – Instagram – Twitter – Periscope – Snapchat.
Don't miss a thing – Sign up for the Lil' Luna Newsletter today!
ENJOY!!
PS – I don't have school for 4 days!! AWESOME!!
BEHIND THE SCENES AT LILLUNA.COM: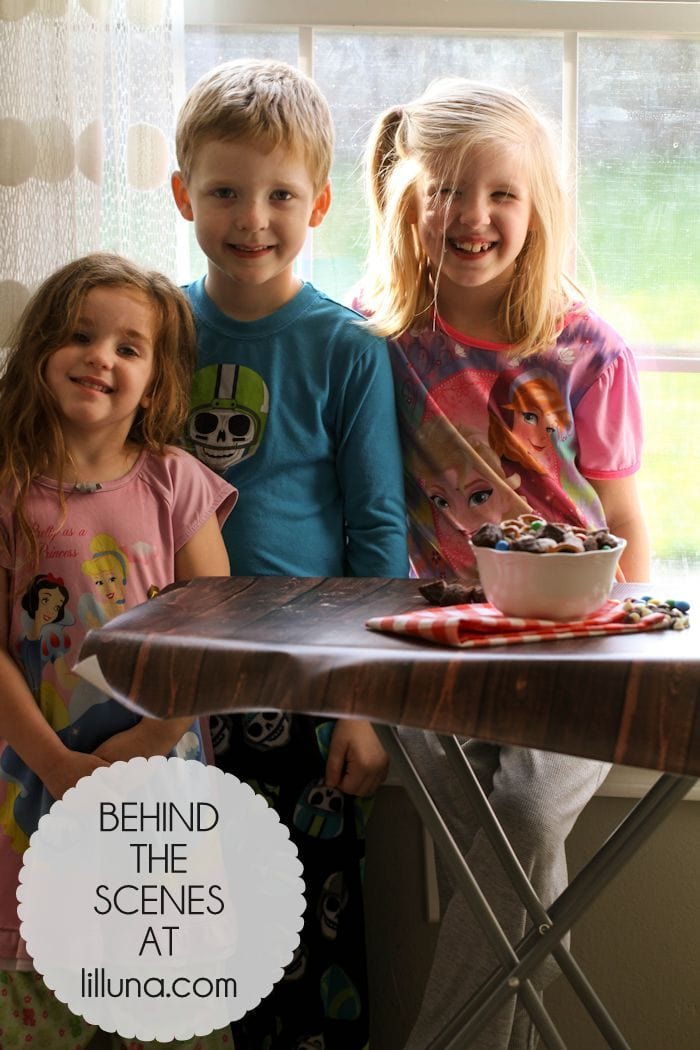 This is us Saturday morning after we made the treat. My mom says we're keeping it real being in PJs and having messy hair!! 😉