Don't miss a thing – Sign up for the Lil' Luna Newsletter today!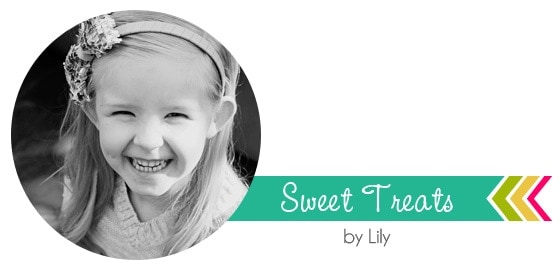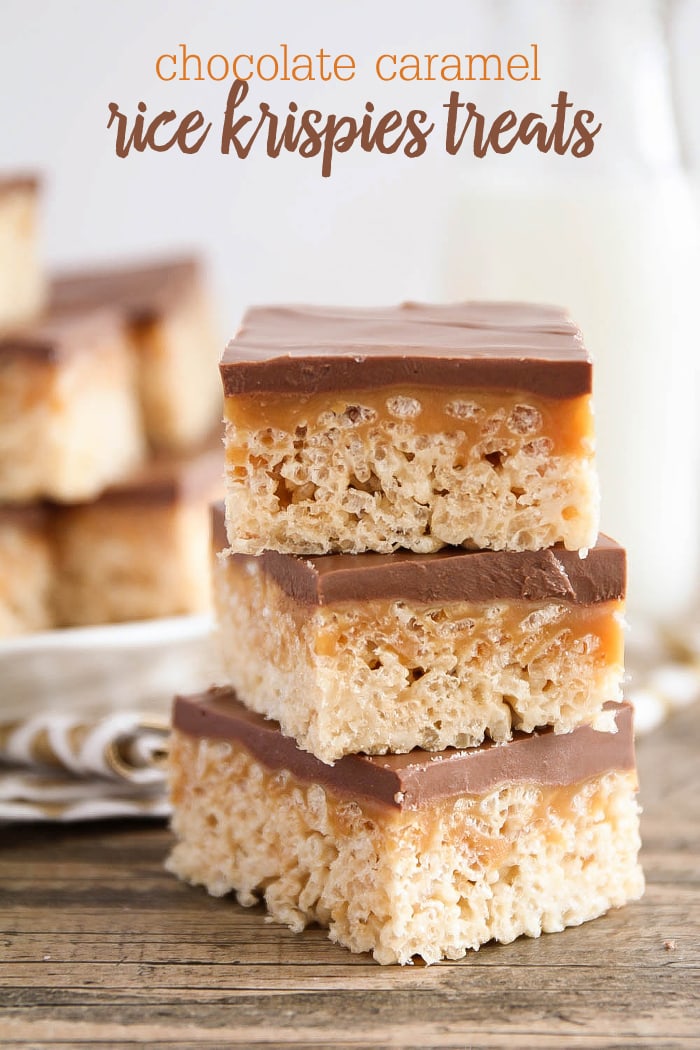 Hi, it's me – Lily! Again!
Did you know that I go to Houston Swim Club for swim lessons? I am a Stingray, and I used to be a Catfish (which is the level of swim class). I like swimming but my ear is hurting because of it right now. 🙁 I love doing backstroke kicks without the barbell the most. I also like the froggy slide. We go down the slide, and then we have to swim to the boat. The boat is a big white thing that isn't really stable but it floats in the water. There are two of them in the big pool and we sometimes have to swim to it! It's so fun!
Last night we had a movie night in the playroom. I stayed up until after midnight. And we got to sleep in there too!! I stayed awake the longest. It was great.
Today, I am sharing another yummy treat – Chocolate Caramel Peanut Butter Rice Krispies Treats. It's a loooong name but it's a really good dessert! t's like Rice Krispies but it has chocolate and caramel too. 🙂

 THE GAME PLAN: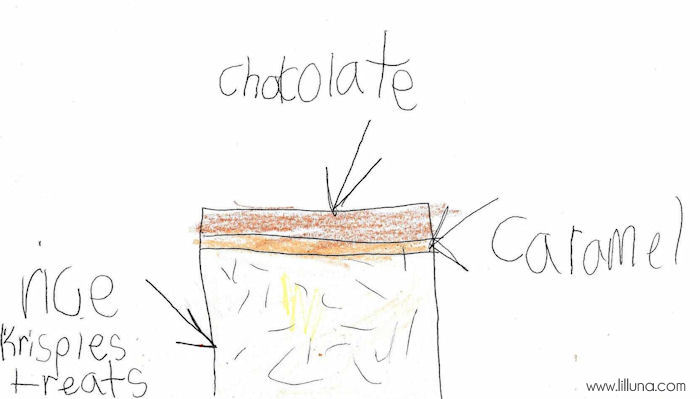 Here is the recipe for these yummy goodies:
Chocolate Caramel Peanut Butter Rice Krispies Treat Recipe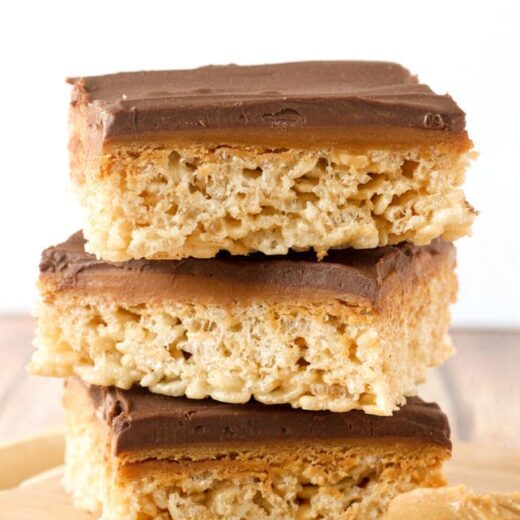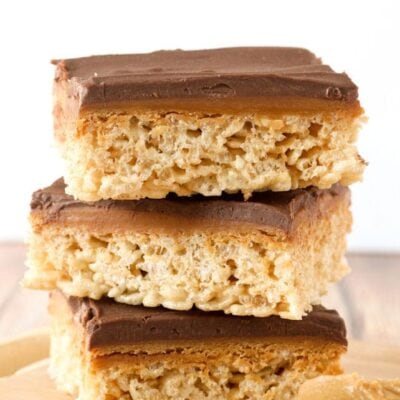 Chocolate Caramel Peanut Butter Rice Krispies Treats - seriously so good!!
Ingredients
Instructions
Grease a 9x13 pan and set aside.

In a medium pot add butter and mini marshmallows and melt on medium heat stirring constantly. When mixture is smooth, add vanilla.

Remove pot from heat and add cereal and mix well. Pour this into the greased pan.

Spread and smooth the mixture using a spatula or wax paper. Put in fridge and chill.

In another pot, add unwrapped caramels and water and cook on low heat, stirring contsantly until the mixture is smooth. Pour this over your Rice Krispies mixture and spread evenly. Put back in fridge to chill.

For last layer, add chocolate chips to a small pot on low heat, stirring constantly until melted and smooth. Add peanut butter and mix until smooth. Remove from heat and add to the caramel layer. Place back in fridge to chill for at least 1 hour.

Cut bars while cold but set out at least half hour before eating so they aren't as hard and cold. ENJOY!
Recipe adapted from HERE.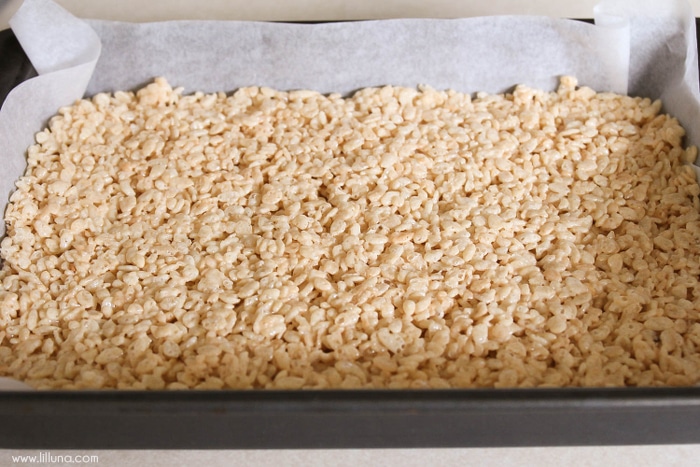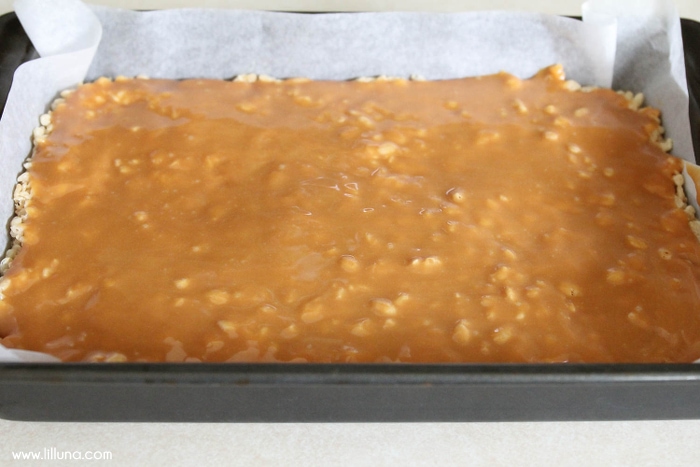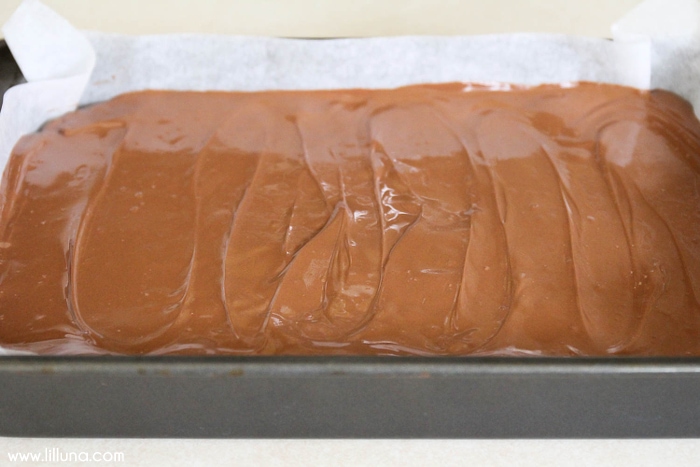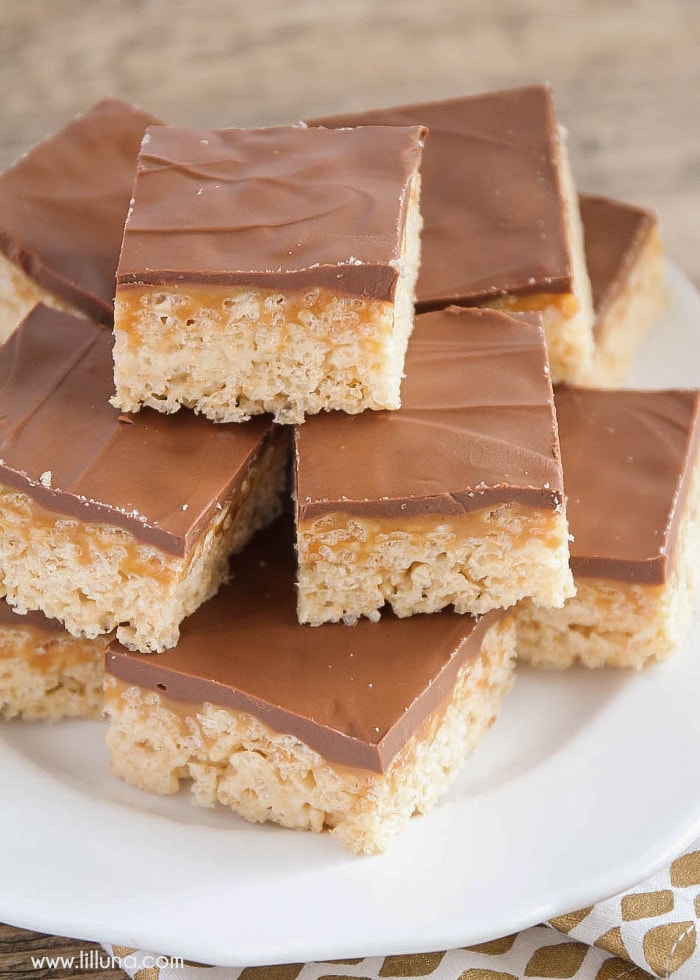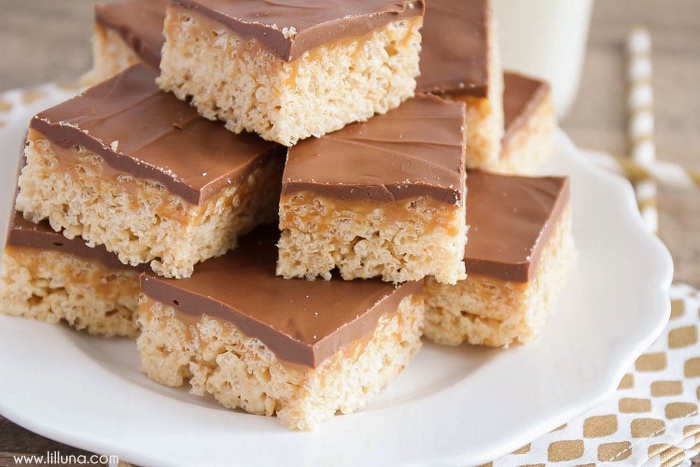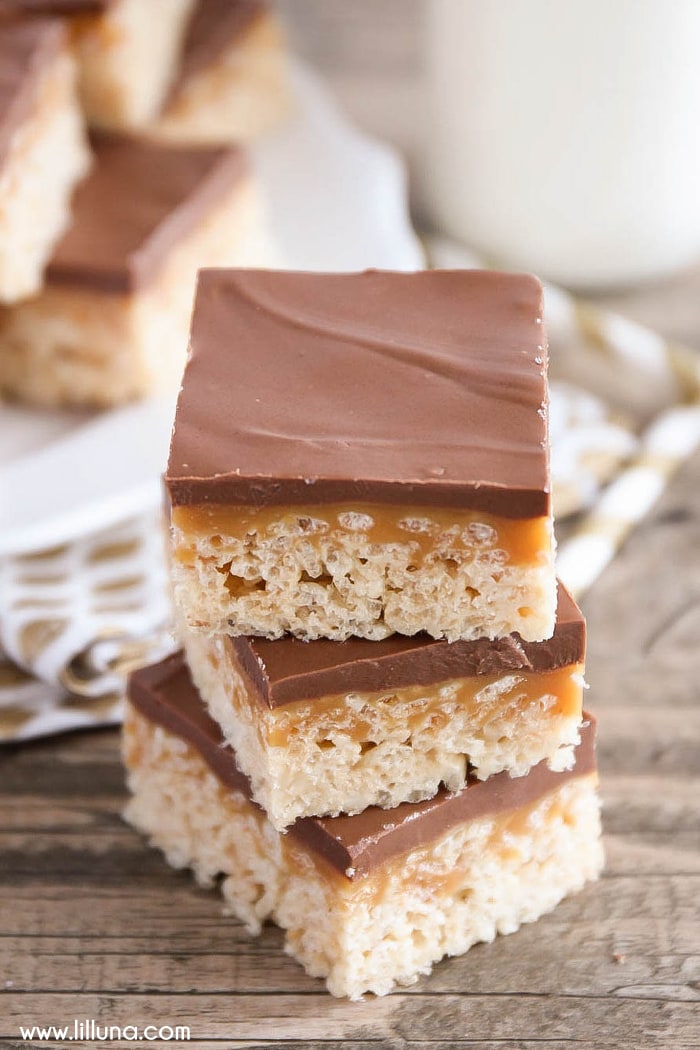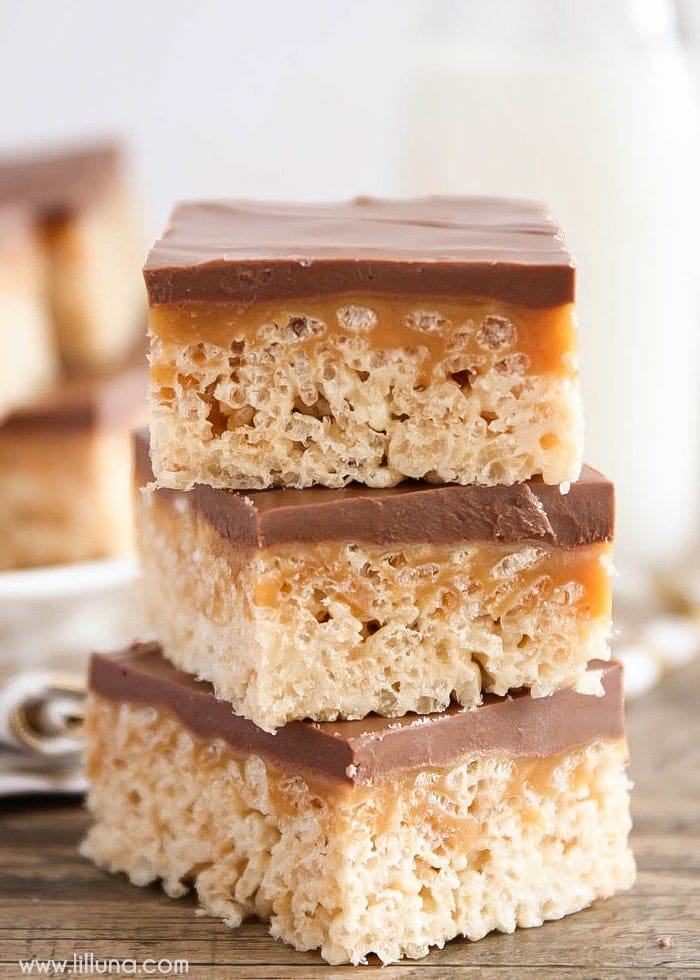 I hope you make these because they are SUPER delicious!
I hope you can come back again soon for more yummy treats from me.
Love, Lily
——————————————–
For more chocolatey treats by me, check out:
ENJOY!
Pictures for this recipe were re-taken by contributor, Alicia, of The Baker Upstairs.