Whether your flavor of choice is fruit, chocolate, cream, or nuts, this collection of pie best recipes will have something that is sure to please!
More Collections: Holiday Cakes, Cheesecake Recipes, Chocolate Cake Recipes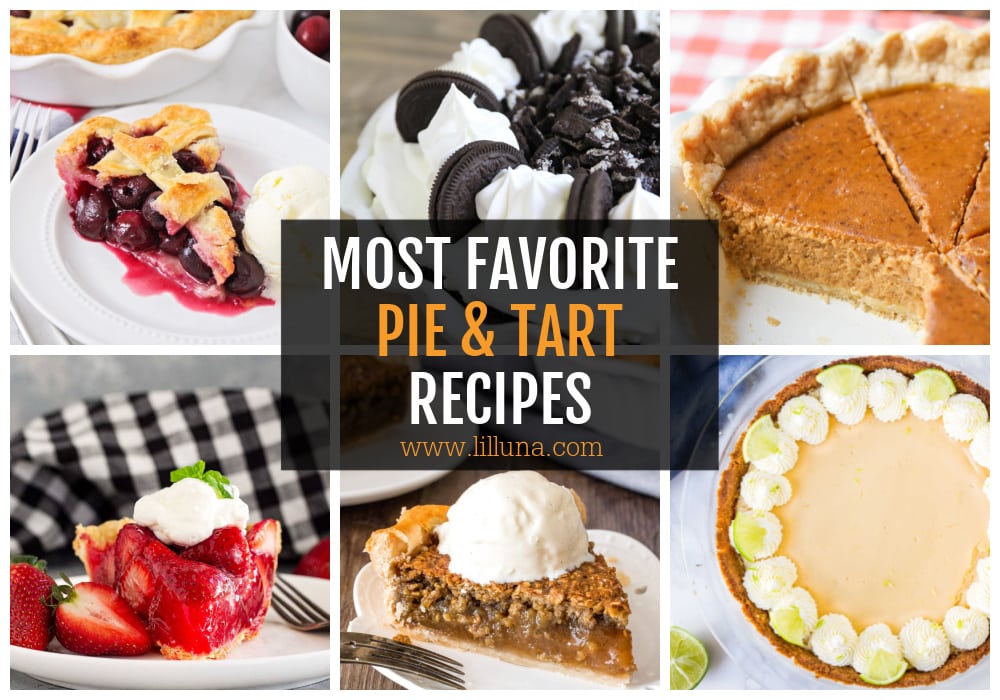 the Classic Dessert
Pies and tarts bring to mind the nostalgia of simpler times. These classic treats are the center of bake-offs, contests, holidays, and gatherings. They are a symbol of love and home, and they sure are delicious!!
Pies start with buttery delicious crusts filled with anything from mousse to fruit to custard. These sweet treats can be mini or full-sized. Either way you cut it, pies are a homey dessert that everyone will love!
What is the most popular pie? Have you ever heard the phrase "as American as apple pie"?
Not surprisingly, Apple Pie is the number 1 pie in the US. In 2021 3.6 million pies were bought through Instacart! Besides apple pie, they reported that other loved American pies include Blueberry Pie, Pecan Pie, Pumpkin Pie, and Cherry Pie.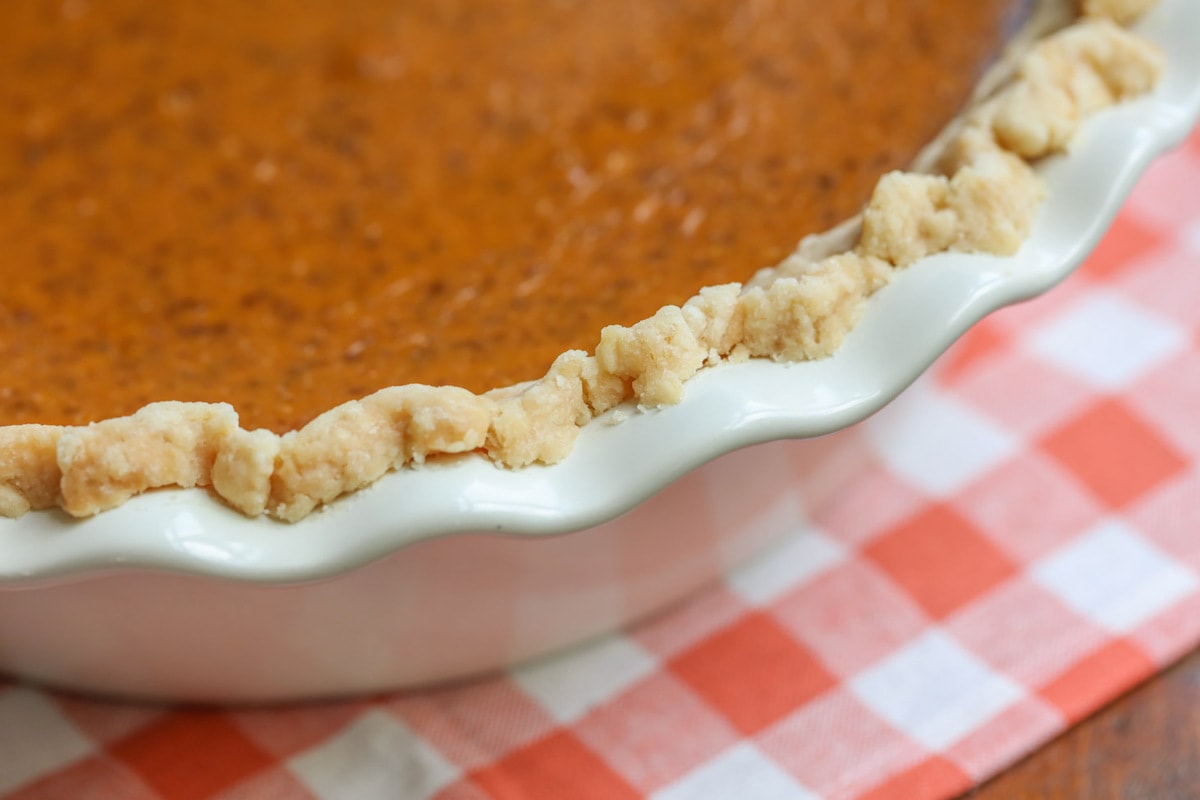 Pies, Tarts or Galettes
Pie and its cousins utilize crusts of some sort, whether it's a flaky crust or shortbread.
Pies are made using a flakier crust on the bottom plus a filling and are usually topped with another layer of crust. The sides of a pie are slanted a bit.
Tarts. The crust of a tart is often firm and crumbly, more like a Shortbread. The sides of a tart are straight. Tarts are never topped with a second layer of crust.
Another difference between pies and tarts is that tarts are removed from the baking pan before being served. Tart pans are designed with removable bottoms so that it's easy to get the tart out of the pan. They come in all shapes and sizes. I even saw some heart ones, which would be so fun for a Valentine's tart.
Galettes. You can use a variety of pastry dough that you fold up over the filling. You also do not bake it in a pie or tart pan, but out on an open sheet pan.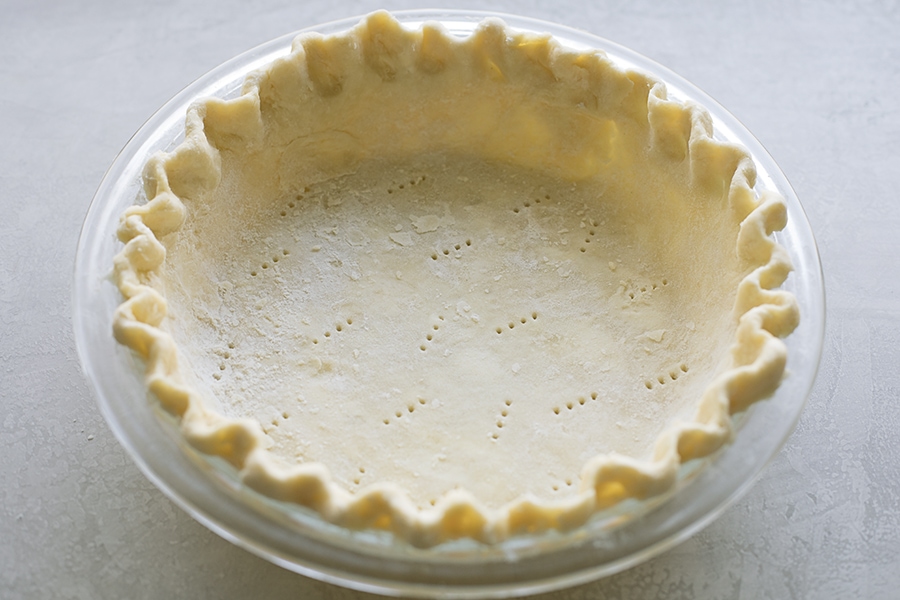 pie Crust Tips
For a perfectly flaky and tender pie crust utilize these simple tips and tricks!
Cutting in the fat. Many recipes ask you to cut the butter or shortening into the flour. You can buy a pastry cutter or simply use a fork. Press down on the butter/shortening over and over until it is mixed in with the flour. Cut until the pieces of fat break down, are coated with flour, and resemble coarse meal or small peas.
Blind baking. Tart crusts and some pie crusts benefit from blind baking. This means the crust is first baked without the filling.
Press and shape the crust into the pan.
Use a fork to poke holes all over the crust.
Line a piece of tin foil over the crust. Make sure there is excess foil on at least two opposite sides.
Fill the foil with white sugar, rice, dry beans, or pie weights. The weight of the ingredients help keep the pie from puffing up in odd places.
Once baked use the excess foil to lift the weights of the shell.
Let the crust cool. Don't discard the weights. Whether you use sugar, rice, beans, or pie weights they can be reused in regular recipes.
Keeping crusts cold. Keeping the fat cold is one of the best things you can do to produce an amazing crust.
Use COLD butter.
Use COLD water. Cold water helps keep the butter/shortening cold.
CHILL the dough after cutting in the fat and forming a ball of dough. This helps the gluten relax and firms up the fat.
Roll out the dough on a floured surface. Be sure not to overwork the dough.
Press the dough into the baking pan and then CHILL.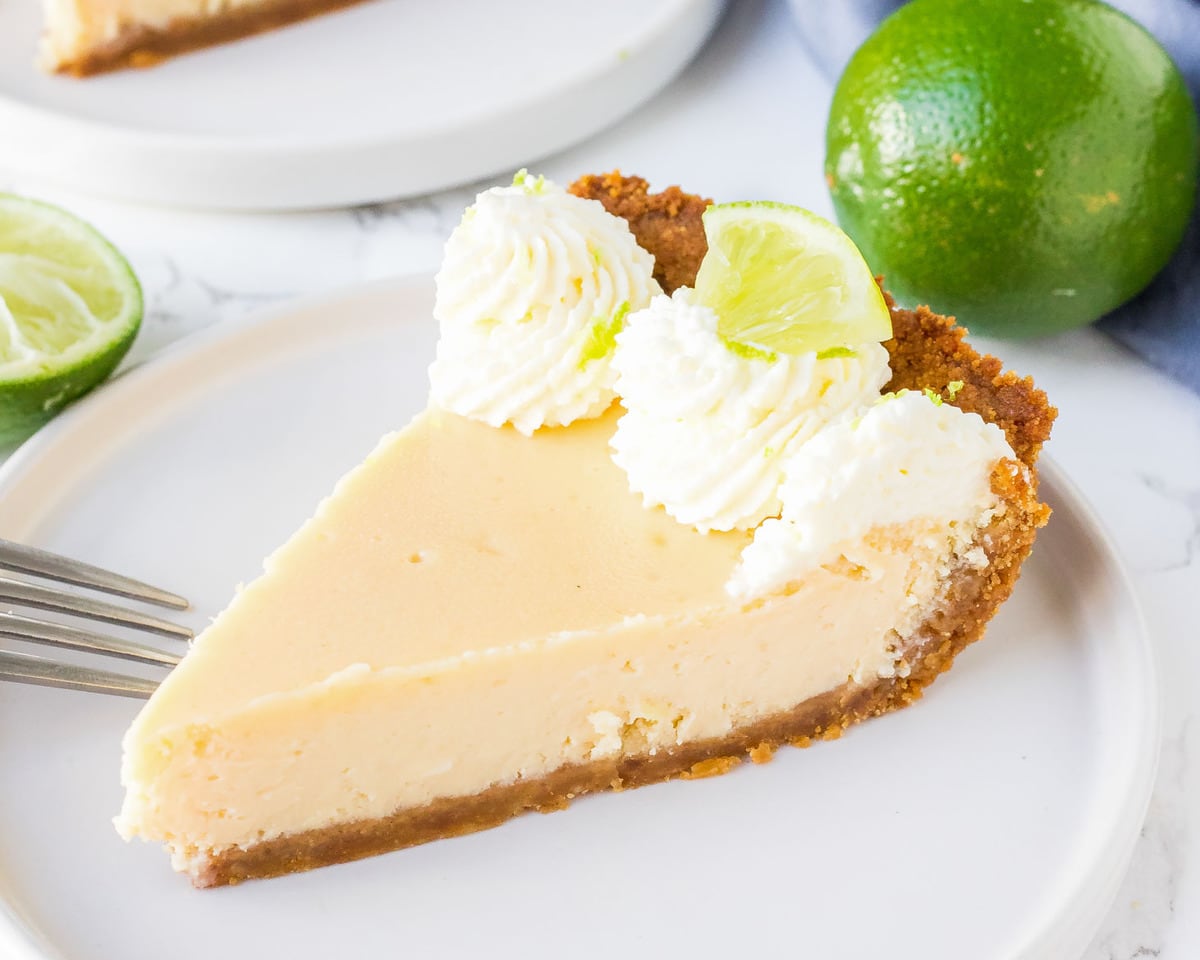 pie Dish or Tin
Use either type of pie plate to make any type of pie. But each type definitely has its pros.
Metal pie plates can cook more quickly, making them really good to use when you need to blind-bake a pie crust. Metal pie plates can safely go from the freezer to the oven without fear of cracking.
Glass. One of the best features of a glass dish is that you can see how the bottom pie crust is cooking. Glass heats up slowly but evenly giving a consistent cook.
Ceramic. These dishes tend to be pretty in color and design. They can also be larger than other types of pie pans so be sure to adjust your recipe accordingly. It is the slowest to heat up, but retains heat evenly and the longest.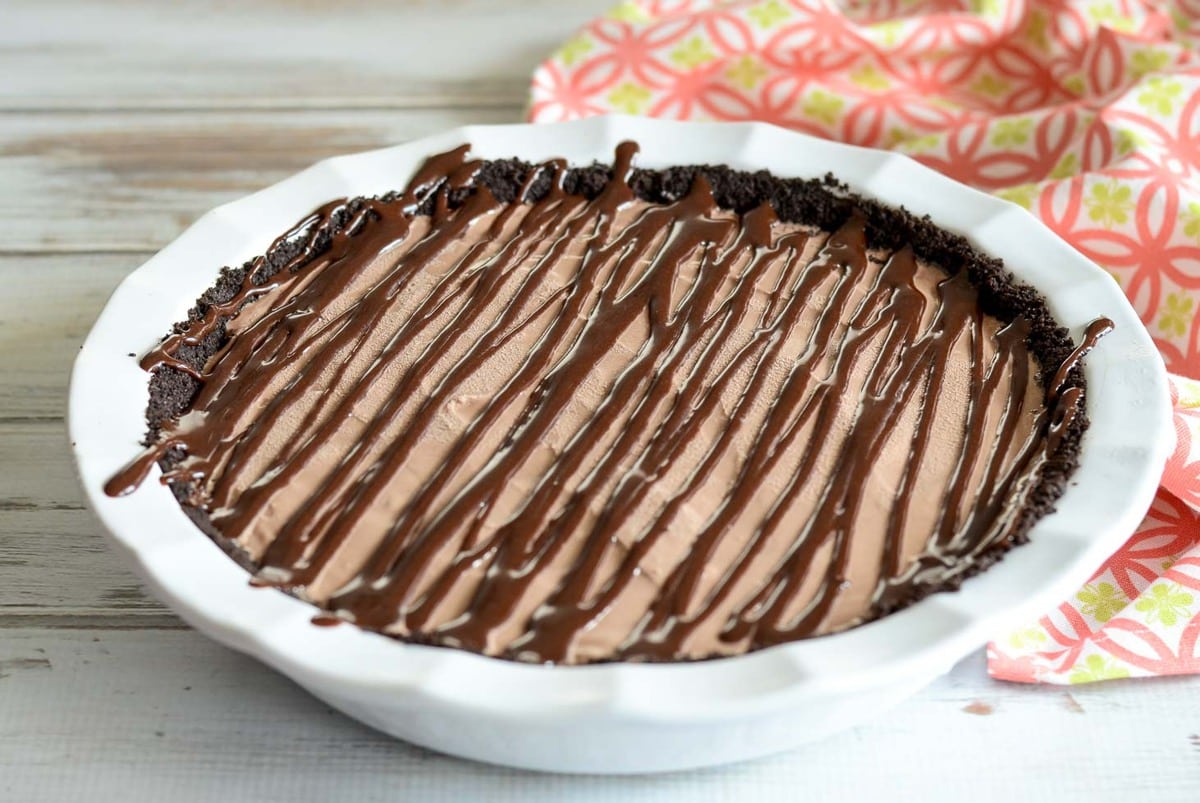 Baking Filled Pies
The filling is the star of a good pie, but you don't want it to ruin your flaky crust! Get a happy marriage with these tips.
Watery filling. To help keep the pie from being too watery you can toss the pieces of fruit in 1-2 tablespoons of cornstarch before mixing them up in the recipe. When the pie bubbles in the oven then the cornstarch will be activated and help thicken the dessert. Quick-cooking tapioca can also be used. Flour can be used for sturdier fruits like apple, peach, and pear filling.
Drain. Allowing your fruit to sit in a sugar mixture can help drain some of the natural juices before making the filling.
Soggy crust. Bake the pie on the lower rack in the oven. This helps ensure that the bottom of the pie crust doesn't end up undercooked and soggy.
Let it sit. Let the pie set after removing it from the oven before slicing it.
Brown edges. If the fluted edges of your pie crust are browning too quickly, you can wrap a piece of tin foil around them so they won't burn.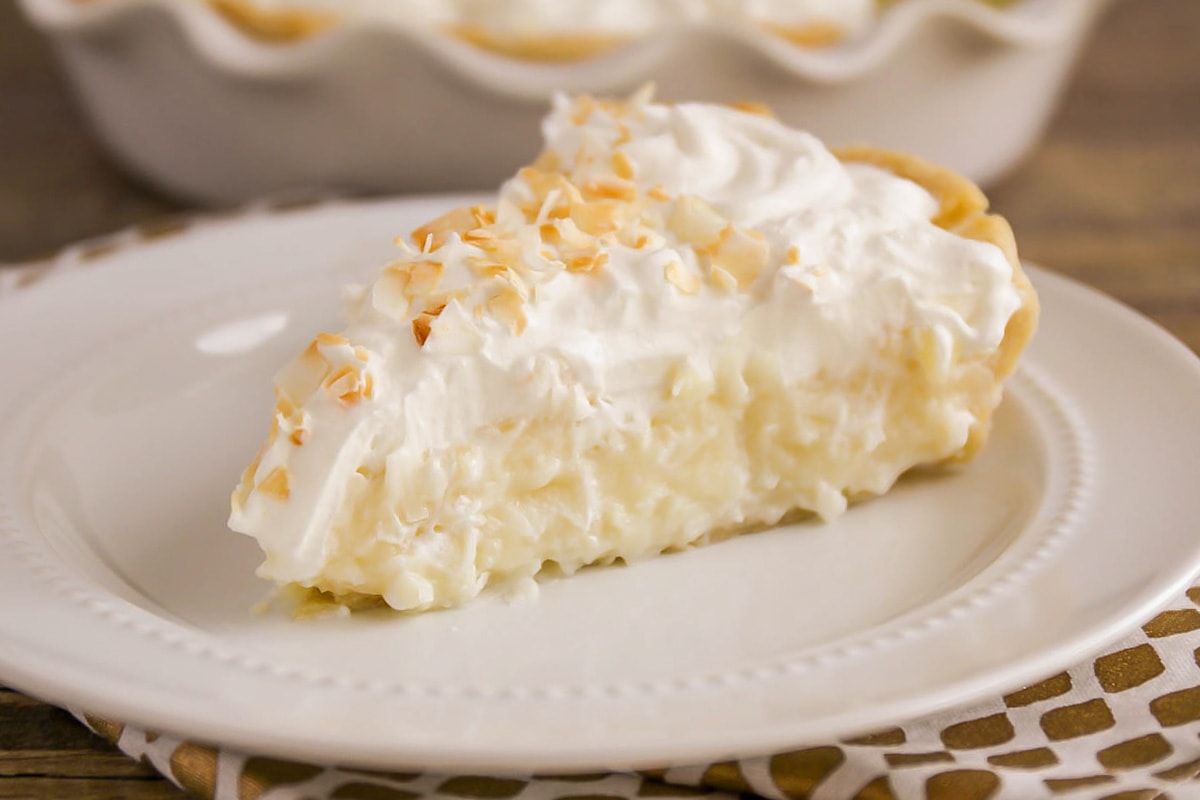 Toppings
It seems like there are almost as many topping variations as there are types of pies and tarts.
Whipped cream is classic and super easy.
Crumb or streusel toppings are delicious for fruit pies.
Dust with powdered sugar.
Pie crust toppings. There are so many fun and beautiful ways to use pie crust as a topping.
Lattice. Cut the crust into strips and weave it into a lattice top.
Stamp design. Use a small cookie cutter to stamp out a design. I love using mini hearts, flowers, or circles. Place the cutouts to create a topping over the pie or lay the pie crust sheet gently over the pie.
Brushed top. Roll out the sheet, place it over the pie, and make two cuts to the center of the crust. Sometimes I'll brush it with egg whites and sprinkle with cinnamon and sugar.
Seams. Make sure the edge of the bottom crust hangs slightly over the rim of the pan. When you add the top crust, trim it so that it is slightly larger than the bottom crust. Fold the top crust under the bottom crust and then seal the edges by pressing them together.
Decorative edges. Don't neglect the edges. Simply seal the top crust to the bottom by pressing with a fork. You can also press them together into a beautiful fluted edge.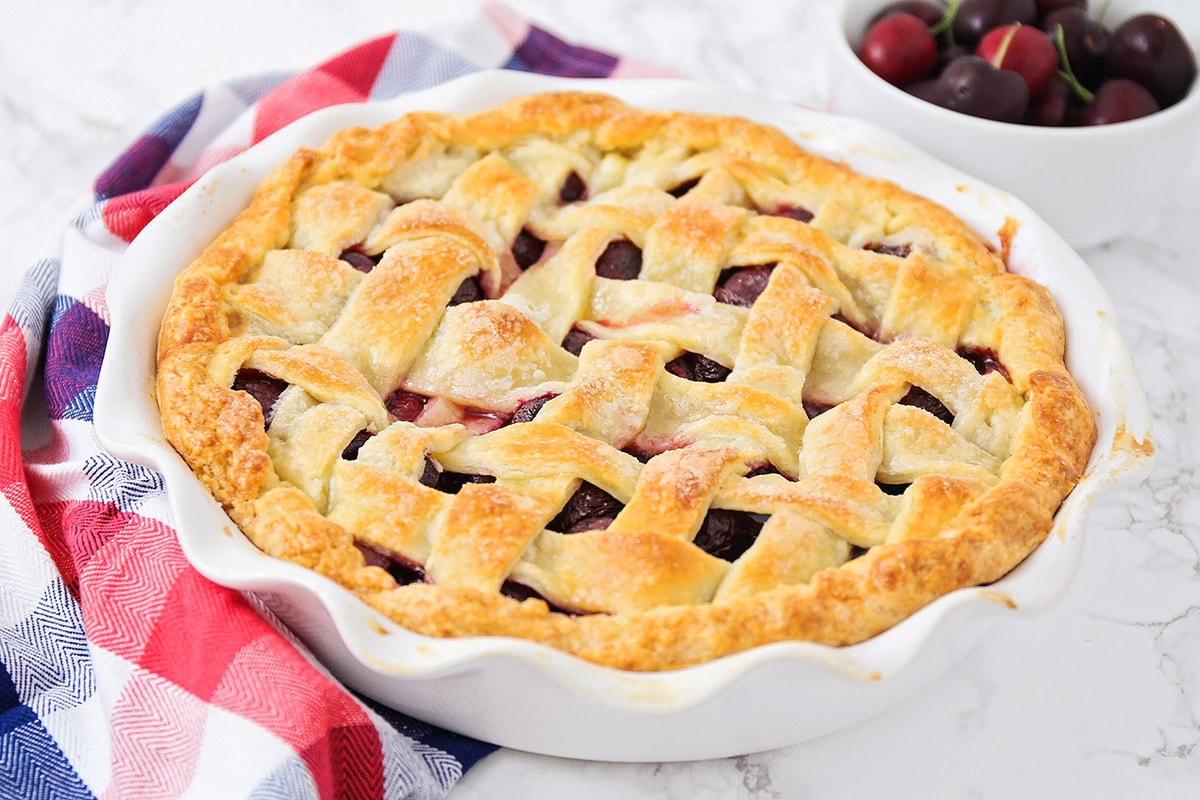 Storing Info
Storing pies and tarts. The individual posts will have more specific storage instructions for the recipe. However, the following guidelines can generally apply to many pies and tarts.
Baked fruit-filled pies can be stored, covered, at room temperature for up to 2 days. After that, store them in the fridge for another 2 days. Fruit pies can also be stored in the freezer. Allow the dish to completely cool before wrapping it with plastic and again with foil. They can be frozen for up to 4 months. To reheat: allow to thaw and heat in a 350°F oven for 30 minutes or until warm.
Freezing unbaked fruit pies. Wrap with plastic and again with foil, and freeze for up to 3 months. You do not need to thaw the pie before baking. Bake first at 425°F for 15 minutes, then reduce the temperature to 375°F and bake for 30 to 45 minutes or until bubbly and crust is done.
Custard, cream, mousse, and chiffon pies should always be stored in the fridge for up to 4 days. Unfortunately, they do not freeze well.
Pumpkin, pecan, and any other pie containing eggs will need to be refrigerated for up to 4 days. They can be frozen as well. Allow the pie to cool, then wrap it in plastic and again with foil. Freeze for 1-2 months.
---
Best Pie Recipes
These are our very best pies—there's something for every pie lover! Get a perfect slice for every occasion.
Pumpkin Pie
Not only is this pumpkin pie incredibly easy – it's the most moist, flavorful, all around perfect pumpkin pie! Made from canned pumpkin, seasonal spices, and evaporated milk, this pie is a must have dessert during the holidays.
Sweet Potato Pie
This sweet potato pie has a silky smooth texture, the perfect hint of spice, and a crisp crust. Top it with a little whipped cream, and it's totally irresistible!
Pecan Pie
Buttery, nutty, ooey gooey pecan pie is SO easy to make and only requires a handful of ingredients. It's a classic that is perfect all year!!
Buttermilk Pie
Scrumptious buttermilk pie has a flaky pastry crust and creamy, custard like filling that comes together in 5 minutes!
Pecan Pie Cheesecake
Pecan pie cheesecake has a wafers crust, pecan pie filling, cheesecake layer and buttery, caramel-pecan topping. It is perfectly indulgent!!
Oatmeal Pie
Easy oatmeal pie is an old-fashioned favorite! With a delicious brown sugar flavor, chewy layer of oatmeal, and flaky pastry—it's the perfect pie recipe.
Mini Pumpkin Pies
Mini pumpkin pies are everything you love about a smooth and creamy homemade pumpkin pie, in a cute & tasty bite sized portion!!
Sugar Cream Pie
This sugar cream pie is smooth, creamy, and delicious! The egg-free custard filling is easy to make using ingredients you already have on hand.
---
Easy Pie Recipes
Here are our go-to easy pie recipes that will work great when you are pinched for time!
Frozen Peanut Butter Pie
Frozen peanut butter pie consists of a graham cracker pretzel crust, frozen peanut butter filling, and a chocolate, pretzel, peanut butter cup topping. It's the most perfect salty and sweet combo!
Banana Cream Pie
Banana cream pie is filled with layers of banana encased in a rich, creamy, vanilla custard a top a flay pie crust. It is an old-fashioned style pie that has pleased for generations!
Coconut Cream Pie
A classic pie recipe, filled with coconut pudding and topped with cool whip and toasted coconut shreds. This pie is perfectly sweet and creamy, it's hard to resist!
Mini Pecan Pies
Everyone's favorite pecan pie in mini form! Perfect for parties and snacking with your hands! Sweet, bite sized, crunchy, and delicious – these mini pies are great for holidays.
Frozen Butterfinger Pie
With a chocolate Oreo crust, a homemade Butterfinger ice cream filling, fluffy whipped topping, and even more Butterfingers on top, every single bite of this pie is unbelievably delicious!
Crustless Pumpkin Pie
This crustless pumpkin pie is smooth, creamy and packed with pumpkin flavor. It's easy to make, perfect for Thanksgiving – and so delicious that you won't miss the crust!
---
Fruit pie Recipes
Fresh and delicious, these fruit pies are sure to please! Use fruit that is in season, or from a can. Either way, these pies are delicious.
Best Apple Pie
There's nothing like a slice of warm apple pie served with vanilla ice cream! This recipe for homemade apple pie has proven to be the BEST apple pie recipe around. With a flaky, buttery crust made from scratch, and a gooey, sweet apple filling, this pie will not disappoint!
Strawberry Pie
Strawberry pie is the perfect springtime dessert! Fresh strawberries piled high, coated in strawberry jello, and placed in a buttery crust.
Triple Berry Pie
Fresh and fruity triple berry pie is easy and delicious with only 30 minutes prep time. It's perfect all year long!
Peach pie
A delicious homemade pie with a fresh peaches filling and flaky crust! Serve this peach pie with a scoop of vanilla ice cream for a mouth watering dessert.
Cherry Pie
This recipe for cherry pie is simple and elegant, but it tastes amazing. It's perfect for any special occasion or holiday!
Lemon Icebox Pie
Deliciously creamy & tangy lemon icebox pie is a classic chilled Southern dessert that's perfect for summer!
Key Lime Pie
Classic key lime pie is creamy, tangy and completely irresistible. It's incredibly easy to make, and the perfect pie for summer.
Blueberry Galette
Blueberry galette is a quick and easy dessert that's perfect for summer! It's filled with sweet blueberries and wrapped in a flaky crust!
Mini Fruit Tarts
Cute cream-filled mini fruit tarts are a delicious and simple summer dessert! These mini treats are perfect for any get together.
Fruit Tart
Prettiest and yummiest fruit tart you will ever make! Sweet, buttery, and perfect for spring and summer parties, holidays or get togethers.
Lemon Meringue Pie
Bright and citrusy lemon meringue pie is a classic! With a creamy custard and spongy meringue, it is also a family favorite.
---
Chocolate Pies
Rich and decadent chocolate pies are perfect for every chocolate lover. We have our favorites, it will be hard to choose just one!
Chocolate Cream Pie
This chocolate pie has two types of chocolate in a creamy pudding, topped with whipped cream and chocolate curls!!
Oreo Pudding Pie
No bake oreo pudding pie is a quick and easy dessert perfect for any time of the year. It comes together in 15 minutes!!
Chocolate Pecan Pie
Decadent chocolate pecan pie is made with a homemade pie crust and is filled with chocolate-y goodness and crunchy pecans.
Mud Pie
This mud pie only takes a few minutes to make, but it is simply divine. With a cookie crumb crust, creamy ice cream, hot fudge, and whipped cream, it is a perfect summer dessert!
S'mores Pie
Everything you love about your favorite campfire treat, but in a delicious homemade pie! With a creamy chocolate filling, graham cracker crust and gooey marshmallows on top – this s'mores pie is impossible to resist.
---
Amazing Pies And Tarts!
We hope you enjoy trying some of the amazing pie and tart recipes listed above. Whether you are looking for the perfect dessert for a special occasion or everyday get-together you're sure to find some new family favorites on this list!
Make sure to check out all of our pies and tarts!
More Collections: Easy Cake Recipes, Cookie Bar Recipes, Cobbler Recipes