Chocolate Cakes are a rich and tasty go-to for many occasions. From Classic to Bundt to German, there is something for everyone in this list of Chocolate Cake Recipes!
More Collections: Easy Cake Recipes, Cupcake Recipes, Brownie Recipes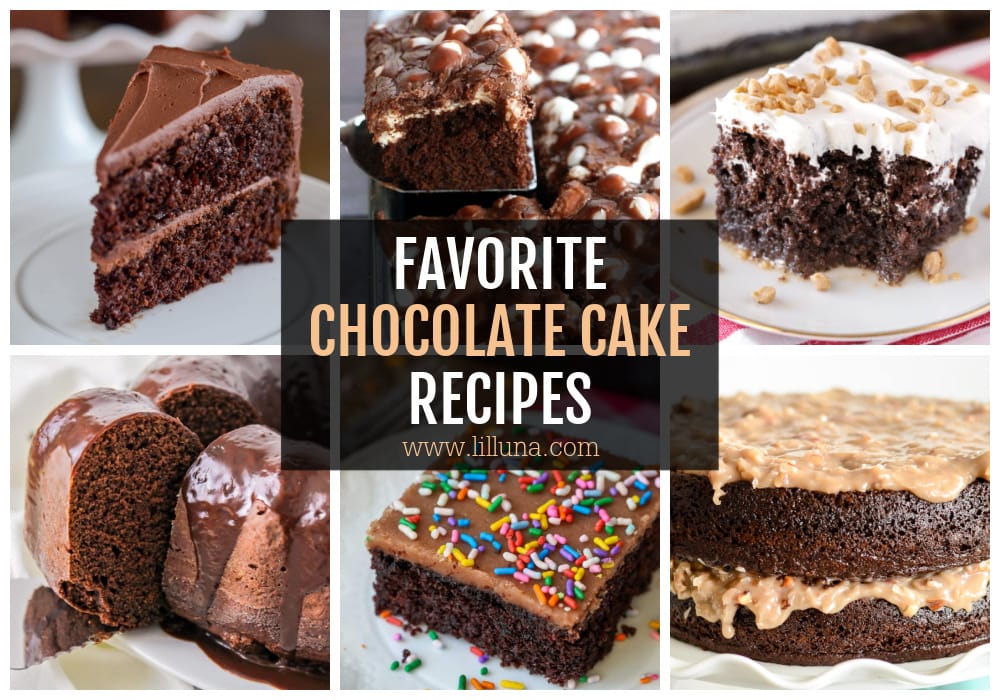 Our Flavor of Choice!
I'm in the camp that prefers vanilla or white chocolate over regular and dark chocolate cake (I know, love me or hate me!). However, I have kiddos who always request a Chocolate Cake as their flavor of choice for any birthday party, so I make them often.
Any chocolate lover has a favorite cake recipe or several. Here are just a sampling of our best chocolate cakes that are sure to soothe any sweet tooth!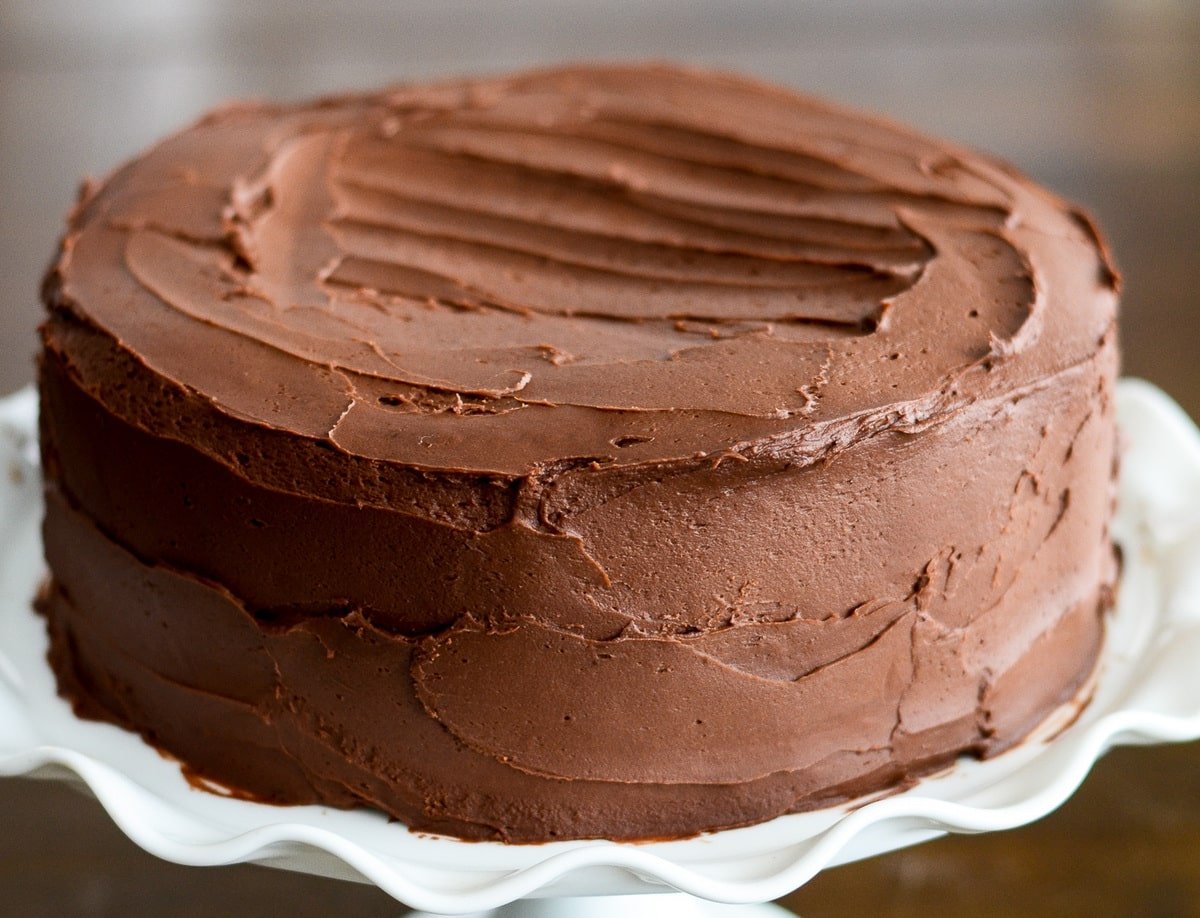 what makes a Chocolate cake moist
There is nothing better than a moist chocolate cake recipe. A great-looking cake can fall short if the texture isn't right. There are several tips and tricks you can use to produce a fluffy cake with a moist crumb.
Flour. Add the correct amount of flour. Be sure to spoon the flour into the measuring cup instead of scooping it and then leveling it off.
Sour cream. Adding 1-2 tablespoons of sour cream or applesauce to the mix will help add moisture.
Room temperature. Unless otherwise stated, use room-temperature butter, dairy, and eggs. They will incorporate better and create the ideal amount of air bubbles. These air bubbles expand as the cake bakes, causing it to be light and fluffy.
Mixing. Mix the dry and wet ingredients until just combined. When using a stand mixer only set it to medium speed. Use a spatula to scrape the bottom of the bowl and fold the batter to be sure everything is properly combined.
Doneness. Insert a toothpick into the cake to determine if the cake is done. If it comes out clean or with only a couple of crumbles, the cake is done. If the top is cooking more quickly than the center, tent a piece of tin foil over the top.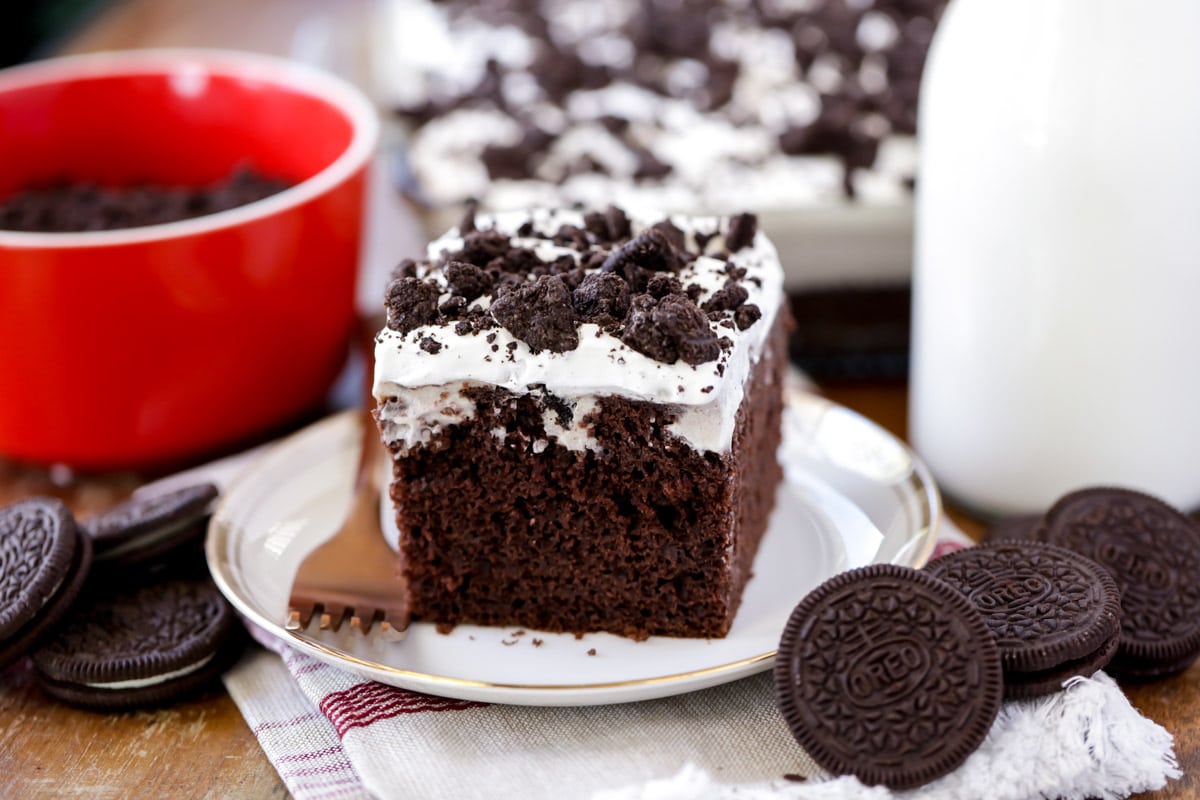 Cake Making Tips
Follow the recipe. Substitutions can be used successfully, but other times they don't work well. Give the recipe a try as written before making your own adjustments.
Room temperature. Many recipes state to use softened or room-temperature butter, but it is also a good idea to use room-temperature eggs and dairy products like milk.
Spoon and level your flour. Scooping packs the flour too tightly and you can end up with more than what is called for which does affect the overall recipe.
Follow the mixing instructions. Such as sifting your dry ingredients together before adding them to the wet ingredients, only mixing until combined, and the length of time you beat the butter. All of these steps work together to create the best result.
Shiny metal cake pans work best when baking cakes.
It can be tempting to open the oven door to check the cake, but this can actually cause the cake to sink. Only check when nearing the end of the suggested bake time.
Foil. If the outside of the cake is cooking faster than the inside, tent a piece of tin foil over the top to keep it from getting too crisp on the outside.
Flour. Only use cake flour if the recipe specifically states to do so.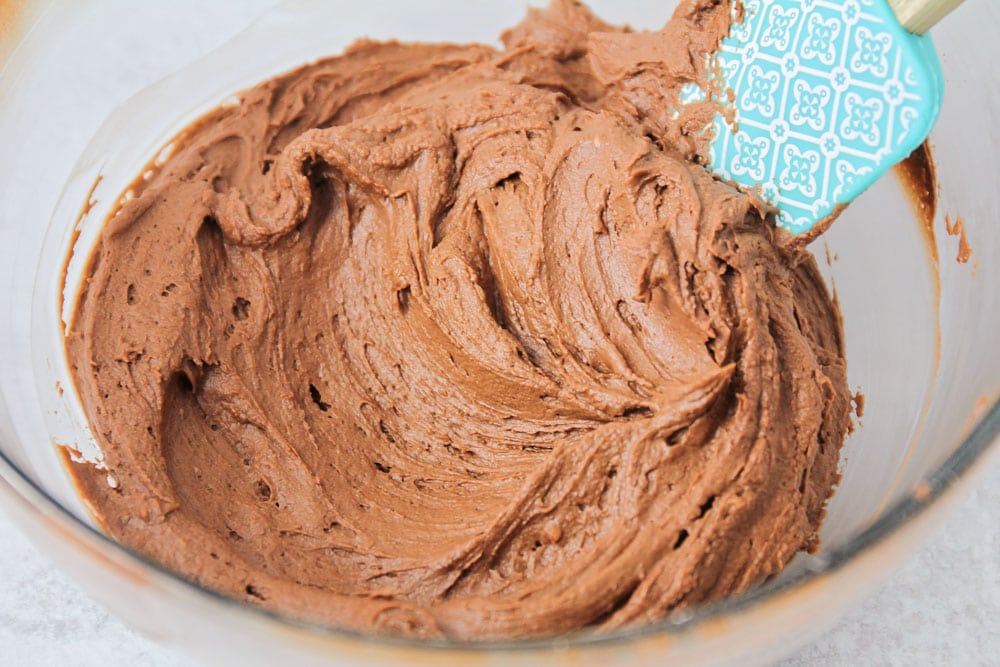 Frosting Chocolate Cake
Best frostings for chocolate cake. You can't go wrong with the way you want to frost your cake. Decide on the desired taste, texture, and look then apply a few tips and tricks to create a masterpiece.
Kinds of frosting. There are many different kinds of frostings to choose from: buttercream, royal icing, ganache, icing, or even a simple Whipped Cream.
Flavors. There are many flavors that pair well with chocolate. Of course, you can create a rich chocolate cake and choose a Chocolate Buttercream Frosting. Try a sweet Vanilla Frosting or Caramel Frosting. Bright flavors like lemon, orange, and Berry or a tangy cream cheese frosting are a perfect contrast that works great.
Crumb coating. When frosting your cake, add a thin layer to coat the crumbs. This is called a crumb coating. Let it set and then add a thicker layer of frosting without the crumbs getting caught up in it.
Filling. Buttercream and custard are both great choices to spread between cake layers. Spread it in an even layer and leave about ¼-inch from the edge so there is room for it to spread when the next layer is added.
Cool. Allow time for the cake to cool completely before frosting it. Otherwise, the frosting will melt into and right off the cake.
Freeze. Bake a cake 2-3 weeks ahead of time and store it in the freezer until you are ready to frost it. Allow the cake to cool and wrap each layer with plastic wrap and again with foil before freezing.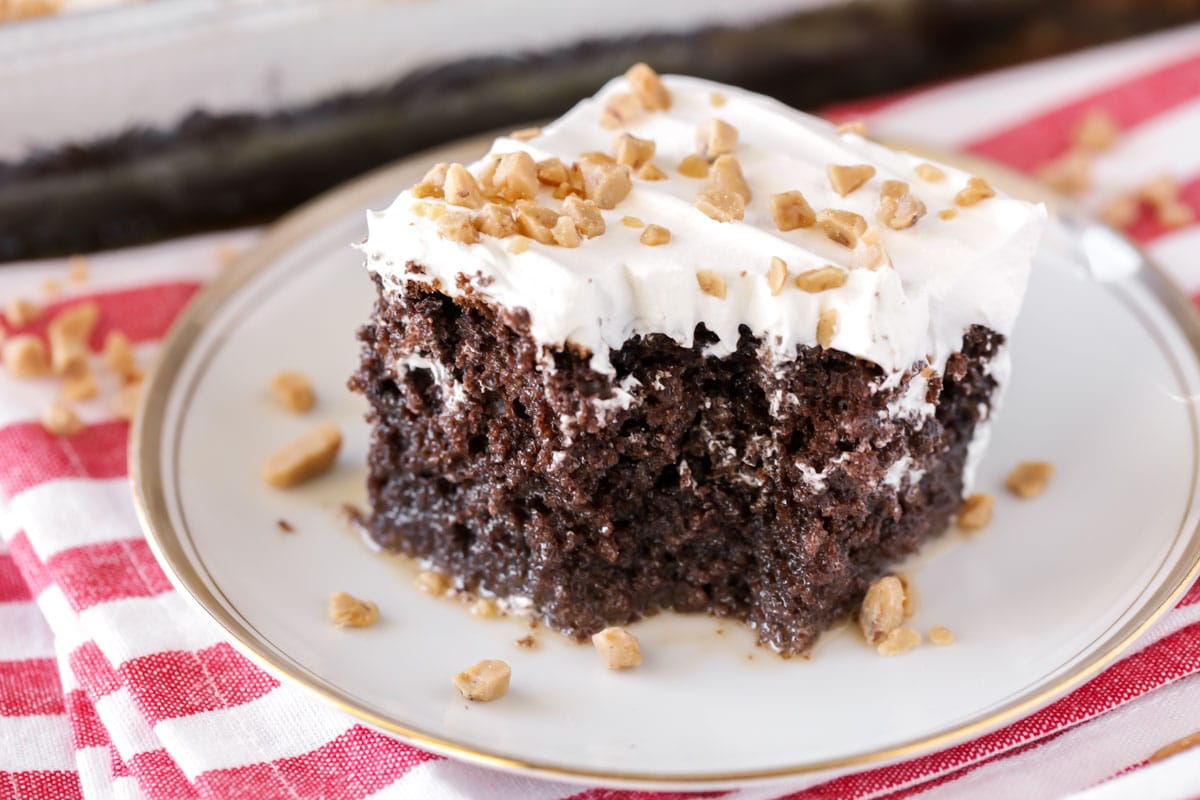 More Chocolate Tips
Unsweetened cocoa powder. Cocoa powder is made from roasted ground cocoa beans. There are different types of cocoa powder, and they will each react differently when baked in a recipe.
If a recipe doesn't specify a type, assume they are referring to natural unsweetened cocoa powder.
Natural vs. Dutch process. They have different levels of acidity so use the type listed in the recipe. However, if you are in a pinch you can substitute one for the other, just be aware that the results may vary.
Dutch-process cocoa will cause the cake to be a little less sweet and have a darker chocolate color, than unsweetened cocoa.
Never substitute sweetened cocoa powder (cocoa powder + sugar) or cocoa mix (cocoa powder + dry milk) in a recipe that calls for baking cocoa.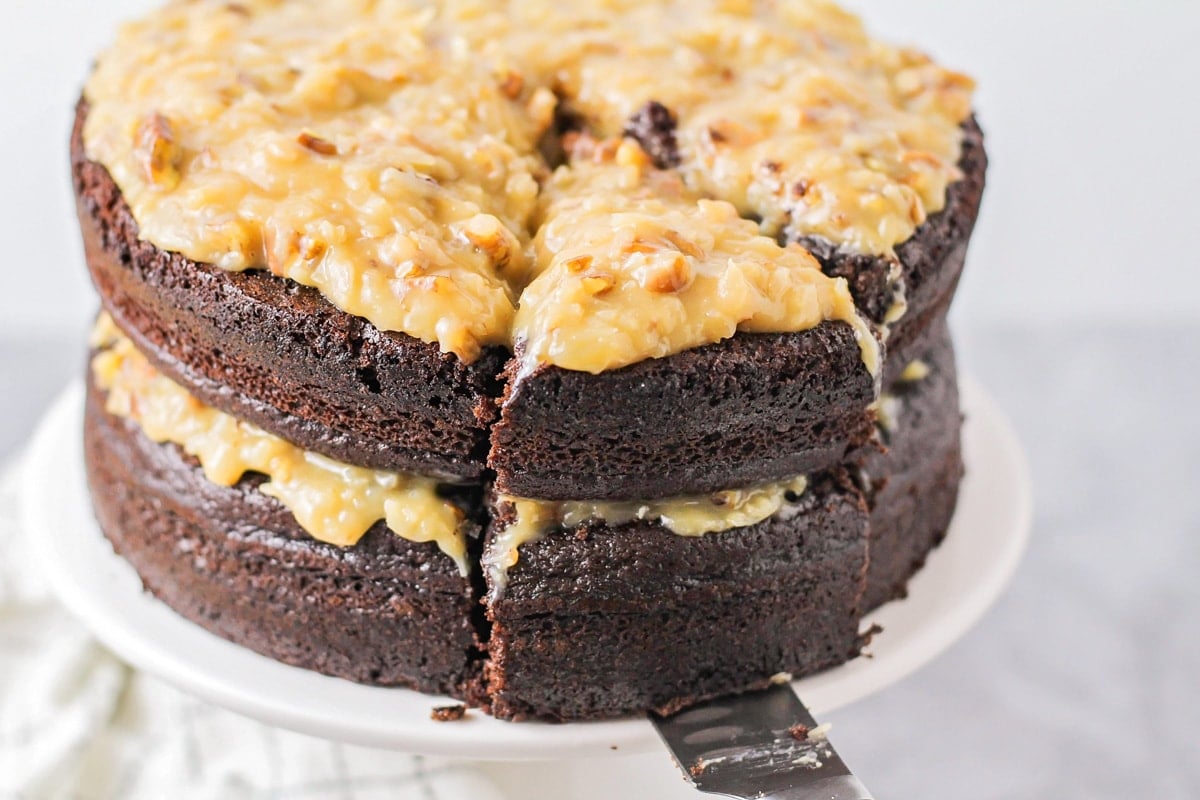 Splurge on high-quality chocolate. Aside from baking cocoa, some chocolate recipes require the use of melting chocolate. You can use chocolate bars or candy wafers. No matter what kind, the better the quality of the chocolate is, then the better your cake will be.
Dust the pan with cocoa. Often a recipe instructs you to grease the pan and then dust it with flour. For chocolate cakes, use cocoa powder to dust the pan instead. Not only does it keep the cake from sticking to the pan, but it gives a little extra chocolate flavor and it blends into the rich brown color.
To dust a pan: Grease the pan and then add ¼ cup of flour or cocoa powder. Tilt the pan so that the powder coats the bottom and sides. Discard excess powder.
Parchment paper can also be used to line the bottom of the pan. Many times you can find the standard cake pan sizes already precut, if not just trace the bottom of the pan onto parchment paper and cut it out.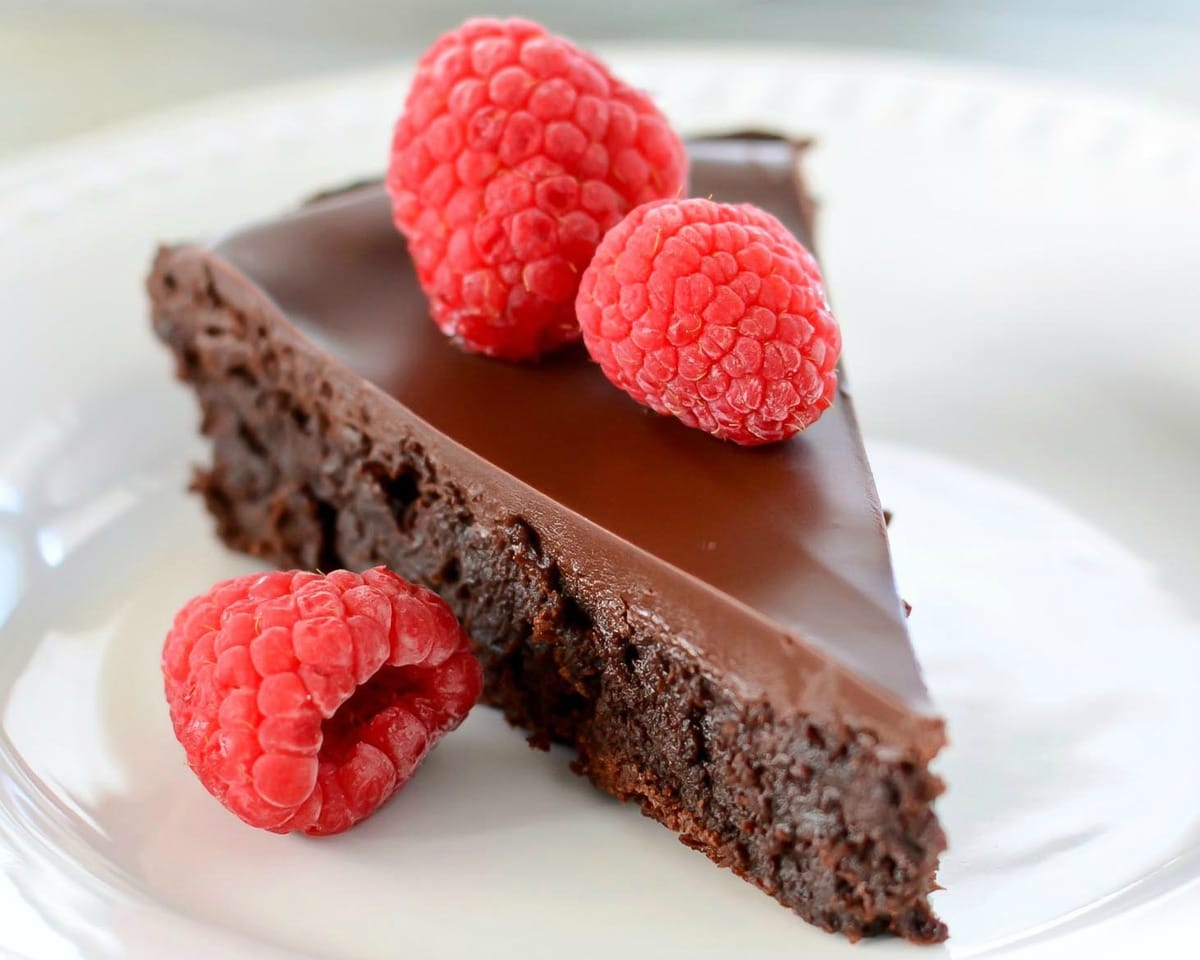 Cake Storage
Store cakes in various ways depending on what ingredients are used and how far ahead of time you're making the cake.
Unfrosted cake should be wrapped in an airtight container and stored at room temperature for about 5 days. For longer storage, wrap the cake with plastic and again with foil.
Frosted Cakes can be stored in a cake keeper at room temperature for 5 days. If you don't have one, then simply place a large bowl over the cake. This will help keep airflow low and dust off the cake. Covering the cake will also ensure nothing accidentally smears the frosting.
Leftover cake. The open-cut areas need to be covered to keep them from going stale. Simply spread more frosting over the exposed cake, or press plastic wrap over it. Store in a cake keeper at room temperature for 3-4 days.
To refrigerate or not? Unless your cake includes fresh fruit, whipped cream, or mascarpone it does not need to be refrigerated.
If the room tends to be more hot and humid than normal you may want to store it in the fridge. Cakes need to be wrapped or placed in an airtight container to keep them from absorbing odors from the fridge.
---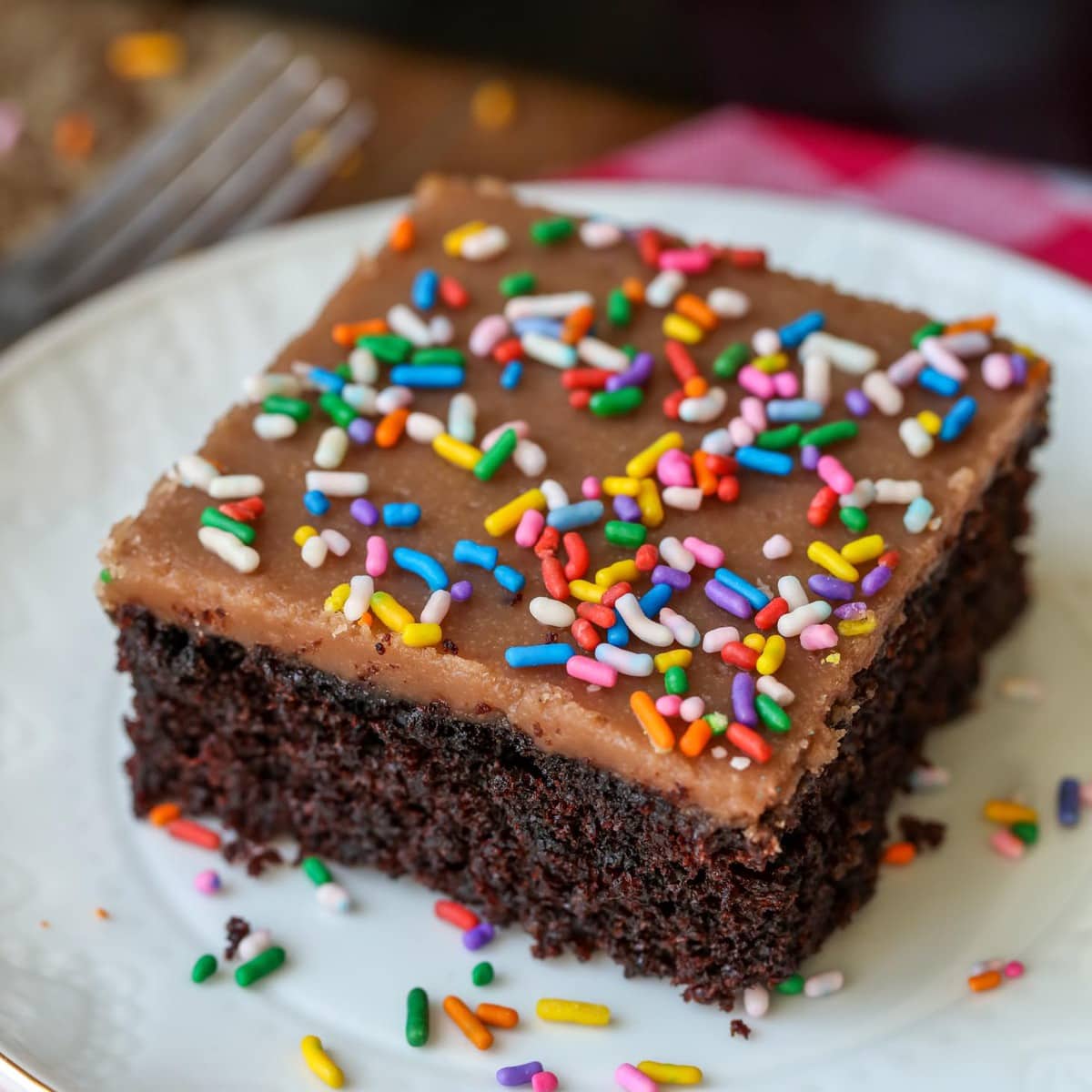 Best Chocolate Cake Recipes
These delicious chocolate cakes are perfect for any occasion. They are a chocolate-lovers dream!
Chocolate Sheet Cake – Our favorite chocolate sheet cake recipe. It's simple, moist, delicious and serves a lot making it our go-to party dessert – perfect with ice cream.
Better Than Anything Cake – Quick and Easy Better than Anything Cake is a sweet cake filled with caramel and topped with cool whip and toffee bits!
Easy Chocolate Cake – Delicious Two Layer Chocolate Cake with homemade chocolate frosting. This cake is simple, perfectly moist and the homemade chocolate frosting is simply divine!
Chocolate Bundt Cake – You will love indulging in this simple chocolate bundt cake with a chocolate ganache glaze. This moist chocolate cake is just the right amount of rich without being too heavy!
German Chocolate Cake – Homemade German Chocolate Cake is always a favorite. Two layers of tender chocolate cake topped with a decadent coconut pecan frosting. What's not to love?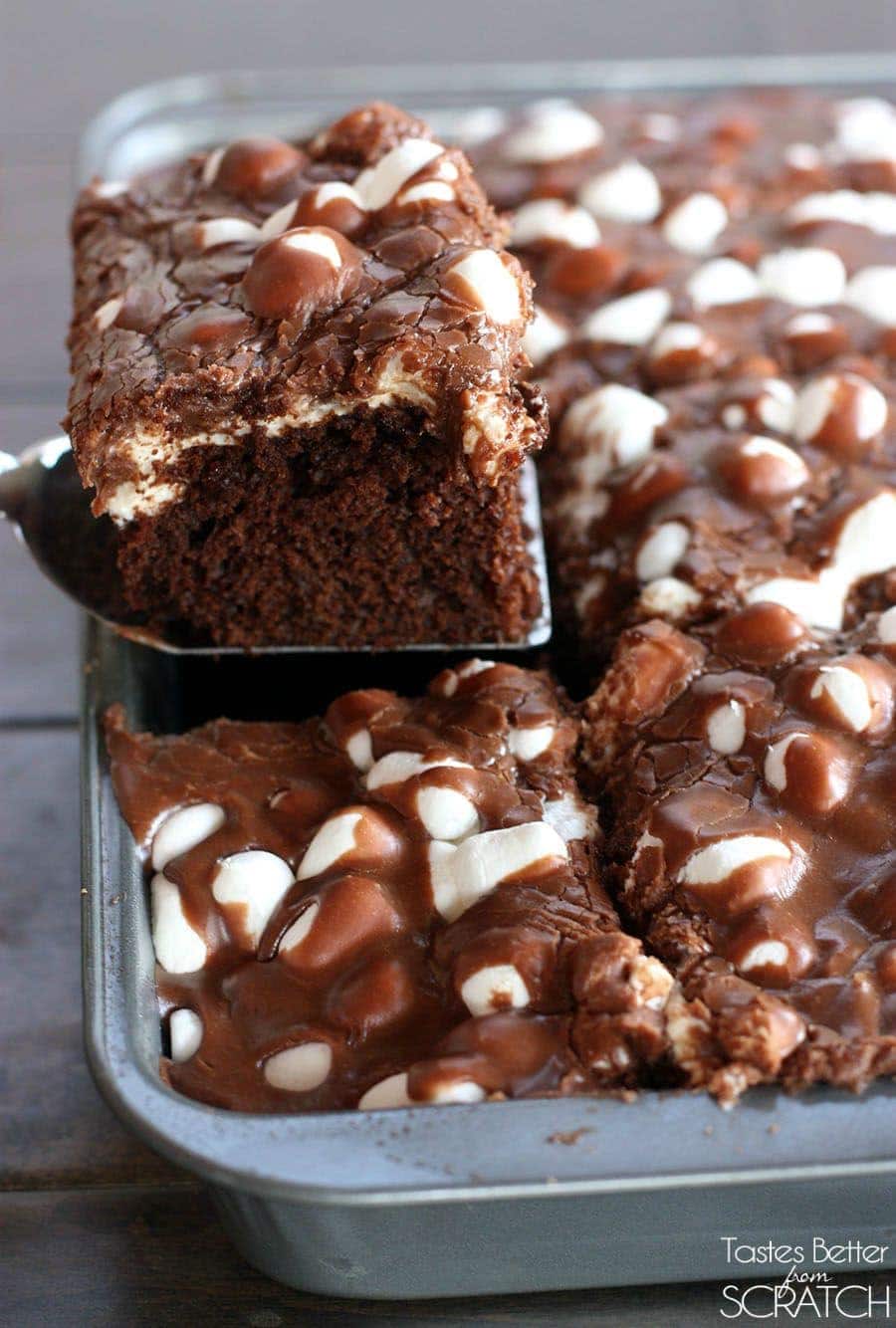 Mississippi Mud Cake – This Mississippi Mud Cake is a delicious homemade chocolate cake, with melted marshmallows and warm chocolate frosting.
Moist Sour Cream Chocolate Cake – This sour cream chocolate cake is moist, fudgy, completely delicious and so easy to make. It's the perfect old-fashioned chocolate cake recipe that everyone will love and enjoy at every party! Serve it alone or with ice cream and you're sure to get rave reviews.
Chocolate Zucchini Cake – YUMMY Chocolate Zucchini Cake – so good! Moist and delicious and you'd never know it had grated zucchini in it! Also, has a smooth chocolatey frosting.
Oreo Pudding Poke Cake – Fluffy Oreo Pudding Poke Cake is filled with creamy cookies & cream pudding and topped with crunchy Oreo cookies. It is so YUMMY!
Sheet Cake Bites – Sheet Cake Bites – delicious chocolate sheet cake topped with a yummy homemade chocolate walnut frosting – in bite sized form!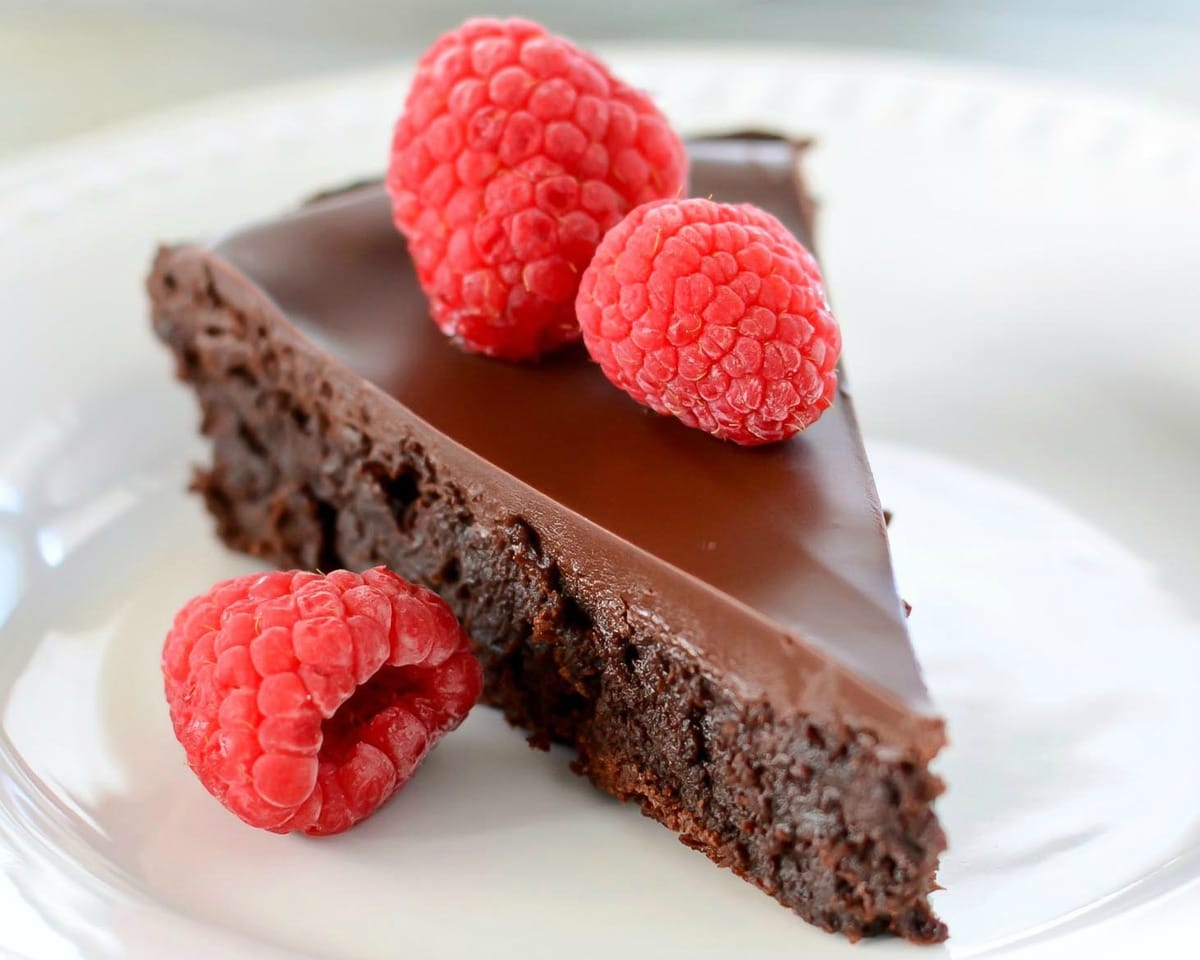 Flourless Chocolate Cake – The BEST Flourless Chocolate Cake recipe. This simple, smooth and fudgy cake is sure to get rave reviews and as a great cake to add to your favorite go-to desserts.
Chocolate Mug Cake – This Chocolate Mug Cake is a quick, simple and delicious treat and is the perfect size for one (or two if you want to share). Made in under five minutes, this fluffy cake is the perfect treat to satisfy your sweet tooth!
Root Beer Float Ice Cream Cake – Root Beer Float Ice Cream Cake is just like a cold and frosty mug of root beer and ice cream, only in cake form!!
Yule Log Cake – Yule log is a traditional holiday dessert made from a chocolate cake rolled with a chocolate filling and covered in a chocolatey ganache. It's as beautiful as it is tasty!
Chocolate Lava Cake – Deliciously decadent chocolate lava cakes are perfect for company or a date night in. These chocolatey cakes are made in just 30 minutes!!
Chocolate Cheesecake – An Oreo crust, milk chocolate cheesecake layer, and rich chocolate ganache topping combine to make this decadent dessert made for the ultimate choco-holic.
---
THE COMPLETE LIST
Here are the picture cards of ALL the decadent Chocolate Cake recipes listed above.
Whether you're looking for the perfect dessert for a special occasion or to satisfy a chocolate craving you're sure to find the perfect choice on this list!
Be sure to check out all of our Cake Recipes!
And for more collections: Holiday Cakes, Cakes with Fruit, Easy Cake Recipes