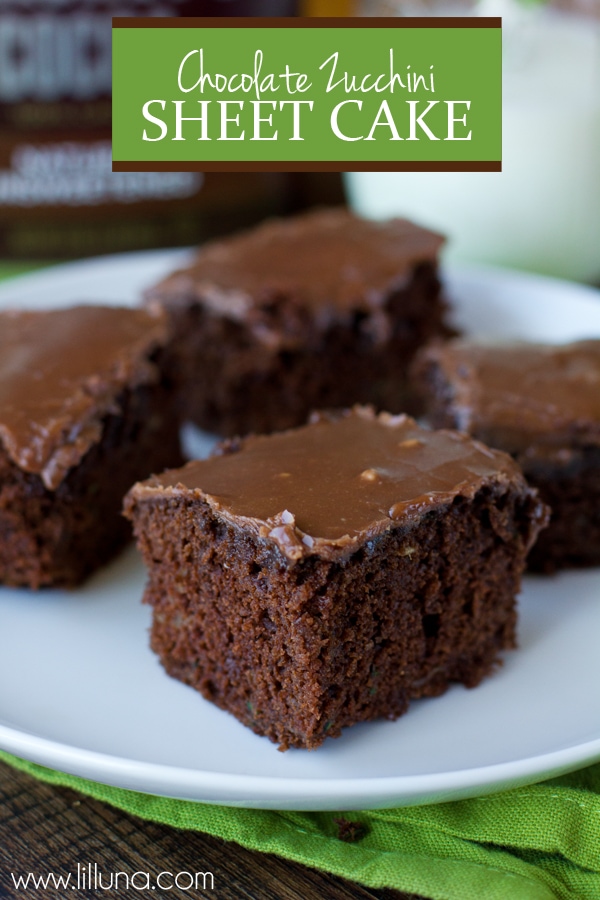 Hello Lil' Luna readers! It's me Natalie, from Life Made Simple.  Today I'm sharing a version of one of my favorite Texas sheet cake recipes. When I was growing up my mom would make Texas sheet cake for us on special occasions. I always loved it!!! It was super chocolatey, moist and covered in a rich frosting. What's not to love?! Now that summer is coming to a close, zucchini is abundant and recipes have been popping up everywhere. Instead of using it in my favorite bread, I decided to grate some up and use it in this incredible chocolate zucchini cake. It's divine!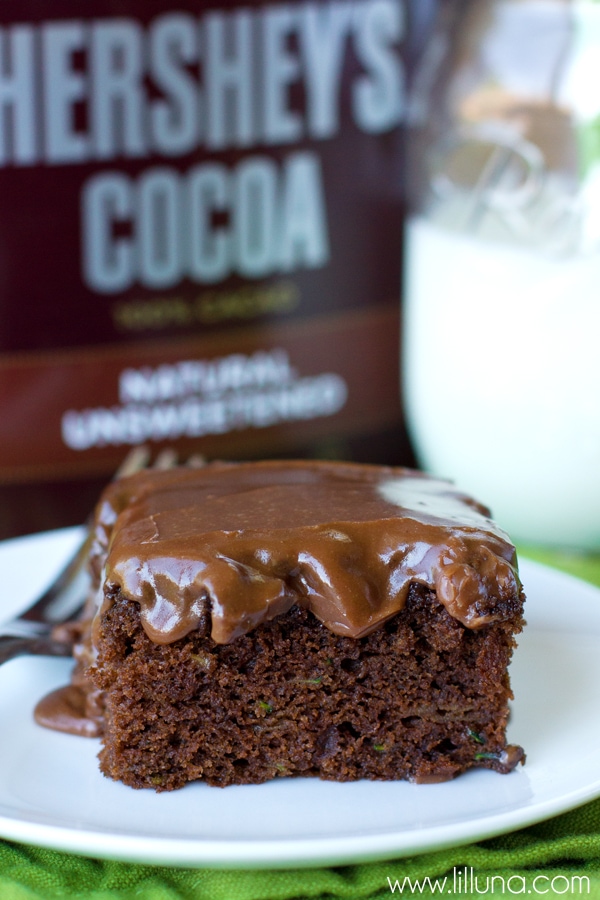 MY OTHER RECIPES
No one will ever guess that there's zucchini in this cake! It practically disappears into thin air when baked. Instead of using a full size cookie sheet to bake the batter in, I opted for a 9×13 inch pan. That way it comes out nice and thick. No need to eat 4-5 slices in a sitting, of course if you want to, I'm not going to stop you! Once it comes out of the oven, all you need to do is pour the warm chocolate frosting (or glaze) over the top and let it set. Then it's ready to eat! Slice it up and dig in! I hope you'll enjoy another way to use up all of that gorgeous zucchini that's in season now. Happy baking!!!
Chocolate Zucchini Cake:
Zucchini Chocolate Cake
YUMMY Chocolate Zucchini Sheet Cake - Moist and delicious and you'd never know it had grated zucchini in it! Also, has a smooth chocolatey frosting.
Author:
Life Made Simple on lilluna.com
Ingredients
2 c. all-purpose flour
½ c. Hershey's unsweetened cocoa
2 tsp. baking soda
1 tsp. salt
1¾ c. granulated sugar
2 sticks melted butter
1 tsp. vanilla extract
3 eggs, lightly beaten
¾ c. buttermilk
2 c. grated zucchini (squeezed dry)
-----------------------------
Frosting:
¾ c. (1½ sticks) butter
⅓ c. milk or cream
¼ c. cocoa powder, sifted
3½ c. powdered sugar, sifted
1 tsp. vanilla extract
Instructions
In a large mixing bowl, whisk together dry ingredients. Create a well or nest in the center of the dry ingredients and pour in the butter, buttermilk, vanilla extract and eggs. Using a spatula or wooden spoon stir for 10 seconds, then fold in the grated zucchini. Continue mixing until no flour pockets remain.
Place into a buttered (or sprayed) 9x13 inch baking pan. Place in the oven and bake at 350 degrees for 25-28 minutes. Remove from the oven and allow to cool.
Meanwhile, to make the frosting, in a medium saucepan set over low heat, melt the butter, then add the milk and sifted cocoa powder. Stir to combine, then remove from the heat and add the vanilla extract and the sifted powdered sugar. Spread over the slightly warm cake. Allow to cool/set for 30 minutes before slicing and serving.
Thanks again Kristyn for having me! You can find more recipes & craft ideas here: 
Life Made Simple
 | 
Facebook
 | 
Pinterest
 | Twitter | 
Instagram
—————————————————————–
I LOVE, and I mean LOVE Zucchini recipes – especially sweet ones! Can't wait to try this, Natalie! Thank you! For more great recipes be sure to check out Life Made Simple, and for more info about her go HERE.
Check out more recipes from Natalie here on Lil Luna: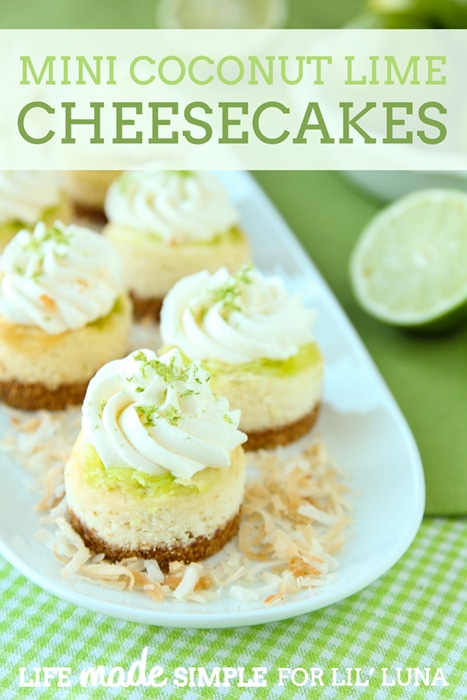 And for even more desserts, check out:
ENJOY!