You will love indulging in this this simple chocolate bundt cake with a chocolate ganache glaze. This moist chocolate cake is just the right amount of rich without being too heavy!
Bundt cakes are so effortlessly pretty looking. I love the simplicity of this chocolate bundt cake! It's not quite as rich as german chocolate cake, or extremely moist like chocolate sour cream cake—but it's perfect in it's own chocolatey way!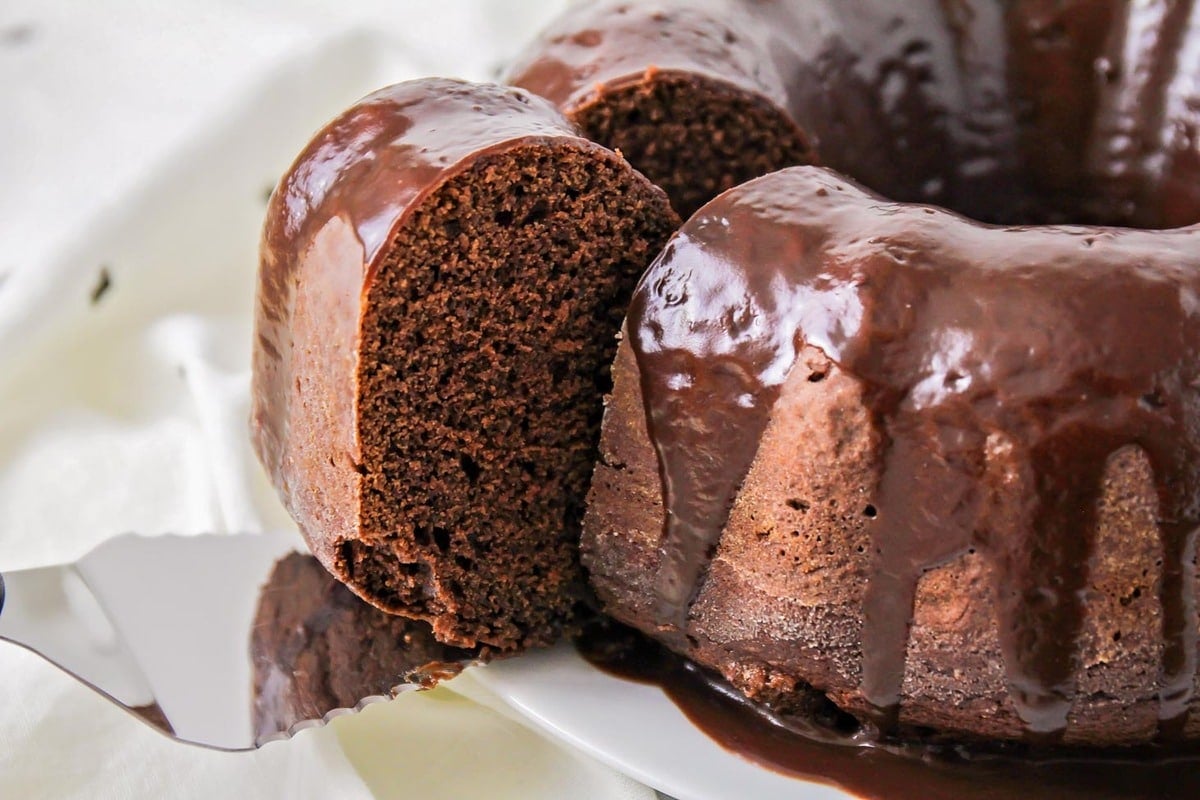 Easy and delicious
Hi, everyone! I'm Ashley from Spoonful of Flavor and I am very excited to be guest posting today on Lil' Luna. I often eat dessert before dinner and believe that almost anything can be made better with chocolate. Today, I have the perfect chocolate dessert to share with you.
This basic chocolate bundt cake with chocolate ganache glaze is an easy yet impressive chocolate dessert. The recipe comes together relatively easy to create a simple dish that the entire family will love. This cake is perfect because it offers a double dose of chocolate flavor without being too rich.
So why not grab a fork and indulge a little with a slice of this chocolate bundt cake??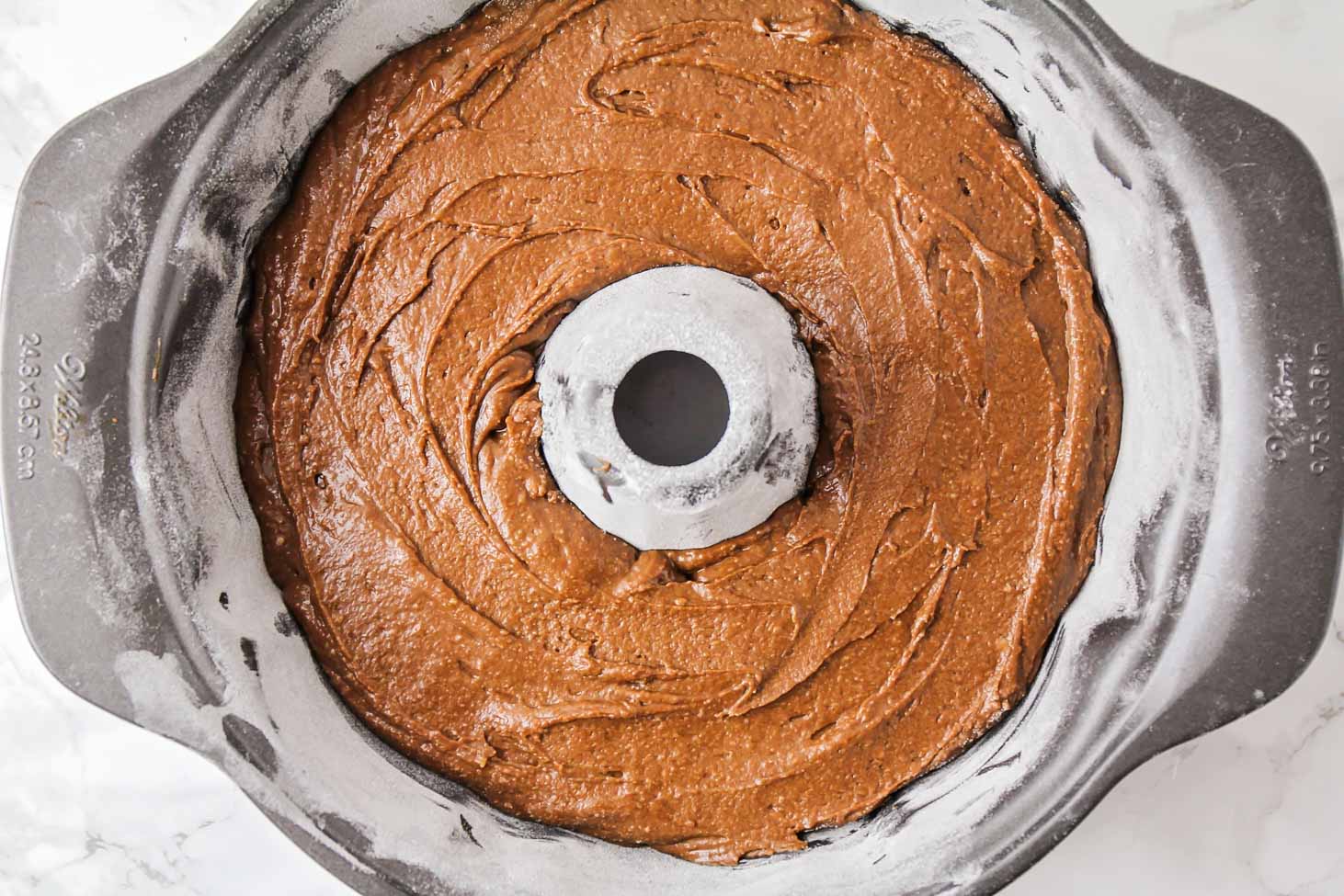 In the oven in 10 minutes!
Preparing this bundt cake is actually really simple. It's just a matter of beating all the ingredients together. The cake will be ready to throw in the oven in 10 minutes or less! The most difficult part is waiting nearly an hour for it to bake. 😉
PREP. Preheat the oven to 325 degrees F. Butter a 12-cup or 14-cup Bundt pan.
BATTER. In a large bowl, combine the flour, cocoa powder, baking soda and salt. In a glass measuring cup, mix together milk and sour cream.
In an electric mixer fitted with the paddle attachment, beat butter and sugar on medium-high speed until light and fluffy, about 5 minutes. Add eggs, one at a time, beating well after each addition. Add vanilla and reduce speed to low.
Add flour mixture in two batches, alternate with the milk mixture, beginning and ending with the flour mixture. Mix until just combined.
BAKE. Pour the batter in the prepared pan and smooth top with an offset spatula. Bake until toothpick can be inserted into the center comes out clean, about 50-55 minutes. Transfer pan to a wire rack to cool completely