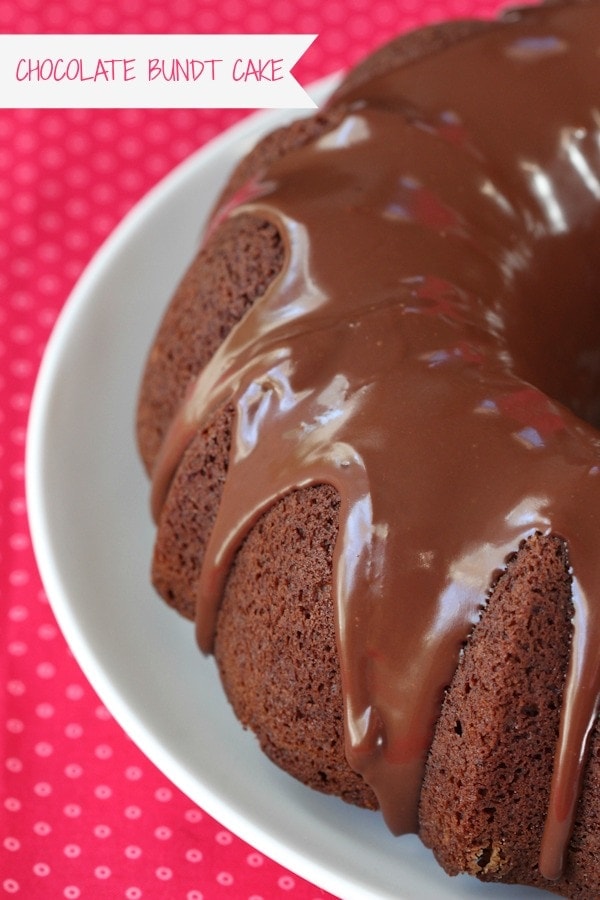 Hi, everyone! I'm Ashley from Spoonful of Flavor and I am very excited to be guest posting today on Lil' Luna. I often eat dessert before dinner and believe that almost anything can be made better with chocolate. I love indulging in a sweet treat every now and then, and I love making fun and easy dishes that are sure to impress. Today, I have the perfect dessert to share with you.
Who doesn't love chocolate? If you can believe this, I lived almost 20 years of my life disliking chocolate. Thankfully, my taste buds changed and now I would be completely happy living off of chocolate and strawberries. I am definitely making up for lost time because now I always have a stash of chocolate and frequently bake with my favorite ingredient.
This basic chocolate bundt cake with chocolate ganache glaze is an easy yet impressive chocolate dessert. The recipe comes together relatively easy to create a simple dish that the entire family will love. This cake is perfect because it offers a double dose of chocolate flavor without being too rich. So why not grab a fork and indulge a little with a slice of this chocolate bundt cake.
MY OTHER RECIPES
Chocolate Bundt Cake
Ingredients
1 cup (2 sticks) unsalted butter, plus more for pan
2¼ cups all-purpose flour
¾ cup unsweetened natural cocoa powder
1 teaspoon baking soda
1 teaspoon salt
½ cup milk
½ cup sour cream
1½ cups sugar
4 eggs
1 teaspoon vanilla extract
For the glaze:
3 ounces bittersweet chocolate, chopped
½ cup heavy cream
2 tablespoons unsalted butter
Instructions
To make the cake, preheat the oven to 325 degrees F. Butter a 12-cup or 14-cup Bundt pan. In a large bowl, combine the flour, cocoa powder, baking soda and salt. In a glass measuring cup, mix together milk and sour cream.
In an electric mixer fitted with the paddle attachment, beat butter and sugar on medium-high speed until light and fluffy, about 5 minutes. Add eggs, one at a time, beating well after each addition. Add vanilla and reduce speed to low. Add flour mixture in two batches, alternate with the milk mixture, beginning and ending with the flour mixture. Mix until just combined.
Pour the batter in the prepared pan and smooth top with an offset spatula. Bake until toothpick
inserted into the center comes out clean, about 50-55 minutes. Transfer pan to a wire rack to cool completely.
To make the glaze, place the chopped chocolate in a heatproof bowl; set aside. Heat the cream in a small saucepan over medium heat until it just begins to bowl. Remove from heat and pour over chocolate. Let stand one minute, then add butter and stir until smooth. Let stand, stirring occasionally until slightly thickened. Pour glaze over cake.
Need more dessert ideas? Make sure to stop by my blog for more fresh and flavorful dishes that are sure to impress!
Connect with Ashley:
Blog | Facebook | Twitter | Pinterest | Google + | Instagram
————————–
No-Bake Mini Cheesecakes with Raspberry Sauce
—————————————-
WOW, Ashley – this cakes looks fabulous!!! Can't wait to try it out myself. 🙂
Thanks for being here today, and for more great recipes from her be sure to check out her site Spoonful of Flavor.
For more great cake recipes be sure to check out: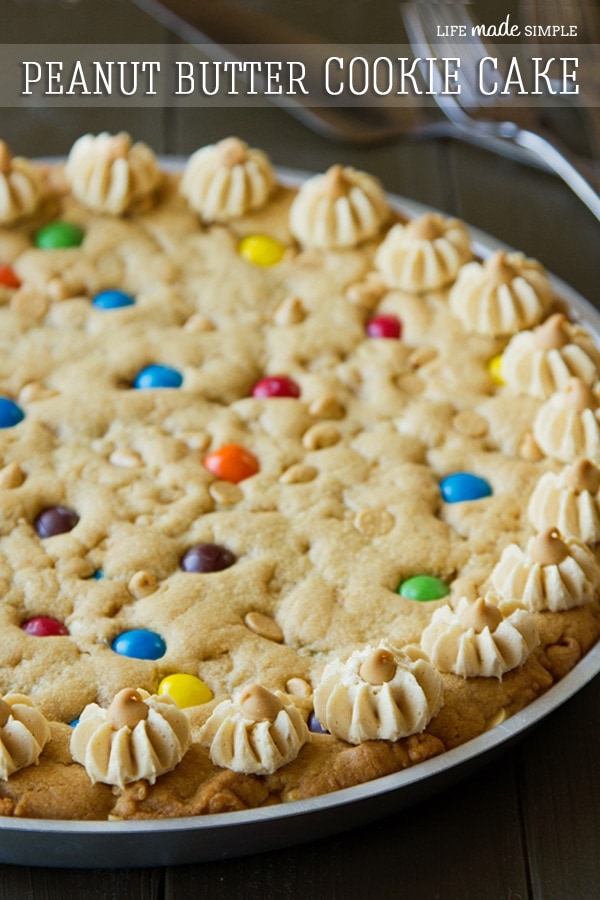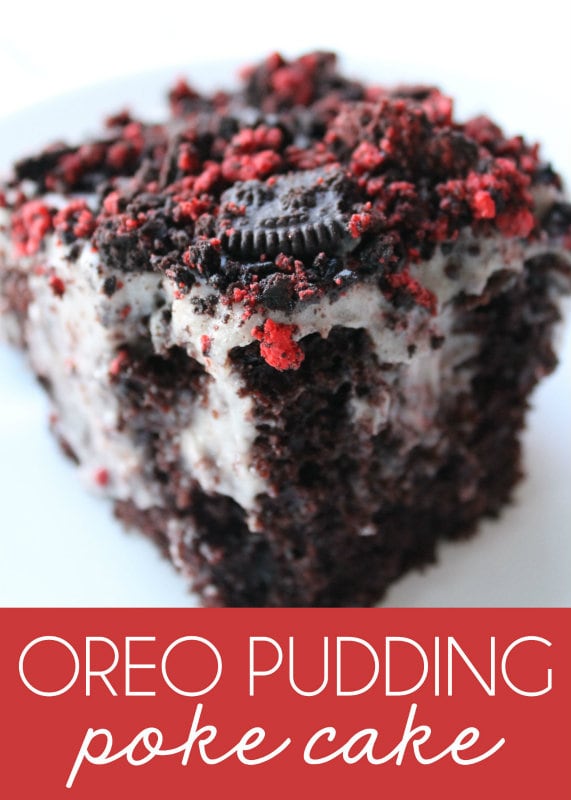 And get weekly emails with monthly freebies by signing up for the Lil' Luna newsletter. 🙂
For even more great ideas follow me on Facebook – Pinterest – Instagram – Twitter – Periscope.
ENJOY!