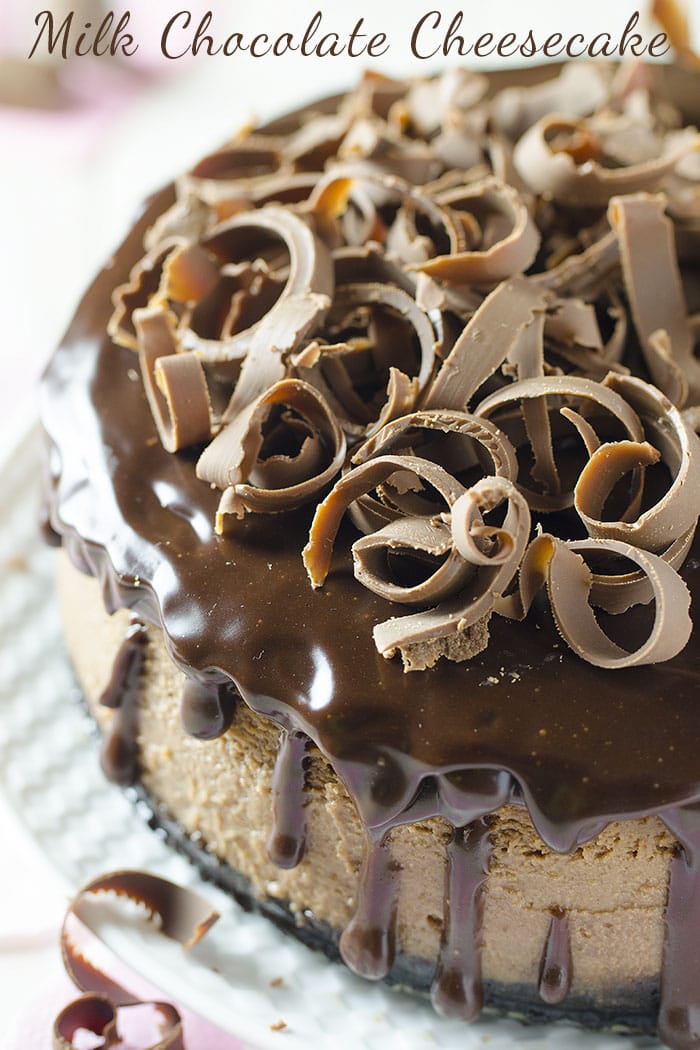 Chocolate, Oreo and cheesecake! Can you imagine a more decadent dessert from the one with these ingredients? If you are a true chocoholic like me, then you have nothing else left but to give yourself up to this fantastic Milk Chocolate Cheesecake with Oreo Crust.
A few days ago, scrolling through my little blog, I saw that I have an anniversary coming. One more recipe and that will be my 100. post. Yes, almost a 100 different treats, cheesecakes, cupcakes, brownies, muffins, but as much as I liked all of these treats, I am sure of one thing: None of them went so well and made for such good photos as my chocolate cakes. Really, which ever cake I started to prepare, it came out as a real treat and the images were always fantastic. So, it made them very popular on Pinterest and Facebook. Just take a look at the cakes like Oreo Cheesecake Chocolate Cake, Bailey's Irish Cream Cheesecake and it will be totally clear to you what I'm talking about.
Because of that, I decided that, for the post on my favorite Lil' Luna blog, I will present what I know I'm best at, Chocolate cake. Without too much experimenting, I decided to modify one of my favorite recipes just a tiny bit – Triple Chocolate Cheesecake and that's it.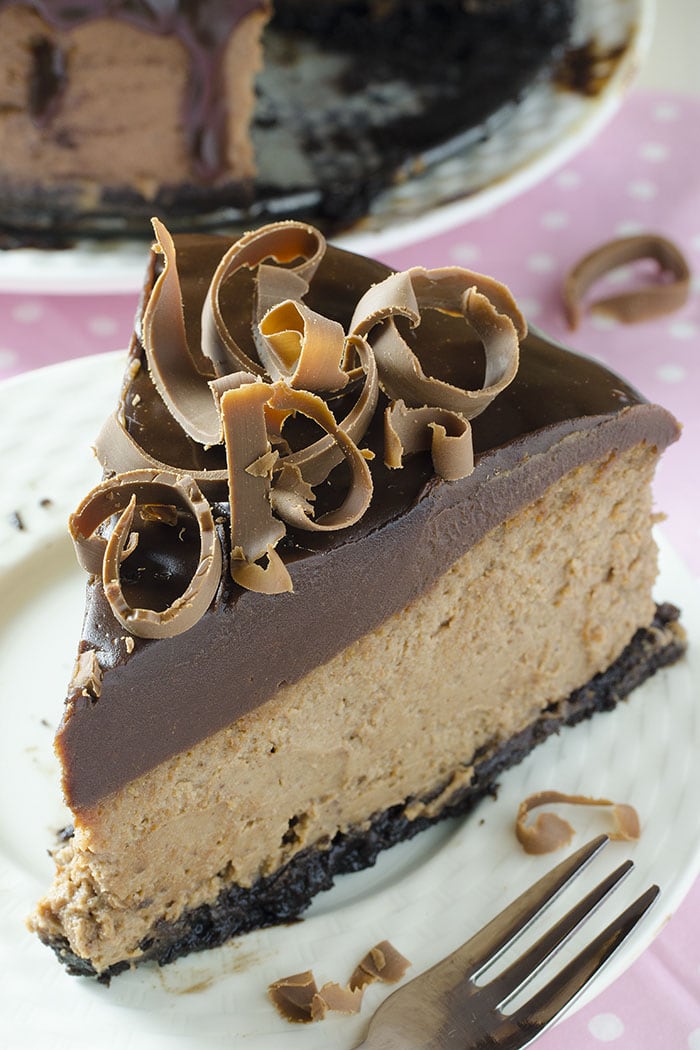 So, the thing waiting for you tonight is a three layer cheesecake. Of course, as is often the case with me, the base is the beautiful Oreo crust. In the middle will be the biggest and the most decadent milk chocolate cheesecakes, and over all that, for the end you have the thick layer of chocolate ganache. If all this sounds good, when you take the first bite, you will see that the truth is even better. Just take into consideration that the cake is really decadent, so don't let yourself go too far because two chocolate layers and Oreo crust mean a lot of calories!
All in all, a few photos that I made and the directions for this beautiful Milk Chocolate Cheesecake are here and it's up to you to decide if this is your new baking adventure. And something tells me that it will be for the majority of you. Enjoy!!!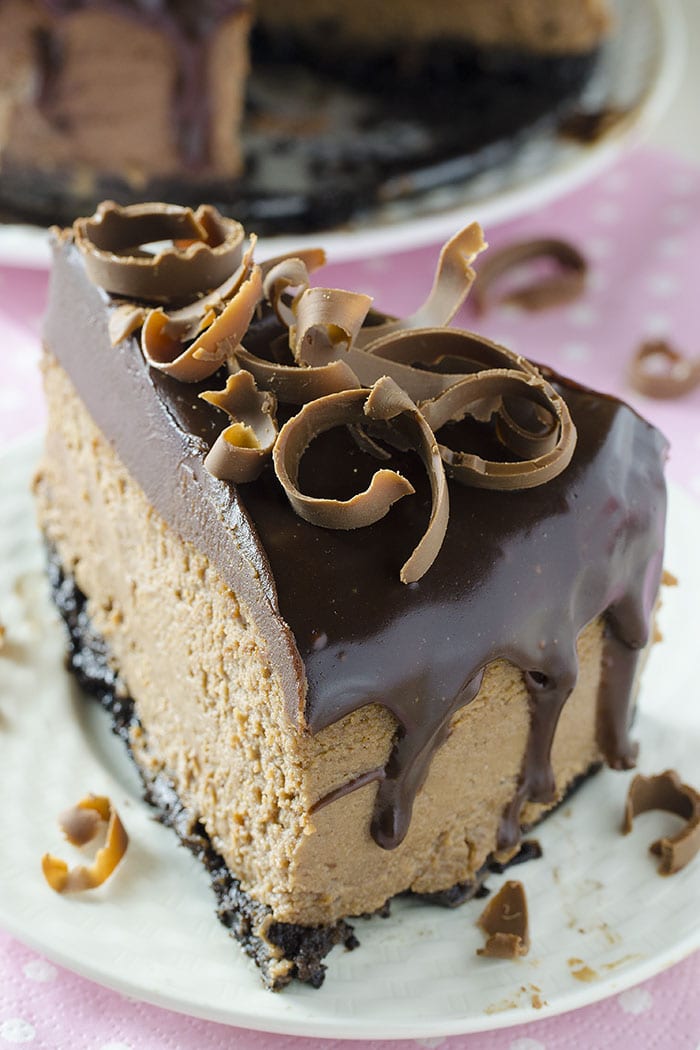 Milk Chocolate Cheesecake
Ingredients
For Oreo Crust:
24 Oreo cookies-finely crushed (use whole cookies with the filling)
¼ cup unsalted butter-melted
For Milk Chocolate Cheesecake Filling:
4 8 oz. cream cheese-room temperature
1⅓ cups powdered sugar
4 eggs- room temperature
10 ounces milk chocolate -chopped
For Chocolate Ganache:
¾ cup heavy cream
3 oz.milk chocolate -finely chopped
4 oz. semi-sweet baking chocolate-finely chopped
For Garnish:
3 oz. milk chocolate -optional
Instructions
Preheat oven to 350 degrees F, grease 9-inch springform pan, line the bottom with parchment and wrap pan with two layers of aluminum foil and bring the foil up the sides of the pan and make sure it is tight and secure so no water gets in during the baking process in water bath!!!! Set aside.
Combine finely crushed cookies with melted butter and stir well until it's all moistened. Press crumb mixture onto the bottom of the prepared pan and bake for 5 minutes. Remove from the oven and set on a wire rack to cool while making the filling.
Melt 10 ounces milk chocolate and set aside to cool.
Mix cream cheese and sugar until smooth. Add the eggs one at a time and mix on low speed.
Add melted chocolate and mix on low speed to combine.
Pour batter onto the crust, then place springform pan in a roasting pan. Fill roasting pan about a quarter of the way with hot water and bake at 350 degrees about 1 hour to 1 hour 10 minutes, until the tops look dry and toothpick inserted in the center comes out clean.
Remove springform pan from the water bath and set on a cooling rack to cool, then remove aluminum foil and refrigerate (at least 8 hour or overnight). When it's completely cooled run a thin knife around the edge and remove springform pan sides.
Over double boiler melt chopped chocolate (3 oz. milk chocolate and 4 oz semi-sweet baking chocolate) until completely smooth and has no lumps, then stir in heavy cream. Stir well until ganache is smooth and evenly combined (it should be thick and creamy) Pour onto cheesecake and smooth the top. Let the ganache set before garnish.
With a potato peeler shave milk chocolate bar along the length of the bar and sprinkle over the cake.
This cheesecake can be prepared up to 2-3 days in advance just store covered in the refrigerator.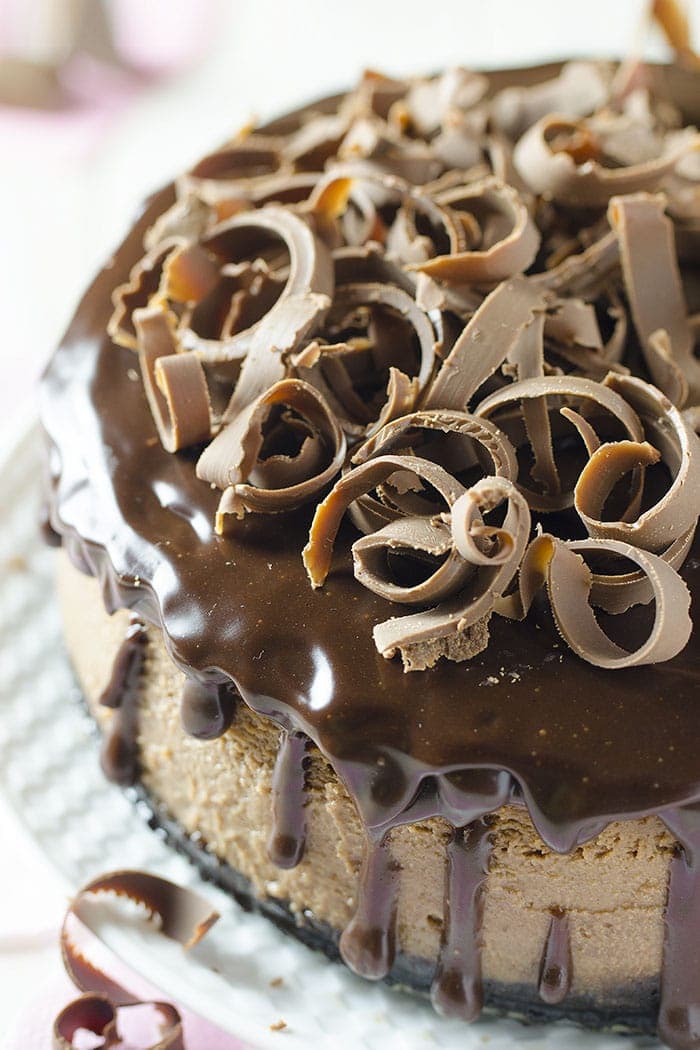 Check more Vera's delicious chocolate cakes: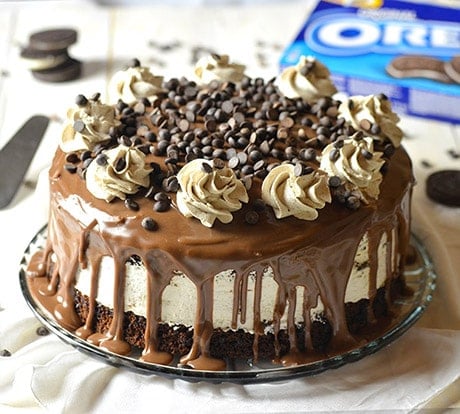 Oreo Cheesecake Chocolate Cake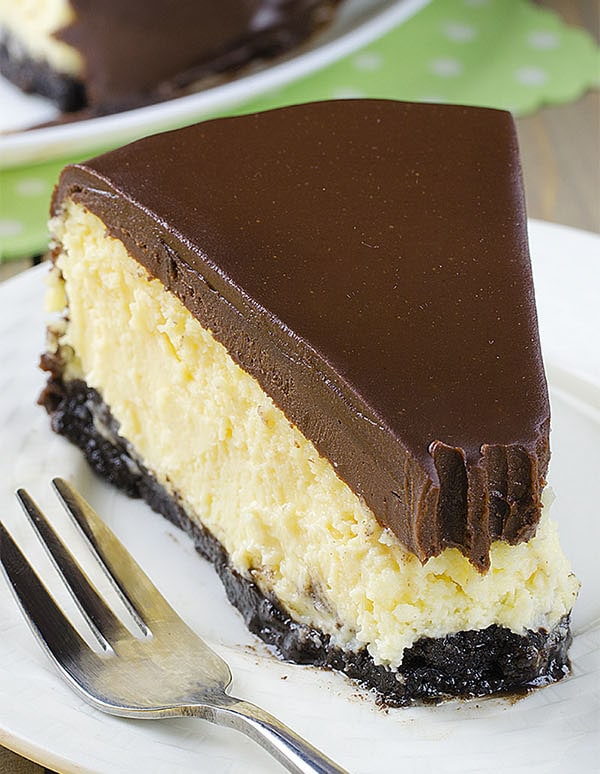 Bailey's Irish Cream Cheesecake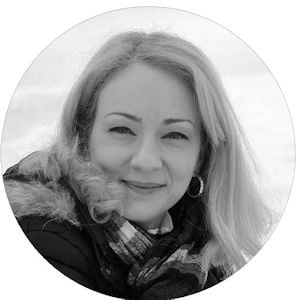 ______________________________
Check Out My Other Recipes
Oh my gosh, Vera! This looks AMAZING!!
Thank you so much for sharing!
If you'd like to see more delicious recipes from Vera, head over to OMG Chocolate Desserts.
For more chocolate cake recipes, check out these posts: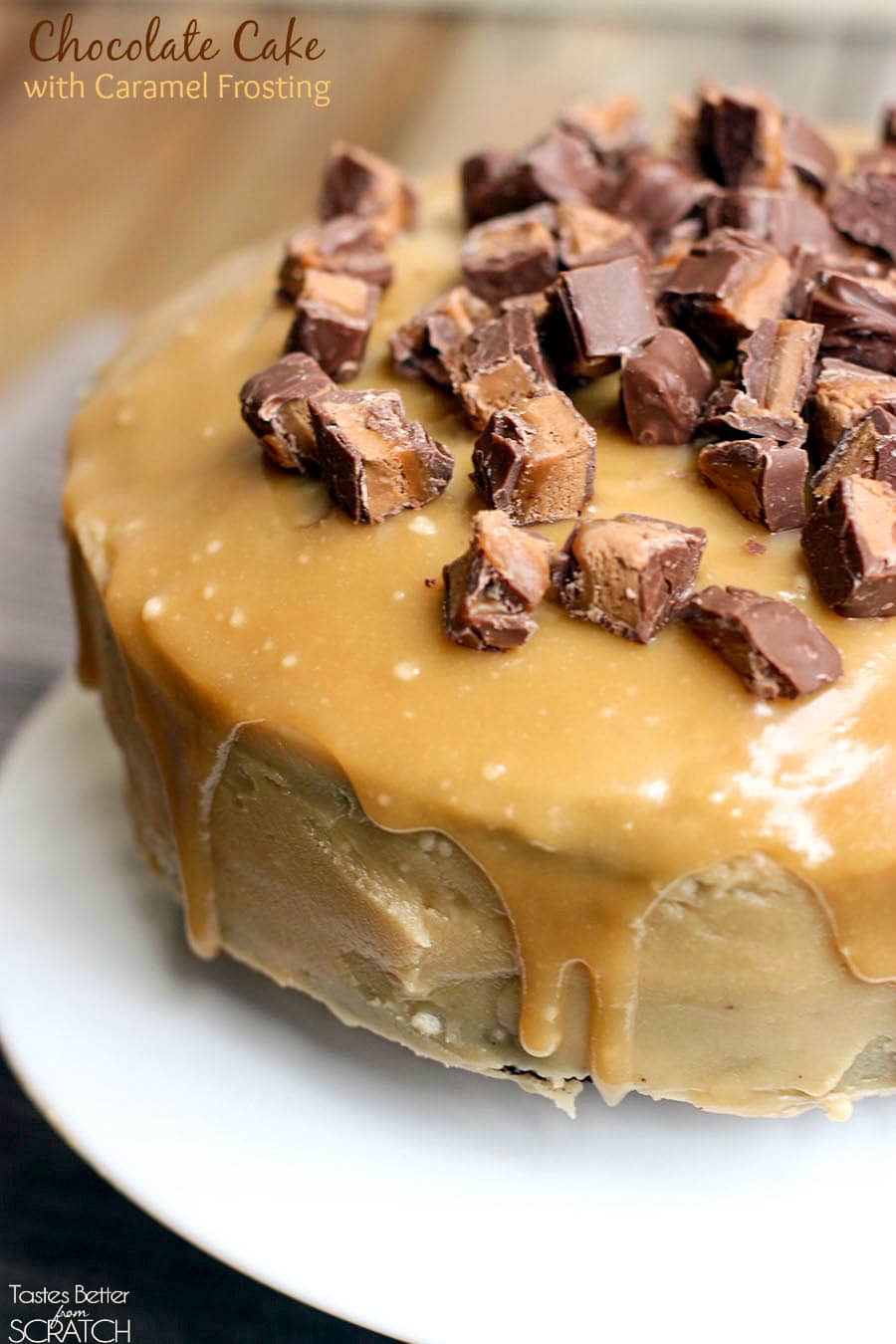 Chocolate Cake with Caramel Frosting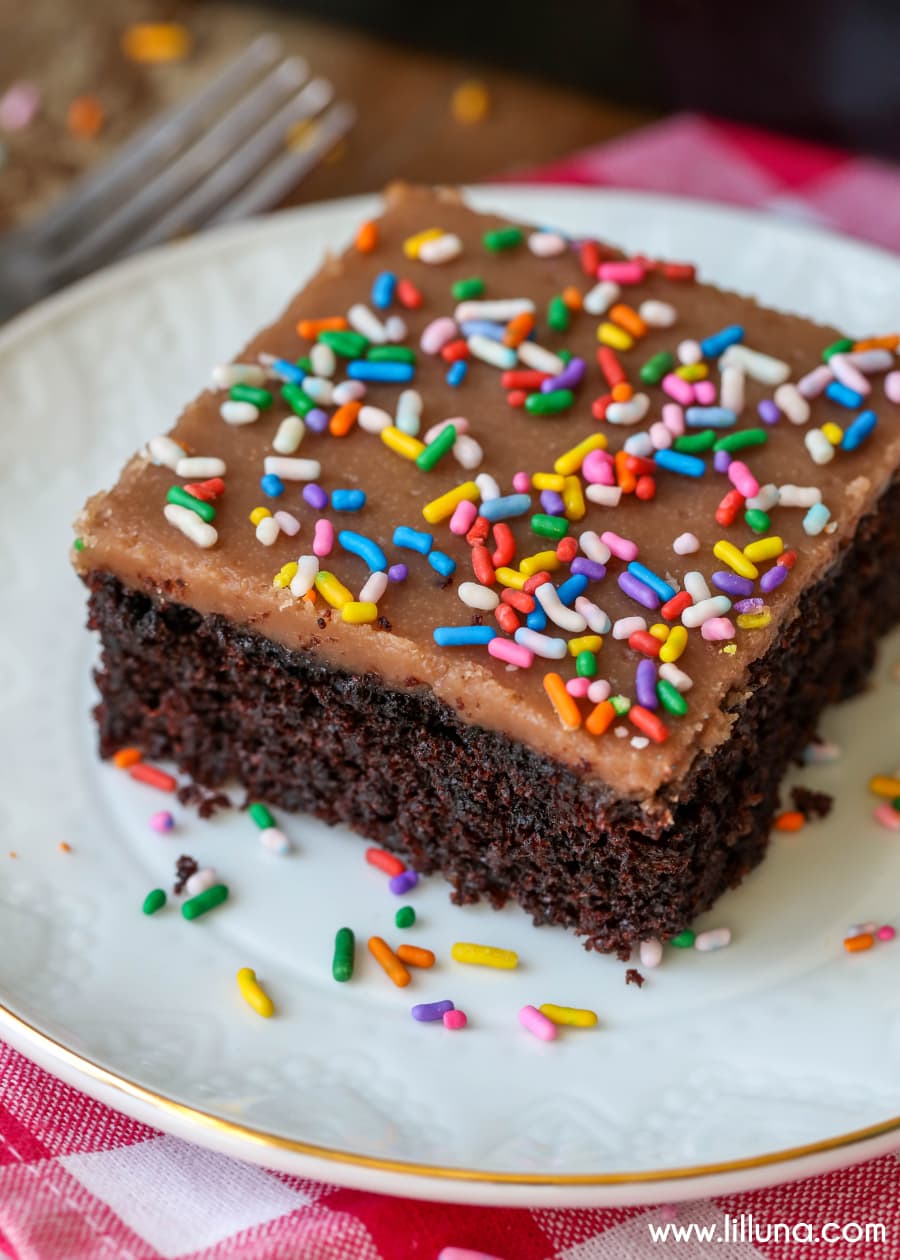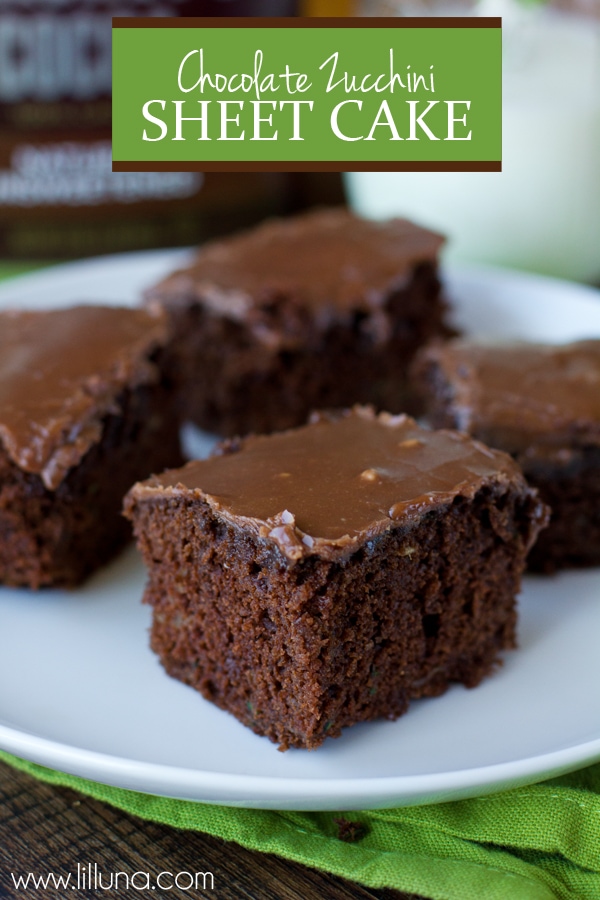 For all dessert recipes, go HERE.
For all recipes, go HERE.
And get weekly emails with monthly freebies by signing up for the Lil' Luna newsletter. 🙂
For even more great ideas follow me on Facebook – Pinterest – Instagram – Twitter – Periscope – Snapchat.
Don't miss a thing – Sign up for the Lil' Luna Newsletter today!
ENJOY!!
Need more recipes and creative ideas? Sign up and get a FREE copy of my latest ebook!