This homemade version of easy monkey bread is sweet and sticky and filled with ooey-gooey cinnamon goodness!
Easy Monkey bread is a favorite holiday morning treat in many homes! It pairs perfectly with Slow Cooker Hashbrown Casserole, Asparagus Quiche, or Breakfast Egg Cups for a delicious breakfast.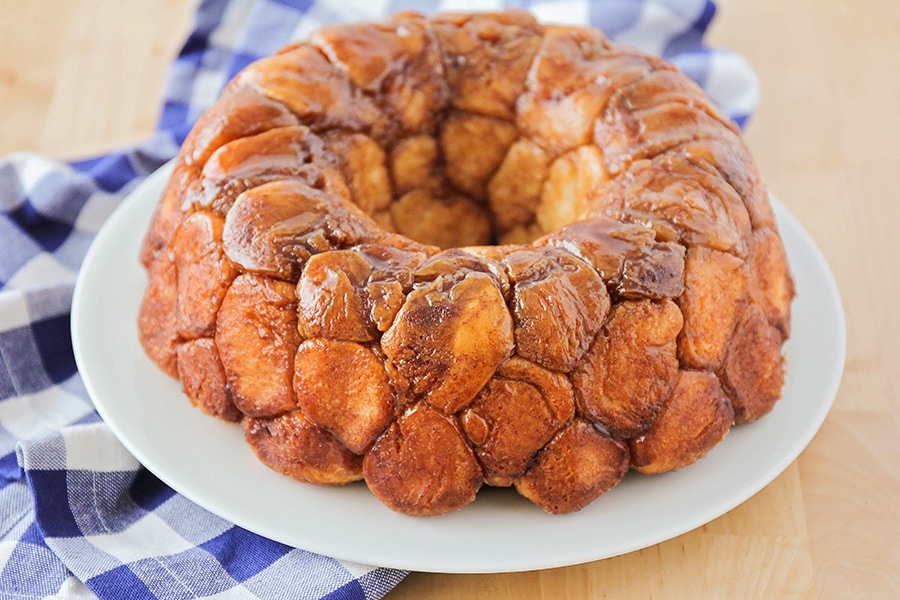 Homemade Monkey Bread
I have such a fun and delicious recipe to share with you today! This cinnamon monkey bread is so addicting and delicious, and it's easy to make, too. It's sweet and sticky, ooey-gooey cinnamon goodness!
If you haven't tried monkey bread before, it's made with balls of bread dough that are dipped in a cinnamon sugar mixture (with lots of butter, of course!) and baked into a delicious and gooey caramelized treat. I absolutely loved it as a child, but somehow I have never made it as an adult.
It always seemed too difficult and like too much of a mess. I realized recently that my kids have never even tried it! We needed to remedy that situation immediately, so I adapted my favorite quick and easy roll recipe, and had fresh cinnamon monkey bread on the table in a little over an hour. My kids loved it, and it was fun to watch them pulling apart each sticky and gooey piece and savoring every bite.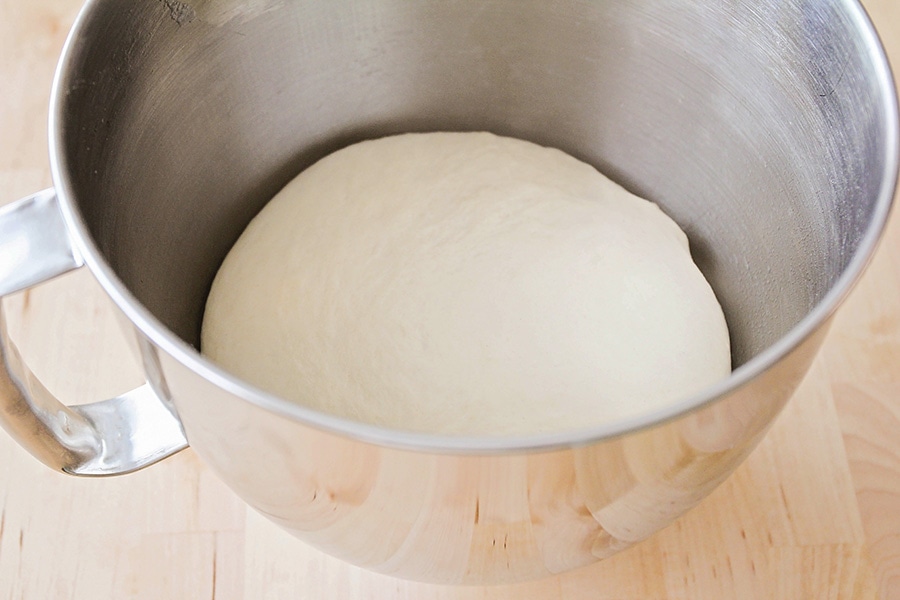 How to Make Monkey Bread
MIX. The dough is simple and quick to mix up. I like to use a stand mixer, but you could easily mix it by hand or use a hand mixer with a dough hook instead. Once the dough is mixed, let it rise for about 30 minutes in a warm place.
DIVIDE. After the dough has risen, pat it out into a square, and cut it into 64 pieces. I found it easiest to use a pizza cutter and cut it into fourths, then cut each fourth into sixteen pieces.
SHAPE. Next, you'll roll all of the little pieces of dough into a ball shape (they don't have to be perfect!). Dip each ball of dough into butter, then roll them in cinnamon sugar and place them in a well-buttered Bundt pan.
RISE. Once all the pieces of dough have been dipped, cover and let rise for 30 minutes. When the dough pieces have puffed up and expanded, they're ready to bake!
BAKE. Bake the monkey bread until it's deep brown on top, then remove it from the oven and let it cool for 5 minutes. Place a plate over the top of the Bundt pan, then flip it upside down so that the monkey bread will slide out. It's important not to leave it in the pan longer than that, because the caramelized sugar will start to harden and the bread will get stuck in the pan.
This cinnamon monkey bread is best when it's warm out of the oven. We had fun pulling it apart piece by piece and enjoying all the sticky goodness! The cinnamon sugar and butter combine into a caramel-like coating, and the bread is so soft and tender. My girls couldn't get enough of it!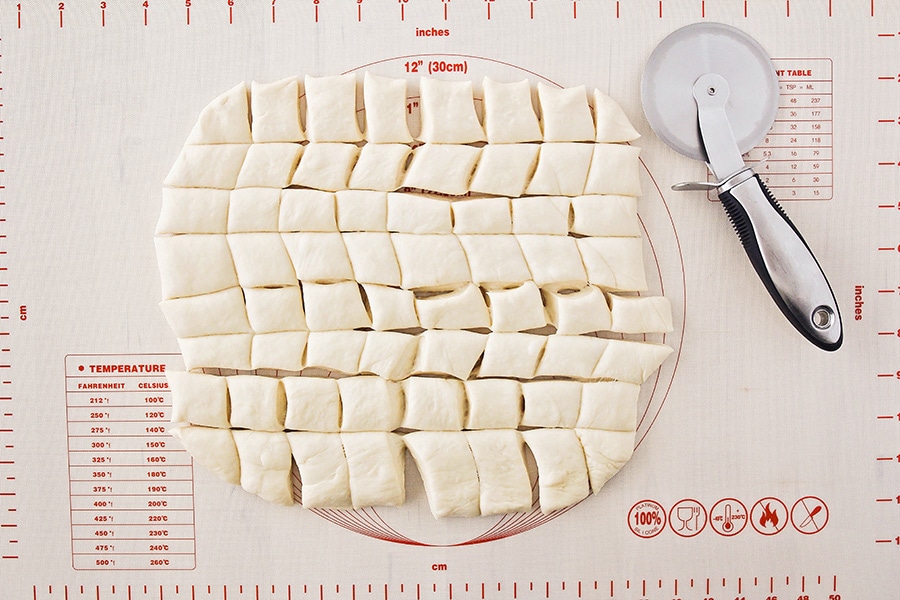 Recipe Tips
Your whole family is sure to love this delicious treat. Here are some tips you might want to try when making it:
For a super quick and easy bread substitute use 2 cans of 16.3 oz. refrigerated biscuits for the dough in this recipe. Cut each biscuit into quarters.
Spray your Bundt pan well with a butter flavored cooking spray instead of greasing it with butter to save a little time.
If you only have RapidRise or instant yeast on hand you can substitute it in this recipe. In this case you would use ¾  tbsp of yeast and add it to the flour before mixing everything together.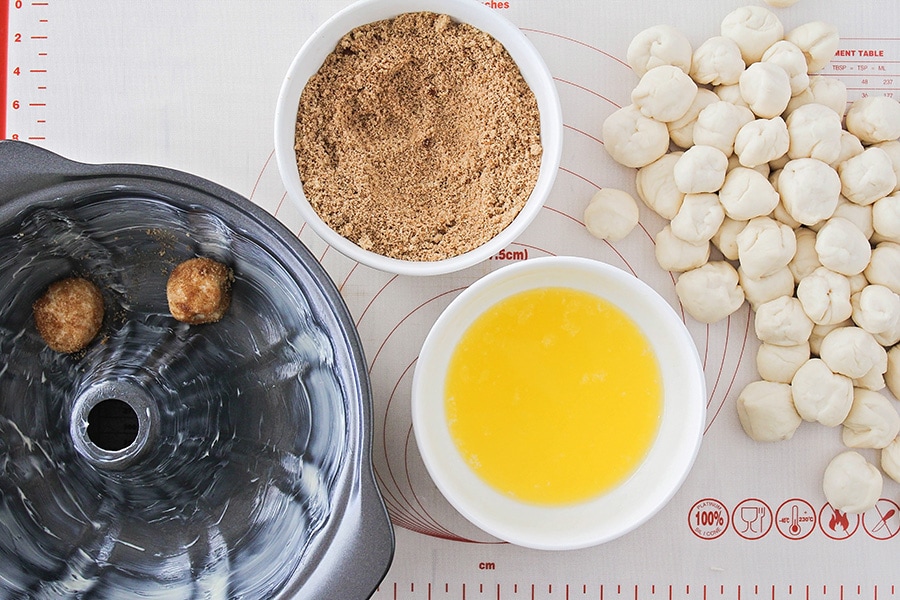 Variations
Add some chopped nuts such as walnuts or pecans.
Mix in fruit, golden raisins or even cooked apples cut into small pieces would be delicious.
To make a more festive holiday treat add some pumpkin spices like ginger and nutmeg to the cinnamon sugar mixture before you dip the pieces of bread.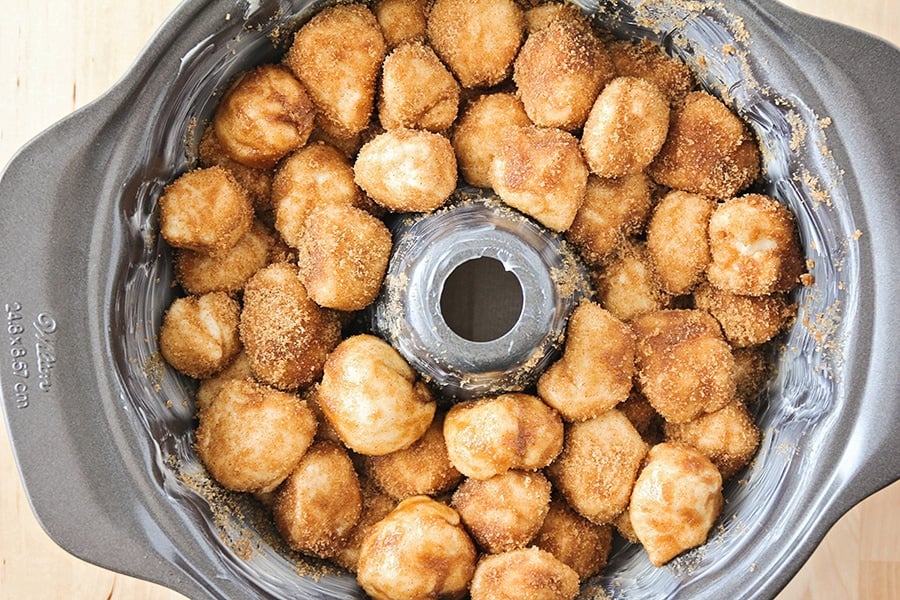 Make Ahead Monkey Bread
This monkey bread is such a treat any time of year but especially fun for a holiday breakfast and good news it's easy to get ready the night before! Here is what you will want to do:
Arrange the pieces of dough in the pan, tightly cover it with foil and store it in your fridge overnight (or even just a few hours ahead). Remove the foil when you are ready to pop it in the oven.
If you are adding nuts or fruit to your bread be sure not to add them ahead of time. You will end up with a better result if you wait until right before you are ready to bake the bread to sprinkle them across the top.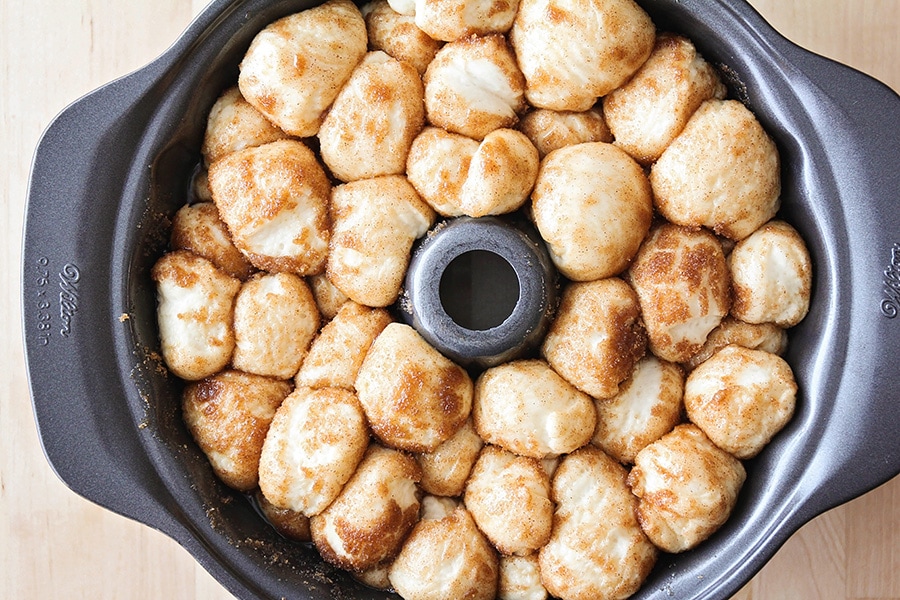 Storing Tips
STORE leftover bread on the counter for 24 hours, or in the fridge for a few days.
To FREEZE, wrap the cooled bread tightly in plastic wrap and then in tin foil. If you are storing smaller pieces they can be kept in airtight containers or Ziploc freezer bags and kept frozen for up to 3 months. When you are ready to eat the bread simply thaw it in the fridge or on the counter. Once it is thawed, place it on a parchment lined baking sheet and heat at 250 degrees for about 5-10 minutes until it is warmed.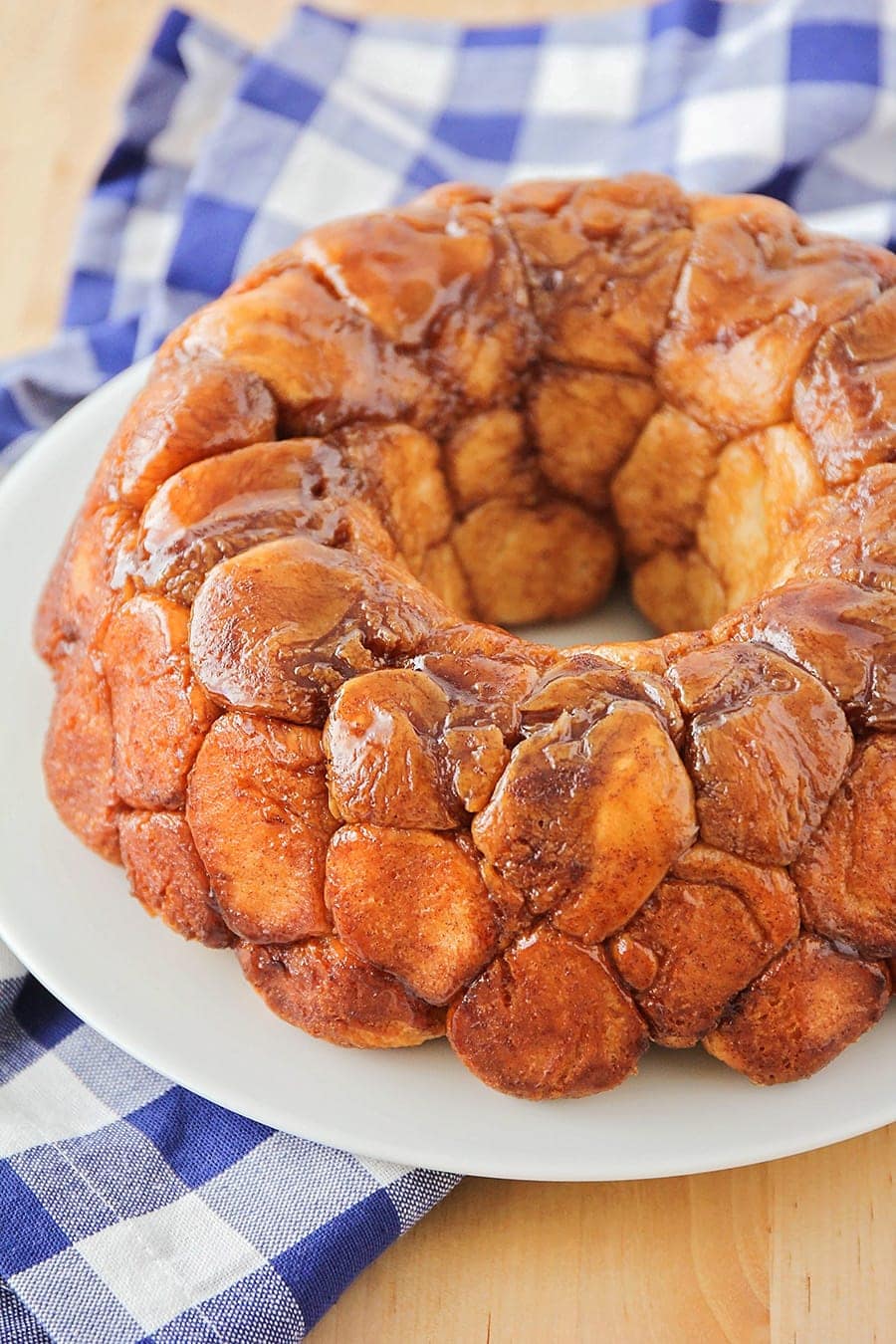 For more cinnamon bread recipes, check out:
Monkey Bread Recipe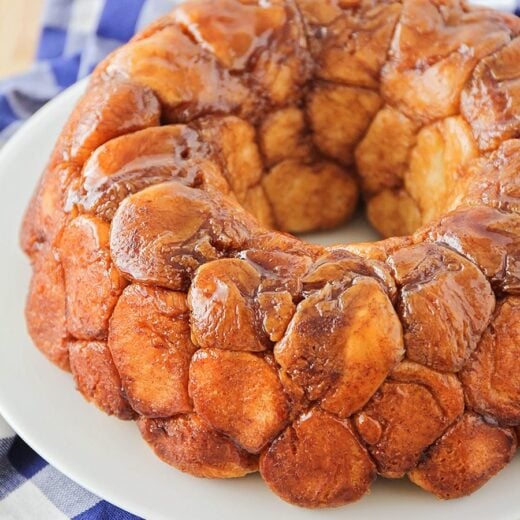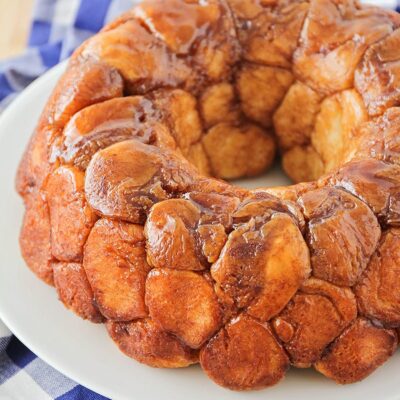 This homemade version of easy monkey bread is sweet and sticky and filled with ooey-gooey cinnamon goodness!
Ingredients
For the Dough:
4

tbsp

butter, softened

divided

1 1/2

cups

warm water

1

tbsp

yeast

2

tbsp

sugar

1

tbsp

salt

4

cups

all-purpose flour

more or less as needed
For the cinnamon topping:
Instructions
Butter a bundt pan with 2 tablespoons of butter, being careful to coat every surface, then set aside.

In a large bowl or the bowl of a stand mixer, dissolve the yeast and sugar in the warm water and let stand for five minutes, or until foamy. Add the remaining two tablespoons of butter, the salt, and 3 cups of flour, and mix until combined.

Add additional flour, ¼ cup at a time, until the dough pulls away from the sides of the bowl and is only slightly sticky to the touch (be careful not to add too much flour!). Knead 3-5 minutes, until smooth. Cover and let rise 30 minutes.

Preheat the oven to 350. In a small bowl, whisk together the brown sugar and cinnamon, and set aside. Gently punch the dough down and pat into a large square. Cut into 64 equal pieces using a pizza cutter. Roll each piece of dough into a ball and dip in the melted butter, then roll in the cinnamon sugar mixture and place in the prepared bundt pan.

Repeat with remaining dough, then cover and let rise for 30 minutes. Bake 30-35 minutes, or until the top is deep brown. Let cool five minutes, then invert onto a platter. Serve warm.
Thank you Alicia from The Baker Upstairs