Whether it's for Valentine's Day or Halloween, cakes are always a good idea. These festive Holiday Cakes can be decorated, and flavored to fit any special occasion!
More Collections: Brownie Recipes, Easy Cake Recipes, Cakes With Fruit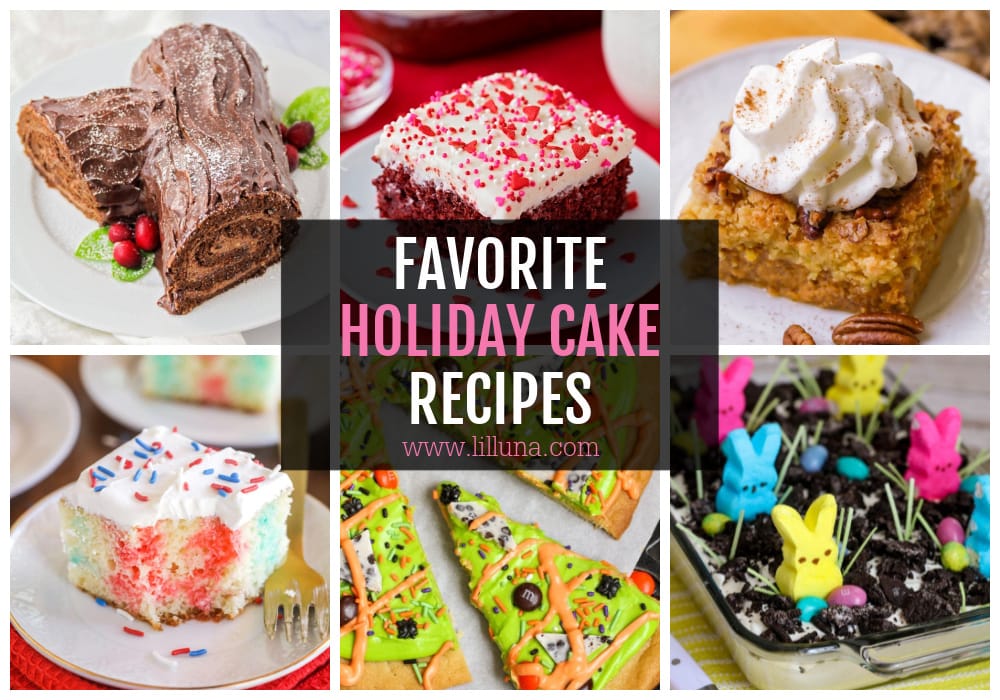 Our best holiday cakes
Holiday cakes offer a delicious base to express your festive flair on a decadent and delicious canvas. Top them with sprinkles, cookies, or frosting. No matter what you do, these tasty treats are sure to wow!!
Keep in mind that a lot of these recipes are versatile, and can be altered for different holidays – with sprinkles and food coloring.
I separated our Holiday Cakes by holiday, including: Christmas, Thanksgiving, Halloween, Patriotic, Easter, and Valentines!
Here is a collection of our best Holiday Cake recipes, all worthy of your parties and celebrations!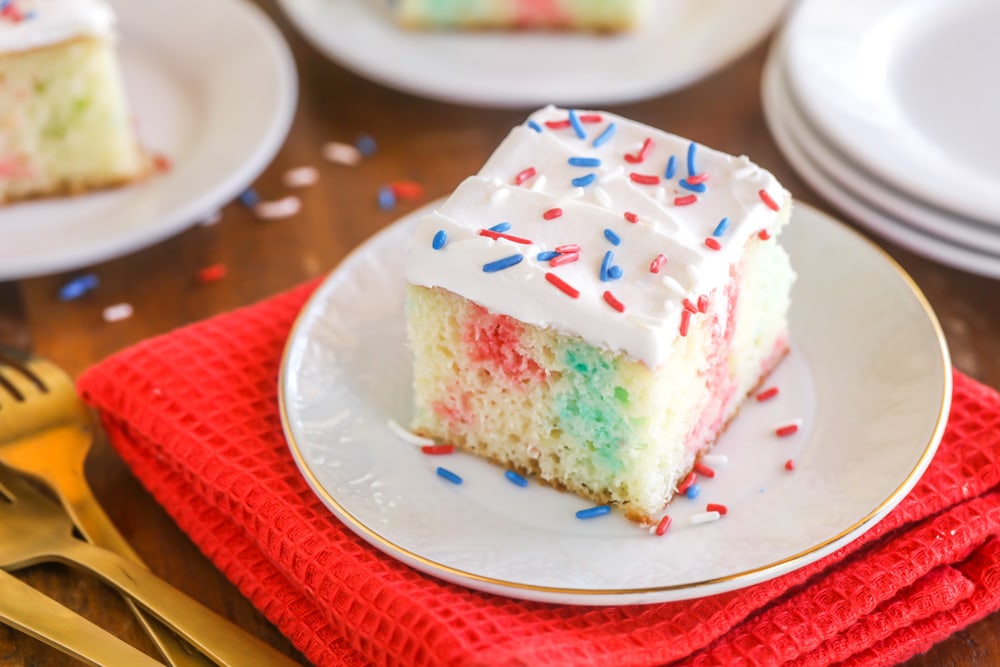 Cake Tips
There are many different types of cakes out there, but generally the following tips apply to them all:
Room temperature ingredients. This is most commonly stated next to butter, but it also applies to eggs and dairy, like sour cream and milk.
Measure the flour correctly. Don't scoop the flour into the measuring cup, instead use a spoon to fill, and level it off.
Don't overmix. This can lead to a tough cake.
Don't open the oven door. Temperature changes can cause the cake to sink. The only time I would suggest opening the door is when you are nearing the end of the suggested bake time.
Cool in the pan. Unless otherwise noted, allow the cake to cool in the pan before removing it.
Variations: Many cakes can easily be served for different holidays without changing them at all. Sometimes it's a matter of adjusting the frosting color, or adding holiday sprinkles that help make a cake more festive for a certain occasion.
Cutting the Cake
When serving cake to guests at a holiday party, the most common serving size is 1.5 inches x 2 inches.
Some people won't eat dessert, while others like having 2 servings. I usually provide enough cake for each guest to have 1 ½ servings so there's enough for everyone to have their fill, without having a lot of leftovers.
Parchment paper. Lining the cake pans with parchment paper can help keep the cake from sticking to the pan, making it easier to slice and serve.
Mark your cuts. To make even cuts, use bakers twine or unflavored dental floss to make cutting lines on top of the cake before you cut.
The right knife. Most cakes can be cut with a smooth edge slicing knife. However, more delicate cakes, like angel food cake or pound cake, need a slicing knife with a serrated edge. Wipe the blade clean after each cut.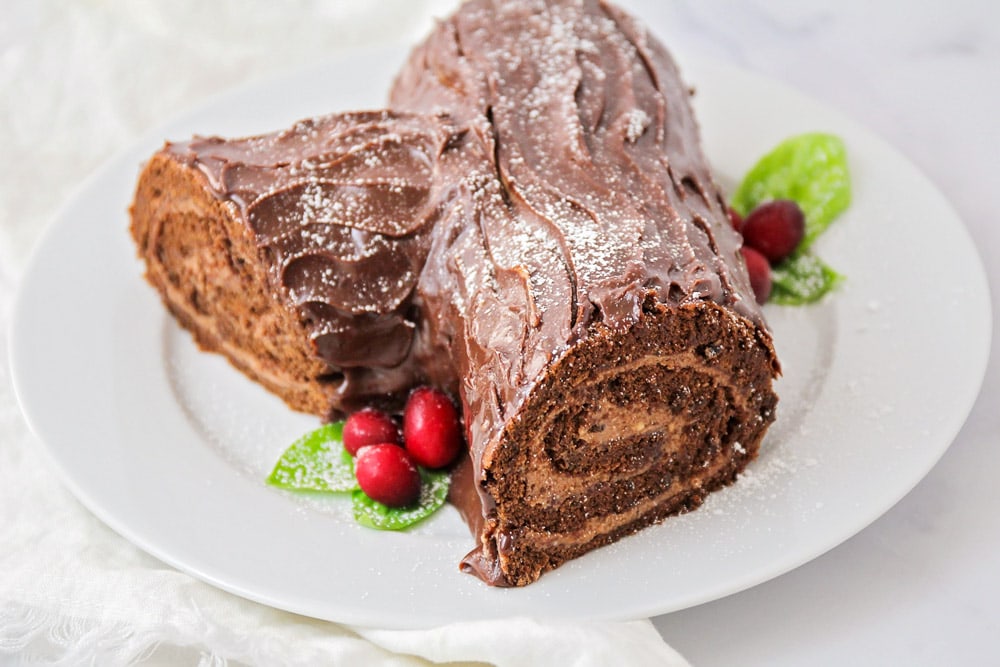 Transporting your holiday cake
Often, transporting the cake can be as tricky as making it, but using the right tools and tips will make it so much easier.
Cake boards. Cardboard cake boards come in many different sizes and shapes. Place the cake on the board before decorating it, and easily use it to move the cake from one place to another.
Using softer cake fillings. Layered cakes with soft fillings often shift and slide during transportation. To help avoid this, add buttercream around the perimeter of the cake, and then fill it in with the softer filling. The butter cream will keep the layers in place, and you still get to have the softer filling.
Decorations. Save the more fragile decorations and fruit toppings to add when you arrive at the destination.
Cake carrier. If you transport cakes often, you can invest in a cake carrier. If not, then you can buy inexpensive cardboard cake boxes. Place the cake in the center of the cake box, then assemble the box around the cake.
In the car. Keep it from sliding around in the car. You can use a non-skid mat like a yoga mat. Another idea is to place the cake box in a laundry basket and nestle a towel around it. Place the basket in an area of your car where it won't slide around.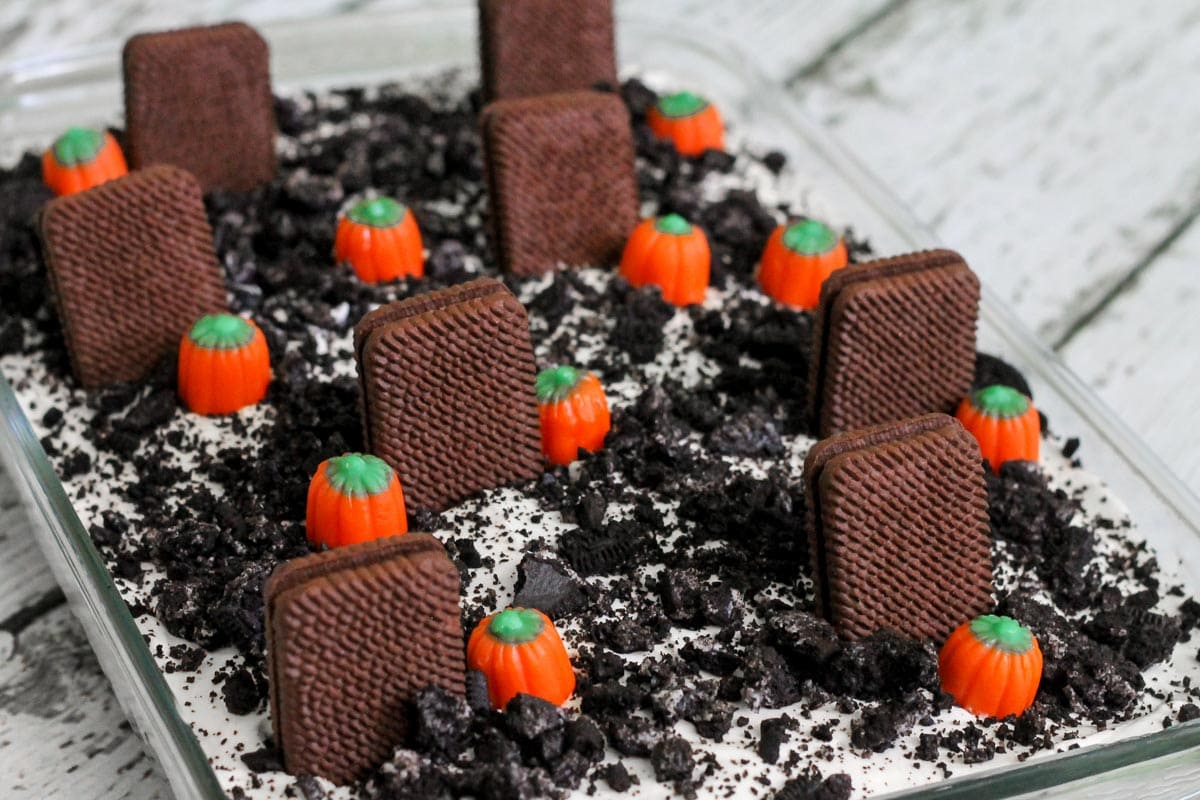 Storing info
STORE unfrosted cake. Keep in an airtight container and store at room temperature for about 5 days. For longer storage, wrap the cake with plastic, and again with foil.
STORE frosted cakes. Place in a cake keeper at room temperature for 5 days. If you don't have one, simply place a large bowl over the cake. This will help keep airflow low and dust off the cake. Covering the cake will also ensure nothing accidentally smears the frosting.
Cakes with fresh fruit on top, or a fruity filled middle, should always be stored in the refrigerator. It may be prudent to remove the fruit topping before storing.
Leftover cake. The open, cut areas need to be covered to keep it from going stale. Simply spread more frosting over the exposed cake, or press plastic wrap over it. Store in a cake keeper at room temperature for 3-4 days.
---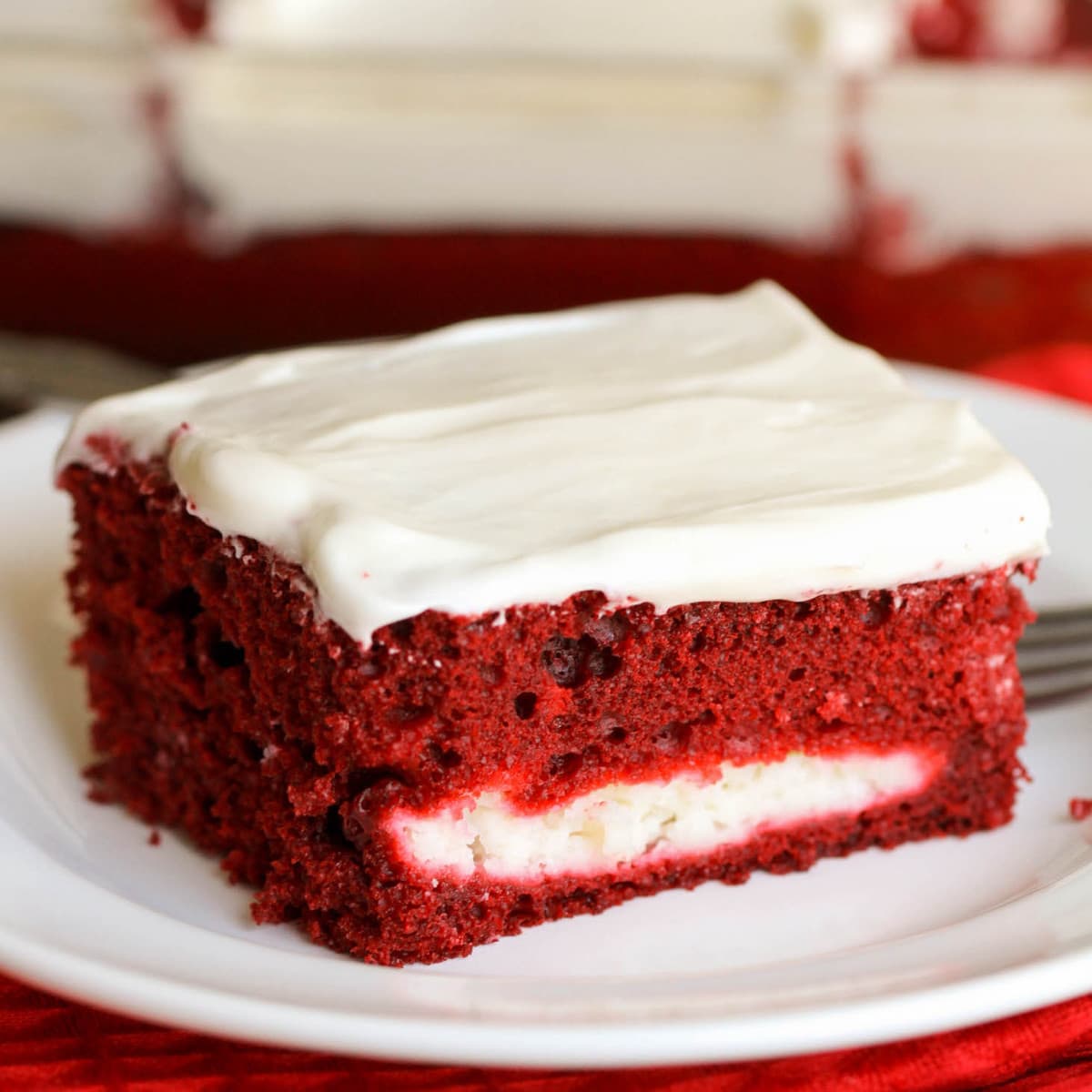 Christmas
The colors of Christmas include red, green, yellow, and white. You can often find peppermint flavors, as well as cranberries and mistletoe leaves featured on Christmas cake recipes.
Snowmen, Santa, stars, trees, ornaments, candy canes, and gingerbread men are some of the classic shapes used on Christmas Cakes.
Red Velvet Cheesecake Cake – Red Velvet Cheesecake Cake is filled with a delicious cream cheese layer in the center and topped with a homemade cream cheese frosting making it a delicious dessert to enjoy all year long.
Flourless Chocolate Cake – The BEST Flourless Chocolate Cake recipe. This simple, smooth and fudgy cake is sure to get rave reviews and is a great cake to add to your favorite go-to desserts.
Pound Cake – This deliciously easy pound cake is simply irresistible. It is moist, buttery, and will melt in your mouth!
Chiffon Cake – Chiffon cake is moist and airy-like sponge cake with delicate flavor. our version is light and is topped with a citrusy frosting with berries.
Yule Log Cake – Yule log is a traditional holiday dessert made from a chocolate cake rolled with a chocolate filling and covered in a chocolatey ganache. It's as beautiful as it is tasty!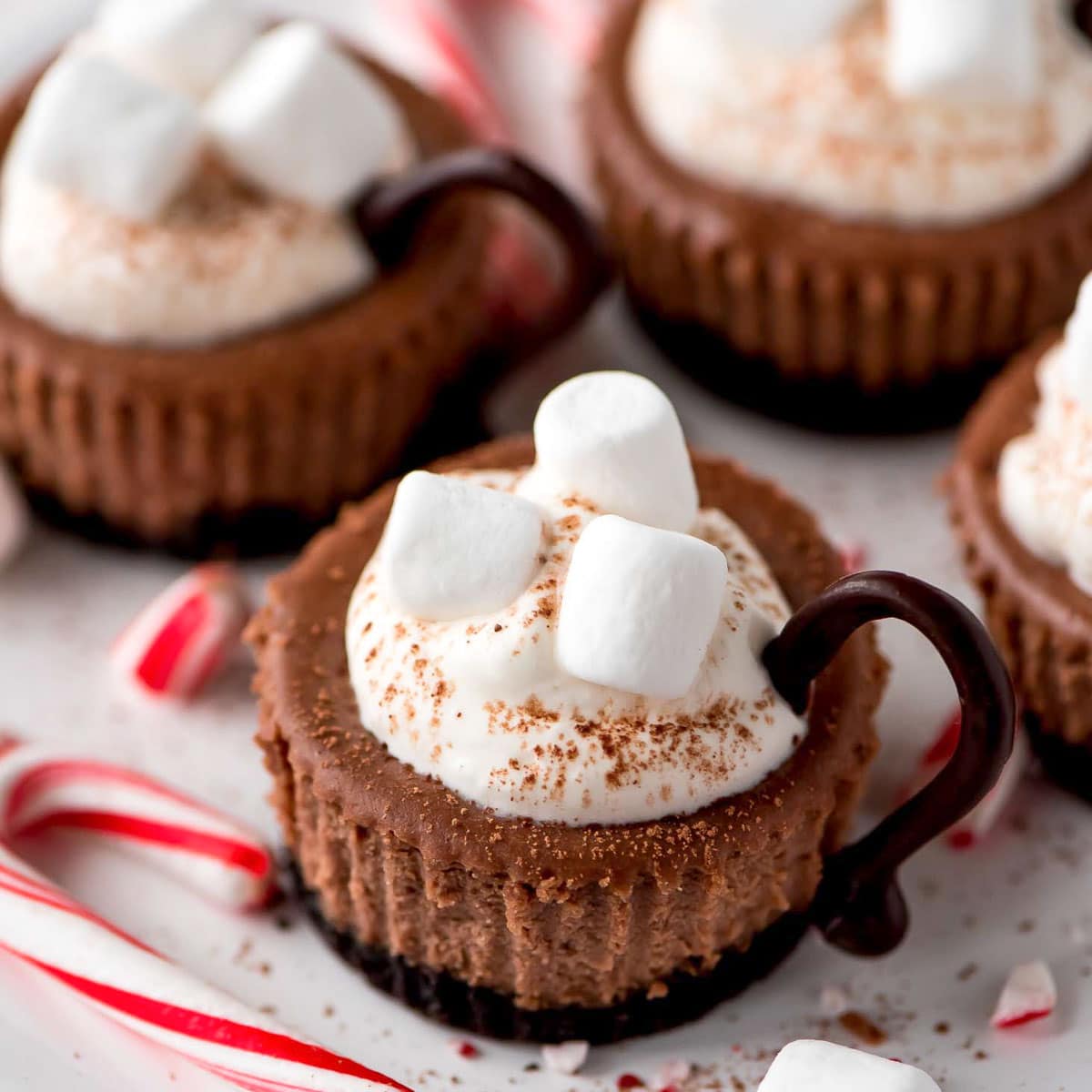 Hot Cocoa Cheesecake Minis – These Hot Cocoa Cheesecake Minis are the cutest and most delicious way to enjoy the winter season and spread Christmas cheer.
Gingerbread Cupcakes – These easy gingerbread cupcakes are made with cake mix and topped with fluffy, cinnamon cream cheese frosting. The perfect cupcake for Christmas!
Christmas Trifle – This layered Christmas trifle is made with chocolate cake pieces, Oreos, peppermint pudding and Peppermint Andes. It's perfect for your holiday get together!
Chocolate Bundt Cake – This layered Christmas trifle is made with chocolate cake pieces, Oreos, peppermint pudding and Peppermint Andes. It's perfect for your holiday get together!
Angel Food Cake – This tender, light as air angel food cake is a must-try! With the perfect amount of sweetness, it's perfect to enjoy all year long.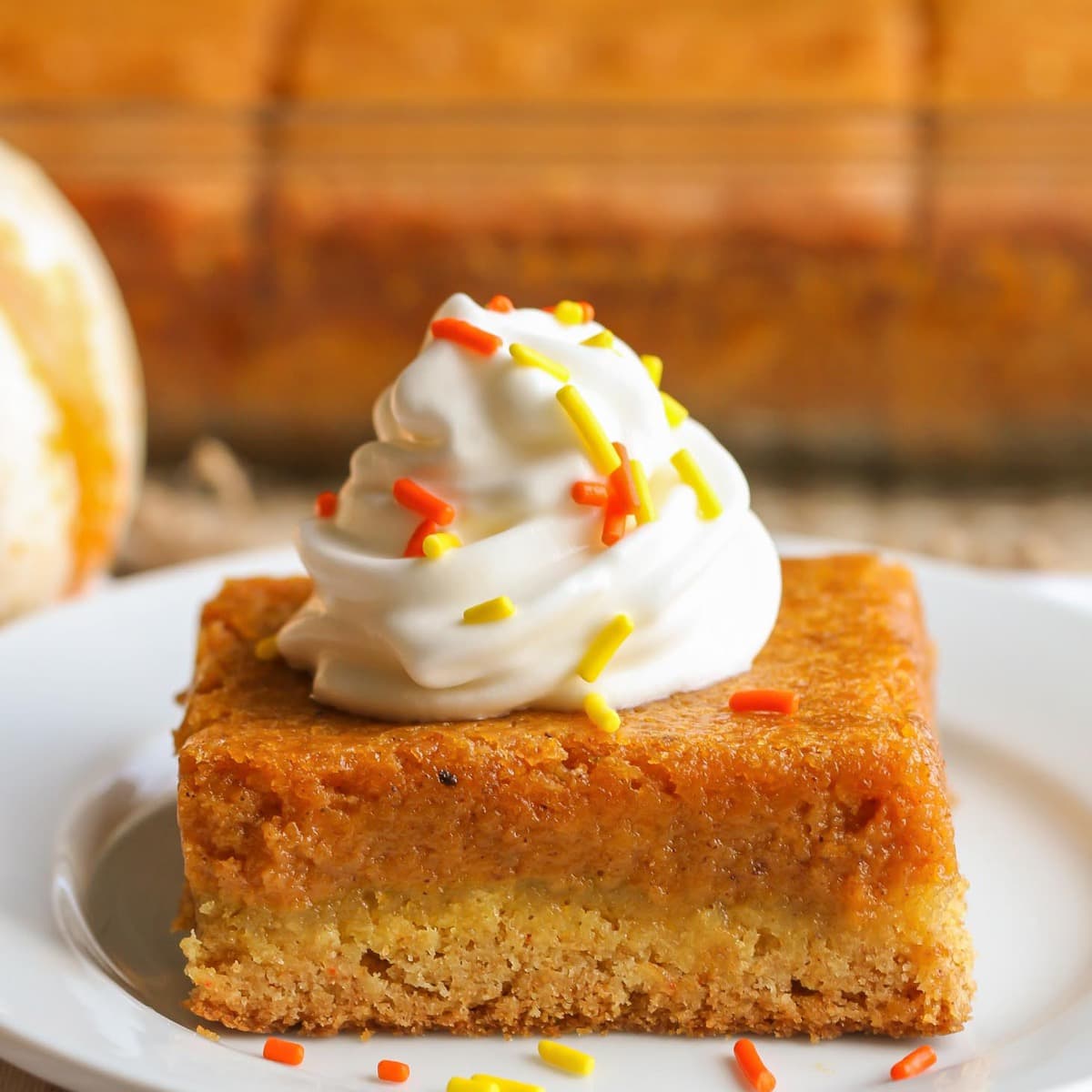 thanksgiving
Colors are often brown, orange, red, yellow. Pumpkins, turkeys, leaves, and cornucopias are just some of the shapes associated with Thanksgiving.
Pumpkin flavors and warm spices are often found in autumn baking.
Pumpkin Gooey Butter Cake – This two layer Pumpkin Gooey Butter Cake is moist, DELICIOUS, and perfect for any fall festivity! The dessert consists of a buttery cake-like bottom layer, plus a creamy layer of pumpkin puree, cream cheese, cinnamon, nutmeg, and powdered sugar.
Magic Pumpkin Cake – 3 layer cake made up of creamy pumpkin puree layer, a layer of yellow cake, and lastly a white chocolate pumpkin spice frosting topped with white chocolate shavings!!
Pumpkin Dump Cake – Simple and delicious Pumpkin Dump Cake preps in minutes. With all of these earthy flavors, it's perfect all fall long!
Pumpkin Crunch Cake – Pumpkin crunch cake is a must-make during the fall season. It entails all of the smooth pumpkin flavors, topped with crunchy pecans and a dollop of whipped cream.
Pumpkin Cake With Cream Cheese Frosting – This moist pumpkin cake with cream cheese frosting is filled with brown sugar, spices & all your favorite fall flavors. Then topped with cream cheese frosting – it is by far the BEST pumpkin cake recipe! Best of all, it's so easy and comes together in about 45 minutes.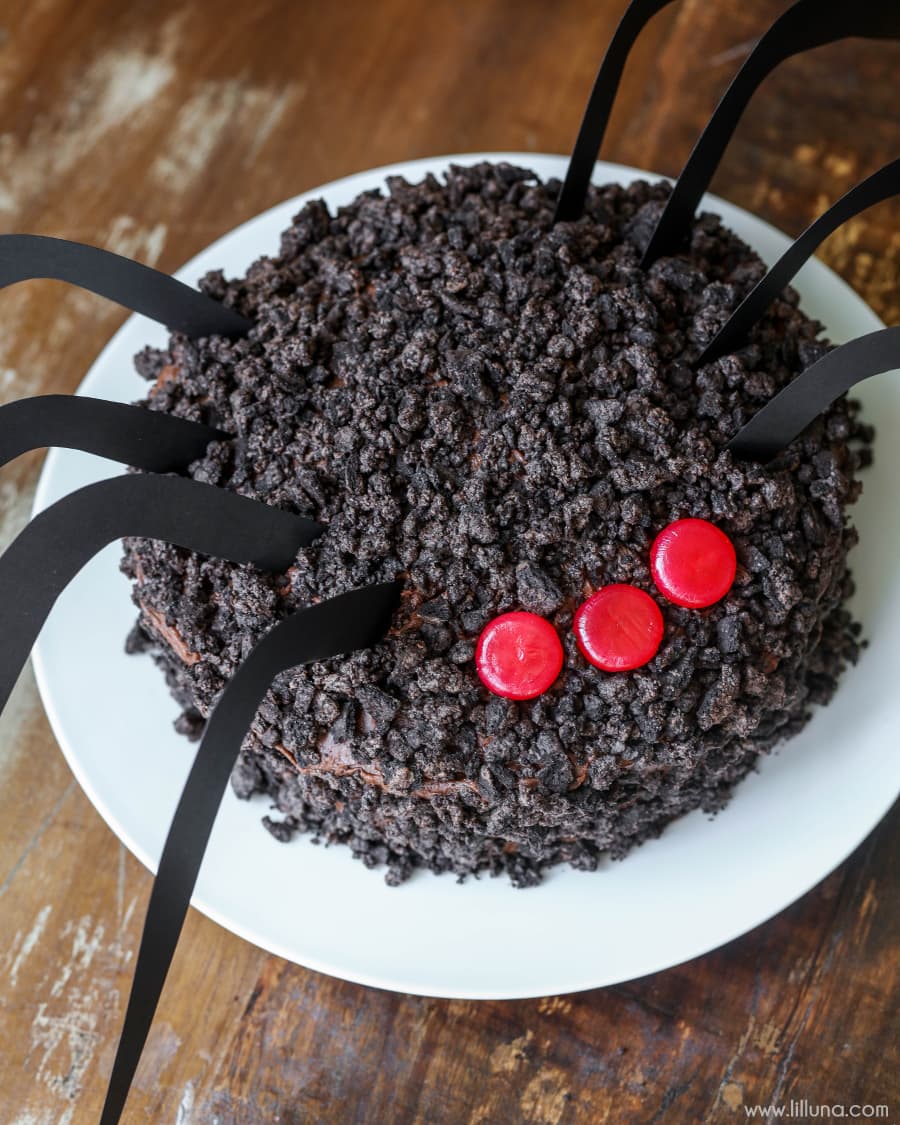 HALLOWEEN
This holiday uses a lot of fun colors such as: purple, black, orange, bright green.
Halloween also has plenty of fun shapes: ghosts, cats, moons, bats, spiders, monsters, jack-o-lanterns, witch hats, candy corn and more.
Chocolate Oreo Spider Cake – Chocolate Oreo Spider Cake topped with cinnamon eyes is creepy crawly and delicious, perfectly festive for all things Halloween!
Halloween Sugar Cookie Cake – Simply spooky Halloween Sugar Cookie Cake with homemade cream cheese frosting, M&M's and sprinkles is the perfect Halloween dessert!
Treasure Pudding Cake – Treasure Pudding Cake is a delicious and FUN Pirate Treasure Cake that kids will LOVE!! It's a simple and tasty treat!
Halloween Cookie Cake – Simply delicious Halloween Cookie Cake is quick & easy. Top with your fav candy for a perfect Halloween treat!
Graveyard Dirt Cake – White chocolate pudding and Oreo Graveyard dirt cake is EASY, festive and perfect for Halloween! It can be on the table in 10 minutes!!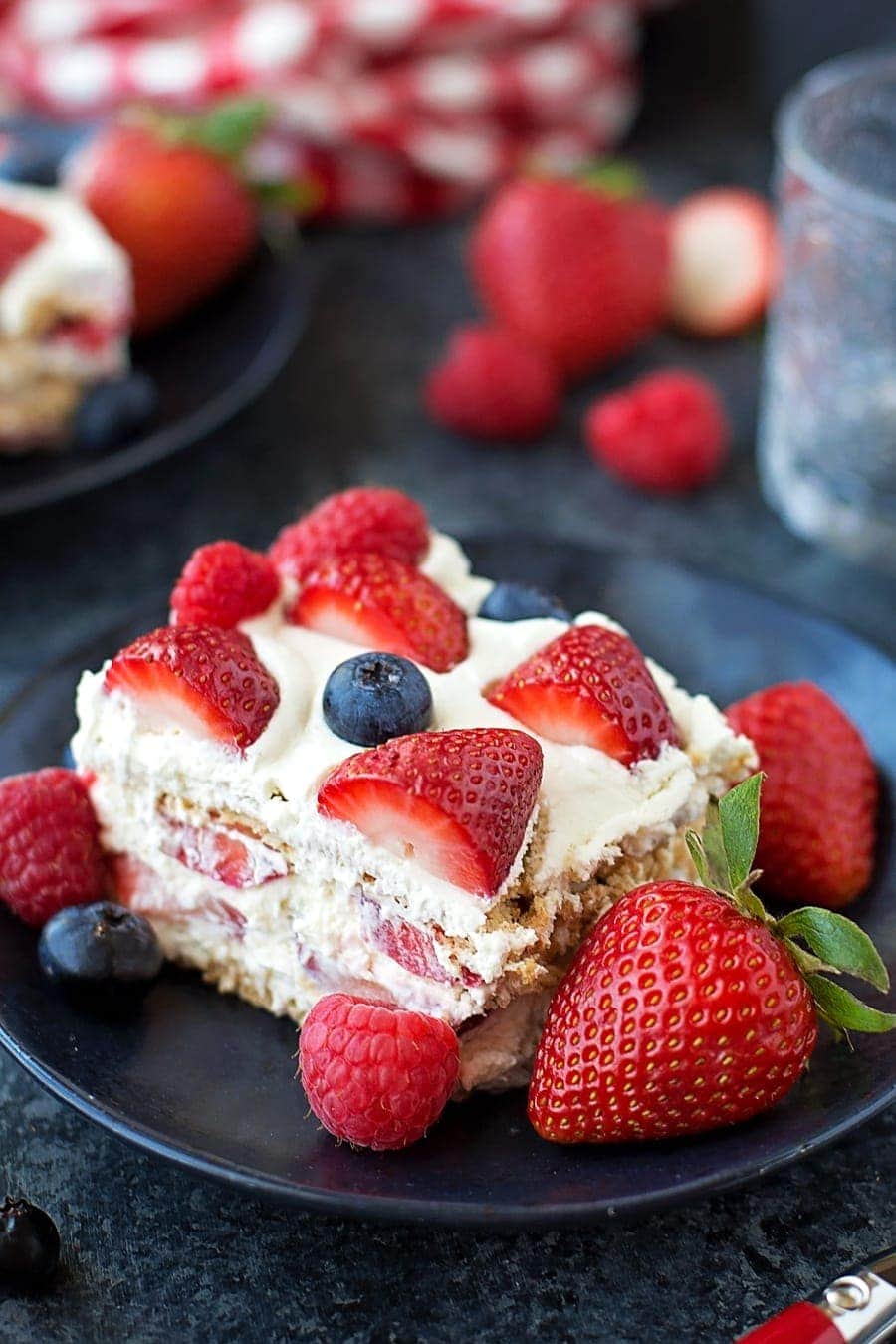 patriotic
Classic red, white and blue are the colors of the Fourth. Flags, stars, fireworks, stripes and summer fruits like blueberries, strawberries and raspberries are often used in cakes.
Easy Berry Icebox Cake – Easy Berry Icebox Cake is simple, light and full of fresh summer berries. It'll disappear in seconds at your next get together!
Jello Poke Cake – Cake with Jello drizzles poked throughout, and topped with a smooth layer of whipped cream! This light and cool Jello Poke Cake recipe is always a crowd favorite.
Root Beer Float Ice Cream Cake – Root Beer Float Ice Cream Cake is just like a cold and frosty mug of root beer and ice cream, only in cake form!!
Patriotic Poke Cake – Cool, light, and refreshing Patriotic Poke Cake is great for summer holidays! It's sure to be a tasty hit with the whole family!
No Bake Strawberry Shortcake – NO-BAKE Strawberry Shortcake has layers of cream filled cookies, vanilla pudding, and strawberries. It's the perfect cool dessert!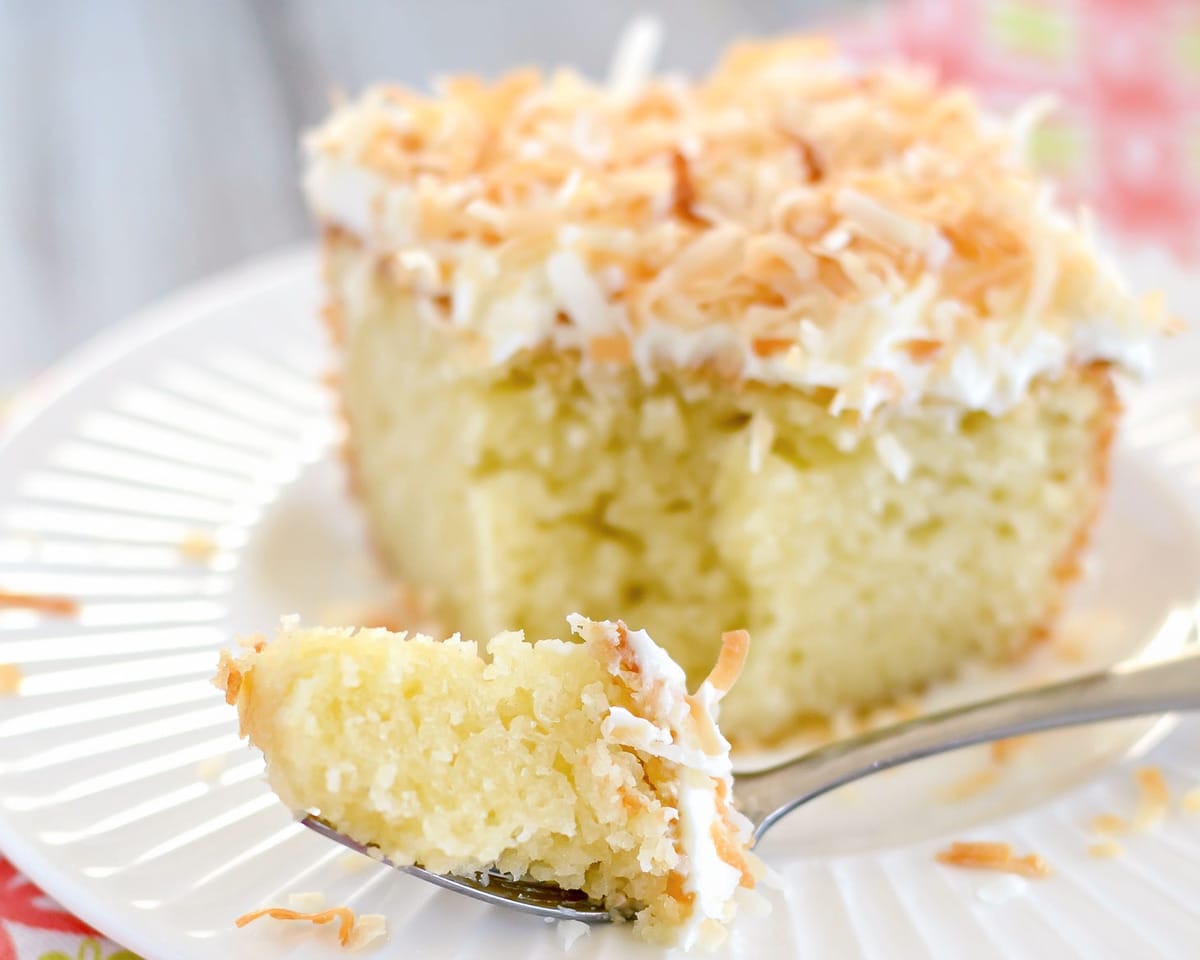 easter
Softer colors of purples, blues, pinks, yellows and greens can be found all throughout Easter decorating.
Flowers, baby animals like chicks and bunnies, bees, butterflies, and eggs are just some of the fun symbols used during this spring holiday. Lemon is a popular flavor, as are fruits and berries.
Coconut Cake – This Coconut Cake is made from scratch, and topped with a scrumptious cream cheese frosting that is so addicting. The toasted coconut topping gives it an incredible flavor, making it a dessert to enjoy all year long!
Strawberries And Cream Angel Food Cake – Strawberries and Cream Angel Food Cake – a sweet and delicious dessert filled with a creamy layer and topped with strawberries. It's so simple and so delicious!
Lemon Lime Poke Cake – Lemon Lime Poke Cake is full of lime flavor, topped with creamy lemon pudding and topped with whipped cream and zest!
Easy Carrot Cake – This Carrot Cake is super moist, packed with big carrot cake flavor & slathered with tangy cream cheese frosting. Made as a sheet cake, it's super easy and perfect for Easter!
Easter Dirt Cake – Easter Oreo Dirt Cake is a creamy and delicious Easter dessert filled with Oreos, pudding, and cool whip. Everyone will love to decorate and eat it!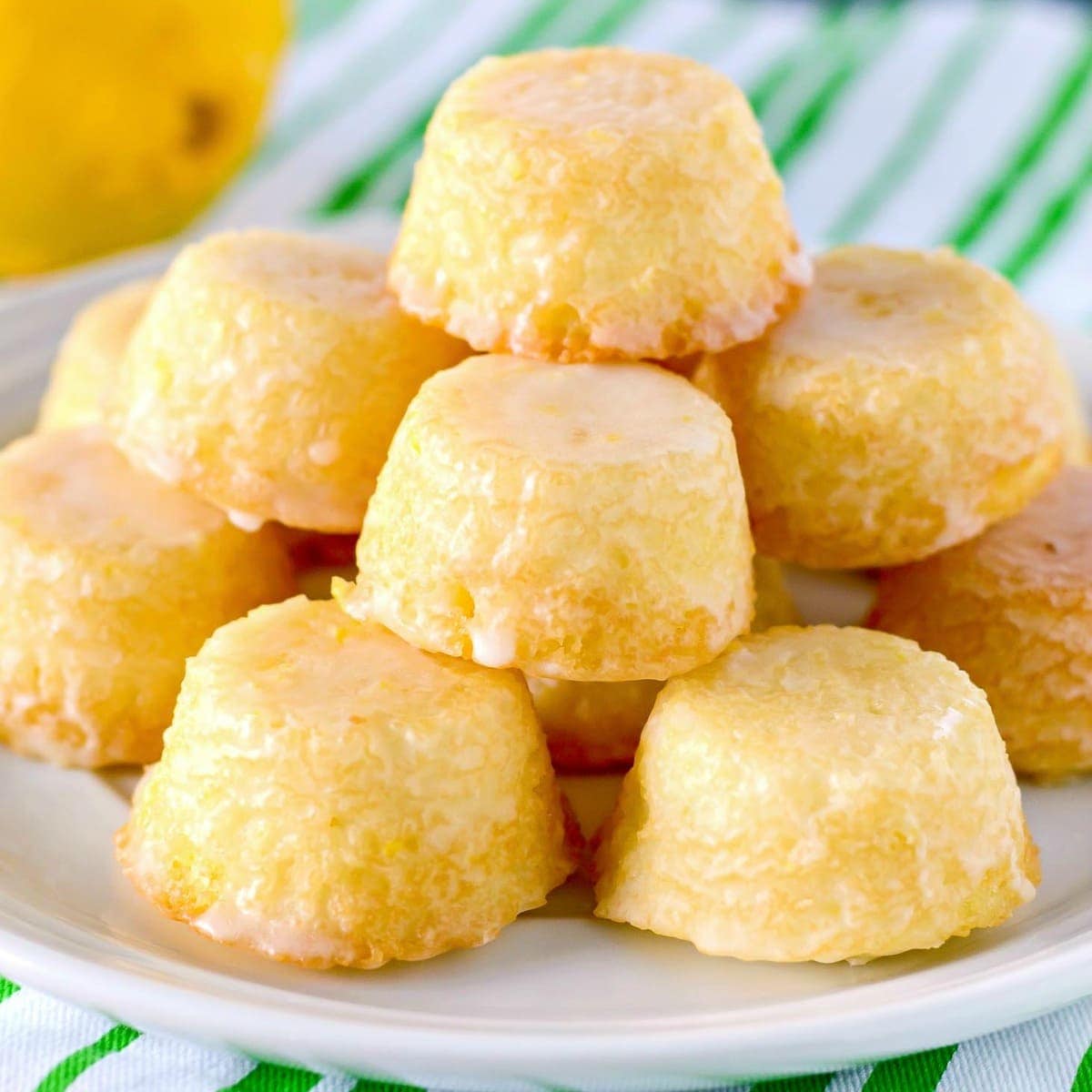 Mini Lemon Drop Cakes – Mini lemon drop cakes are drenched in a mouthwatering lemon glaze making them delicious and addicting and perfectly sweet + tangy!
Easter Chick Cupcakes – Easter Chick Cupcakes are the cutest and most simple Easter treat made with Reese's Peanut Butter Eggs (a favorite Easter candy).
Cream Cheese Pound Cake – This delicious Cream Cheese pound cake recipe isn't only easy, but the taste is out of this world. It is so soft and flavorful and can be topped with any fruit or cream, making it perfect for brunch or an event.
Cream Puff Cake – The BEST Cream Puff Cake ever!! A cake version of the popular cream puff, it has a puffy crust, pudding and whipped cream layers and often drizzled in chocolate.
Lemon Bundt Cake – This is the most delicious and moist Lemon Bundt Cake recipe! It is covered in a sweet lemon glaze and topped off with an amazing cream cheese frosting with lemon zest, making it irresistible.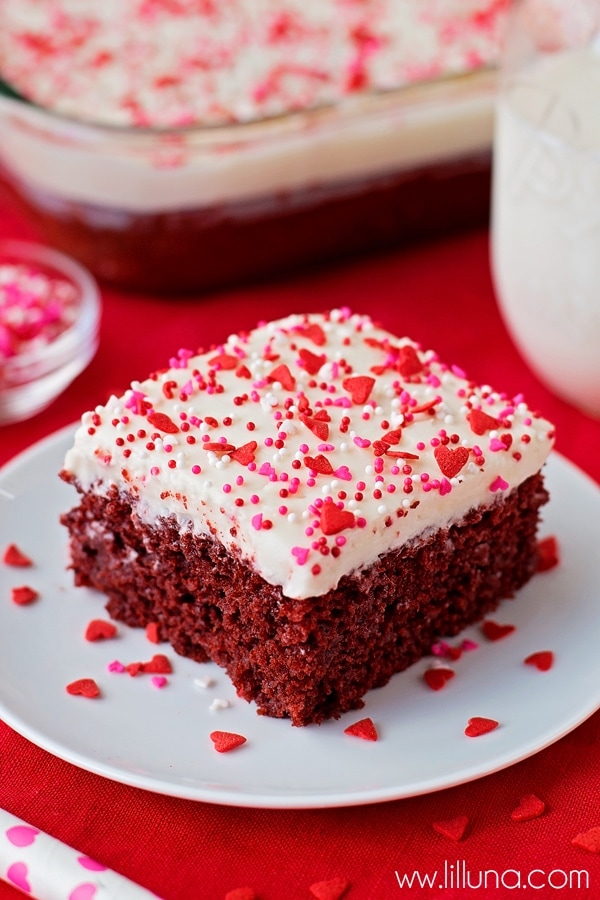 valentine's
Reds, pinks, and white are common Valentine's colors. Chocolate, strawberries, hearts, cupids, and more chocolate are often featured in baking during this holiday season.
Red Velvet Poke Cake – Delicious Red Velvet Poke Cake with homemade Cream Cheese Frosting is oh so moist and velvety. It's perfectly sweet for any occasion.
Strawberry Cake – Sweet strawberry cake is so beautiful and really delicious! If you like strawberries, you will love the strong strawberry flavor in this moist and fluffy cake.
Chocolate Lava Cake – Deliciously decadent chocolate lava cakes are perfect for company or a date night in. These chocolatey cakes are made in just 30 minutes!!
Easy Chocolate Cake – This deliciously Easy Chocolate Cake is topped with homemade chocolate frosting. This 2-layer cake is simple and decadent!
Strawberry Pound Cake – Strawberry Pound Cake, with fresh strawberries and a beautiful white glaze, will be your perfect solution for the spring and summer dessert season.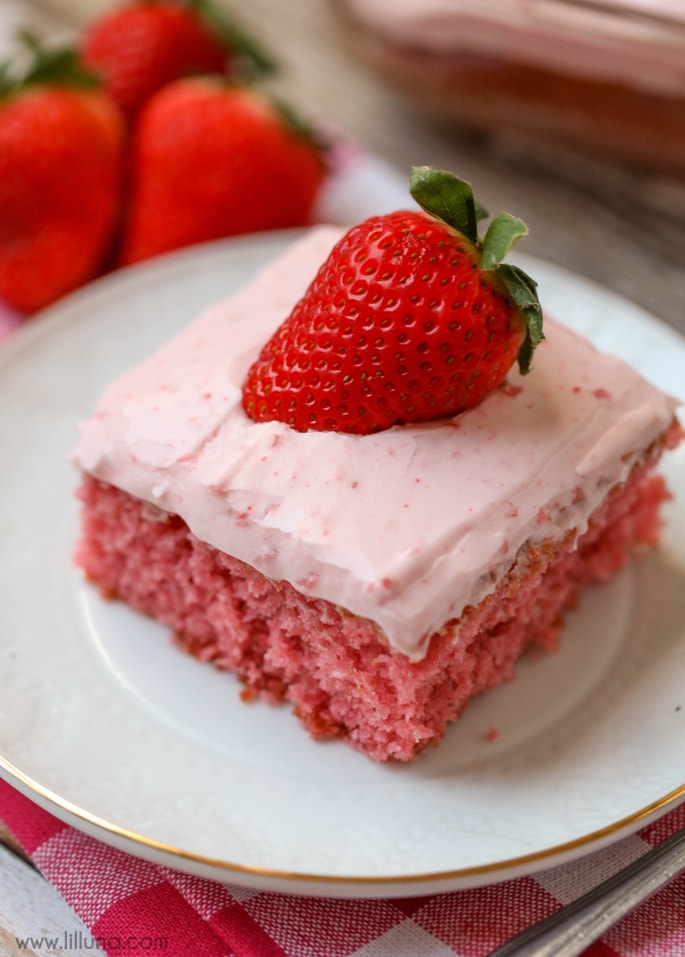 Strawberry Sheet Cake – This strawberry sheet cake is especially tasty made with fresh pureed strawberries and topped with an amazing homemade strawberry frosting!
Better Than Anything Cake – Quick and Easy Better than Anything Cake is a sweet cake filled with caramel and topped with cool whip and toffee bits!
Cherry Sheet Cake – Moist Cherry Sheet Cake is topped with a homemade almond buttercream frosting. It is easy and SO delicious!!
Tres Leches Cake – This easy Tres Leches Cake recipe is a cool, sweet treat made from a tasty sponge cake, a creamy mixture of three different milks, and homemade whipped topping.
Strawberry Butter Cake – Easy layered Strawberry Butter Cake whips up with only 5 minutes of prep. It's a family favorite that can be enjoyed all year long!
---
the complete list
Here are the picture cards for all of the delicious Holiday Cakes listed above.
With so many fun and tasty cakes to choose from you're sure to find the perfect dessert to accompany your next holiday meal!
Valentines
Be sure to check out all of our Cake Recipes!
More Collections: Cakes That Feed a Crowd, Cheesecake Recipes, Pies/Tarts