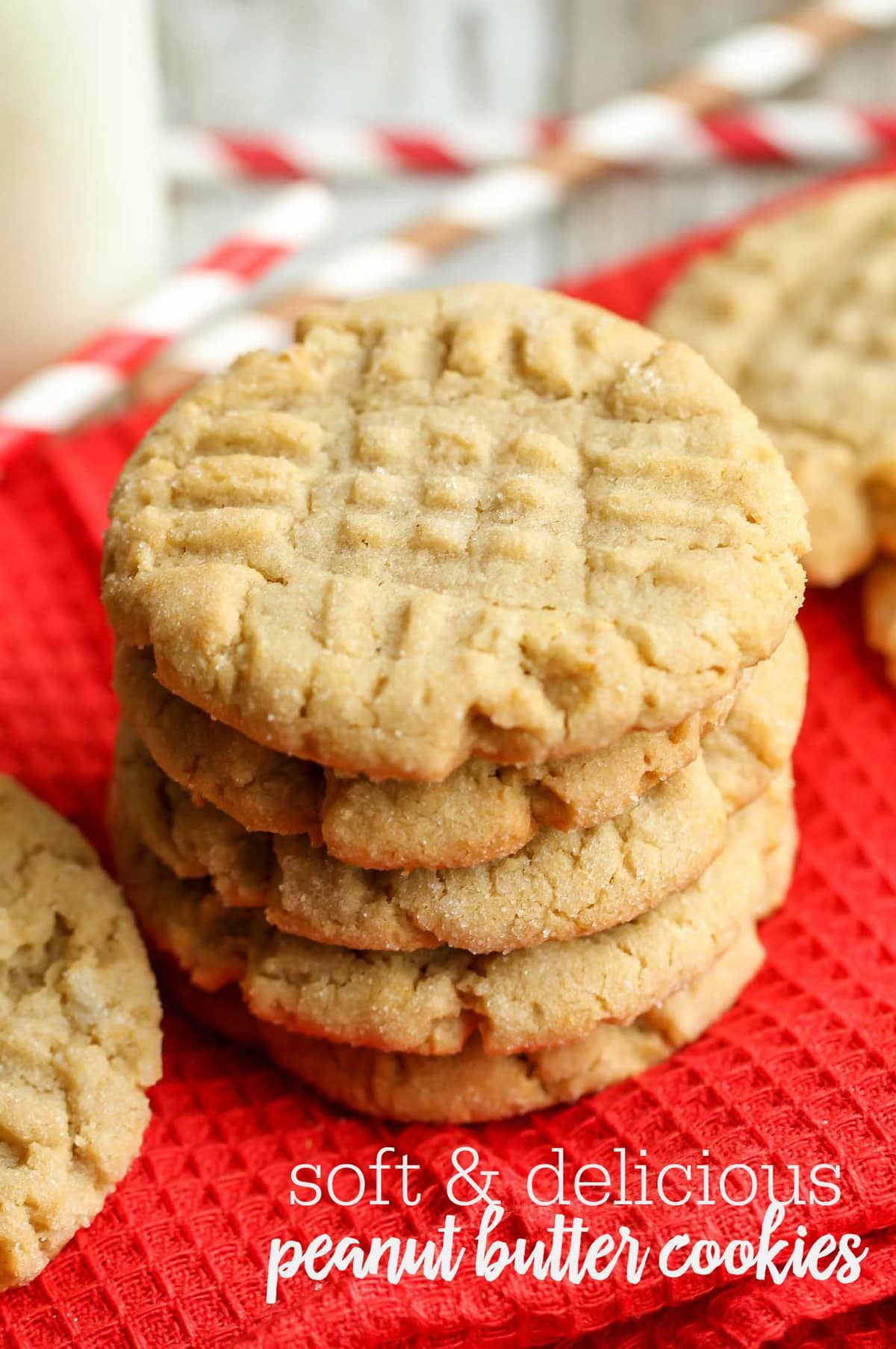 Hi – it's Gavin! I hope you're having a great weekend. I'm back trying to earn some more money for Disney World. I've been working very hard and doing extra chores to have some money. Today, mommy planned a party for our friend (Kristyn – it was a baby shower). A lot of people came over. And there was lots of yummy food. One of those yummy recipes was these easy Peanut Butter Cookies. We've made them for a long time and everyone loves them. They are soft, delicious and easy to make too!
These cookies have peanut butter in them, and that is the special ingredient. It's something that I love and if you love it too, then I think you'll love these cookies just as much as we did!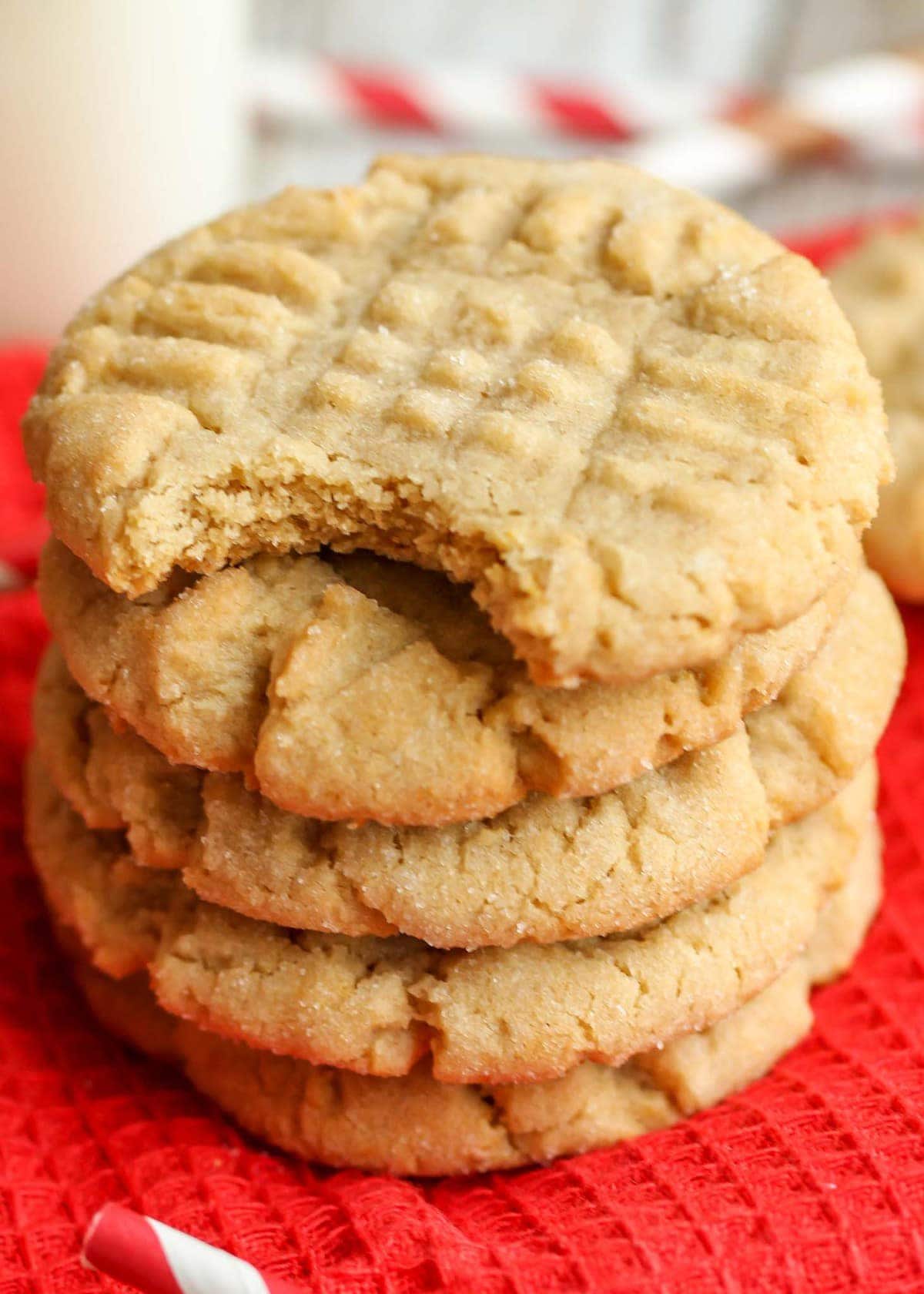 MY OTHER RECIPES
We know there are so many kinds of peanut butter cookies, but this is the classic recipe that everyone loves. We hope to share other versions in the future. In the meantime, we hope you like these goodies!
For more peanut butter recipes, check out:
Soft Peanut Butter Cookies
SOFT and delicious Peanut Butter Cookies - our family's all-time favorite recipe!
Ingredients
1 C. Sugar
1 C. Brown Sugar
1 C. Shortening
1 C. Peanut Butter
1 tsp. Salt
1 tsp. Vanilla
2 eggs
¼ C. Milk
3½ Flour
2 tsp. Baking Soda
¼ cup sugar in a bowl
Instructions
In a mixing bowl, combine sugars, shortening, peanut butter, salt and vanilla. Mix well. Add eggs and milk, mix until creamy. Fold in flour and baking soda.
Roll dough into 1 - 1½ inch balls and roll in a bowl of sugar.
Place on greased cookie sheet and make a criss cross on top using a fork.
Bake at 350 for 8-9 minutes.
Let cool and ENJOY!
I hope you try these cookies. I'm the official taste tester at my house and I gave them thumbs up. I hope you like them!!
Have a great day!
Love, Gavin