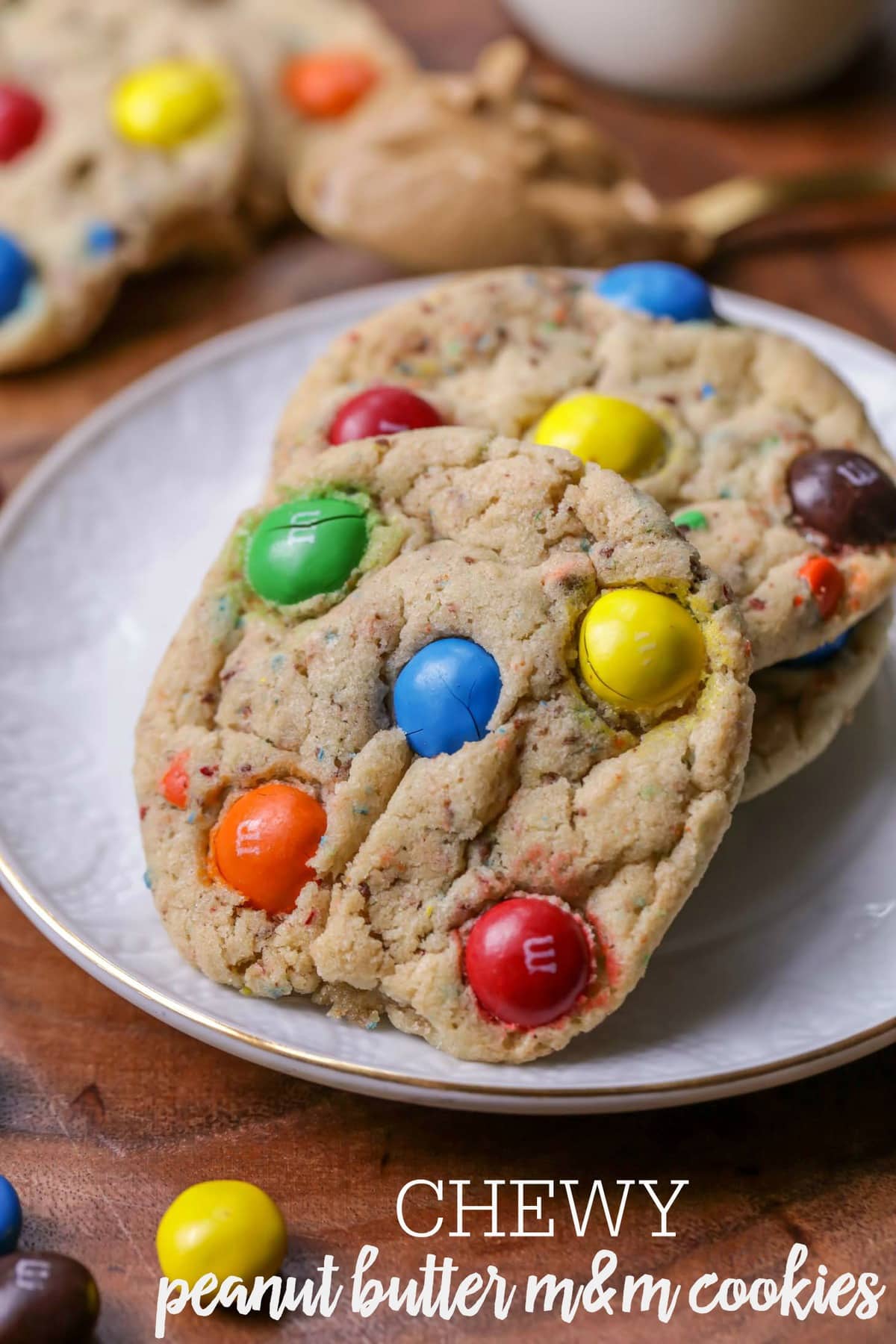 Are you looking for a quick and easy treat? I was recently at the store and picked up some Peanut Butter M&Ms for the hubby (they're his FAV!) I realized I had never used them in a dessert before and had never tried making cookies with Peanut butter M&Ms and knew I had to try them out. So glad we decided to try them because these Chewy Peanut Butter Cookies ended up being amazing!
The family loved these cookies so much because they were simple and had the delicious combo of chocolate and peanut butter. You really can't go wrong with that and with chunks of M&Ms through out and on top of the cookies, they really were a HIT!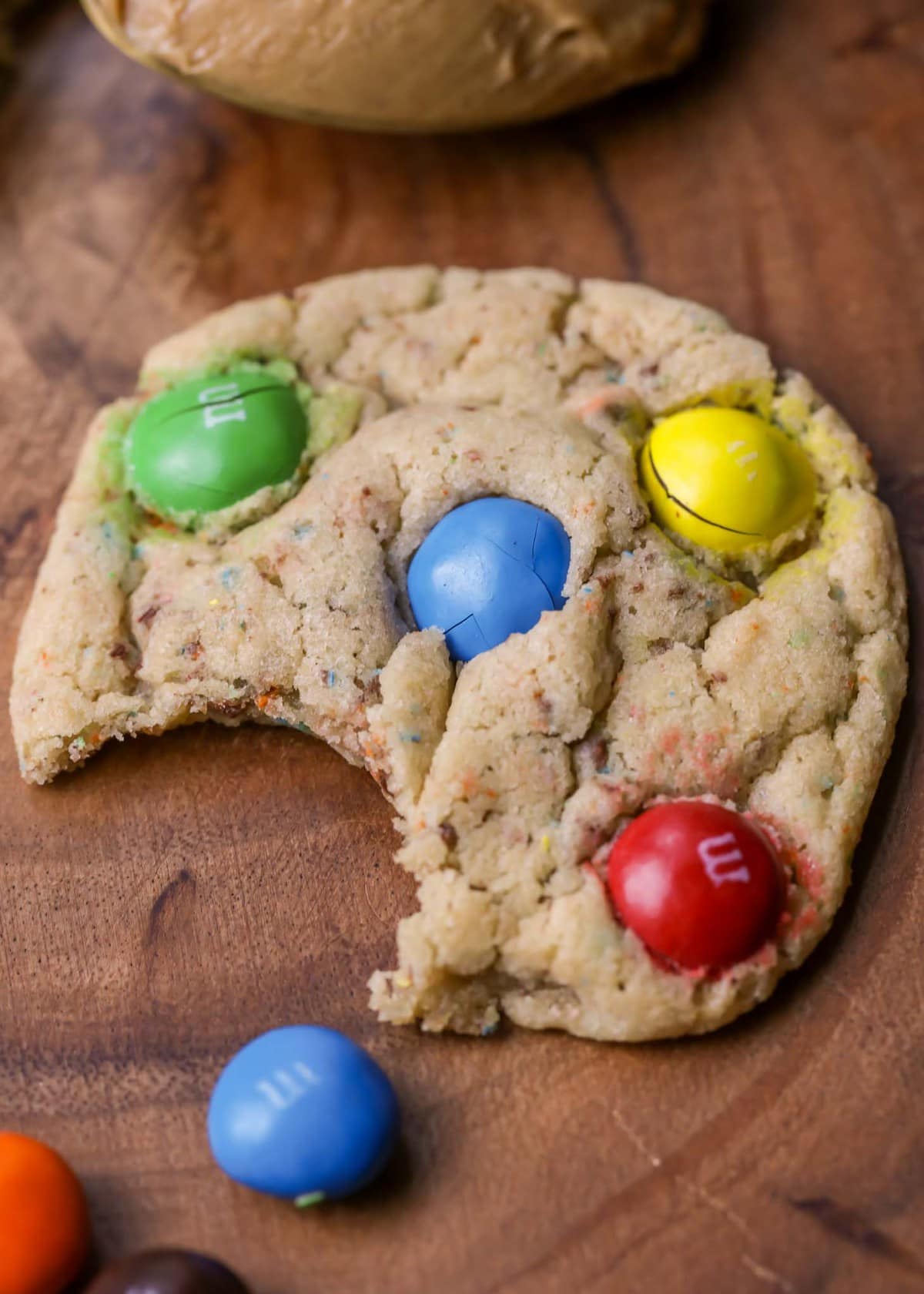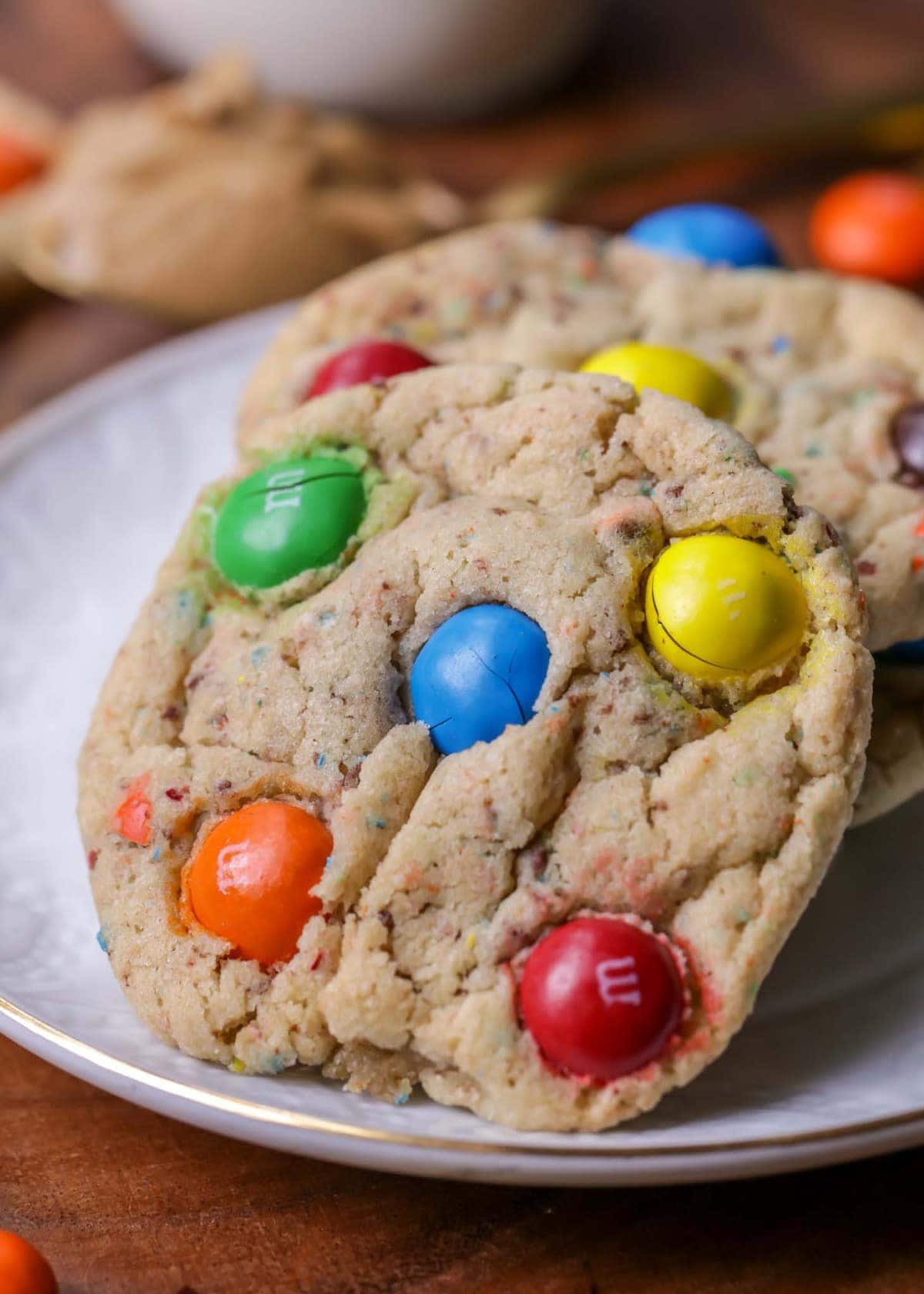 MY OTHER RECIPES
I modified our regular Chocolate Chip Cookies Recipe and added the M&Ms and a little peanut butter. What I love about that recipe is how easily it can be changed up based on the holidays and all the different M&Ms that come out with each holiday. Can't wait to try other versions like this delicious peanut butter cookie recipe.
For more peanut butter cookie recipes, check out:
Here is the printable recipe for you to enjoy too:

Peanut Butter M&M Cookies
Chewy Peanut Butter M&M Cookies - chunks of M&Ms through out and on top of these delicious peanut butter cookies make them irresistible!
Ingredients
1 cup brown sugar
1 cup sugar
½ cup butter or margarine
¼ cup oil
2 eggs
1 tsp. baking soda
1 tsp. salt
1 tsp. baking powder
1 tsp. vanilla
3 cups flour
¼ cup peanut butter
½ cup Crushed Peanut Butter M&Ms
Whole Peanut Butter M&Ms (enough to go on top)
Instructions
Cream butter, oil, peanut butter and sugars in mixer.
Add eggs and beat until fluffy.
Add dry ingredients and mix well.
Add crushed M&ms and mix until well combined.
Place on greased cookie sheet and add 3-5 M&Ms to each cookie.
Bake at 350 for 7-9 minutes. ENJOY!