Did you know I'm half Mexican? Anyone who knows me is pretty surprised when they find this out because I'm pretty darn white. Although I may be white I still LOVE to cook Mexican dishes. One of the recipes I make all the time is Green Chile Chicken Enchiladas. Not only are they so easy but they are so good and are a hit at any function! I also like that they are easy to make in mass quantities and are also good if you make and freeze them.
They only require a few ingredients to make, like corn tortillas, chicken, sour cream, green chiles, cheese, salt, pepper and enchilada sauce. I usually have all these ingredients on hand so we make them quite often. It's also a great recipe to make to give to those who are stocking up on freezer meals. I love giving these enchiladas (frozen) to new moms so they have a simple and delicious dinner for their families. 😉
How to make enchiladas…
Dip each tortilla in the warm sauce to make it more pliable.
This is after you have dipped the tortillas in the hot enchilada sauce, added some chicken and some sour cream.
MY OTHER RECIPES
Rolled up and in the pan.
Leftover sauce is poured on top and sprinkled with cheese. It's now ready for the oven!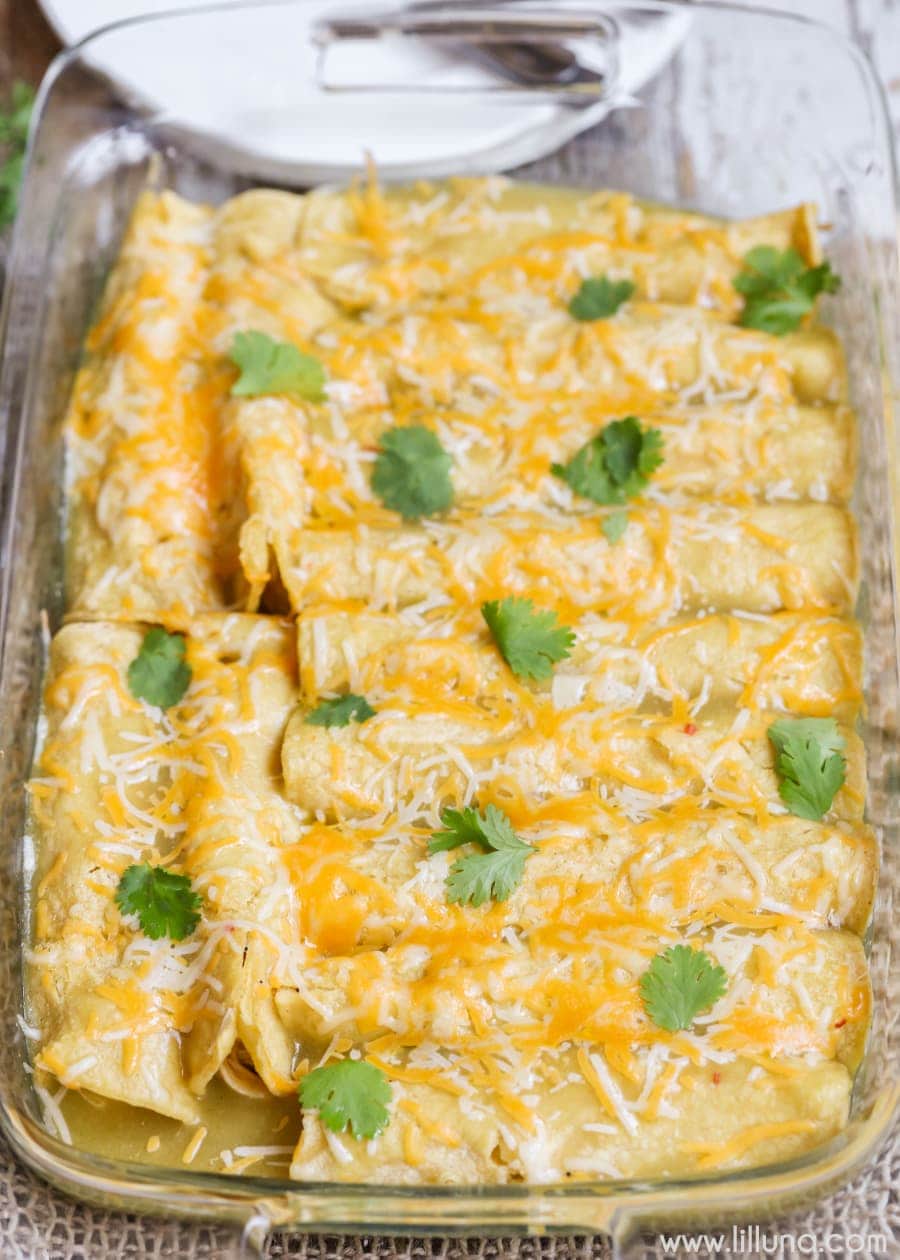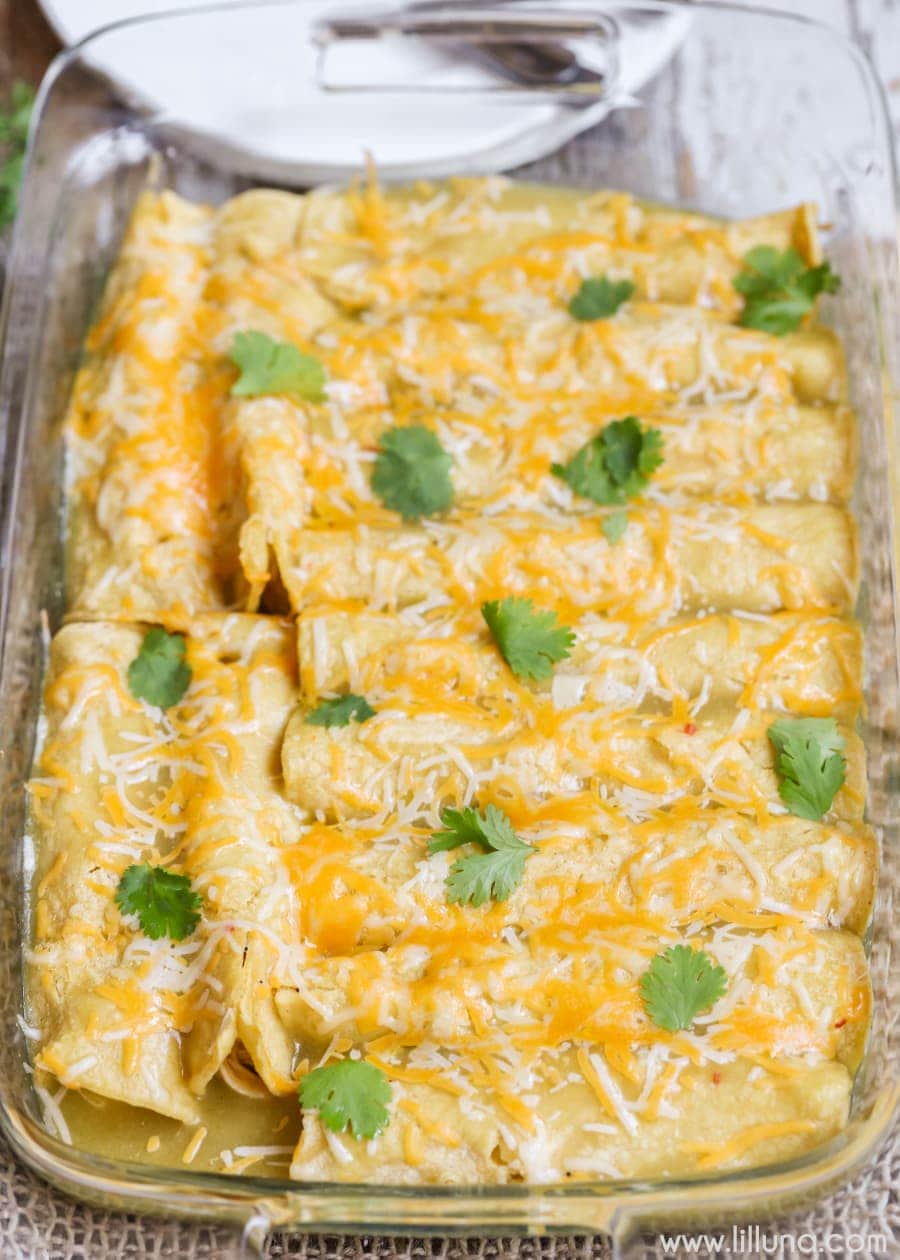 AND did I mention how YUMMY they are?!
For more enchilada recipes, check out:
For FULL video instructions, check this out:
How to make Enchiladas:
Las Palmas Chicken Enchiladas
One of our favorite Mexican dishes - Green Chile Chicken Enchiladas recipe!! Corn tortillas stuffed with chicken, cheese, green chile enchilada sauce, sour cream, and green chiles, topped with more sauce and cheese!
Ingredients
2 cups chicken, cooked & shredded
2 cups monterey jack cheese, shredded
1 - 19 oz. can Las Palmas Green Chile Enchilada sauce
1 cup sour cream
6-8 corn tortillas
1 - 4.5 oz. can chopped green chiles
Salt and pepper
Instructions
In a small bowl, combine chicken, 1 cup cheese, green chiles, salt and pepper.
In a small skillet, bring enchilada sauce to boil. Remove from heat.
Dip each tortilla into heated sauce for a few seconds to soften.
Spoon ⅓ cup of chicken mixture and 2 tablespoons sour cream down center for each tortilla. I usually put the sour cream in a sandwich bag and cut the bottom tip which makes it easier to squirt right down the center.
Roll the tortilla and place seam-side down in 8x8 (or 9x9) inch baking dish.
Pour remaining heated enchilada sauce over top. Sprinkle with remaining 1 cup cheese.
Bake 20 minutes at 350. Makes 4 servings.