Don't miss a thing – Sign up for the Lil' Luna Newsletter today!
Did you know I'm half Mexican?
Anyone who knows me is pretty surprised when they find this out because I'm pretty darn white. Although I may be white I still LOVE to cook Mexican dishes. One of the recipes I make all the time is Las Palmas Green Chile Chicken Enchiladas. Not only are they so easy but they are so good and are a hit at any function! I also like that they are easy to make in mass quantities and are also good if you make and freeze them. They only require a few ingredients…
AND did I mention how YUMMY they are?!
For FULL video instructions, check this out:
Here is the delicious printable recipe for these Las Palmas Chicken Enchiladas:
Las Palmas Chicken Enchiladas
Ingredients
2 cups chicken, cooked & shredded
2 cups monterey jack cheese, shredded
1 - 19 oz. can Las Palmas Green Chile Enchilada sauce
1 cup sour cream
6-8 corn tortillas
1 - 4.5 oz. can chopped green chiles
Salt and pepper
Instructions
In a small bowl, combine chicken, 1 cup cheese, green chiles, salt and pepper.
In a small skillet, bring enchilada sauce to boil. Remove from heat.
Dip each tortilla into heated sauce for a few seconds to soften.
Spoon ⅓ cup of chicken mixture and 2 tablespoons sour cream down center for each tortilla. I usually put the sour cream in a sandwich bag and cut the bottom tip which makes it easier to squirt right down the center.
Roll the tortilla and place seam-side down in 8x8 (or 9x9) inch baking dish.
Pour remaining heated enchilada sauce over top. Sprinkle with remaining 1 cup cheese.
Bake 20 minutes at 350. Makes 4 servings.
For a 9×13 pan…
INGREDIENTS:
3 – 4 cups chicken
3 cups Monterey Jack Cheese
1 – 28 oz. can Las Palmas Green Chile Enchilada Sauce
12-15 corn tortillas
1 – 2 cans 4.5 oz. chopped green chiles
1 1/2 – 2 cups sour cream
salt & pepper
Check Out My Other Recipes
This is after you have flash-fried the tortillas in the sauce, added some chicken and some sour cream.
Rolled up and in the pan.
Leftover sauce is poured on top and sprinkled with cheese. It's now ready for the oven!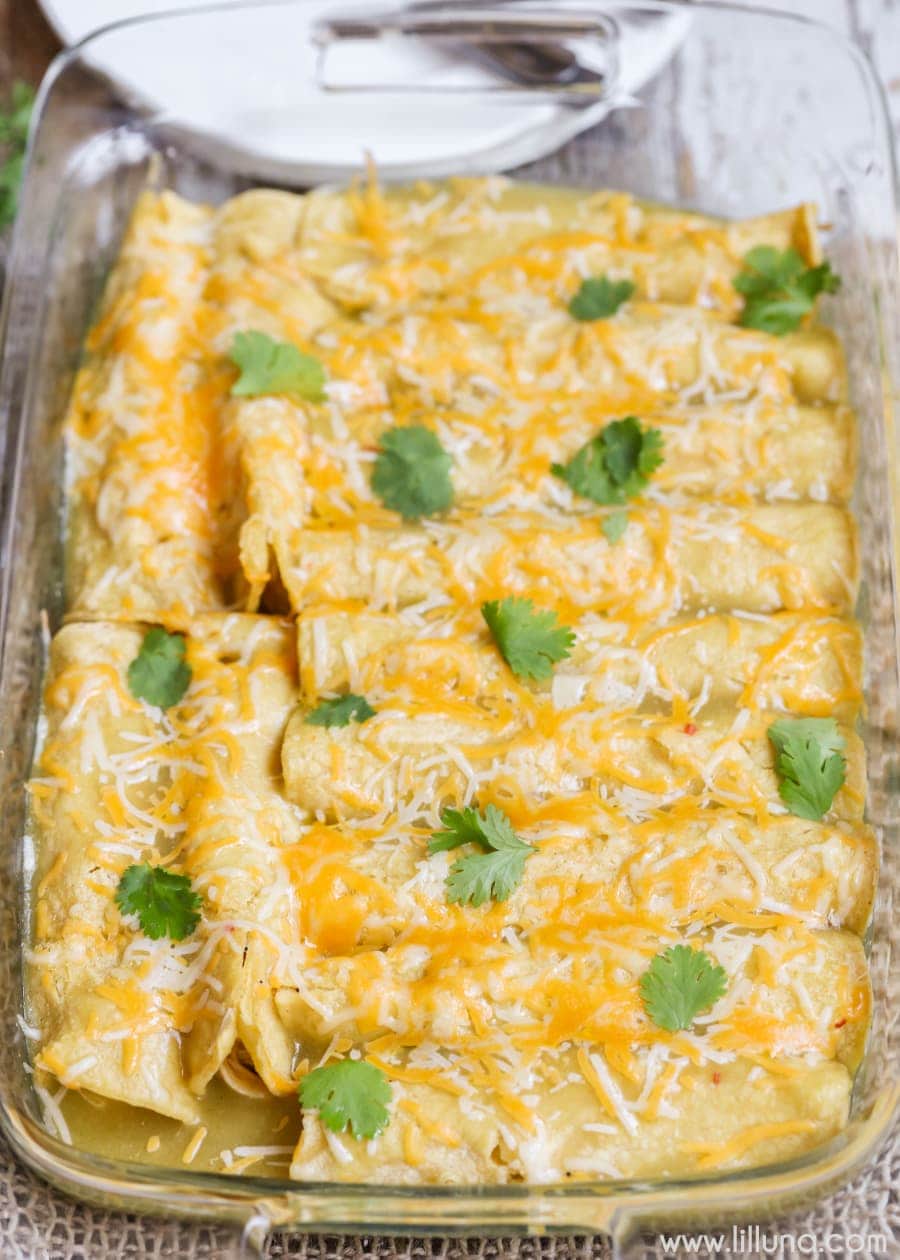 For more Mexican food recipes, be sure to check out: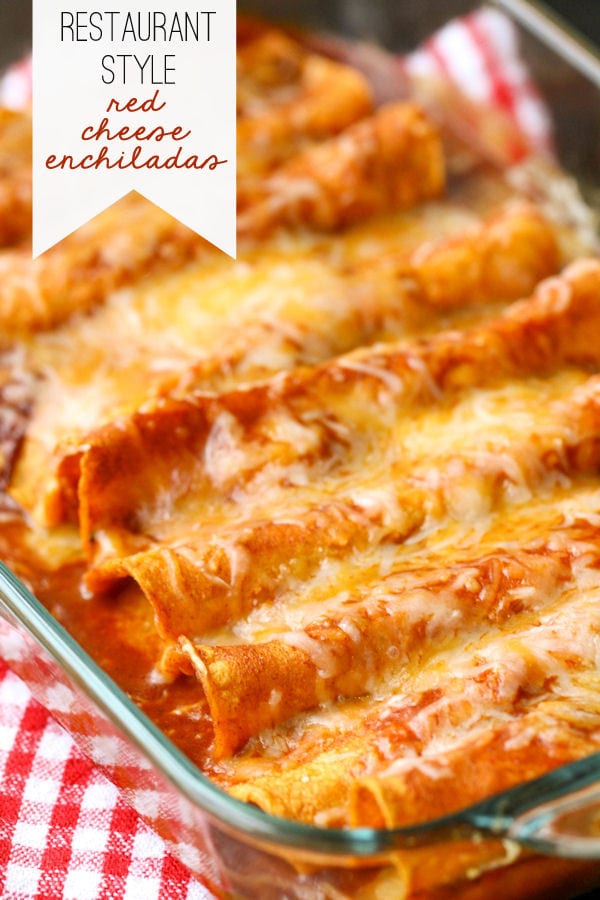 Restaurant Style Red Cheese Enchiladas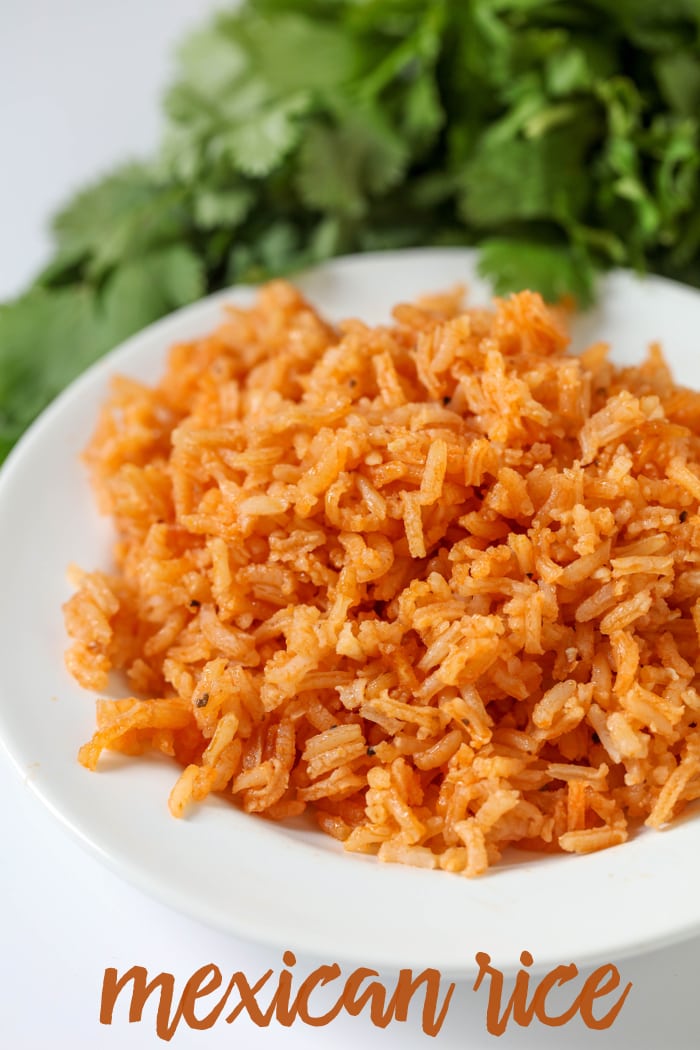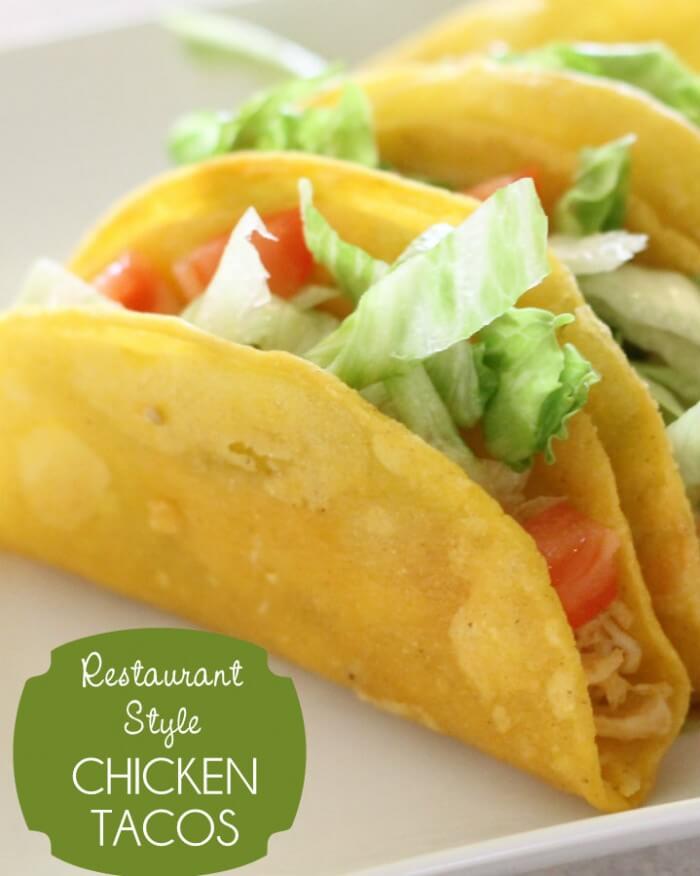 Restaurant Style Chicken Tacos
These are all Luna family favorites!! I still need to master the rice, but the enchiladas are so easy anyone can do them!
For all Mexican recipes go HERE.
For all Lil' Luna recipes go HERE.
And get weekly emails with monthly freebies by signing up for the Lil' Luna newsletter. 🙂
For even more great ideas follow me on Facebook – Pinterest – Instagram – Twitter – Periscope – Snapchat & YouTube.
Need more recipes and creative ideas? Sign up and get a FREE copy of my latest ebook!