I love going to GOODWILL on 50% off Saturdays!!
It was there I was able to find this:
It was only $2.50 – woo hoo!(and I had all the other supplies lying around).
I knew I could make something decent from it, but I wasn't sure what.
I decided to make a little Baby Boy Chalkboard for my good friend's upcoming Shower.
I found out the baby's room colors and went from there….
MY OTHER RECIPES
SUPPLIES:
-Chalkboard
-Spray Paint
-Scrapbook Paper
-Glue Gun
-Glue Stick
-Sewing machine
-Stamps
-Chipboard Letters
-Mod Podge
-Mounting Tape
DIRECTIONS: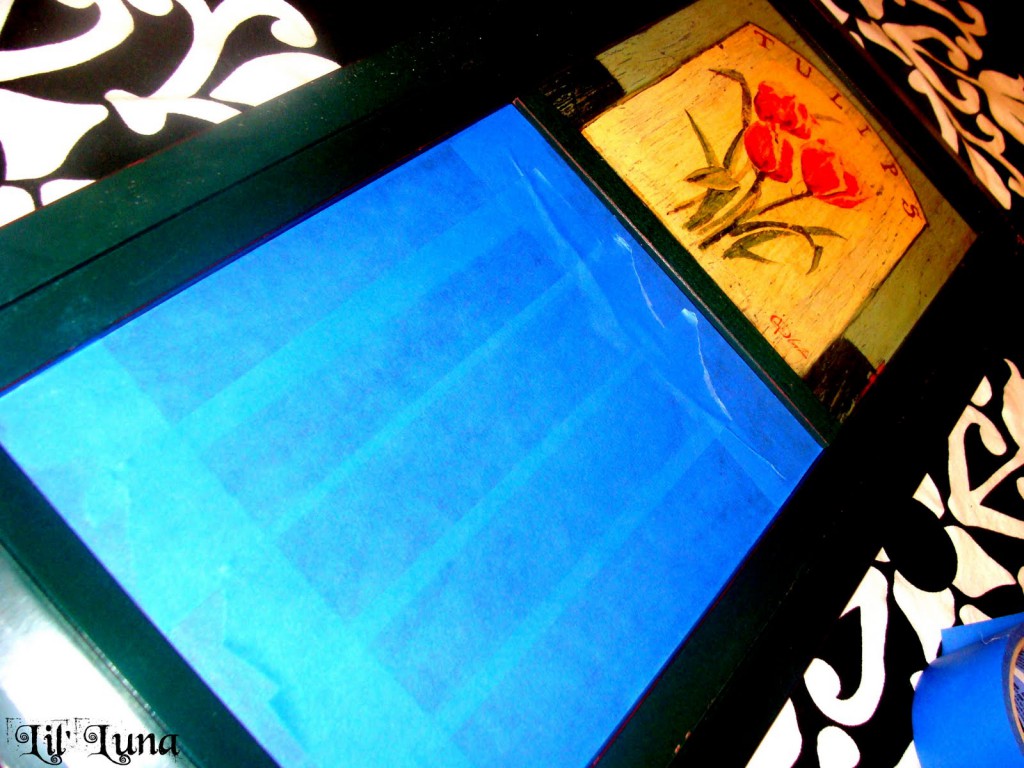 1. Begin by taping off the areas you do not want the paint on. In this case, I taped off the chalkboard portion.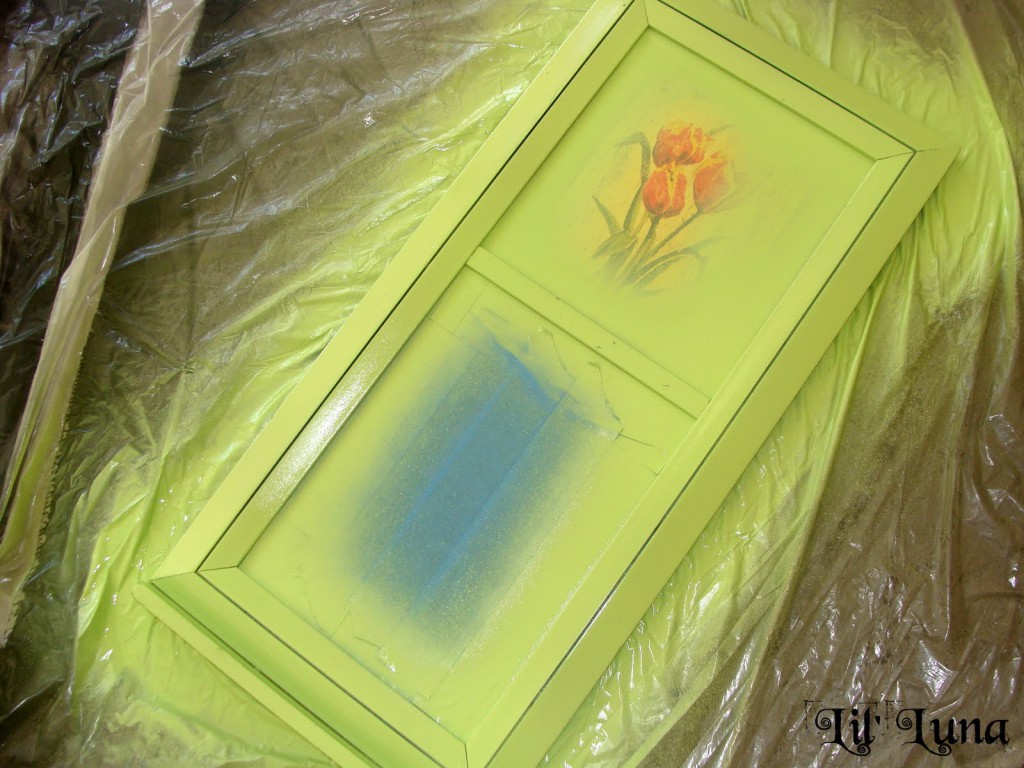 2. Spray paint board and let dry.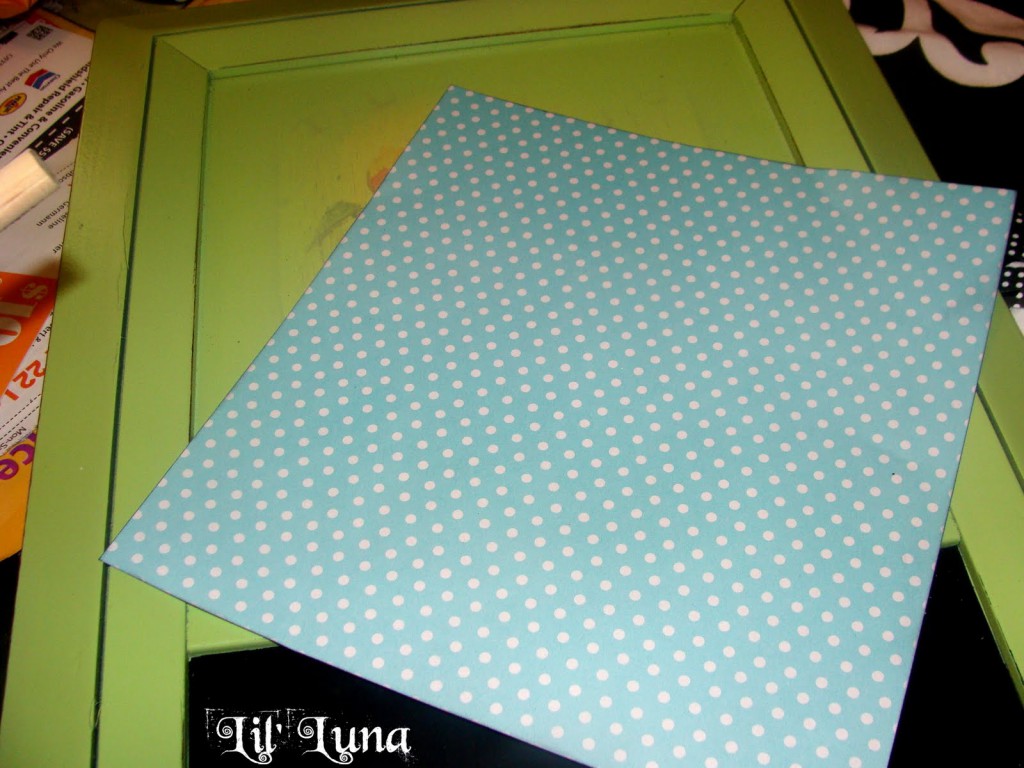 3. Cut out paper to fit the area you need it in. Mod Podge this onto the board.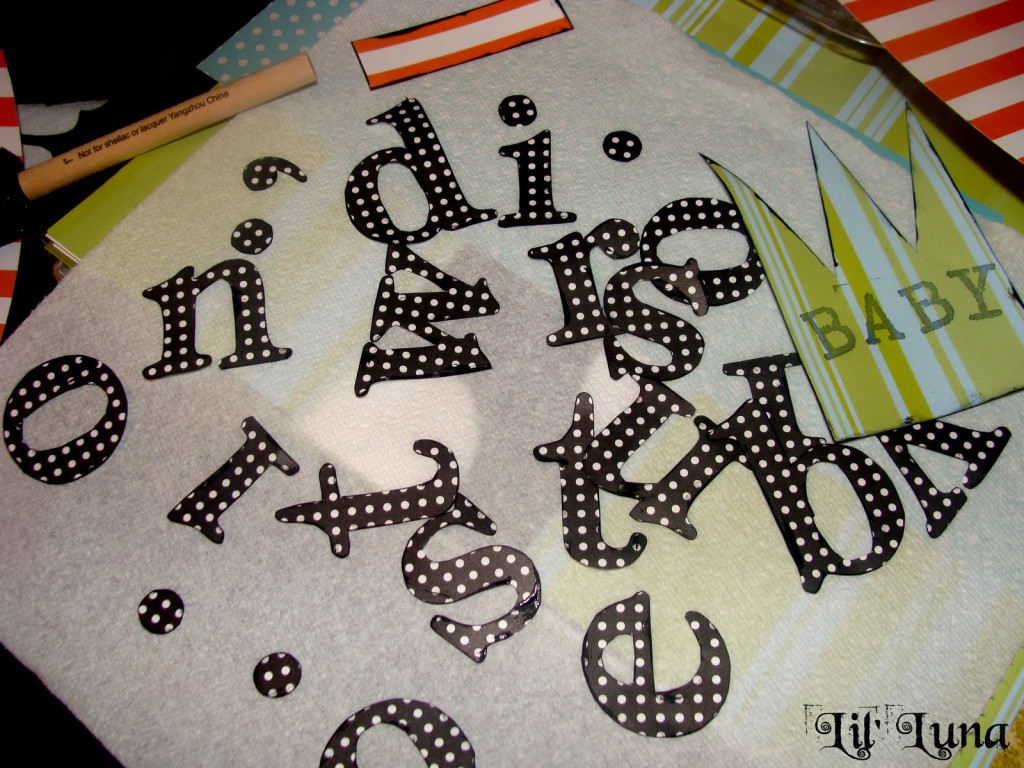 4. Use chipboard letters as stencils by flipping them backwards and tracing onto scrapbook paper. Cut letters out and distress with paint or stamp pad if desired.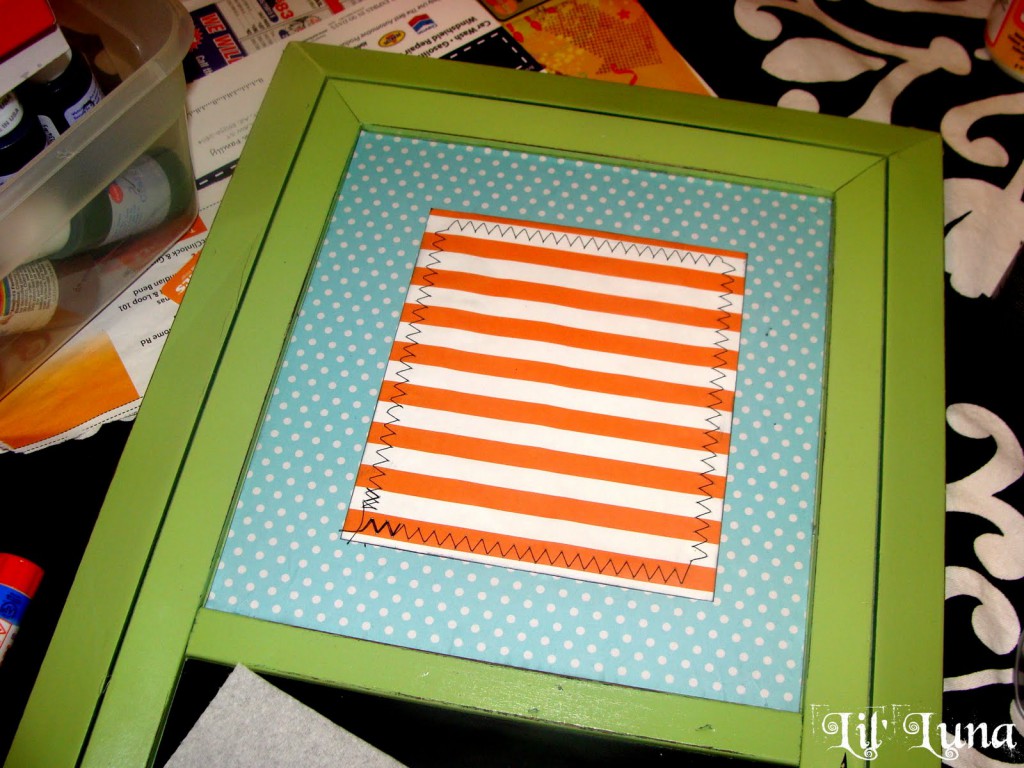 5. Add more paper if desired. For this page, I actually decided to stitch a zig-zag around the edges. Hot glue or mod podge on.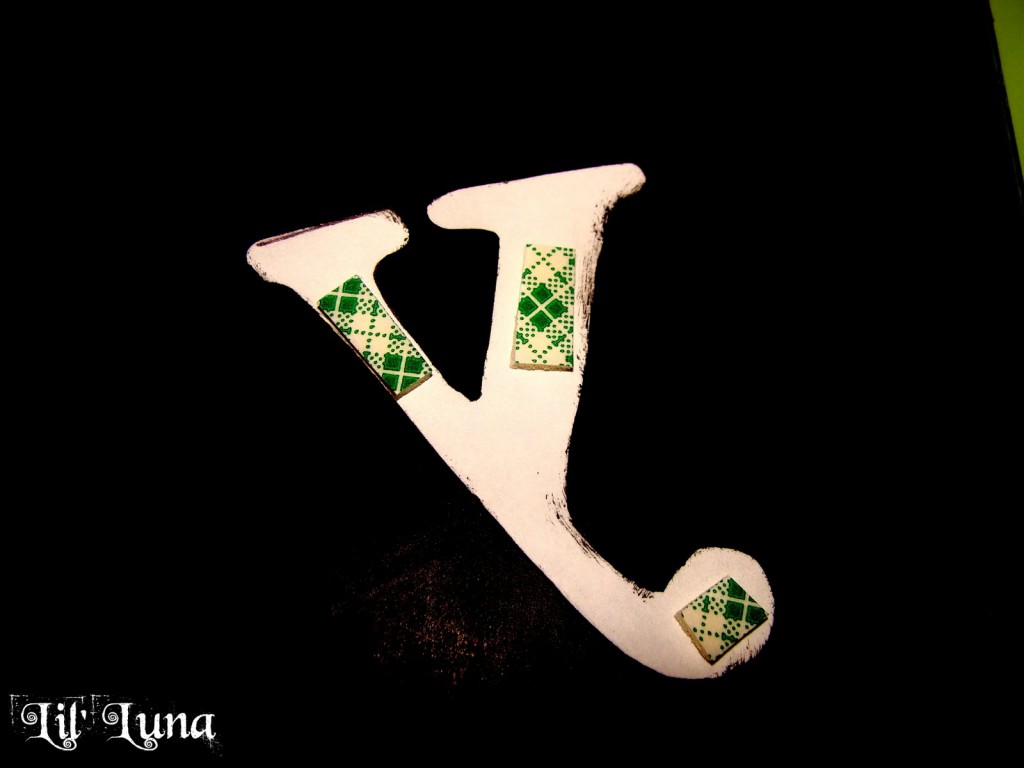 6. Cut pieces of mounting tape and add to letters.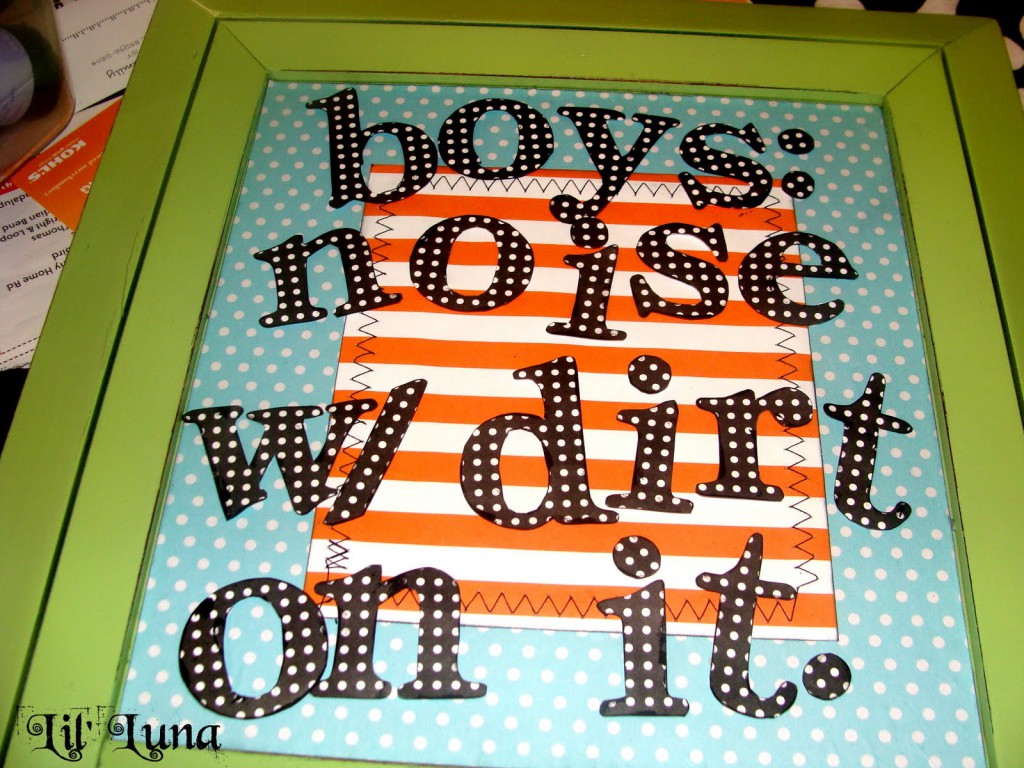 7. Arrange letters on board as desired.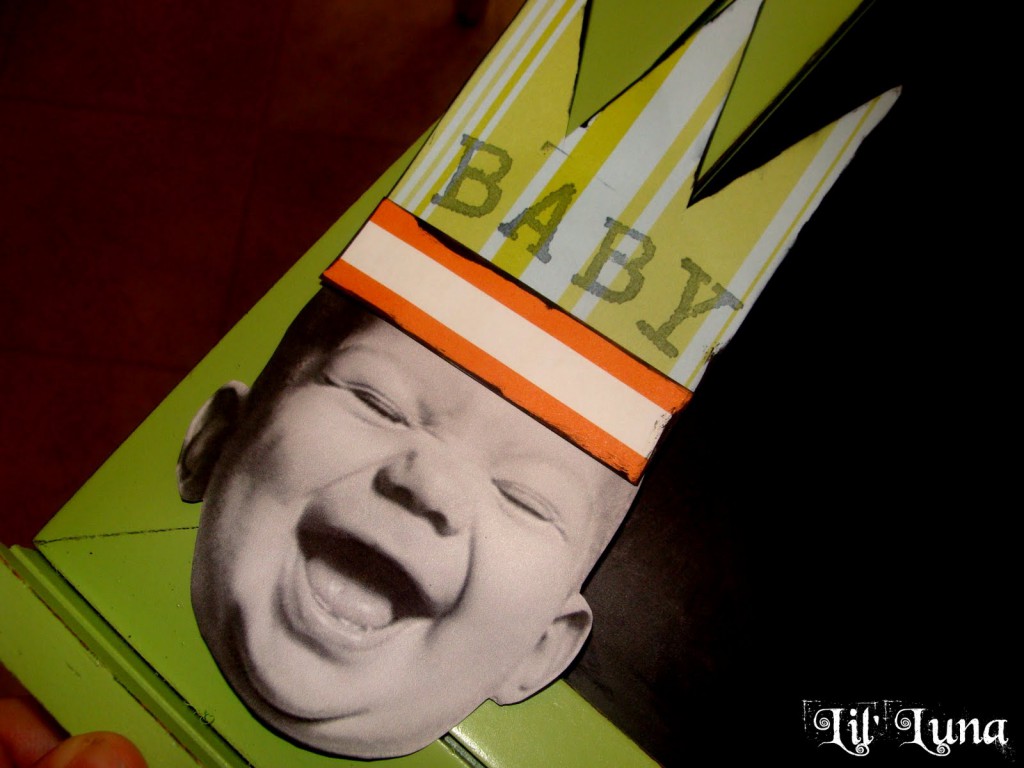 8. Print a baby pic, and embellish as desired. I added a crown made from scrapbook paper and stamped on it "BABY". I found the images at GETTY IMAGES. They have a ton of cute and vintage baby pics (boys & girls). Here are a few of my favs:
9. Hot glue embellished baby to the board.
Now you have yourself a super cute and personalized chalkboard to hang in your baby's room.
And what's even better, was that it only cost $2.50! 🙂
For more great chalkboard ideas, be sure to check out: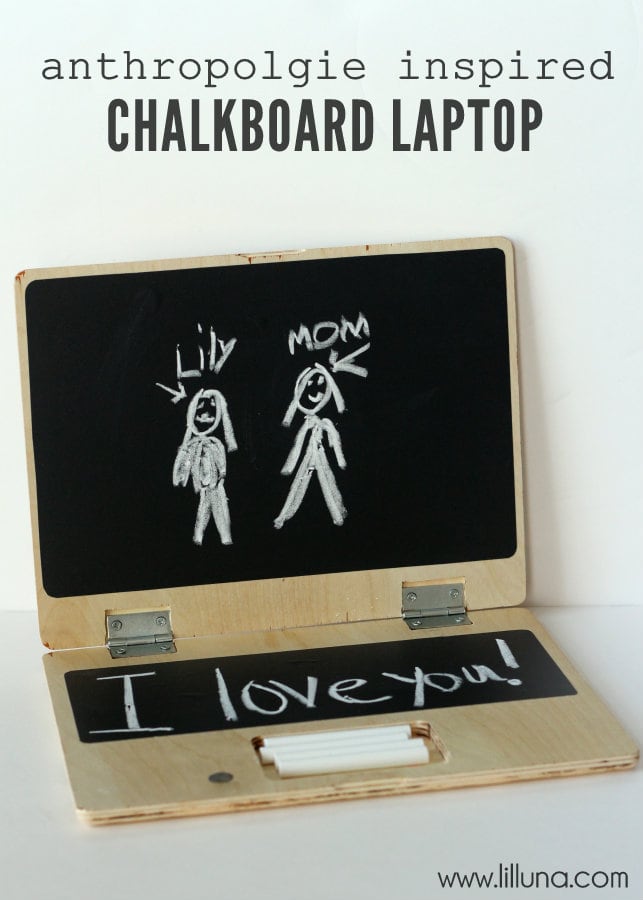 Bow Holder with Chalkboard & Monogram
For all Crafts & Tutorials go HERE.
For all Gift Ideas go HERE.
And get weekly emails with monthly freebies by signing up for the Lil' Luna newsletter. 🙂
For even more great ideas follow me on Facebook – Pinterest – Instagram – Twitter – Periscope – Snapchat & YouTube.
ENJOY!