This FREE Baby Shower Candy Bar Game is a favorite to play at any Baby Shower. Just print and have attendees match the baby term to the candy! The person with the most answers right, WINS!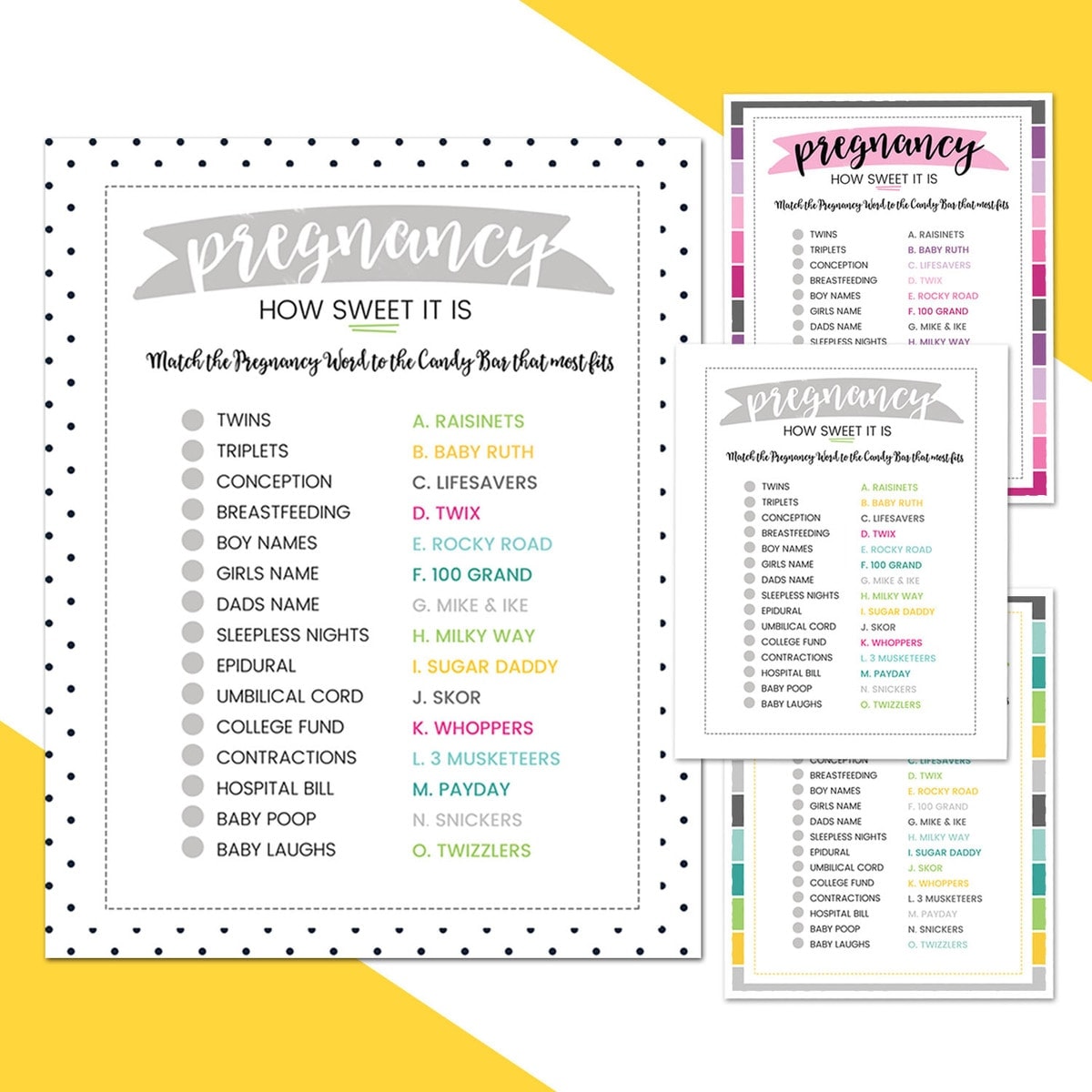 Candy Bar Baby Shower Game
Who here loves Baby Showers?! They've become tradition to do when a loved one is expecting a baby. In our family, we always have a baby shower when a family member is having their first baby as well as when they have the opposite sex of the first baby (we tend to have lots of babies in our family, so it's not as easy to have showers for EVERY baby!) 😉 Because we love showers, we also like to make them fun by playing baby shower games – games like today's Baby Shower Candy Bar Game.
Have you played the game before? It's so simple! All you have to do is print out the games and have everyone fill them out by matching the pregnancy term to the candy bar.
As a gift, we usually like to put together a small basket with mini versions of each of the candies mentioned in the game.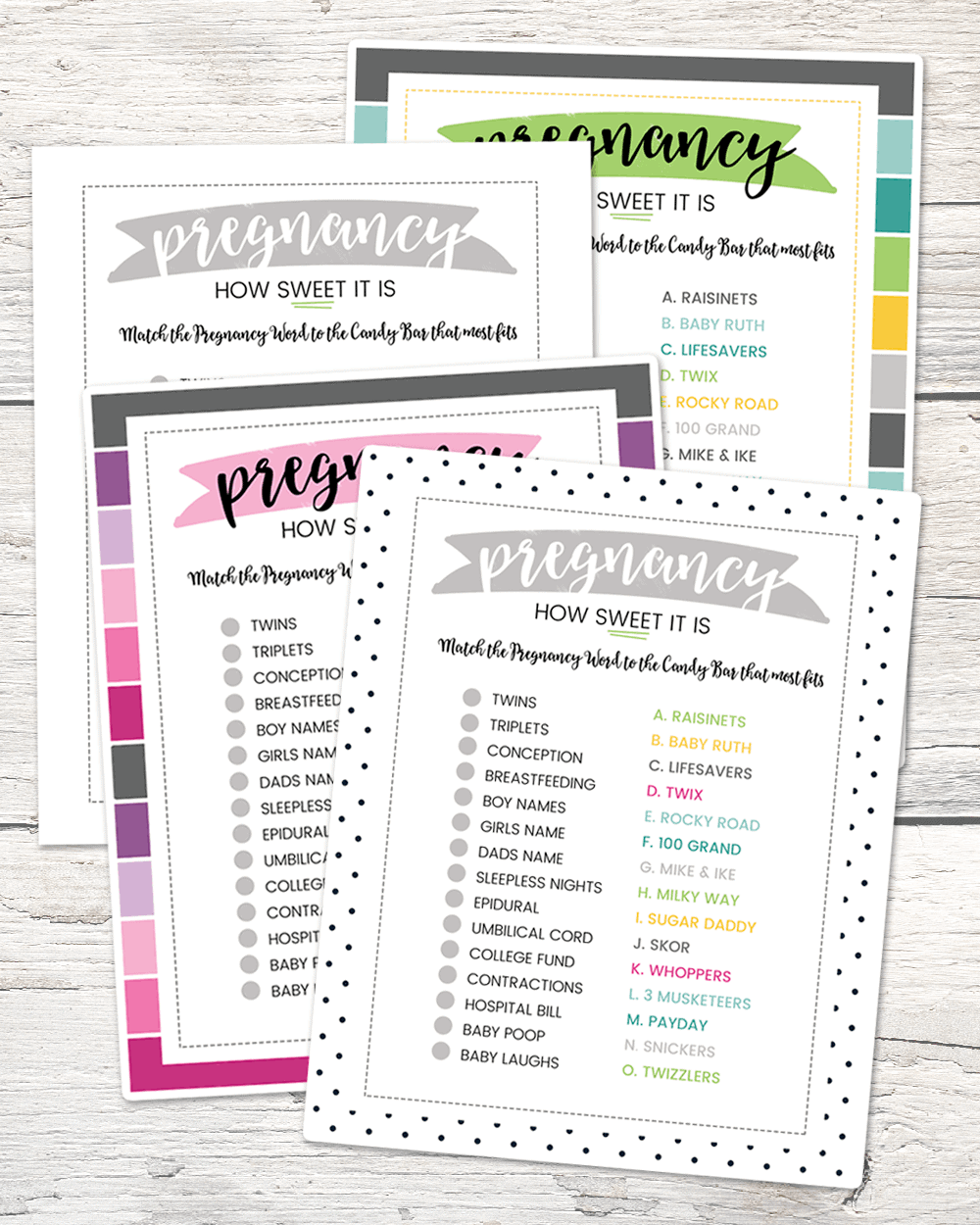 There are a few options to download and use for this game. We have a plain version, a polka dot version, a GIRL version, and a boy version. Each one is adorable and perfect for your next shower.
Again, all you have to do is download and print the forms and then use them for your shower. Easy peasy, and so fun!
POLKA DOT VERSION: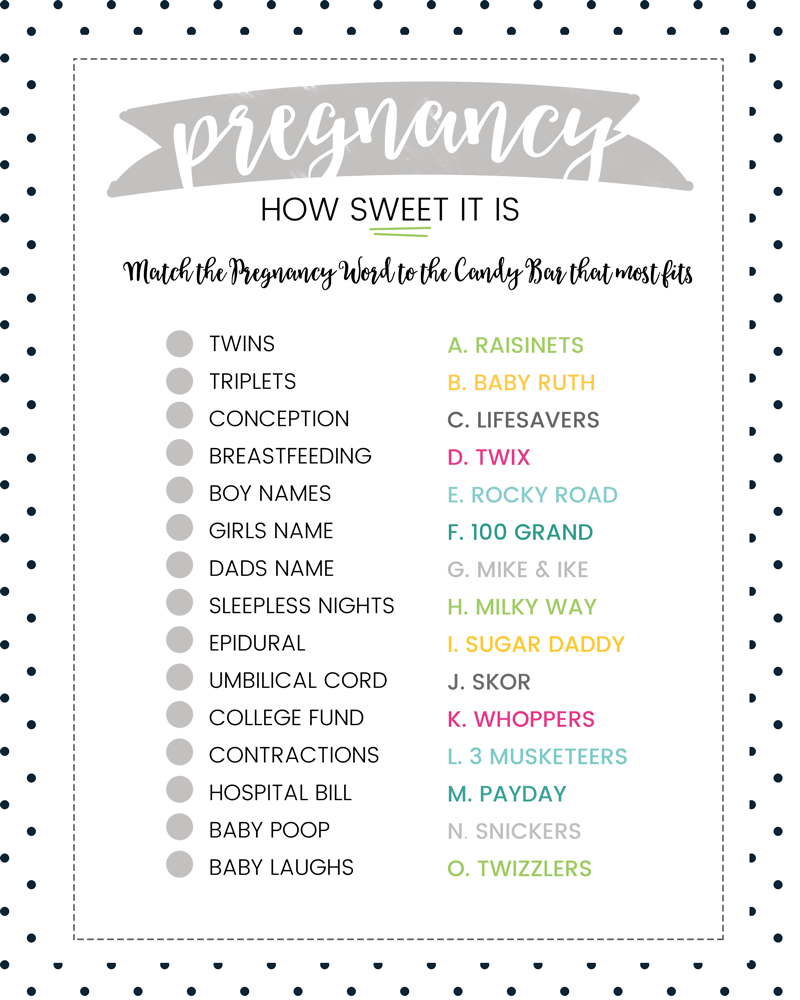 For even more fun Baby Shower Games, check out: