This post is sponsored by Kimberly-Clark. As always, all opinions, are 100% my own.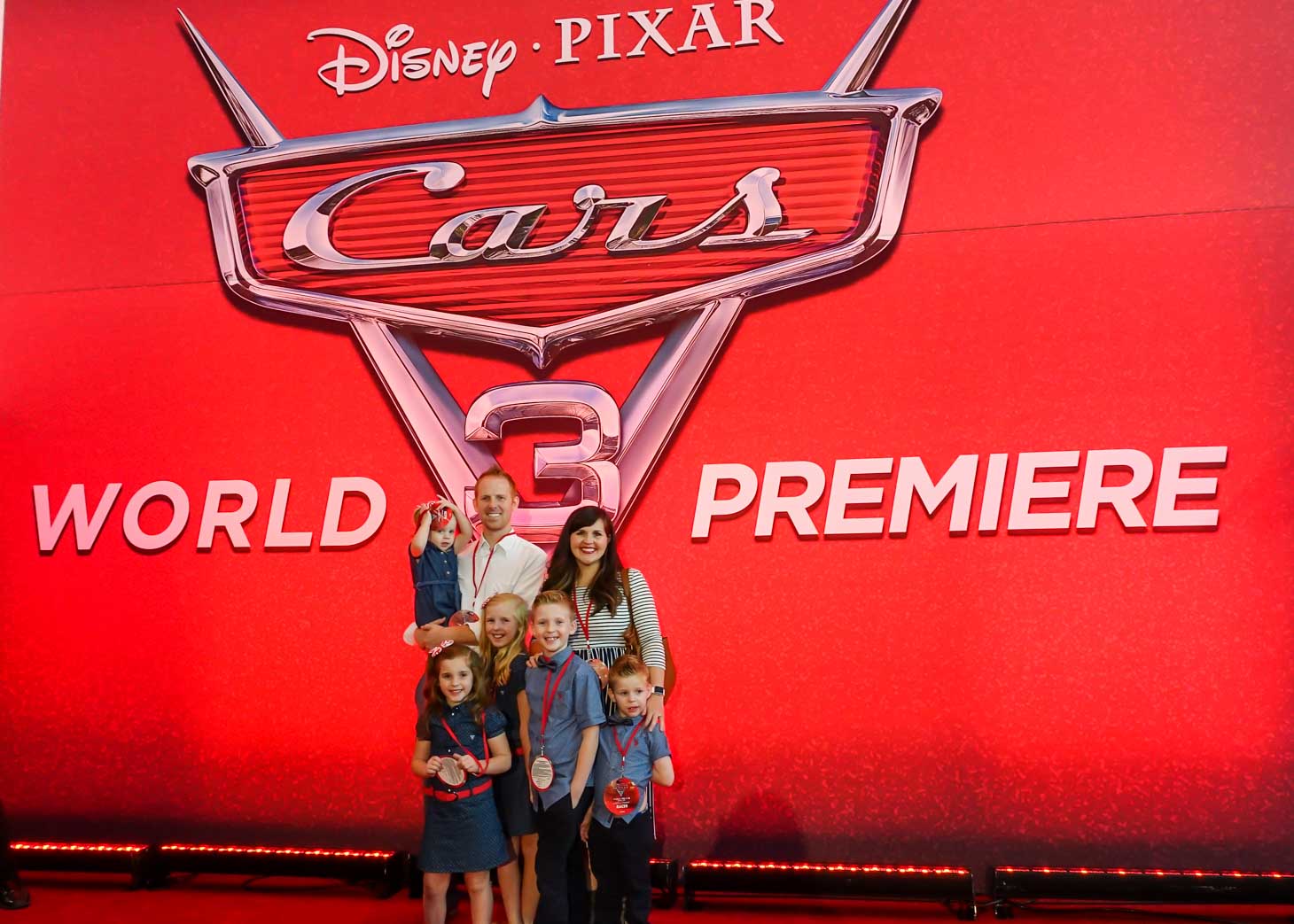 Call me twisted, but a part of me was seriously excited for my kids to be home all day during summer break. I love my kids, and I love the thought of spending time with them. When the break came, however, I realized that it was harder than I remembered to get in that quality time. My husband and I were both busy with work hours and trying to keep the house clean with all the extra messes. One of the biggest battles was SCREEN TIME! We were looking for a way to spend some screen-free quality time together that everyone would enjoy. Without realizing it, we stumbled upon the perfect answer: Road trip!
We were blessed enough to be able to partner with Kimberly-Clark to take a vacation to Disneyland resorts, as well as the World Premiere of Disney Pixar's Cars 3. It is always nice when I get to collaborate with products that I love and already use in my every day life. And as you'll see, this partnership made a big difference in how stress-free our trip was.
With 5 little kids, and one on the way, any family vacation can either be the quality time together that I dream of, or a disaster-filled stress ball of large emotions and short tempers. What is the difference? I have found that it comes down to preparation, especially for the little things. To help you out with this, at the end of this post, I've shared a little secret tool to help out with this! 😉 Some Kimberly-Clark products that we definitely needed and used for this trip were Huggies® One & Done® Wipes, Kleenex® brand facial tissues,  Pull-Ups® Training Pants, Viva® Paper Towels. It also worked out that all of these were designed with fun Disney's Cars 3 artwork that my kids had fun matching up with the movie.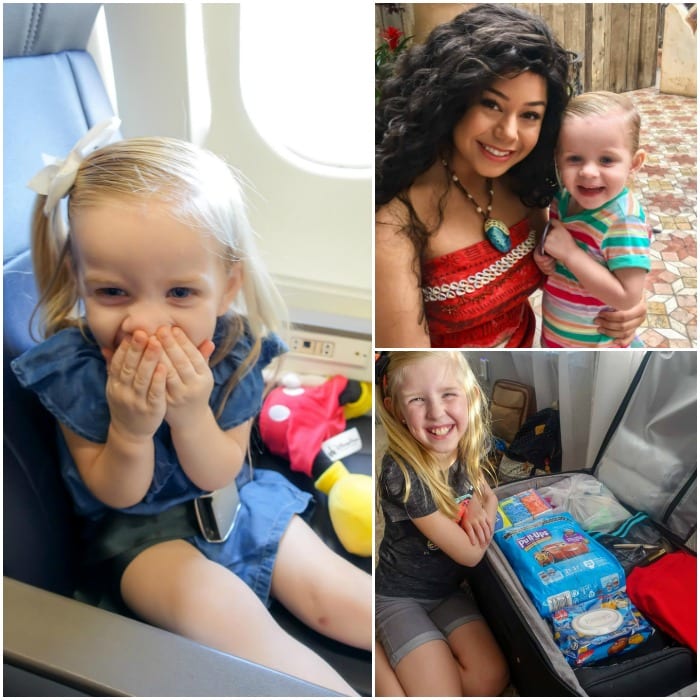 The trip was awesome from start to finish. One of the big worries that my husband and I had was our 2 year old who is currently in the midst of potty training. With being in a crowded plane, in a theatre, in a hotel bed,  and in lines at the park, the last thing we wanted was an accident. Luckily Pull-Ups are extremely comfortable, so our daughter didn't mind wearing them, and they are so quick and easy to change on the fly with the easy open sides. Our daughter was happy all day, and so were we.
And how couldn't we be? Even though I was pregnant and was not able to go on many of the rides, I was still able to partake in my favorite Disneyland pastime – EATING! We found so many yummy new treats (and some old classics). Some of my favorites were…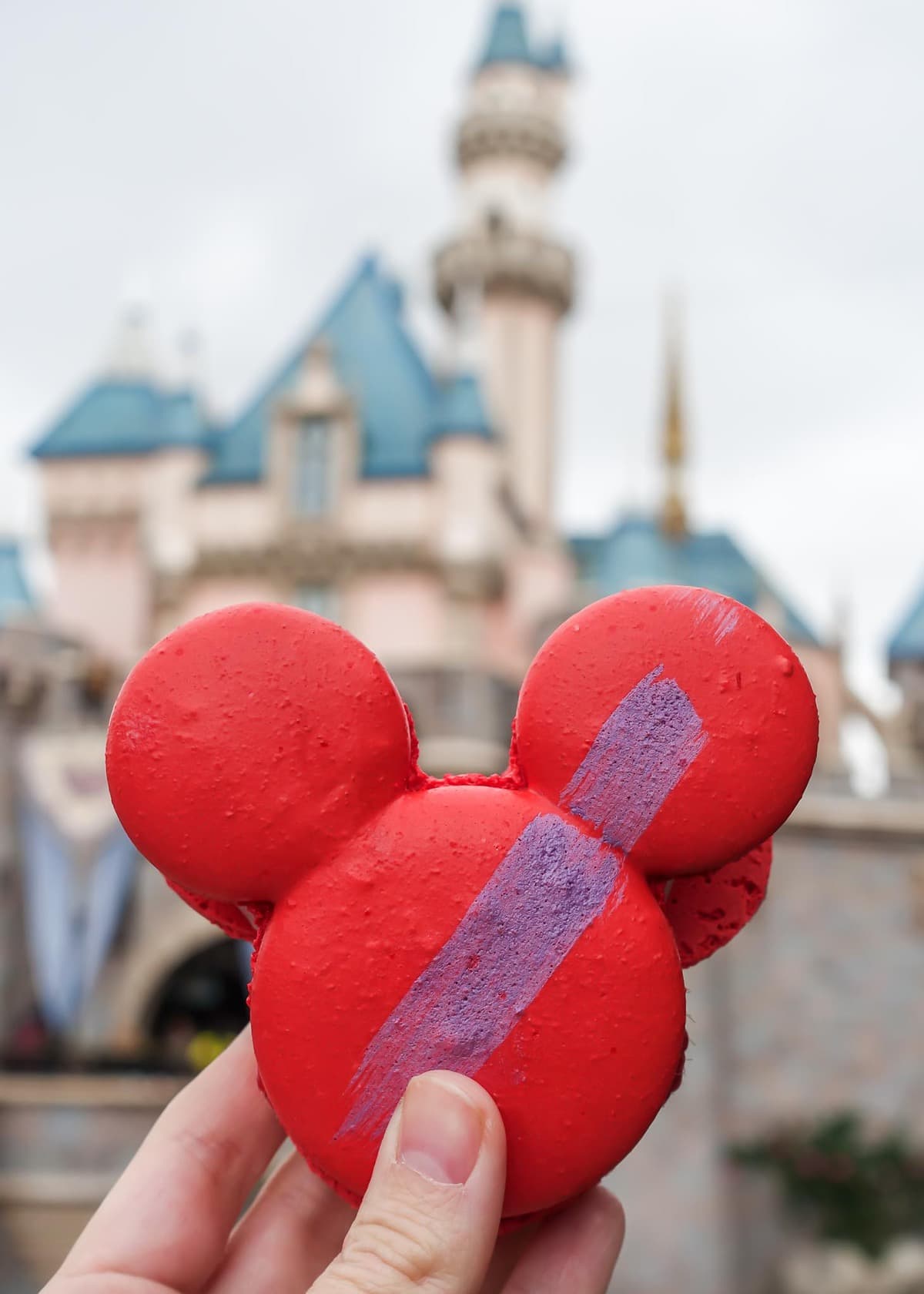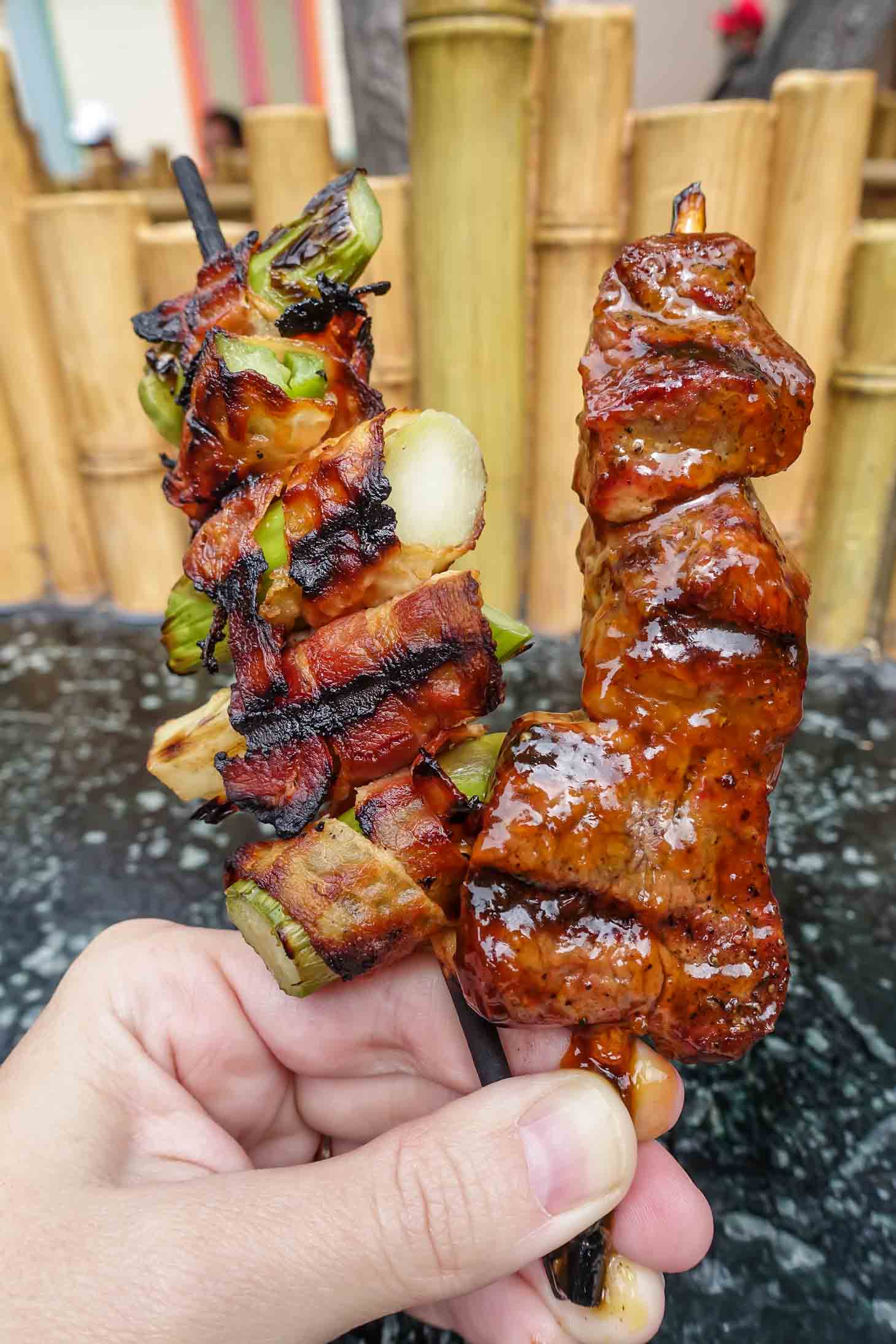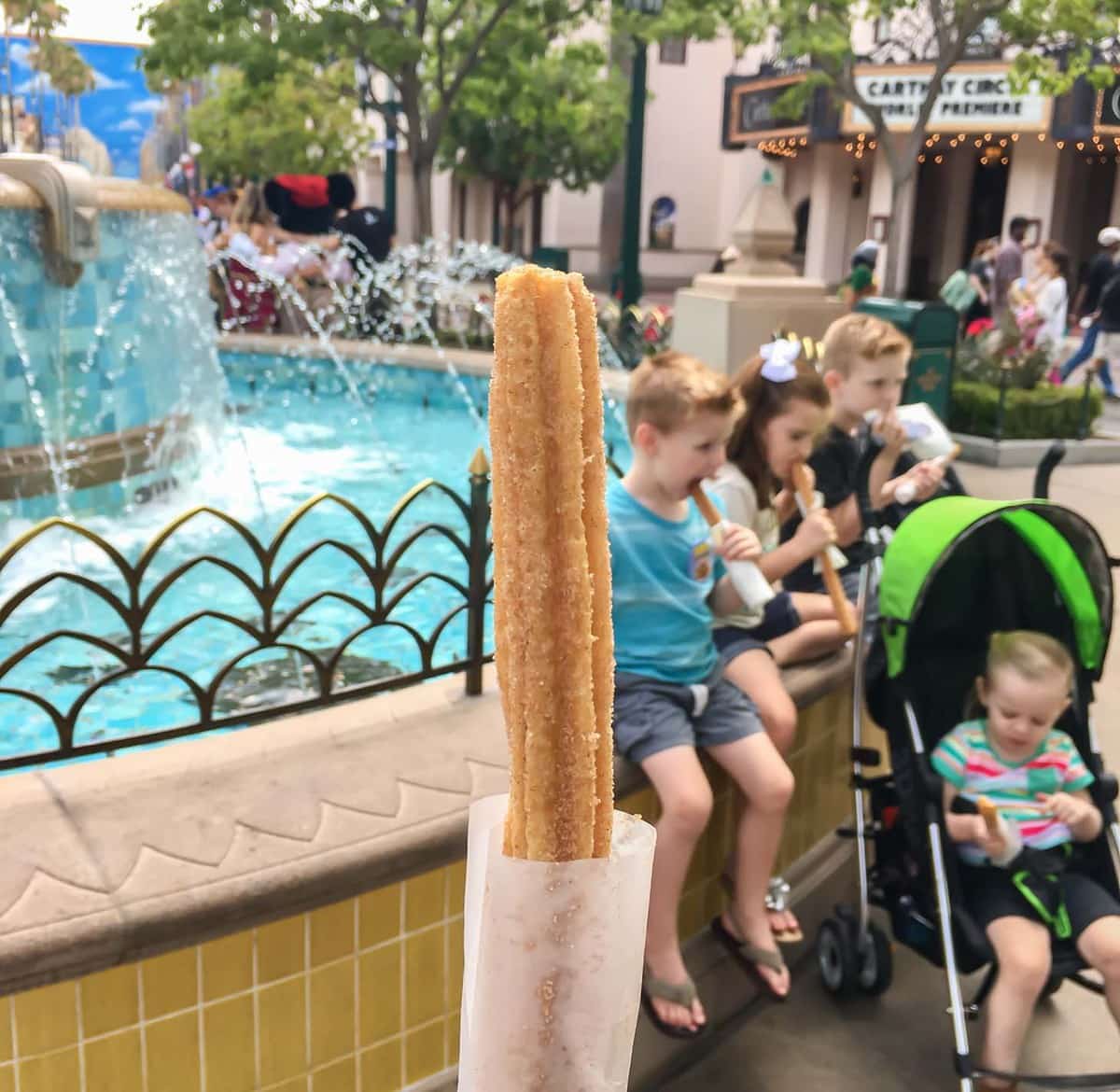 Classic Churros from all over the parks!
I felt my kids were always eating too. One of the best preparations that we did were to bring some pre-folded Viva Paper Towels in a zipper bag each day. If we were ever eating on a bench, or they were eating something that we knew would be messy or if my kids wanted some popcorn at the movie, we just whipped out these bad boys, and there was no worries. If you haven't tried these, they are not like your ordinary paper towels. These look and feel like cloth! They are so durable and absorbent. It worked great for trying to keep my kids clean.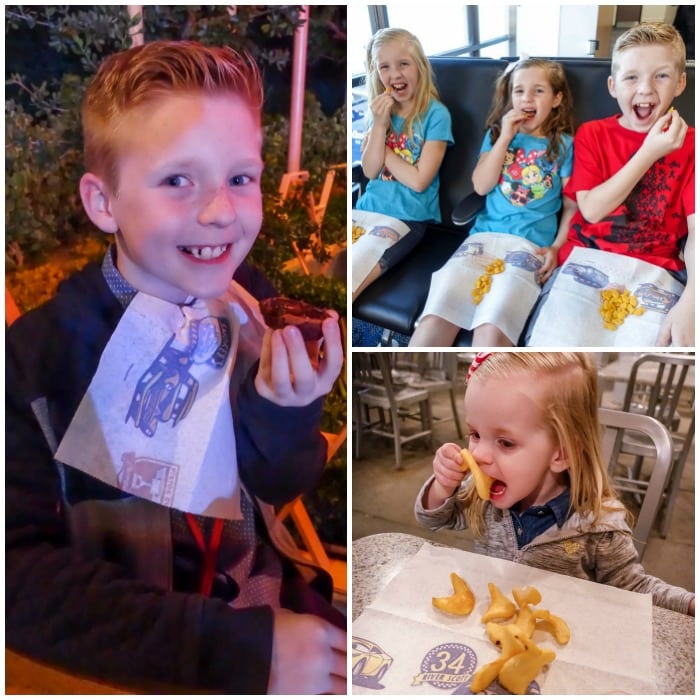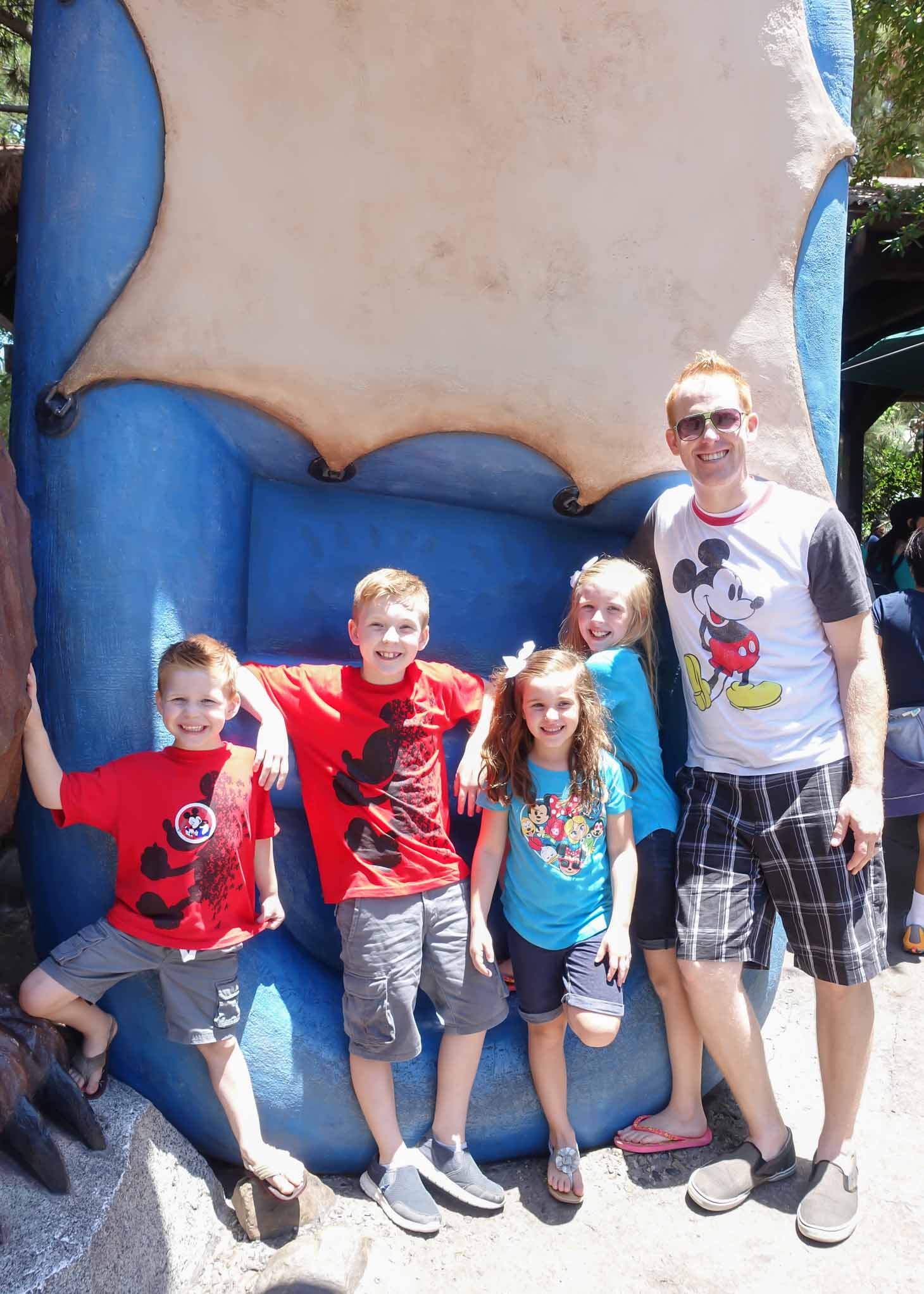 Viva Paper Towels also came in handy in drying off after Grizzly River Run at California Adventure!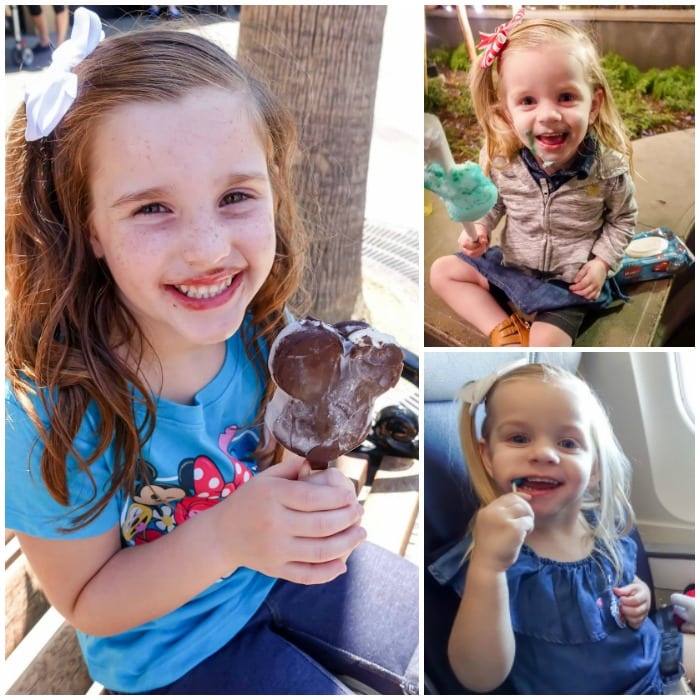 Unfortunately, it's impossible to keep kids completely clean, especially my kids. That's why we always have Huggies One & Done Wipes on hand. One of the things that we really wanted to catch was the dole-whip cotton candy, unfortunately, its seasonal, so we missed it by a month or so. Luckily, they had two other cool flavors, watermelon, and electric cotton candy (imagine cotton candy with Poprocks in it)! Melody would have eaten it all day long, and probably could have, because I feel like she only got a fraction of it in her mouth. The blue sticky mess that was constantly around her face and in her hair really was not stressful, because we just constantly had a wipe ready to quickly wipe it away. Luckily they are very soft and strong, so she didn't mind it.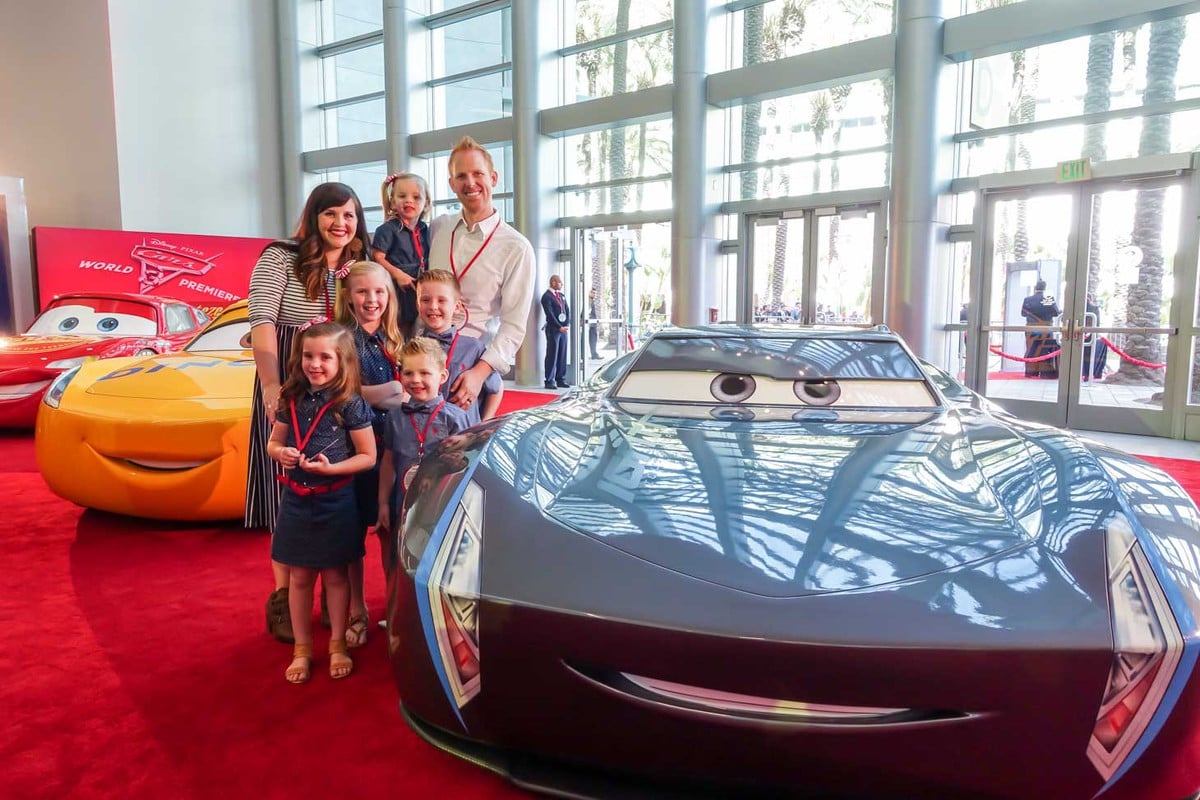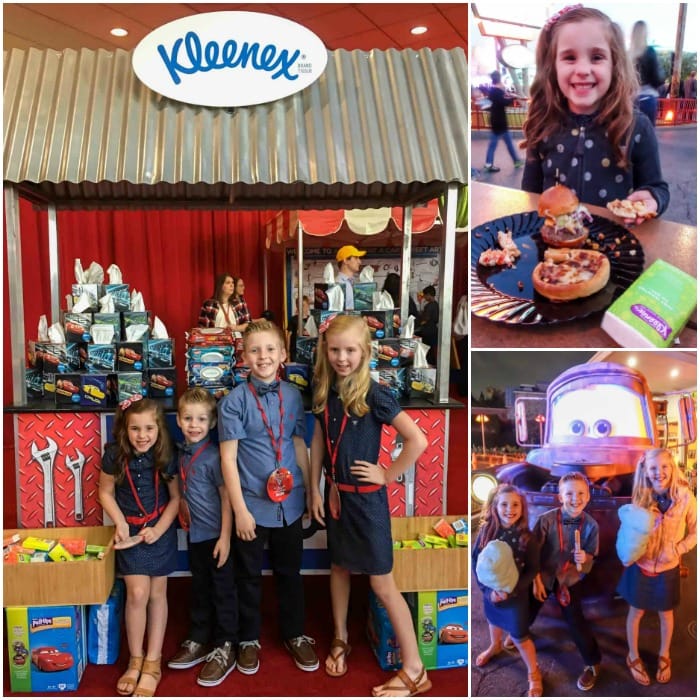 The food was great, but the best part was the Premiere of Disney Pixar's Cars 3! We are not a fancy family, AT ALL! And we were reminded of that at the event. It was fun to all have matching outfits, but they were not matching long. Somehow, things kept getting spilled on my kids clothes, and even my husband spilled something on his pants! But here is a little secret if you ever have to go to a fancy event, bring Huggies wipes! They are great for getting out stains – they quickly dry, and don't leave rings. (This is my husband's secret weapon with his ties!) The movie was awesome, and everyone loved it, especially my Wes! He loves Cars, and had a blast! We lovingly call Wes, "Goo" (in fact, he thinks its his real name). We call him that because something always seems to be dripping from his mouth and his nose. Luckily, we had Kleenex Facial Tissues always handy. They are so soft and come in small pouches perfect for bags and purses. 😉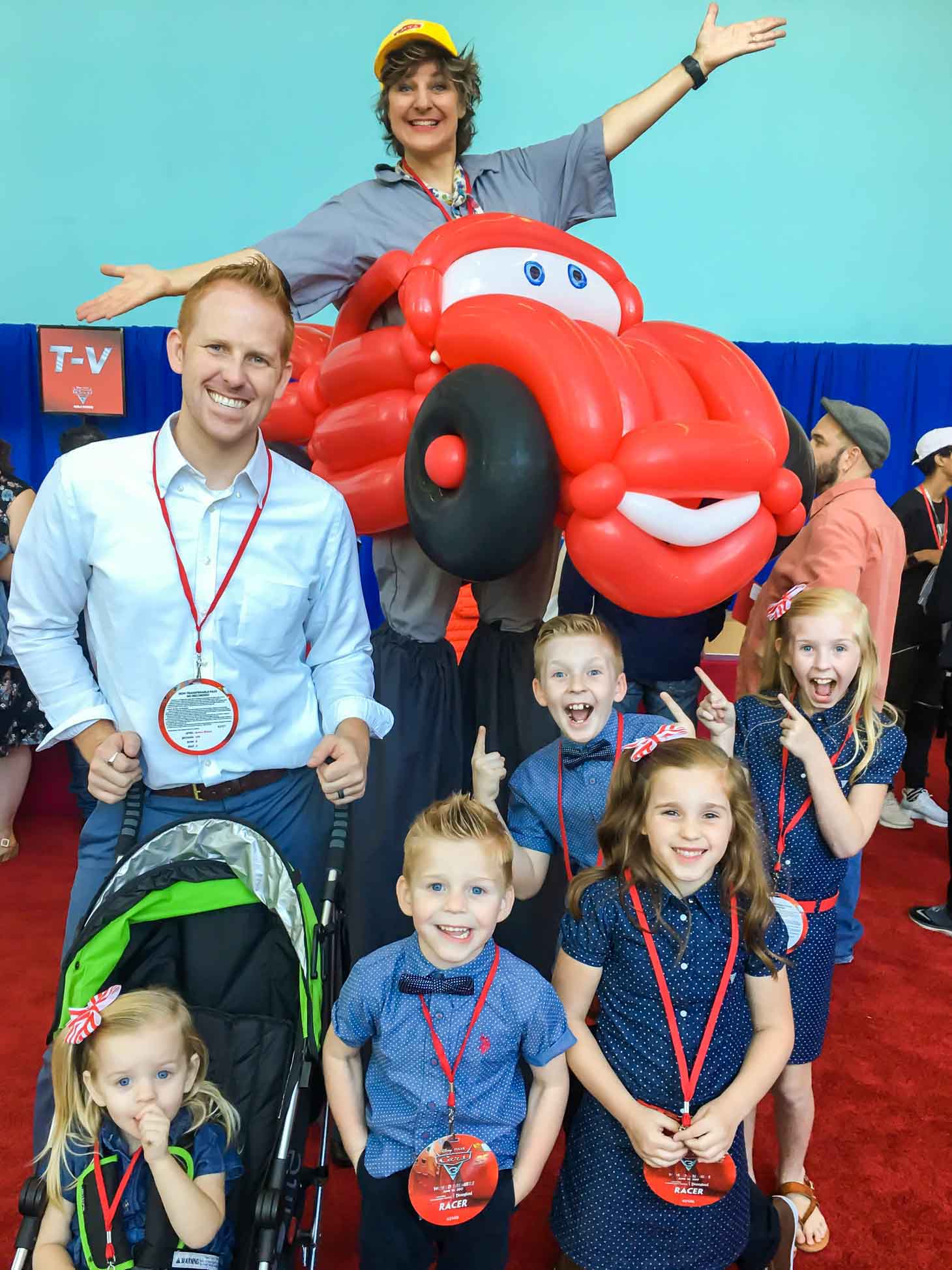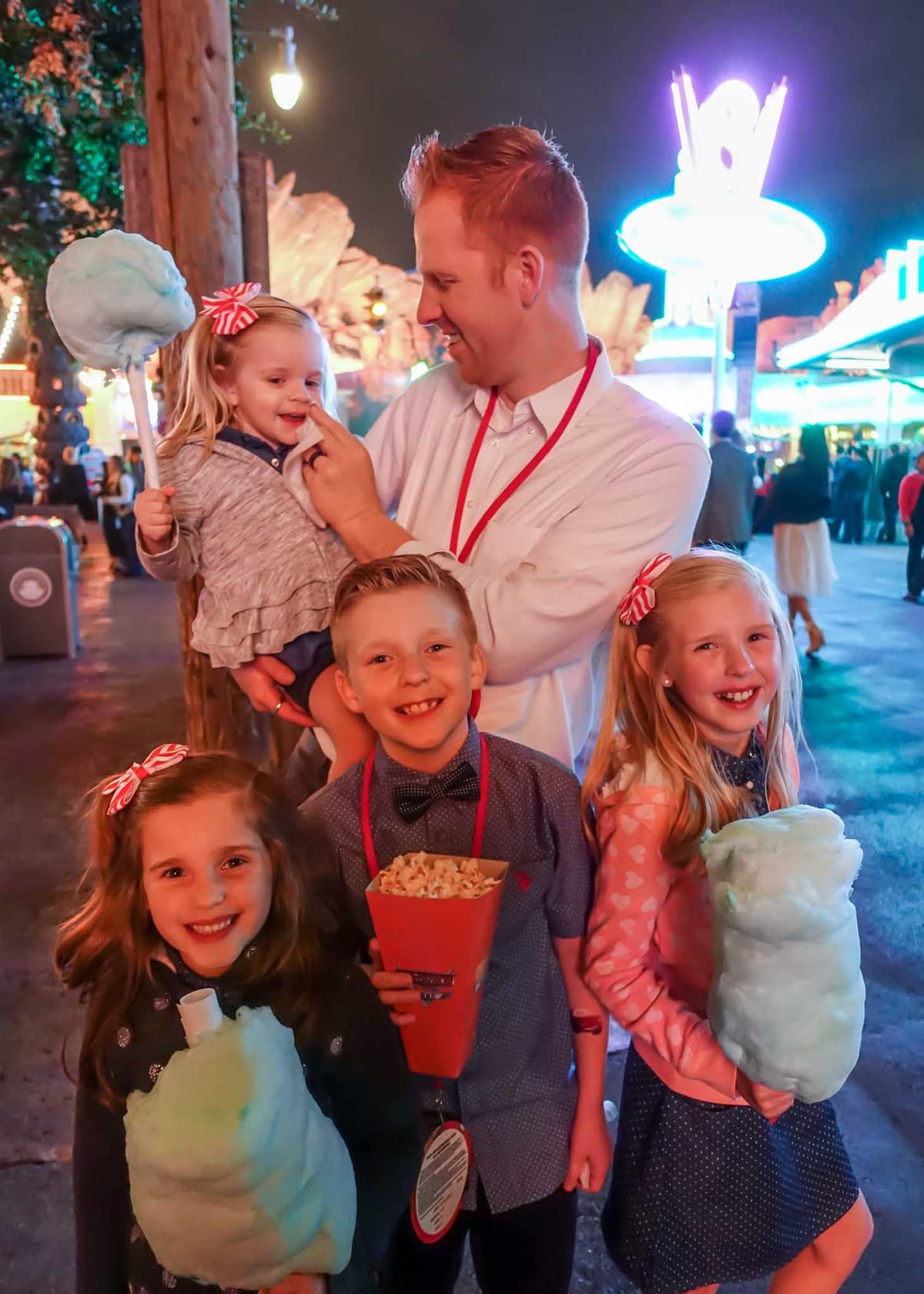 I love this picture below at the after party at Cars Land in Disney's California Adventure park, because of Goo's expression. It was a long, awesome day, and he was not happy about having to be on his best behavior. He just wanted to run everywhere, and there was so much to do! He wanted to see all the cars, and eat all the food, and his mean parents kept wanting to take pictures. 😉 The trip was more than we could have asked for! And it was not nearly as stressful as my husband feared it would be.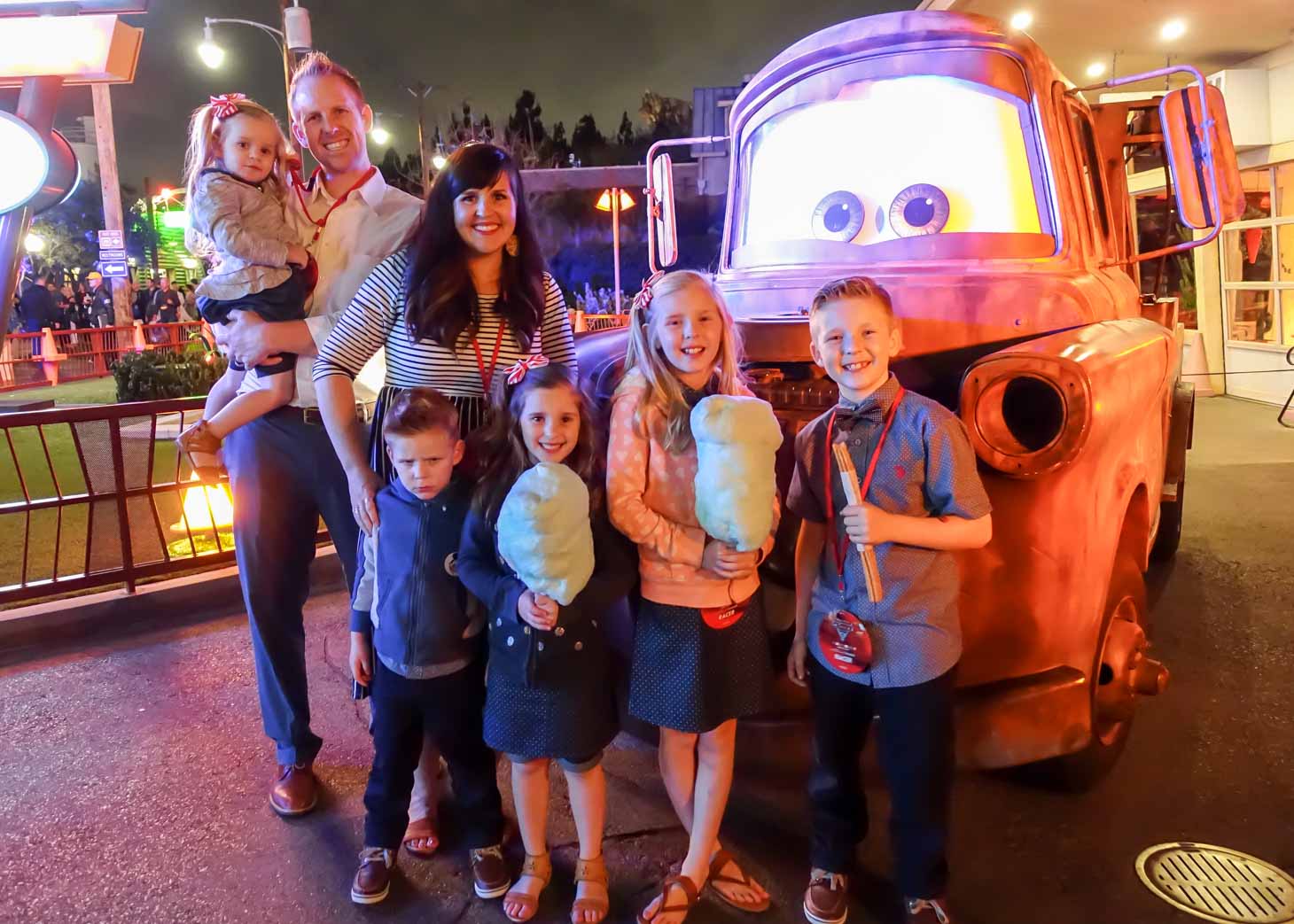 I talked earlier about our secret weapon, and here it is: A Disneyland Packing List, especially for families with kids and toddlers. With this, we didn't forget a single thing!
DISNEYLAND PACKING LIST: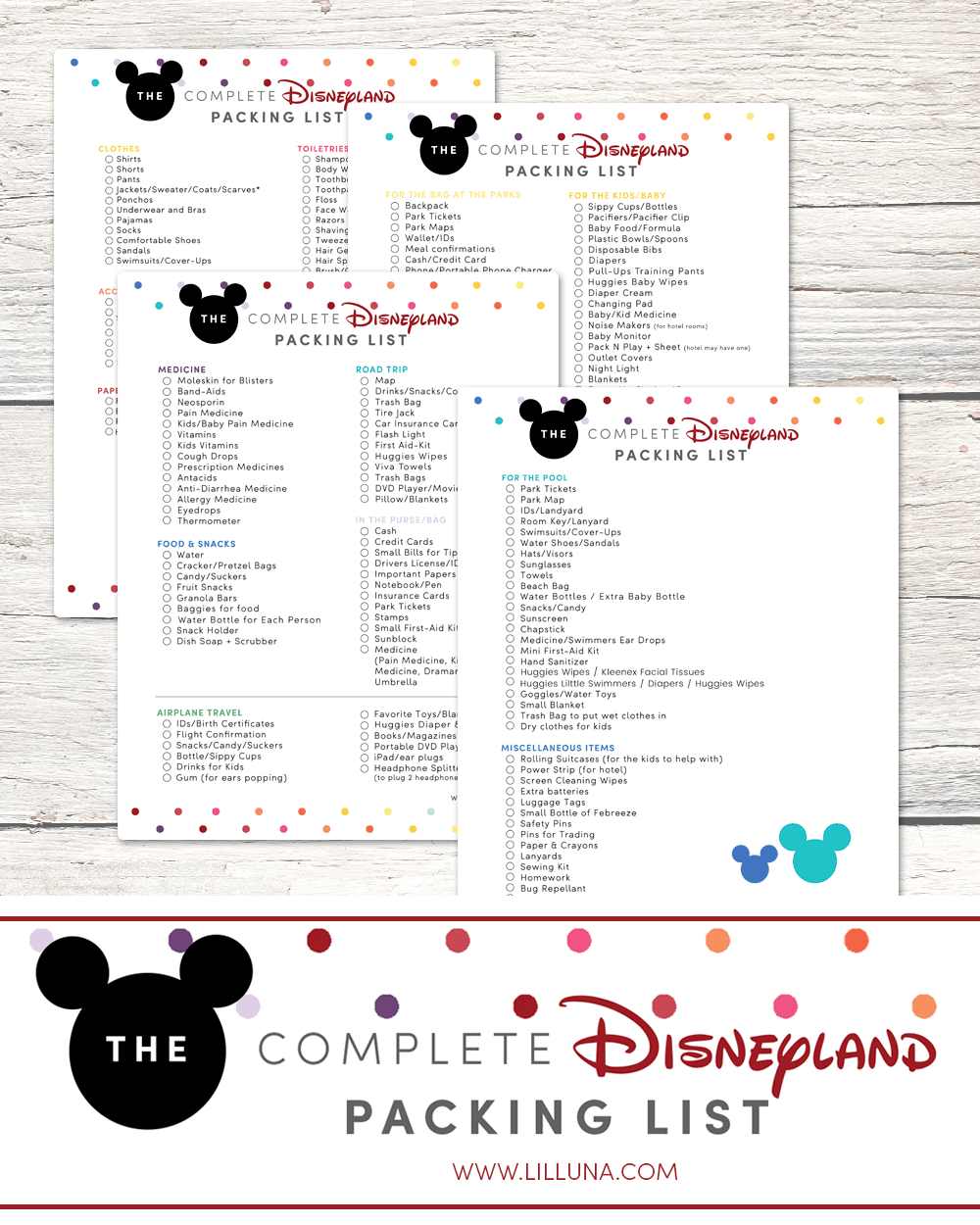 I hope this list comes in handy as you prepare for your family adventure to the Happiest Place on Earth! I know the last thing I want to worry about when going on vacation is trying to go find and buy any items we forgot at home.
For more information about some of our favorite products we used on our trip, check out:
ENJOY!