Give your kids a fun surprise in their lunch box! These FREE printable lunch box notes and jokes are an easy way to brighten their day.
Do you pack your kids lunch for school? If so, here are some lunch box ideas to make it easy for you! While you're at it, slip one of these fun notes into their lunch box and let them know you're thinking of them.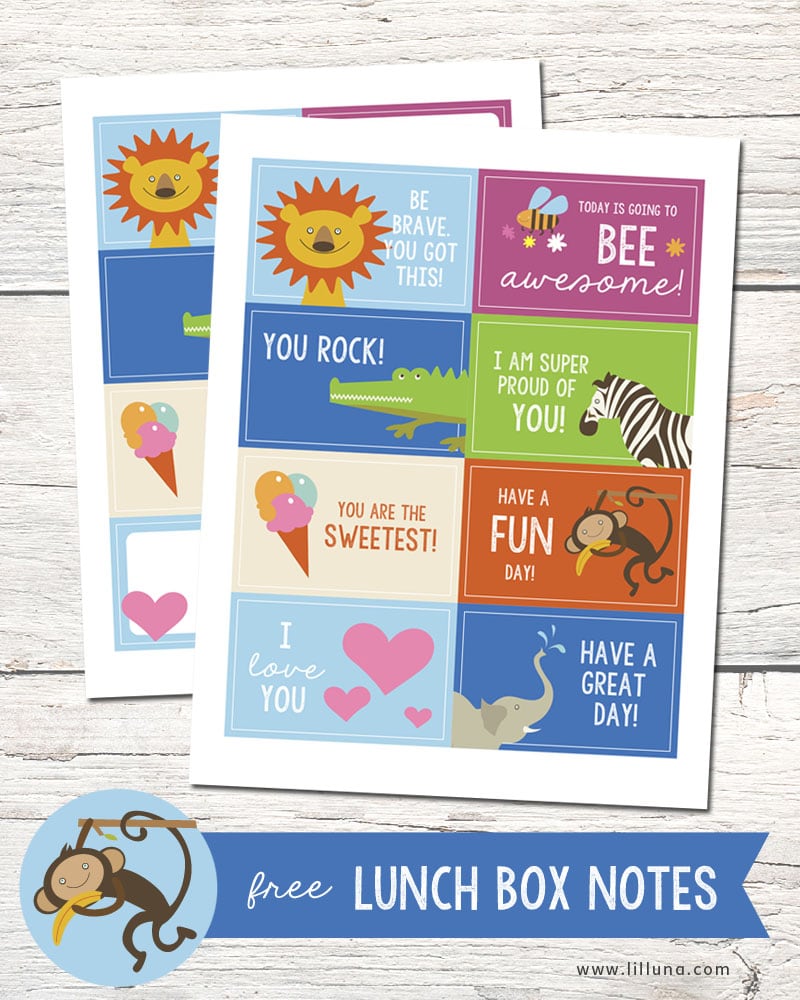 Are you finally back into "school schedules"??
I'm just now feeling like we're back in a groove and the kids know the drill…
No breakfast until they're dressed and beds are made.
No TV until backpacks are ready and breakfast is eaten.
Wash their hands and grab a snack after school.
No playing until homework is done.
Lunches made and in the fridge for the next day of school.
Clothes laid out for the next day of school.
These are just some of the "rules" we've set up for this school year. The kids play an active role in doing these responsibilities, which we appreciate. We had most of these rules last year, but a new one we've done this year is having the kids make their lunches.
It's something they actually enjoy, and of course, it's something we still over-see. They're pretty good about having a good mix of foods and I'm proud to say they don't load it up with just "treats". 😉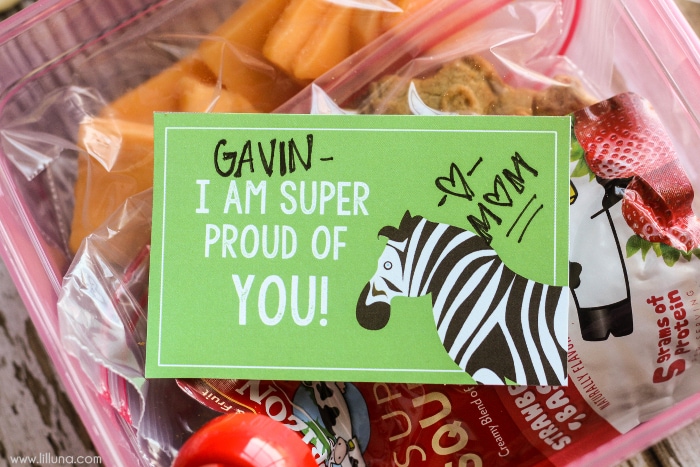 Mom's Contribution: Notes and Jokes!
With their lunch made each day, one of our traditions has been the "note from mom" I add to it each morning.
Yes, I write a note to the kids EVERY DAY!! Sometimes it's a simple, "I love you," (if time is short) but I usually try to write some words of encouragement or a reminder for the day. If I'm feeling really witty I like to write a joke. 😉
Not sure about you, but school is tough for kids so words of encouragement are always appreciated. I know this because my kids tell me so! In fact, they keep their notes every day and never throw them away which I think is SO cute!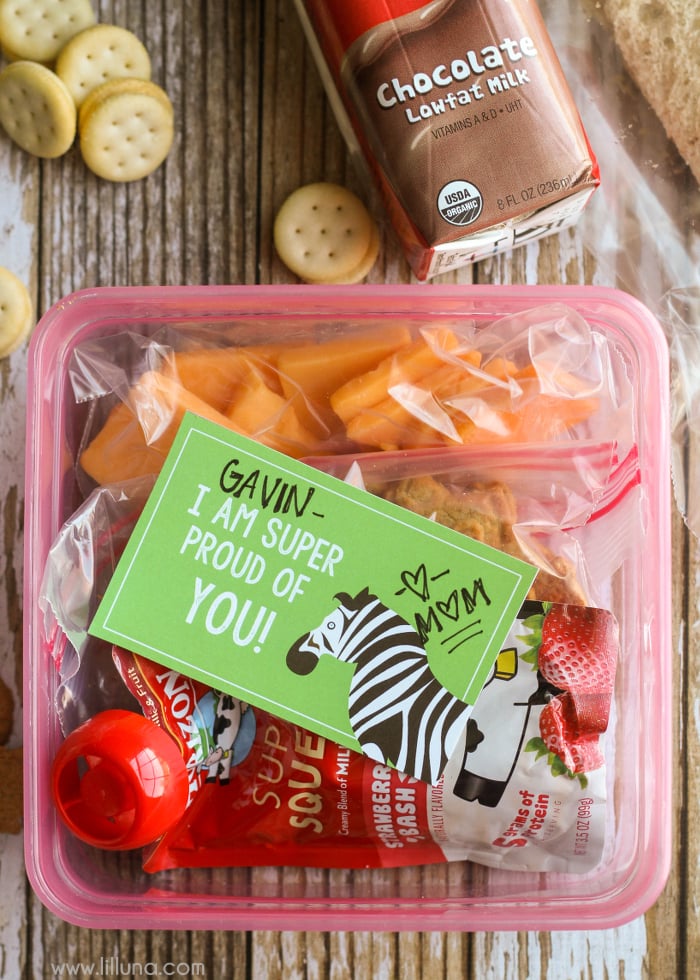 Printable Lunch Box Jokes and Notes
I thought it would be nice though to have some FREE lunch box notes already printed out to write on. You can personalize it or add something to it… I admit they've been nice to use on the days when we're running short on time.
Here are a couple different styles. I also wanted to make sure you had some blank ones to use too!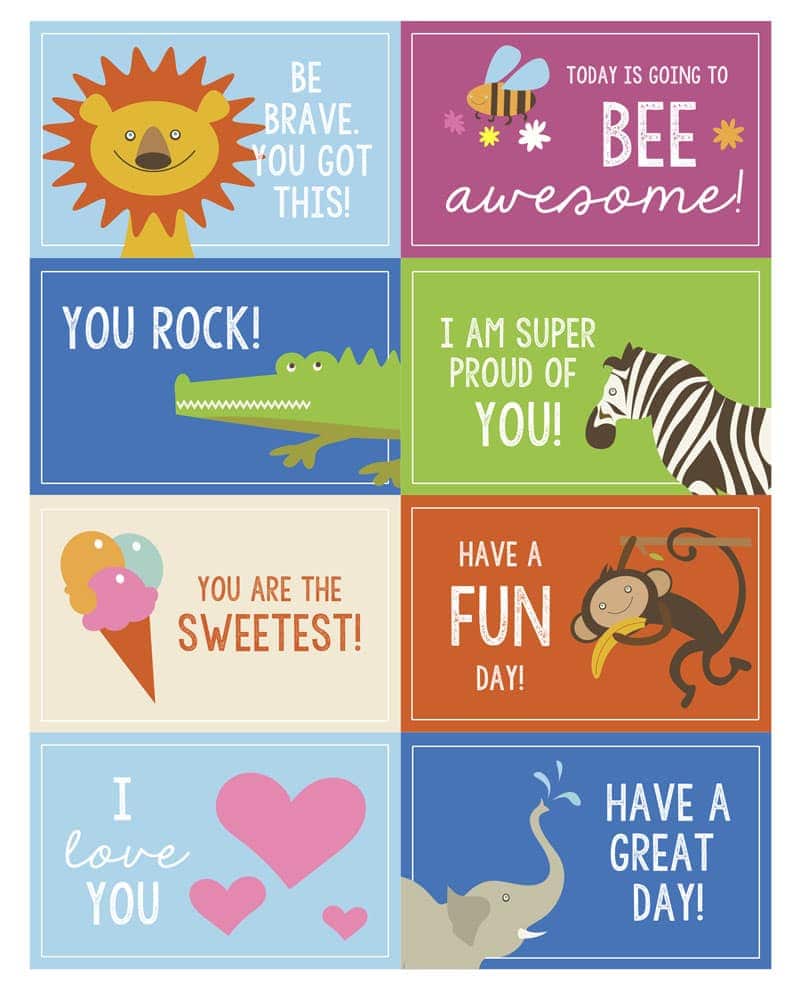 CLICK HERE TO DOWNLOAD THE LUNCH BOX NOTES ABOVE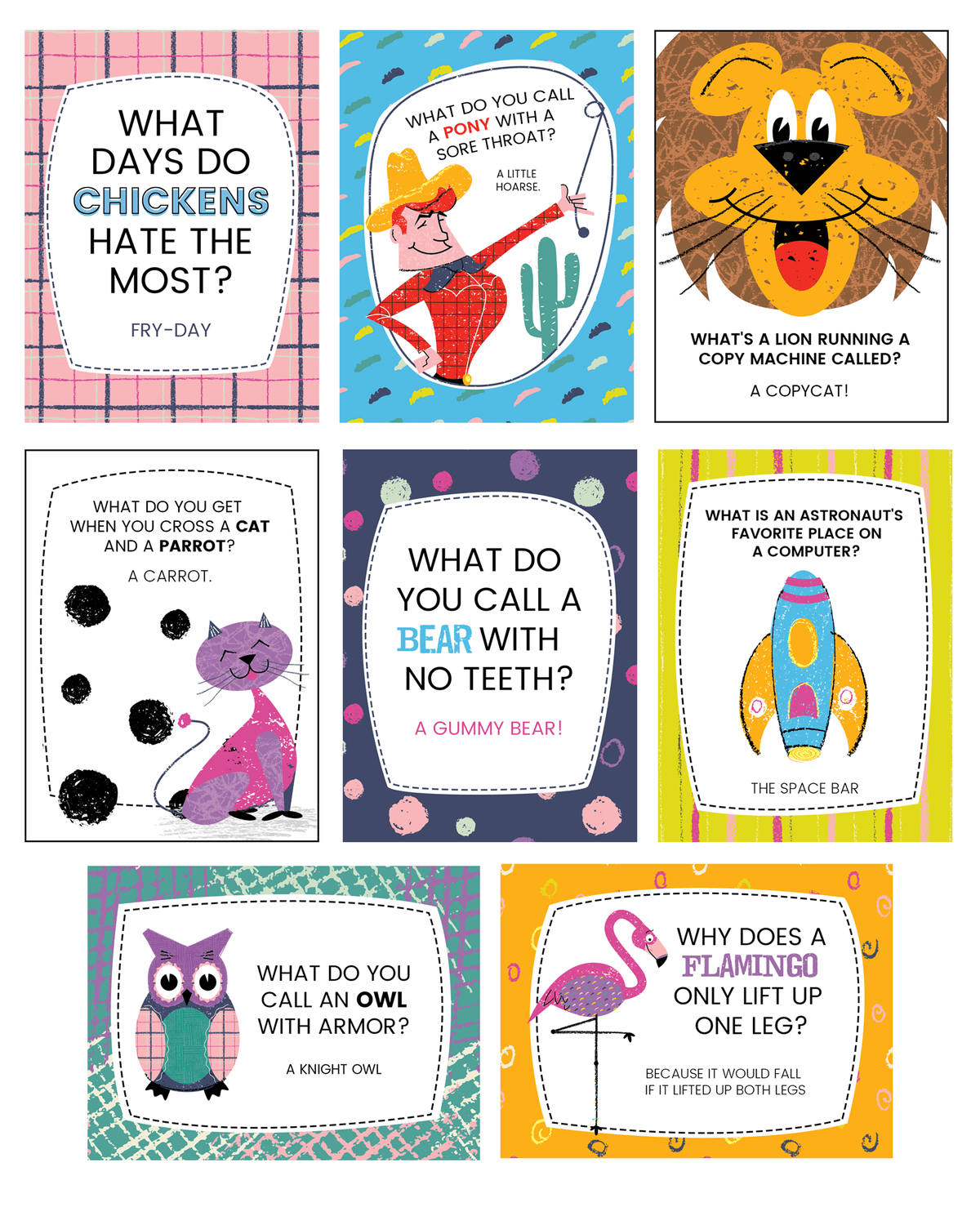 CLICK HERE TO DOWNLOAD THE LUNCH BOX JOKES ABOVE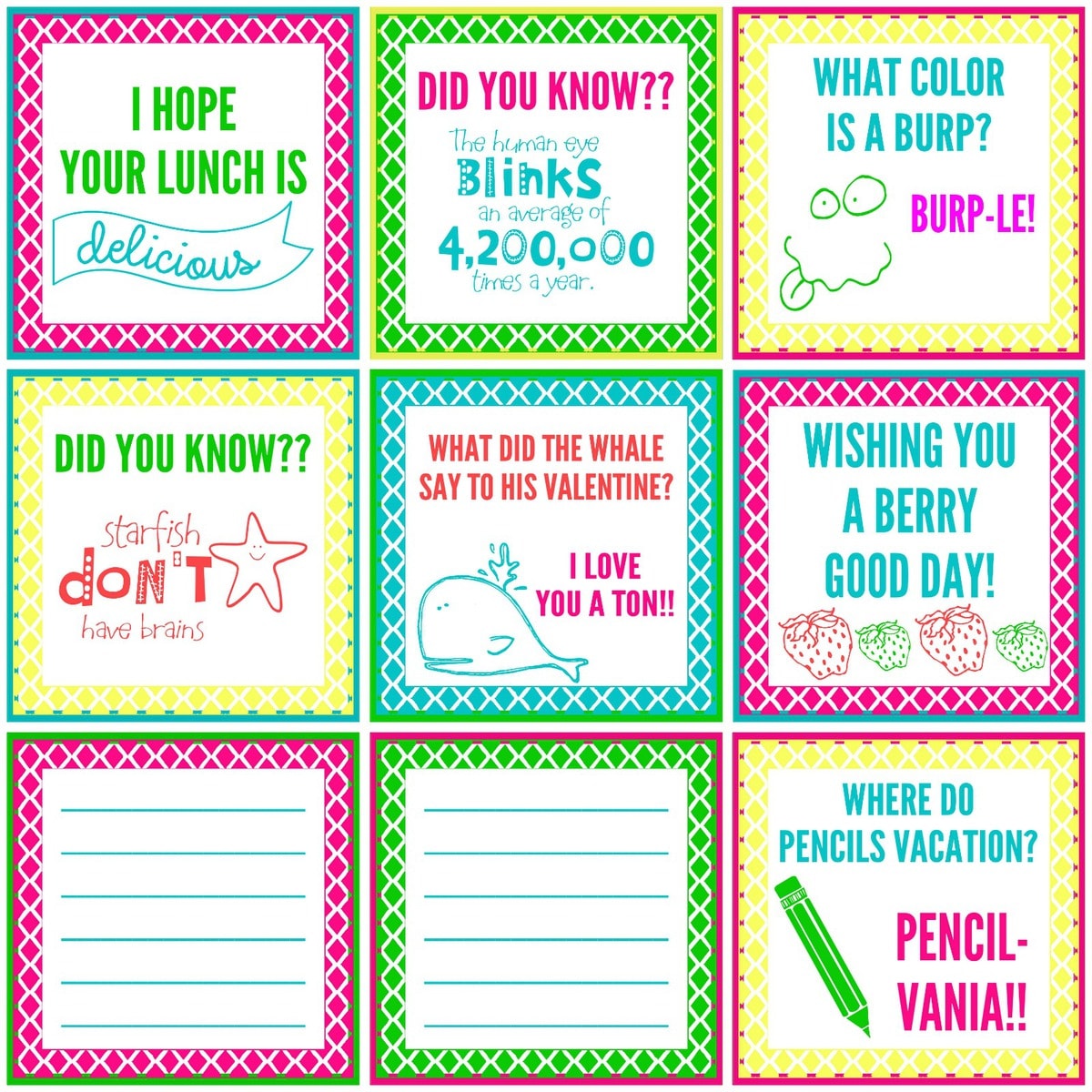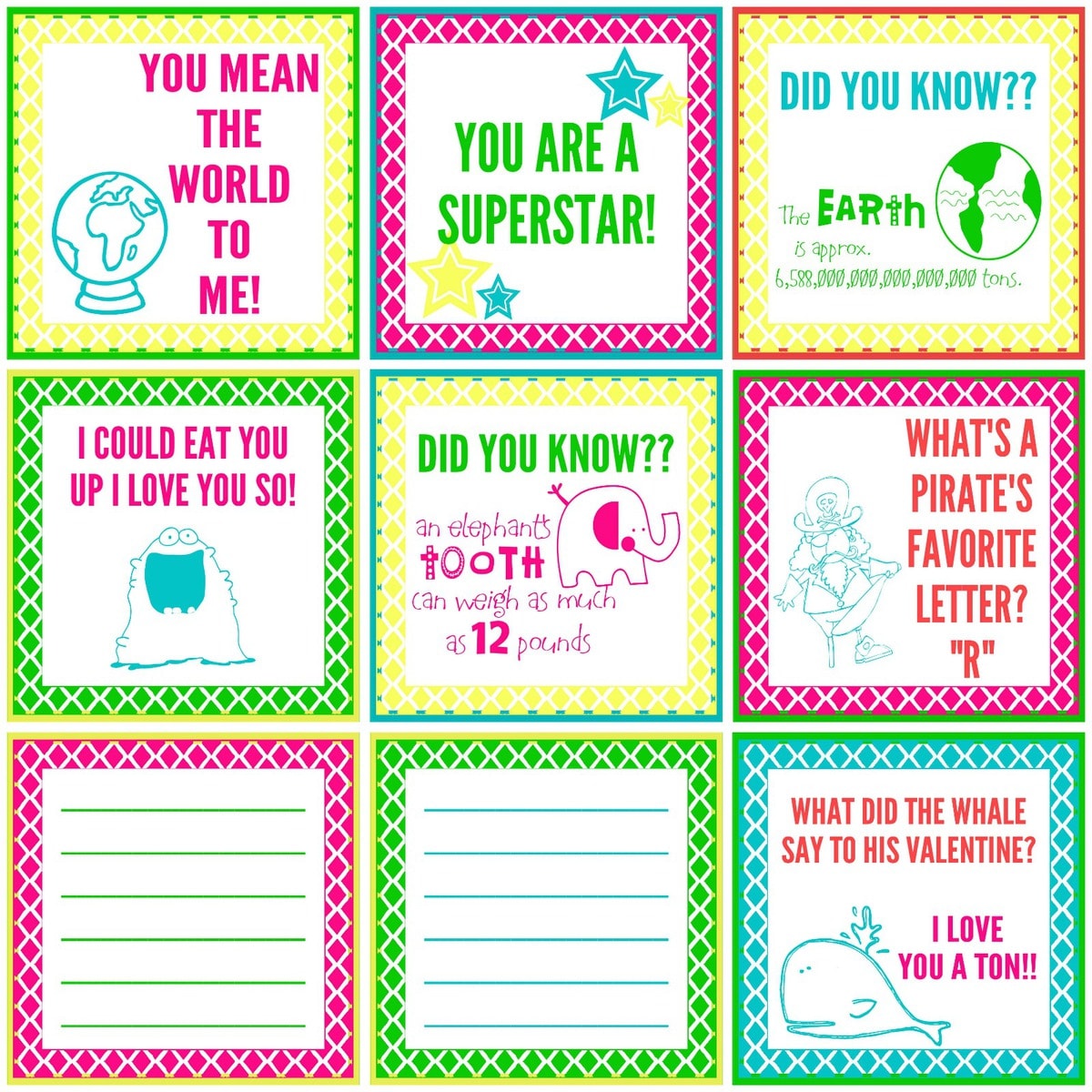 CLICK HERE TO DOWNLOAD THE LUNCHBOX NOTES AND JOKES ABOVE