FREE Kitchen Conversion Charts Print – available in 6 colors. Handy to have when you can't remember those conversions!!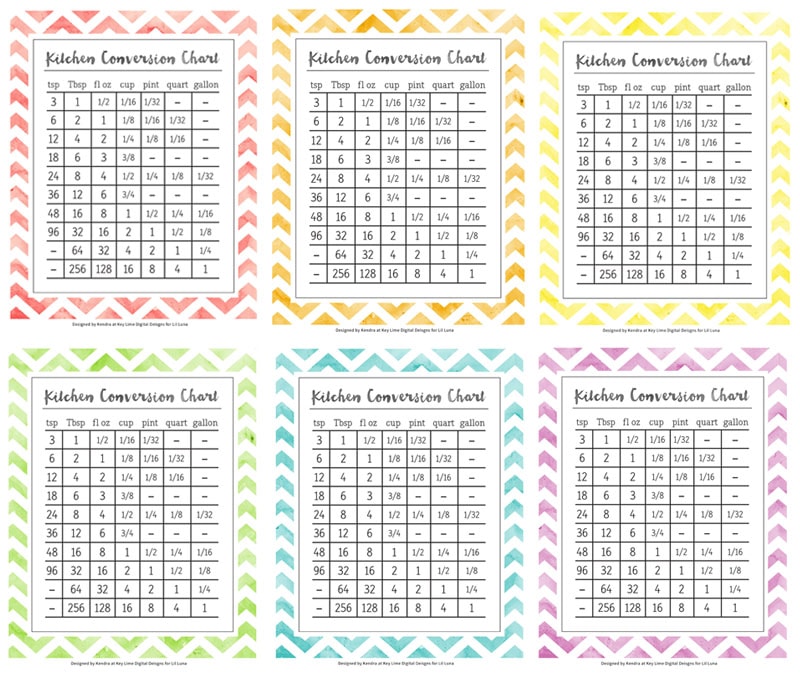 A MUST-HAVE FOR THE KITCHEN
Hey! Kendra here and I can't even tell you how many times I have googled "How many cups are in a Pint?" … Like every time I go to the store with Heavy Whipping Cream on my grocery list!
That's why when Kristyn suggested we make you guys a Kitchen Conversion Chart Printable I was super excited! I really need this!! I plan on printing it and tapping it on the inside of my kitchen cabinet! Or it would also work really well to put inside the front cover of a cookbook!
There are 6 color options you can download below! I hope you enjoy!
Printing Tip: If you want to put it inside a narrow cabinet or cookbook when you print set the scale to less than 100%. Try 75% or 50%.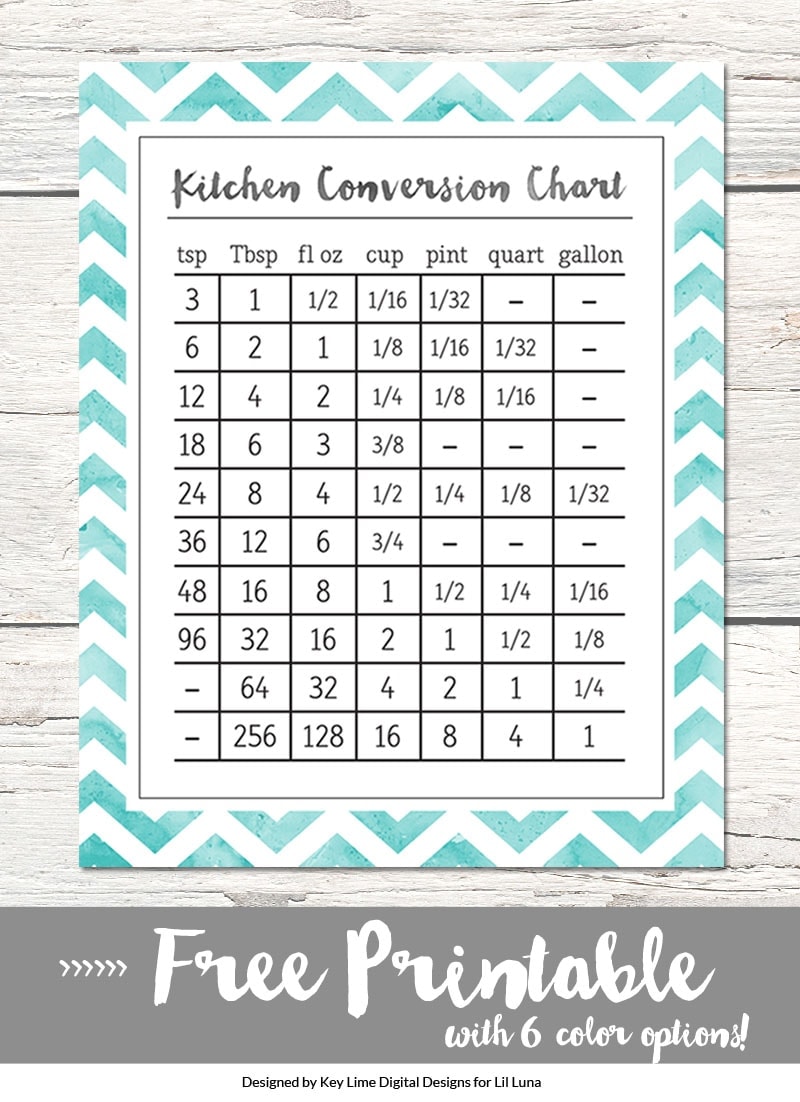 ---
 I LOVE this FREE Kitchen Conversion Chart Print. Do you know how many times I have to google these conversions each month?!
I'm excited to print, laminate and add this cute chart to the side of my fridge.
Thank you, Kendra!
For more great prints from her be sure to head to Kendra John Designs
 For more FREE prints, check out: