This post is in partnership with Universal Pictures Home Entertainment, as always all opinions are 100% my own.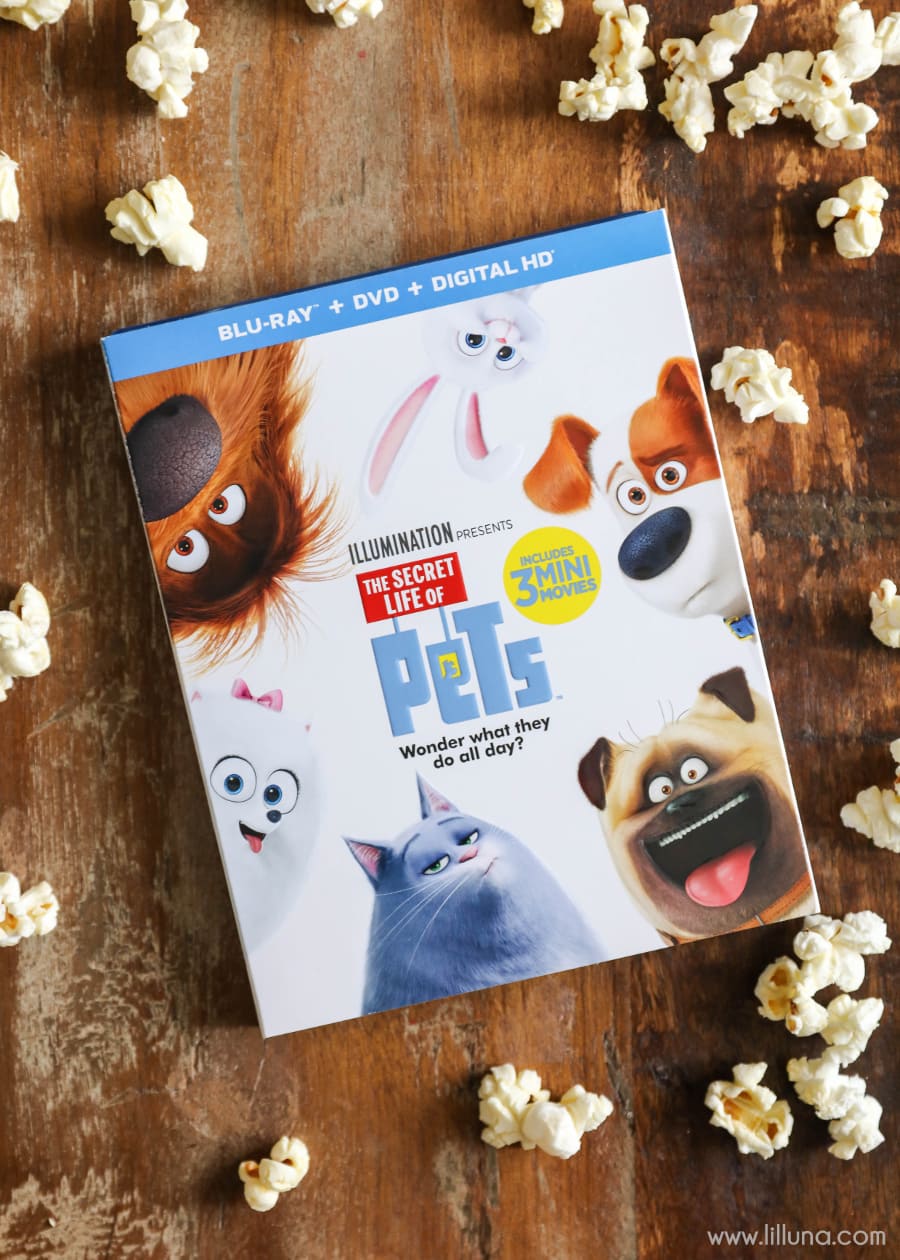 Ever wonder what your pets do when you're not home? The Secret Life of Pets is a comedy about the lives our pets lead after we leave for work or school each day. To celebrate the film coming to Blu-Ray and DVD, we decided to throw a themed movie night at home and the kids LOVED it! The best part? It was a breeze to throw together. We headed to the kitchen and made some delicious treats inspired by the characters in the film, making it even more fun!
Here are some of the fun little details from our night…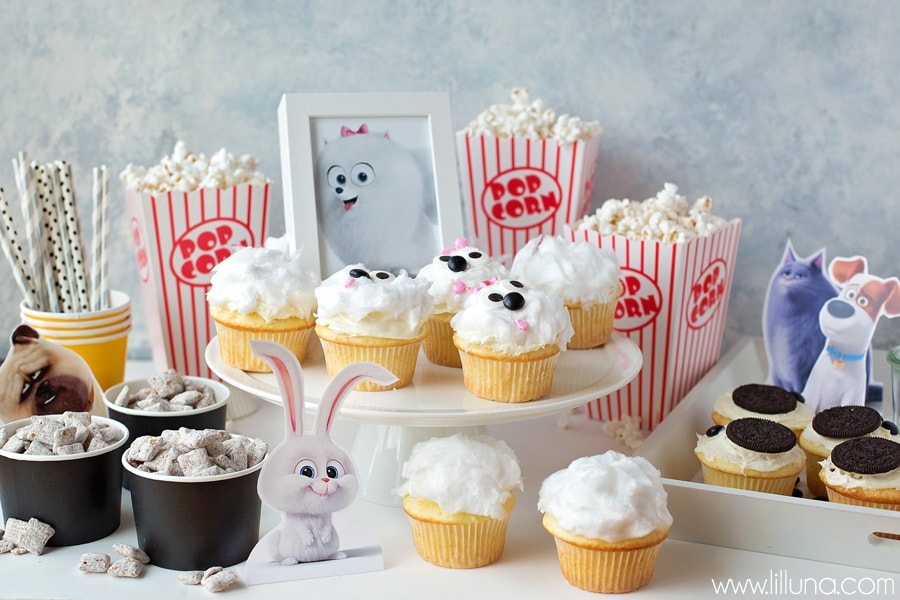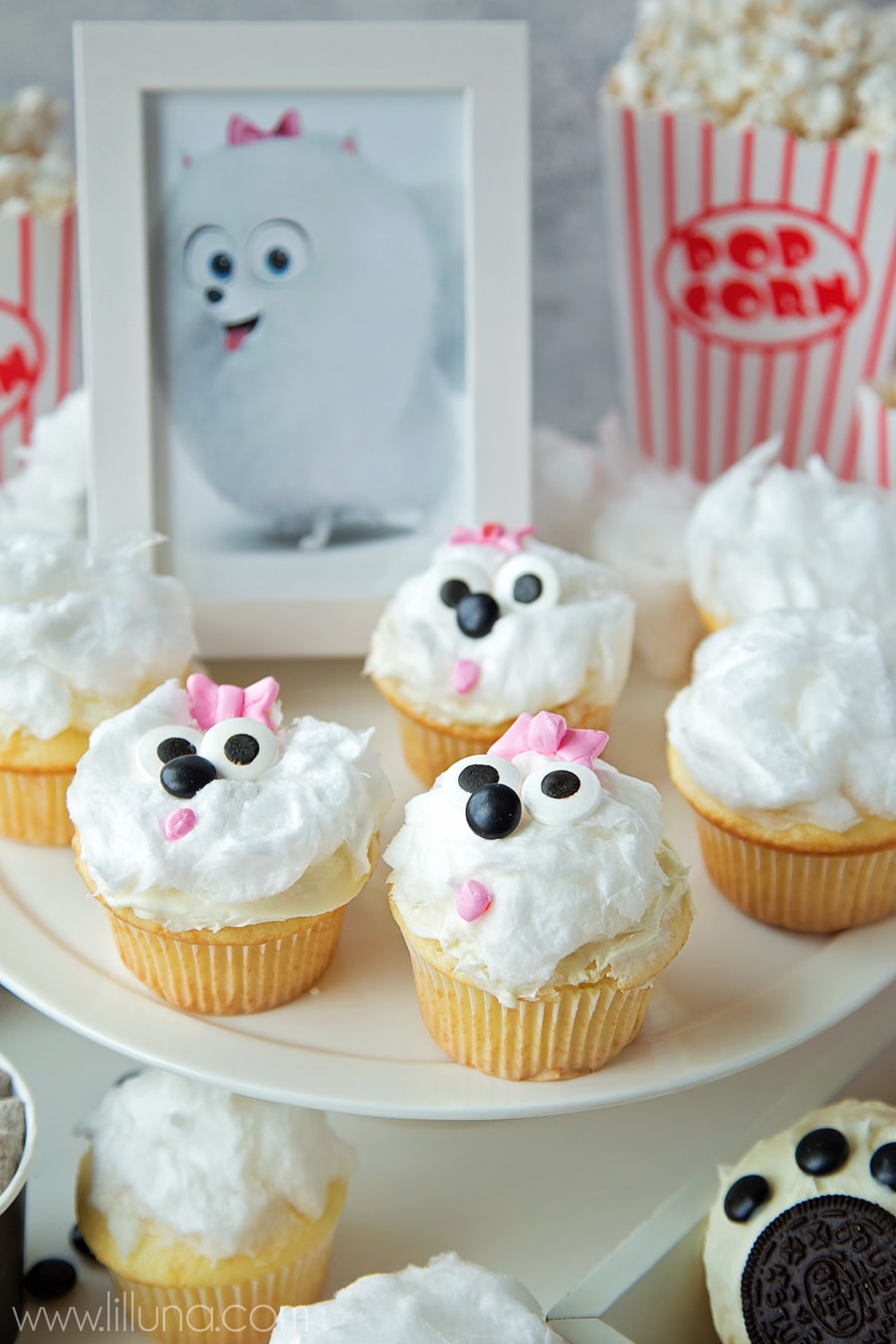 Cute fluffy Gidget cupcakes
This cute, fluffy cupcake is topped with cotton candy and is inspired by Gidget in the film. You can look at the picture below and see the resemblance. Fun, right?!
We also put together some puppy chow mix and paw print treats for all the adorable pups in The Secret Life of Pets.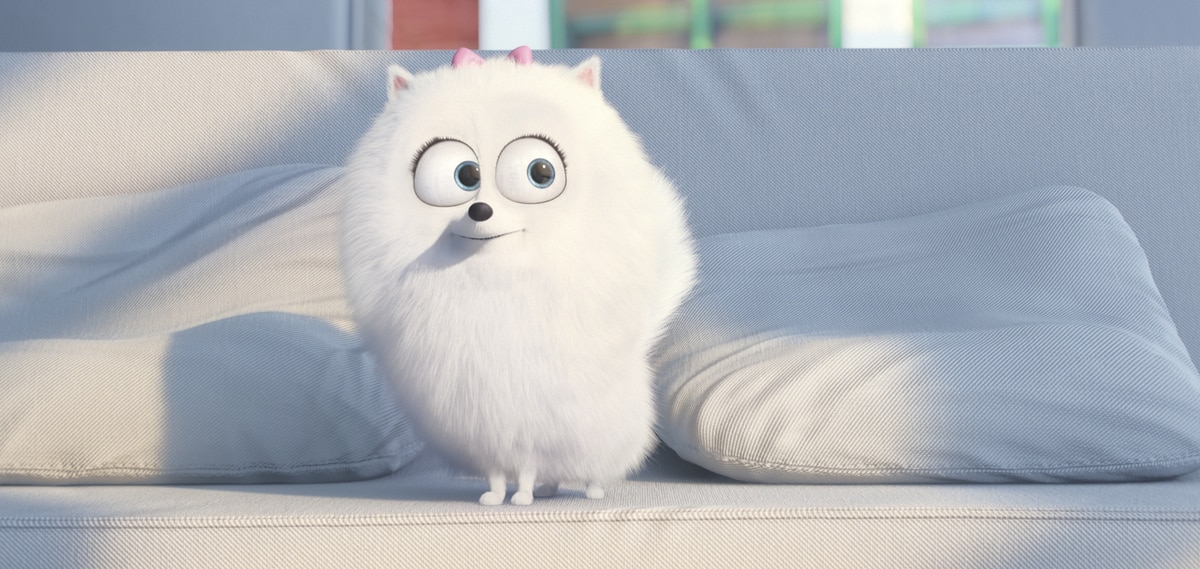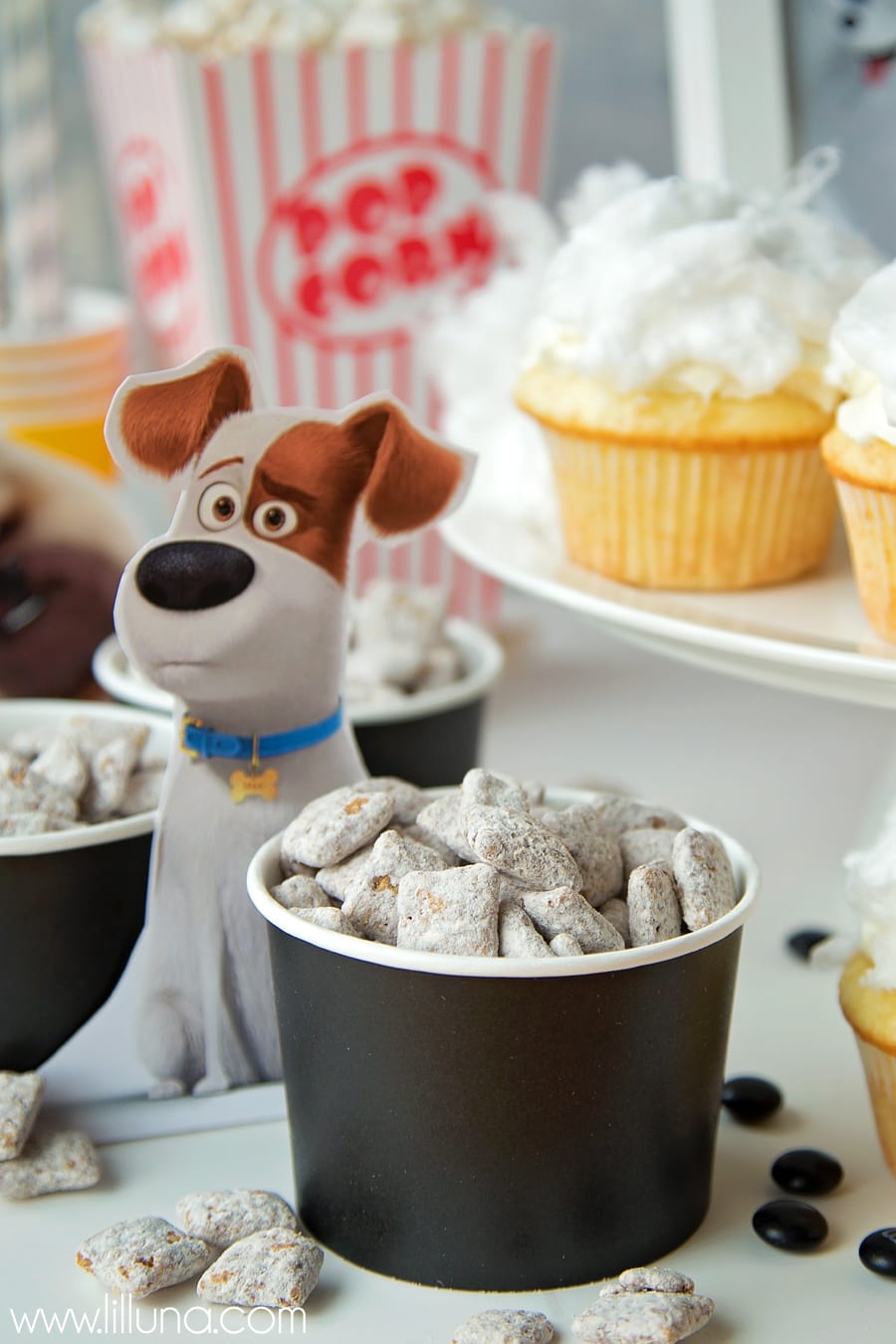 Puppy Chow – Recipe found HERE.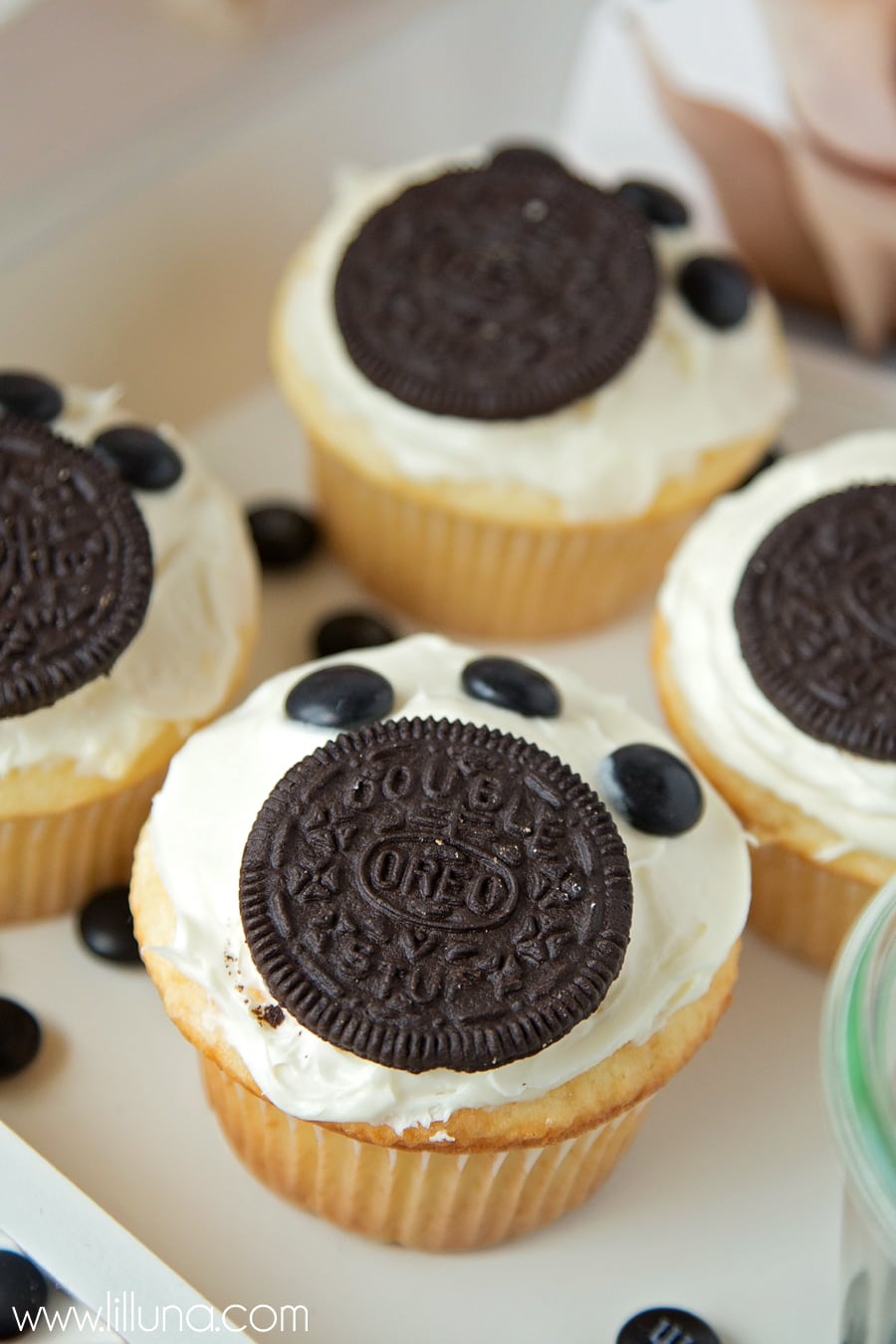 Paw print cupcakes – just add chocolate candies and an Oreo!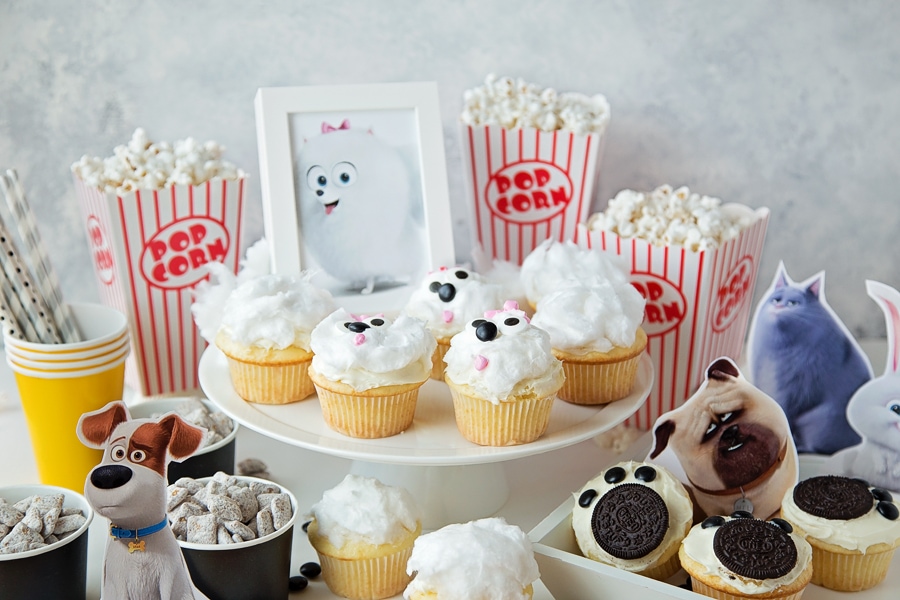 You can bring home The Secret Life of Pets (from the humans behind Despicable Me) with 3 Mini Movies on Blu-ray & DVD starting on December 6, just in time for the holidays!
The new release features nearly an hour of bonus content, including three hilarious mini-movies: the all-new Norman Television and Weenie PLUS Mower Minions which debuted in theaters.
Check out the trailer below:
This movie is seriously so cute, just like these delicious treats. The cupcakes were super easy to make, here's the recipe:
INGREDIENTS:
1 Box White Cake Mix
1 Jar White (Vanilla) Frosting
Oreo Cookies
Black M&Ms
Large Candy Eyeballs
Pink Taffy
White Cotton Candy
DIRECTIONS:
Bake the cupcakes according to the package's directions. When cool, top with vanilla frosting.
For the paw print cupcakes, place an Oreo on the frosting, then add three M&Ms.
For the Gidget cupcakes, place cotton candy on top, then add candy eyes and an M&M nose (using a dot of frosting underneath to stick it to the cotton candy).
To make the bow and tongue, roll out a taffy using a rolling pin. With a sharp knife, cut out a bow and a tongue (using a dot of frosting underneath to stick it to the cotton candy).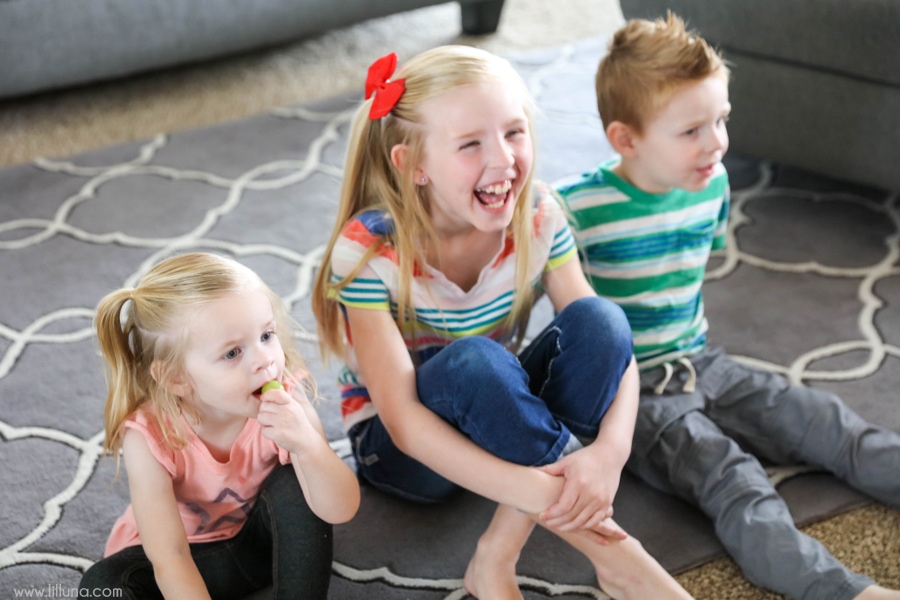 The kids LOVED the movie, and we may have watched it at least 3 times this weekend!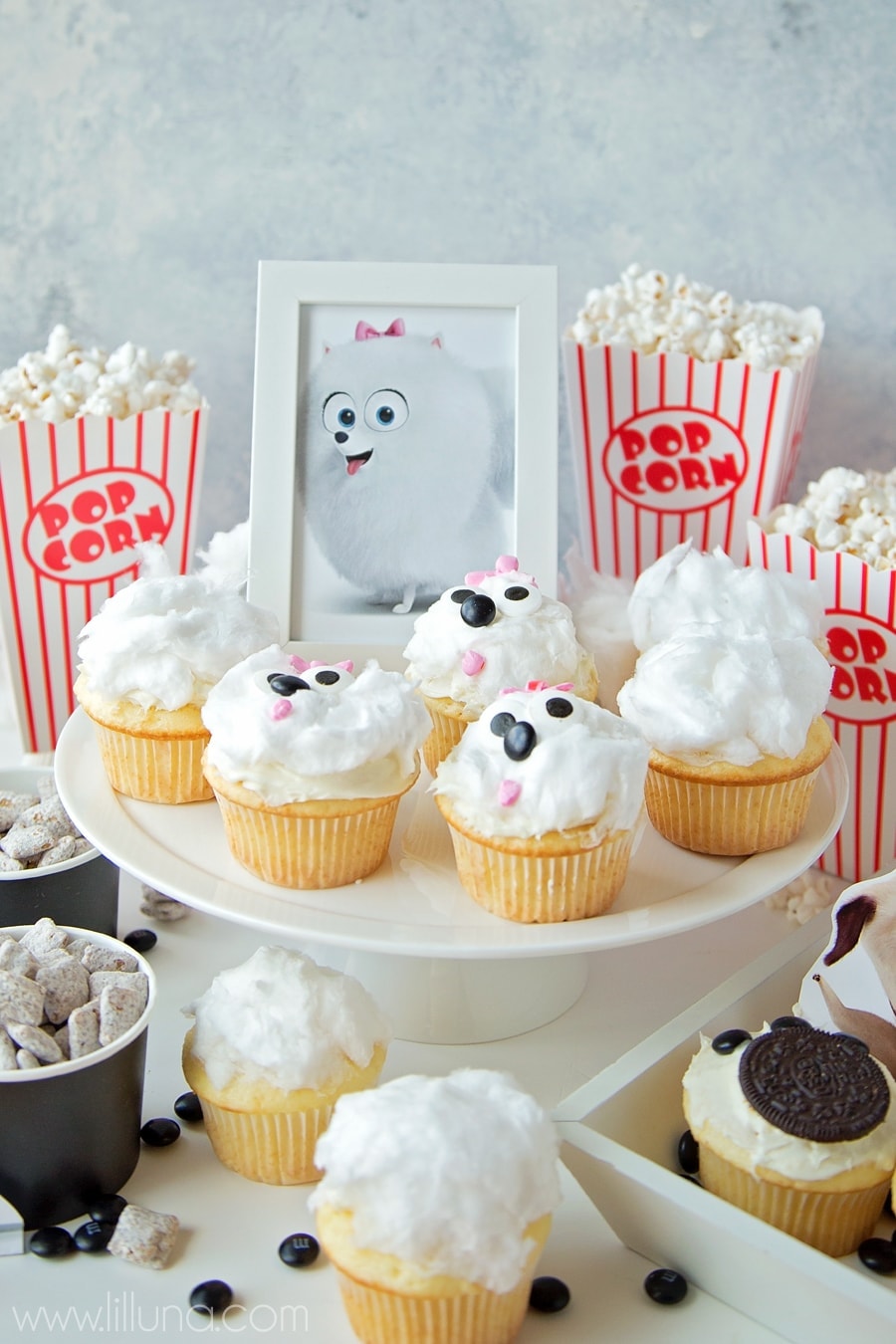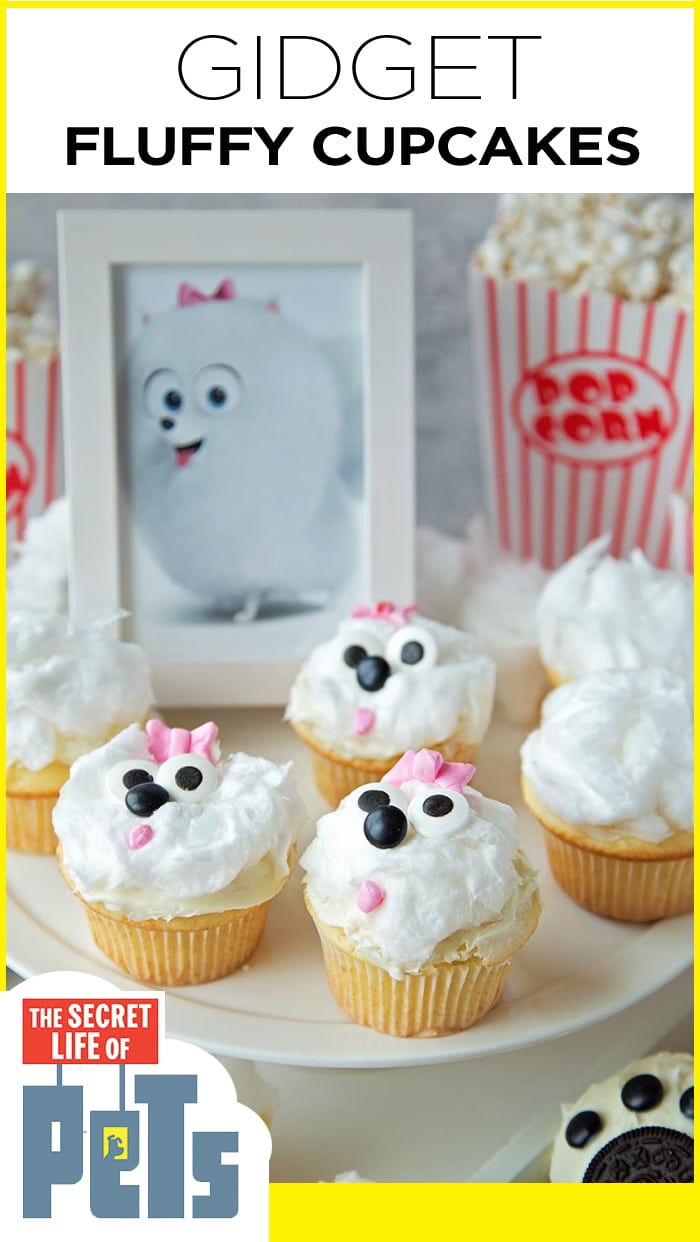 I hope you guys enjoy this movie as much as we did!
ENJOY!