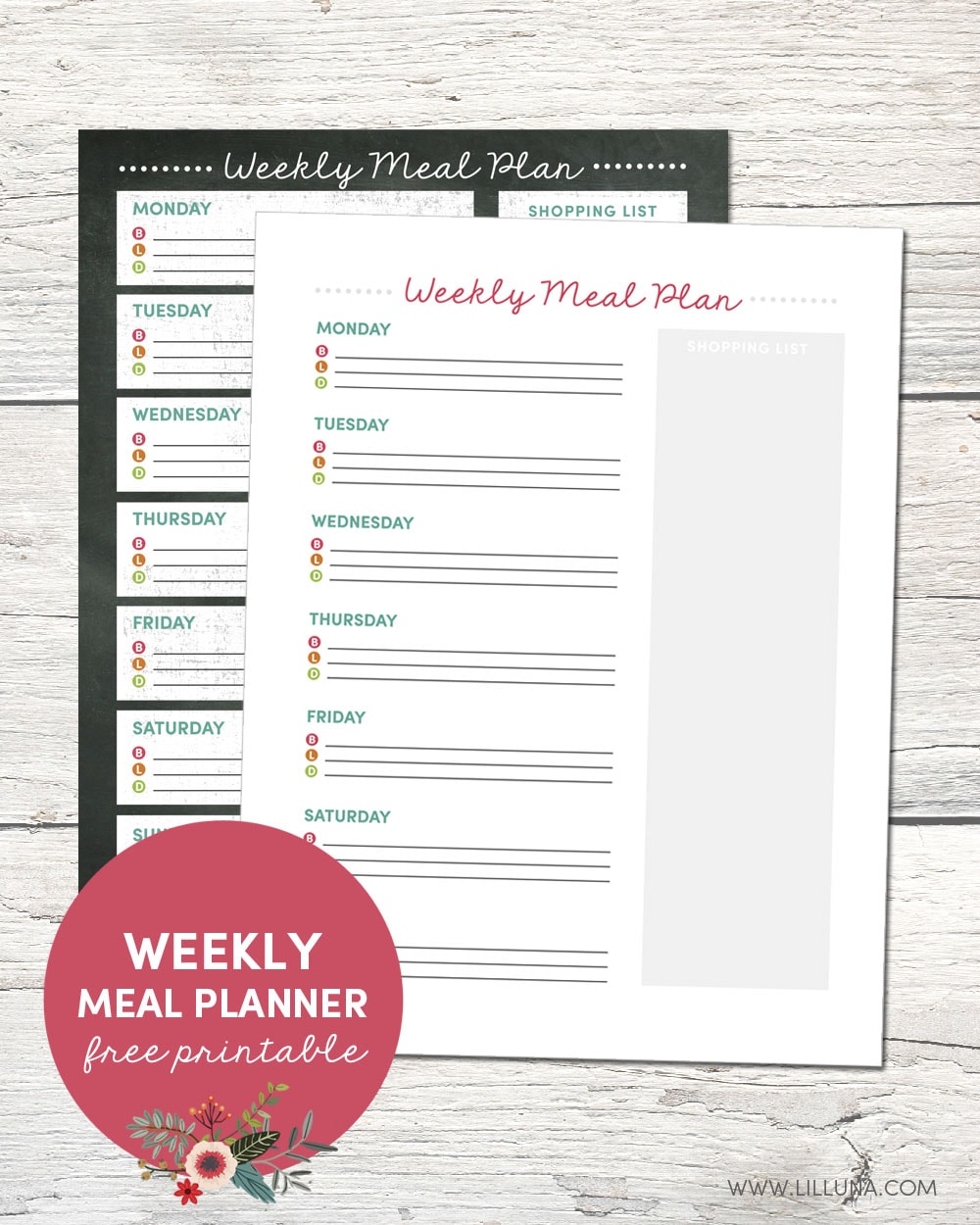 I LOVE to be organized!!
I seriously am giddy with excitement when I get things in my home and life organized. One of the things I like to have is a Meal Planner to help me plan my meals for the week. I do this so I always know (or at least have a plan) for dinner. With the grocery list attached to it, it's nice since it means I should have all the ingredients for those meals as well. Every Thursday I write out my Meal Plan, and then I head to the kitchen to see which ingredients we already have and what we still need. If there is something missing, I add it to the grocery list. Easy peasy!
Now, I understand that days (and nights) don't always go as planned, which is totally fine. Some times we end up doing something else or we will go and pick up a $5 pizza from Little Caesars. BUT, when we plan things are less stressful and we end up saving money. That's a good thing!! 😀
To help with the meal plan and grocery shopping, I asked Kendra of Key Lime Designs to design some cute prints for all of you to use. She made two versions:
CHALK VERSION: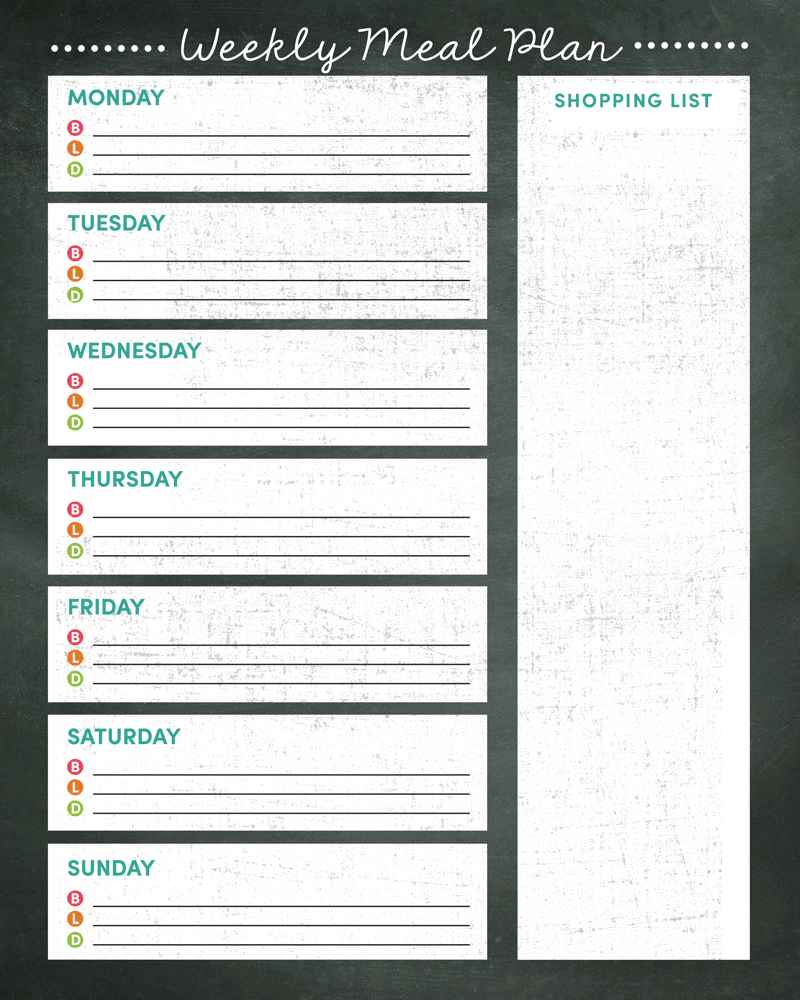 WHITE VERSION: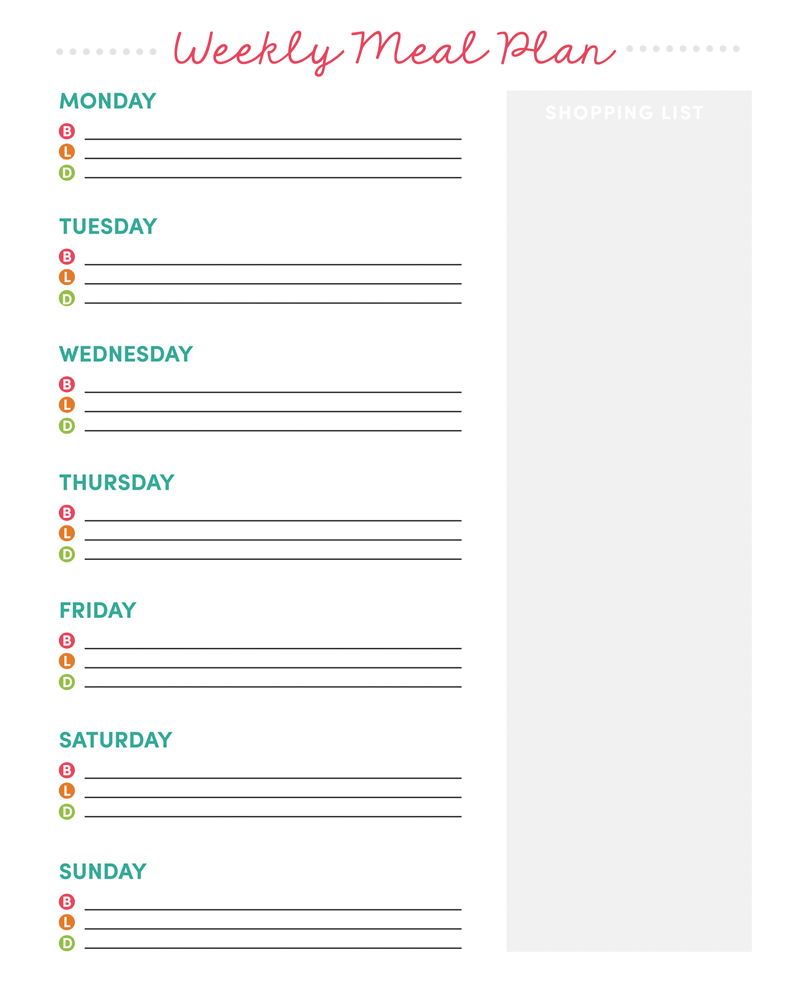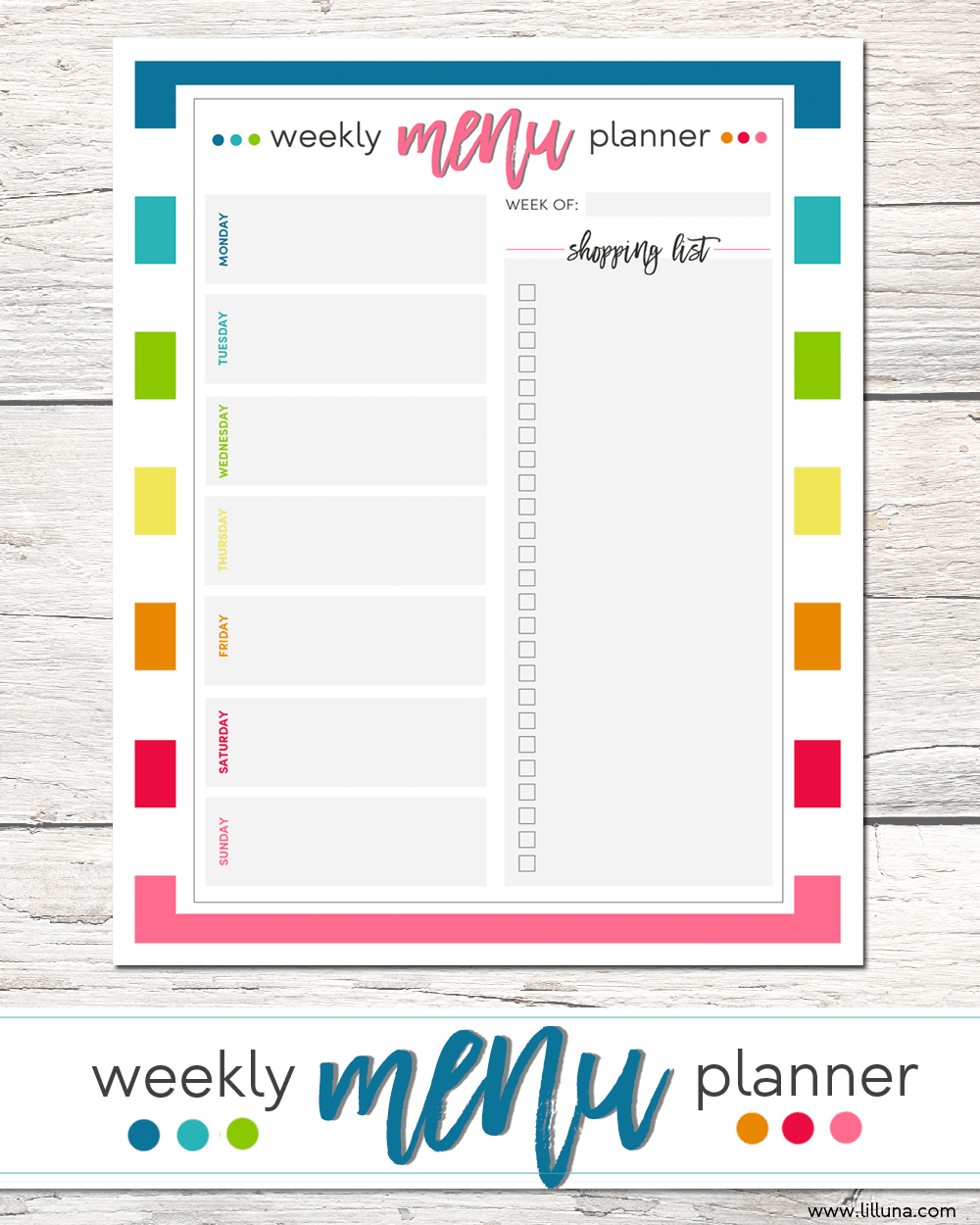 Both turned out so cute!! I'm planning on printing several of each to keep in a handy spot to use each week. 😉
I hope this helps you stay organized as well as help you save money instead of buying just a bunch of random groceries. 😉
For more ways to stay organized this year, check out these other free prints:
For all Organization ideas go HERE.
For all FREE prints go HERE.
And get weekly emails with monthly freebies by signing up for the Lil' Luna newsletter. 🙂
For even more great ideas follow me on Facebook – Pinterest – Instagram – Twitter – Periscope.
ENJOY!