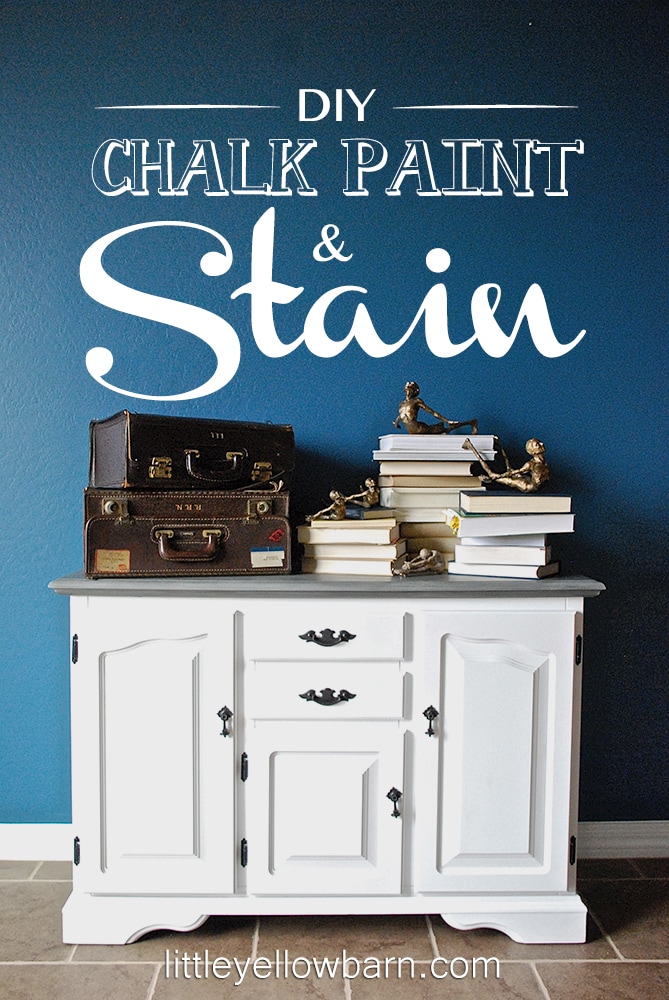 Hey there Lil Luna readers, I'm Jourdan from Little Yellow Barn and I am so excited to share this paint project with you today. If you haven't heard of chalk paint or have yet to try it… it is a must for any DIY-er. It is a water based paint that is known for its easy application. No sanding/ priming/ prep work needed, just open your can and paint away. For a good breakdown on the pros and cons of Annie Sloan's Chalk Paint (ASCP) visit THIS link or if you like to save a buck here and there like I do than try the HOMEMADE VERSION of CHALK PAINT (HMCP) found HERE.
Buying vs Making Chalk Paint:

1. PRICE, 1 pint of ASCP can run you $40+ vs 1 pint of homemade chalk paint is just the cost of your pint purchased at Home Depot/Walmart/Lowes ($10-15) + a bit of Plaster of Paris ($5-7)
2. The CONSISTENCY of ASCP is much richer and smoother in my opinion. The additives in the product really help the paint bind to the surface. Make no mistake though… both HMCP and ASCP will get the job done. ASCP is definitely a higher quality paint but I usually go for the "chipper chicken" as George Banks would say.
3. The FINISH of ASCP and HMCP are much the same, both provide you with a wonderful chalky, antique and interesting surface to work with. When other products are added on top of the chalk paint like stain or wax, the character of the paint is highlighted. I promise you can't go wrong either way by trying out a bit of chalk paint on your next project.
Supplies used for my project:
Grey homemade chalk paint (RECIPE CAN BE FOUND HERE)
Ebony stain
Clear finishing wax
Paint brush to apply chalk paint
Paint/foam brush to apply stain
3 soft cotton cloths
Directions:
1. Paint clean/ dry surface with HMCP
*NOTE: when mixing the chalk paint, make sure that the plaster is sifted or is free from clumps. It should be like a super fine powder so that when mixed with the water based paint of your selection, the finished product is smooth.
2. Apply two coats of HMCP waiting between each coat until surface is dry. This paint tacks up quickly and so I usually don't wait longer than 15-20 minutes to apply my second coat.
3. Let surface dry over night. It is important that the surface is completely dry before applying the stain so that the stain will distribute evenly.
4. Apply stain as generously as you like, the more stain you use and the longer the stain sits on the surface, the darker the finished look will be.
Check Out My Other Recipes
5. Use a cloth to move the stain across the surface, rubbing in circular motions. I mostly used my cloth to take off the excess stain as well as to move the stain around until I achieved the desired look. I wanted a sort of cloudy day appeal and so I left more stain in certain areas than others. You might need two cloths for this job, my white cloth turned black quickly.
6. Let the stain dry, about 10-20 minutes.
7. Apply a coat of finishing wax. THIS IS IMPORTANT! The finishing wax protects the surface from future damage, especially with chalk paint, which is not meant as a final coat. Chalk paint will come right off if it is exposed to water or gets scratched. The finishing wax dries HARD, creating a durable surface, the wax also adds depth and character to the finished look.
*NOTE: I use my fingers to apply my finishing wax, I feel as though the brush wastes a lot of my wax and my fingers are able to push the wax into the crevices easily. Plus wax can be like gold for those who work a lot with patins. I suggest a generic wax like Minwax for large furniture pieces or if you really want to get crazy or are working on something special, the best product is Renaissance, it is the caviar of waxes.
The bronze sculptures displayed in the photos were created by Susan Church.
Thank you for letting me share this project with you, I hope you are all inspired to create something today!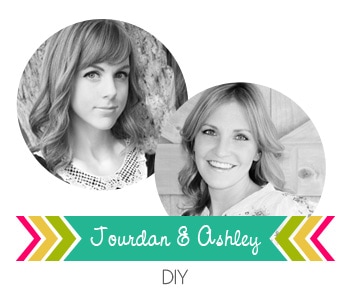 ————————————————
LOVE, LOVE, LOVE this tutorial, Jourdan & Ashley!!
I have yet to use DIY Chalk Paint, and I think I've been inspired! Thanks again.
Be sure to head to Little Yellow Barn for even more awesome creations from these talented ladies!
For more information about them go HERE.
For more Little Barn Projects here on Lil' Luna be sure to check out: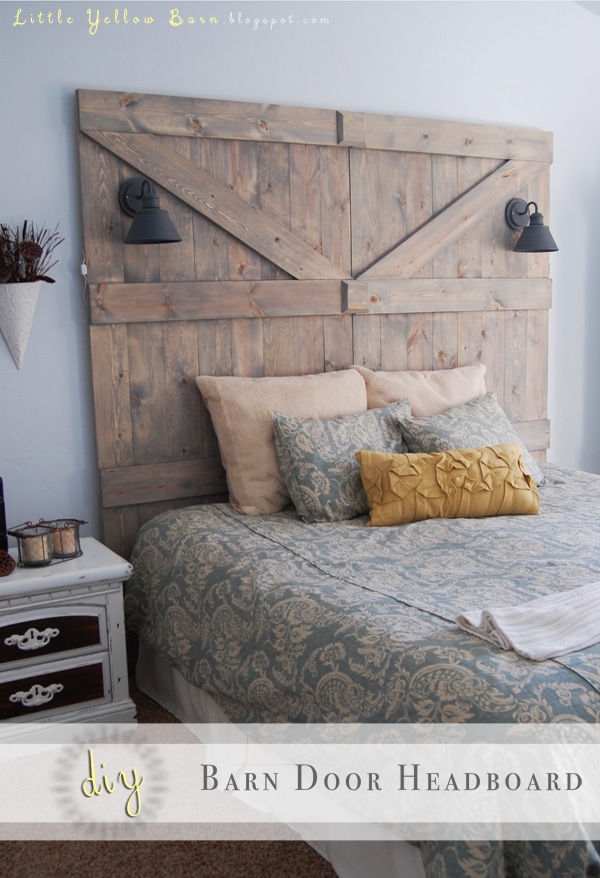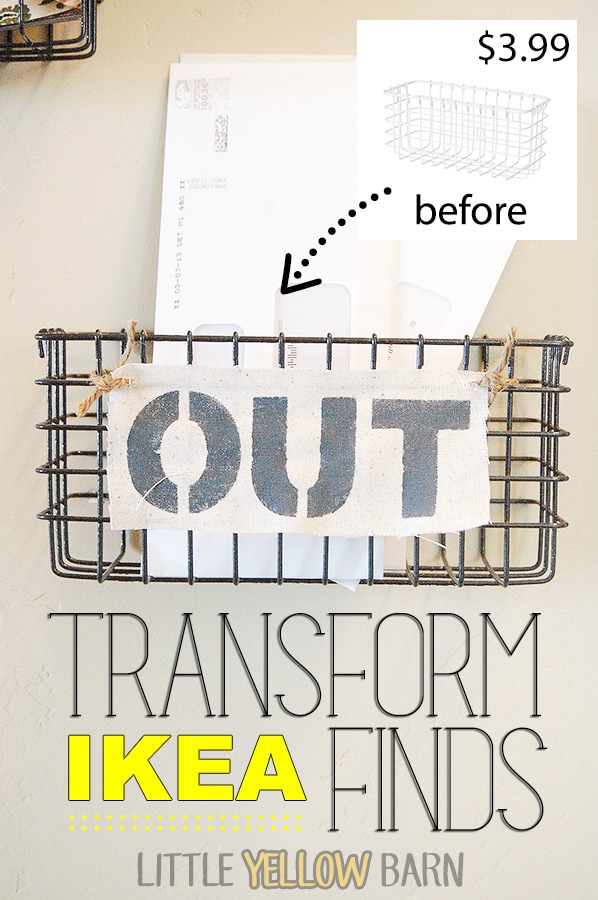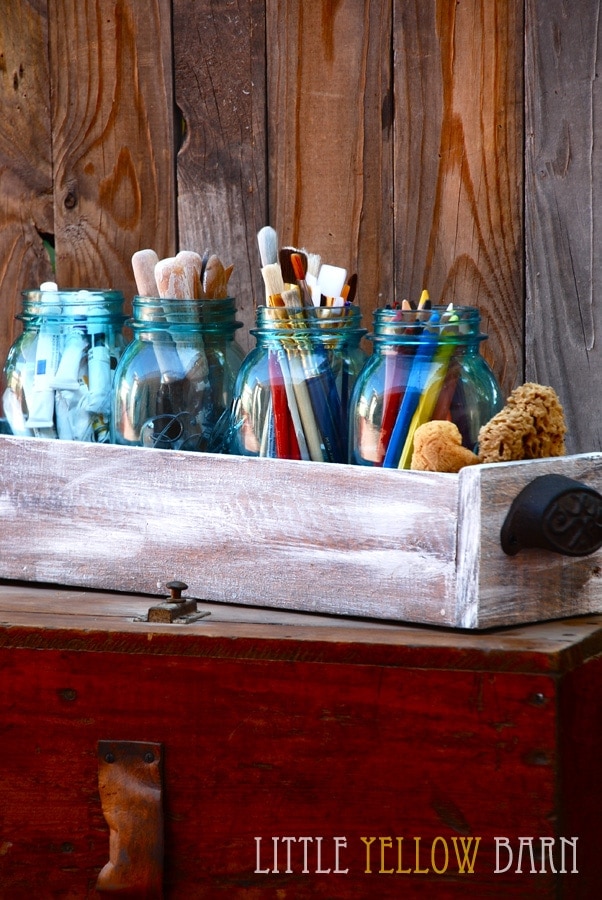 For all tutorials here on the site go HERE.
For all DIY projects go HERE.
And get weekly emails with monthly freebies by signing up for the Lil' Luna newsletter. 🙂
For even more great ideas follow me on Facebook – Pinterest – Instagram – Twitter – Periscope.
ENJOY!