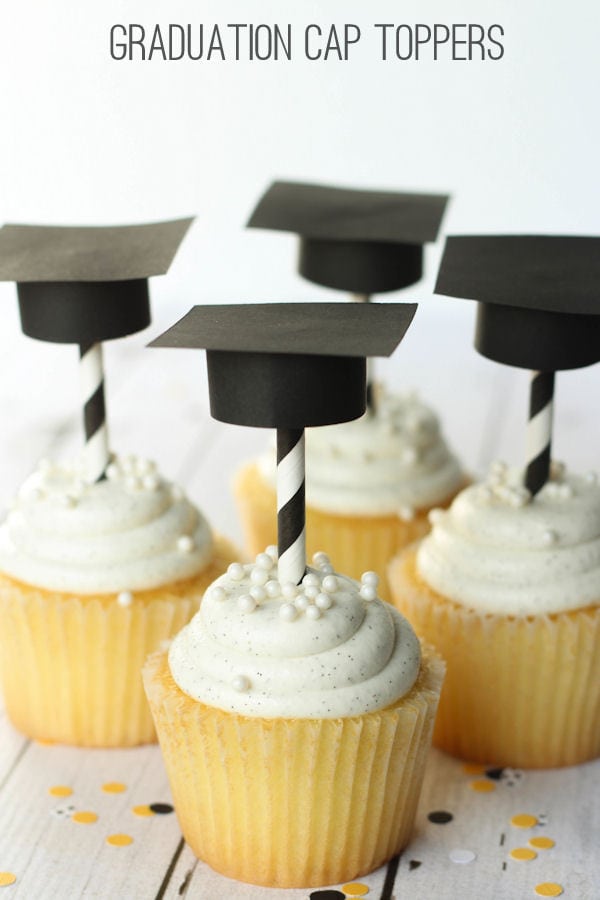 Hi, it's me, Lily – again!
Today, we had Gavin's T-Ball game. I saw my friend, Esther, there. After that I asked my mom and dad if I could have a play date with her and they said YES! I had so much fun with her. We dressed up, watched movies, had snacks and played games. Then, I had to go home and my mom and I made some GAK. I made turquoise, Gavin made green and Evie made hot pink. It was so fun!!
Today, I'm showing you something me and mommy made last week. You're gonna throw your hats off for this idea – it's Graduation Hat Toppers and Straws! Did you know I'm graduating on June 2nd from Kindergarten?? Then, I'm going to be a first grader!! You can make these if you kid is graduating from any grade. I think they'll love them.

AND…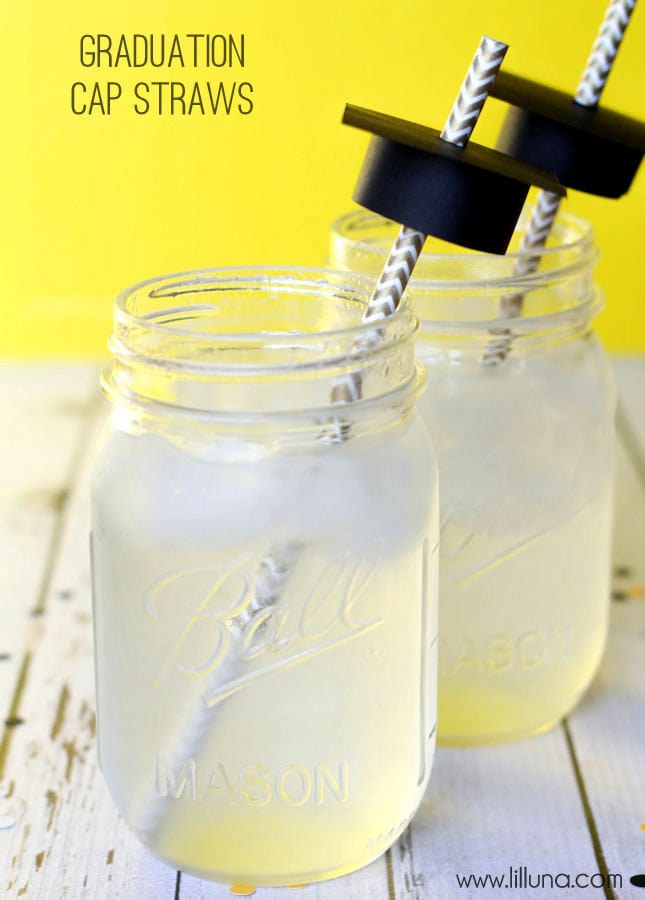 Aren't they so fun?!
This is what you need to make these Graduation Hat Toppers and Straws:
SUPPLIES:
– Striped Straws
– Construction Paper
– Paper Cutter/Scissors
– Hot Glue Gun and Glue Sticks
– Hole Punch
– More Straws
 DIRECTIONS: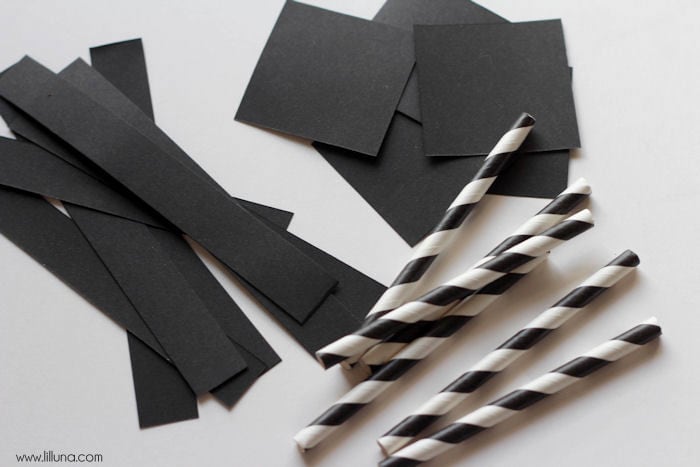 1. Begin by cutting your straws in half. Also cut your construction paper. We cute squares that were 2.5 inches wide and strips that were 3 inches by .75 inches. We did black but you can use whatever color. 🙂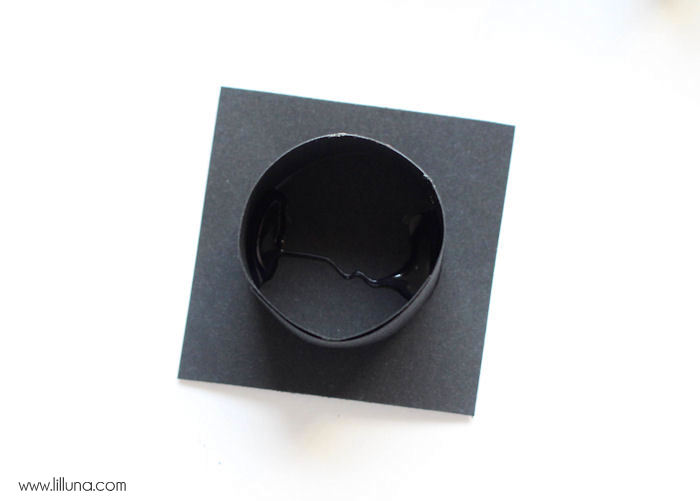 2. Then we hot glued the strips into circles. Then we put that circle on the bottom of our square and added to dabs of hot glue and held it there until it dried.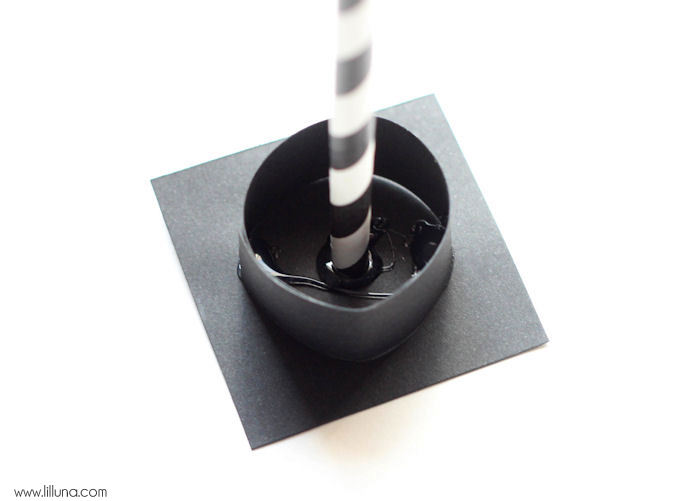 3. Then we added another dab of glue and attached the striped straw and held it there til it was almost dry.
And that was it!!
SO easy!!
These are perfect for graduation: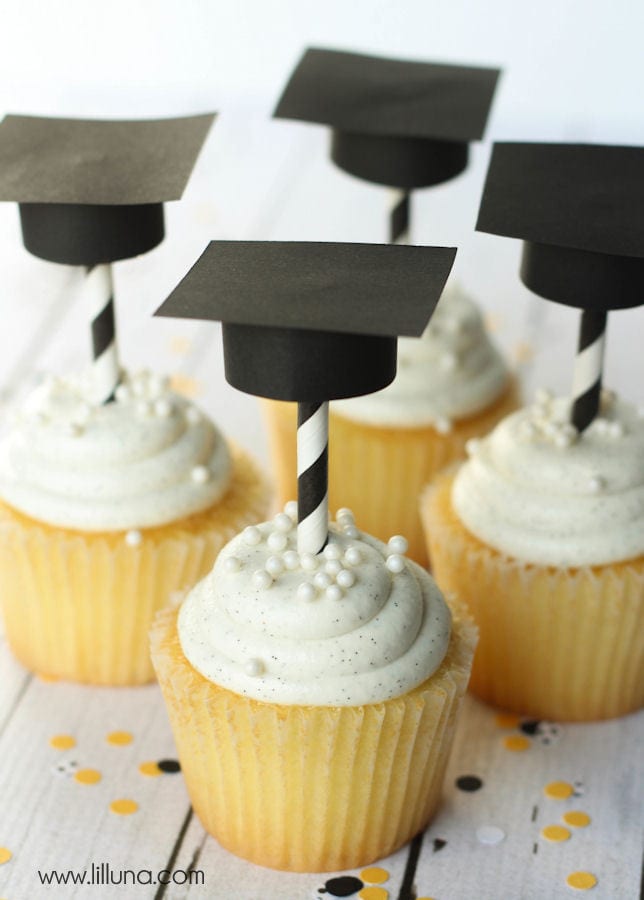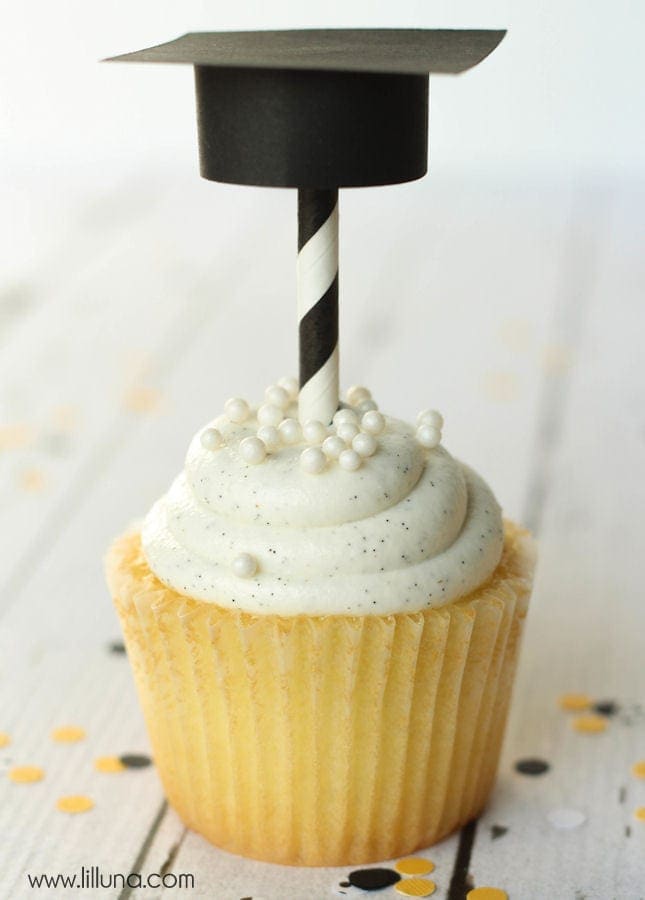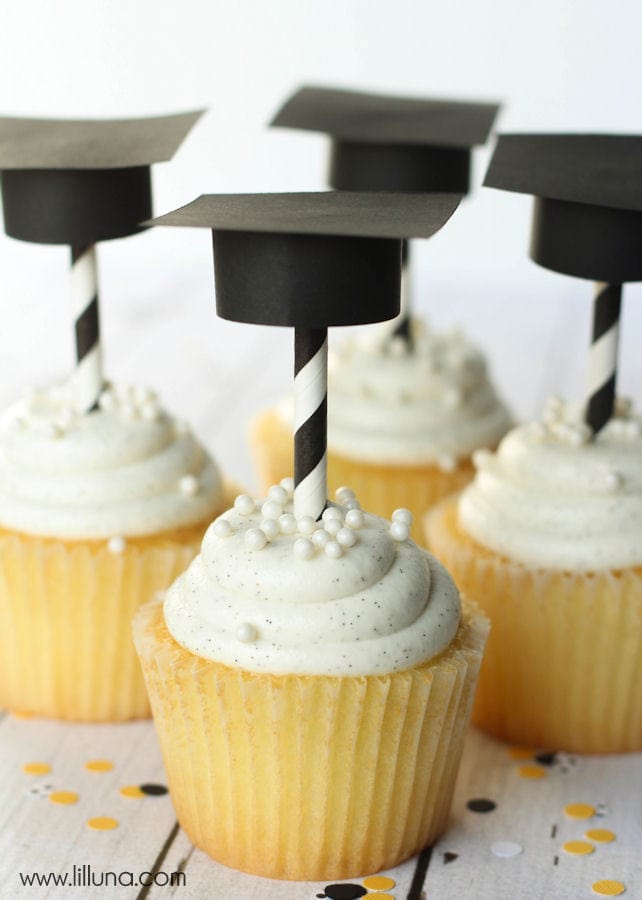 FOR THE STRAWS:
And to make the straws we just hole punched a hole in the middle of the square before we added the circle underneath it. The straw fit in it just perfectly!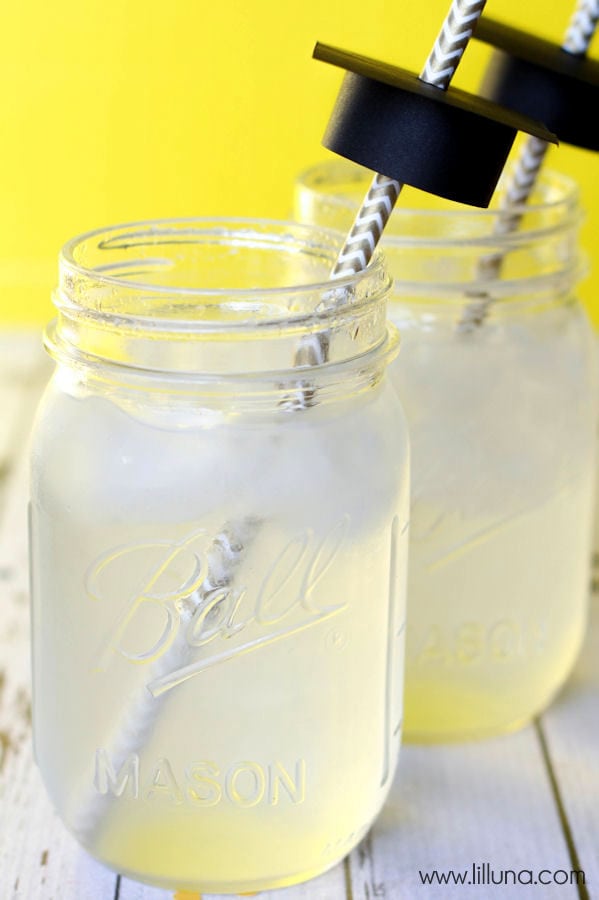 I can't wait to graduate and sing the songs we've been practicing. We are singing 3 of them – You are My Sunshine, Planting Seeds, and Start Spreading the News. It's going to be awesome!!
Hope you like this idea!
Love, Lily
——————————————–
For more great graduation ideas, be sure to check out: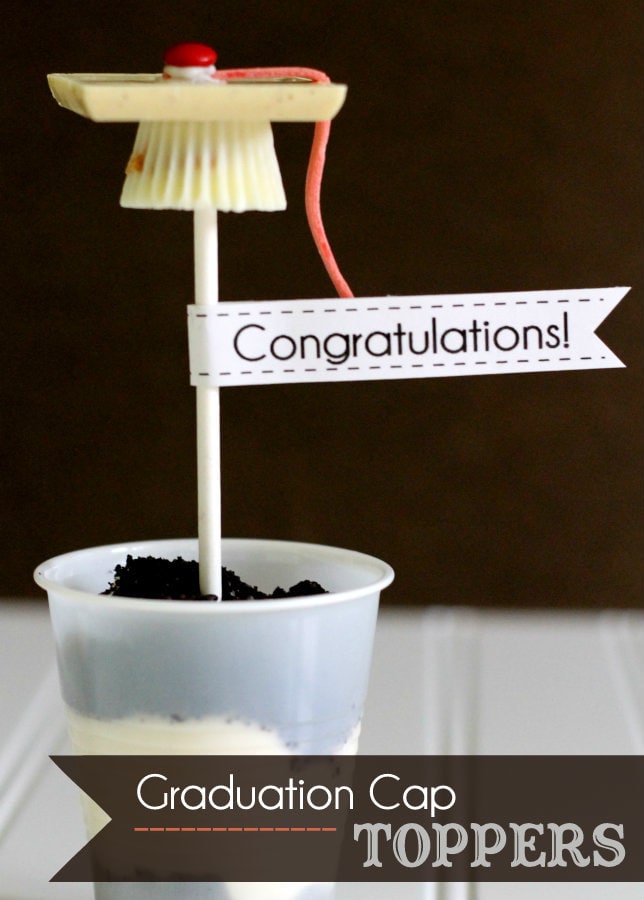 Graduation Candy Cap Toppers & Flags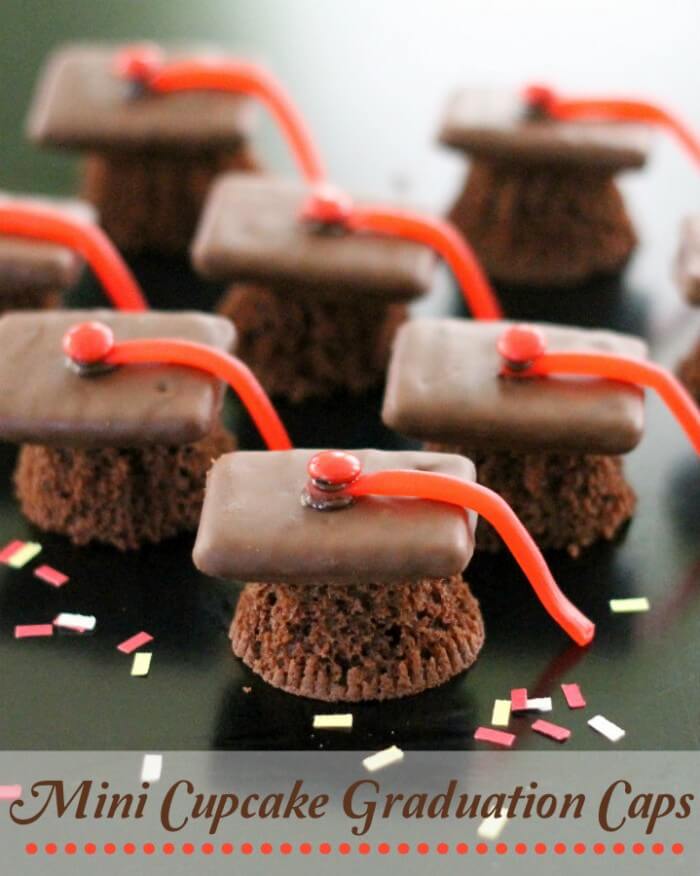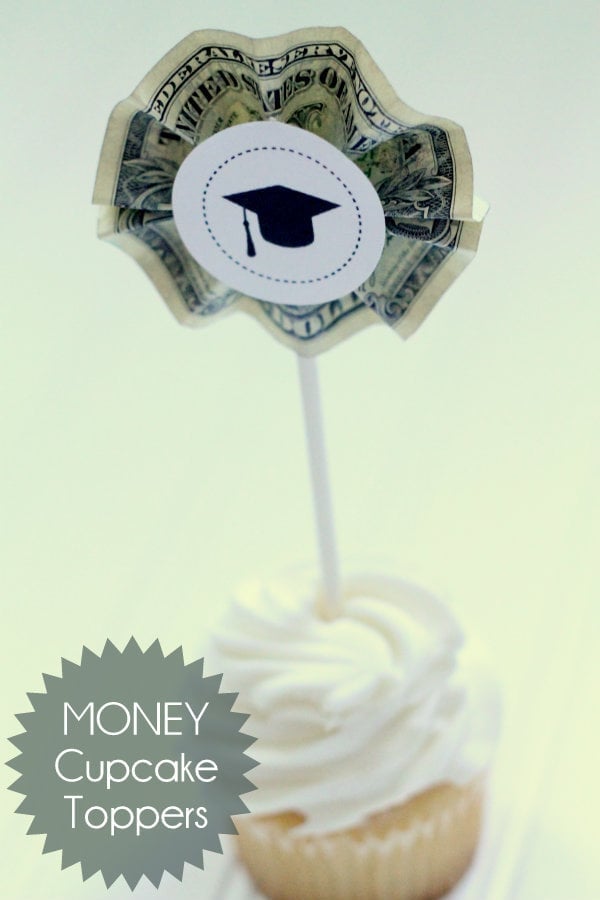 Graduation Money Cupcake Toppers
For all Graduation ideas go HERE.
For all Sweet Treats by Lily go HERE.
And get weekly emails with monthly freebies by signing up for the Lil' Luna newsletter. 🙂
For even more great ideas follow me on Facebook – Pinterest – Instagram – Twitter – Periscope.
ENJOY!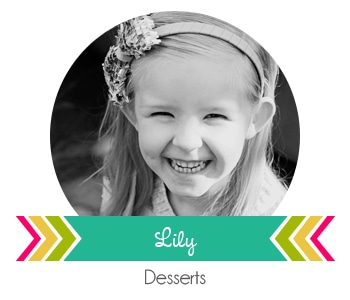 BEHIND THE SCENES AT LILLUNA.COM: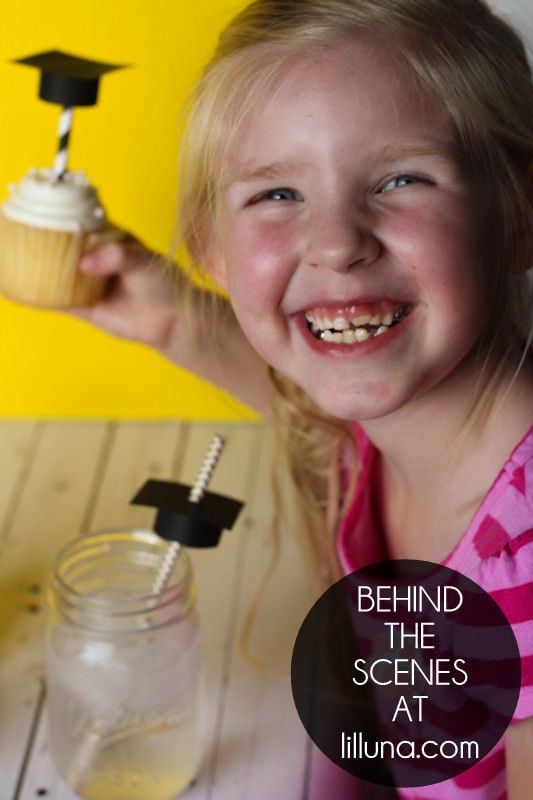 {I wanted to eat the cupcake! YUMMY!!}