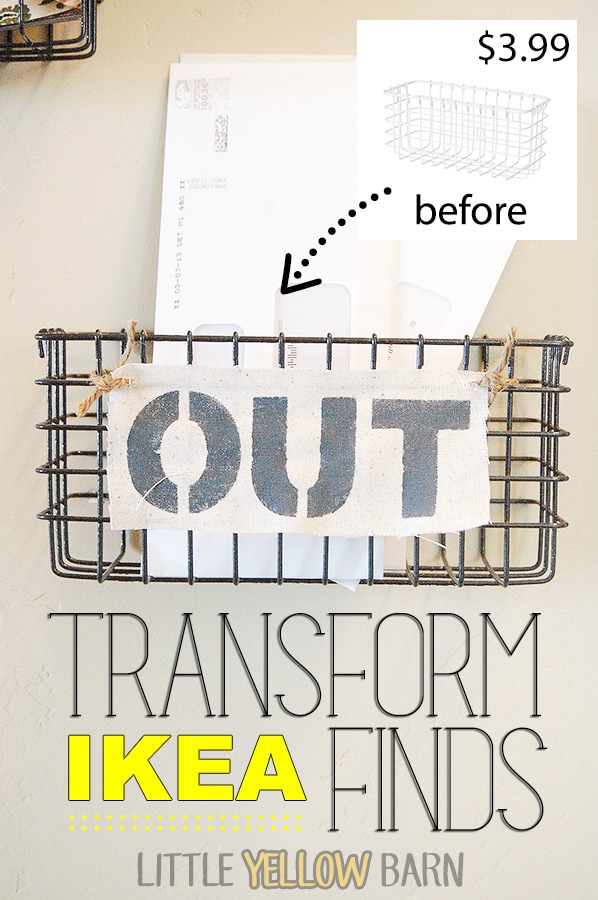 Hi I'm Ashley from Little Yellow Barn.
Though we all LOVE IKEA, sometimes their products can seem very standard and dull. Here's a couple ideas to transform your IKEA purchases into more customized pieces!
Wire Basket "Organization Station"
I found some super cute baskets on a deal website a few months ago, but by the time I went to purchase them they were sold out. I had this idea for an organization station in my hallway and needed these wire baskets to make it work. I probably didn't look good enough for specific baskets, but checked out IKEA and found these white ones just the right size.
MY OTHER RECIPES
 I had some extra metal spray paint left over from another project so I gave them a few coats to darken them up. So far, my favorite metal spray paint is Rustoleum Metallic Oil Rubbed Bronze. Super easy to use and dries quickly!
While they were drying I cut up some scrap fabric and used stencils to paint labels on each piece. I bought a package of Walmart stencils a few years ago and they've held up great ever since! They're 3″ stencils, which I had a hard time finding online, but this is what they look like. After that I cut holes on each side and used twine to tie around the baskets.
Wall Shelves
I also bought these shelves with intentions of adding my own style to them. They all come so standard and boring, which can be a drag, but when you give them you're own style it really adds to a room.
I decided to paint the bases of the shelves white, which was super easy since they're already plain solid wood. I used a brush to paint them because I had leftover paint, but spray paint would be super quick!
The top of the shelf I wanted a greyish brown stain so I mixed equal parts Minwax "Classic Gray" with "Dark Walnut" and LOVED the mixture! I gave the shelves 2 coats, let them dry and called it good.
Then I screwed the bases to the wall, and the shelf into the bases. This gives a very unique look to your wall, especially if you choose different colors to paint or stain with.
I hope you like my take on transforming your plain IKEA purchases! They're great since they're so cheap, but  left untouched can end up making a room look even cheaper!
Come visit our newly revamped site at Little Yellow Barn! 
————————————-
Aren't these girls so talented?!
Be sure to go to Little Yellow Barn for more fun projects from Jourdan & Ashley, and
for more information about them please go HERE.
Here are some other ah-mazing projects from these girls: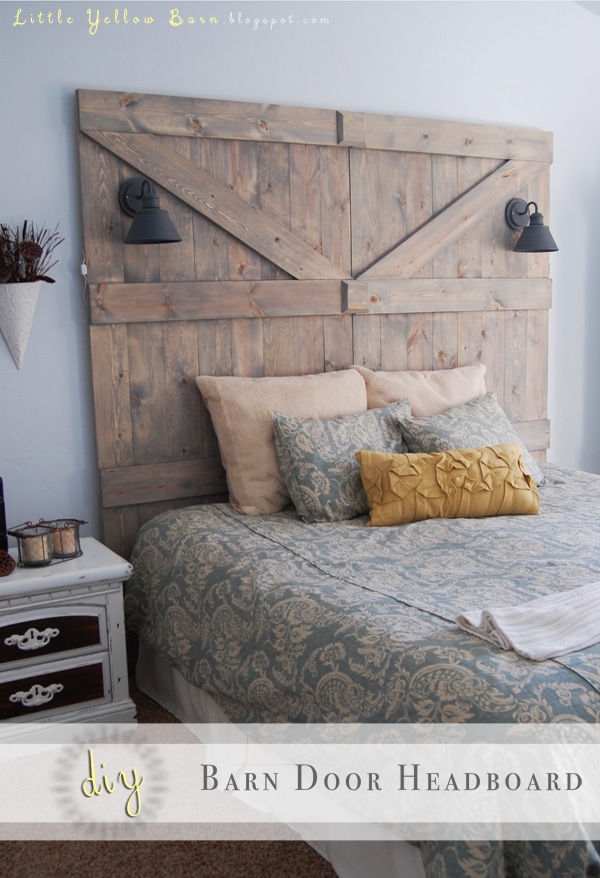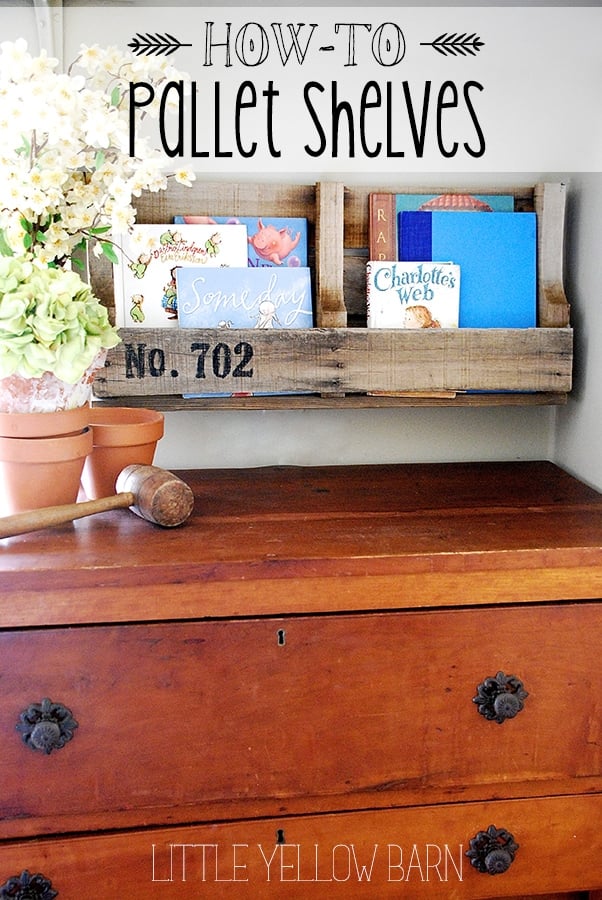 ENJOY!