Stay out of a lunch box rut this school year with these easy Lunch Box Ideas! With a variety of meats, grains, fruits, vegetables, and snacks the possibilities are endless!
After packing your kids' lunch boxes, slip one of these FREE printable lunch box notes and jokes into their lunch box for a fun surprise that will brighten their day!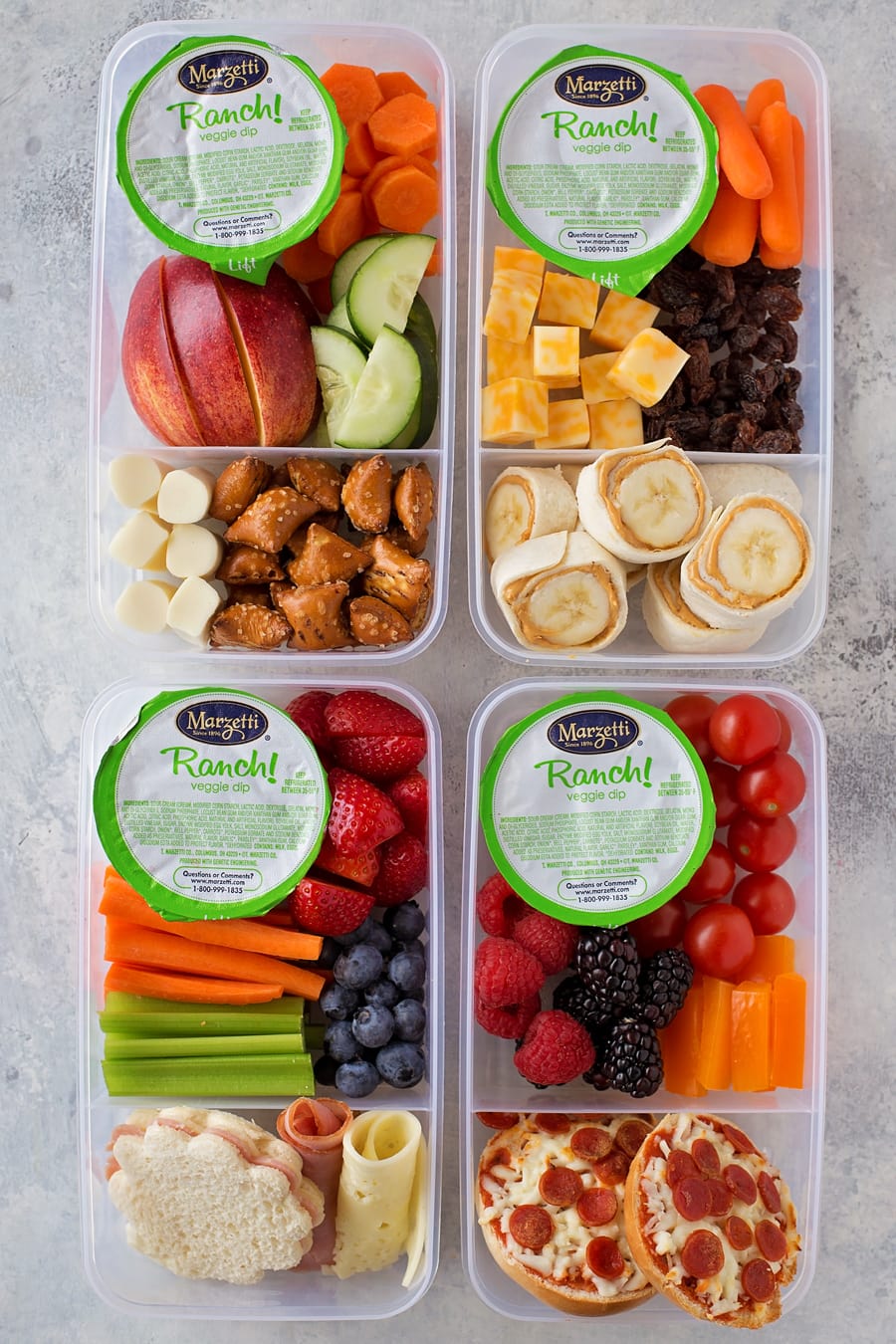 It's That Time of Year!
Summertime is officially winding down. That means the kids are back to school and I'm back on lunch box duty. Our kids are old enough that we usually have them pack their own lunches, but I still have to provide the ingredients and fixings of course!
I like to change it up so the kids don't get bored, as well as make sure there are tons of healthy items to keep them energized and happy through out the day. To ensure their meals are well rounded, I typically include at least one item from each category:
meats
grains
fruits
vegetables
and sometimes a treat 😉
I compiled a list of ideas from each of those categories. As you can see, there are tons of ideas and hopefully even your pickiest eaters will like at least some of them!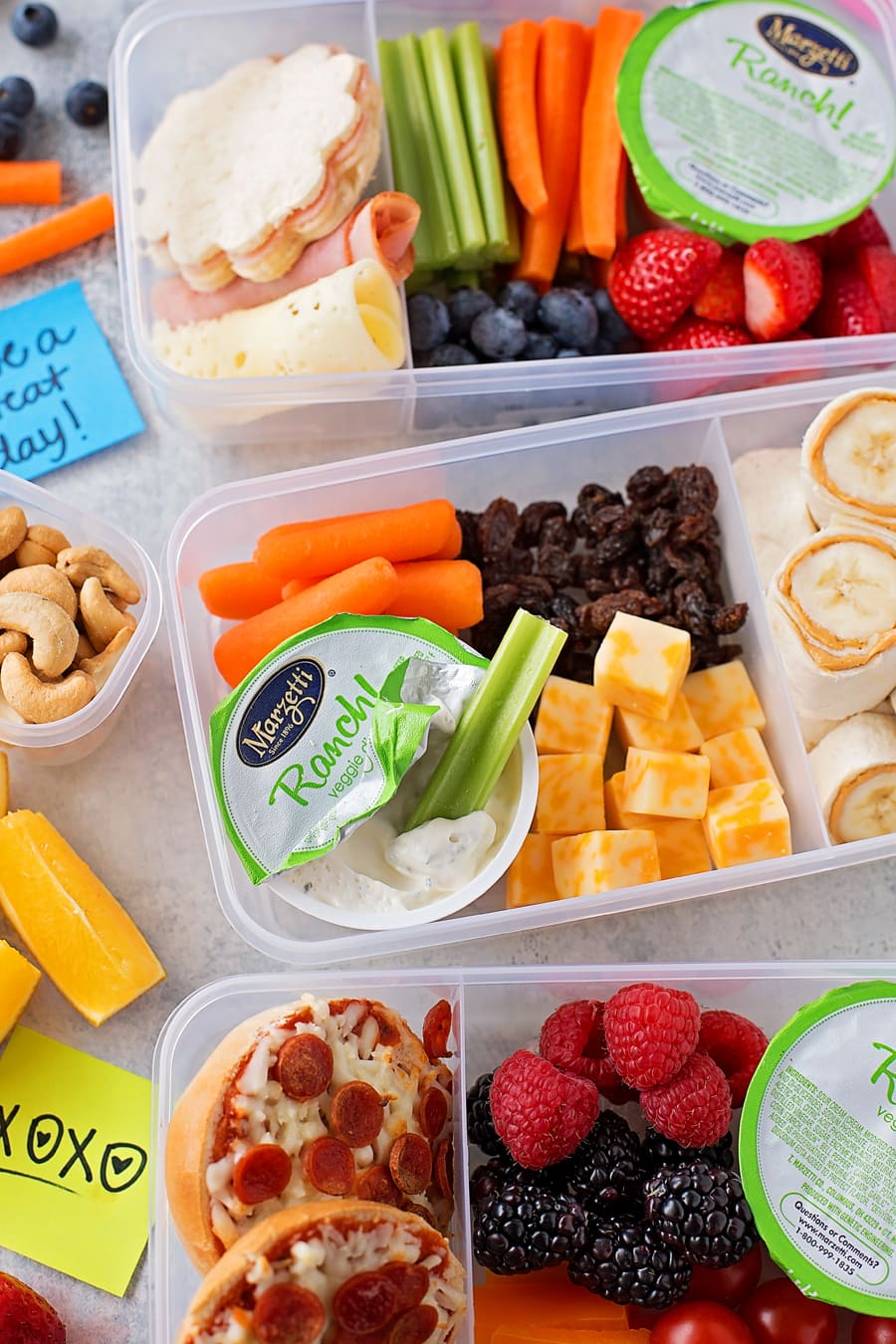 Ideas For Healthy School Lunches
Like I said, I usually try to include at least one item from each category to make sure the kids' school lunches are well rounded and provide healthy nutrients. You can easily mix and match by pairing different items together! But here is our list of healthy lunch box ideas: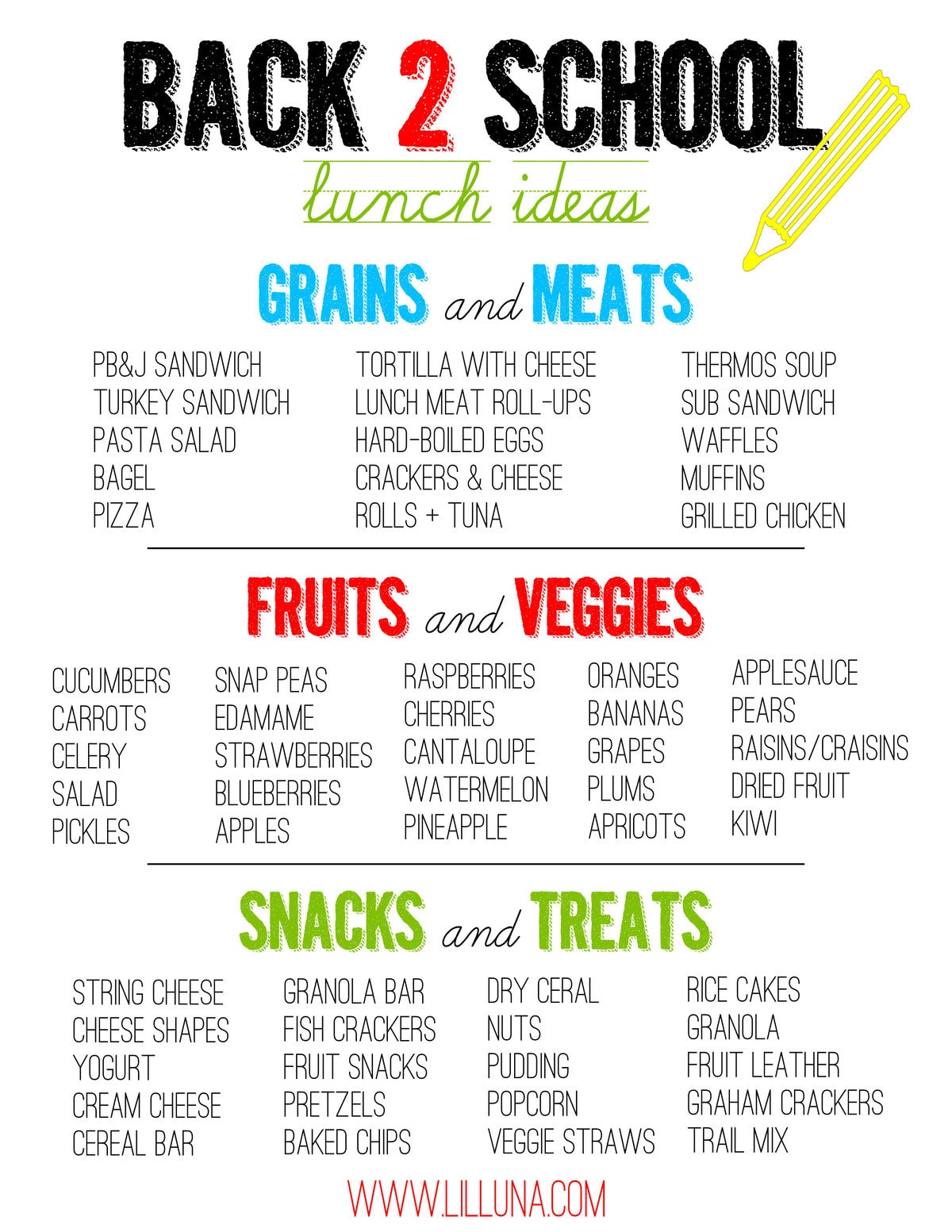 Try These Lunch Box Examples!
Here are 4 examples of lunch boxes made from mixing and matching items on the list! You can see there's so much variety and you can make so many different lunches from similar ingredients. It's simpler than you think to cater to each kid's preferences!
LUNCHBOX #1
Ranch Dip Snack Pack
Carrot slices
Cucumber slices
Sliced apple
String cheese
Peanut butter pretzels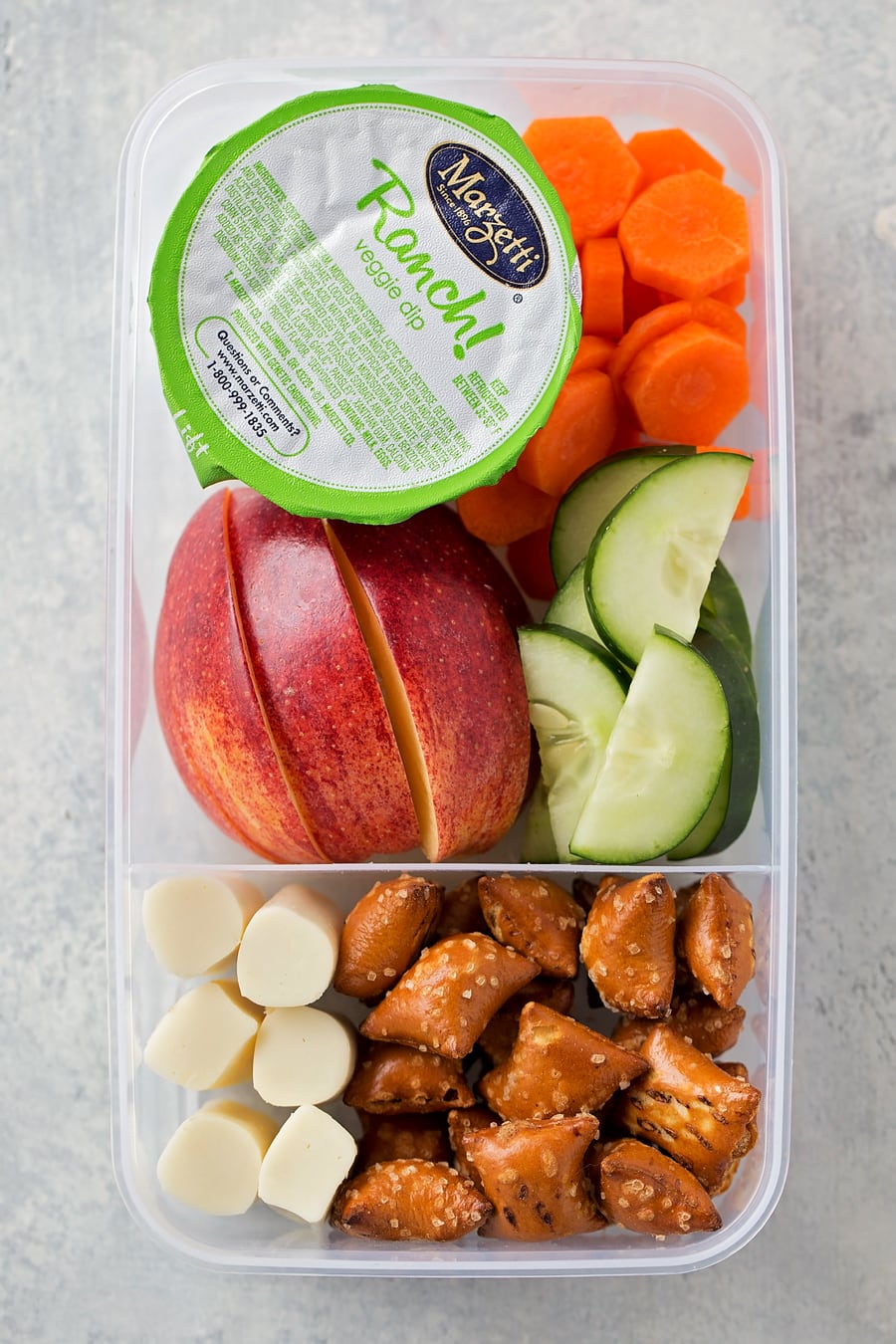 LUNCHBOX #2
Ranch Dip Snack Pack
Carrots
Raisins
Cubed Colby Jack cheese
Peanut butter banana roll ups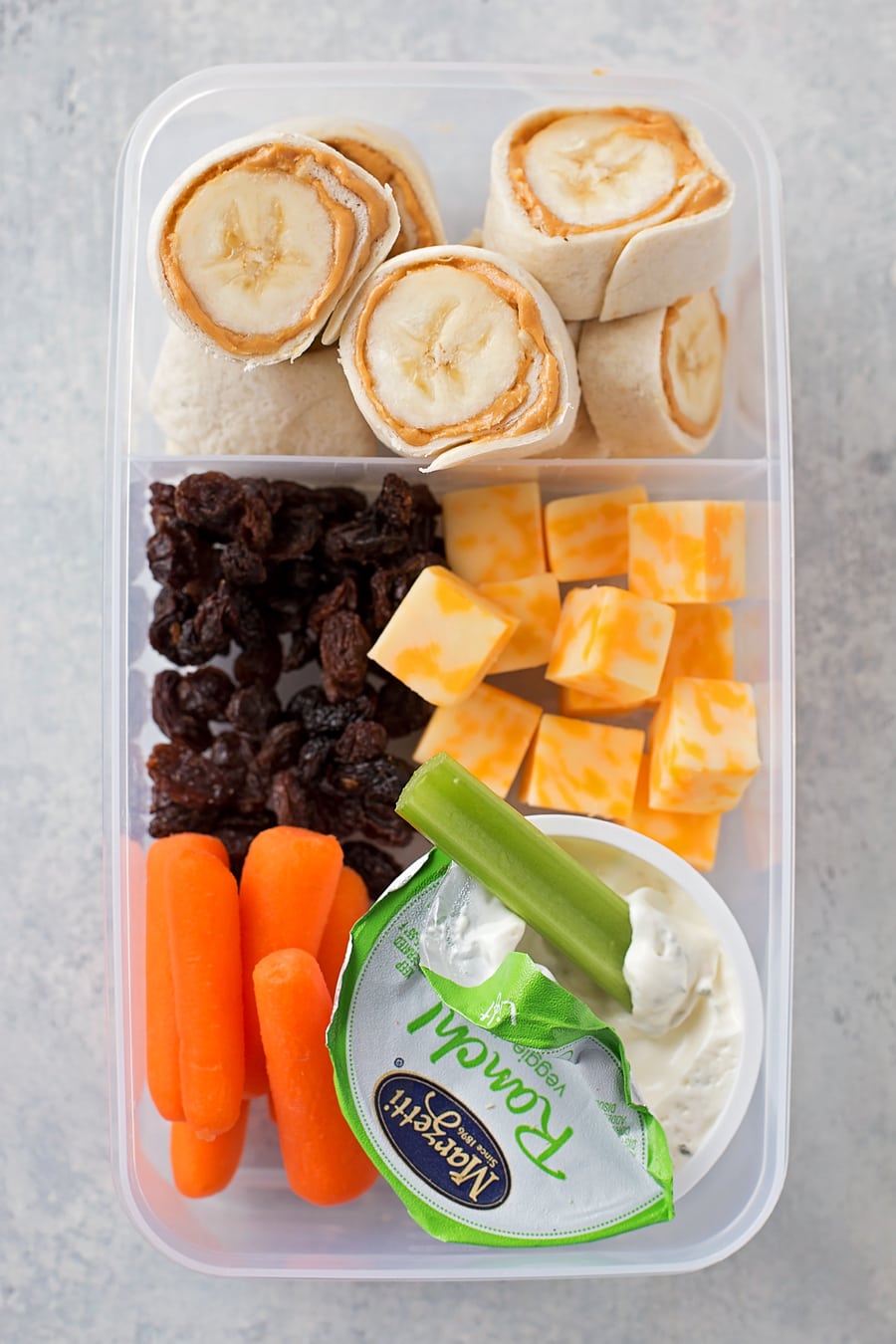 LUNCHBOX #3
Ranch Dip Snack Pack
Carrot sticks
Celery sticks
Blueberries
Strawberries
Ham and swiss cheese sandwich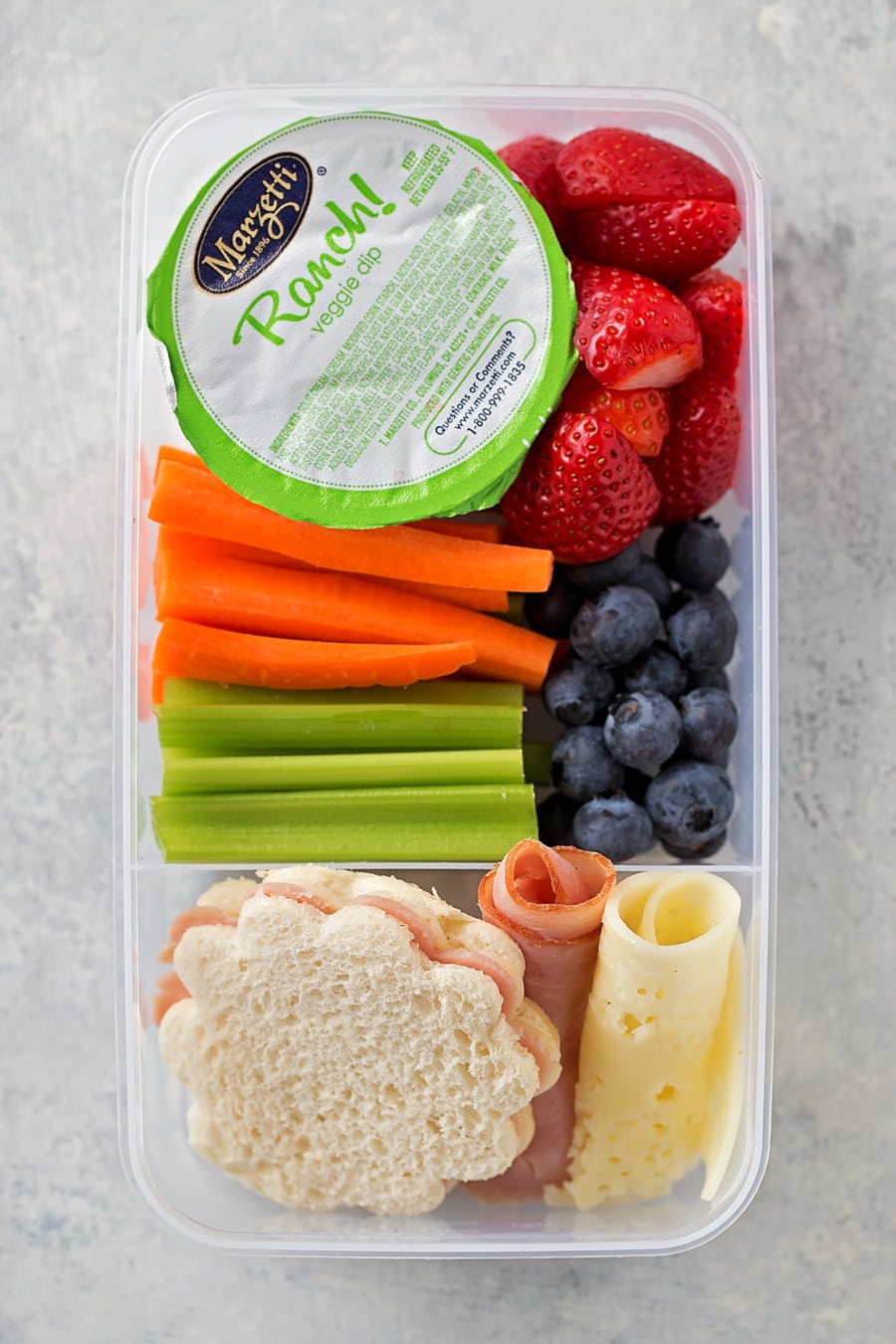 LUNCHBOX #4
Ranch Dip Snack Pack
Cherry tomatoes
Bell pepper sticks
Blackberries
Raspberries
1 mini bagel pizza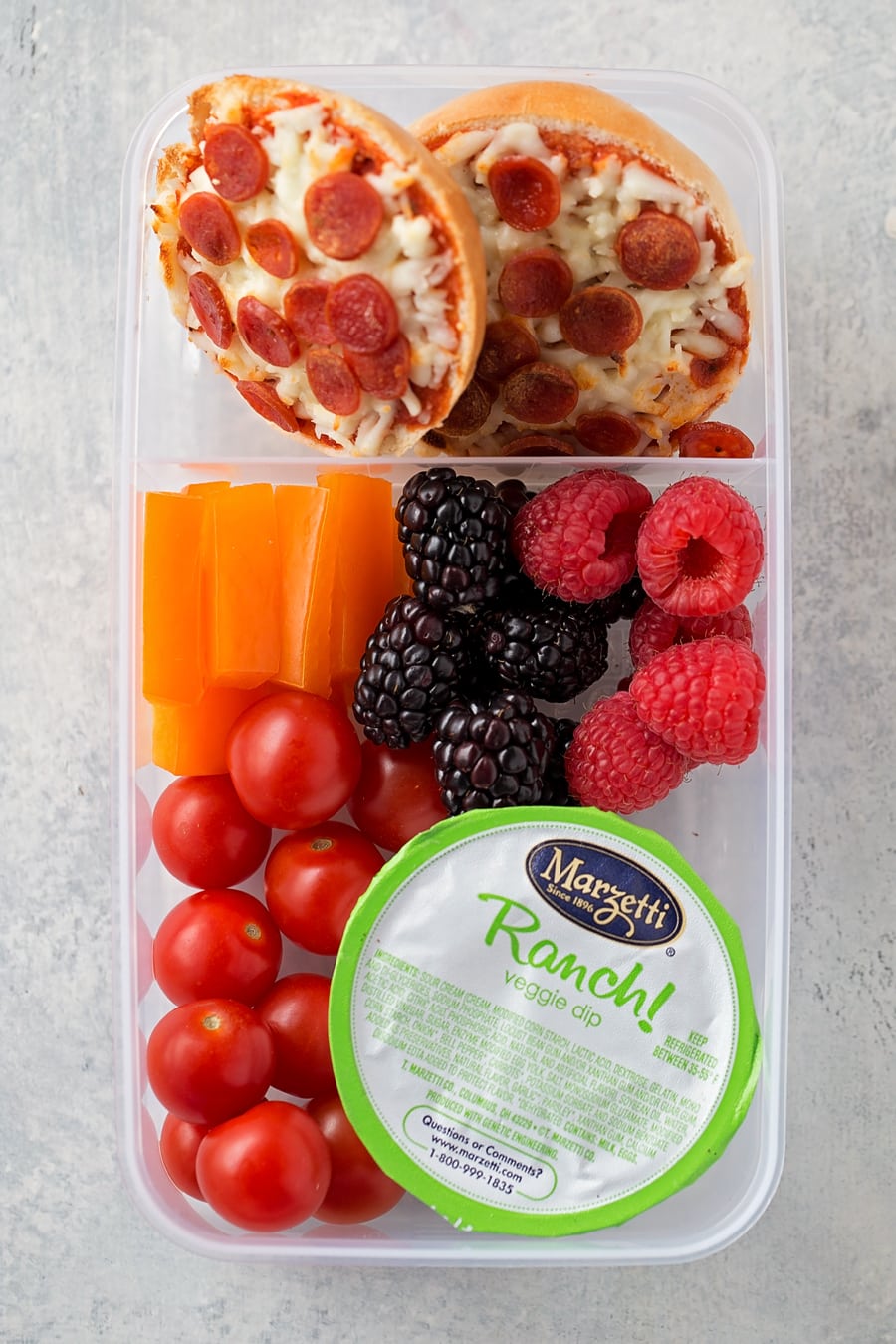 Tips for Packing Lunch Boxes
When you're like me and have 6 kids, any tips, tricks and hacks for making lunch box packing easier are widely accepted!
Food Safety
Use an insulated lunch box to keep hot foods hot and cold foods cold!
Pack food while it's cold.
Use an ice pack inside your insulated lunch box to keep food cold. (Extra hack: freeze items like juice boxes, grapes, or yogurt packs – they will thaw by lunch time but double as an ice pack!)
Make sure your kids empty any leftovers in their lunch boxes at the end of the day so spoiled items don't find their way back.
Simplifying the Packing Process
Prep any items you can at the beginning of the week—wash and cut fruits and veggies and keep them in storage containers in the fridge for easy grabbing throughout the entire week.
Pack the night before. This is great to do if there are leftover dinner items that can be thrown into the lunch boxes. Plus, this will ensure you're not packing in a rush the following morning.
Have your kids get involved! My kids are mostly old enough that they can pack their own lunches. I'll provide all the items and keep bins in the pantry stocked with snacks and other items prepared in the fridge so they just have to grab what they like.
Once my kids' lunches are packed, I usually like to slip a note or joke into their lunch box. I have a whole bunch of FREE printable lunch box notes and jokes that you can use, too!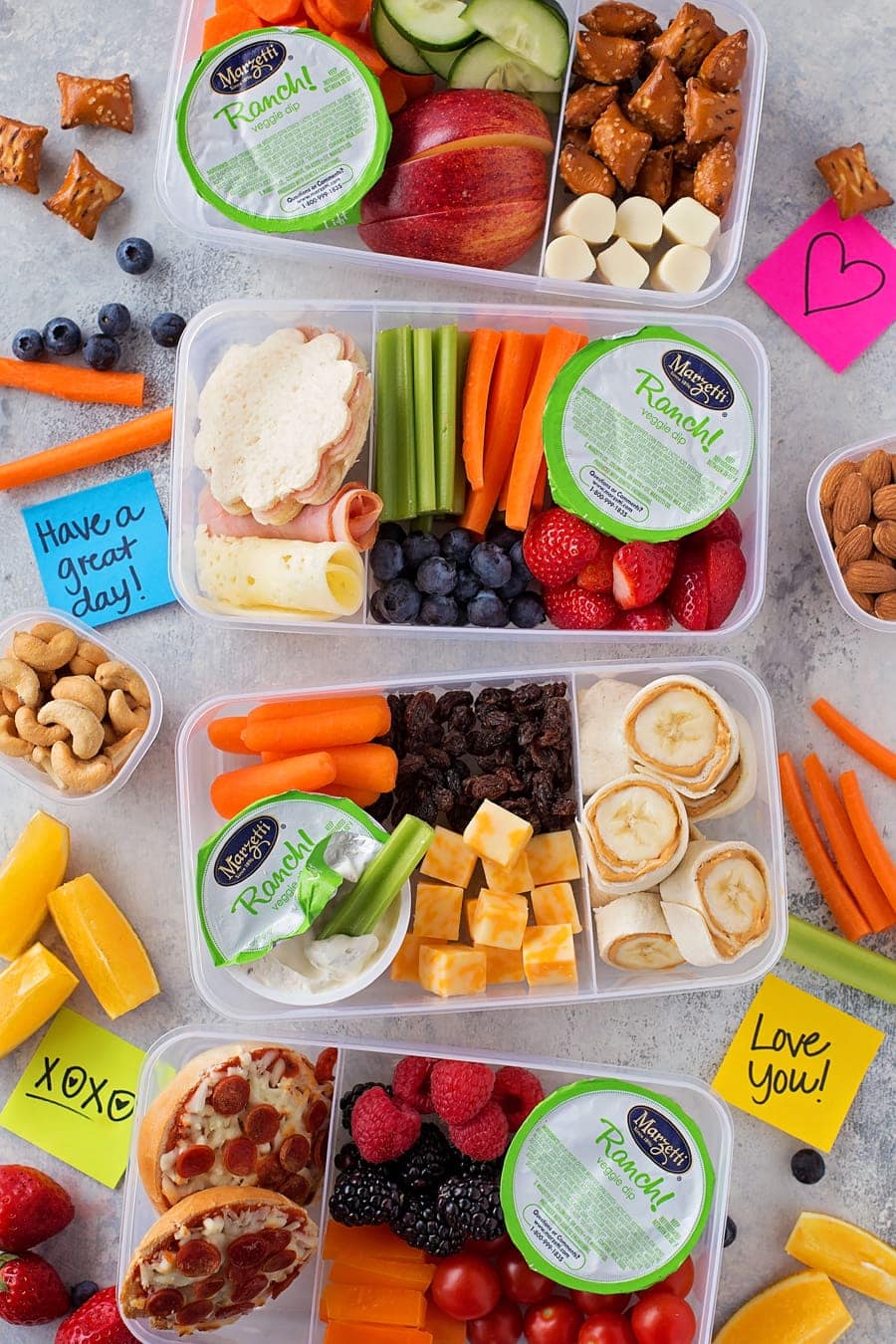 Happy lunch box packing!!