All the best tips and tricks to help you have the most fun at Oogie Boogie Bash at California Adventure Park!
If you were lucky enough to snag tickets for Oogie Boogie 2022 take these tips and tricks with you to make the most of your spook-tacular adventure!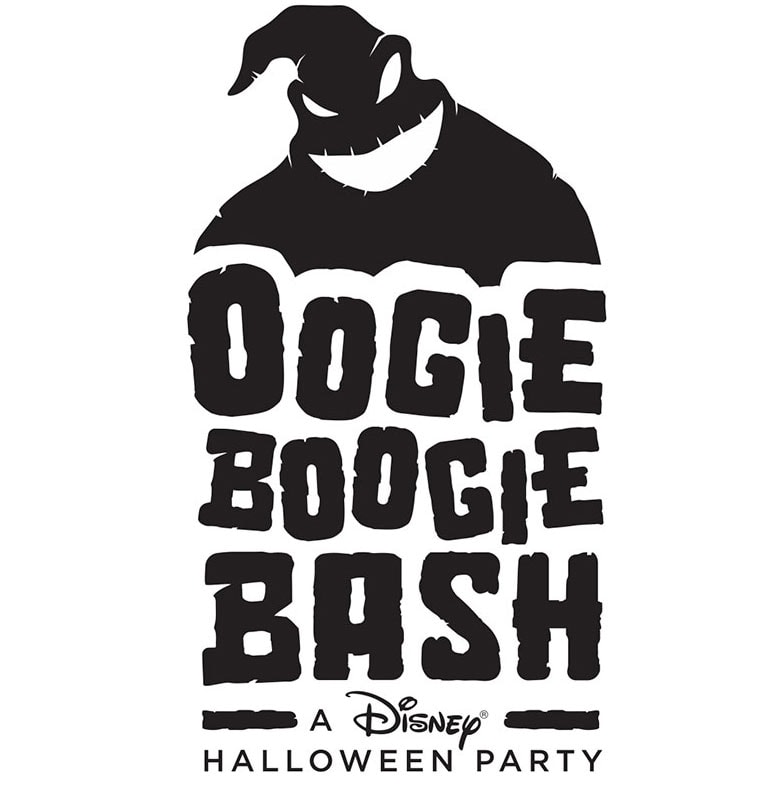 BEST OOGIE BOOGIE TIPS
Oogie Boogie's Bash at California Adventure is a must!
It's such a fun way to start the Halloween season. There's food, entertainment (parades, characters, etc.), tons of fun and even more candy.
Tickets for this event are usually sold out pretty quickly, but if you're lucky to have snatched some tickets, I wanted to share some of our top tips for going to the parks for this special ticketed event.
And even if you did not get tickets, be sure to save these tips for when you do get them. Disneyland usually announces in advance when tickets go on sale, so be sure to snatch them the day they are released. 😉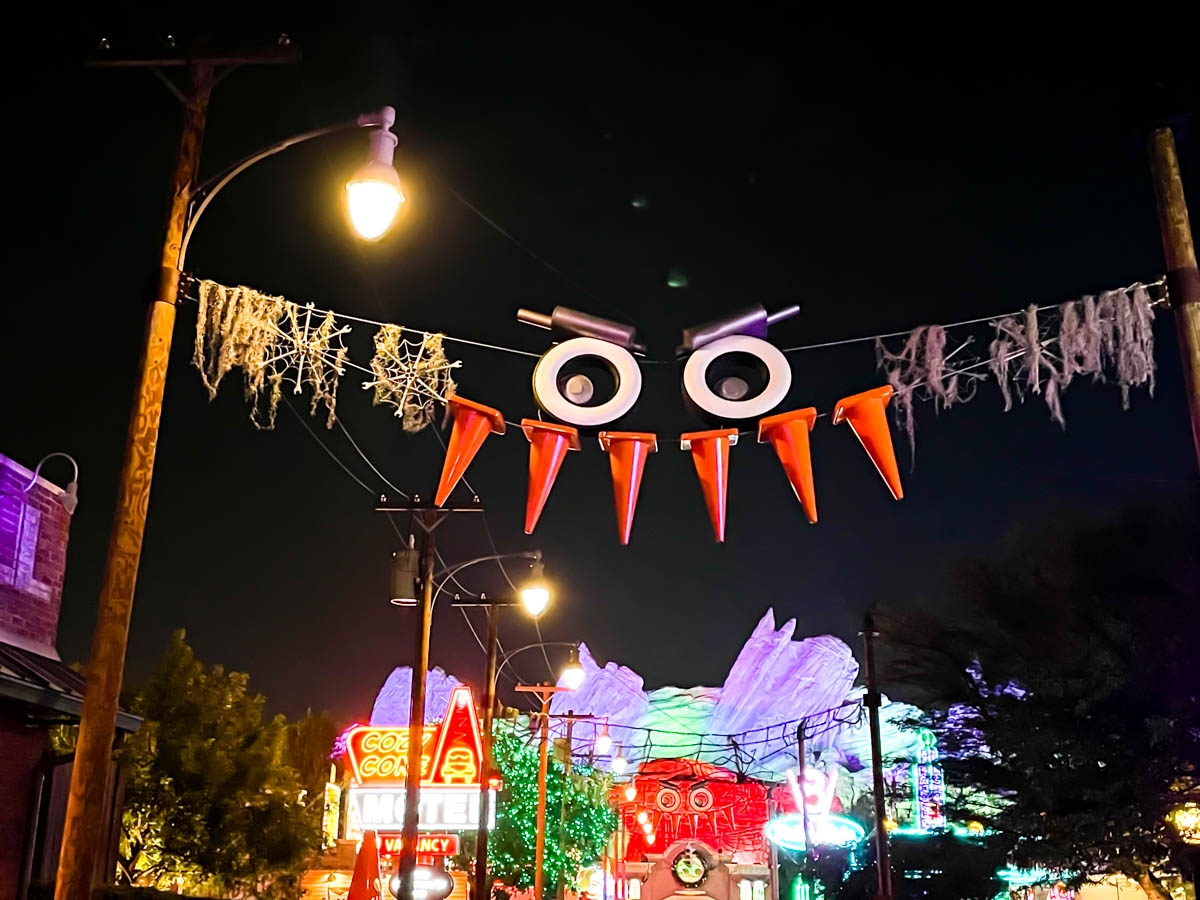 Top 10 Tips
Here are my TOP 10 tips for making the most of your time at the Oogie Boogie Bash:
ARRIVE EARLY. Get in line at 2:30. Check-in for the event is near the Grand Californian, and took about 15 minutes.
2. RENT A LARGE LOCKER to store candy, costumes, and jackets. I recommend the lockers on Buena Vista Street in Disney's California Adventure. This will allow easy access during the Oogie Boogie Bash, and a convenient location for retrieving your items as you depart for the night.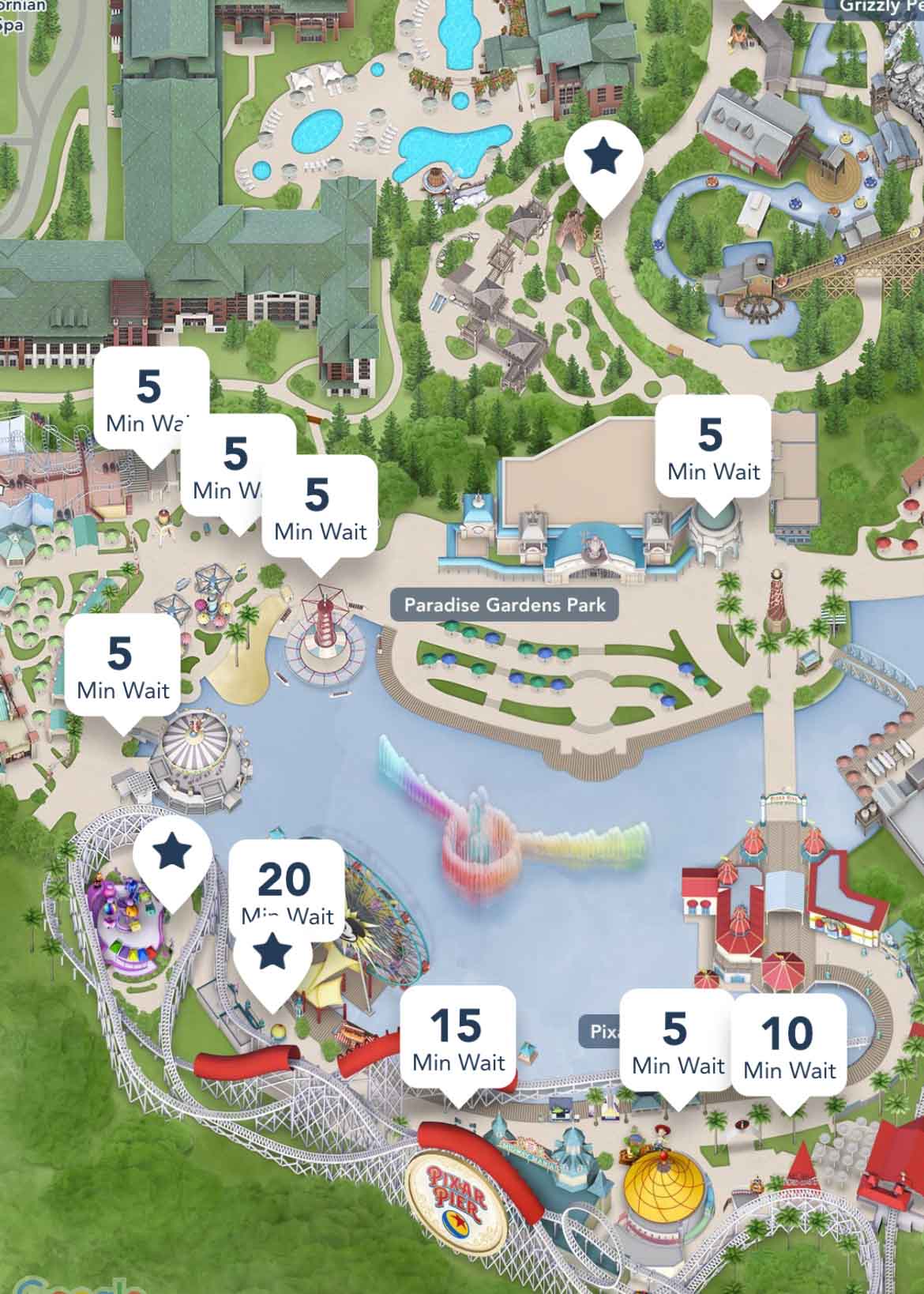 3. PHOTO PASS. Take advantage of the photo pass! Your entry ticket to the Oogie Boogie Bash includes several photo ops!
4. MOBILE ORDER FOOD. Use the Disneyland app to conveniently place an order before the event starts. Our favorite places to order include Smoke Jumpers Grill, Pym Test Kitchen, and Cocina Cocumunga.
From the Disney App: Begin by tapping "+" and then choose "Order Food." Pick an available restaurant and an arrival time, and make your selections.
5. RIDE THE RIDES! This is a great time to get some of your favorite rides in. I recommend hitting the lines first while everyone starts on the Treat Trails! There is generally no queue at Web Slingers – perfect!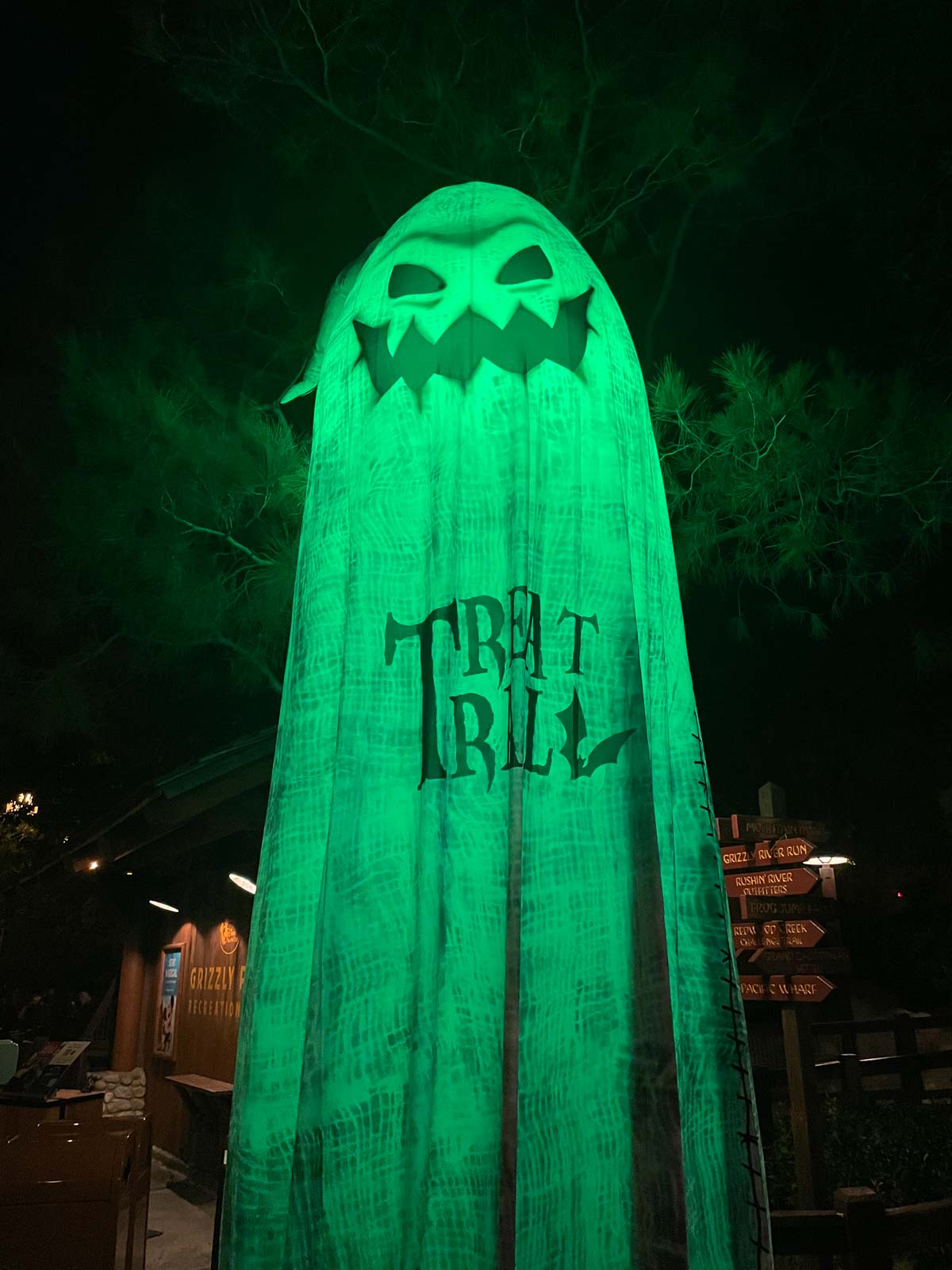 6. TREAT TRAILS. The Treat Trails are the longest when they first open. I suggest taking advantage of the rides first! Hit the trails later in the night when the lines are half as long. Don't worry – they won't run out of treats!
7. VILLIAN'S GROVE. Do Villain's Grove during the second parade when it's later and the line isn't quite as long. Villian's Grove is located on the Redwood Creek Challenge Trail.
The trail is transformed into a spooky enchanted forest where you'll find the bewitching worlds of your favorite Disney Villians! Don't miss Maleficent's Will and the Wicked Queen's Lightening Forest!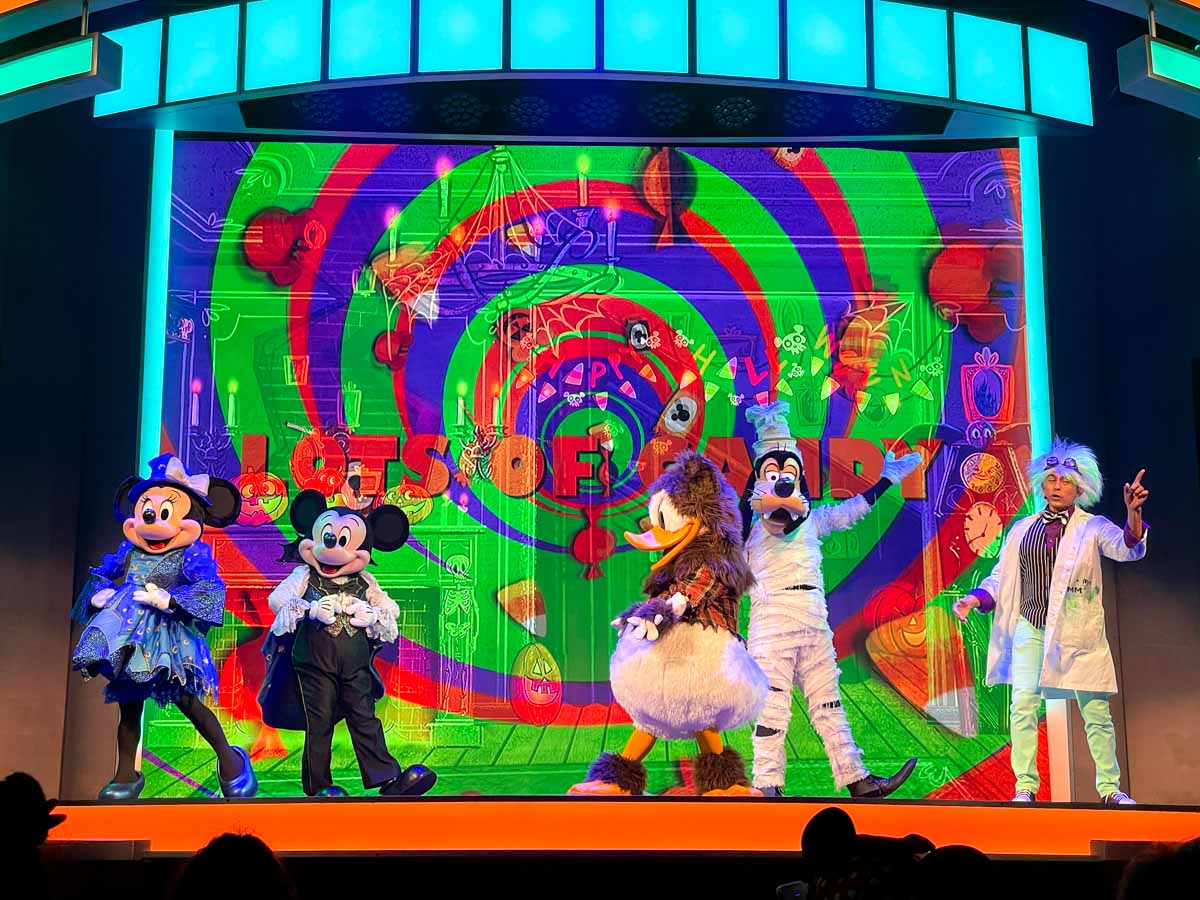 8. MICKEY'S TRICK AND TREAT SHOW. Don't miss Mickey's Trick and Treat Show for the littles!
Located on the stage in Hollywood Land, Mickey and pals' costume party is filled with fun, dancing, and a kooky show that your littles will love! Well, let's be honest, everyone will!
9. VISIT THE VILLAINS. You don't always get to see the villains at Disneyland and California Adventure, so it's especially fun to say hi during Oogie Boogie's Bash. Bring big bags for all of those sweets!
The longest line is Ernesto de la Cruz, but he's worth the wait – can't be missed!
Also, be sure to go see Doctor Facilier near Little Mermaid, Sid on Pixar Pier, Madam Mim near Hyperion Theater, and Agatha in Marvel Campus.
Just a heads up that there are no villains in the Cars Treat stop.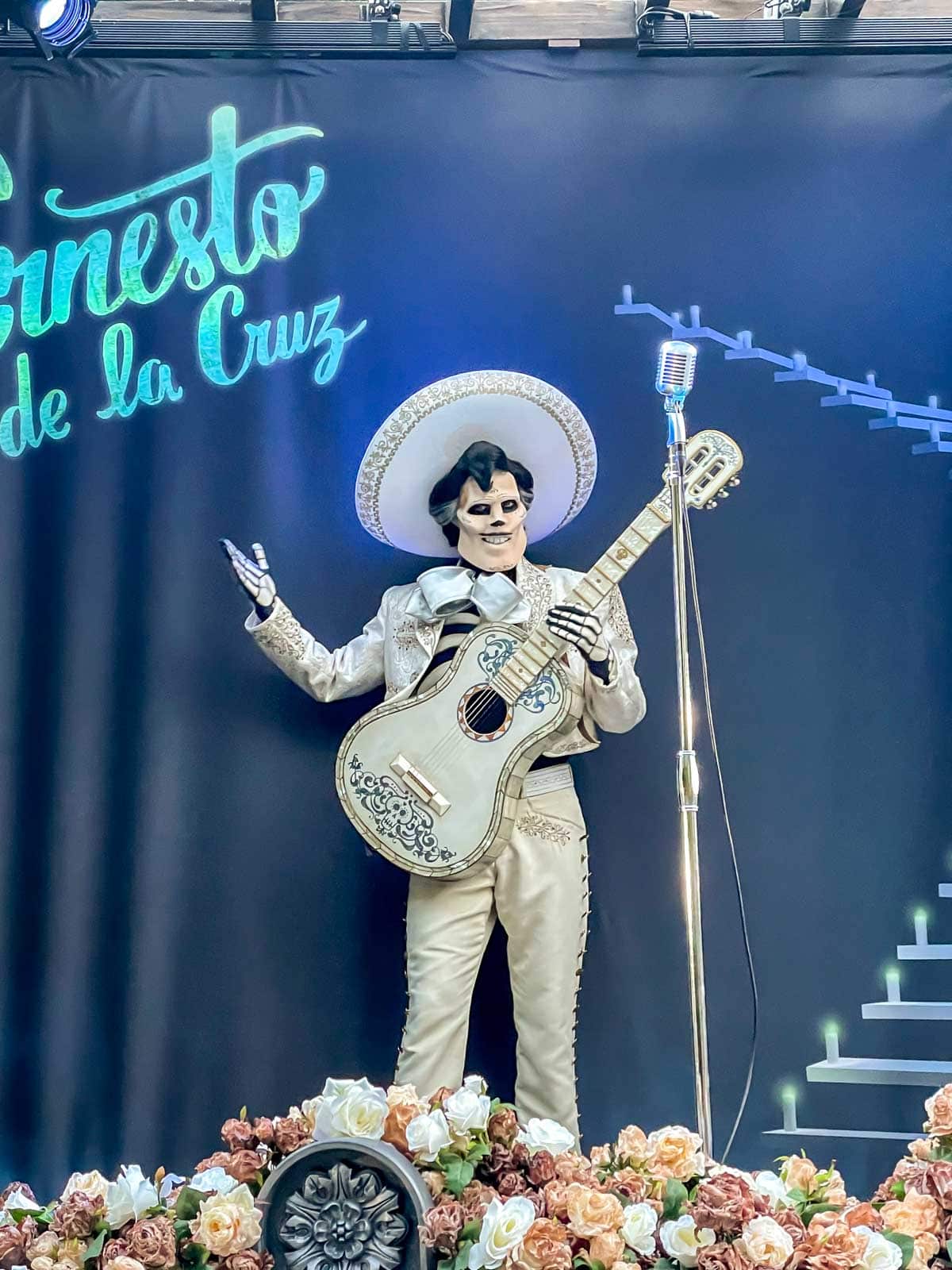 10. FRIGHTFULLY FUN PARADE. Don't miss the Frightfully Fun Parade! The grim grinning ghosts are out in this spookily spectacular parade, the perfect way to end the night!
We recommend getting spots on Hollywood street, closer to the exit or near Little Mermaid if you are catching the first parade. The parade starts from the Garden Grill both times. The Headless Horseman leads the parade!
Such a fun night!
We hope you get to have the most Spook-tacular night at the Oogie Boogie Bash!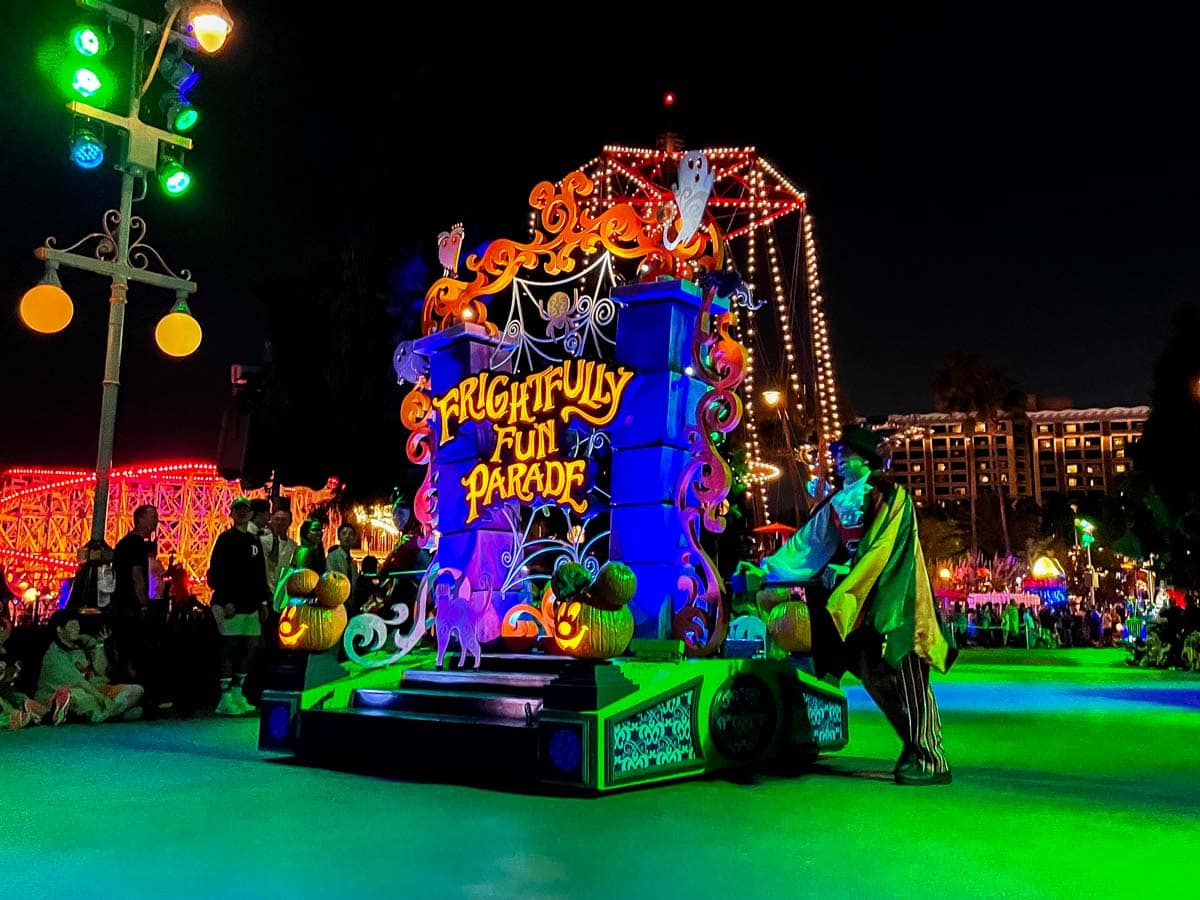 So much fun to be had at the Oogie Boogie Bash!!
Be sure to check out these other posts for even more Disney fun: