FREE Printable Valentine's Day Placemats – such a cute idea to use for parties or for February 14th!!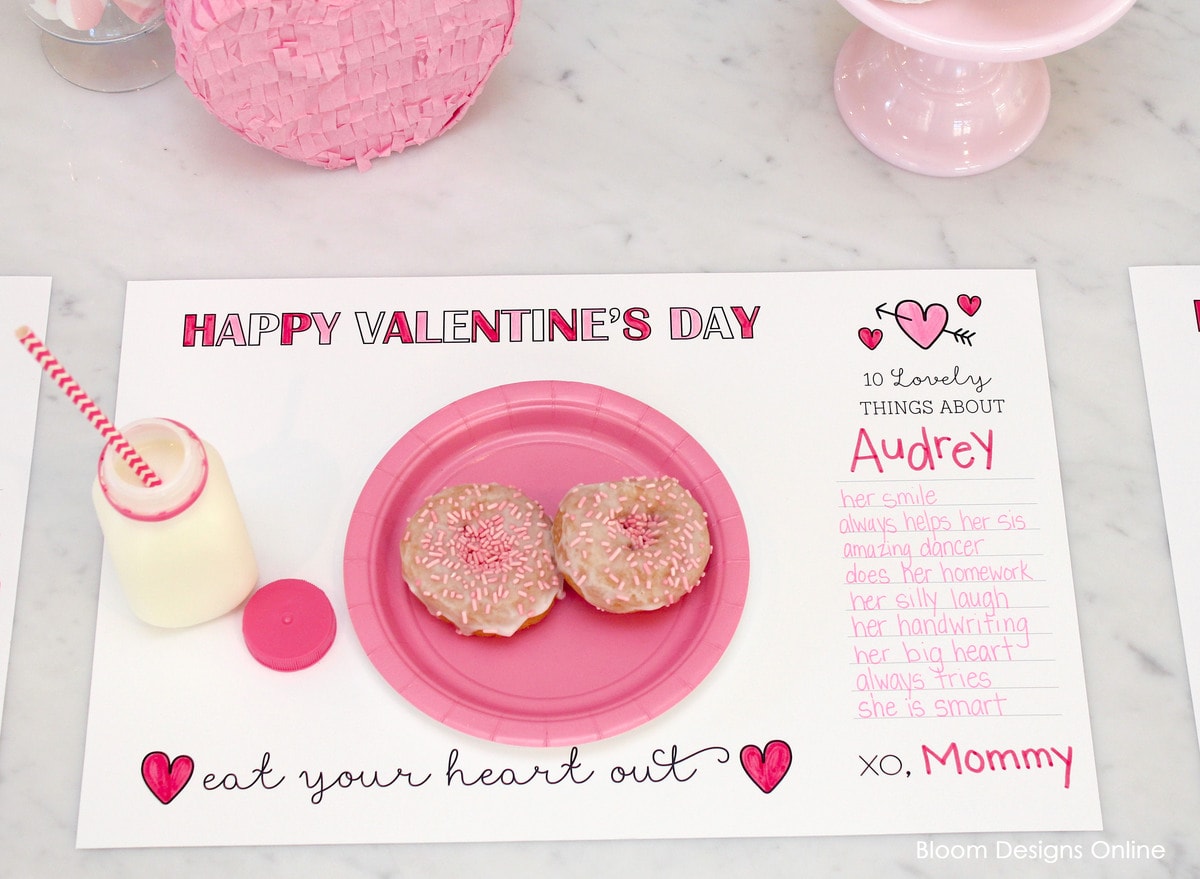 Kid LOVE them!
Hi Everyone! It's Jenny Raulli from Bloom Designs Online and I am so happy to be here today sharing these fun Valentine Placemat Printables with you.
Why not make your kids Valentine's Day extra sweet and yummy by making a special Valentine's day meal and using these placemats filled with all the things you love about them?
To personalize the placemats for your loved one, fill in the section for "10 lovely things about" by adding your loved one's name and then 10 thing you find endearing about them. Make sure to sign your name at the bottom of the list. You can then color in the rest of the placemat or leave it as is and let your child color it.
Then, fill up the menu with fun and festive food (be sure to check out all our Valentine's desserts!)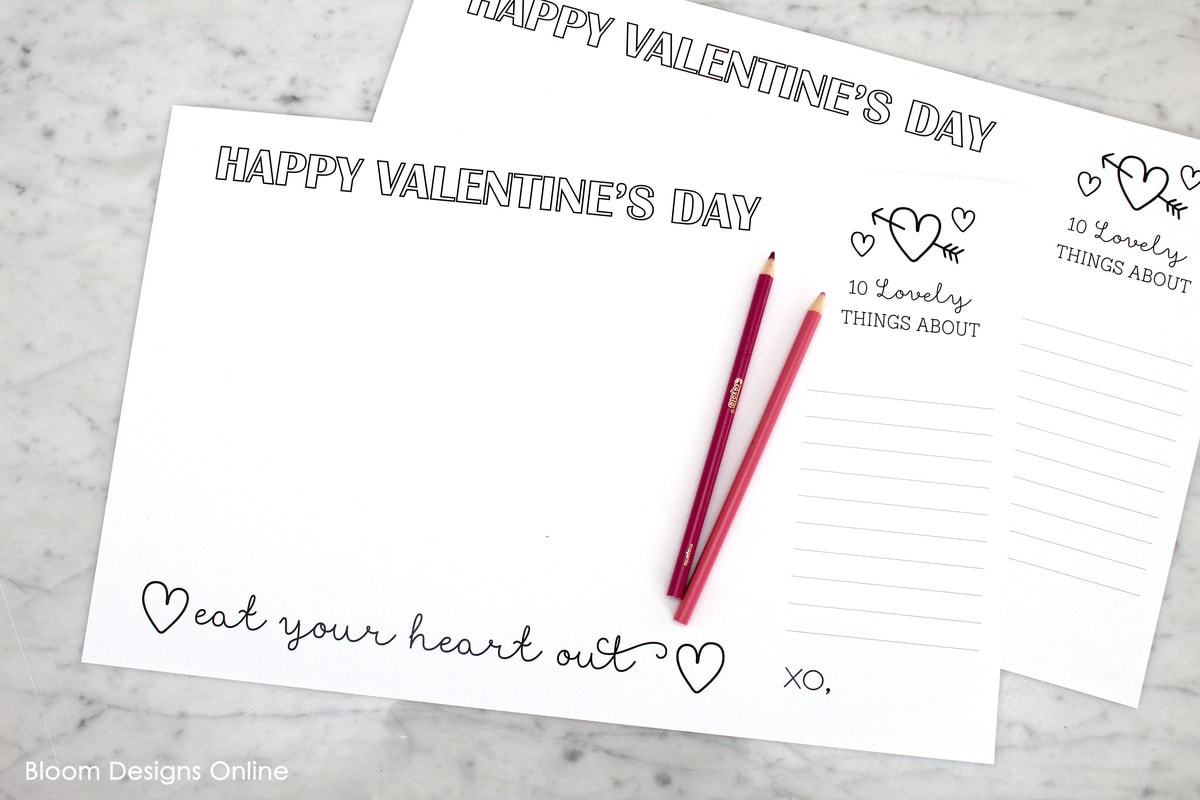 DOWNLOAD + PRINT
Don't feel like you need to stick to red and pink. These should reflect your child. Use their favorite colors! You and your family could also do it as a group. Simple have each person add in one or two lovely traits.
To download our Printable Valentine's Placement, click on the link below:
VALENTINE'S PLACEMAT PRINTABLE
These need to be printed on 11×17 paper but since they are in black and white they should only cost a few pennies.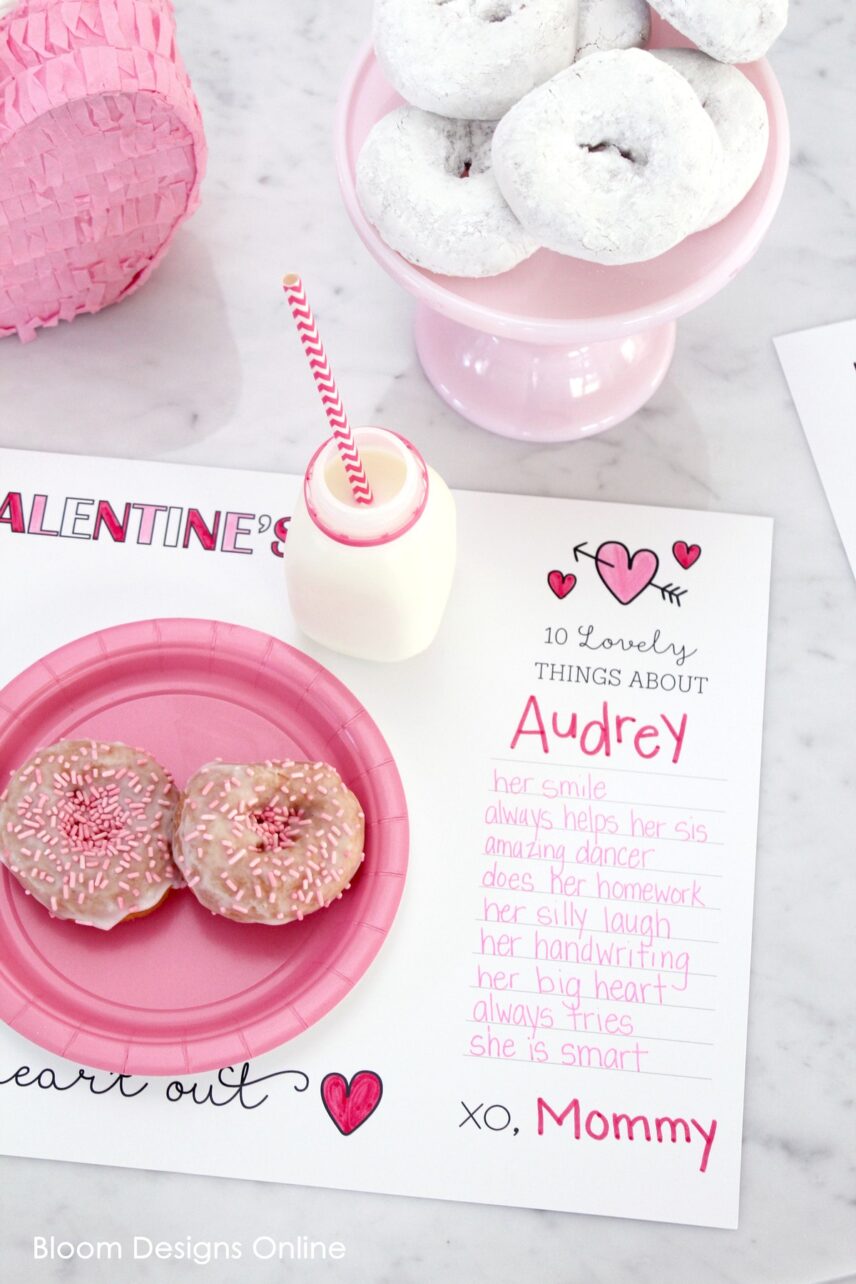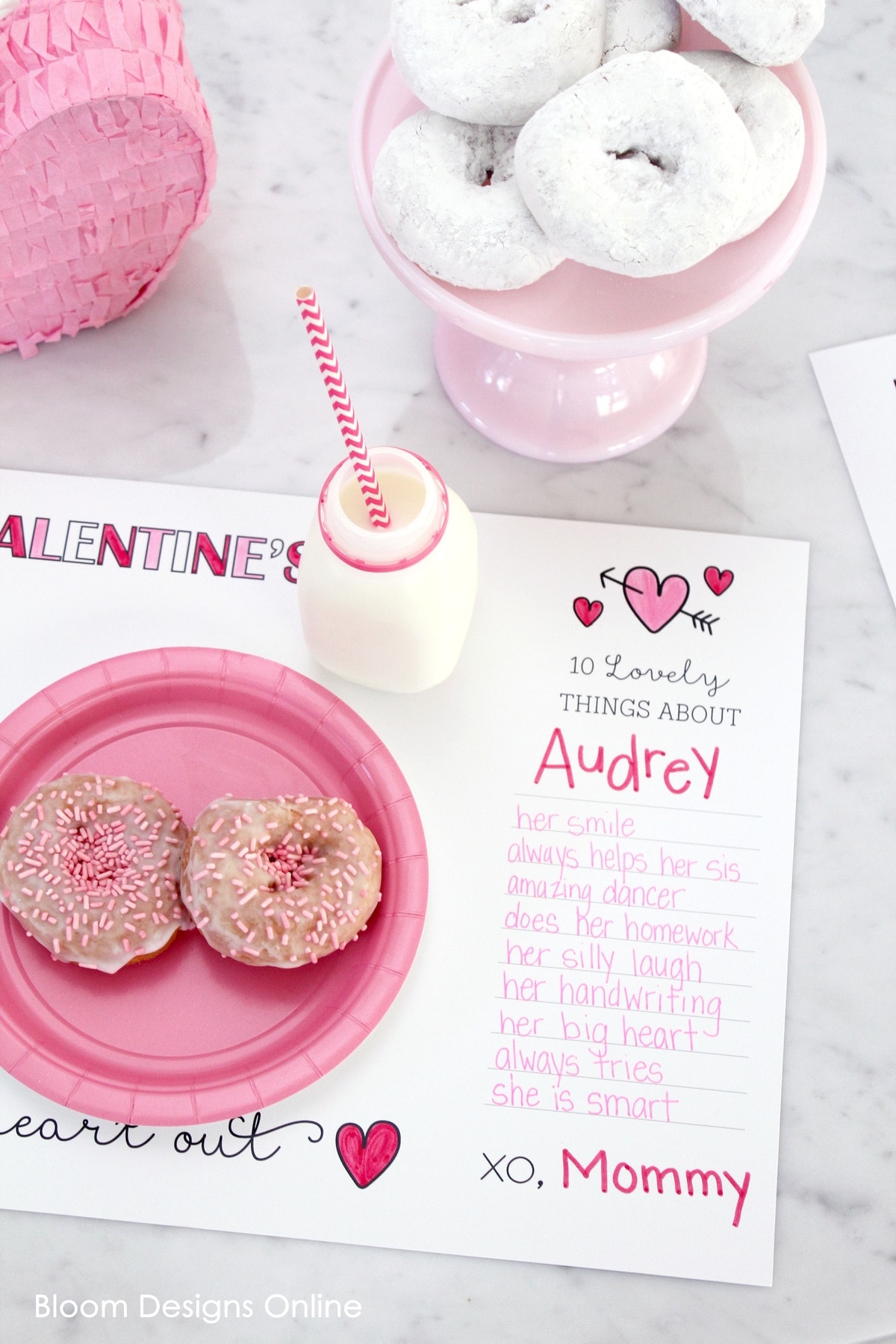 Milk containers and straws can be found here.
Need some more Valentine's inspiration? Visit Bloom Designs Online for more free printable like these Filled With Love Cards.
________________________
These placemats are darling! So thoughtful and personalized! Thanks so much for sharing theses printable placemats with us Jenny!! To see more of here amazing designs, head over to Bloom Designs!
For more printables for Valentines, check out theses posts:
For all Valentine's creations, go HERE.