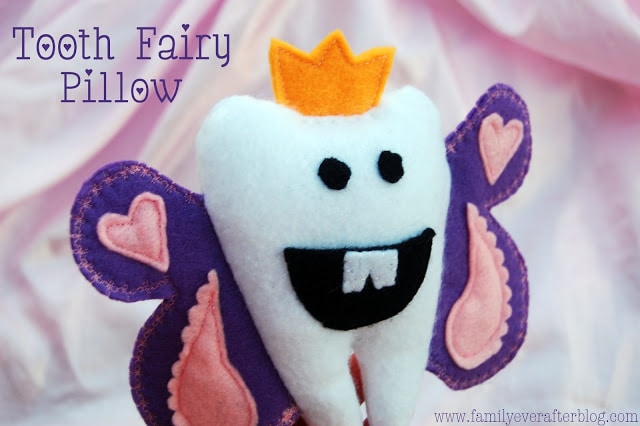 Hi! I'm Rachel, and my blog is
Family Ever After
. I am a country girl at heart… my 4 sisters and I grew up in South Dakota. I've know my husband since we were 12, he grew up there too! I went to college at BYU, where I majored in Family and Consumer Science Education. I taught middle school sewing for a year. I'm now living my dream being a mom to 3. I'm very passionate about letting my kids "help" me do projects. Basically, my blog is a big mish mash of things I love: sewing, crafting, food, family, travel, gardening, country music, sunflowers, clogging, and running, and taking pictures of it all!Feel free to stop by and "join the family!"
blog…rss…facebook…pinterest…twitter
My oldest daughter lost her first tooth a year ago, and I've been wanting to make a tooth fairy pillow for her ever since. This cute little pillow is about 5 inches tall, and will fit perfectly under her pillow. Her tooth goes in the front pocket (the smile), and the money will go in the pocket which is on the back. This was so fun and incredibly cheap to make!
SUPPLIES:
paper + scissors + pencil
felt
embroidery thread + needle
batting
sewing machine, etc
 DIRECTIONS:
1. Create a few templates, including a tooth, wings, and crown. I free handed mine onto a piece of paper.
2. Cut pieces out of felt. Here are the colors and pieces you'll need:
–white, main tooth, 2 pieces
–white, back pocket
–white, front teeth
–black, smile
–black, eyes
–pink/purple, wings, 4 pieces
–crown, yellow, 2 pieces
3. Fold over the top of the smile and stitch. This will reinforce the smile when your child put the tooth in and out.
4. With white thread, hand stitch the white front teeth to the smile.
5. Machine stitch the smile to the front tooth piece. Don't sew the top, because that is the pocket.
6. With black thread, hand stitch the eyes.
Here's what I have so far:
7. If you want to personalize, embroider your child's name or initial somewhere. I did it on the back. These are the little pockets where the money will go.
8. Fold over top edge and stitch a straight line. (This reinforces the pocket). Then sew around the sides and bottom of pocket. Refer to final picture below.
 9. Sew two crown pieces together.
10. Decorate your wings. Have fun with this! There is no right or wrong way! My main tip is to sew the decorations to one wing, and then sew the two layers of wings together. I did a decorative stitch. (You don't need to have the wings two layers thick, but I want mine to be sturdy, so I did).
 11. Sew the front and back of the tooth together. Tuck the wings and crown inside, then place the back, right side down, and sew. Leave an opening at the top edge, between the crown and wing.
 12. Here's how it looks after sewing together. Turn right side out.
 13. Stuff with batting and hand stitch the opening shut.
  All done! Here's the back…
And the front…
xoxo, Rachel
See you there!blog…rss…facebook…pinterest…twitter
——————————————————
Thanks for being here today, Rachel! LOVE this pillow – SO CUTE!
For more cute sewing projects for the kids, check out: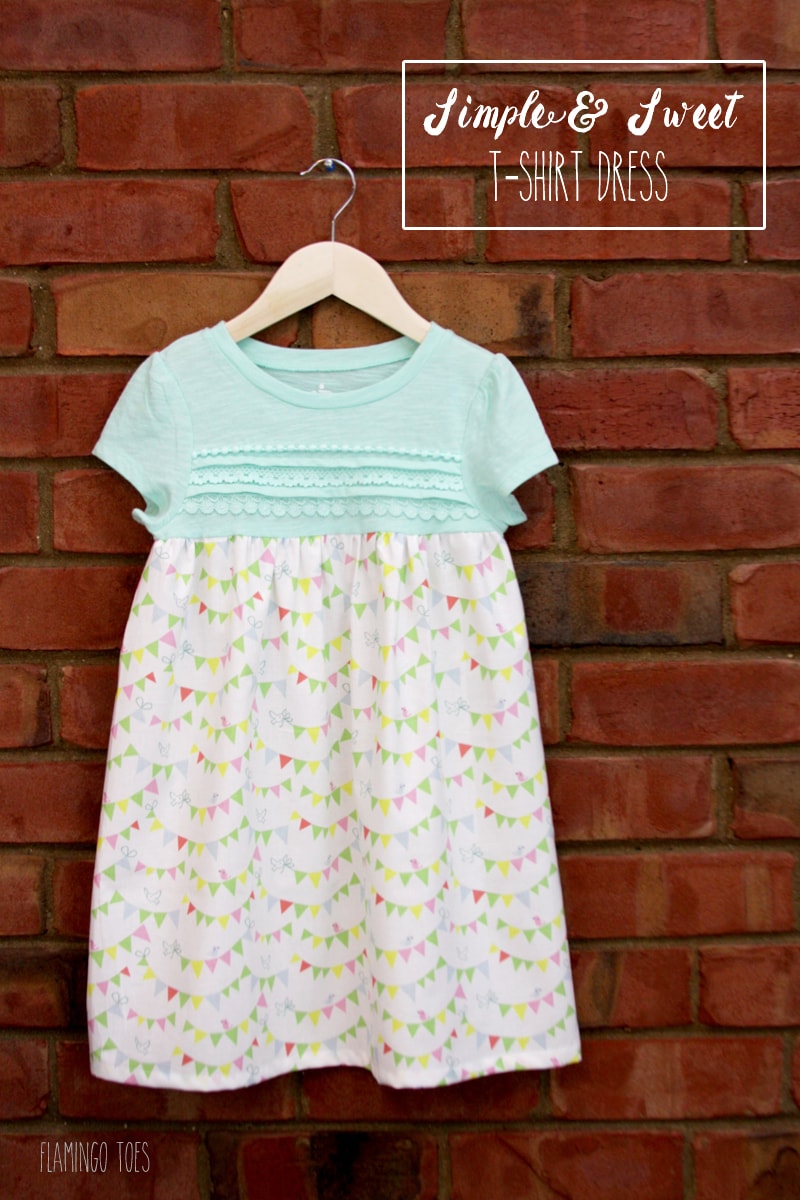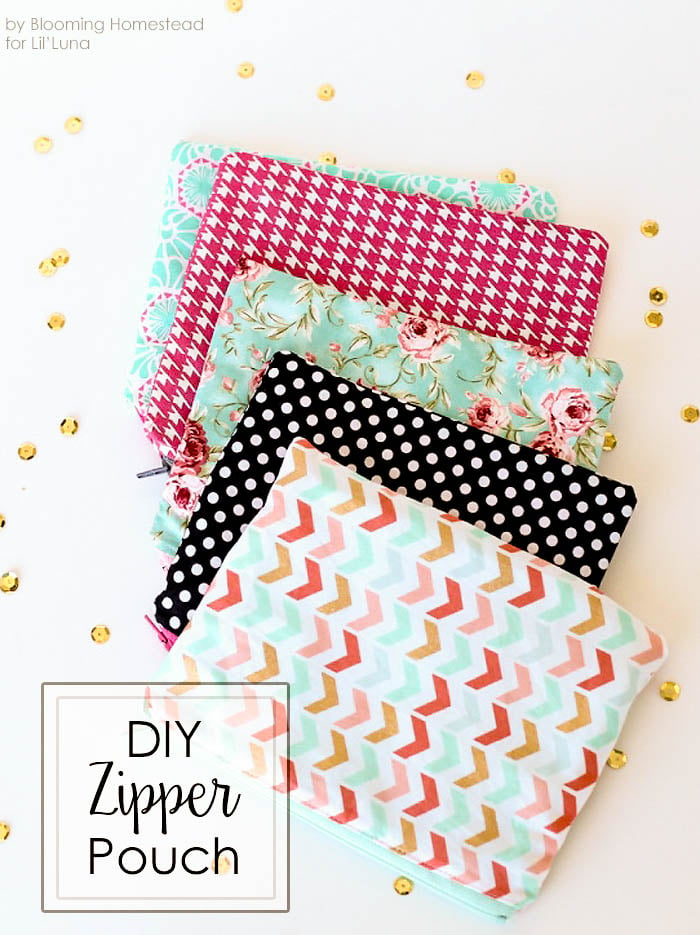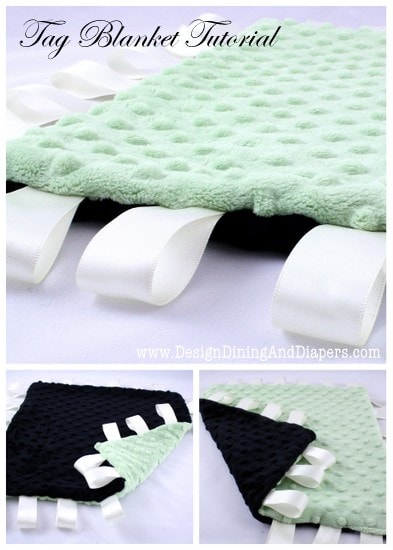 For all sewing tutorials go HERE.
For all Crafts & Tutorials go HERE.
And get weekly emails with monthly freebies by signing up for the Lil' Luna newsletter. 🙂
For even more great ideas follow me on Facebook – Pinterest – Instagram – Twitter – Periscope – Snapchat.
Don't miss a thing – Sign up for the Lil' Luna Newsletter today!
ENJOY!