Don't miss a thing – Sign up for the Lil' Luna Newsletter today!
(Don't mind the dirt all over my door) 🙂
I've decided that my porch and front door are very boring, so I decided to make a wreath and will be sharing this Monogram Wreath Tutorial with you today.
I'm not much of a blue person, but my front door and a lot of the outside of my house is navy blue, so I knew I had to find something that matched. I wanted to find a wreath that had blue in it, and I was able to find it at Tuesday Morning (if you've never been, you gotta go – so fun!) From there, I knew I wanted to personalize it and this is what I came up with. It was so easy and cost about $4 total to make, and if you want to make it yourself, I'll show you how I did it..
SUPPLIES:
-Wreath (or berry vine that can be made into a wreath – found at Michael's, Tuesday Morning, or another website I love called
FAC
TORY DIRECT
)
-Cardboard Letter (Found mine at Joann's several months ago)
-Scrapbook Paper
-Mod Podge
-Sponge Brush
-Lace, Ric Rac, Ribbon
 DIRECTIONS: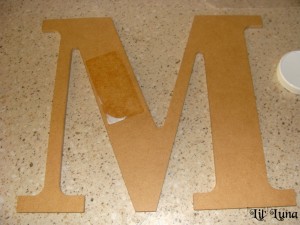 1. Begin by turning your letter upside down onto the backside of a scrapbook paper (make sure your letter is under 12 inches so it fits).
2. Trace and cut out letter from the scrapbook paper. Set aside.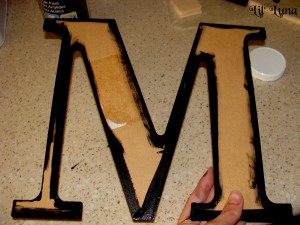 3. Now Paint the edges and little onto the face of the letter if you don't want to see the cardboard on the sides.
4. Mod podge scrapbook paper onto your letter.
Check Out My Other Recipes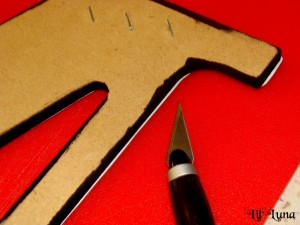 5. Once dry cut away excess scrapbook paper using an Xacto Knife.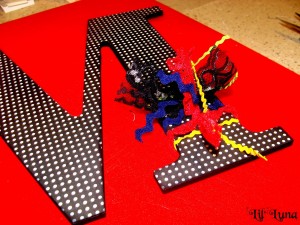 6. Add ribbon, lace, ric rac to the letter.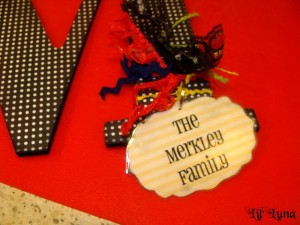 7. I printed out "The Merkley Family" onto scrapbook paper and cut a fancy shape around it. I ended up laminating it so that it would last longer outside.
8. Punch a hole in it, add it to a ring and tie it to the ribbon/lace/ric rac.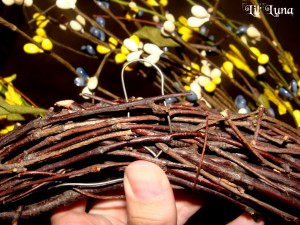 9. You can either attach the letter to the wreath and hang or hang the wreath and then let the letter hang from the door, which is what I did. I also did not have a hook on my wreath so I just added some wire to it. We ended up hammering a nail to the top of the door and then hung the ribbon from there and then tied the ribbon around the letter.

Very easy, cheap and makes your front door look more decorated and personalized.
This is just STEP 1 for the porch makeover I'm working on so stay tuned for the rest….
ENJOY!
UPDATED 2013:
An updated version of the Monogram Wreath…