A collection of the BEST White Elephant Gifts Ideas – from funny to useful and DIY gift ideas, these gifts are sure to bring lots of laughter and "stealing" at your next White Elephant party!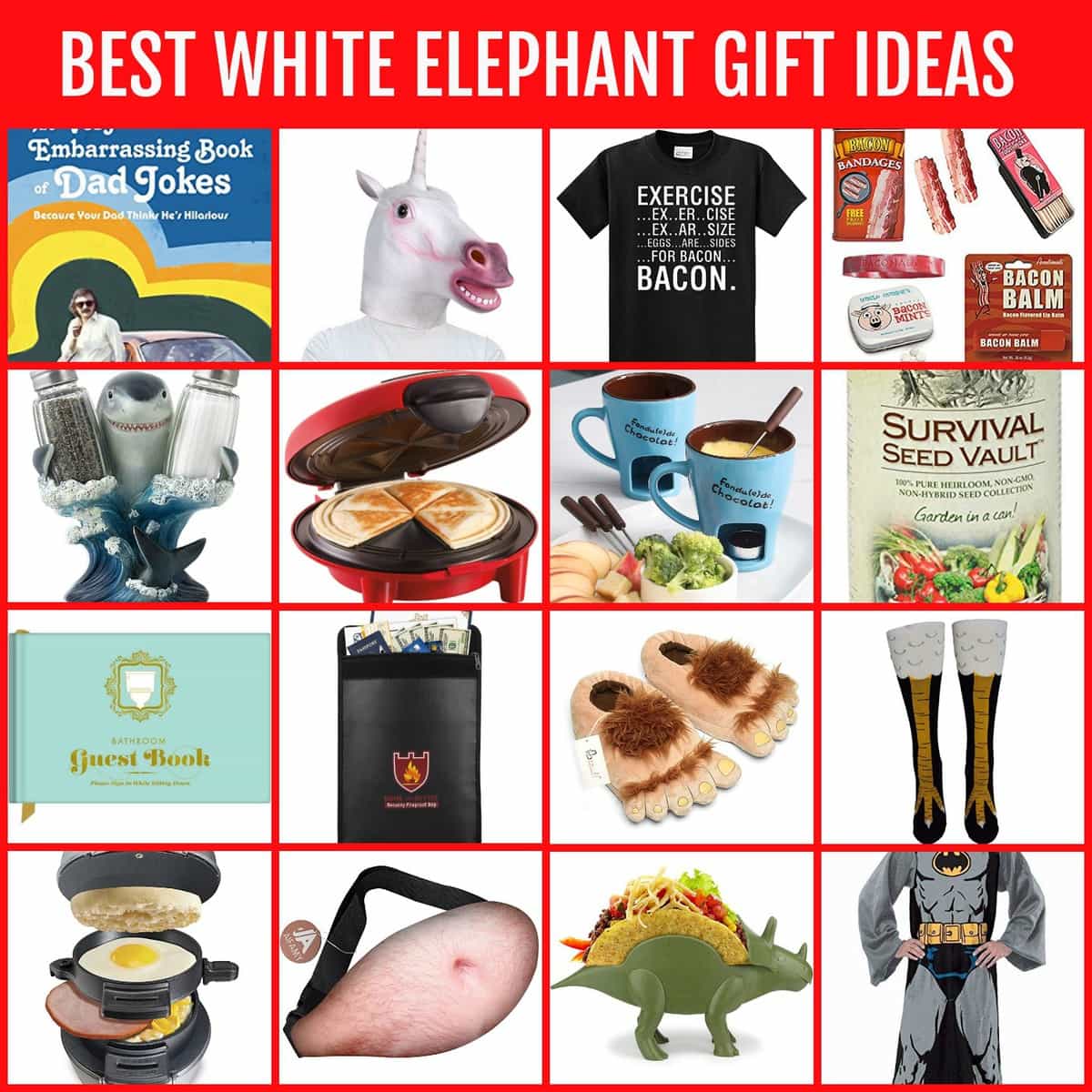 Best White ELephant Gifts
White Elephant parties are one of our favorite holiday traditions! If you're planning on going to a White Elephant gathering this season and need an idea for a gift, you've come to the right place!
From a hairy beer belly fanny pack to a breakfast sandwich maker and a variety of other gifts in between, we've got some great white elephant gift ideas. Some are funny, some are practical and some are just plain bizarre.
We've even got some DIY White Elephant gift ideas if you're feeling crafty or if you're on a budget.
Whatever idea you decide to go with, your fellow party guests are sure to laugh at and/or love these gifts!
White Elephant Party
Every year we have at least one White Elephant party we attend. It's become tradition to have one with the extended Luna family, and we often host a party with friends from the neighborhood. But, what is a white elephant party?
A white elephant gift exchange is usually part of a holiday party to provide entertainment, more so than to exchange valuable gifts. The gifts are often funny or impractical and provide loads of laughter for attendees.
White Elephant Rules
Each white elephant is run differently, but typically it follows these general rules of thumb:
Each participant brings a wrapped gift to add to the pool.
Players draw numbers to know which order they will choose their gift.
Everyone sits in a circle so they can see all the gifts in the center.
The person who drew #1 goes first by picking a gift from the center and unwrapping it.
The following players can choose to either steal a previous player's gift or an unwrapped gift from the pool. If someone gets their gift stolen, they can do the same thing – pick a new gift or steal from someone else. Things to keep in mind:

A gift can only be stolen once per round.
A gift can only be stolen THREE times total (or things will drag on – trust me!).

The game ends with #1 going again and swapping his/her gift with someone else's.
There are different variations of the game you can play, but these are the standard rules everyone goes by.
White Elephant Gift Ideas
When we like to host white elephant parties, we always hope there are funny but also practical and useful gifts too. The combination of both kinds of gifts guarantees loads of laughs and lots of stealing!
Every group playing will have different dynamics, but we think having a variety of gifts makes it so much fun. Whether you are playing with couples or individuals, we always ask everyone to bring a gift to participate. Also, if you are hosting, it's good to have a few extra gifts on hand in case someone forgot a gift. You want to ensure that everyone can play.
I wanted to round up the best white elephant gifts for you to use this year. I broke into three sections: funny, useful and DIY. You can find all products on Amazon or things you probably already have at home.
---
Funny White Elephant Gifts
White elephant exchanges are so much more fun when there are funny gifts in the mix.
I went ahead and rounded up some of my favorite funny white elephant gifts, all found on Amazon. The prices range, but most of them fall in the $15 – $25 range.
If you really want to be nice, you can always give a funny gift as well as a small good gift to go with it. It's up to you, but if you if use any of the gifts below, you're sure to provide lots of laughs at the party.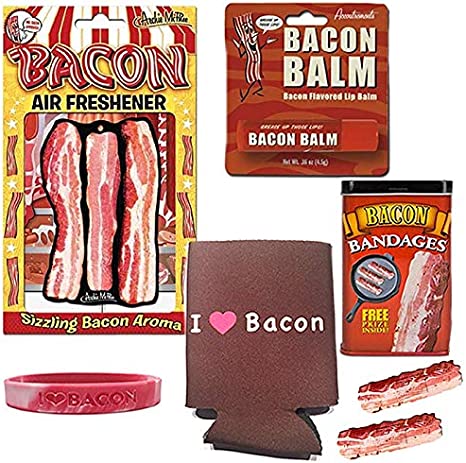 Bacon Bonanza Gift Pack – Sure, we all love bacon, but how about bacon air freshener? or bacon lip balm? or bacon bandages? You'll find all of these hilarious and bizarre bacon products plus more in this one-of-a-kind gift set.
Bacon Shirt – Or how about this Exercise Eggs are Sides for Bacon Shirt? It's perfect for the bacon lover!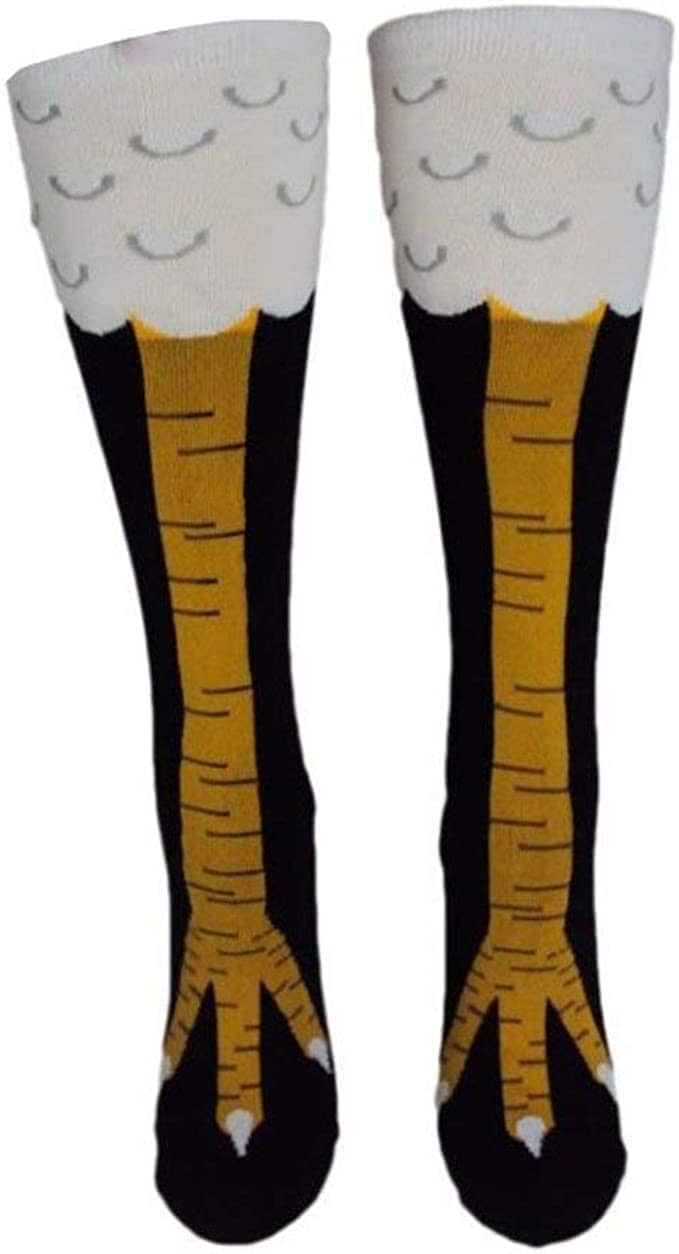 Chicken Feet Socks – Can you imagine your friend or family member wearing these crazy chicken leg socks around town? They're fun and crazy and sure to get some good laughs!
Chicken Hat – Or maybe you'd rather opt for this cluck-worthy chicken mask! Your guests could rule the roost in style with this deluxe, plush hat! It will fit most kids and adults.
Beer Bell Fanny Pack – Your guests will die when they see this hairy beer belly fanny pack! We just know someone is going to steal this one!
Big Belly Apron – This big belly apron will have everyone in laughter tears! It's even censored to be appropriate for all ages.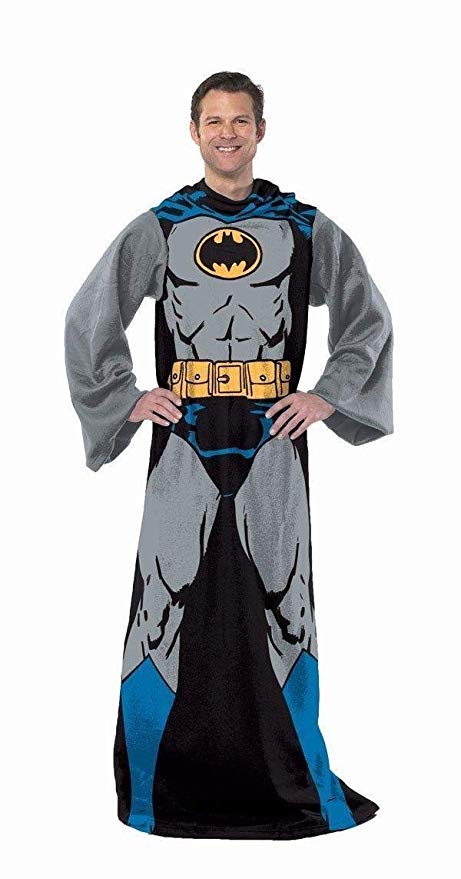 Batman Throw – This comfy throw is both fun and functional. It is made out of soft and thick fleece and has oversized loose fitting sleeves, leaving arms and hands free to use a laptop, TV remote, read a book, talk on the phone or enjoy a snack.
Beard Beanie – With this unique beanie, you can keep your head and face warm and have instant facial hair at the same time. Your fellow party-goers will crack up when they see this!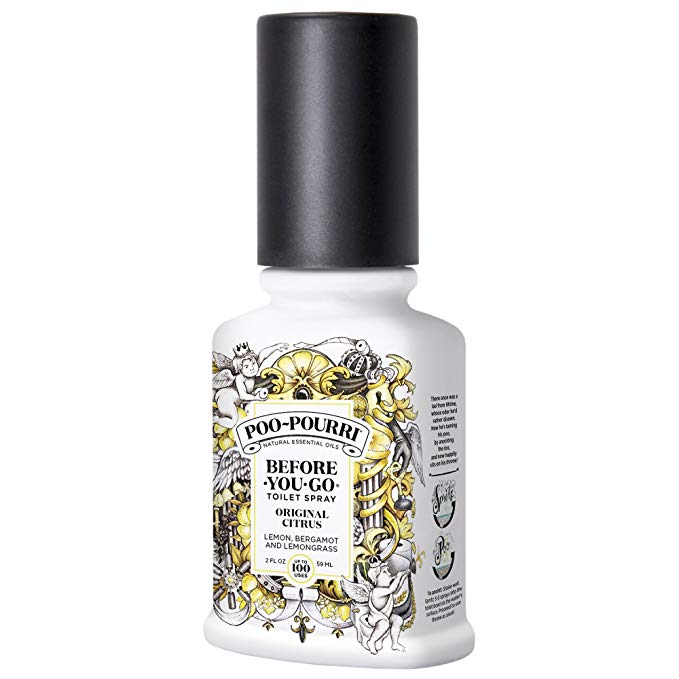 Poo-Pourri – The original non-toxic before-you-go toilet spray that stops bathroom odors before they ever begin – seriously! No more trying to mask odor already in the air!
Potty Putter Toilet Game – Perfect for the golf lover! Includes its own putting green, cup with flag, two golf balls, putter and "Do Not Disturb" door hanger.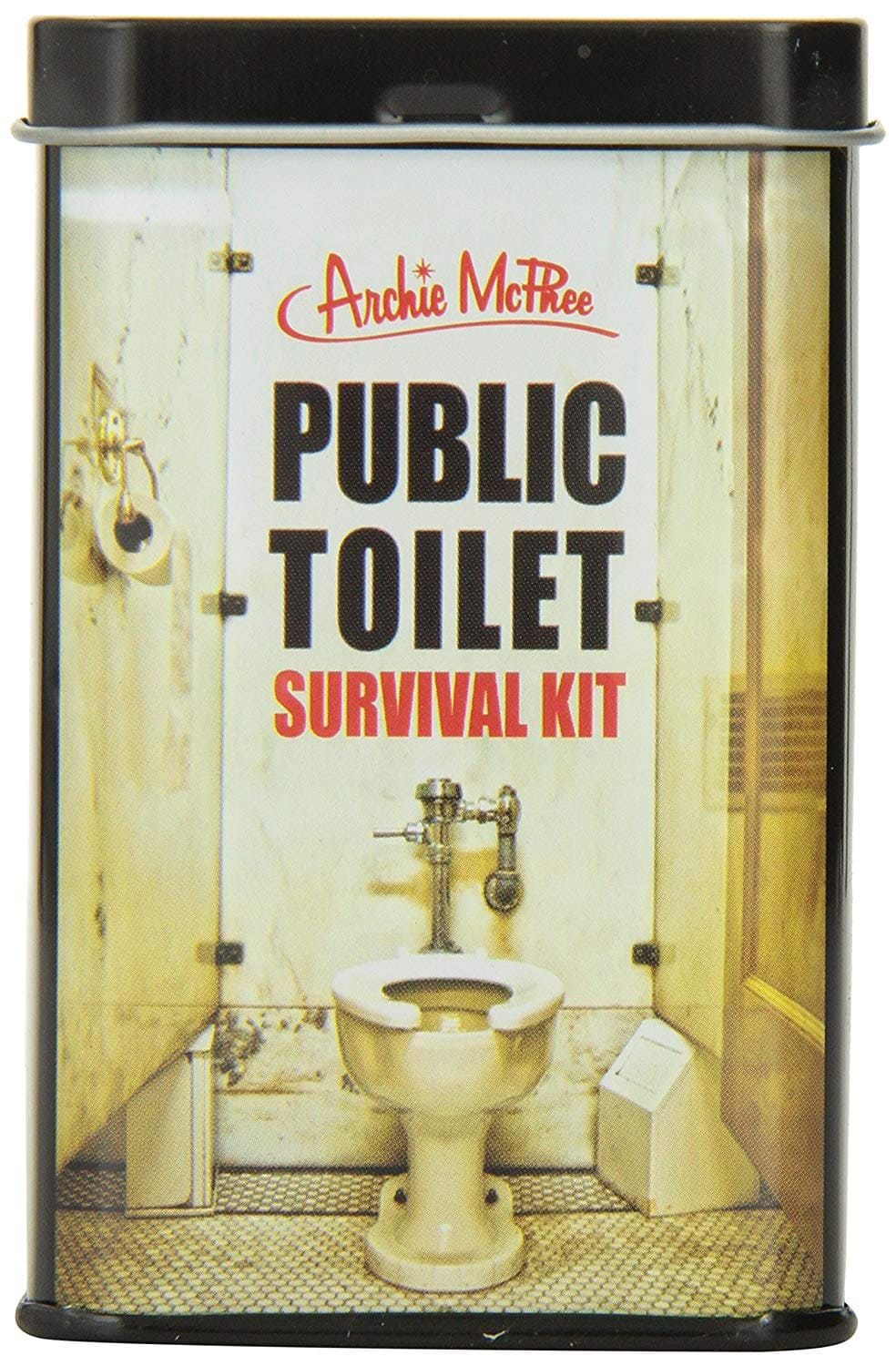 Public Toilet Survival Kit – Someone is going to be prepared the next time they have to use a public restroom. Each kit includes one toilet seat cover, two antiseptic wipes and one pair of latex-free disposable gloves which should be enough to keep you safe and sanitary in even the most challenging conditions.
Toilet Timer – This toilet timer is a must-have for every household! It allows for a maximum bathroom occupancy time of 40 minutes. We think that's a pretty generous amount of time!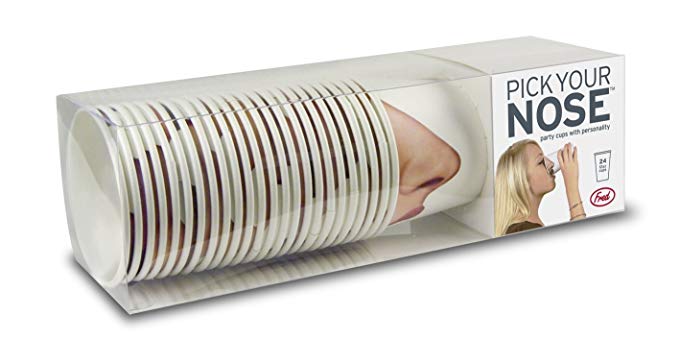 Pick Your Nose Cups – One lucky person will be thrilled to serve beverages at their next gathering with these humorous PICK YOUR NOSE Paper Cups. 24 cups are included in each package. Each of these photo-realistic paper cups comes printed with a new nose.
Pig Nose Mug – Check out this hysterical pig nose mug! Its realistic look will have your fellow party guests roaring with laughter.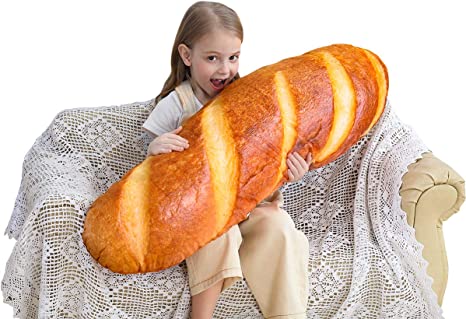 Stuffed Bread – This stuffed bread is ginormous and is sure to produce the biggest laughs! It looks like a huge version of the the real thing but is soft and plush and makes a great pillow.
Bob Ross Chia Pet – Oh, Bob Ross, how we love your hair! And now we can enjoy it in the form of a Chia Pet. It takes 1-2 weeks for it to grow, but good things come to those who wait.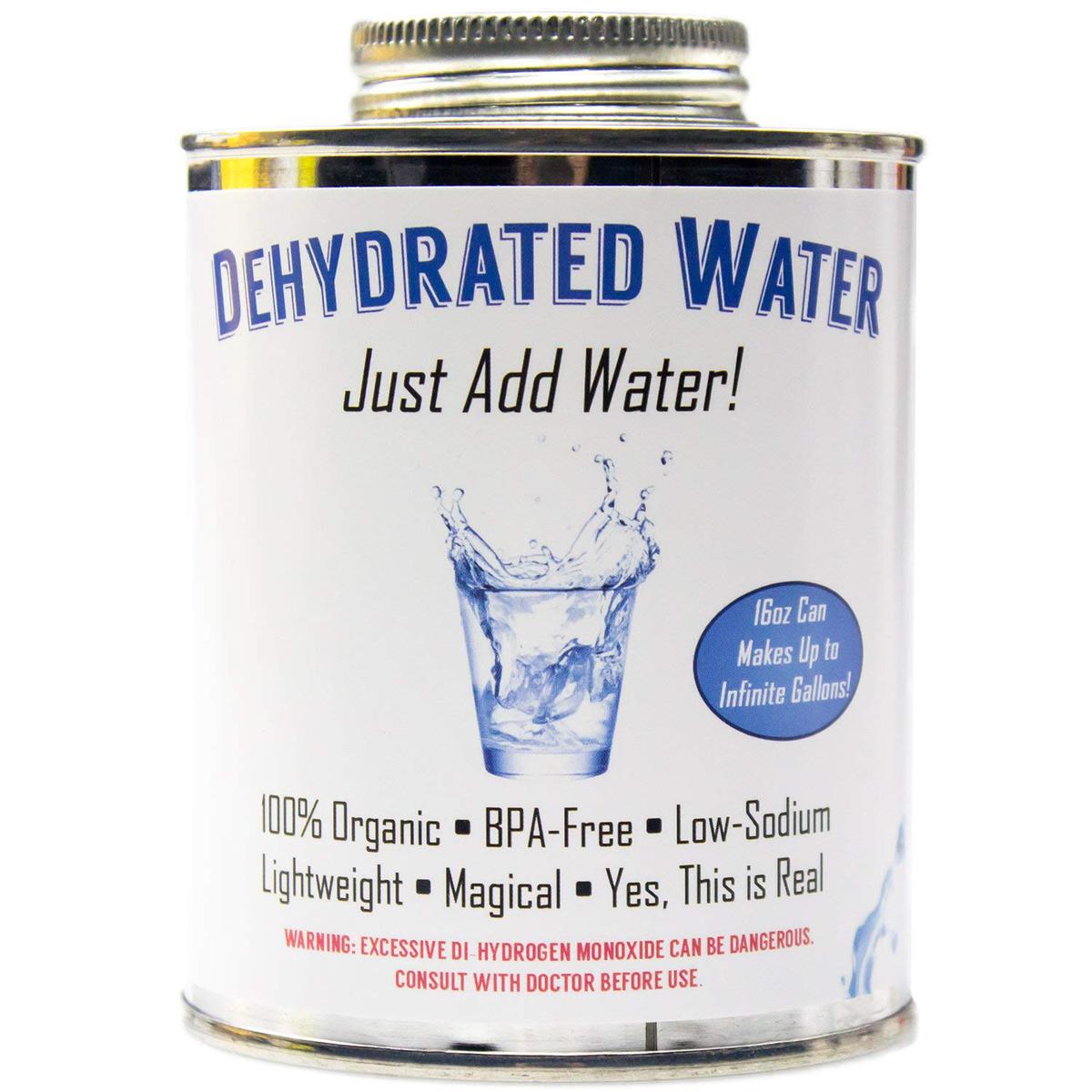 Dehydrated Water – JUST ADD WATER TO THIS HILARIOUS PRODUCT. Make thirst disappear with our new formula that when diluted, can make up to infinite gallons of water. So practical – we couldn't believe it wasn't available sooner!
Money Maze – GIVE THE MOST FUN GAG GIFT EVER! Combine puzzle games and gift boxes into one with this gift card puzzle box. It's a fun and cool way to give a gift.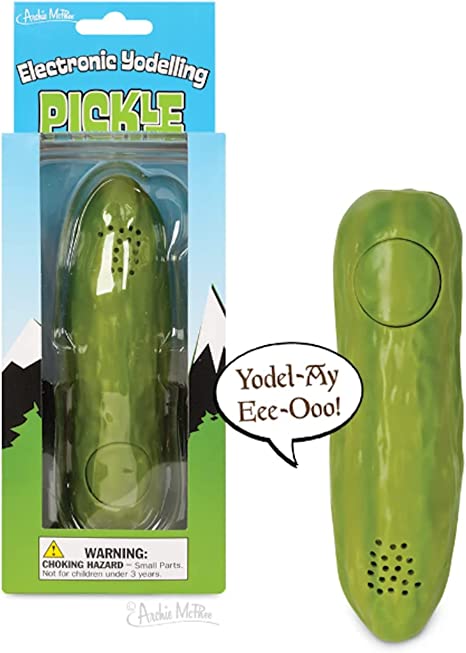 Yodeling Pickle – A yodeling pickle? Are you kidding me?!? This is a great gift for the person who has everything except…well, a yodeling pickle!
Slingshot Flying Monkey – A Slingshot Flying Screaming Monkey – what more could you ask for?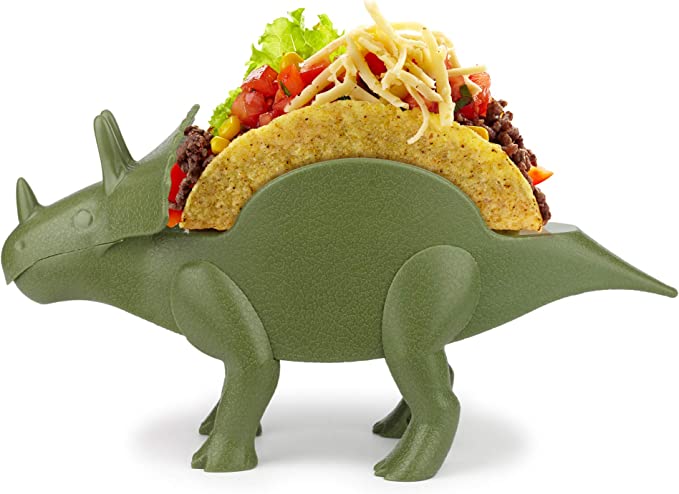 Tricera-Taco Holder – Thought to be extinct, the prehistoric taco holder is back and ready to carry 2 tacos on its back! Everyone loves tacos. Why not serve them in a dinosaur?
Shark Salt and Pepper Shaker Holder – With an action pose and strikingly realistic coloring, this mighty shark salt and pepper shaker set is an awe-inspiring sight to behold!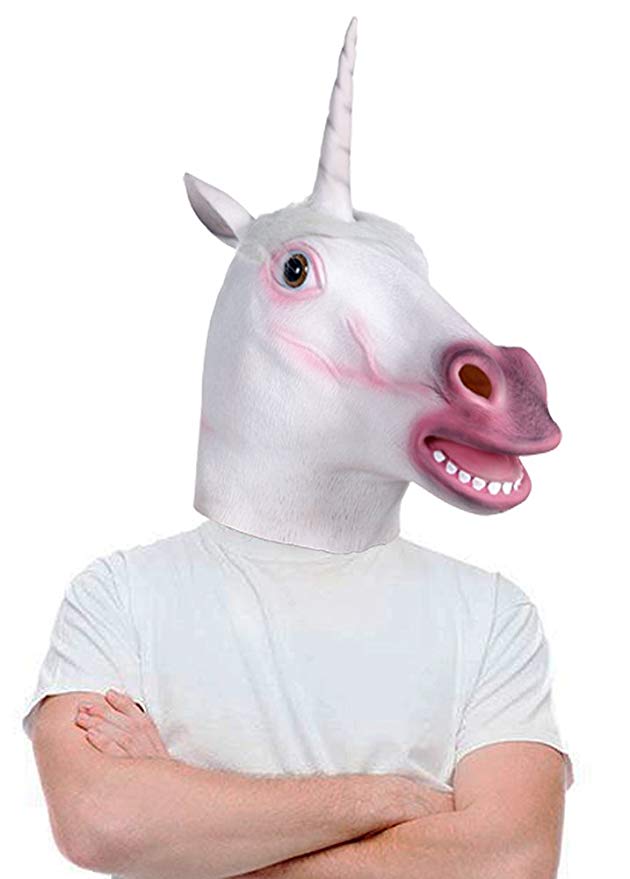 Unicorn Head – I mean…how fun would it be to find this in a gift bag? Someone's lifelong dream to be a unicorn just might come true!
Cat Mask – Creepy or cute or just plain weird? Whatever they decide, your friends and family will get a kick out of this mask!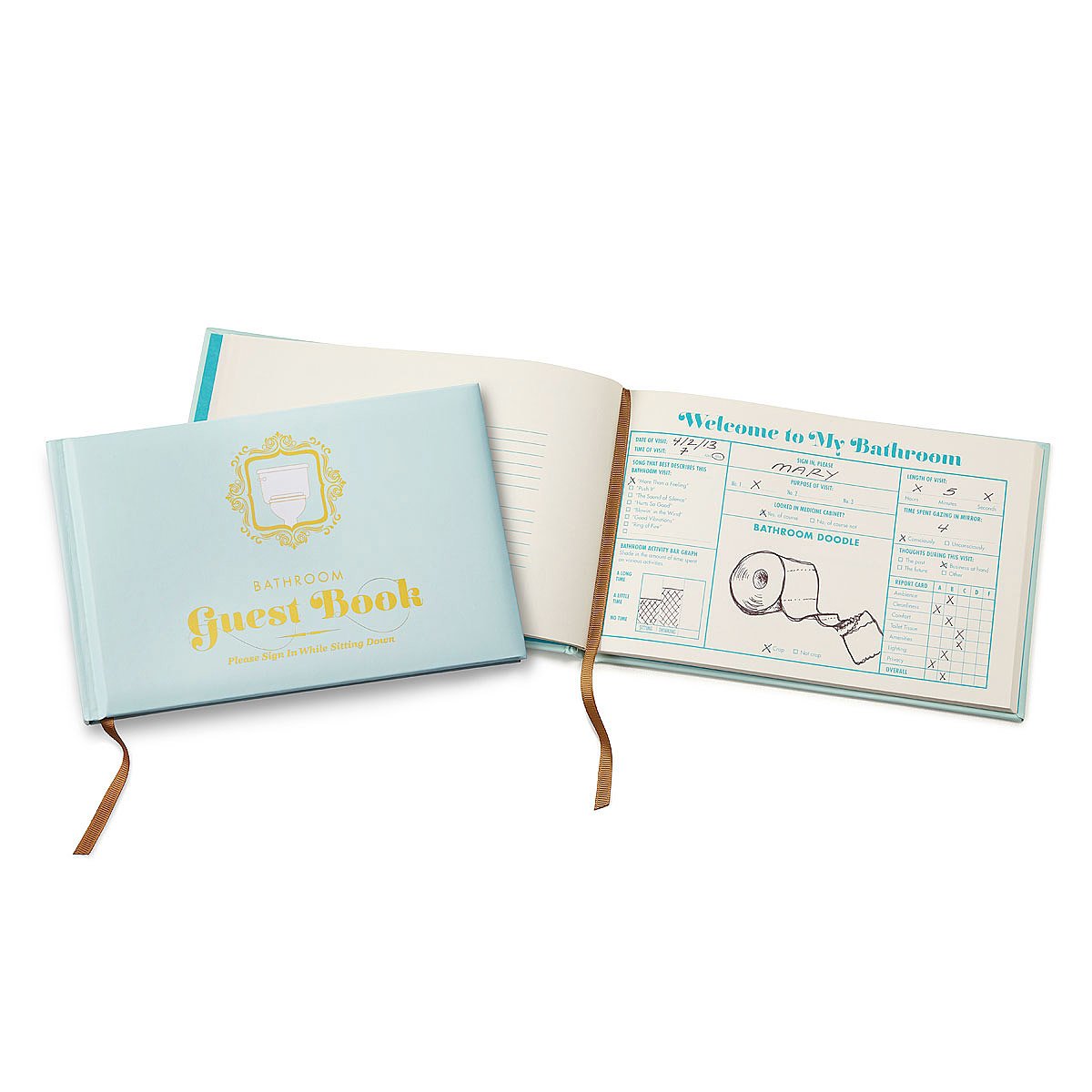 Bathroom Guest Book – No ordinary guest book, Knock Knock's throne-room tome offers provocative prompts and ample doodle space to help your guests express themselves for posterity.
Bad Dad Jokes Book – A collection of "side-splitting" jokes collected from dads around the world – all of whom think they are hilarious.
---
Useful White Elephant Gift Ideas
Although it's great to have loads of funny gifts, it's great to have useful white elephant gift ideas too. These are the items that are usually "stolen" quite often and are great to give and to receive.
Everyone has different ideas of what useful means, but we've compiled a list of products (again – all from Amazon) that are handy and great to have at home.
If you have more ideas of useful gift ideas, let us know and we will be sure to add them to the list!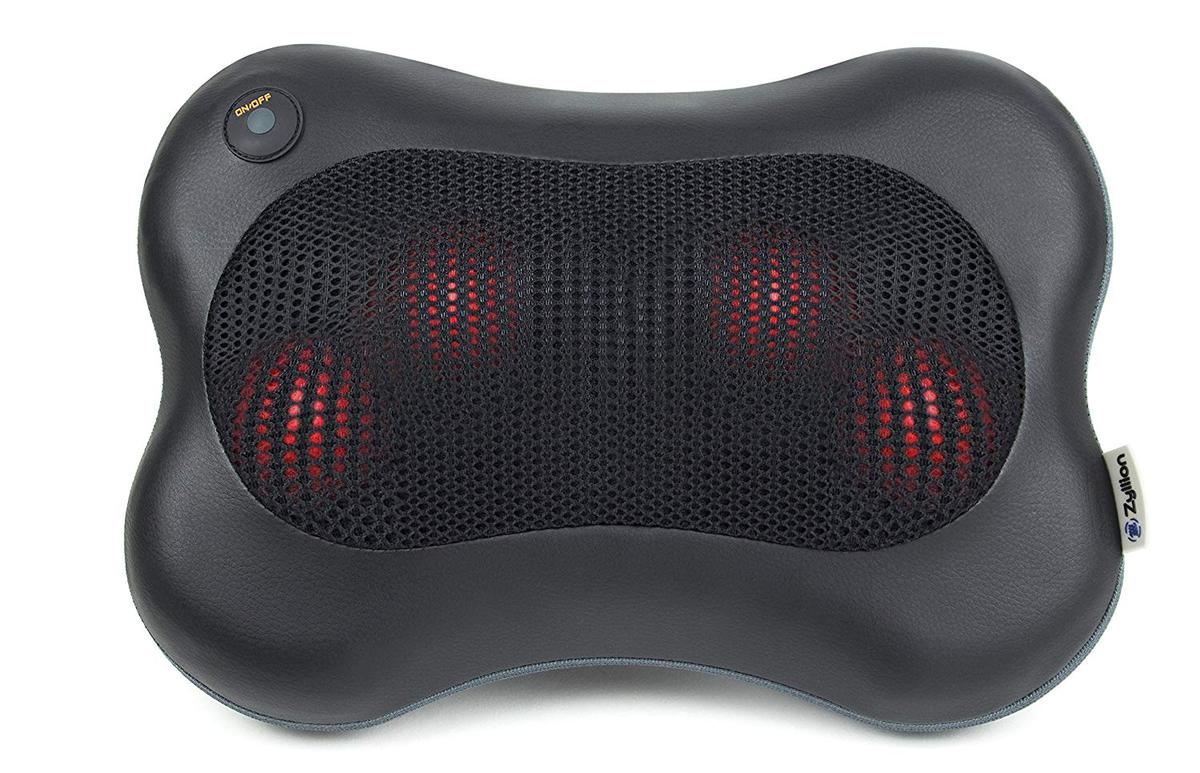 Back & Neck Massager – Too busy for the spa? Why not get a luxurious massage right in the comfort of your own home? Zyllion's new Shiatsu Pillow Massager lets you enjoy a fantastic Shiatsu- style massage anytime, anywhere!
Digital Laser Infrared Thermometer – Practical for both indoor and outdoor use, the Lasergrip 774 lets you safely measure surface temperatures from a distance while still maintaining laser-sharp accuracy.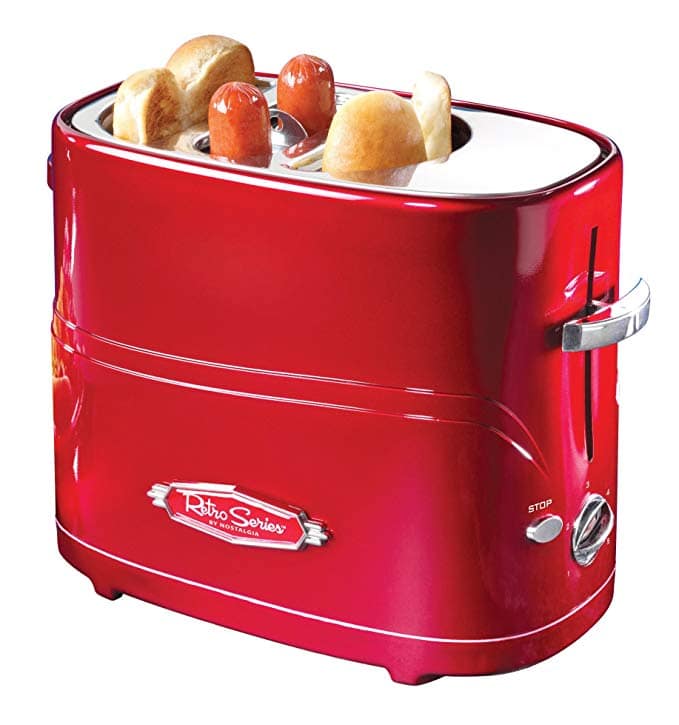 Hot Dog Toaster – The Nostalgia Retro Series Pop-Up Hot Dog Toaster is great for entertaining and as a fast meal solution for the whole family. With this rare find, you can cook two hot dogs and toast two buns at the same time.
Breakfast Sandwich Maker – Ready in 5 minutes, cook every part of a delicious breakfast sandwich at the same time in the comfort of your own home. We think this is a pretty cool gadget!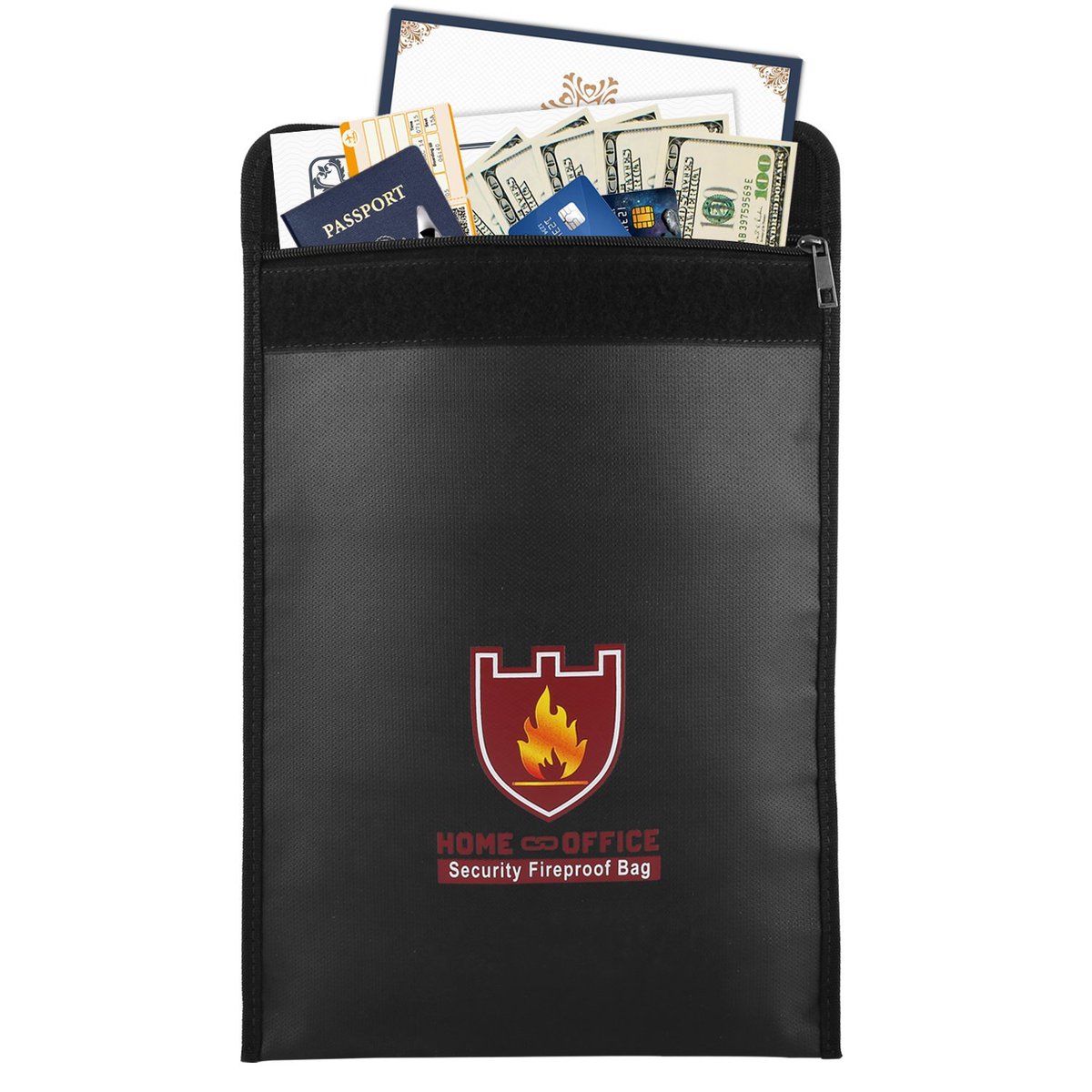 Fireproof Money & Document Bag – Someone might be anxious to steal this fire and water resistant bag. Withstanding temperatures as high as 1000℃, it is large enough to store all sorts of valuables including cash, jewelry, passports, documents, tablets, photos, and important documents.
First Aid Kit – This First Aid Kit would be a great gift for anyone at your party. The compact and handy zip pouch is packed with supplies to help with a variety of injuries.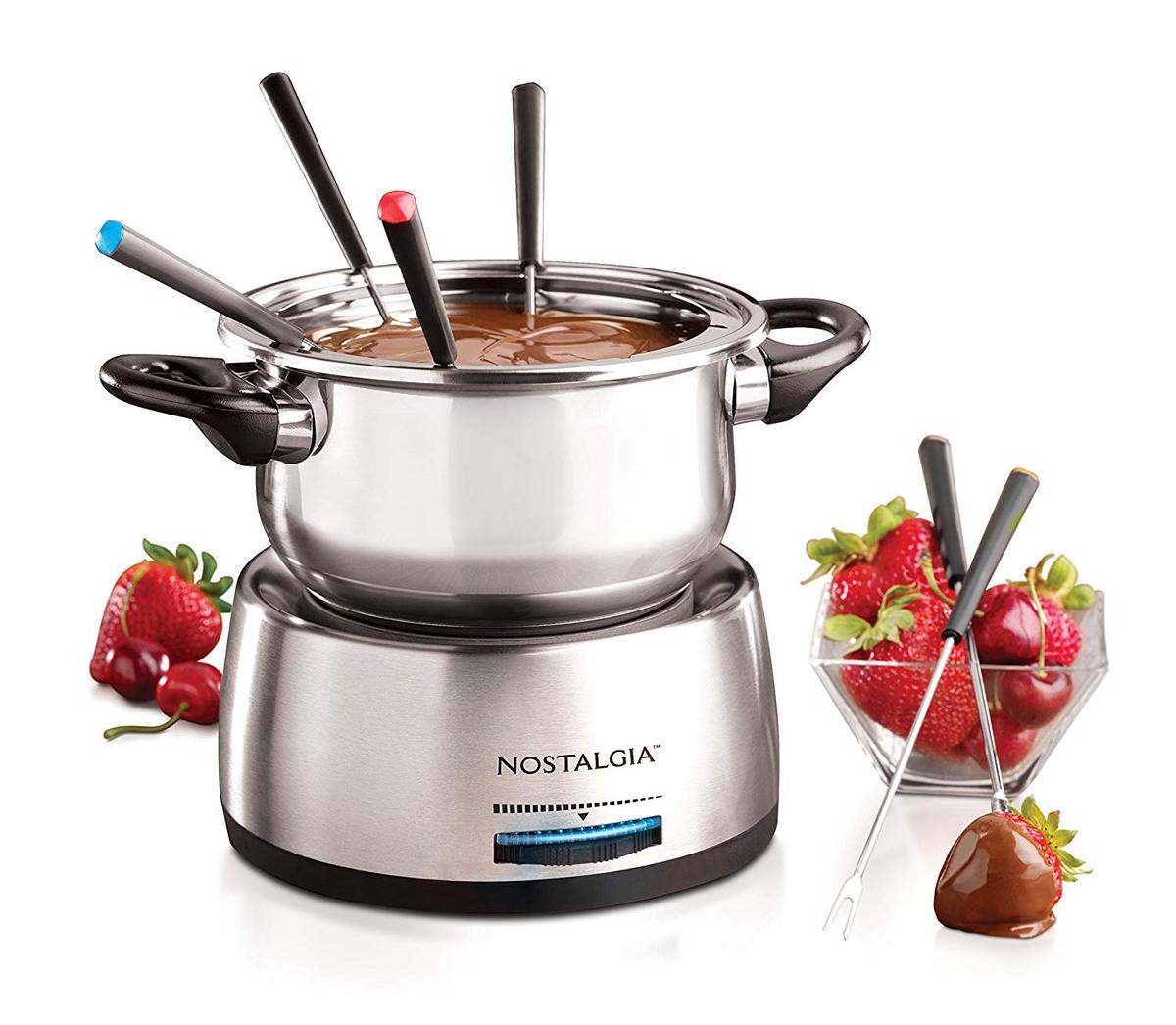 Electric Fondue Pot – This is such a fun gift for someone to end up with! This fondue set allows you to dip your favorites in cheese or chocolate fondue or even cook morsels of meat and seafood in a variety of oils and broths while inviting family or friends to gather round.
Fondue Mug Set – And check out how cute and original these fondue mugs are! They are easily portable and make for the perfect chocolate fondue mug for individual or couple use.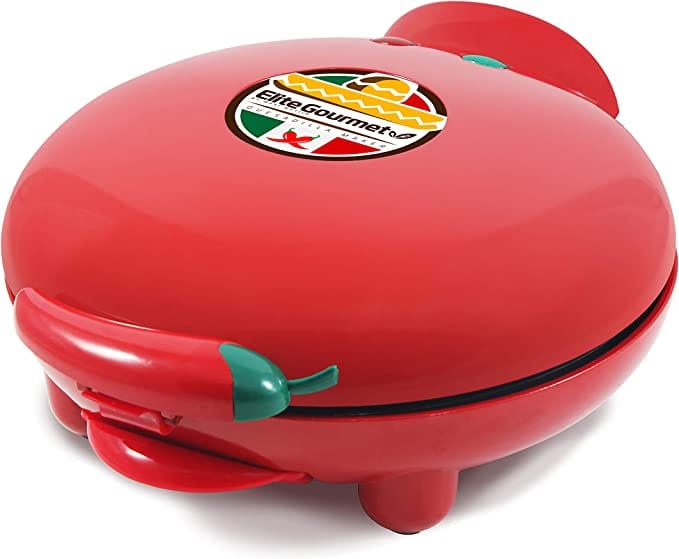 Quesadilla Maker – This quesadilla maker is simple and fun to use! Just place a tortilla in the center, add your favorite ingredients like cheese, beans, vegetables or meat, top with another tortilla, then close and lock the lid. In just a few minutes, you'll have six wedges of warm, golden quesadillas.
Babycakes Donut Maker – The Babycakes mini donut maker makes 4 mini donuts in just minutes. An easy way to make donuts at home? Yes, please!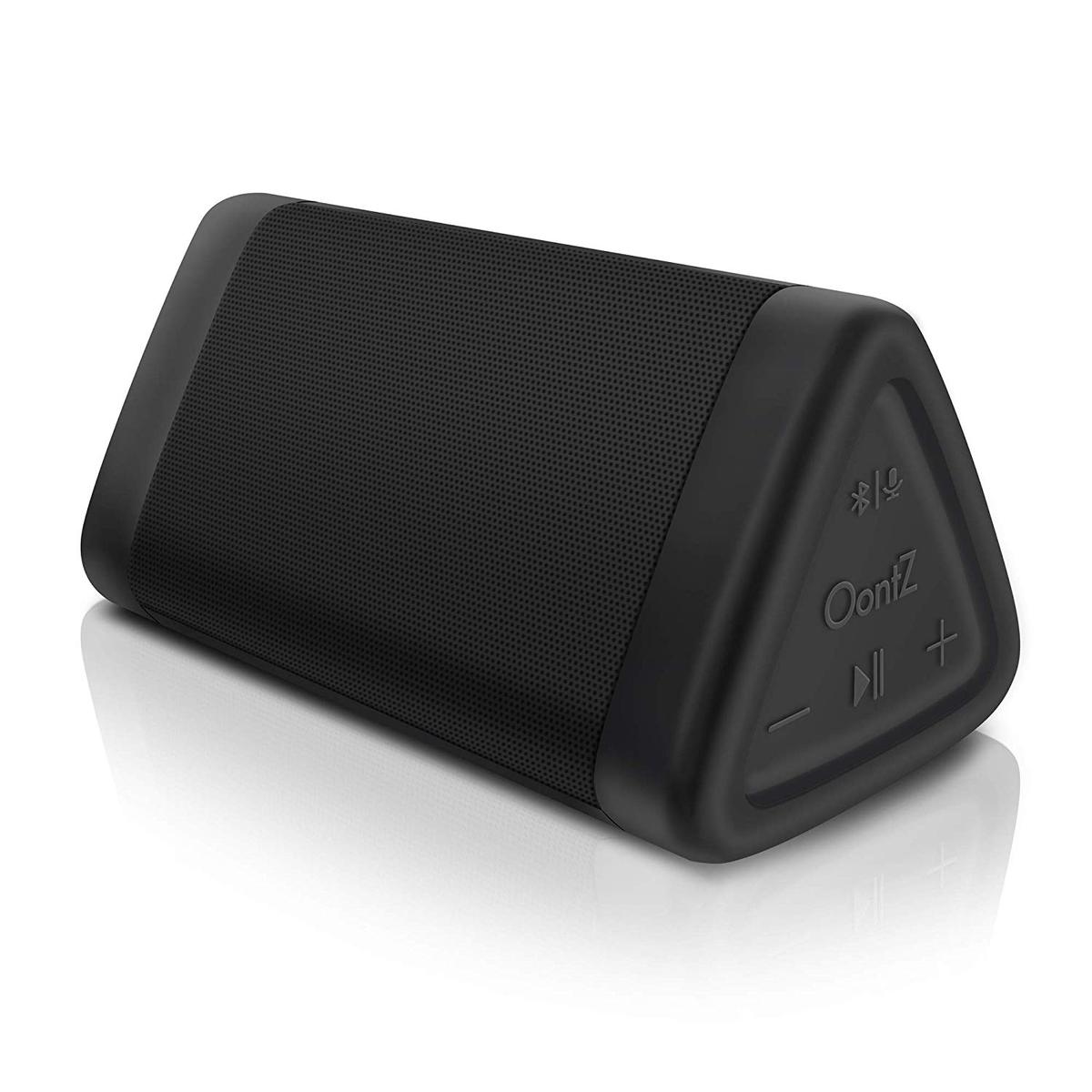 Portable Bluetooth Speaker – Provides quality sound, is weatherproof, has loud volume and is ultra portable and stylish! This will be a highly-sought-after gift for everyone at the party!
LED Flashlight – These powerful and practical general purpose flashlights are the perfect gift for anyone. Beware! Someone is sure to steal them!
---
Homemade White Elephant Gift Ideas
White Elephant gifts can often be items you find in your own home. If you are looking to not to spend any or very little money, here are some DIY/homemade white elephant gifts:
A bag full of empty TP rolls
Jar of shaved whiskers
A rock collection
A wreath made out of cereal or macaroni
DIY Spray Tan Kit (give a jar of Cheetos with Spray Tan Kit labeled on there)
A jar of used gift cards with little or no balances
DIY iPad – glue a googly eye onto a notepad
DIY doorbell – a piece of wood with a mouse trap on it and a note that says "Touch mouse trap…we will hear you!"
Cold hard cash – a frozen dollar bill in a large ice cube
Container of Playdough with a note attached that says "Everyone can use a little extra dough this time of year."
Homemade "Loafers" – two loaves of French bread cut and hallowed out to look like slippers
---
We hope you found these gift ideas helpful!
Be sure to check out our complete collection of Amazon White Elephant gift ideas for even more ideas.
We are always looking to add more gifts to the list, so if you have more ideas please be sure to send them our way. 🙂
For more fun games, check out: