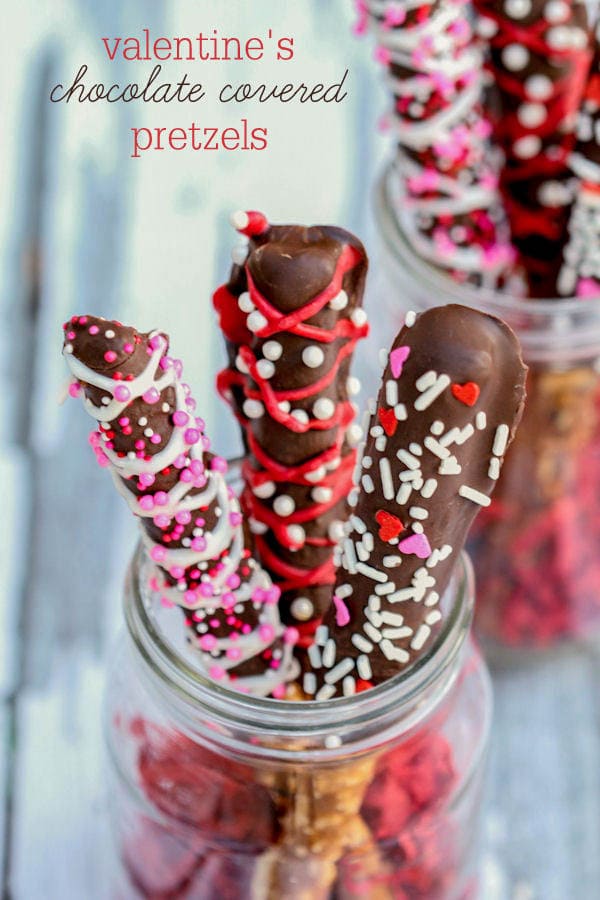 I think it's safe to say that the whole LUNA clan loves food. I think that love was instilled in us because we center so many of our get togethers around it. We usually make a menu and give assignments to each person a month before the event (Thanksgiving, Christmas, etc.) Fortunately, most of those that married into the family love food as well and have brought some tasty new recipes into the family. One of those recipes is from my cousin's wife, Karen, for the most delicious Chocolate Caramel Covered Pretzels I have ever tasted. Yes, I have had them many times at events and boutiques and such, but hers are by-far the best I've had!! The caramel is so soft and the treats are so good that it's hard to limit yourself to just one or two. 😉
Karen sent me the recipe she uses a long time ago but we finally gave it a try ourselves and made a Valentine's version with them. We also made some plain and they were all AMAZING!!! I'm thinking I need to make some for our family Valentine's dinner next week. 😉
If you are a fan of chocolate covered ANYTHING, then I think you should try these out. They are simply delicious!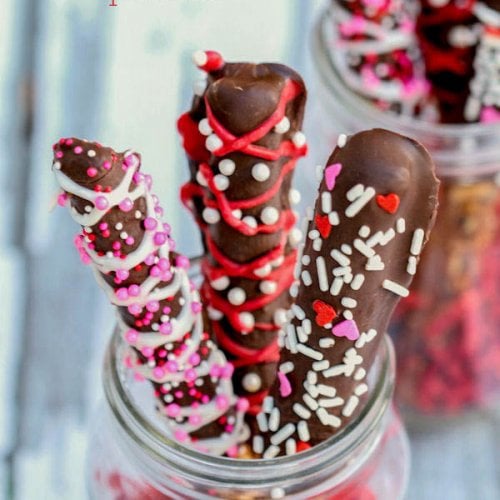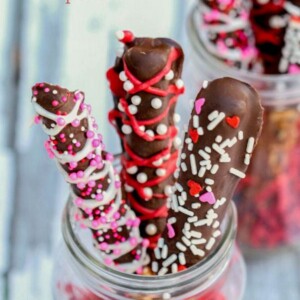 Chocolate Caramel Covered Pretzels Recipe
Valentine's Chocolate Caramel Covered Pretzels - one of our favorite treats! Pretzels dipped in a homemade caramel sauce, then in melted chocolate, drizzled with white chocolate and your choice of sprinkles.
Ingredients
Pretzels
1

bag

pretzel rods

candy quick

chocolate and white

desired toppings and sprinkles
Homemade Caramel Sauce
2

cups

brown sugar

1

can

sweetened condensed milk

1

cup

light corn syrup

1

stick

butter

1

tsp

vanilla
Instructions
Make caramel sauce by melting your butter in a saucepan over medium heat. Add brown sugar, milk and corn syrup. Boil over medium-high heat for 5 to 6 minutes, stirring constantly. Around 240℉ (mixture will get a thicker, a little shiny and a tad darker). Remove from heat, add vanilla and stir.

Dip each pretzel in caramel and set on wax paper. You can choose to repeat this step for extra gooey pretzels.

While caramel is setting, melt entire tray of chocolate candy quick according to package directions.

When caramel is just a tad sticky to the touch, carefully lift rod and dip in chocolate. Place on a clean sheet of wax paper to harden.

Be sure to sprinkle your preferred toppings immediately, before chocolate has set so that it sticks to the pretzels.

For a beautiful white drizzle, wait for chocolate to harden, then melt a few squares of the white candy quick and drizzle over the top.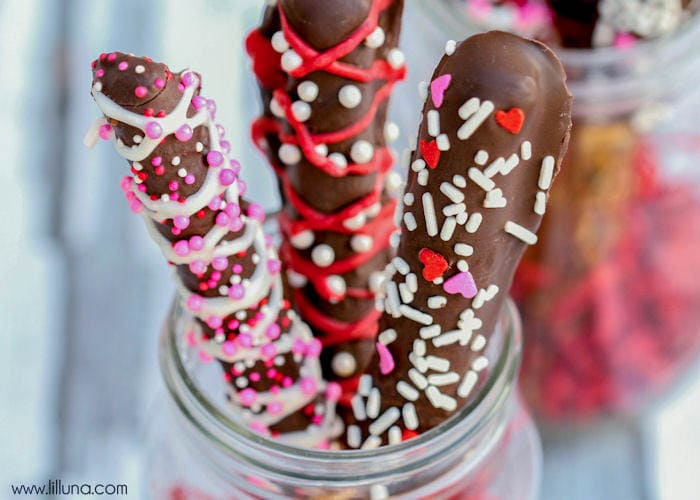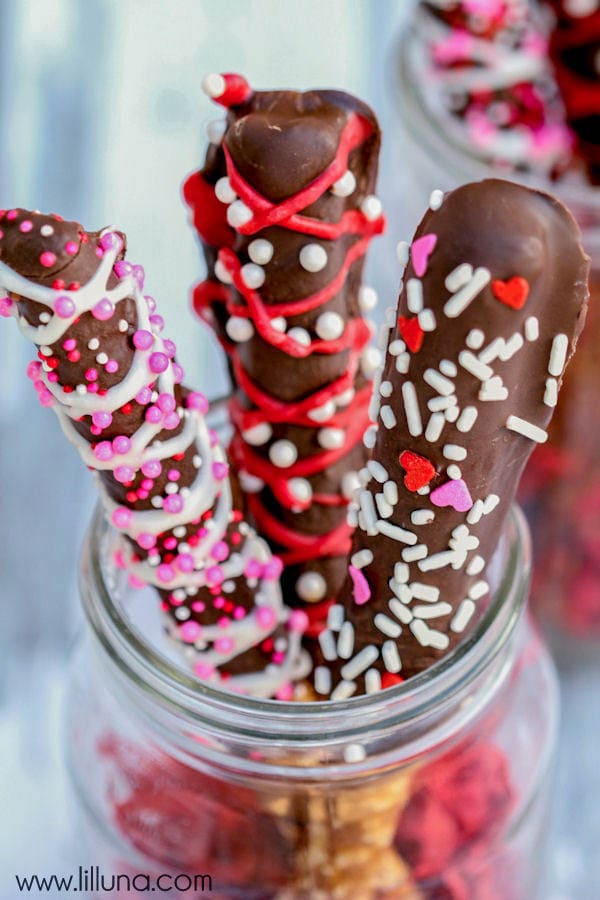 It's so easy to make these for any occasion!
You can use sprinkles to change them up or can even add chopped nuts, candy pieces, you name it!
Here are some pics of the plain pretzels: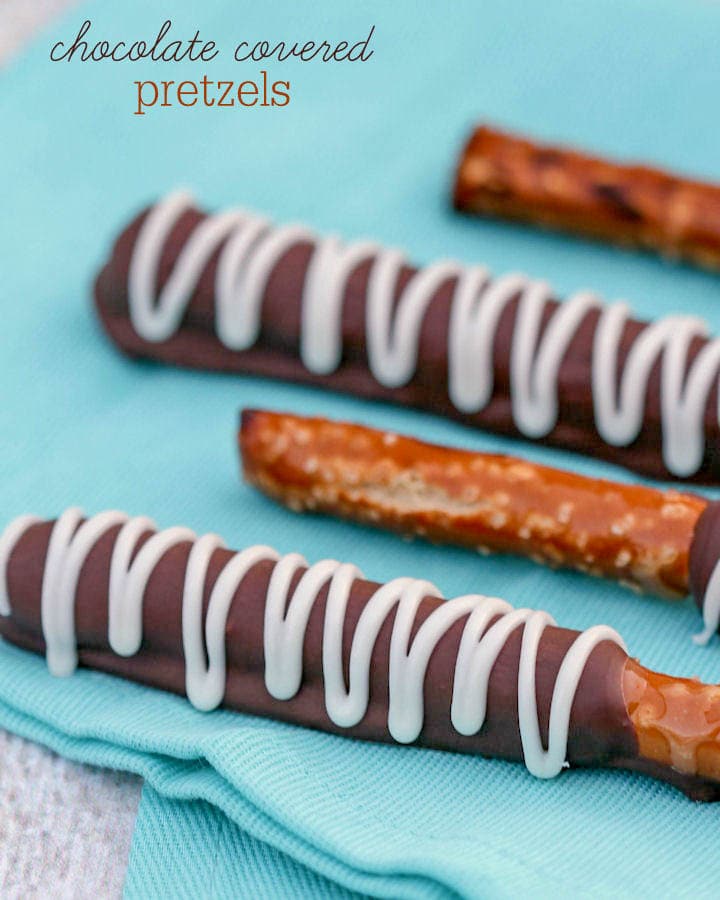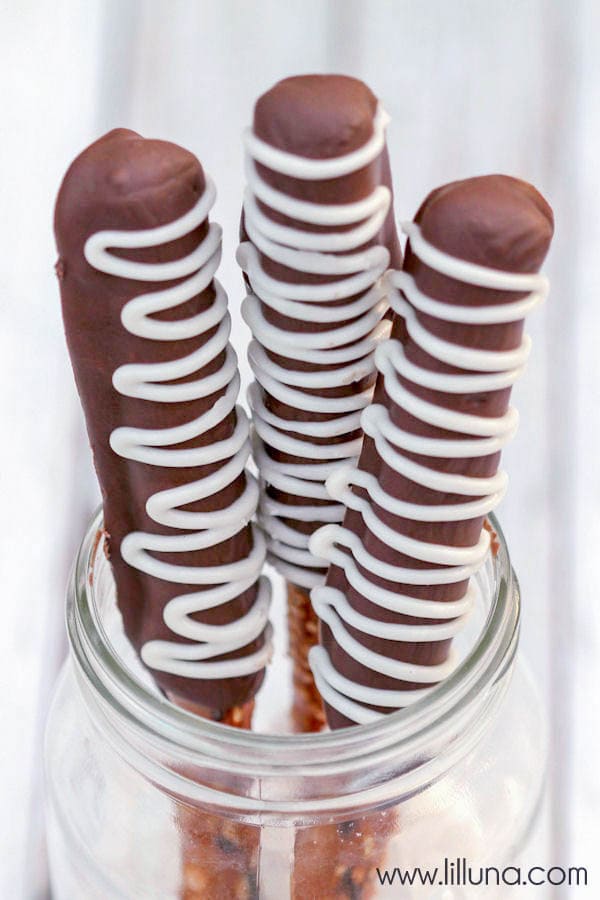 For more favorite treat recipes, check out: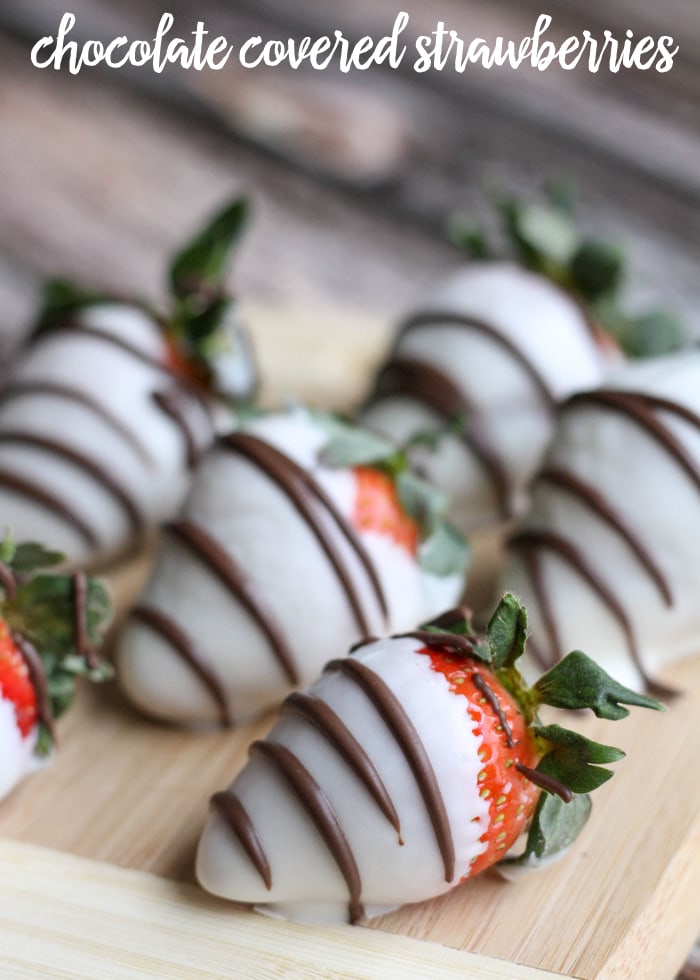 Chocolate Covered Strawberries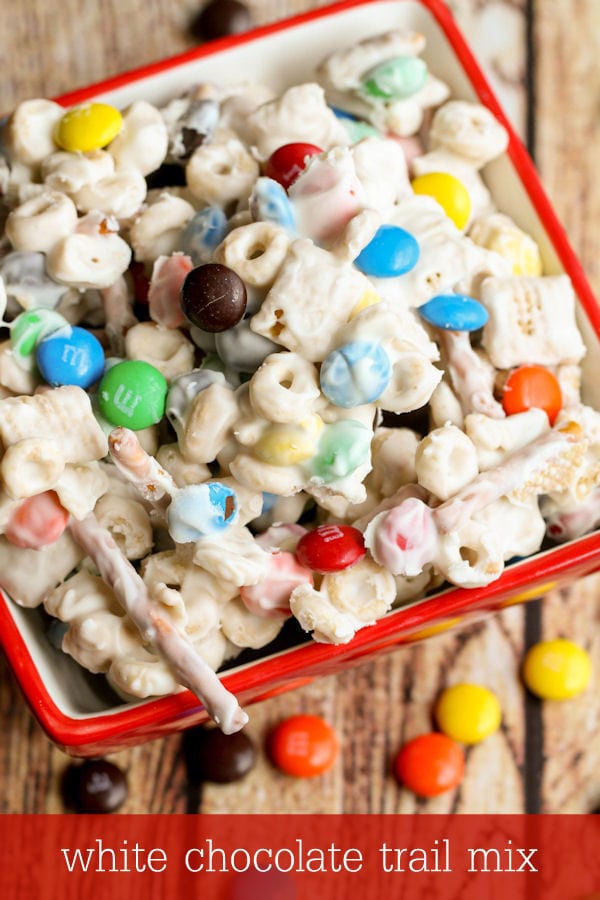 And here's a recipe for our favorite fudge Sauce…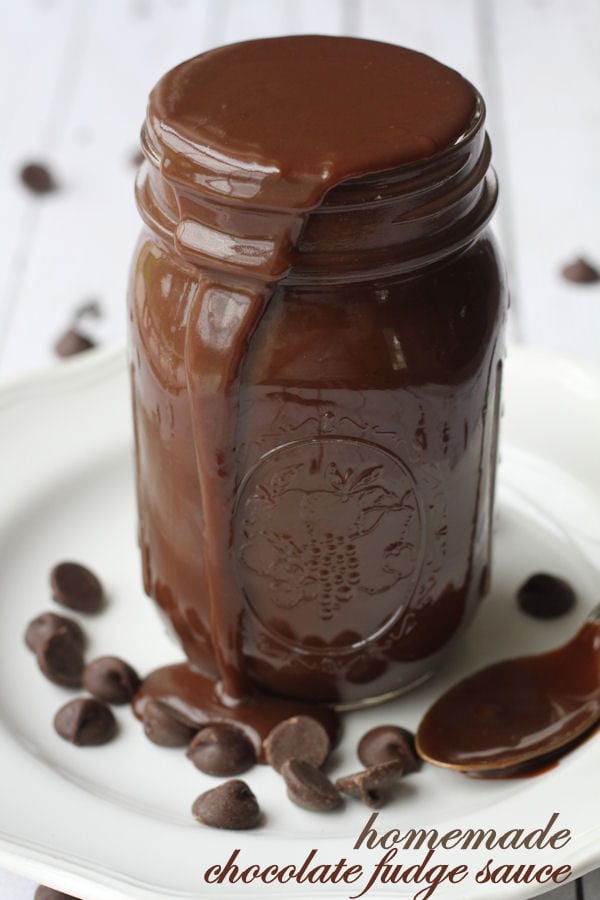 Homemade Chocolate Fudge Sauce
For all dessert recipes on the site go HERE.
For all recipes go HERE.
And get weekly emails with monthly freebies by signing up for the Lil' Luna newsletter. 🙂
For even more great ideas follow me on Facebook – Pinterest – Instagram – Twitter – Periscope.
ENJOY!