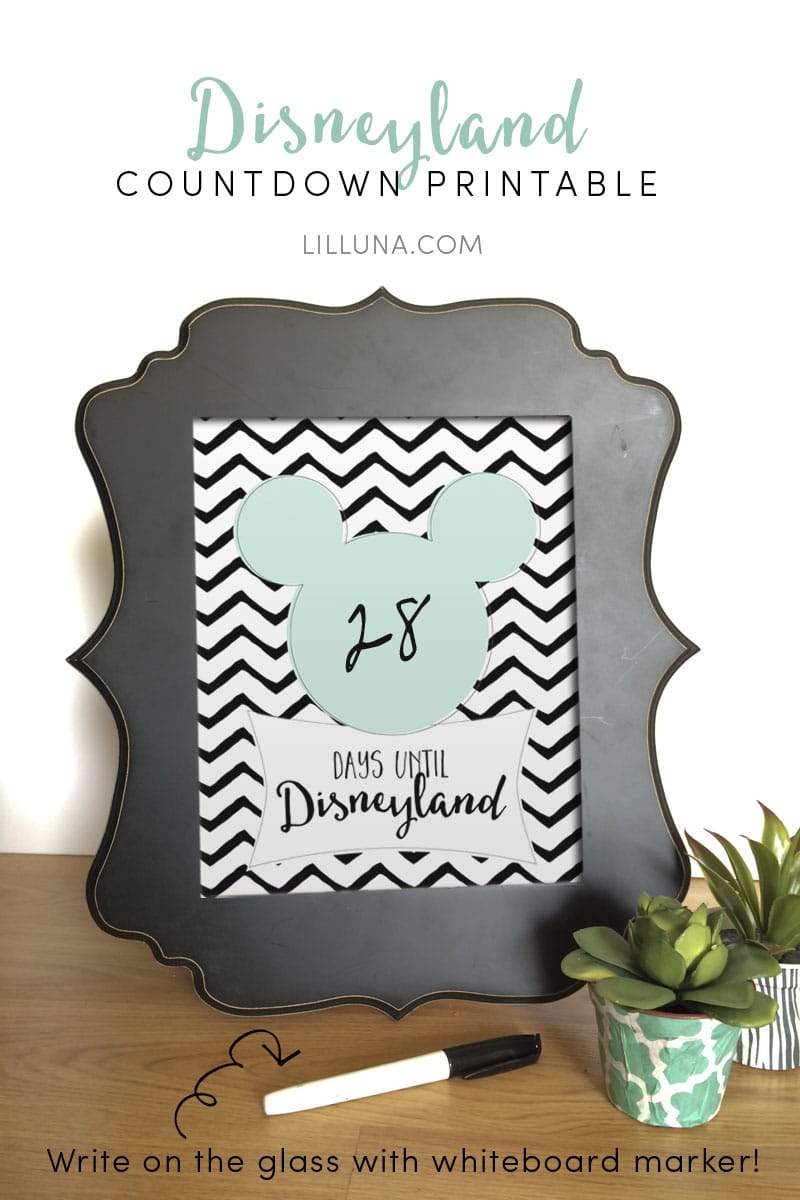 Countdown to Magic
Hey girls! Hows your summer starting off? It's Kendra from Kendra John Designs here today to share a free printable with you!
Is anyone going to Disneyland or Walt Disney World soon??? If so, I bet your kids are so excited! Okay who are we kidding… I get SOOO excited about Disneyland!
To spread the excitement, we put together some countdown prints for you to download and use. And if I'm going to be honest, this countdown would be just as much for me as it would be for my kids! 🙂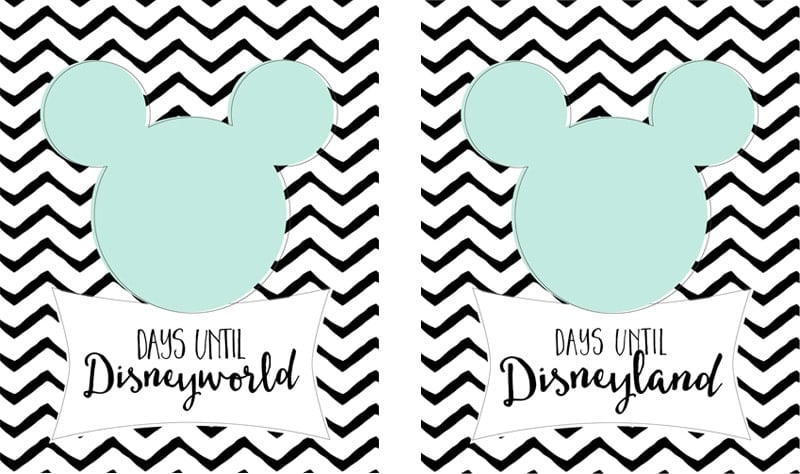 Disneyland and Disney World Countdowns
For this Countdown Until Disneyland Printable all you need to do is ….
Click on the link below and download the file. There is a Disneyland and Disneyworld version!
Print it off – The actual design is sized as an 8×10. So if you are using an 8×10 frame you will need to trim the edges slightly. If you are using an 8.5 x 11 just put it straight into the frame.
Countdown the days until you leave for Disneyland by writing with a white board marker ON the glass!!
DOWNLOAD the Countdown to Disneyland Free Printable
DOWNLOAD the Countdown to Disneyworld Free Printable
Trust me when I say that the kids get SO excited to update the amount of days on this countdown. It's just another way to share the excitement for such a magical trip.

Paper Chain Countdown
In case you want to do a paper chain countdown, we put one together for you too. Just download, print and cut out and let the kids tear off a chain piece each day leading up to your trip!
It's so much fun and a great way for the little kids to get involved in the fun.
To download, click on the link below:
_____________________________
Love this printable!!! Almost as much as I love Disneyland. 😉 Thanks for sharing with us Kendra!!
Here are some tips and tricks to know before you leave for Disneyland:
ENJOY!