This is a sponsored post written on behalf of Flatout Flatbread. As always, all opinions are 100% my own.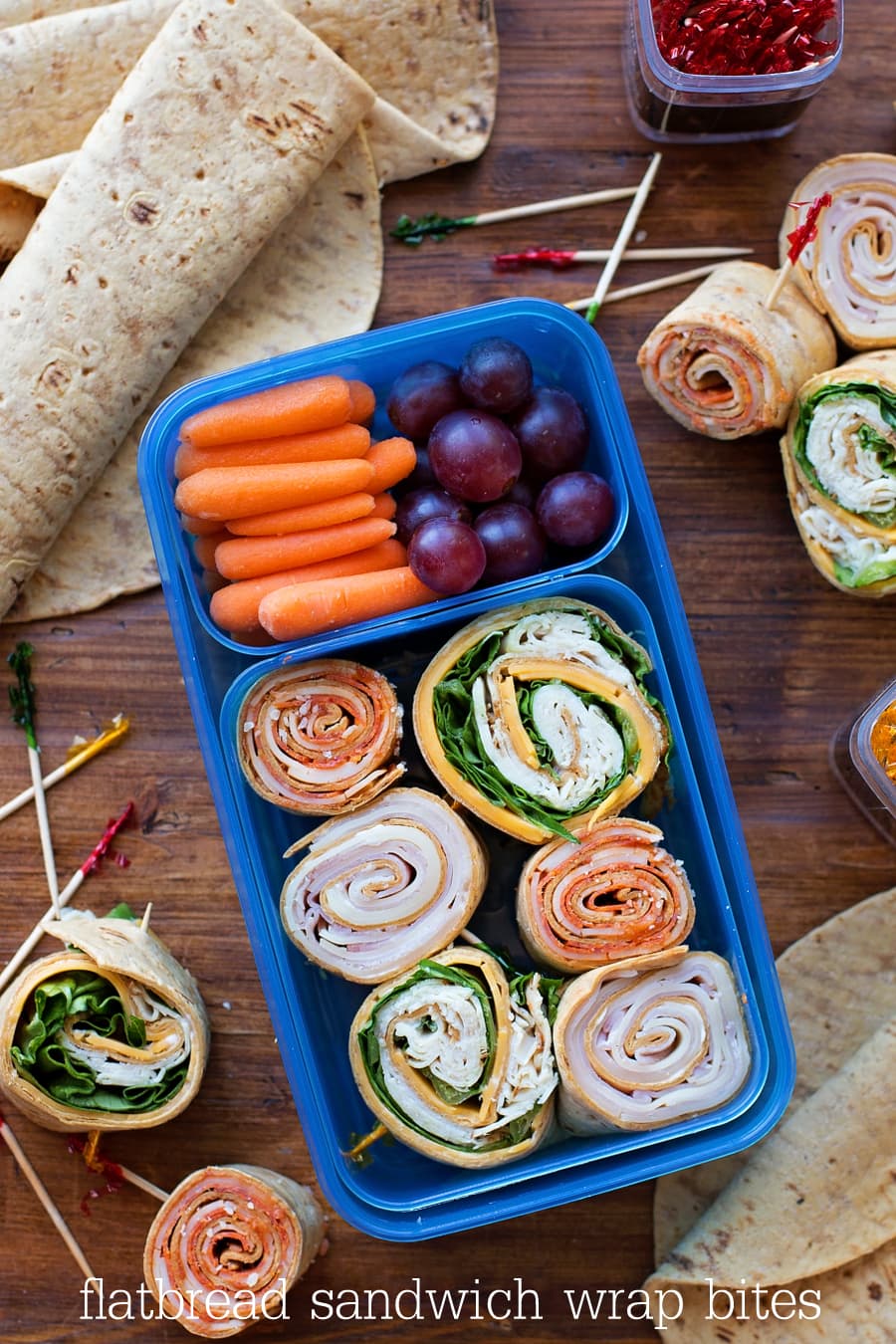 School time is here!!
We love the lazy days of summer but look forward to the school days that force us to get in a schedule and bring a little bit of order to our lives. As we prepped for school to begin, I started thinking of lunch ideas for the kids. We have always brought homemade lunches and only allow the kids to buy lunch at school on special occasions. We know the kids can get a little bored with a sandwich every day so we thought we would come up with some more ideas that are filling, delicious and simple to make. That is when I came up with the idea for Flatbread Wrap Bites. I wanted to be able to make one Flatbread wrap and cut it up into pinwheels to add to the kids' lunches. On days I have more time, I could make a variety of wraps, cut them up, and then mix and match the wrap bites for each kids' lunch. Perfect, right?! That way, they get a variety of delicious, fresh, mini wraps and I only have to make one or two wraps each day. Now, that's what I call a mom win! 😉
These Flatbread Wrap Bites are so simple to make and have endless varieties. The kids' favorites include Ham & Swiss, Chicken Cheddar and Lettuce and Pepperoni Pizza. Other varieties I'm anxious to try are Ham & Cheddar, Turkey & Cheese, Peanut Butter & Jelly – really, the options are endless. I used Flatout Flatbread to make these wraps because they're delicious, nutritious and loved by the kids. They also have several varieties which allow for even more wrap options.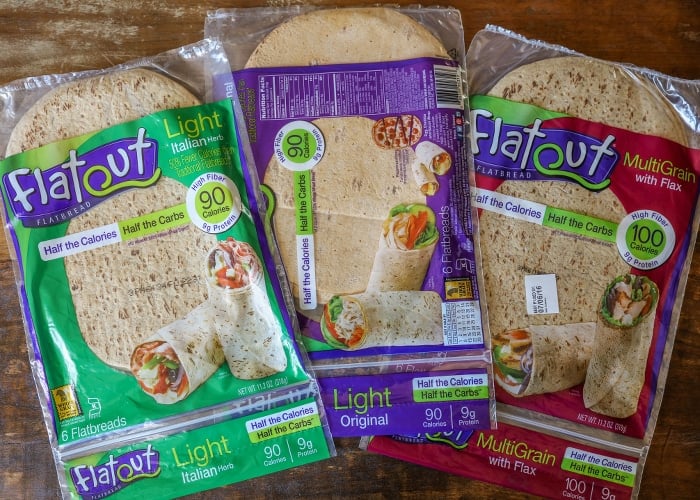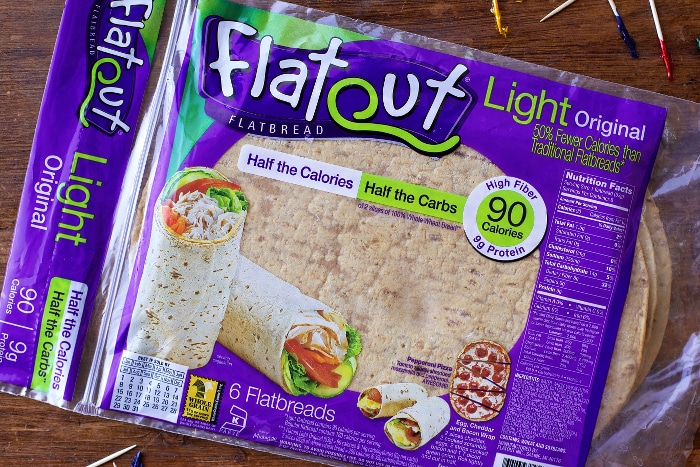 For these particular wraps, we used Flatout Light Original and included the following ingredients for each wrap:
Ham & Swiss – added mayonnaise
Chicken, Cheddar & Lettuce – added mayonnaise and mustard
Pepperoni – added Mozzarella slices and pizza sauce
Simple, fresh and delicious!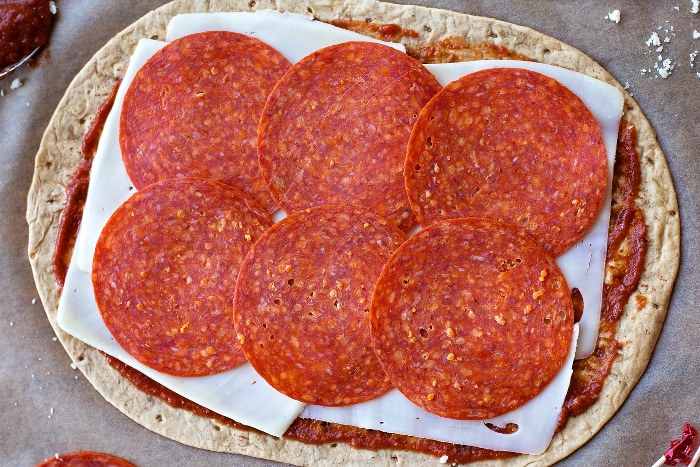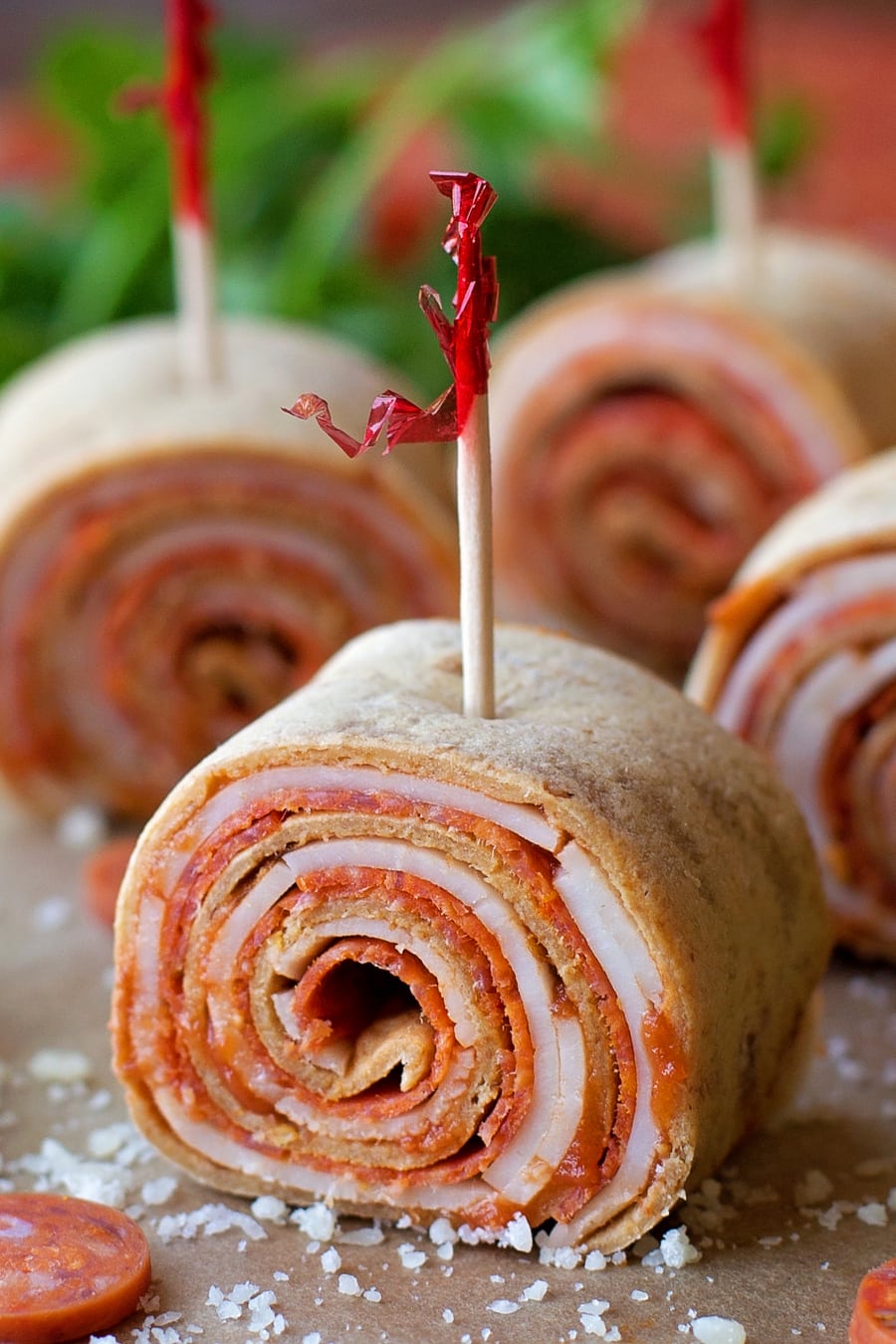 Pepperoni Pizza Pinwheels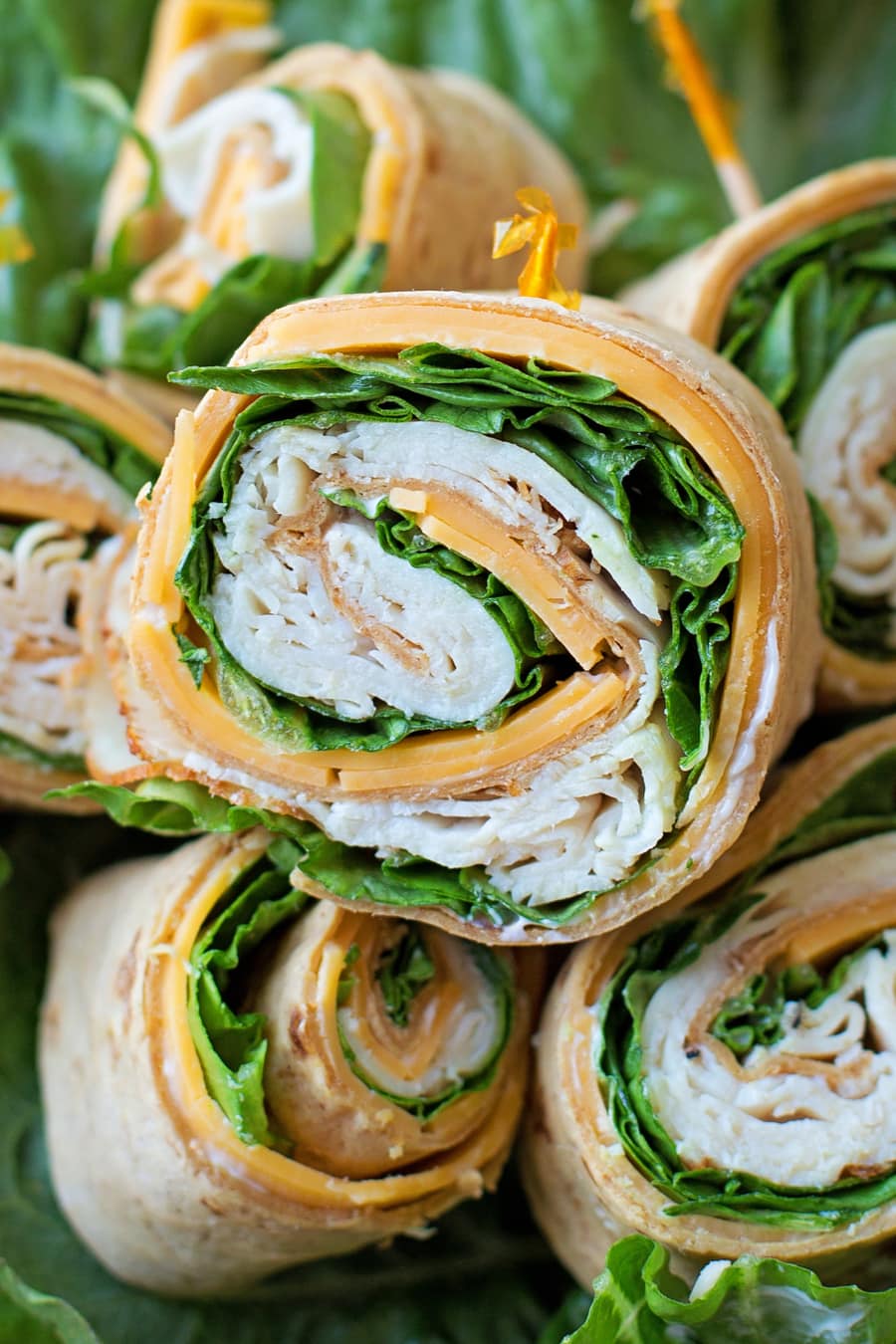 Chicken, Cheddar and Lettuce Pinwheels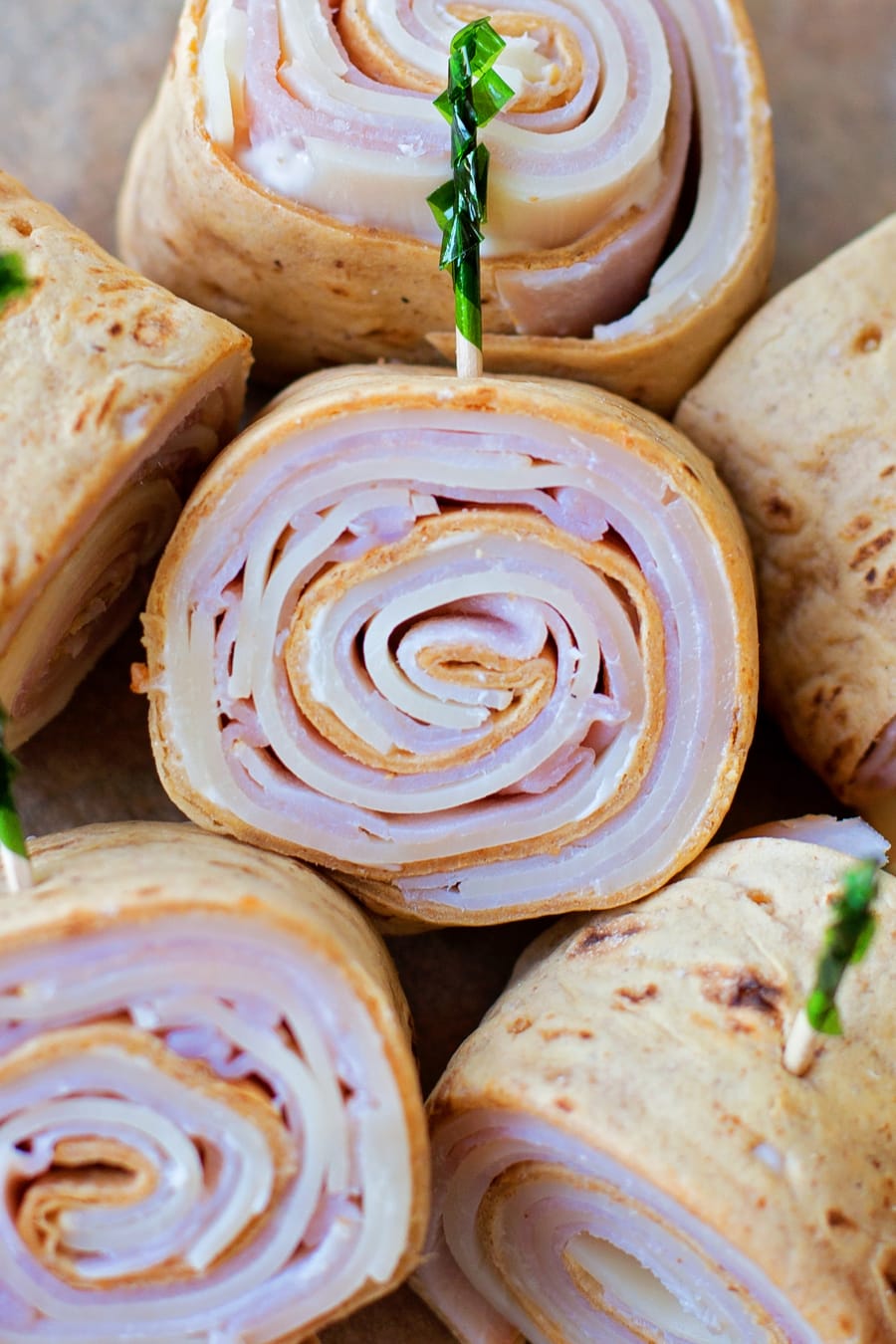 Ham & Swiss Pinwheels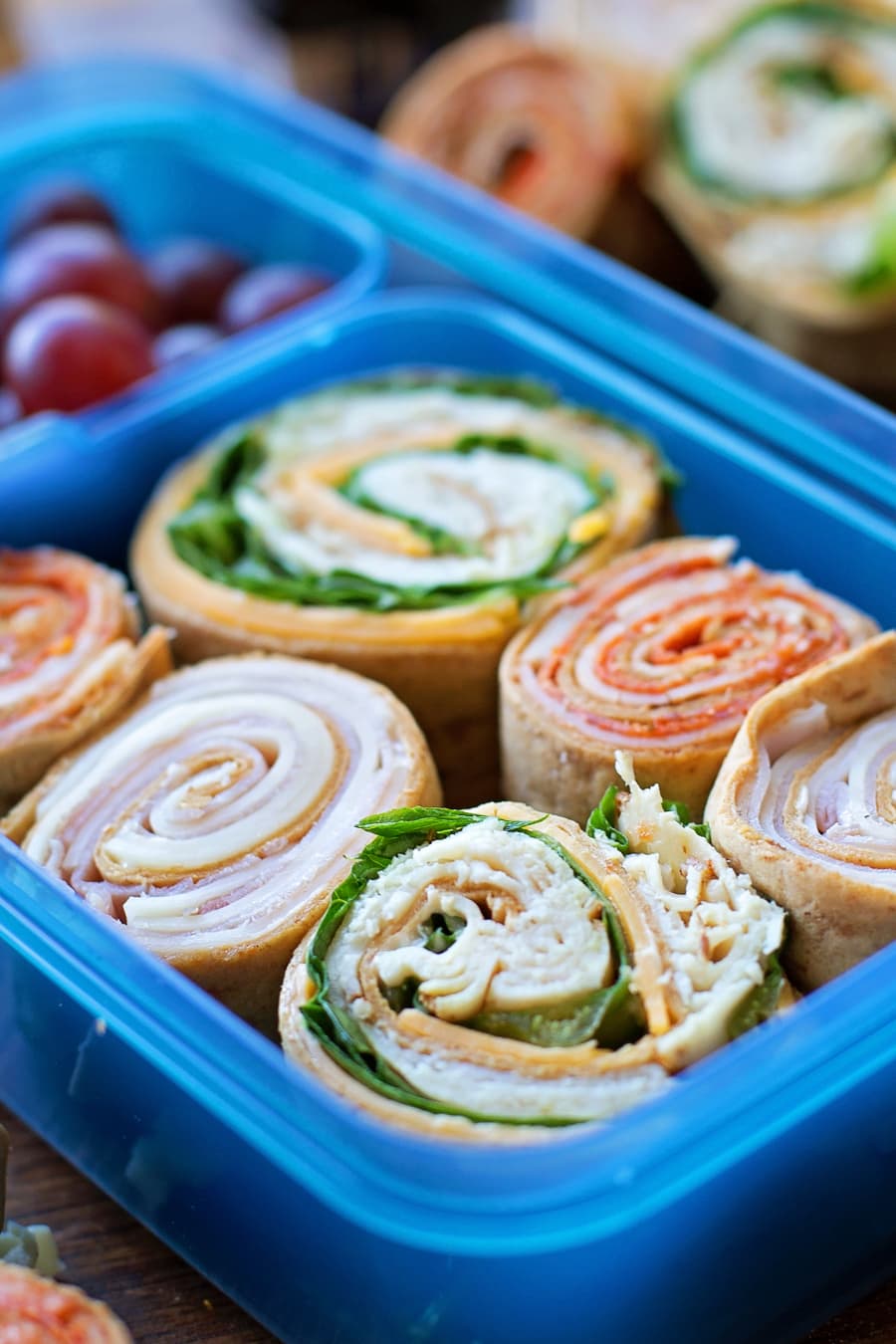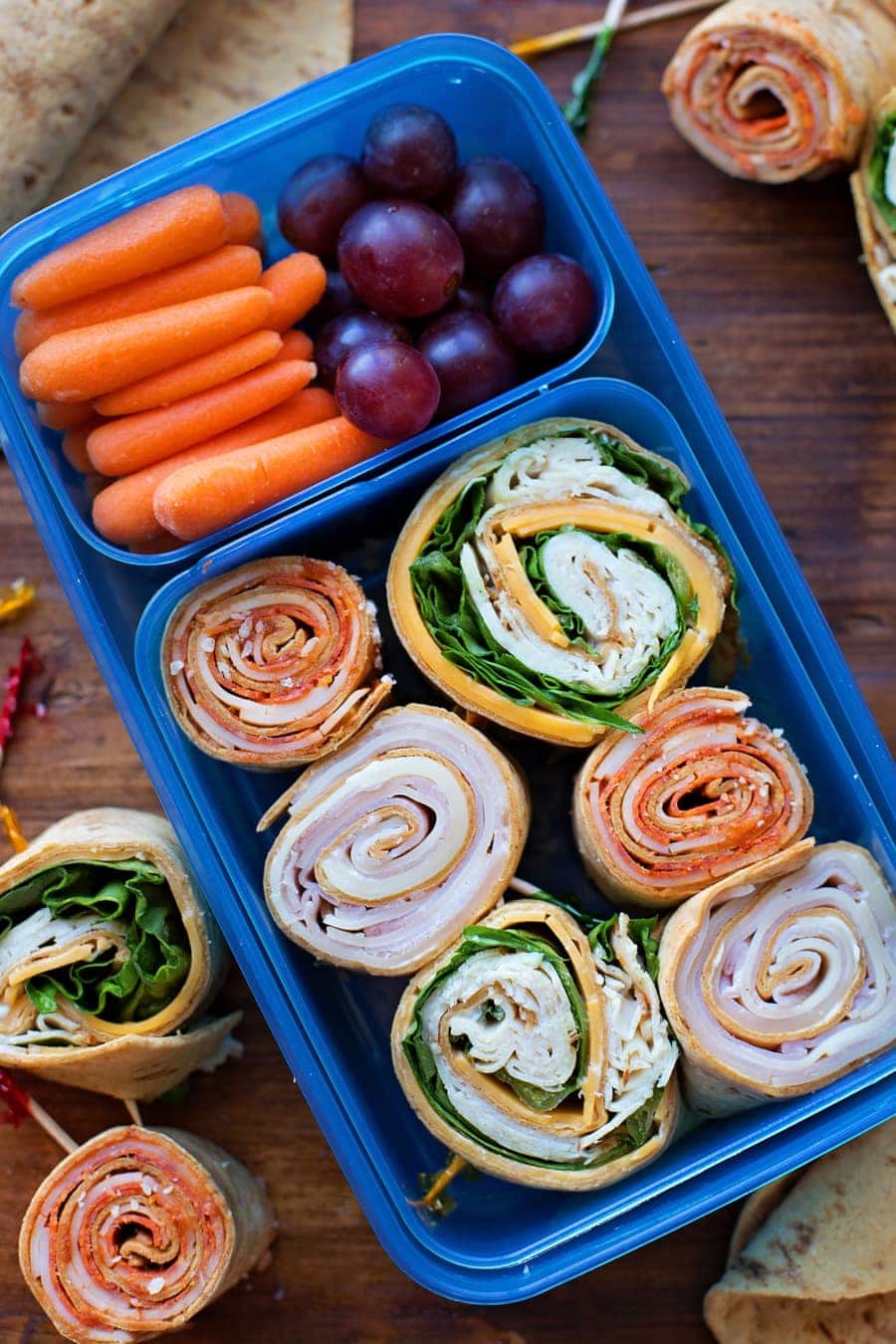 I'm thinking I need some of these Wraps for my own lunch!! ;D
For even more great lunch ideas using flatbreads, check out:
Flatbread Wrap Recipe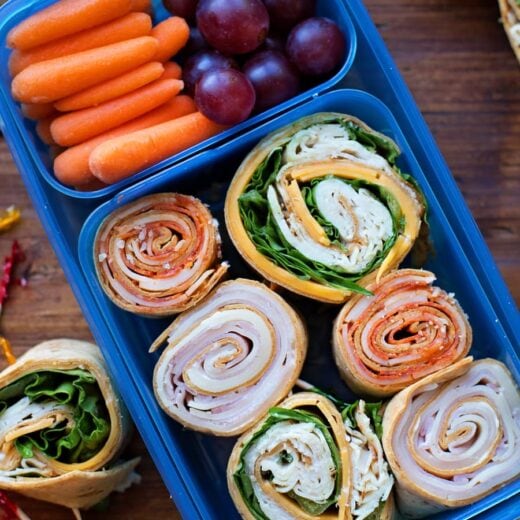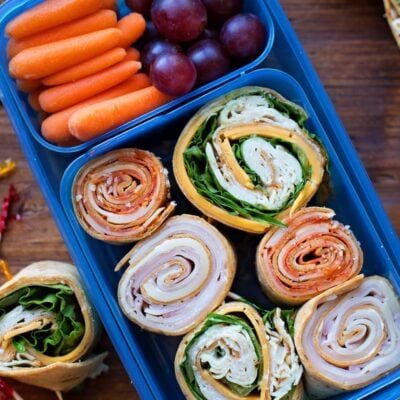 Three variations of delicious flatbread wraps, cut into bite-sized pinwheels. They're so easy to assemble and make the best school lunches, or shareable appetizers!
Ingredients
Pizza Wrap
1

Flatout Flatbread

1/4

cup

pizza sauce

or marinara

4

slices

mozzarella cheese

6

large

pepperoni slices

or a handful of regular pepperonis
Ham and Swiss Wrap
1

Flatout Flatbread

2

tablespoons

mayonnaise

4

slices

swiss cheese

6-10

slices

deli ham
Chicken, Cheddar, and Lettuce
1

Flatout Flatbread

2

tablespoons

mayonnaise

4

slices

cheddar cheese

6

slices

deli sliced chicken breast
Instructions
Assemble desired ingredients on flatbread, and roll into a wrap starting on the short side of the flatbread.

Use toothpicks to hold wrap together, and cut into pinwheels (at least 1.5 inches thick) using a serrated knife for best results.
For more great recipes from Flatout go HERE.
To find Flatout Flatbread in your are be sure to go to flatoutfinder.com.
For more information about Flatbread be sure to follow them on Facebook – Pinterest – Instagram –Twitter.
ENJOY!