This is a sponsored post written on behalf of merci. As always, all opinions are 100% my own.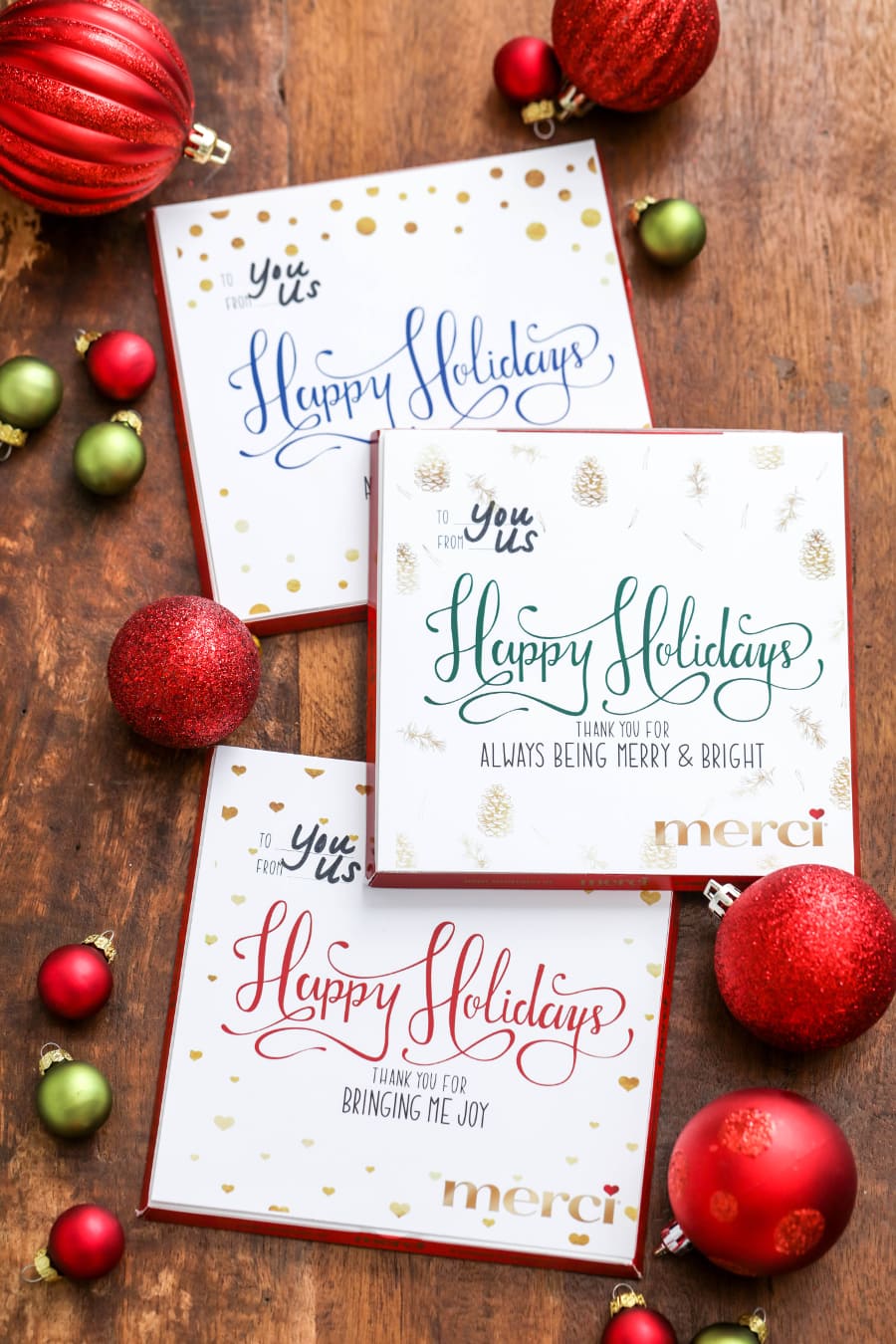 The holidays are such a wonderful time! One of my favorite things about Christmas is the gift giving and service that goes with the season. Everyone seems to be a bit cheerier and more giving making the month so wonderful and filled with happiness. One of the things that we enjoy doing the most is giving sweet treats to some of the people we are most thankful for. I am thankful for so many people in my life, from my parents and friends to our neighbors and teachers. Having said that, I wanted to make sure we thanked some of those other people in our life that sometimes get forgotten. From the mailman to the grocery store cashiers, there are so many individuals who help me on a regular basis, and I wanted to make sure they were thanked by giving them some delicious merci chocolate for all their hard work. I decided to use the custom holiday inserts provided by merci and have them all ready to go so I could gift these chocolates whenever I felt like I needed to.
One of those occasions happened at my own home. We had been asked to host Thanksgiving this year which prompted us to hire a landscaping company to add some pavers and such to the backyard. It was set to be finished the week before Thanksgiving, but because of unforeseen circumstances, it was pushed back a few days which took us right up to Thanksgiving. Of course I was stressing out a bit, but the workers knew we needed it done so they stayed late and got their early to finish things up. I was so grateful for their hard work that I wanted to give them some merci chocolate to thank them.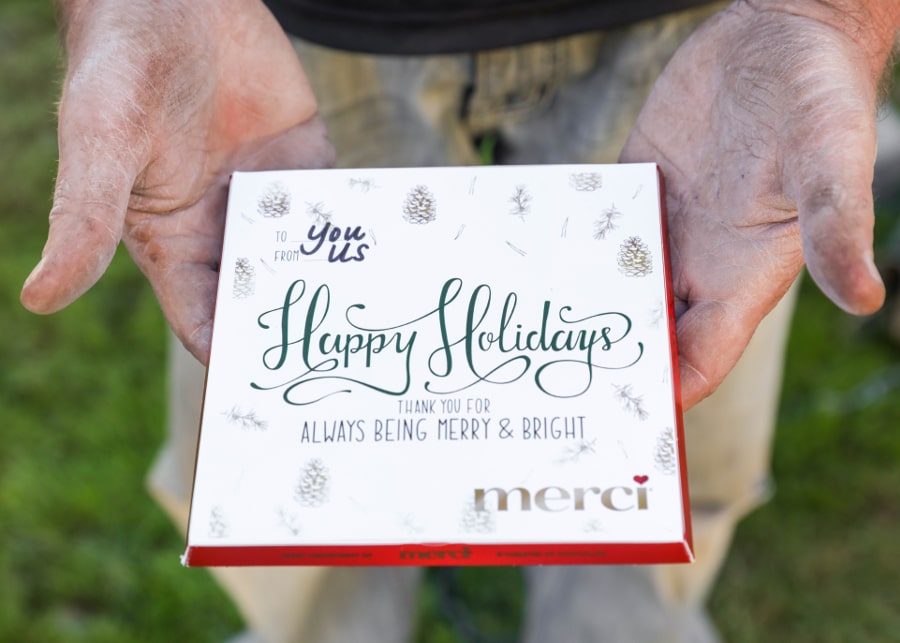 They were so grateful for the treat, and it made me so happy to have showed my appreciation with this simple act. I asked to take a picture and the worker stated his hands were filthy and he needed to wash them. I insisted he didn't to show just how much work he had been doing. 🙂
As I mentioned above, merci has designed some custom holiday inserts for consumers to personalize their gift of merci. All you need to do is GO HERE to customize the insert. You can also print the merci List that allows you to easily check off those on your holiday gift lists.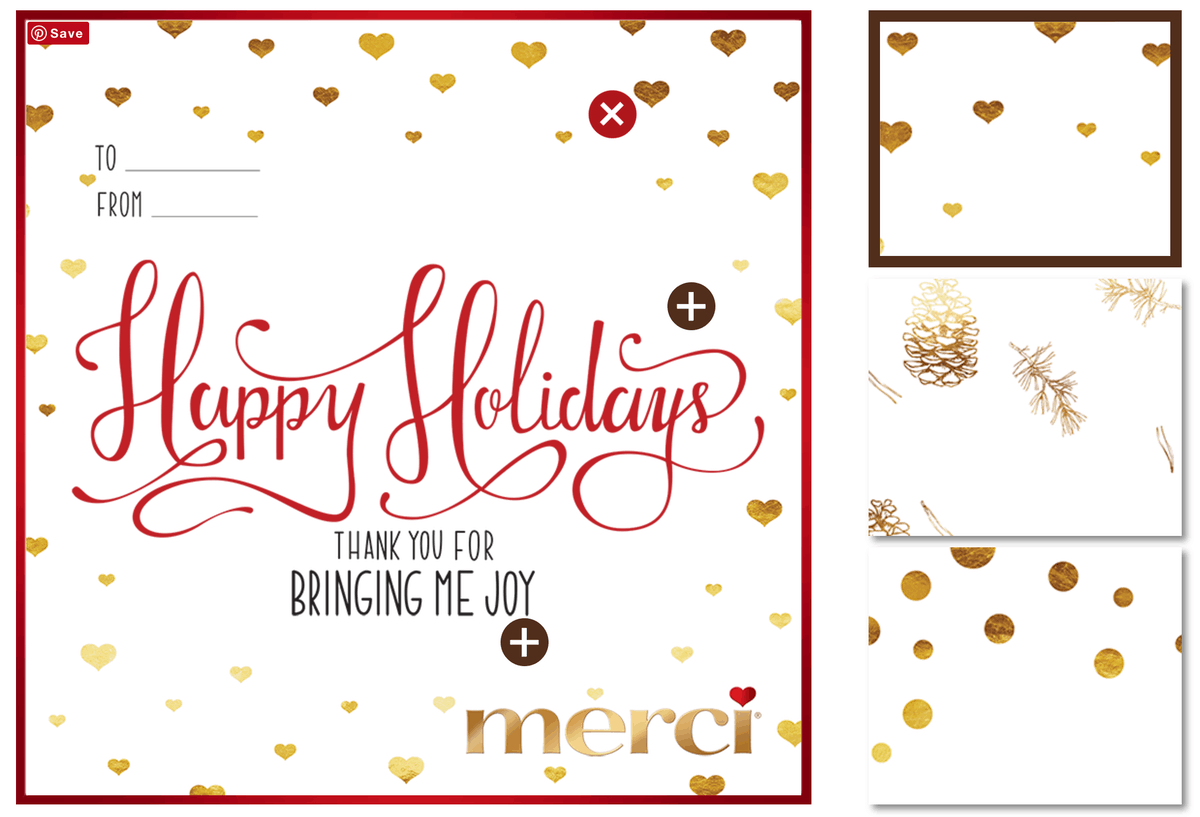 TO CUSTOMIZE YOUR MERCI CHOCOLATES WITH INSERT CLICK HERE
TO PRINT YOUR $1 OFF COUPON + GIVING LIST CLICK HERE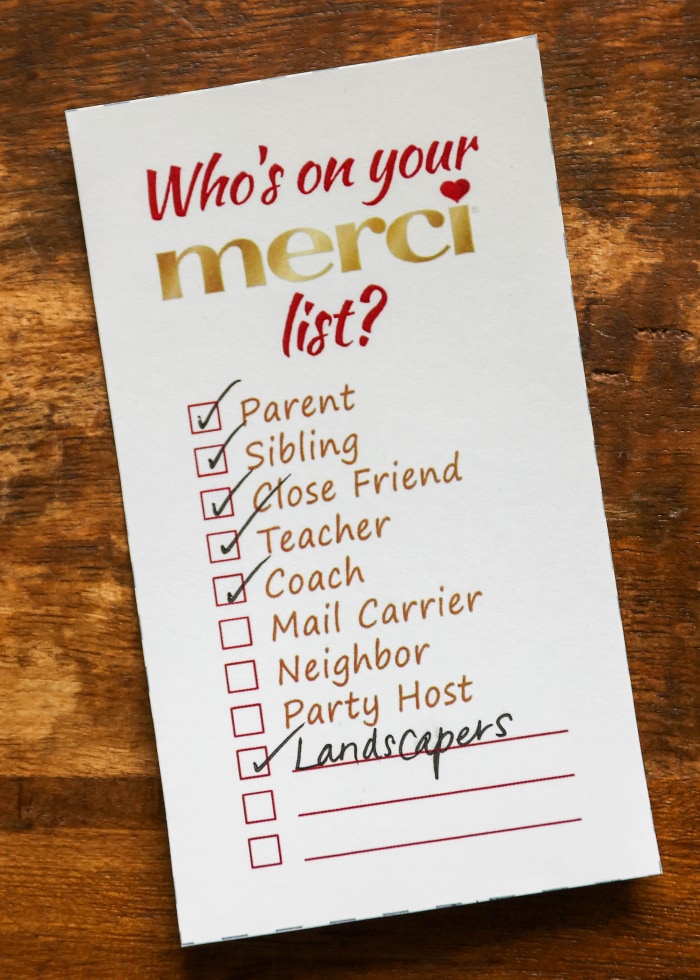 I'm so excited to give these delicious treats to even more people this holiday season. In fact, we plan on keeping a few in our car so we can continue to spontaneously give them to those we are thankful for while we are out and about this holiday season. I was sure to grab an extra box for ourselves because these are my husband's FAVORITE chocolates. The kids love them too and they especially love to hand these out to show appreciation.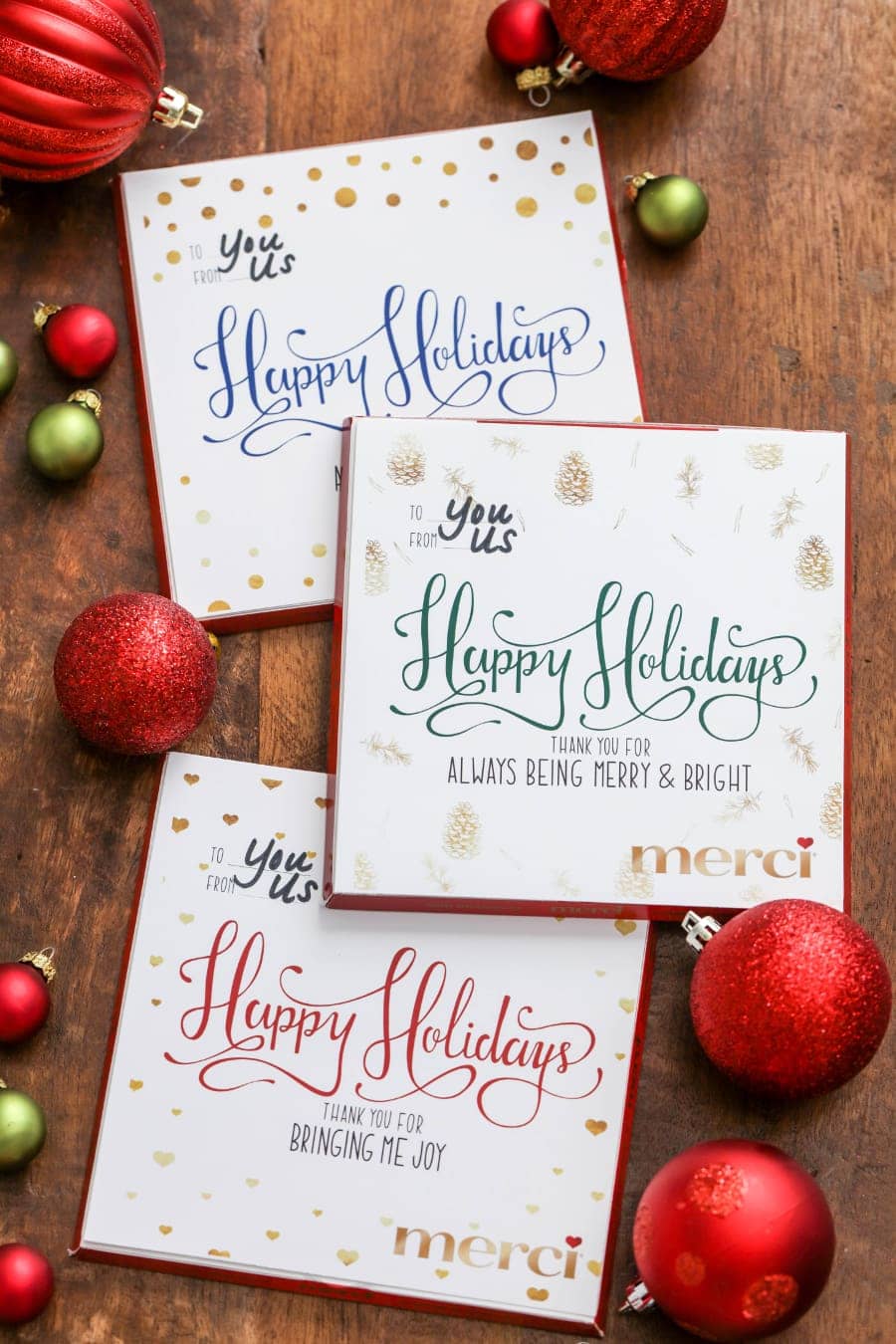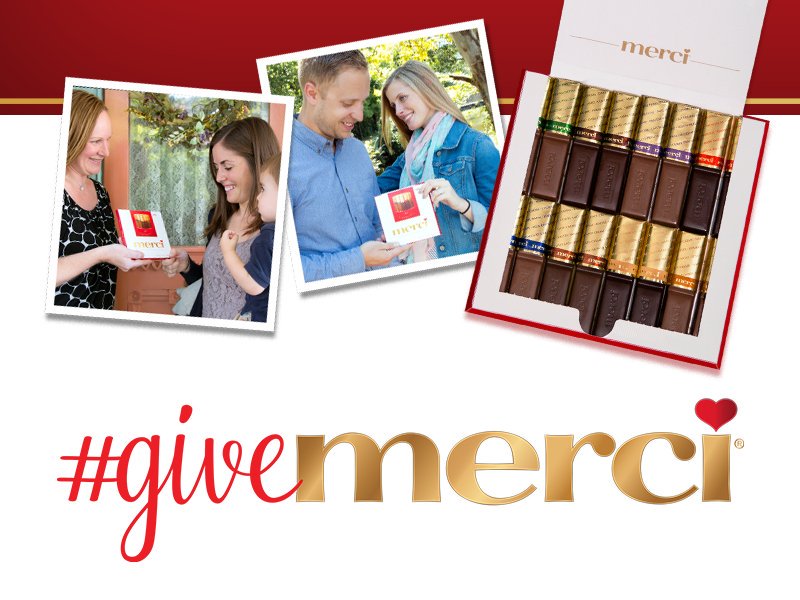 I hope you can #givemerci this holiday season and show those around you just how much you appreciate them. 🙂
For more information about merci you can go to their site HERE, or find them on Instagram, Twitter & Facebook.
ENJOY!