This post is sponsored by GoodNites and Sam's Club. As always, all opinions are 100% my own.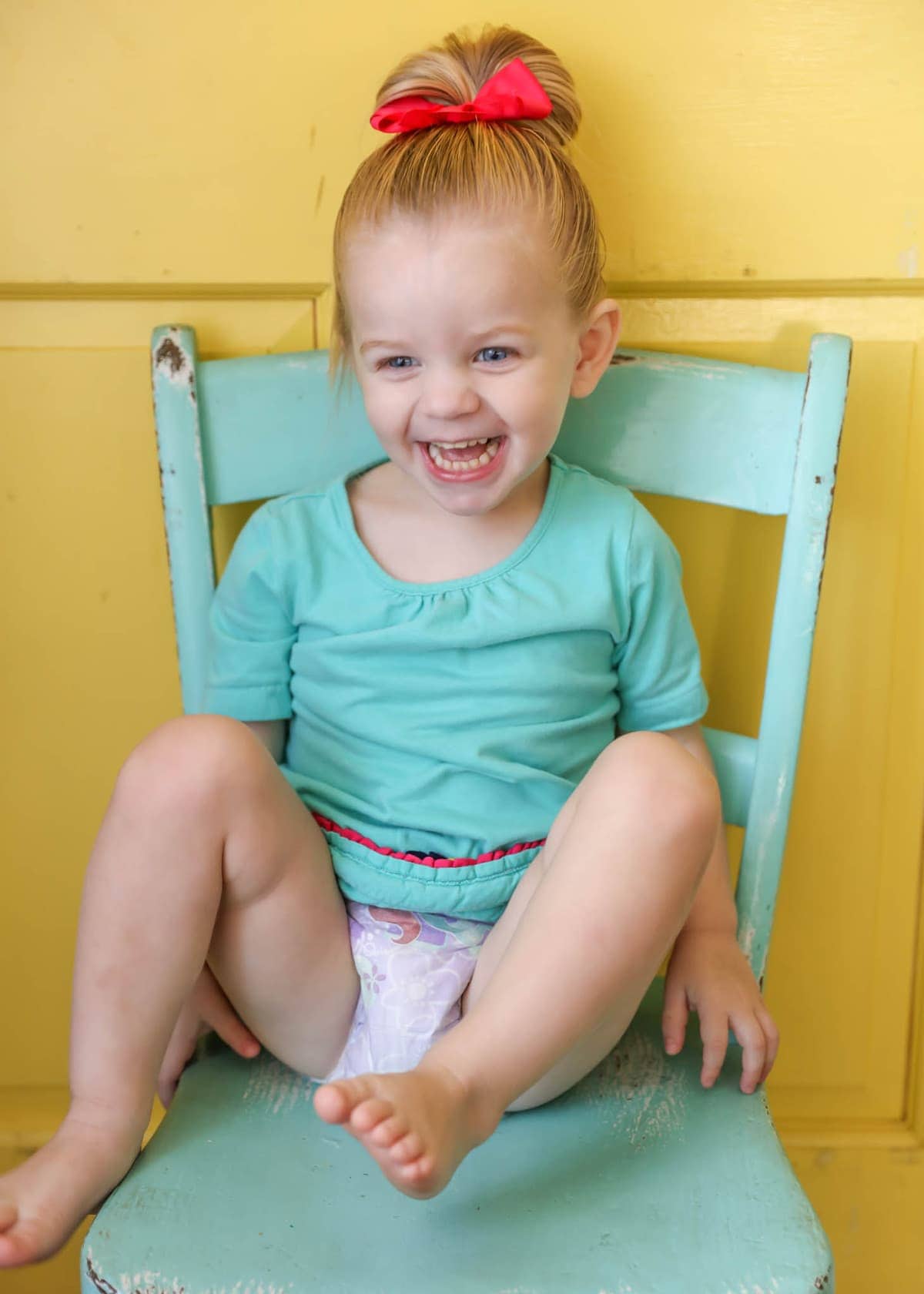 Contrary to what my husband might say, I have never really claimed to be an expert on anything (unless, of course, you are talking about Disney movies, or recognizing famous people in movies, but that is more of a super power than an expertise), but there are many times I would have given almost ANYTHING to be an expert on parenting or kids. As you might know, I have partnered with GoodNites NightTime Underwear, because nighttime wetting has been one of those frustrating instances that has come up with a few of our kids. Fortunately, there ARE experts on this topic that have helped me get through our current bought of nighttime wetting.
These experts tell us that nighttime wetting is a common, natural developmental issue that most often takes care of itself. That is why there is no need to stress! I have already talked about how buying GoodNites NightTime Underwear at Sam's Club has drastically decreased the amount of stress that I felt about nighttime wetting, since I know I can trust them to be absorbent, discreet, easy to use, and dependable each and every night. I have also already talked about what it meant for my kids to be able to continue to live life normally and not dread going to bed each night, or thinking something is wrong with them. So, I may have some experience in the matter, but still I find myself looking for answers or assurances. Thankfully there are people like Dr. Heather Wittenberg, a child development expert, specializing in the development of babies and toddlers.
Her website, babyshrink.org, and her blog, are great resource for things such as potty training and managing nighttime wetting. She has given several tips for better nights, including:
Allowing your kid to be a kid, and to still do the things that other kids do. This includes things like sleep overs or overnight trips. This is important to instill confidence and many other developmental foundations.
Recognizing your child's emotional development. This could be devastating to a cild if the parents do not support the child emotionally through this trial, even if they do not act like it is a big deal.
Parents should rest easy. Since this is developmental, do what you can to help the child through it, but at the end of the night (pun intended) know that this will most likely take care of itself as the child continues to develop.
There are many more tips, worded much more eloquently on her website as well as on goodnites.com to help parents manage nighttime wetting.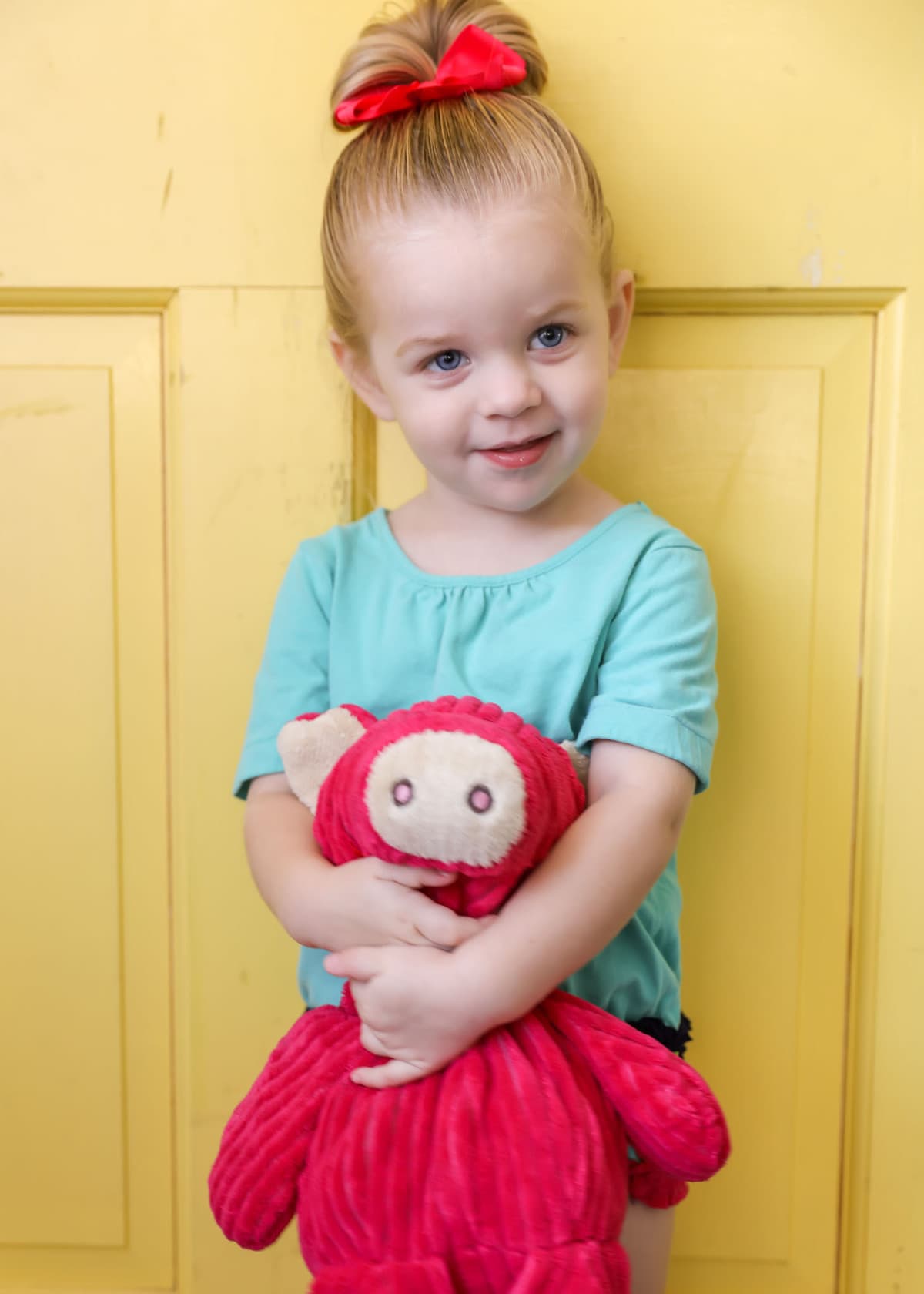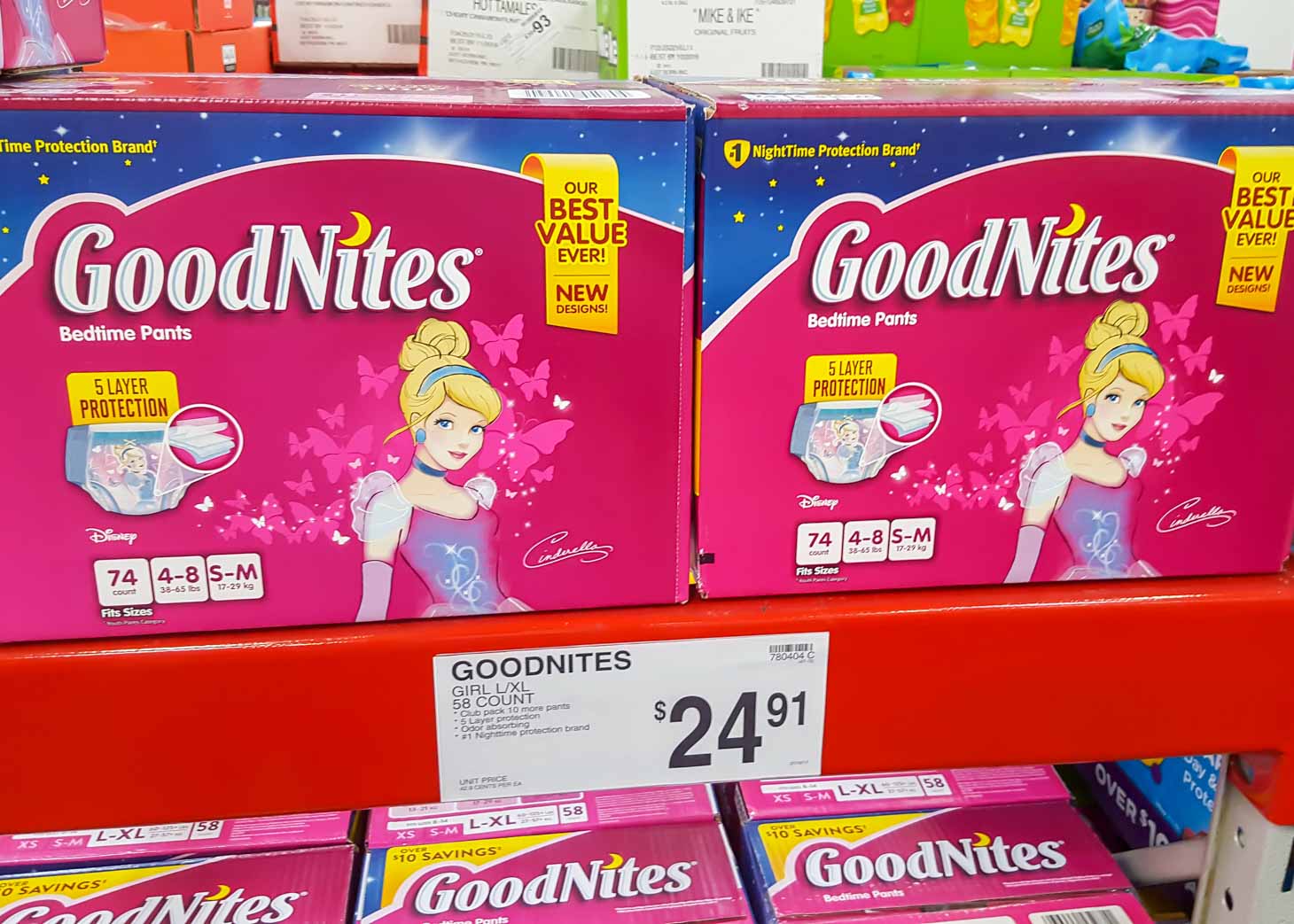 GoodNites Bedtime Underwear at Sam's Club
One last tip that I came across and thought was worth sharing for all the busy moms out there, is the EASIEST way to buy GoodNites. Thanks to Sam's Club, it is not only less expensive to buy GoodNites, but it is also so incredibly easy. Two methods that I have taken advantage of are, ordering online and having them delivered for FREE, and ordering online for the drive through club pickup. The best part of this is that YOU DON'T HAVE TO EVER LEAVE THE CAR! For anyone who has had to get a child in and out of a car seat 50 times in a day, you can appreciate how huge that is.
And that's not even the best part! Now through 9/17, you can get $8 off any 2 Huggies, Pull-Ups, GoodNites and wipes from Sam's Club – an even better deal!
Understanding Nighttime Wetting Tips: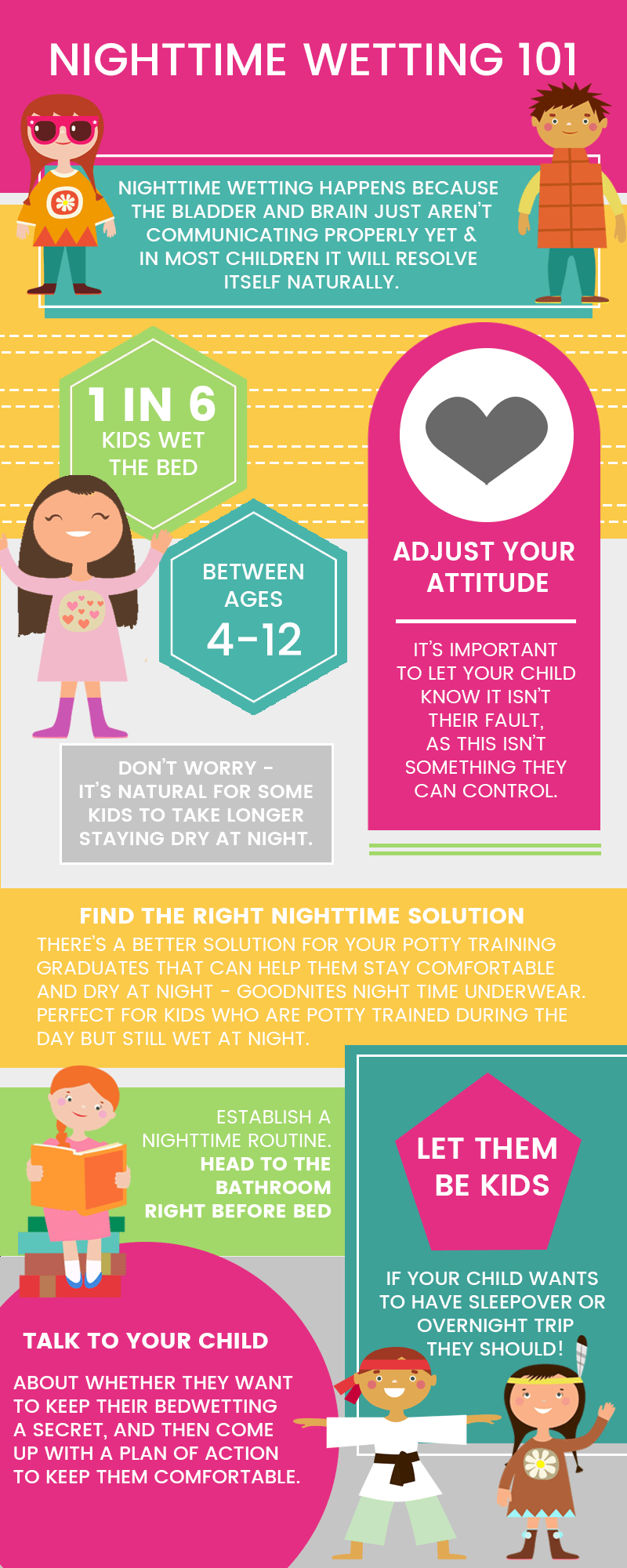 Like I said, I have gone through many episodes of nighttime wetting with my kids, but before this partnership, I really had no idea of the scope, the issues surrounding it, and the resources that are available to help. Because there is so much that I did not know, I thought it would be fun if we created an infographic showing how much information there really is about this topic.
For more information about GoodNites, be sure to check out these other posts we've written about nighttime wetting:
Tips to Keep your Cool with Bed Wetting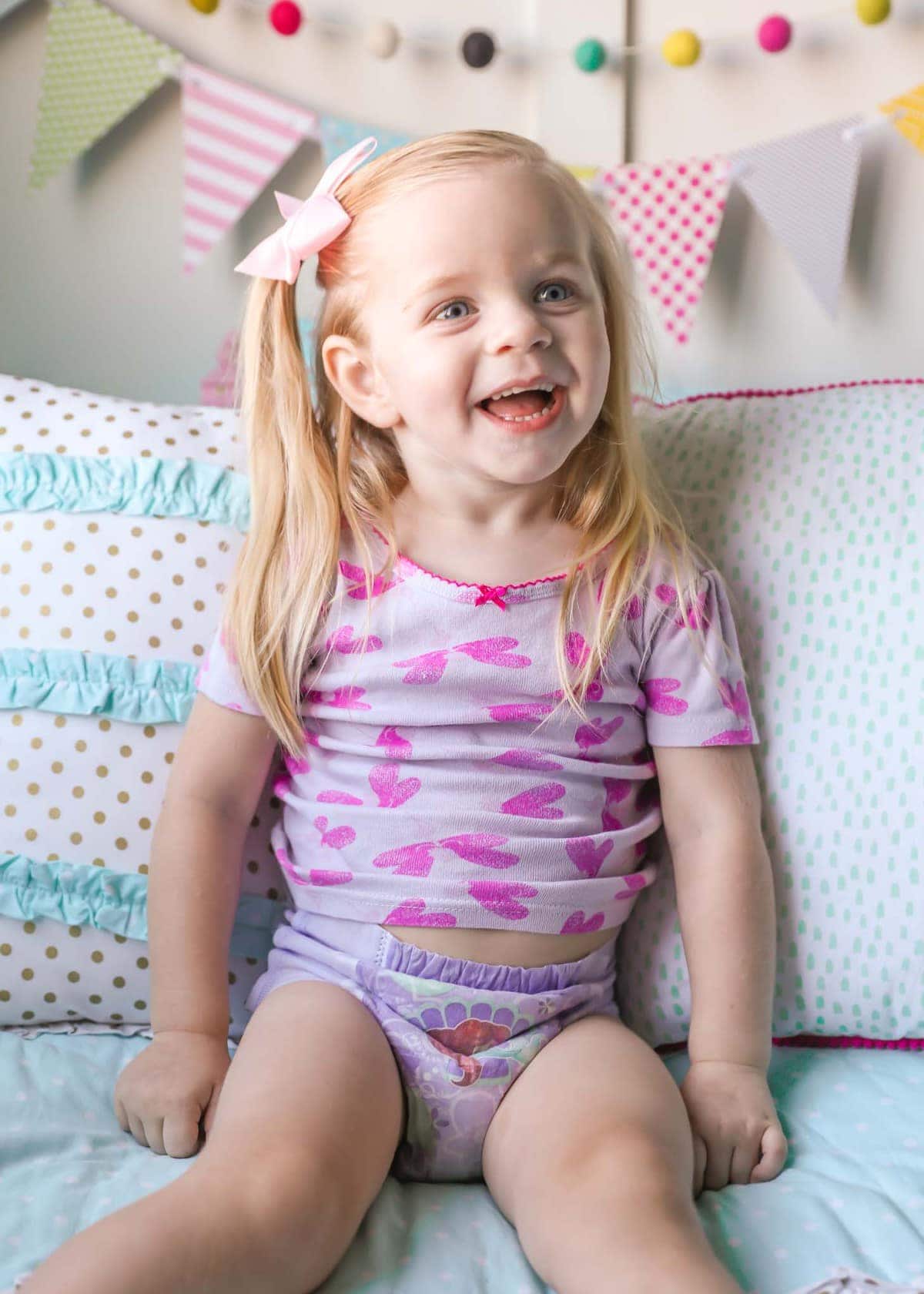 What I Wish I knew about Nighttime Wetting + FREE Nursery Prints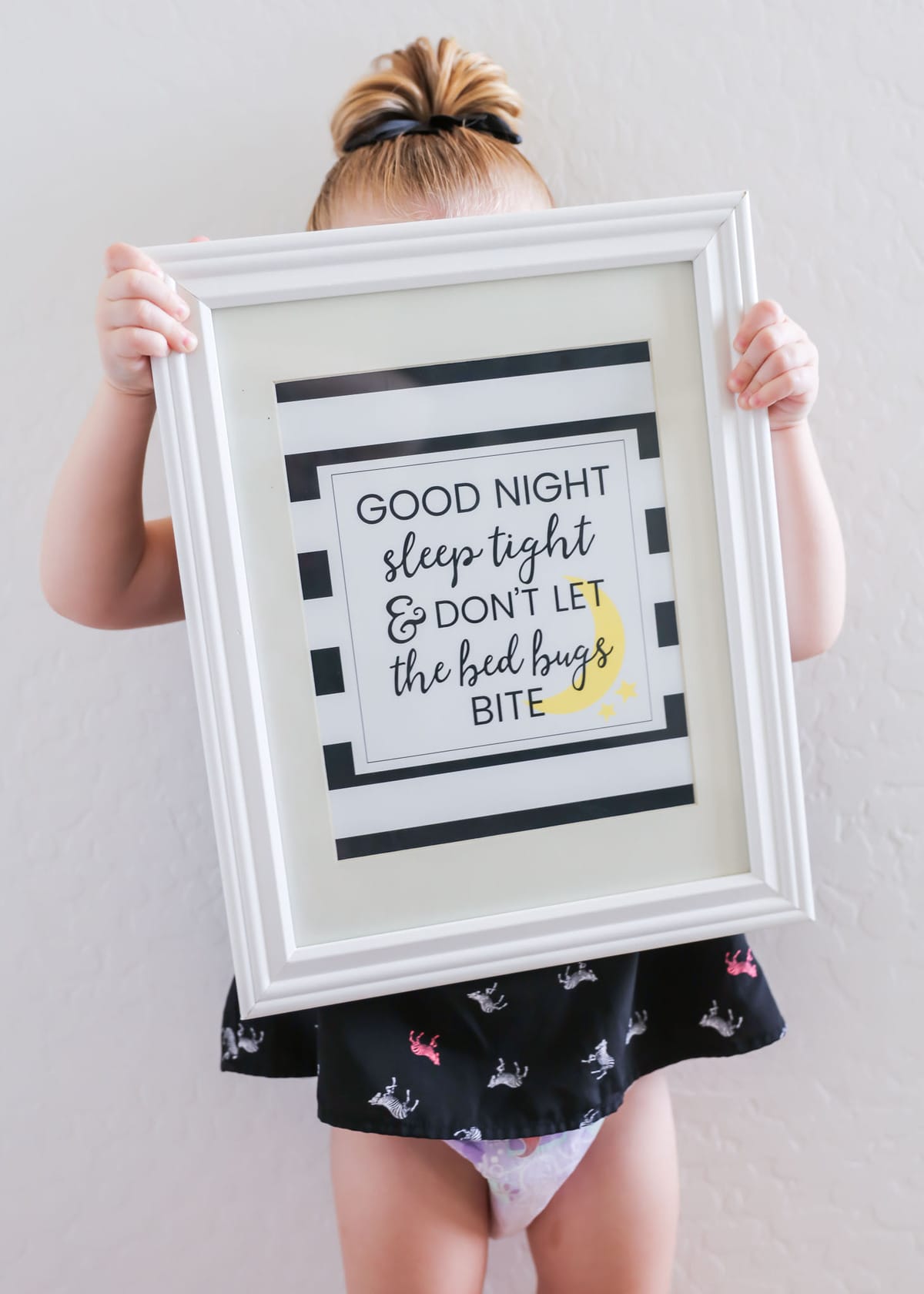 For more information about buying GoodNites at a great value at Sam's Club, go HERE.
ENJOY!