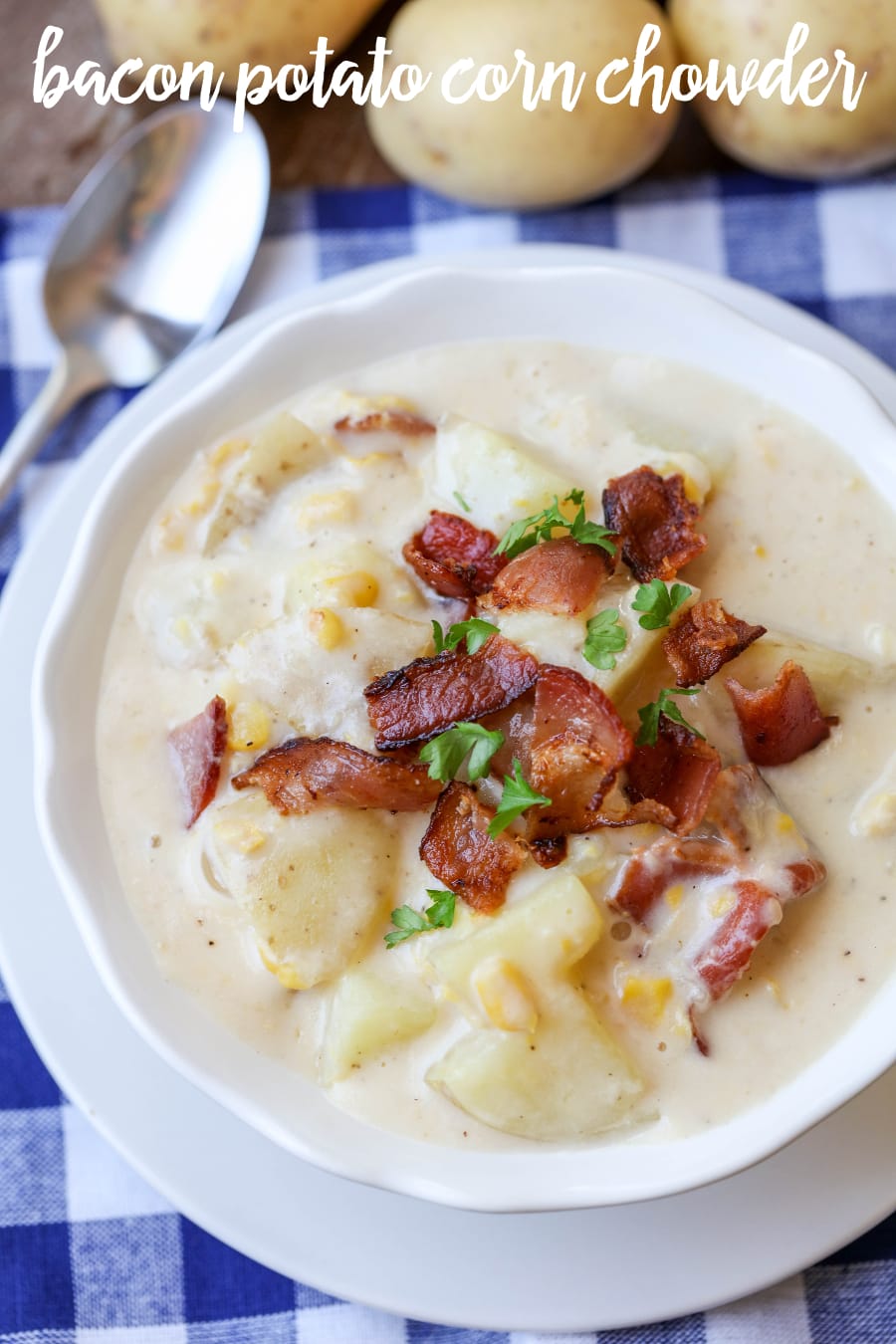 Have you heard the Jewish Proverb "Worries go down better with Soup"? I'm finding this to be more and more true. Other than chocolate of course, there seems to be no other food more comforting than a warm bowl of soup. Thank heavens that Soup Season is just around the corner!! 🙂
Today's tried and true recipe is similar to the Cheesy Ham Chowder from my last post. No ham or carrots, today but this Bacon Potato Corn Chowder is just as yummy. If you've had Claim Jumpers Baked Potato Soup, this tastes a lot like it, which means you can have restaurant style food in the comfort of your own home. Yes please! As you know most chowders are thicker than soups, but they are still just as good. If you'd like to make it more soupy we suggest adding some chicken broth or more evaporated milk.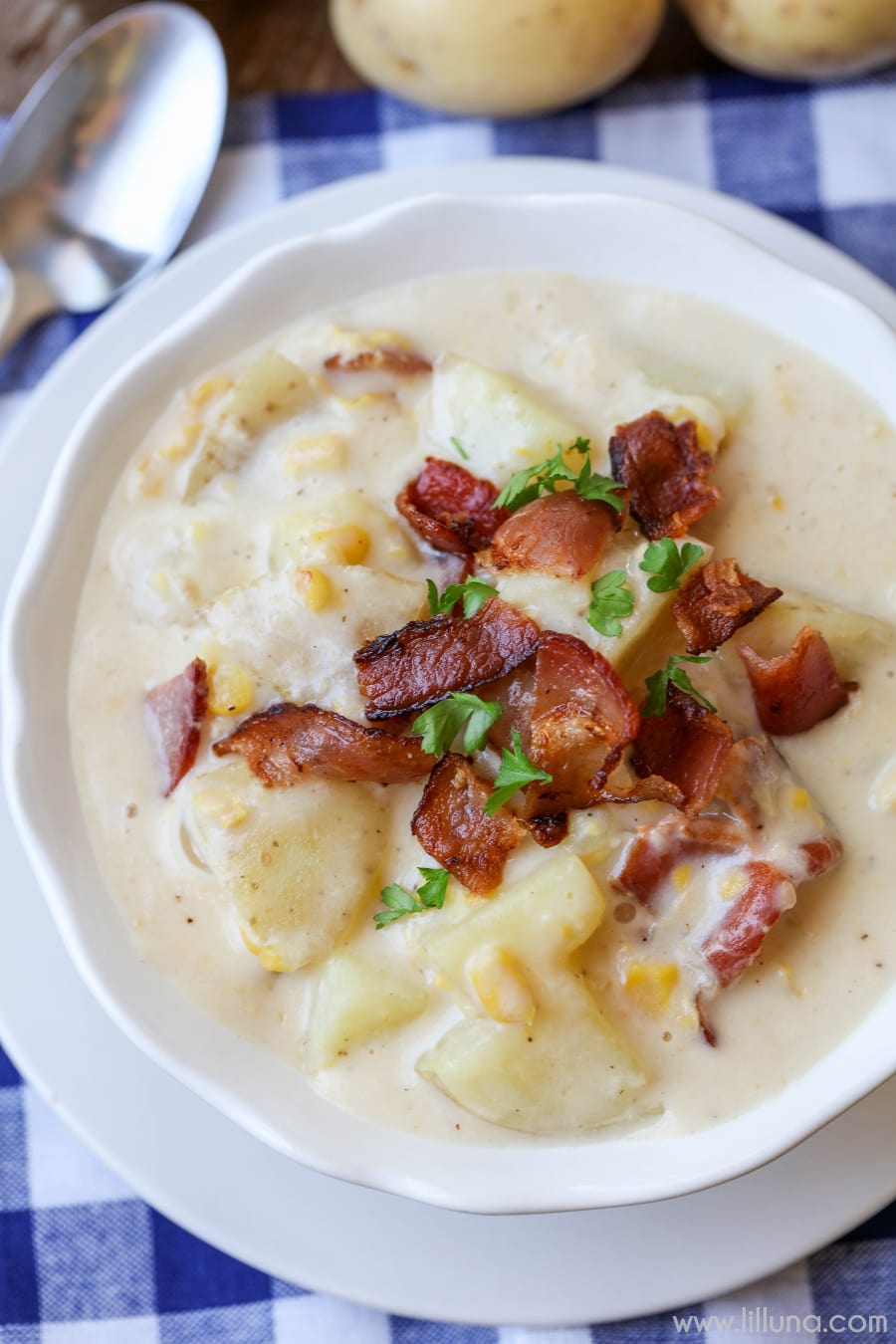 If you love bacon, corn, potatoes and cheese, then you'll love definitely love this recipe.
Bacon Potato Corn Chowder:
Bacon Potato Corn Chowder
Bacon Potato Corn Chowder - a thick, creamy, and delicious chowder! If you love bacon, corn, potatoes and cheese, then you'll love definitely love this recipe!!
Ingredients
6 bacon strips, chopped
1 TB onion powder
5-6 Yukon Gold potatoes, clean, scrubbed, peeled and cubed
1 can - 14-3/4 ounces cream-style corn
1 can - 12 ounces evaporated milk
1 cup cheddar cheese (optional)
salt and pepper to taste
Instructions
Cook bacon in a large skillet until crisp. Remove and drain on paper towels.
Meanwhile, add potatoes to a large saucepan adding enough water to cover. Bring to a boil on high heat then reduce to medium heat and cook, uncovered, for 10-15 minutes. Until potatoes are tender. Drain, reserving ½ cup potato water.
Add corn, milk, salt, pepper and reserved potato water to saucepan; heat through. Stir in bacon and cheese. Serve warm
Adapted from Taste of Home.
Check Out My Other Recipes
TRIED & TRUE FINDINGS:
DIFFICULTY: Easy
HOW MANY DOES IT FEED: 6
ANY CHANGES MADE: replaced onion with onion powdered, added cheese.
ANY SUGGESTIONS FOR NEXT TIME: none
For more thick and delicious soups, check out these recipes:
Loaded Broccoli Cheese and Potato Soup
And for more soups, check out:
ENJOY!
Need more recipes and creative ideas? Sign up and get a FREE copy of my latest ebook!