Don't miss a thing – Sign up for the Lil' Luna Newsletter today!
I think it's safe to say that most of us thought of spinach as being gross and something only Popeye ate, when we were little kids. I don't think I would have tried it for a million dollars back then just because I was sure spinach was the grosses thing yet. It's a laugh to me know because I absolutely LOVE spinach. I love it my shakes – I love it in my salads – I love it in my dinner recipes… I pretty much love it in everything. Maybe not in my candy or chocolate, but that's understandable.
Since I'm all grown up now and love to use spinach, I wanted to try and introduce this love to my children as well. I knew it would be a little difficult, but I think today's recipe did the trick. These Cheesy Spinach Roll Ups are simple, covered in a delicious crescent roll and are cheesy too. What's not to love about that?! The kids were hesitant to see the "green stuff" in the middle but most of them liked it. I'd be lying if I said all of them did, but some of my kids are just way too stubborn. The hubby and I LOVED them though, and I'm considering this recipe a success since at least a few of the kids happily ate it and hopefully are starting a new-found love for spinach. 😉

Cheesy Spinach Roll-Ups
Ingredients
1 pkg. - 10 oz. frozen chopped spinach, thawed and drained
½ cup shredded mozzarella cheese
½ cup grated Parmesan cheese
¼ cup cream cheese (softened)
1 egg, separated
1 - 8 oz can crescent rolls
Instructions
Preheat oven to 375.
Mix spinach, cheese and egg yolk in a medium bowl until well combined.
Open can of crescent rolls and lay each triangle out on a foil lined cookie sheet.
Spoon a little of spinach mixture onto each crescent triangle and roll up.
Brush tops of rolls with egg white and bake for 14 - 16 minutes. Serve warm.
Recipe adapted from KRAFT Foods.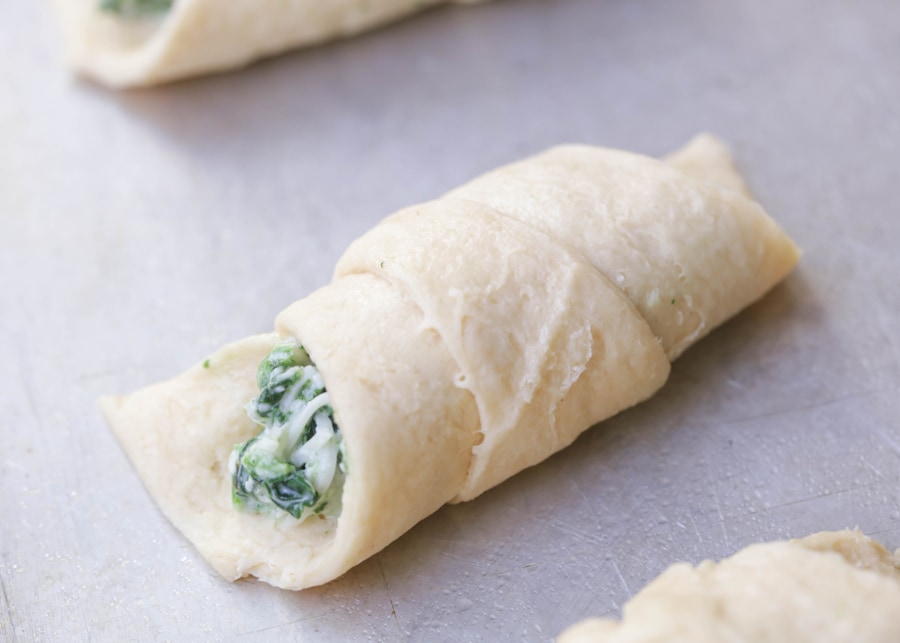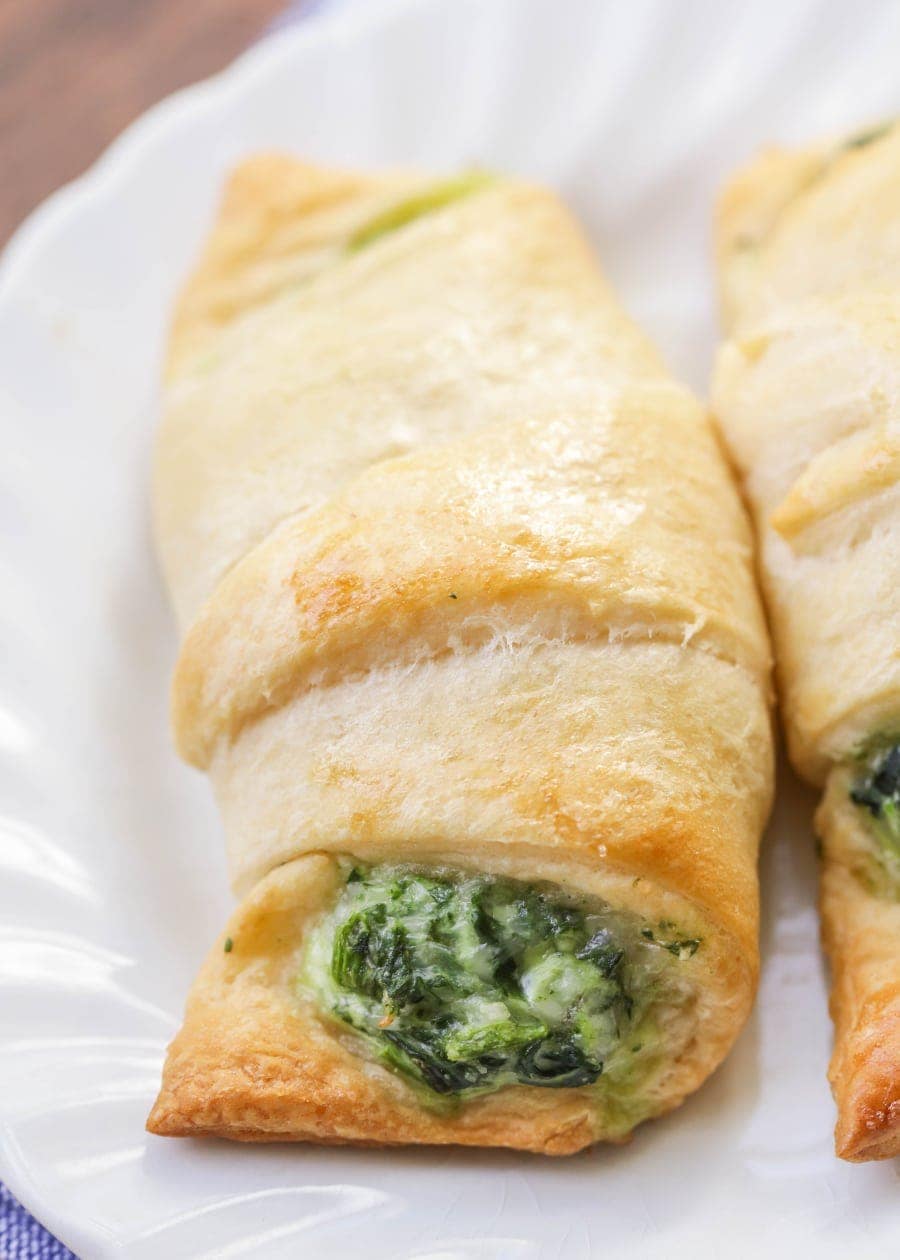 For more delicious recipes using crescent rolls, check out:
MY OTHER RECIPES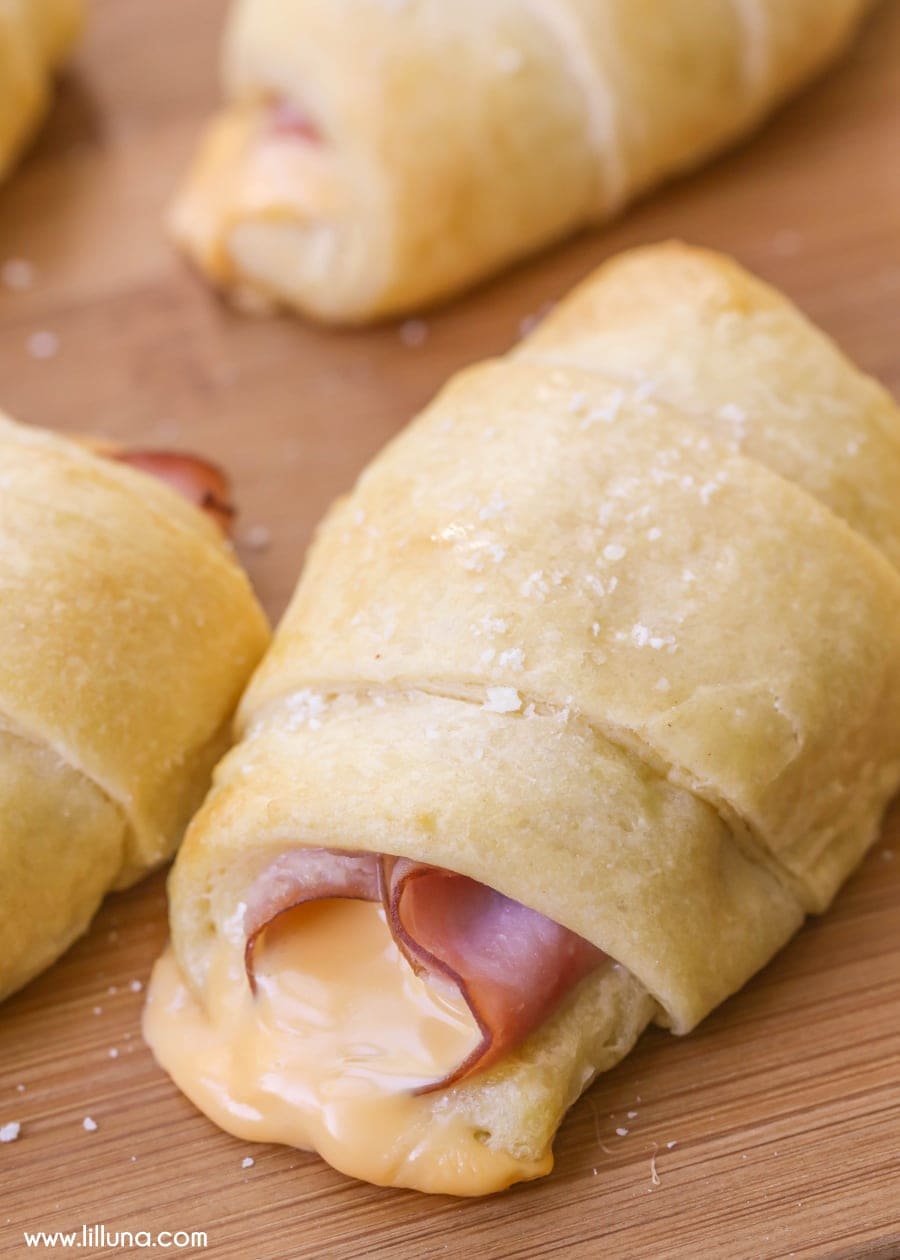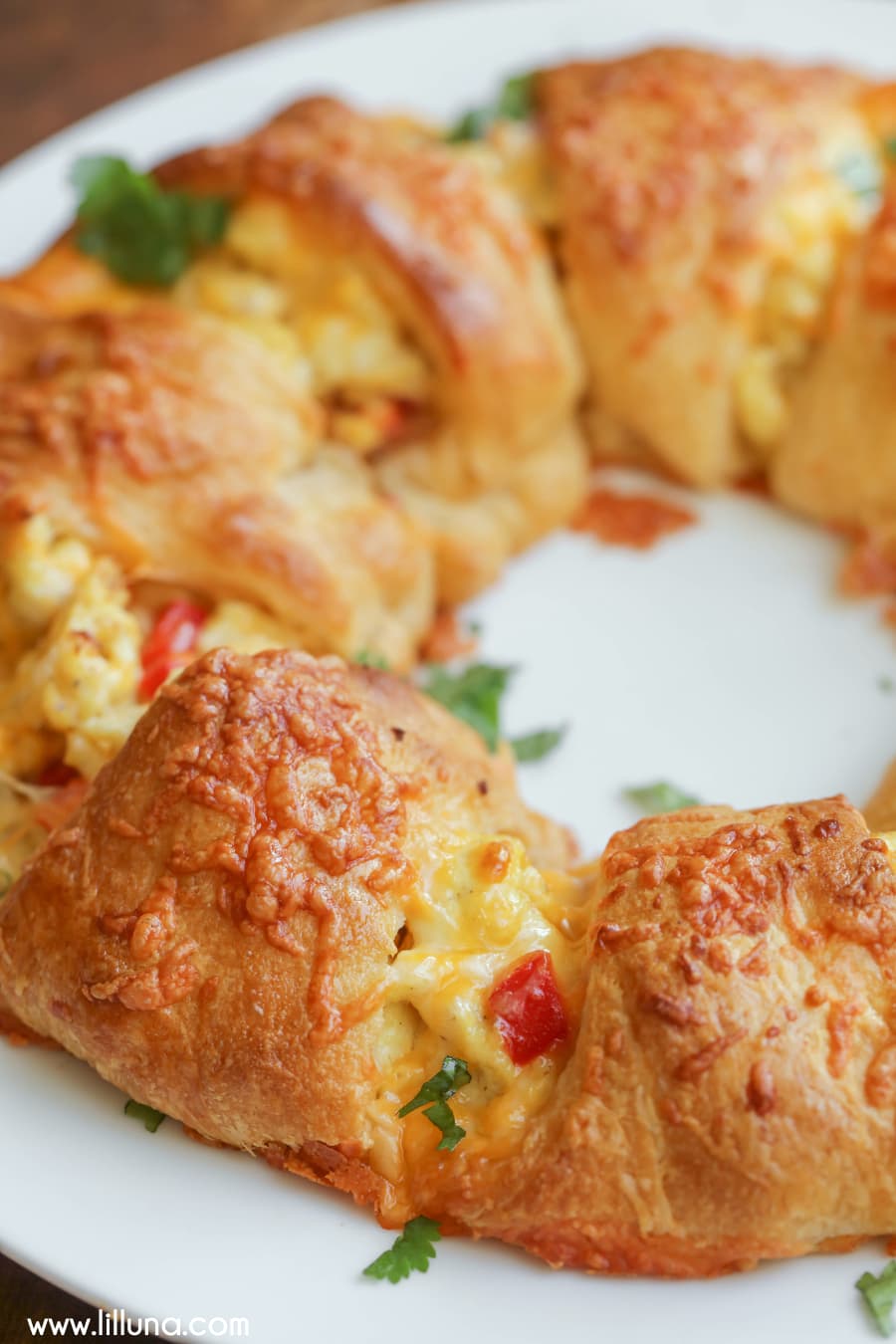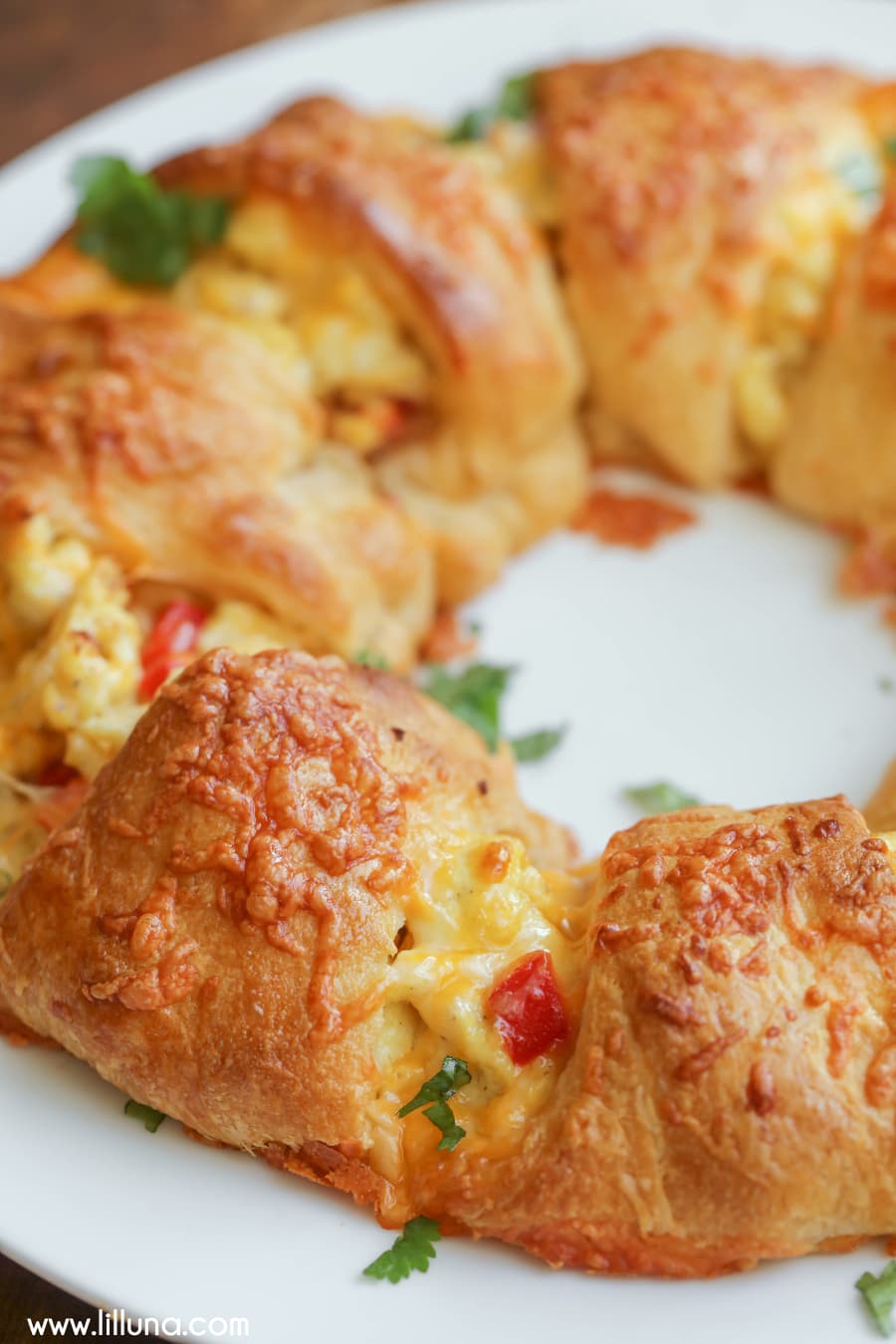 For all dinner ideas on the site go HERE.
For all recipes go HERE.
For even more great ideas follow me on Facebook – Pinterest – Instagram – Twitter – Periscope – Snapchat.
ENJOY!