Our all-time favorite Hot Fudge Sauce that is a family favorite. All you need is 4 ingredients – butter, chocolate chips, powdered sugar, and evaporated milk.
We love to serve this fudge sauce on ice cream, funnel cakes and even fruit! It's irresistible in every sense of the words and you'll find yourself trying not to eat it straight from the jar!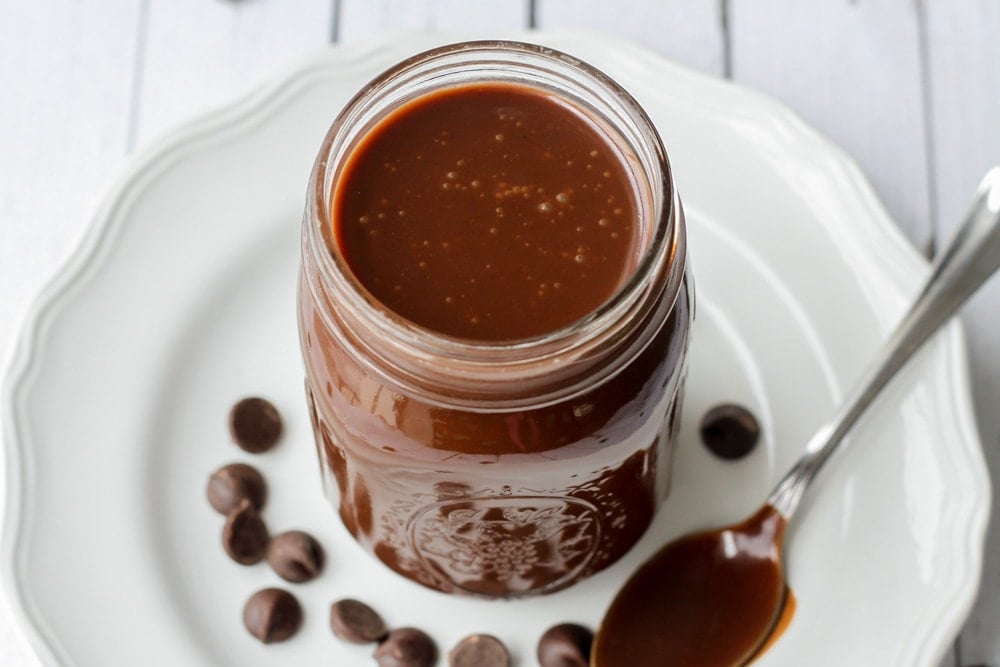 Homemade Chocolate Sauce
I am SOOO excited to share this next recipe with you guys today!
Let's just say that it's one the hubby begs me to make because he'll eat it straight from the jar ALL BY ITSELF (no joke!!)
This Homemade Chocolate Fudge Sauce is a simple but delicious recipe that is good on ANY dessert. We use it on ice cream and especially on Funnel Cakes (a recipe I shared earlier today). It takes minutes to put together and is seriously the best topping you'll ever make!
I also love that this makes a simple and inexpensive gift idea. Just put it in a cute mason jar with ribbon around the top, and I promise the recipient will love you forever.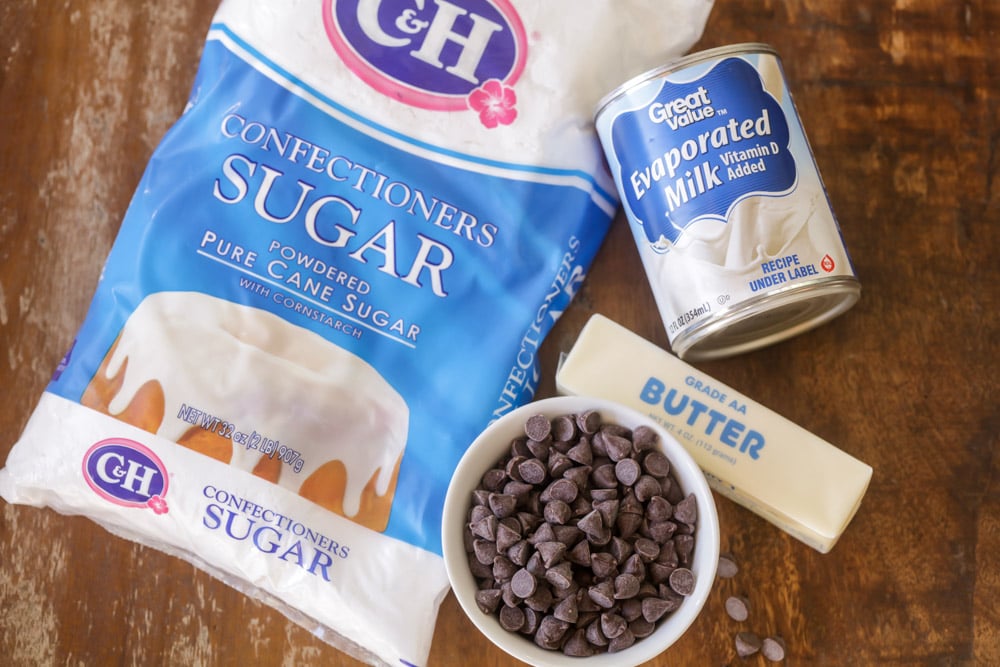 How to Make Hot Fudge Sauce
As mentioned, you need only 4 ingredients:
powdered sugar
butter
evaporated milk
semi-sweet chocolate chips
Once you have those ingredients gathered, you'll add them to a medium saucepan.
Bring to boil and cook 8 minutes, stirring constantly. Enjoy on just about anything!!
Recipe FAQ
Can this be canned? I don't recommend canning your fudge sauce. If you are wanting to store it, it is best stored frozen. 
Does it need to be reheated for each use after its been made and stored? This sauce can be served hot or cold. It can be reheated on the stove or in the microwave just be sure to heat it slowly so it doesn't burn. Also you can reheat it as many times as you'd like, it shouldn't change the texture or taste of the sauce. 
How can I thicken chocolate sauce? If you follow the instructions correctly the chocolate sauce should not turn out runny. It thickens up as it cools down. If you want it to be thicker even after it has cooled then try adding a little more powdered sugar to it. You will need to reheat it as you add it in. 
How do I make it more runny? If you find that your sauce is too thick for your liking then heat it up and add a little more evaporated milk or butter to the sauce.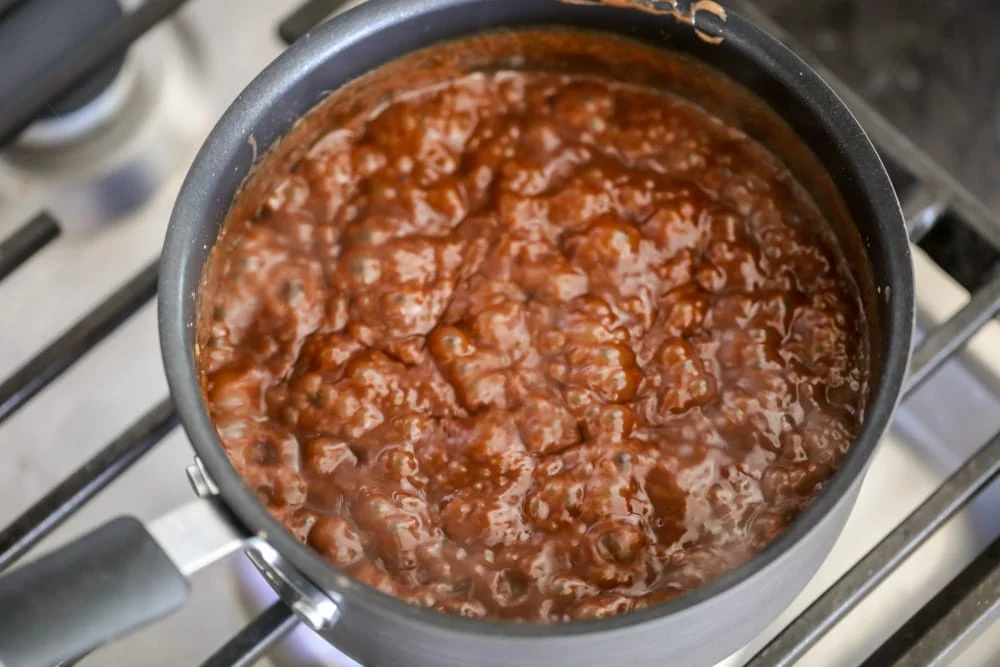 How to Store
Because this sauce stores so well it can easily be made AHEAD OF TIME. Just store it in an airtight container or jar and place it in the fridge. Rewarm slowly before serving.
Pour the fudge sauce in a glass jar or airtight container and seal it with a lid. STORE it in the refrigerator for up to 1 month.
You can also FREEZE this sauce for later. To freeze, pour the sauce in a jar or a freezer safe container. Let it cool completely. This may take a few hours, you can put it in the fridge to make it cool faster. Then seal the jar or container with a lid and freeze for 6-12 months.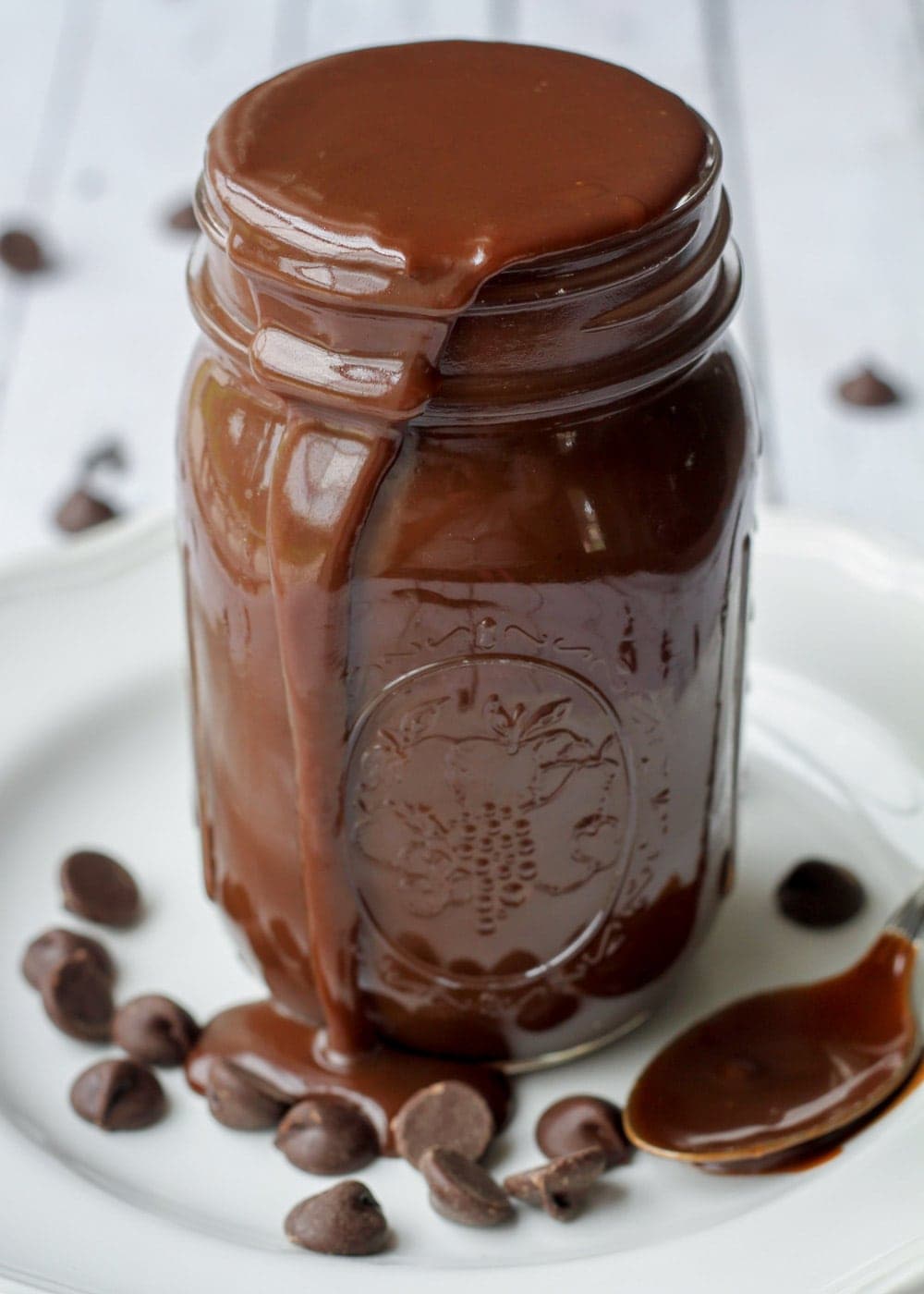 For more sauces, check out:
Hot Fudge Sauce Recipe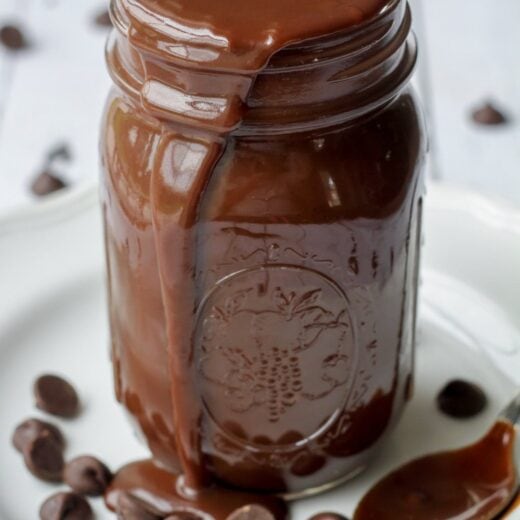 Irresistible Homemade Chocolate Fudge Sauce - the BEST recipe ever! Great on ice cream or funnel cakes! Just 4 ingredients - butter, chocolate chips, powdered sugar, and evaporated milk.
Ingredients
2

cups

powdered sugar

12

oz

evaporated milk

1/2

cup

butter

3/4

cup

semi-sweet chocolate chips
Instructions
Combine all sauce ingredients in a saucepan. Bring to boil and cook 8 minutes, stirring constantly. Enjoy on just about anything!!