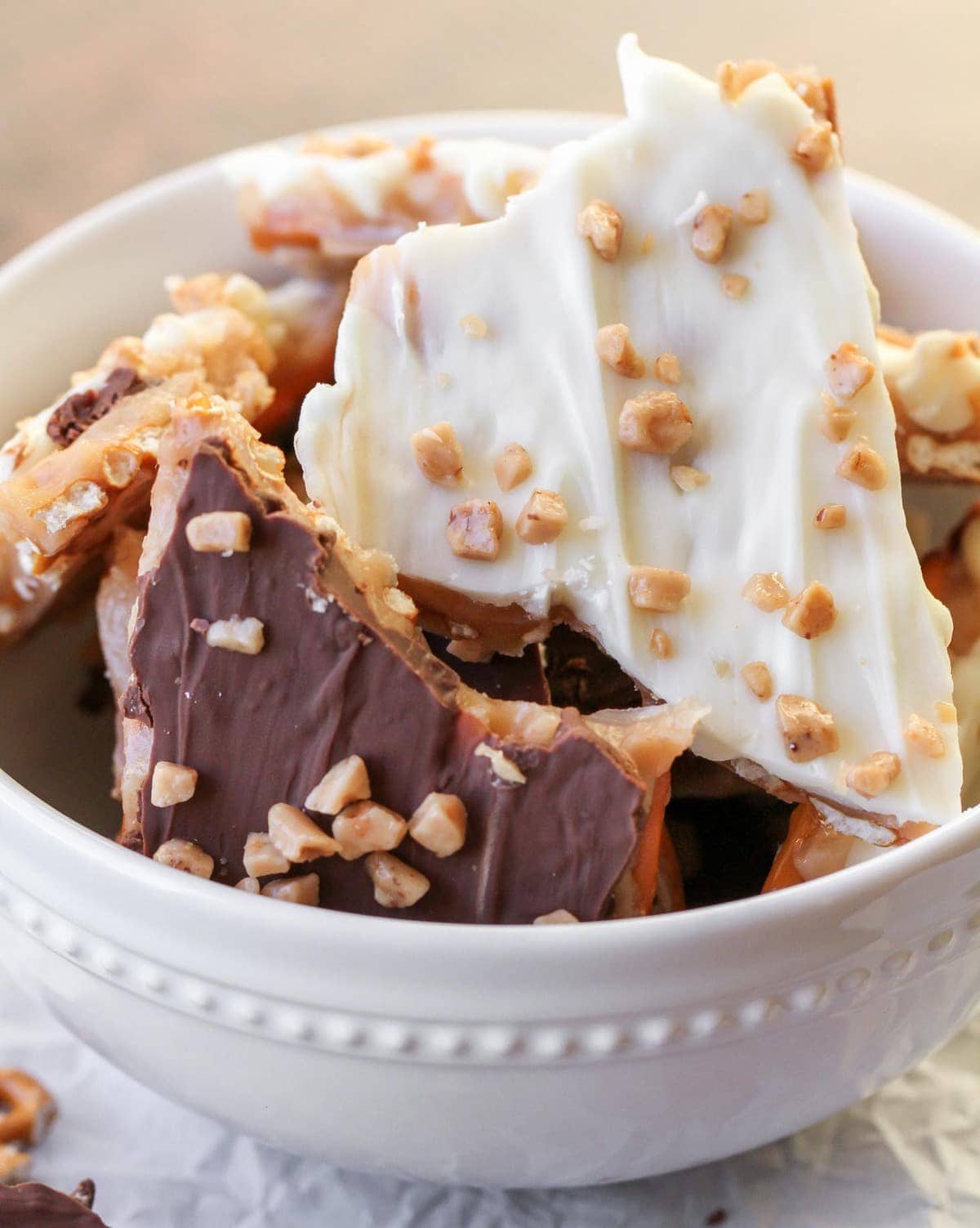 Hello, it's me Lily. I hope you're staying warm wherever you are. It's been cold where we live. Very cold. I can't really go outside a lot but I really want to. My mom says it isn't super cold, but it's cold for us Arizonans. 😉 We're not used to the cold! Today, I'm sharing a pretzel toffee recipe. We made it a few weeks ago and we did a white chocolate and a regular chocolate version. My favorite was the white chocolate!! My mom says it's a great Christmas gift idea to make for others. Just put it in a jar with a cute tag. 🙂
I really hope you like this sweet treat. I think it is so good!!
How to make toffee:
INGREDIENTS:
MY OTHER RECIPES
– 1 cup butter
– 1 cup sugar
– 2 cups chocolate chips (we used 1 cup white chocolate and 1 cup milk chocolate)
– 1 cups pretzels
DIRECTIONS:
Add parchment paper to a cookie sheet. Spread pretzels in a single layer over the parchment paper and set aside.
Melt butter in a pot. Once melted add sugar.
Cook on medium heat for 7-8 minutes or until a tan-ish brown color.
Pour toffee mixture over pretzels. Top with 2 cups of your favorite chocolate chips (we did half and half and used 1 cup white chocolate chips and 1 cup milk chocolate chips). Let chips melt for a few minutes and spread with spatula to cover toffee layer.
Let cool by refrigerating until hardened. Break into pieces and store in air tight container in the fridge.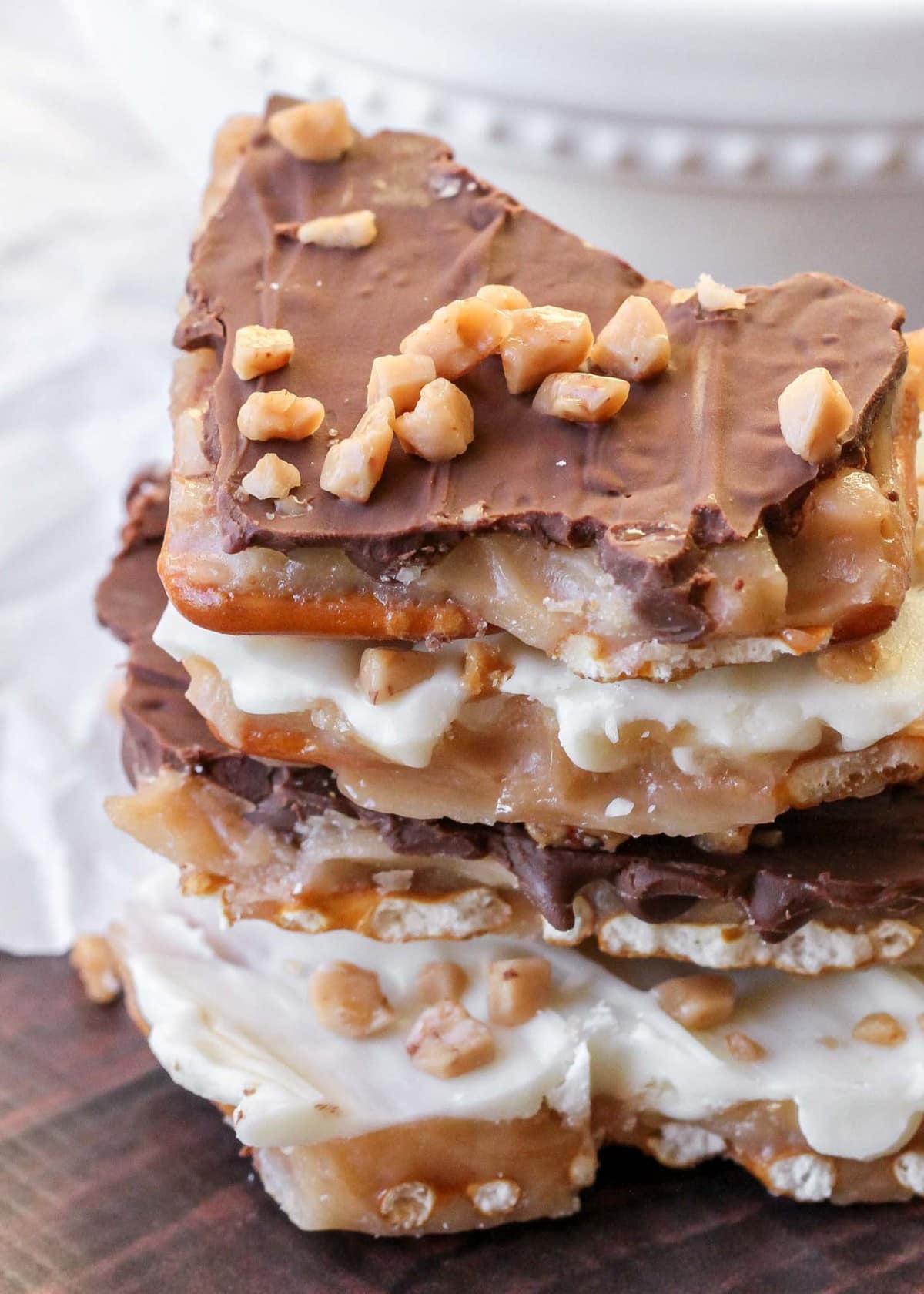 We LOVE this recipe! It is so good and simple to make!!
I hope you can come back again soon for more yummy treats from me.
Love, Lily
——————————————-
For more yummy recipes on the blog, check out: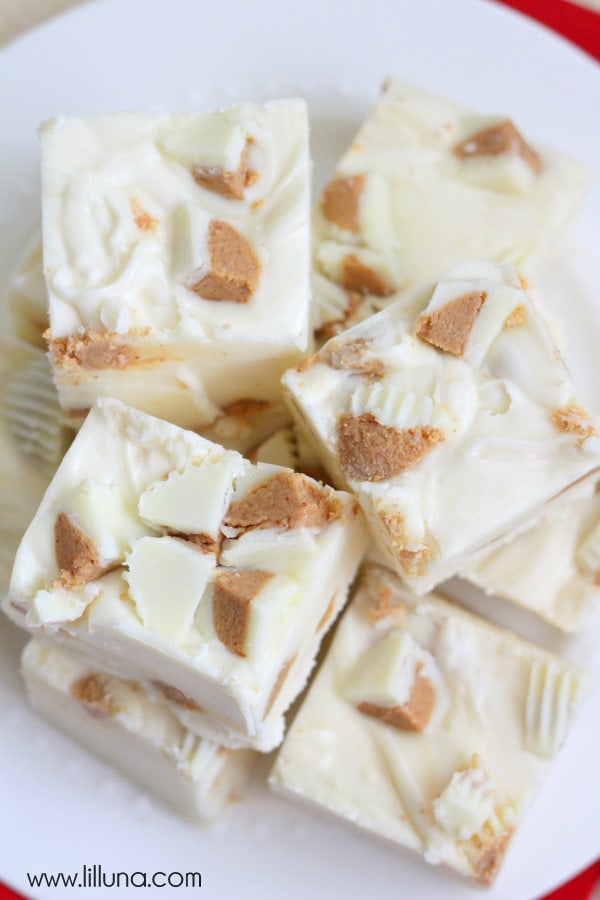 Be sure to stay warm!! For all Sweet treats by Lily go HERE. For all Recipes go HERE.
ENJOY!!