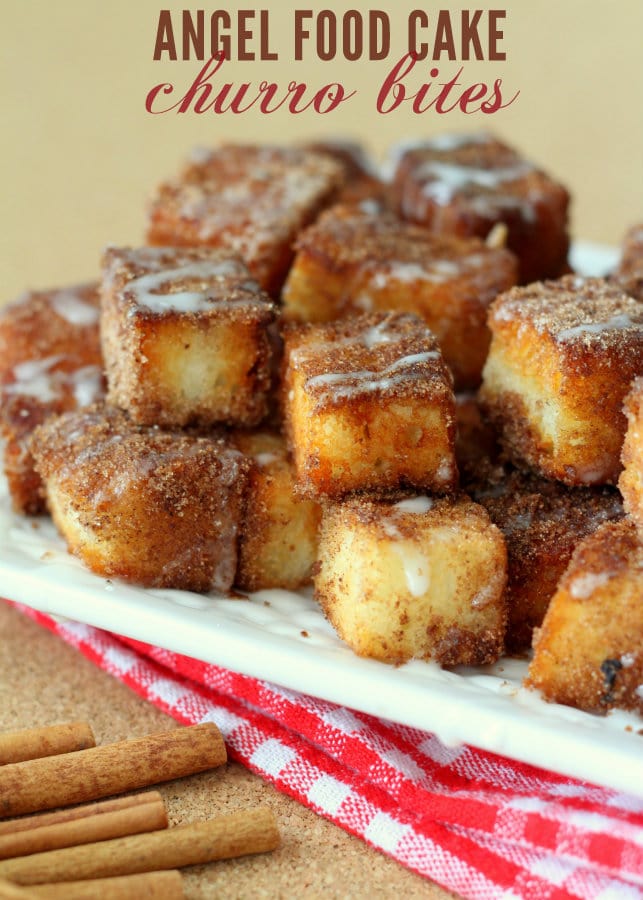 Happy National Angel Food Cake Day!! You may not have known about this great holiday, and in case you didn't I want to make sure you knew about it as well learned about Sara Lee's new line of Angel Food Cakes that is making its way into stores now and will be available nationwide later this year.
Sara Lee sent me some of their new Angel Food Cake to try out, and I'm happy to say that it was super delicious! The best thing about it is it's thaw-and-serve and allows for quick and easy customization. With it, I decided to try a new recipe and came up with some Angel Food Cake Churro Bites.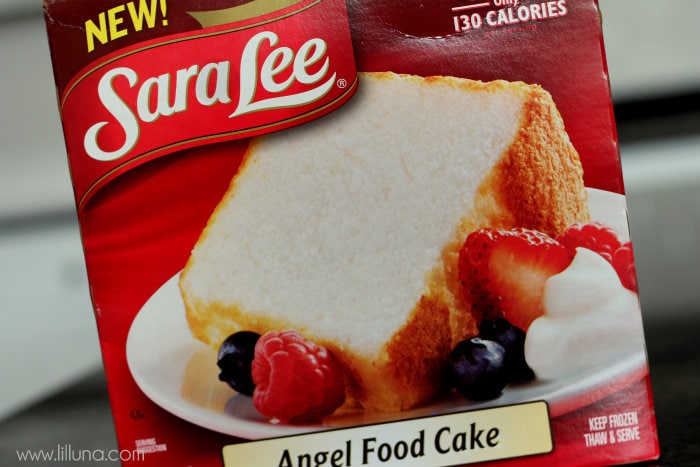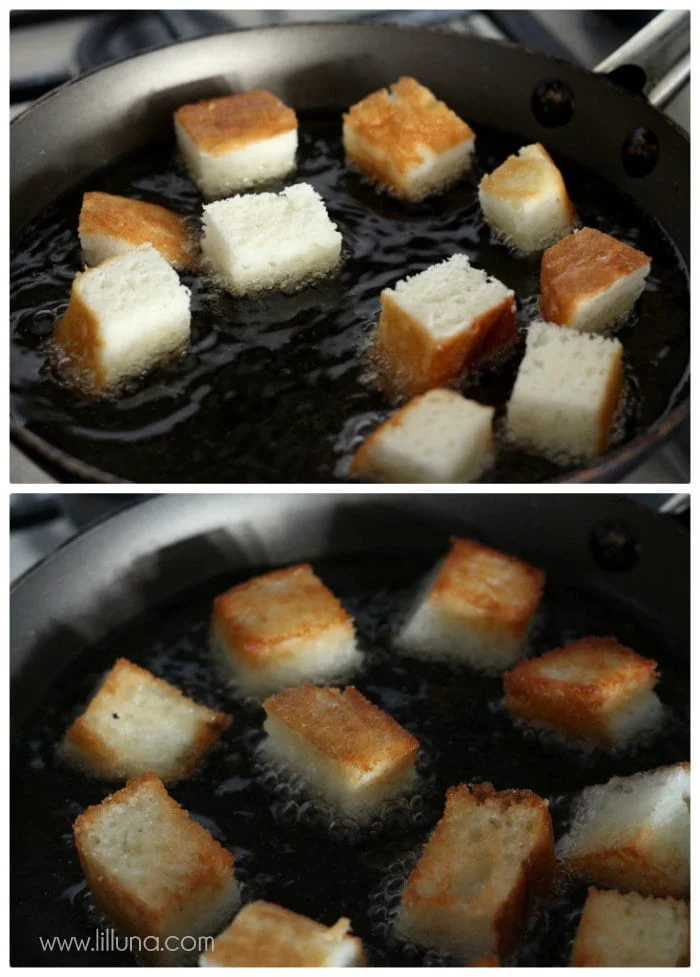 As you could imagine, frying this cake made it even better!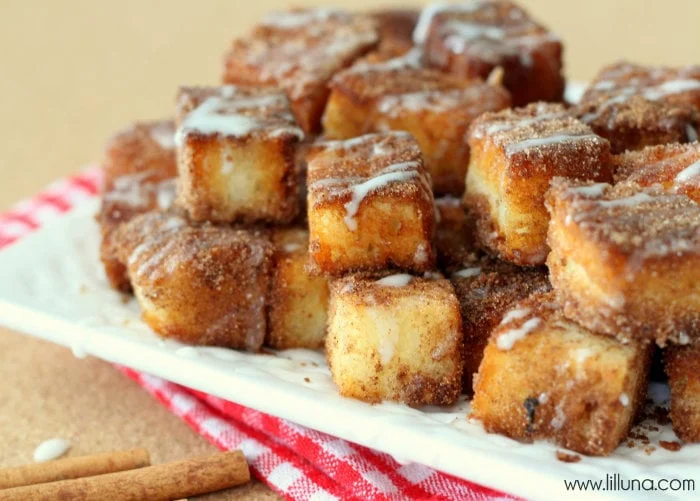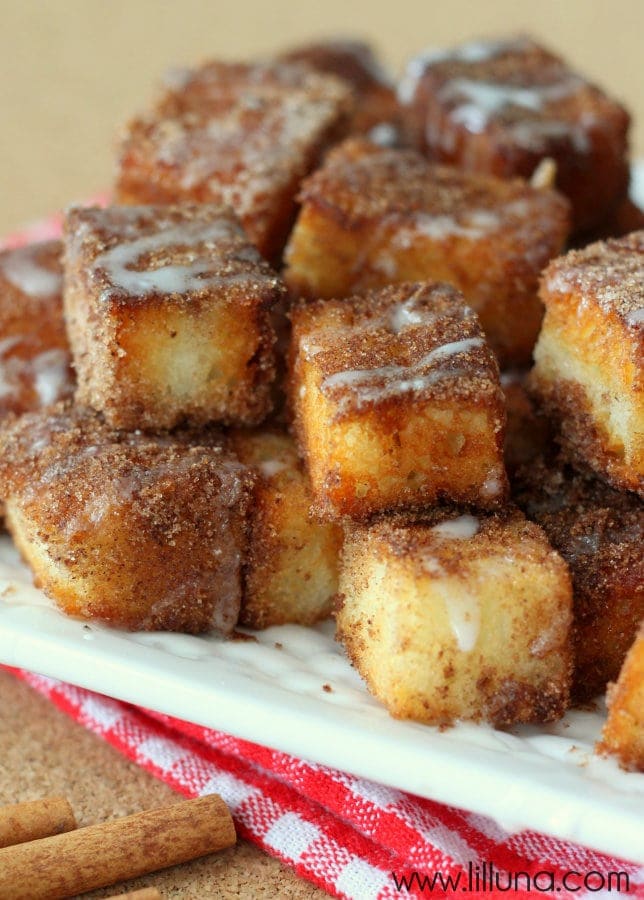 Before I say anything more I just have to tell you my hubby's response after trying them…
He tasted it and said "Oh my heavens, these taste just like Churros!"
My response, "That's what they're suppose to be!"
His reply, "I mean, like real churros… from Disneyland!" Needless to say, he REALLLLLY liked them and devoured them pretty quickly. The kids loved them too and kept asking for the "cinnamon treats". I was happy that we had found another quick and delicious treat to have on Sunday mornings!
For more angel food cake recipes, check out:
How to make Angel Food Cake Churro Bites:
Angel Food Cake Churro Bites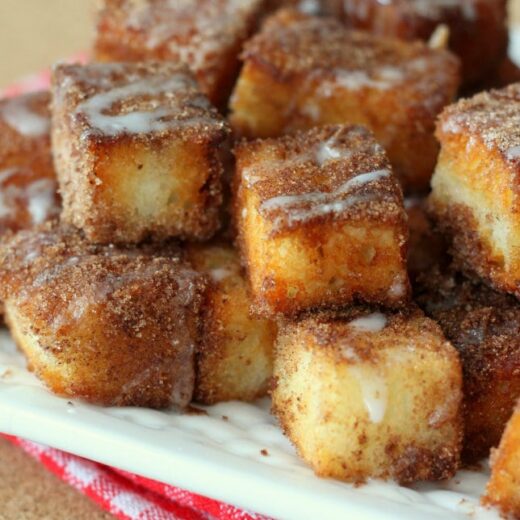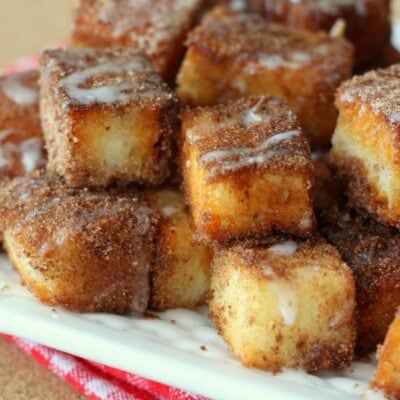 Angel Food Cake Churro Bites - a delicious sugar and cinnamon treat topped with glaze!

Ingredients
1

Sara Lee Angel Food Cake

1

cup

sugar

1/4

cup

cinnamon

oil

for frying
Instructions
Let your Angel Food Cake thaw. Once thaw, cube the cake. My cubes were about 1.5 inches x 1.5 inches.

Heat vegetable oil on low-medium heat. Fry cubes until golden brown.

Once golden brown, immediately put them in the bowl with cinnamon and sugar and toss around. Continue doing this until they're all done.

For even more flavor, mix 1 cup powdered sugar with a tablespoon of milk, mix and drizzle over the bites. ENJOY!