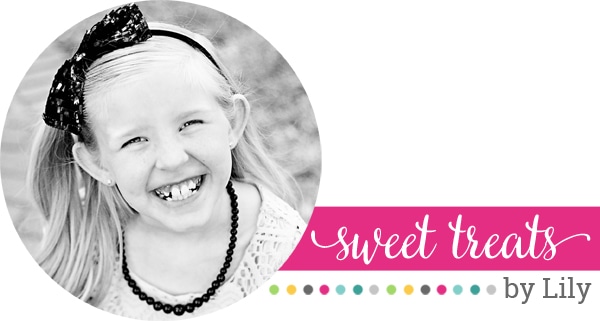 Hi, it's me Lily again! Guess what happened a few months back? I got to go to Disney World for my mom's work. My mom's friend, Jamielyn Nye, from I Heart Naptime went too. We got to play with their kids and get to know them better. They even came to our house last month. We had a lot of fun with them.
My mom told me that Jamielyn was writing a cookbook, so we decided to make something from it, and we tried the Homemade Caramels. They were DELICIOUS!!! We've already picked a few other recipes to try because they all look so good. There are pictures of our friends in the book (Jamielyn's kids – Emmalyn and Carson). I really think you should get it. I also think you should try the caramels because they are amazing!
MY OTHER RECIPES
From Kristyn:
This book is amazing!! It has so many simple, delicious recipes that can be made in an hour and will definitely become a favorite cookbook. Be sure to get it by pre-order or when it hits stores on September 6th!! It would also make a great gift idea for moms, grandmas, friends, sisters and neighbors too!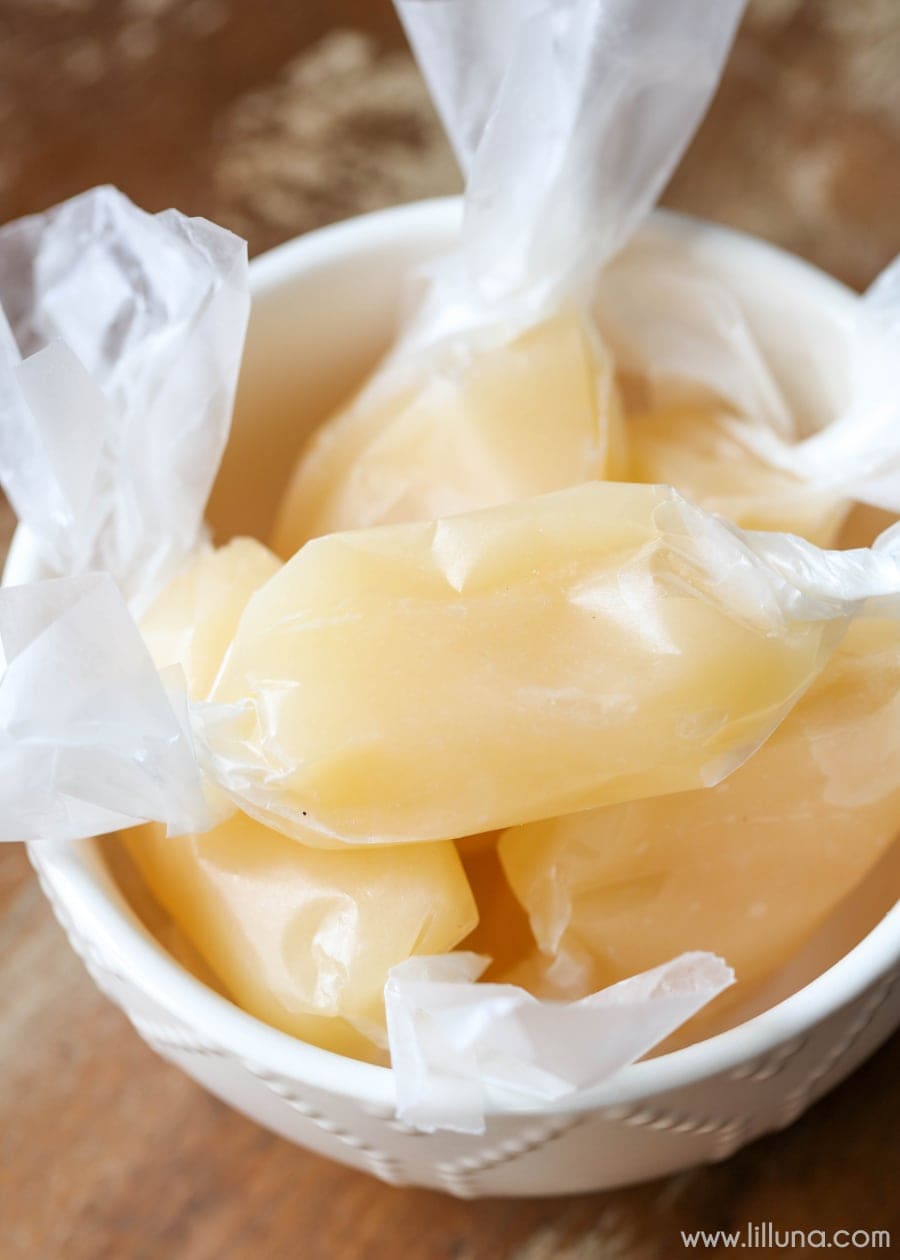 YUMMY! Can't wait to make these again!
Soft Caramels:
Soft Caramels
Ingredients
½ cup butter (cut in cubes)
2 cups sugar
2 cups light corn syrup
¼ teaspoon salt
2 cups heavy cream
1½ teaspoons vanilla extract
Instructions
Add a large piece of parchment paper to a 9x13 dish and butter all sides.
In a large saucepan (and it needs to be large because it bubbles up) combine sugar, corn syrup and salt over medium-high heat. Stir until sugar has dissolved and it starts to bubble.
Keep boiling and slowly stir in cream. Clip a candy thermometer to the side and add the butter.
Stir continuously for 15 minutes and keep boiling. When temperature has reached 240 degrees, stir in vanilla (to make sure it's ready drop a spoonful of caramel into ice water - if caramel forms a firm ball it's ready, if it's still soft and stringy, boil a little longer).
Pour into parchment paper lined baking dish and let set for 1 hour.
When done, lift out of pan and cut into rectangles with buttered knife. Wrap in wax paper. ENJOY!
For more caramel treats on the site, check out: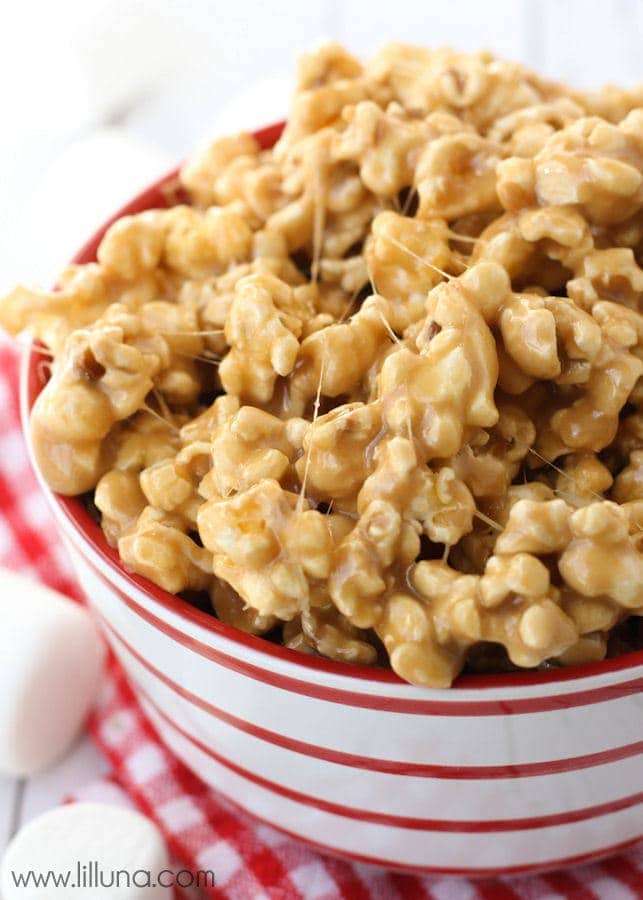 For more great caramel recipes, check out:
ENJOY!!