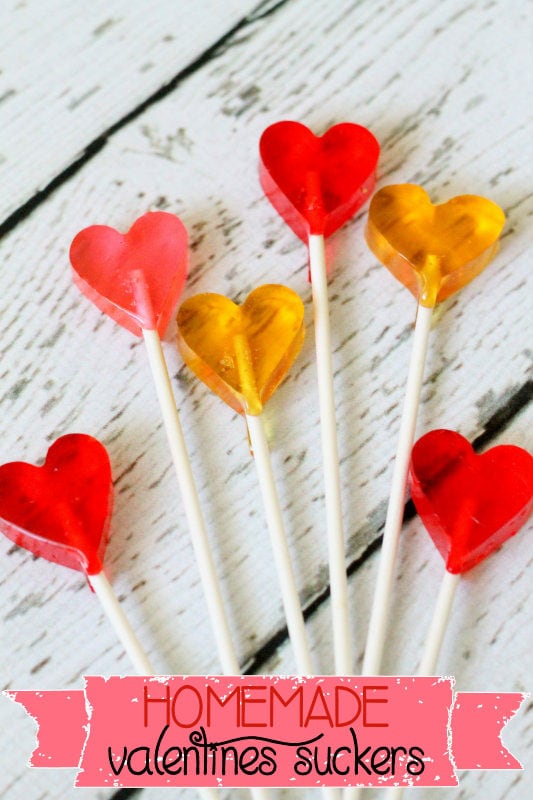 Every year all the girls in the family get together to make Homemade Suckers.
This year was no different. We got together last week and made Cherry, Cinnamon and Butterscotch Suckers, and they turned out delish!
We use molds my mom got 20+ years ago and since then we've bought a few more, but they are such a handy thing to have around because the kids not only love helping make the suckers, but they love eating them too. And I would be lying if I said I didn't like them cuz they are so good!
MY OTHER RECIPES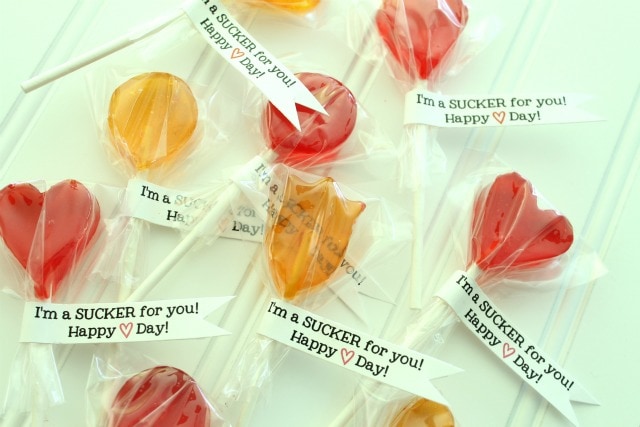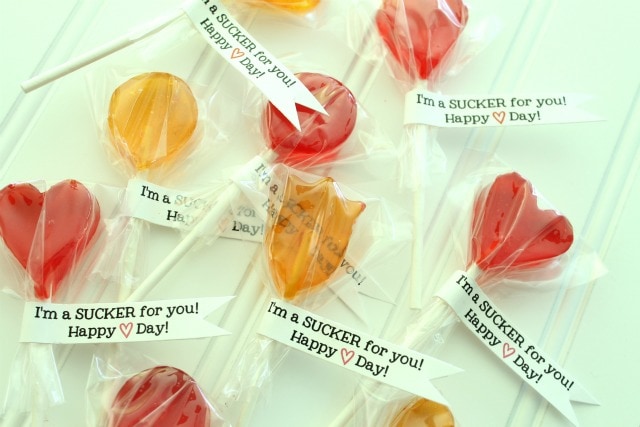 I decided to make a tag to go with them as well. Here is the recipe so you can make them too…
Homemade Suckers
Ingredients
1 cup sugar
½ cup water
⅓ cup cornsyrup
¼ tsp flavoring
¼ tsp food coloring
sucker sticks
candy thermometer
Instructions
Put molds and sticks together. Place on cookie sheet and spray. Put in freezer until candy is ready.
Put all ingredients except flavoring and color in a pan. Cook to hard crack stage (300 degrees).
Add flavoring and coloring. Stir about two minutes.
Pour into molds. Let set for 10-15 minutes.
EXTRA STEP FOR BUTTERSCOTCH/CARAMEL SUCKERS:
*Add ½ c. melted butter at 275 degrees. Mix and bring to 300 degrees and continue with Steps 3 & 4
TIP TO CLEAN POT AFTERWARD:
Put water in pot and boil until candy comes off.
Once your suckers are made, here is what you'll need to make the tags:
SUPPLIES:
-Tags
-Glue Stick
-Scissors
-Bags (found at Michael's, Hobby Lobby, and Joann's)
DIRECTIONS: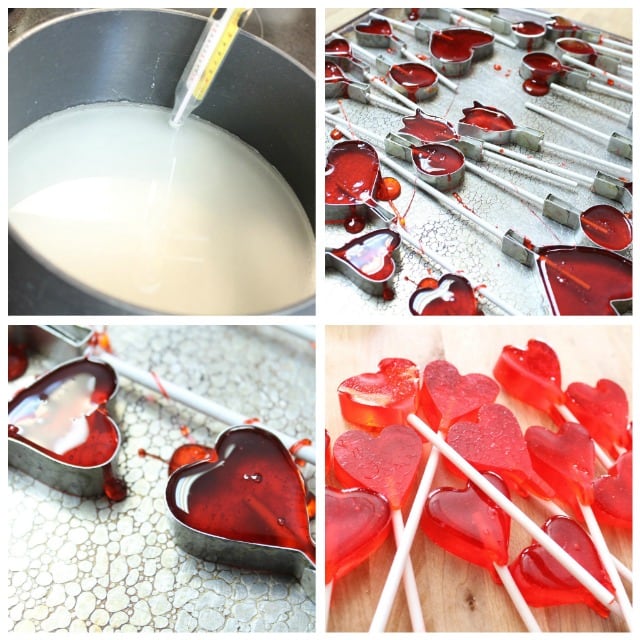 1. Make suckers.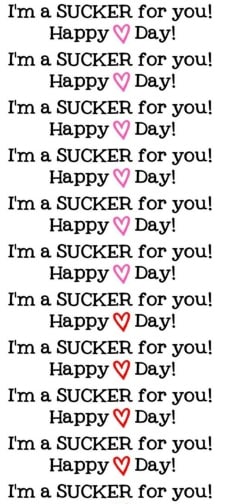 2. Save and Print your tags. To do this CLICK on the image above and PRINT.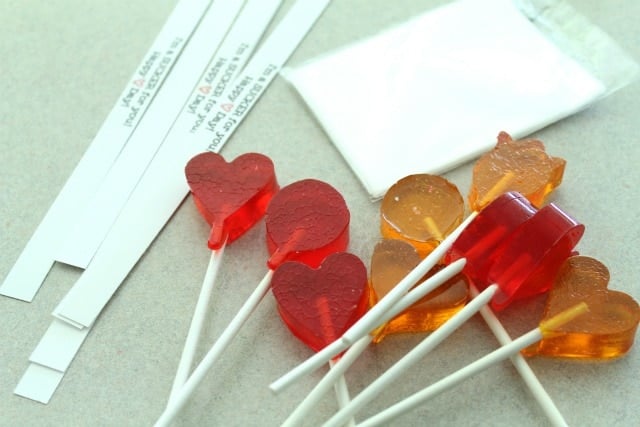 3. Cut into long strips.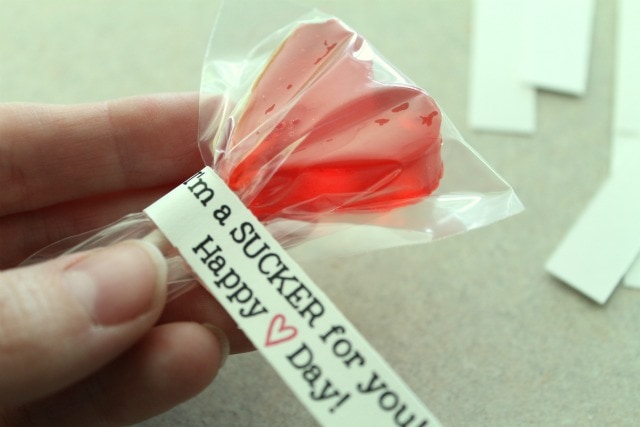 4. Add bags to tops of suckers and wrap tags around. Stick together using glue stick.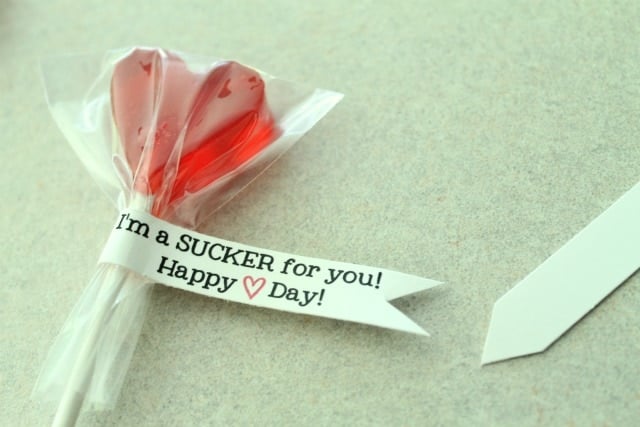 5. Cut ends off in a triangle form.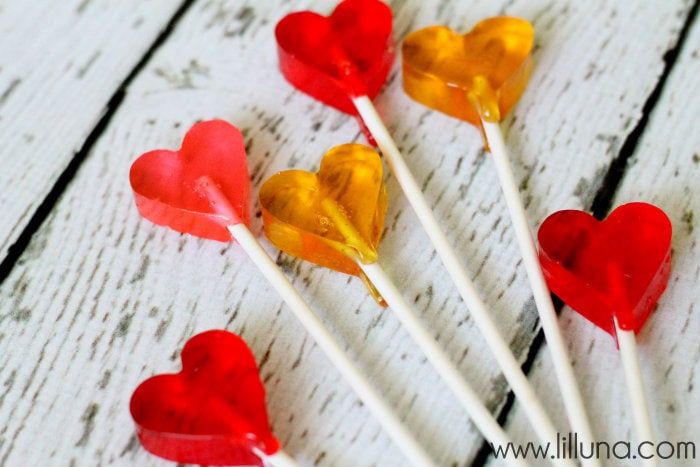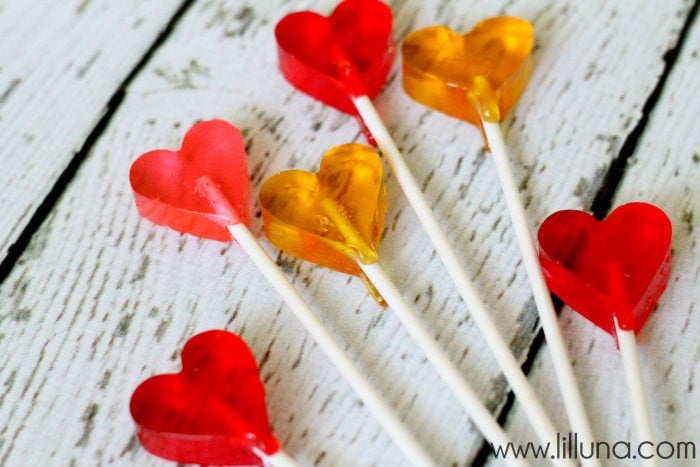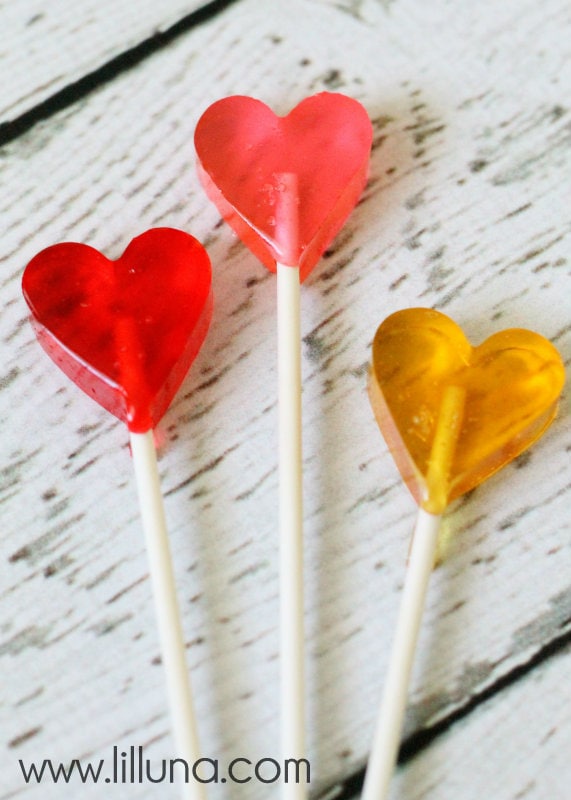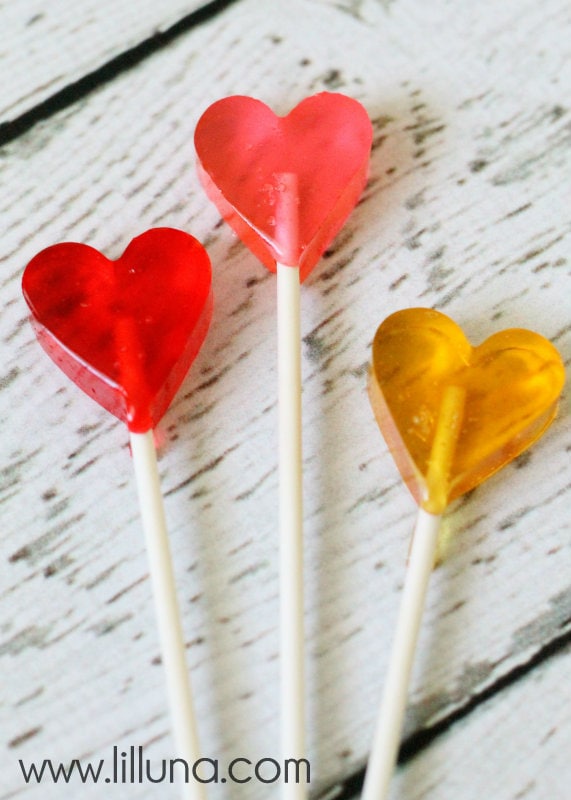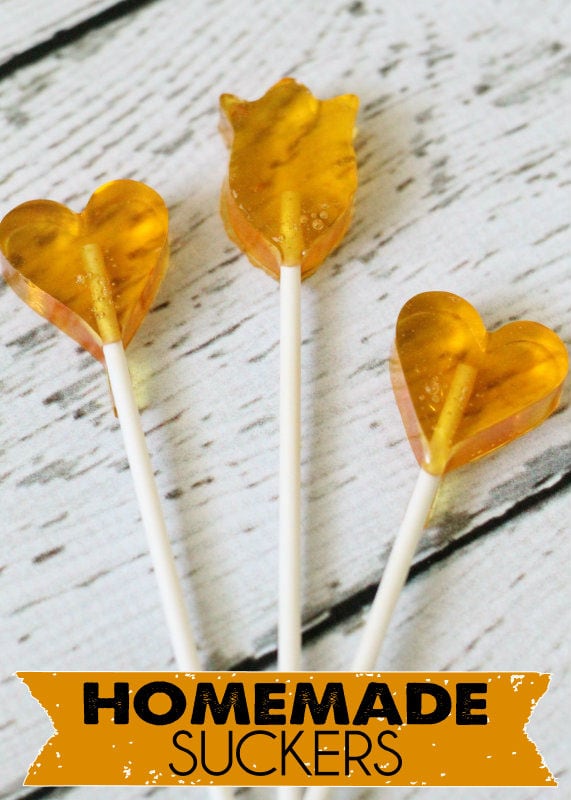 Now you're kids can give away cute suckers for Valentines. And what's great is you can make them for Valentines and then get other molds to make for through out the year. We still use the heart molds, but we also have circles, flowers, Halloween and Christmas molds too. SWEET!
These tags would also work well for the Melted Chocolate Candy Suckers that you can find the molds for at the craft store.
For more yummy Valentine's treats be sure to check out: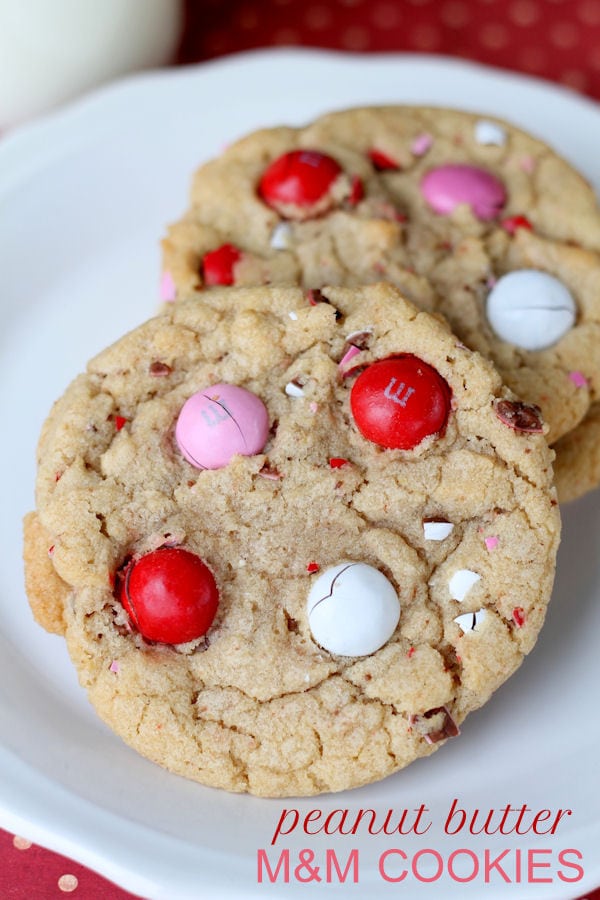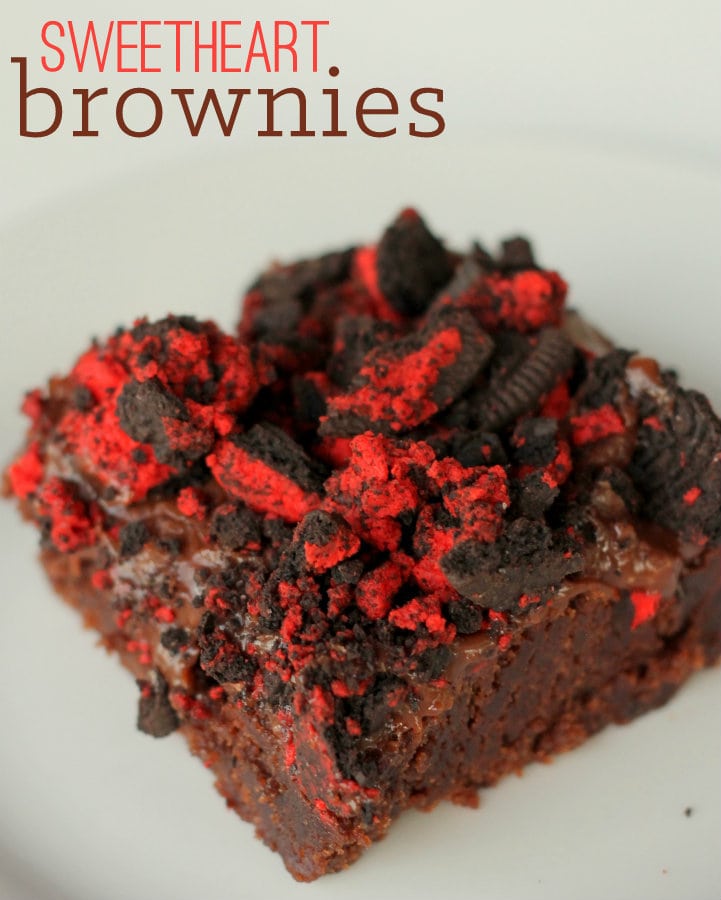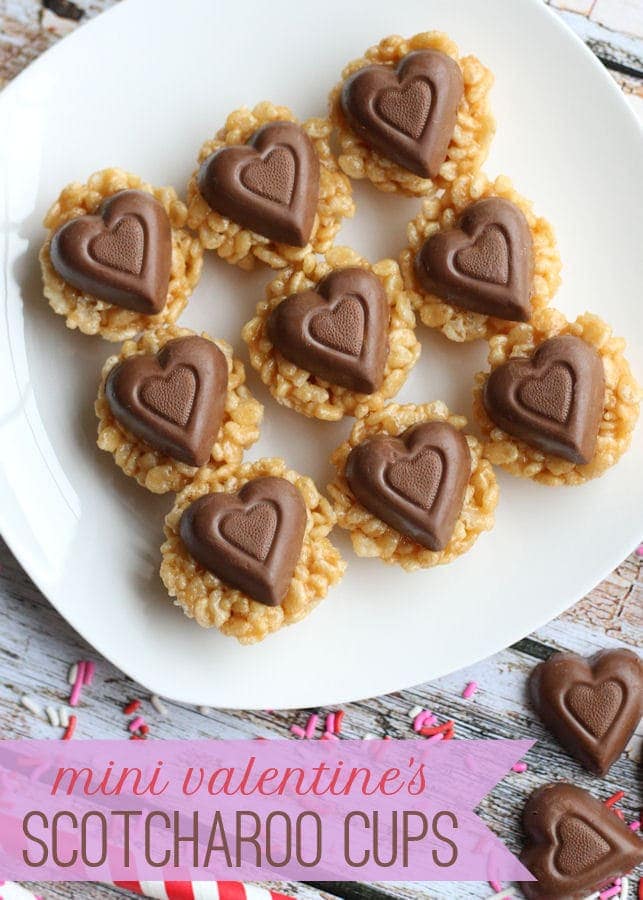 For all Valentine's ideas go HERE.
For all Dessert recipes go HERE.
And get weekly emails with monthly freebies by signing up for the Lil' Luna newsletter. 🙂
For even more great ideas follow me on Facebook – Pinterest – Instagram – Twitter – Periscope – Snapchat & YouTube.
ENJOY!
BEHIND THE SCENES AT LIL' LUNA: