Happy November folks! Hope you all had a safe and fun Halloween. The amount of candy consumed this weekend was out of this world. I stopped caring. Its all going in the trash today! Well, most of it – lol! 😉
You want to know what else is out of this world? These Pumpkin Muffin tops. With perfect fall flavors of ginger, nutmeg, cinnamon, and of course pumpkin, this is a MUST HAVE recipe for the holidays. We first tried them at Kneader's Cafe and realized immediately we needed to try a copycat recipe. These ones tasted just like it, and now we are so excited we can have these at home whenever we want!! They were simple to make,  and if you don't have a muffin top tin, no worries! Simply lay them on a cookie sheet and voila – Perfect pumpkin muffin tops! It was delicious, but I'm thinking we may need to try adding the chocolate chips next time we make them. I'm a firm believer that chocolate chips make everything better. Will you make yours with or without chips?? Either way is a win!
Happy baking!

Pumpkin muffin tops
Ingredients
2 cups sugar
1 cup packed brown sugar
¾ cup vegetable oil
1½ tsp baking soda
1 tsp baking powder
1 tsp salt
½ tsp allspice
½ tsp cinnamon
½ tsp ginger
½ tsp nutmeg
1 - 15 oz can pumpkin puree
2 eggs
3½ cups flour
Streusel topping
½ cup old-fashioned rolled oats
⅓ cup all purpose flour, leveled off
⅓ cup light brown sugar, packed
⅓ cup pecans, finely chopped
1-1/4 tsp ground cinnamon
⅛ tsp salt
4 TB unsalted butter, melted
Instructions
In a large mixing bowl. beat together sugar, brown sugar and oil, until blended.
In a separate bowl, mix baking soda, baking powder, salt, allspice, cinnamon, ginger, and nutmeg. Add to sugar/oil mixture and beat until blended. Add pumpkin puree and eggs. Beat until combined and mix in flour.
Drop ¼ cup of batter, 2 inches apart, on baking sheets lined with parchment paper (or into greased muffin tops pan if you have one).
Sprinkle streusel over tops.
Bake at 375 degrees 12-15 minutes or until done.
Streusel topping
In a medium bowl, combine the oats, flour, brown sugar, pecans, cinnamon, and salt. Drizzle melted butter over the top and stir to combine. Sprinkle over batter.
Adapted from Lemon Tree Dwelling and Streusel from Once Upon a Chef.
You don't HAVE to have a muffin tops pan to make these. I poured some batter onto parchment paper and this is how they turned out. Still great!!
DIFFICULTY: simple
HOW MANY DOES IT FEED: 8-10
ANY CHANGES MADE: we decided to spread streusel over the muffin tops, instead of chocolate chips
ANY SUGGESTIONS FOR NEXT TIME: none
Here are some more muffin recipes you need to try this holiday season:
Check Out My Other Recipes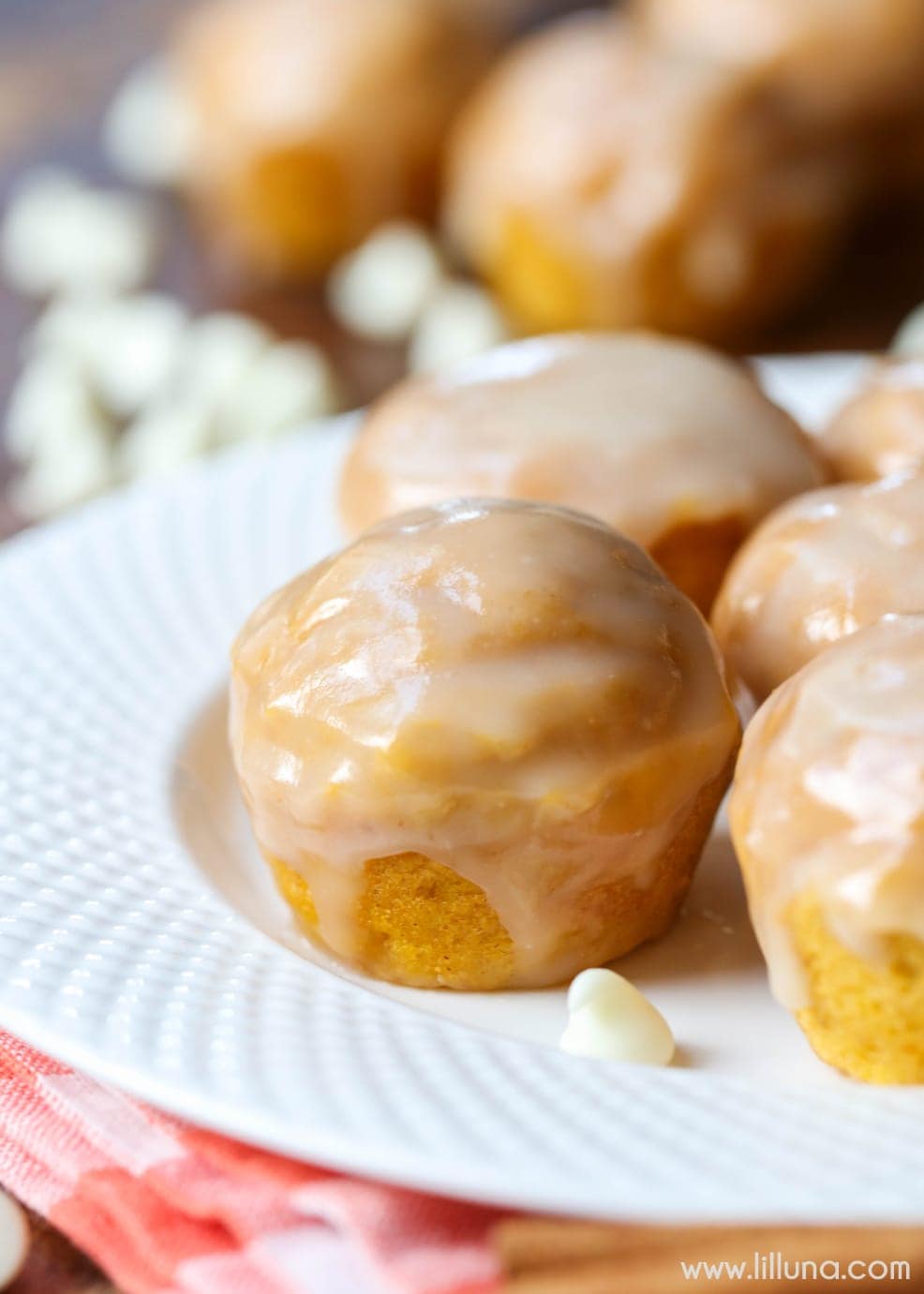 Mini Glazed Pumpkin Donut Muffins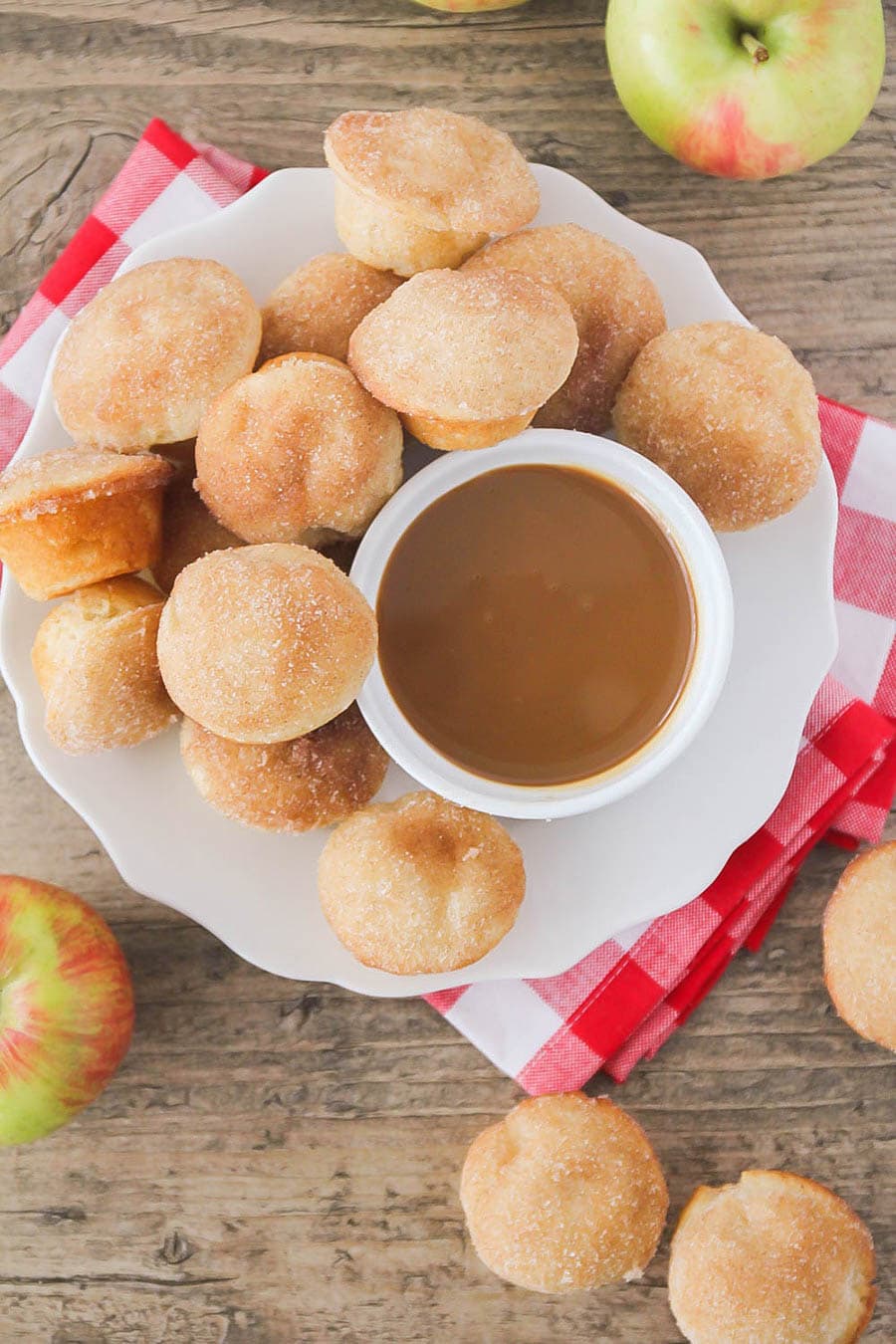 Pumpkin Chocolate Chip Muffins
For all pumpkin recipes on the site head HERE.
For all desserts go HERE.
For even more great ideas follow Kristyn on Facebook – Pinterest – Instagram – Twitter – Periscope–Snapchat & YouTube.
ENJOY!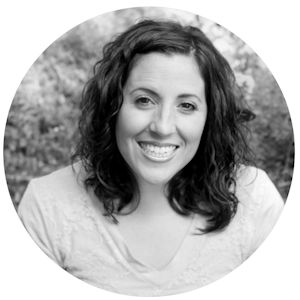 Need more recipes and creative ideas? Sign up and get a FREE copy of my latest ebook!