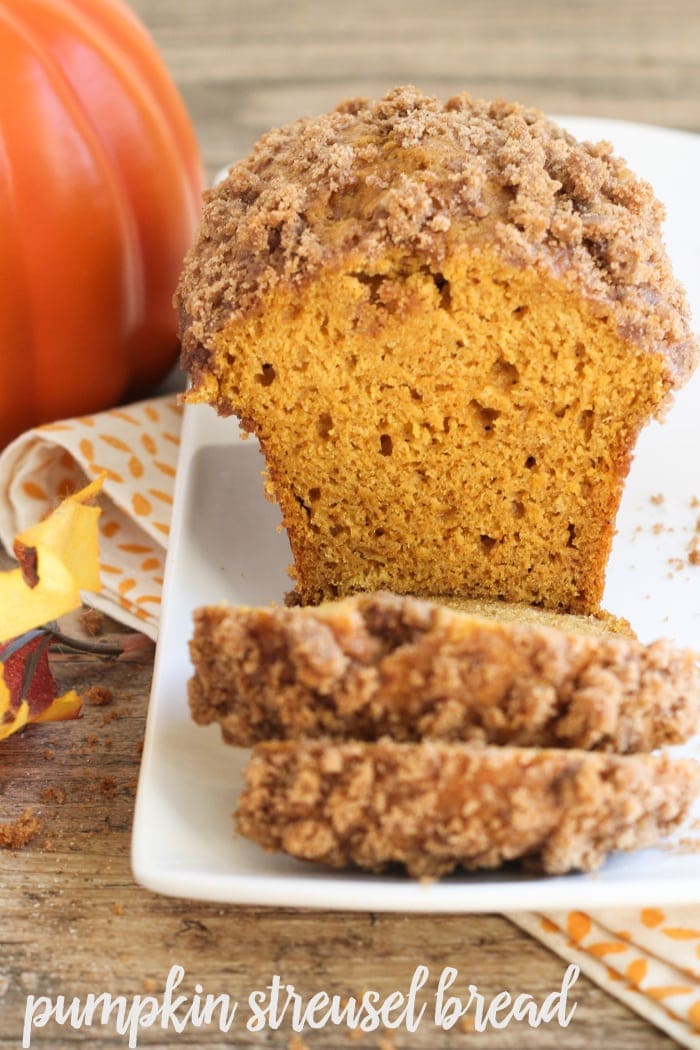 It's Pumpkin Season!! Don't know if you saw it on my Facebook page the other day, but I posted an ecard that I think needs to be shared again…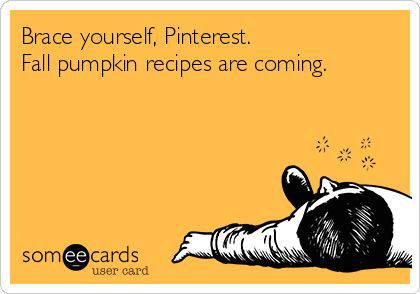 If you've been on Pinterest lately, you'd agree that Pumpkin recipes have taken over Pinterest. Am I right? Or am I right?
MY OTHER RECIPES
Today, I'll just be contributing to that. My mom saw a recipe she wanted to try out for some Pumpkin Streusel Bread. The result was like a little slice of heaven. If you love Pumpkin and you love Bread, then you'll definitely want to try out this next recipe.
I think it's worth making for the smell alone! Scents like pumpkin bread are sure to keep your house smelling "fall-ready." I'm definitely ready for the season so I better get in the kitchen. 😉
The streusel on top of this bread looks AMAZING! I can't wait to try it out. The hubby has already asked me to make this asap, so I guess I
have
to. 😉
Pumpkin Streusel Bread
Ingredients
3½ cups flour
2 tsp. baking soda
1 tsp. salt
1 tsp. nutmeg
1 tsp. cinnamon
½ tsp. ginger
½ tsp. ground cloves
½ cup vegetable Oil
½ cup apple sauce
1½ cups sugar
½ cup brown sugar, packed
4 eggs
1 15 ounce can pumpkin puree
⅔ cup water
Streusel :
½ cup brown sugar
½ cup flour
2 tsp. cinnamon
¼ cup unsalted butter, melted
½ cup walnuts optional
Instructions
Preheat oven to 350 degrees. Spray loaf pans with nonstick cooking spray; set aside.
In a large bowl, Mix flour, baking soda, salt, cinnamon, ginger, nutmeg, and cloves; set aside.
In a large bowl, or in your mixer, combine oil and apple sauce. Stir in sugars until combined, add eggs one at a time, mixing between each egg. Stir in pumpkin until combined. Add water. Sprinkle half of your flour mixture over the wet ingredients and mix until just combined. Add the remaining flour mixture, and mix until just combined. Pour batter evenly between the prepared pans and set aside.
Streusel: In a bowl, Whisk the sugar, flour, and cinnamon until combined. Stir in the nuts. Drizzle melted butter over the mix and stir with a spoon until your mixture is like lumpy wet sand, be sure to leave clumps.
Sprinkling streusel over the top of each bread batter and cover completely.
Bake mini loaves for 20 minutes, three at a time on a rimmed baking sheet. Rotate the pans, front to back, and bake for another 20 to 22 minutes, until a toothpick comes out clean. If making large loaves, bake on a rimmed baking sheet for 25 minutes. Rotate the pans, front to back, and bake for another 25 to 27 minutes. Allow to cool at least 15 minutes before you serve.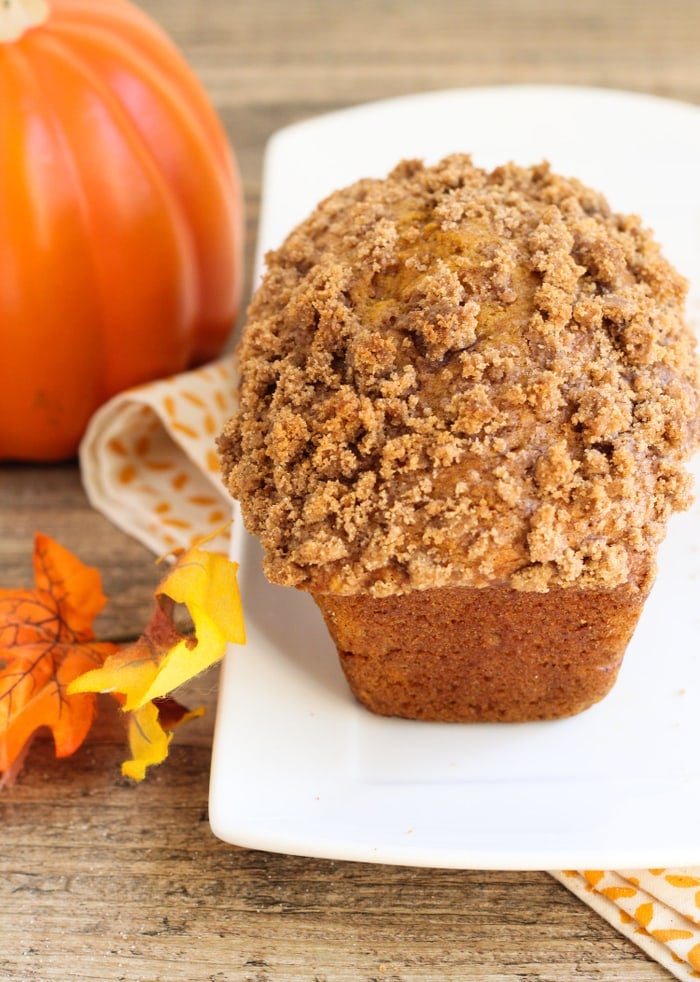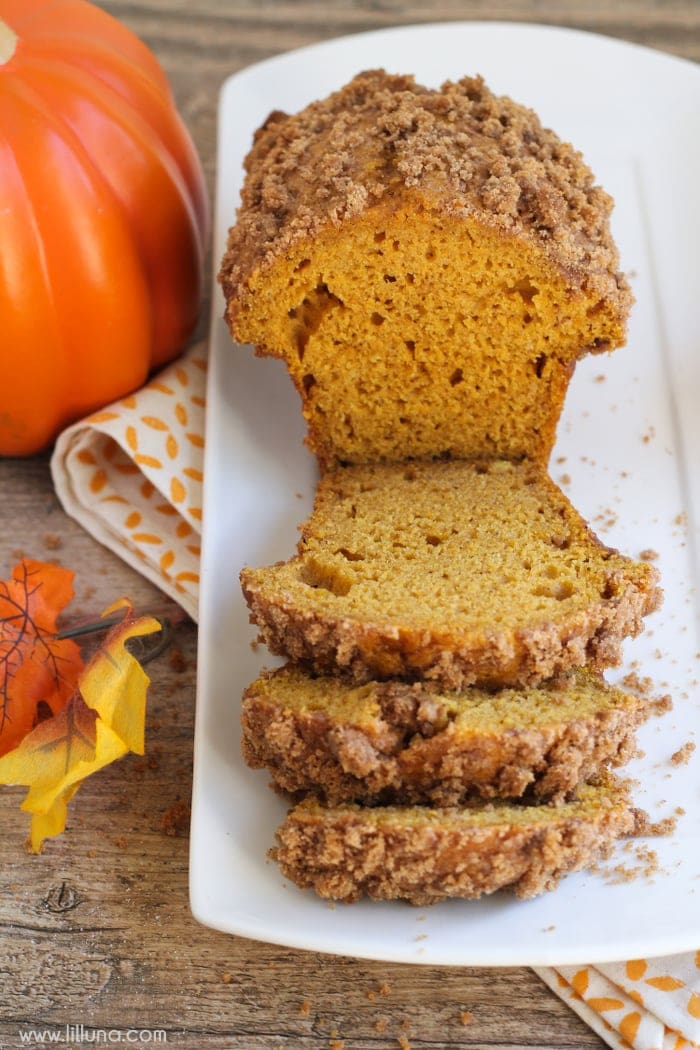 My mom ended up doubling this recipe to make a few more loaves and added less nuts in the streusel. You can modify it however you'd like with less nuts or more nuts. I think I would also go light on the nuts since my kids aren't huge fans. You can modify it to your liking too.
If you're looking for more bread recipes, be sure to check out these other favorites: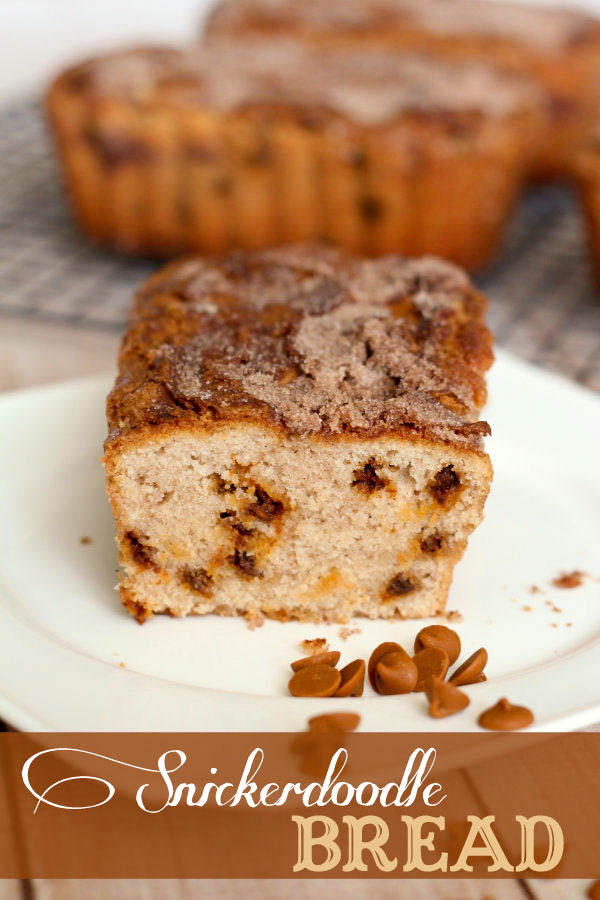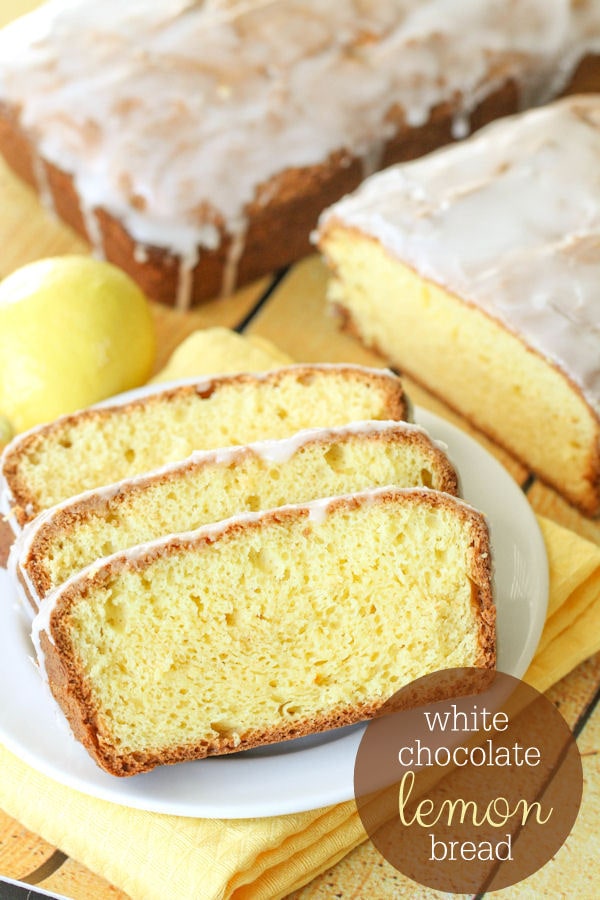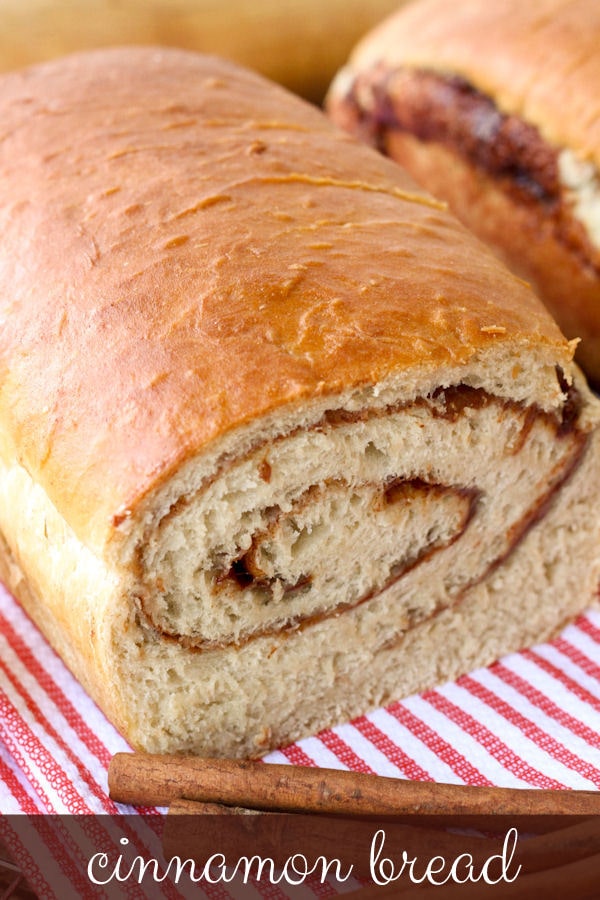 Are you hungry, yet? I know I am. 🙂
For all Bread recipes go HERE.
For all recipes go HERE.
For even more great ideas follow me on Facebook – Pinterest – Instagram – Twitter – Periscope.
And get weekly emails with monthly freebies by signing up for the Lil' Luna newsletter. 🙂
ENJOY!
Pictures for this recipe were re-taken by contributor, Alicia, of The Baker Upstairs.