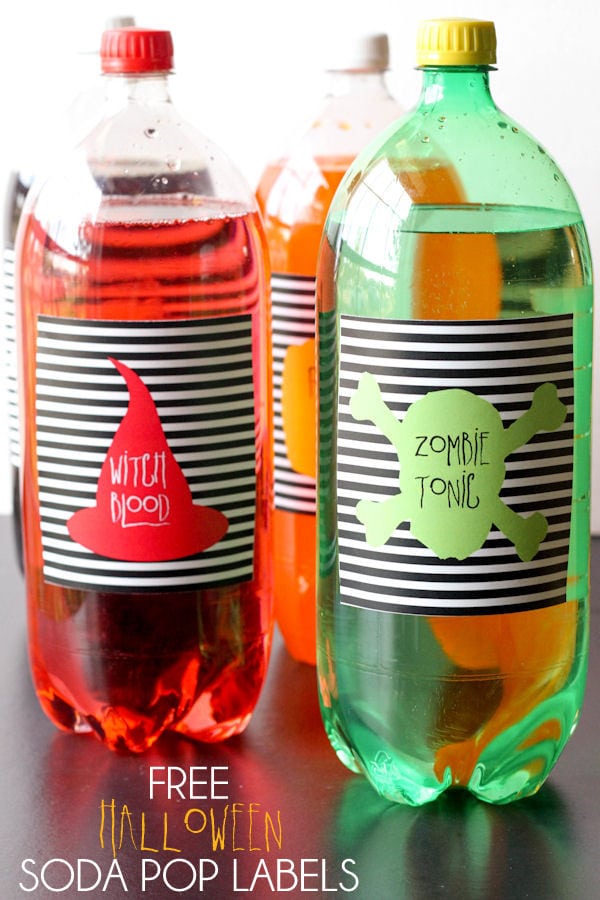 We celebrated Gavin and Lily's birthdays last weekend. Their birthdays are just 3 weeks apart and they usually opt to throw a party together, and they usually opt to make it a Halloween party. I can't say that I mind because I love an excuse to pull together some spooky and fun Halloween recipes and games for a party. Just realized, though that baby #5 will be having her birthday soon too which means we may be having a party for 3 in the coming years. 🙂
One of the things we ended up making for the party were some Halloween Soda Pop Labels. The kids love pop, and we don't have it too often so they asked if we could have it for the party. I didn't mind at all but decided to make some labels for them. The kids got the biggest kick out of the "new names" for the pop and insisted on calling them by the labels instead of what they actually were. In fact, we still had some left over at the beginning of the week and the kids would giggle a bit every time they asked for "Witch Blood" or "Spider Cider." 😉
If you are having a Halloween party or get together any time soon, then these FREE Halloween Soda Pop Labels are perfect! They just take a minute to print, cut out and attach and make things a little more fun and festive. 😀
These are the labels we ended up making:
PUMPKIN JUICE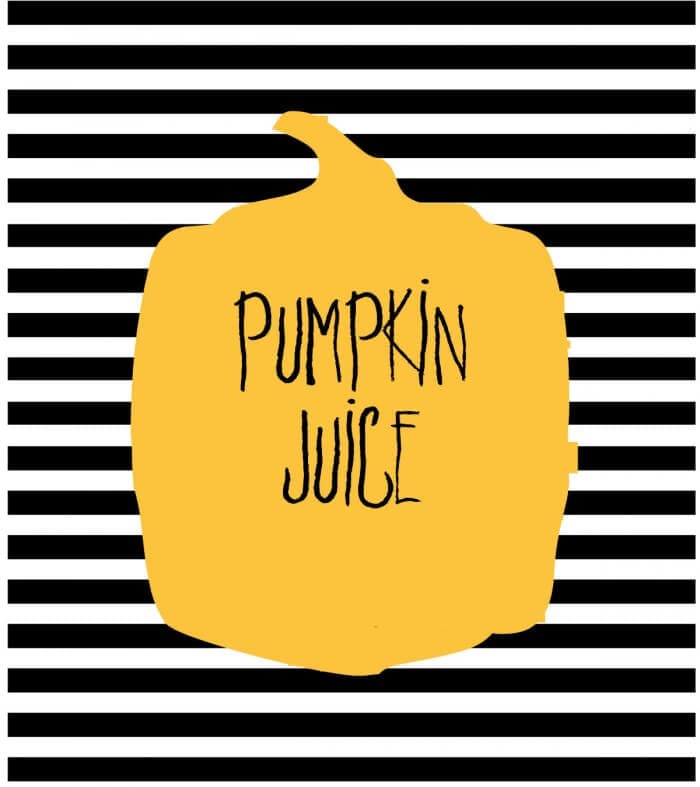 SPIDER CIDER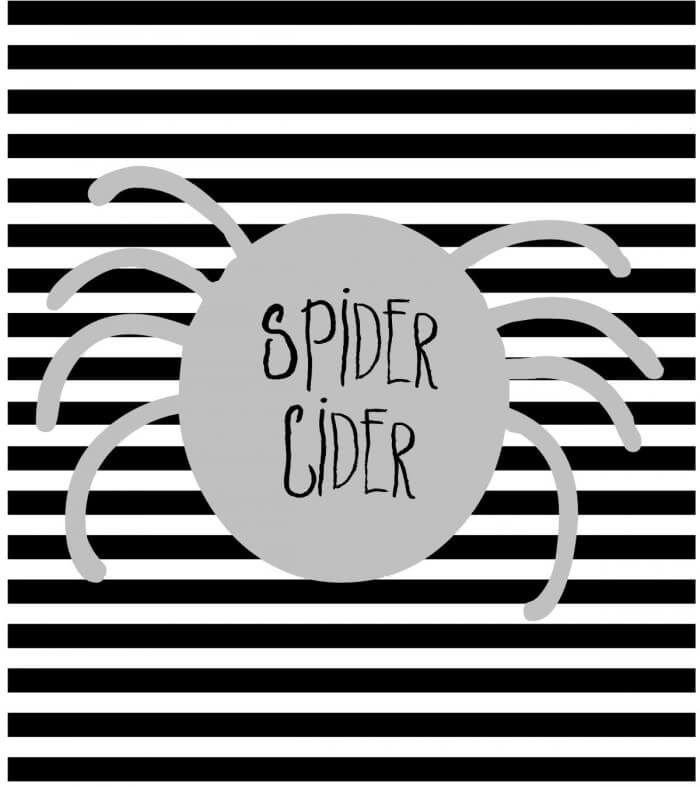 WITCH BLOOD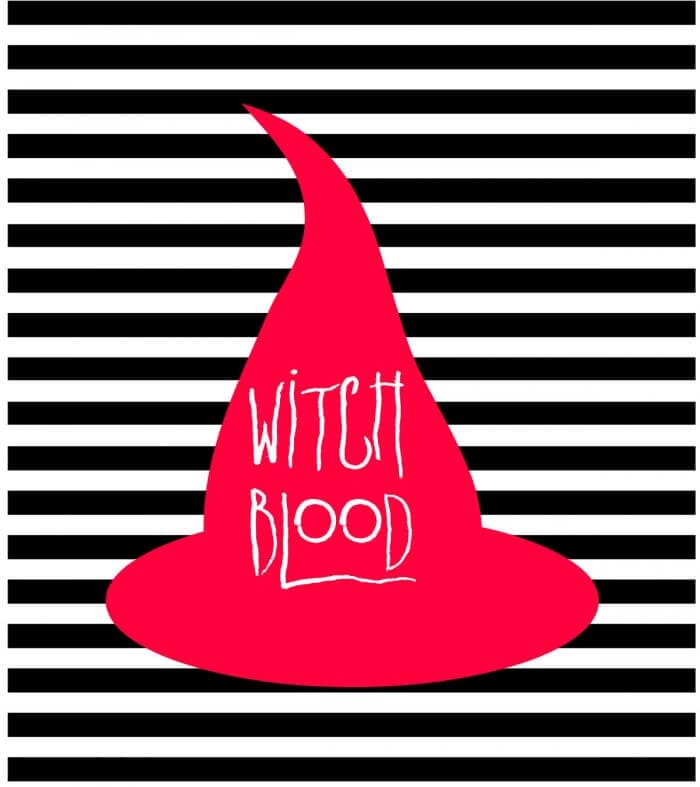 ZOMBIE TONIC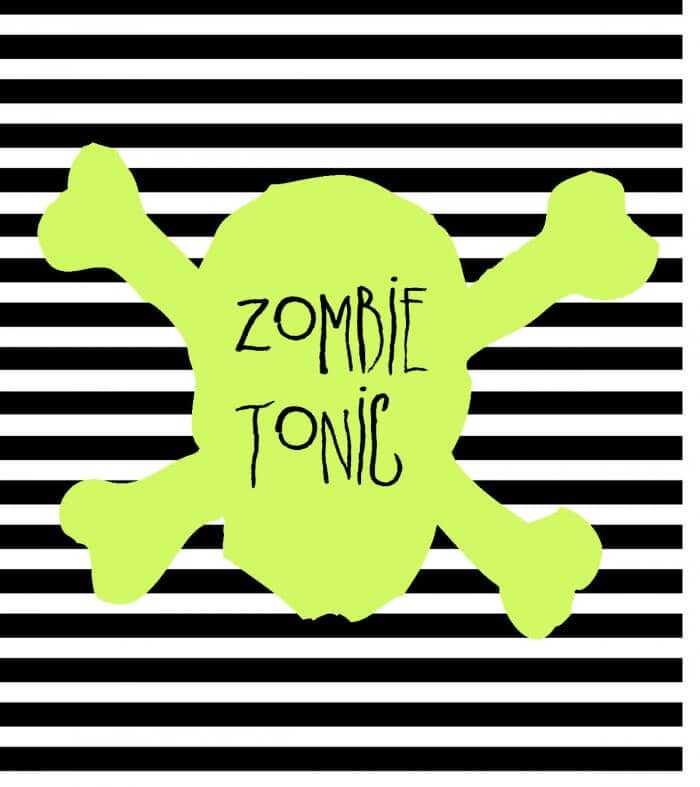 download your free halloween soda pop labels now
Fill out the form below and the FREE printable will be sent to your email.
Don't these labels just look more fun than the real ones? 😉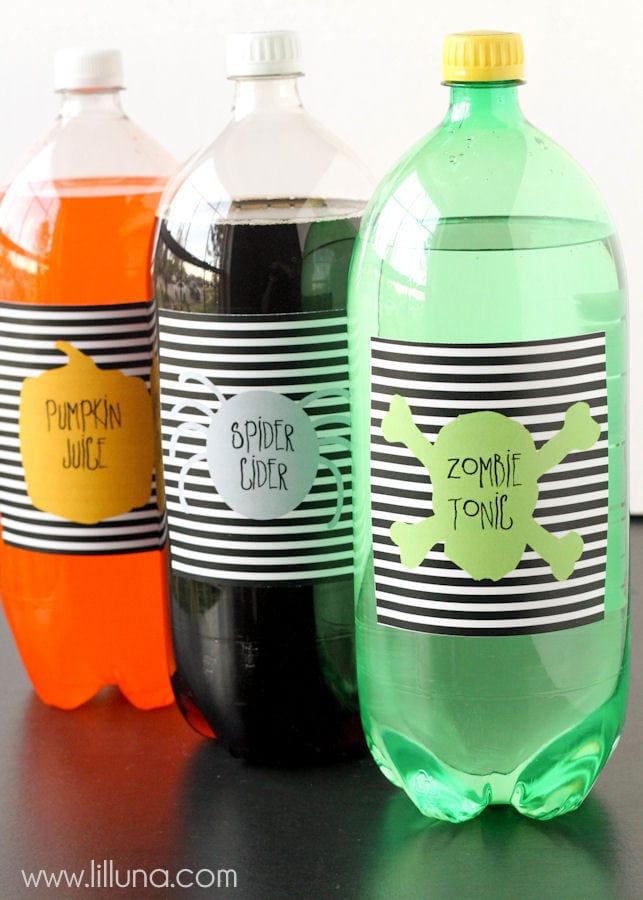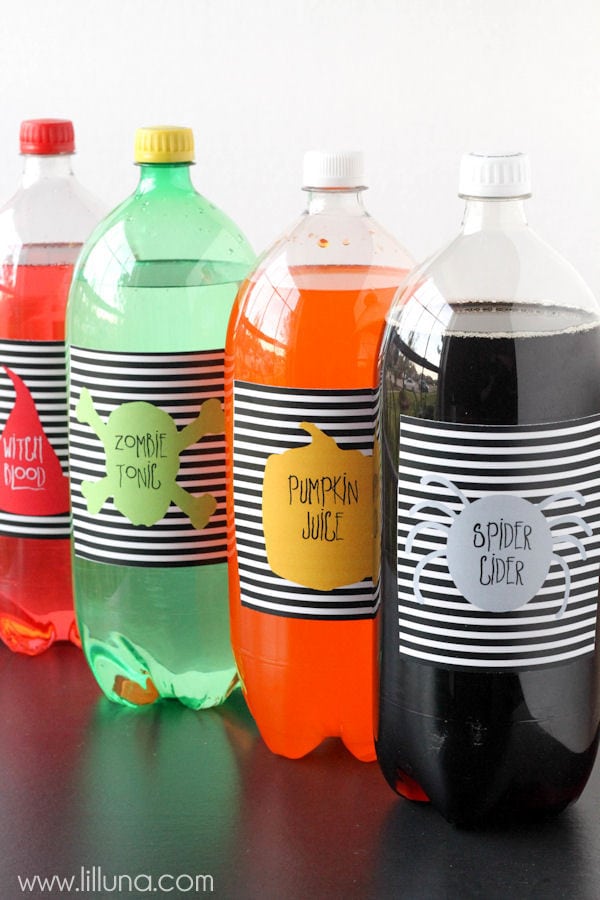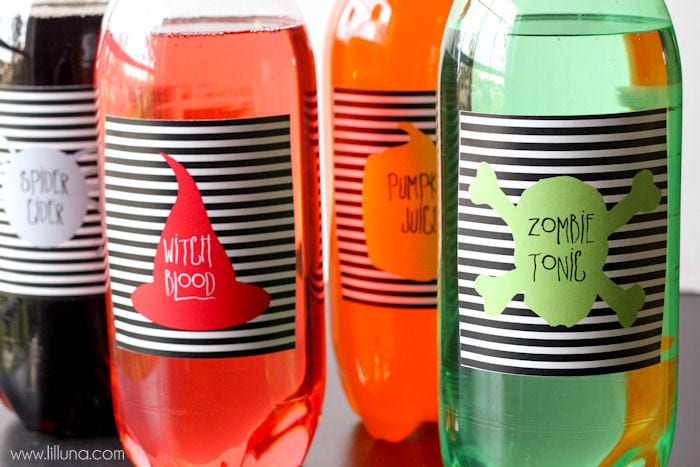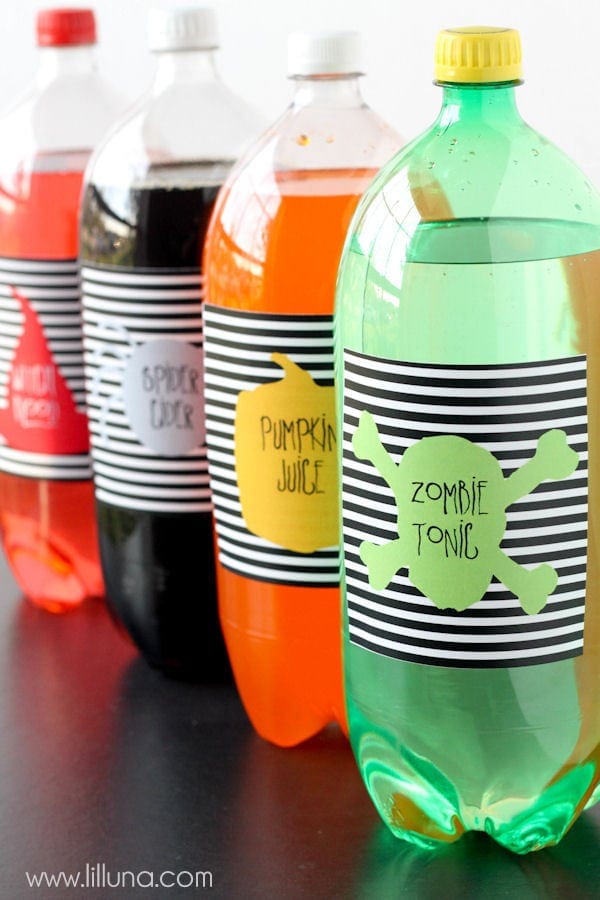 I'm happy to report that we ended up having a great time at the party.
We played games, had a pinata, pigged out on pizza and cake and had lots of fun running around in costumes. The only bad part was we didn't get to do that with the extended family. 🙁 Fortunately, the kids had some good friends to celebrate with instead.
Be sure to get your labels up above and use this babies for your next spooky event. 🙂

For more great Halloween party ideas, check out: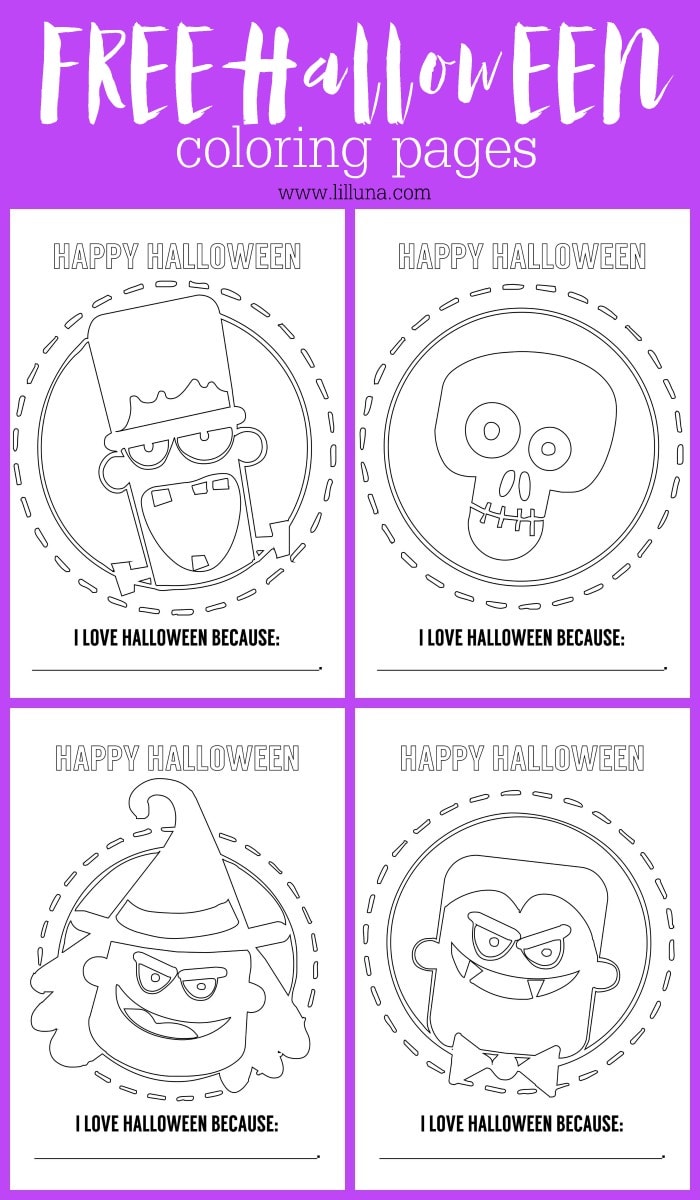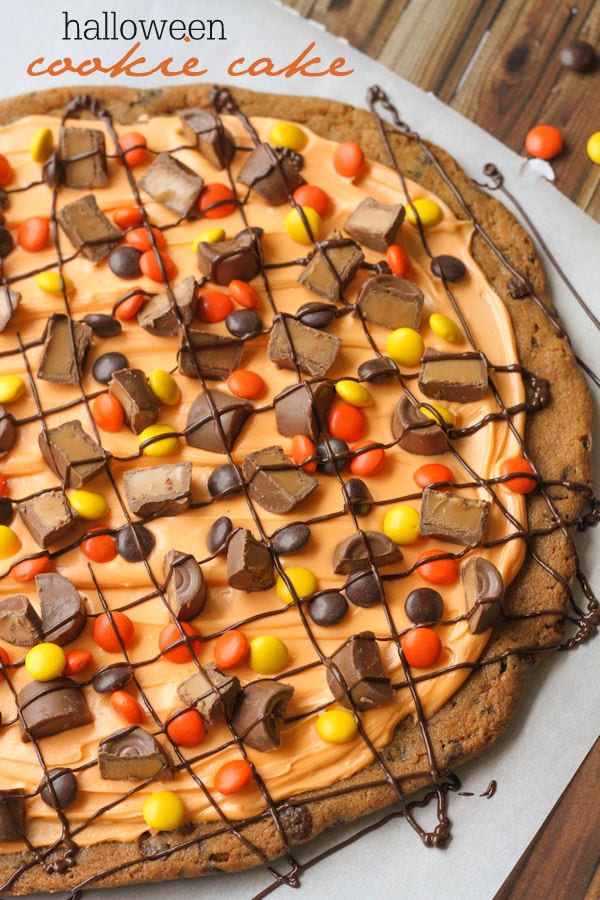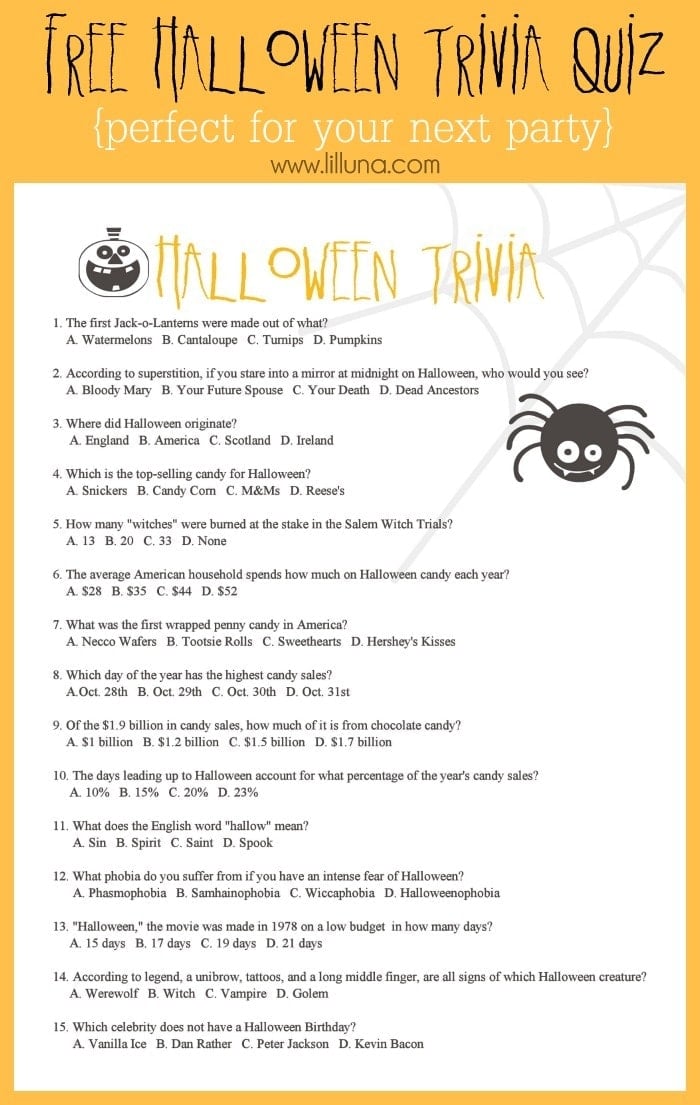 For all Halloween ideas on this site go HERE.
And get weekly emails with monthly freebies by signing up for the Lil' Luna newsletter. 🙂
For even more great ideas follow me on Facebook – Pinterest – Instagram – Twitter – Periscope.
ENJOY!