If you need an easy, yet festive, treat to make during spooky season, any of these Halloween cookie recipes will do! Whether you need them for a party or just for fun, everyone will love these cookies!
We are big on Halloween parties around here, and I make sure we have a few different types of cookies on the food table! I also include some of our other favorite Halloween Desserts and Halloween Drinks!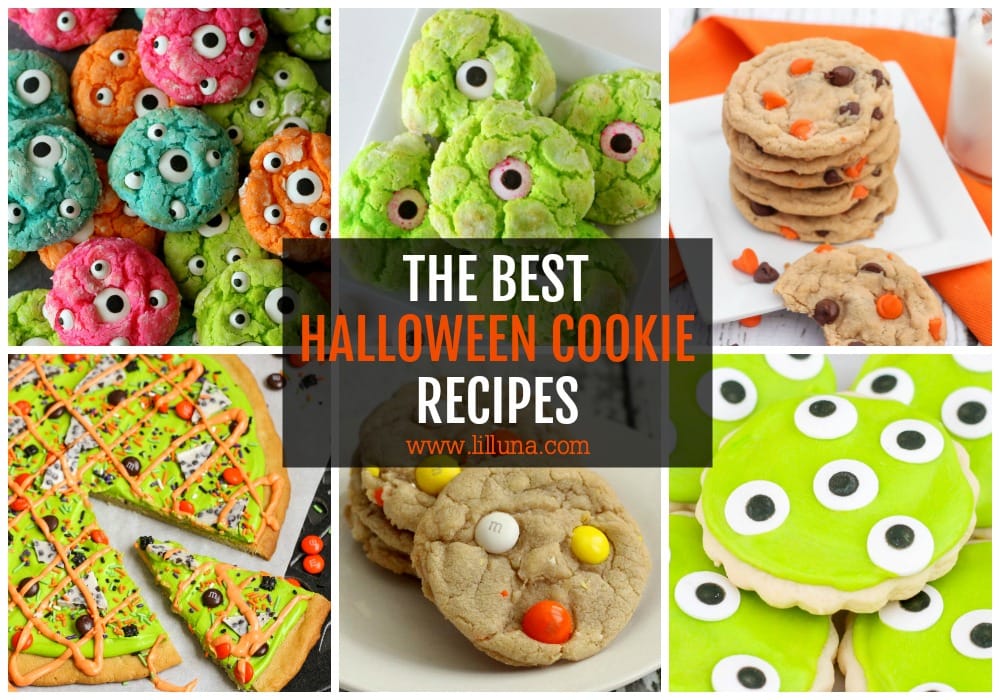 Making Spooky Cookies
Cookies are probably one of the easiest, most widely loved treats to make. Turning a delicious cookie recipe into a Halloween theme is pretty easy. Some of the tricks we use include:
Switch out brown chocolate chips to Halloween colored chips.
Use purple, orange, bright green frostings or food coloring.
Use orange and yellow M&M's or Reese's Pieces.
Add a Halloween decoration on top like plastic spider rings
Use Halloween themed sprinkles
Another reason Halloween cookies, or any cookie, make a good treat is because they store really well. You can prepare them in advance and whip them out just in time for your Halloween party! Also, many are freezable both in dough form and baked form. See a specific recipe for more details.
These few recipes aren't necessarily Halloween themed cookies, but you can make them with some of the candy your kiddos collect:
And if you don't decide to use all that extra candy for these cookies, you can save any non-themed candy and store it in the freezer or the back of your pantry to use at Christmas or New Years!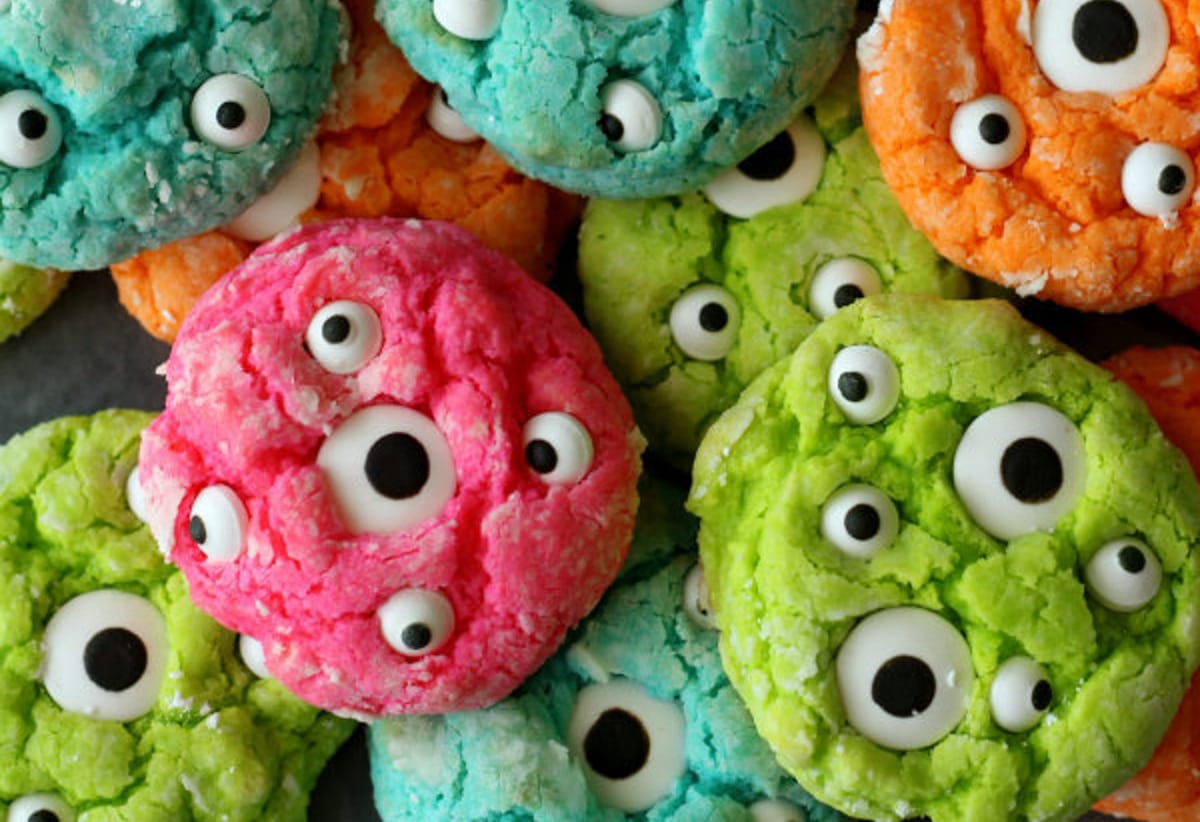 Favorite Halloween Cookie recipes
1 Halloween Chocolate Chip Cookies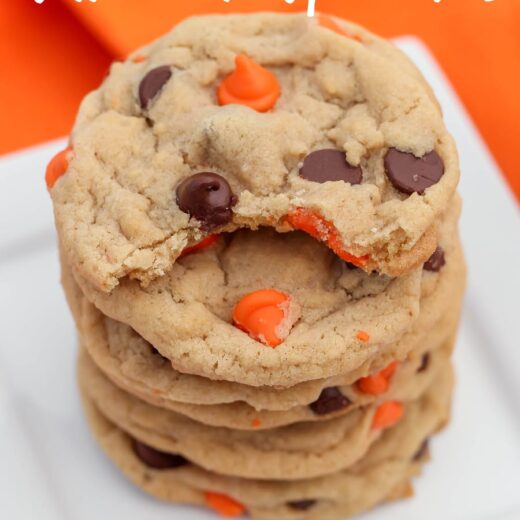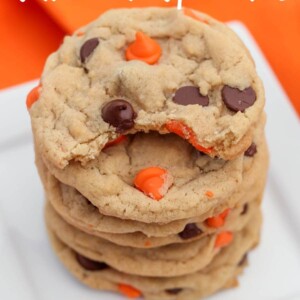 Dessert
Halloween Chocolate Chip Cookies
2 Halloween Cookie Cake Recipe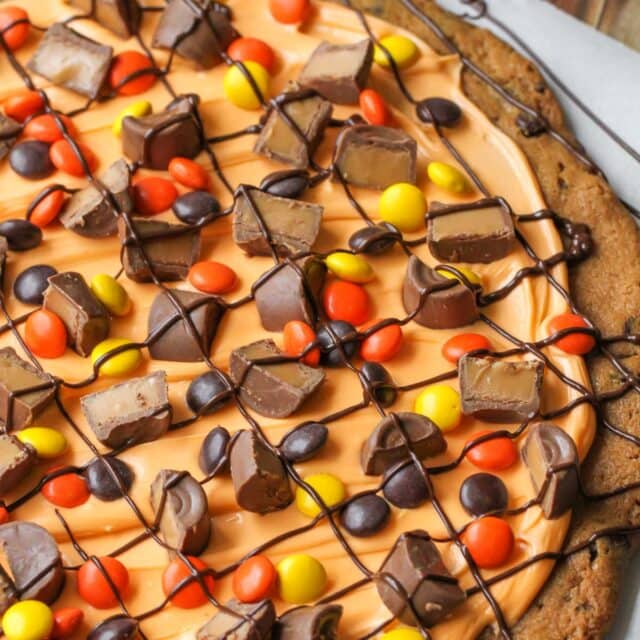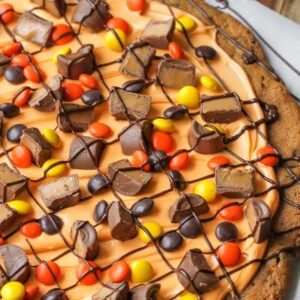 3 Chocolate Chip Spider Cookie Recipe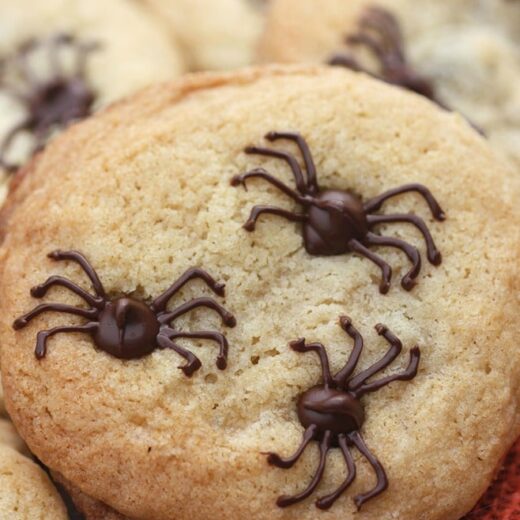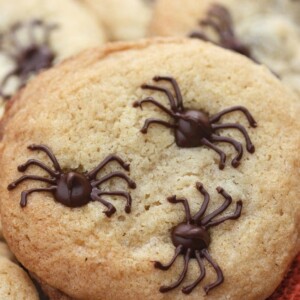 Dessert
Chocolate Chip Spider Cookie Recipe
4 Halloween Sugar Cookie Cake Recipe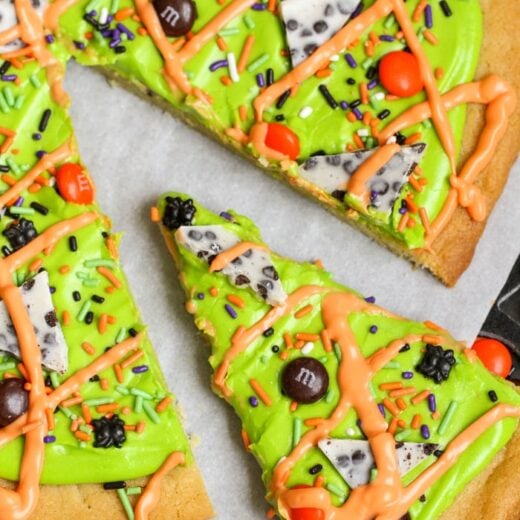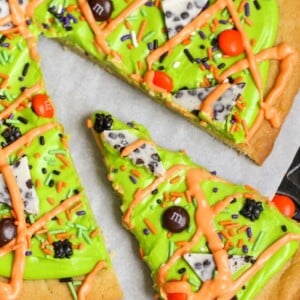 5 Monster Eye Sugar Cookies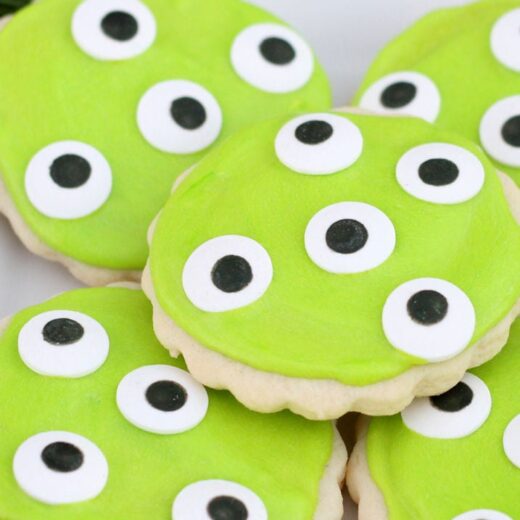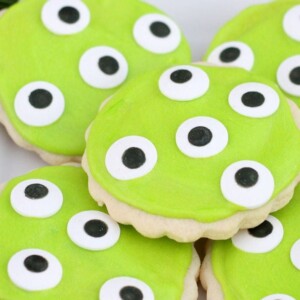 Dessert
Monster Eye Sugar Cookies
6 White Chocolate Candy Corn M&M Cookies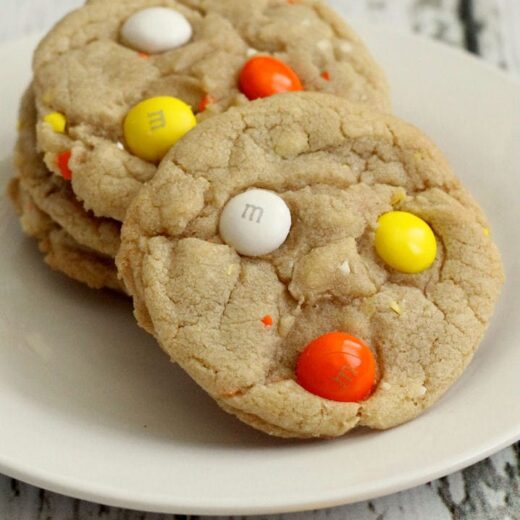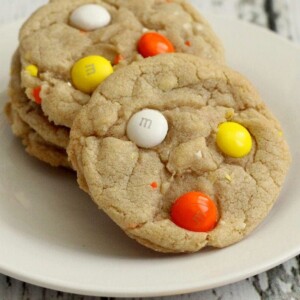 Dessert
White Chocolate Candy Corn M&M Cookies
7 Gooey Monster Eye Cookies Recipe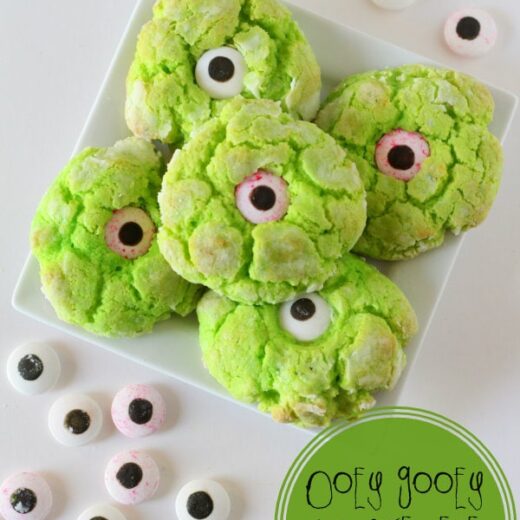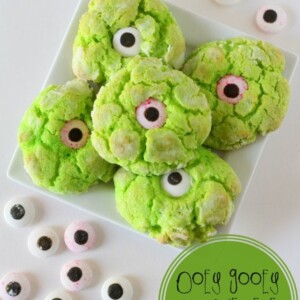 Dessert
Gooey Monster Eye Cookies Recipe
8 Gooey Monster Cookie Recipe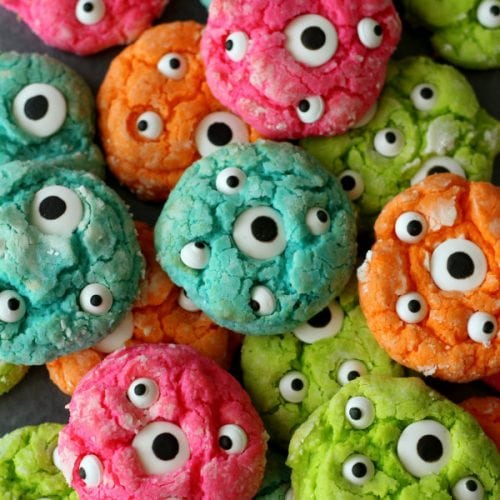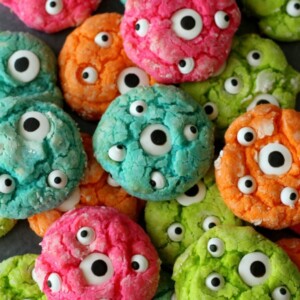 MORE COLLECTIONS: Halloween, Halloween Appetizers, Halloween Drinks, Halloween Desserts, Halloween Snacks