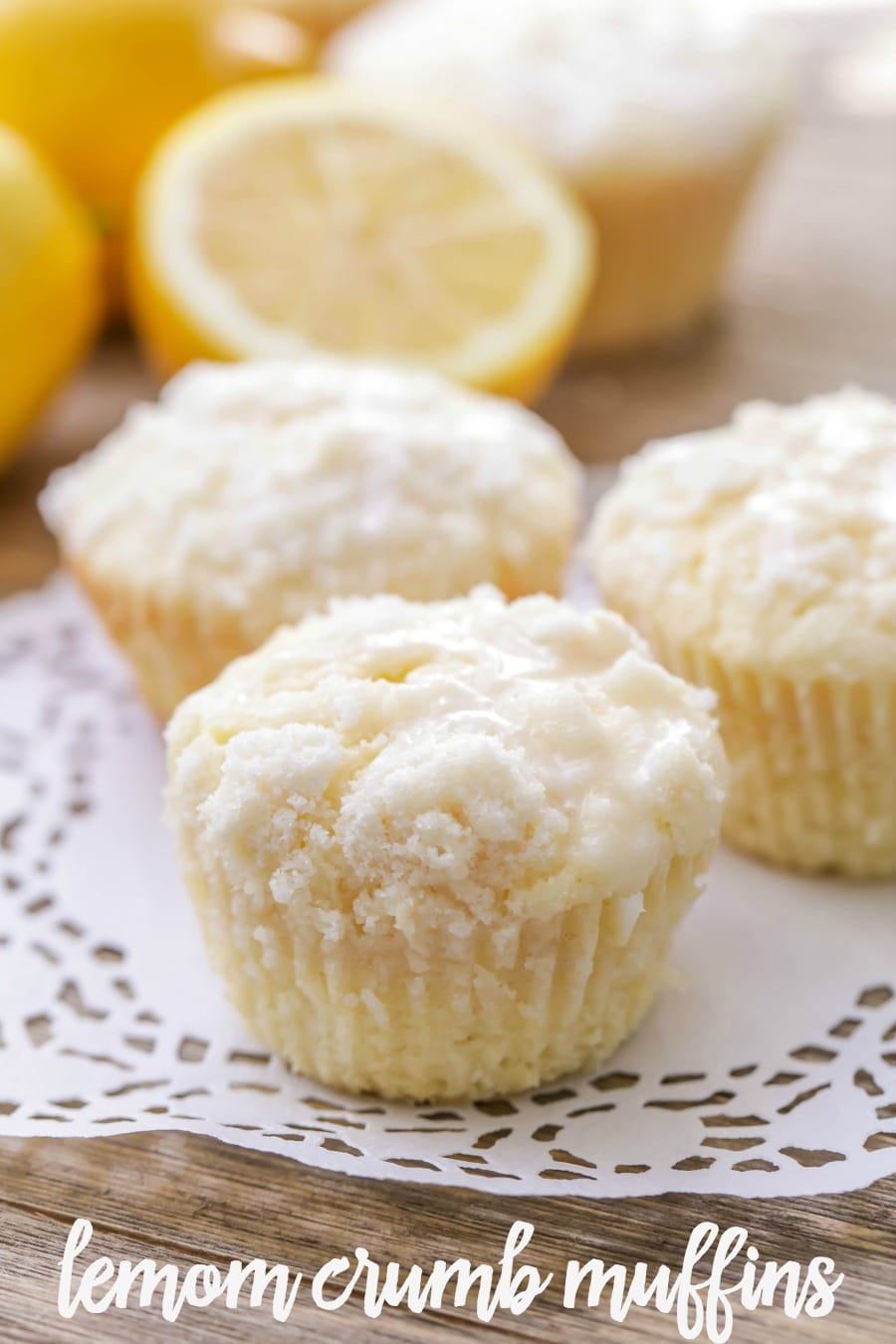 Ya know how taste buds change over the years? I hope you know what I'm talking about, because mine have definitely changed over the years. I used to be a lot more picky when I was younger, but I'm finally growing up and am more willing to try (and enjoy) other foods. As strange as it may sound, I never really enjoyed lemon-flavored recipes. Yup – I'd throw the yellow starburst and Skittles (just not worth it!) Pretty silly, I know, because I now love ALL lemon recipes. You may have noticed this new-found-love because I've posted numerous lemon treats over the years, and a new one is today's recipe for Lemon Crumb Muffins.
We had first spotted this recipe on Taste of Home and knew we wanted to give it a try. It looked like it made a lot, so we halved the recipe and changed a few things including the glaze that goes on top. We love how they turned out, and they actually reminded us of Paradise Bakery's Lemon Poppyseed Muffin. Have you had them before?? We're thinking we will add poppyseeds to the batter next time for even more flavor.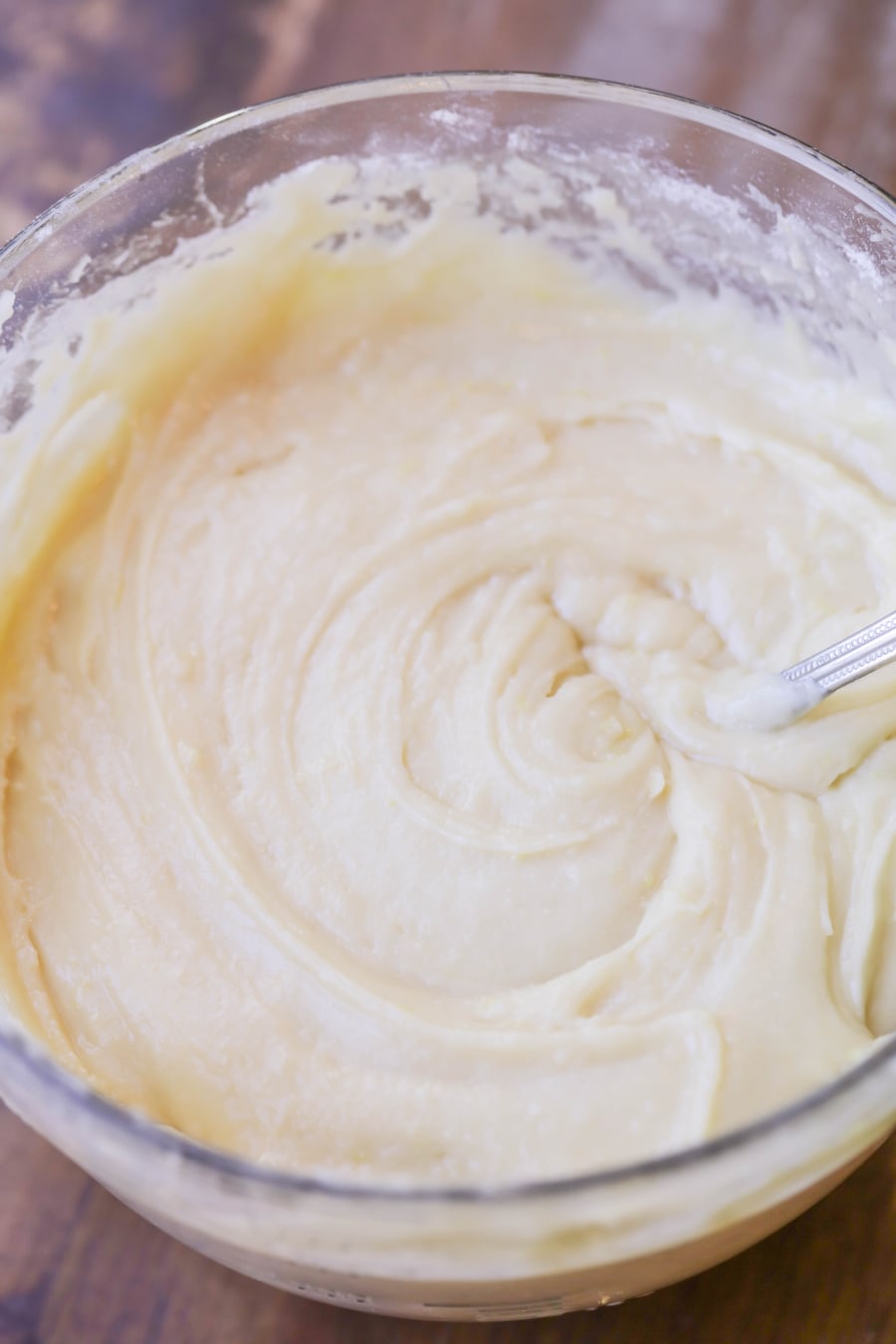 This batter is amazing!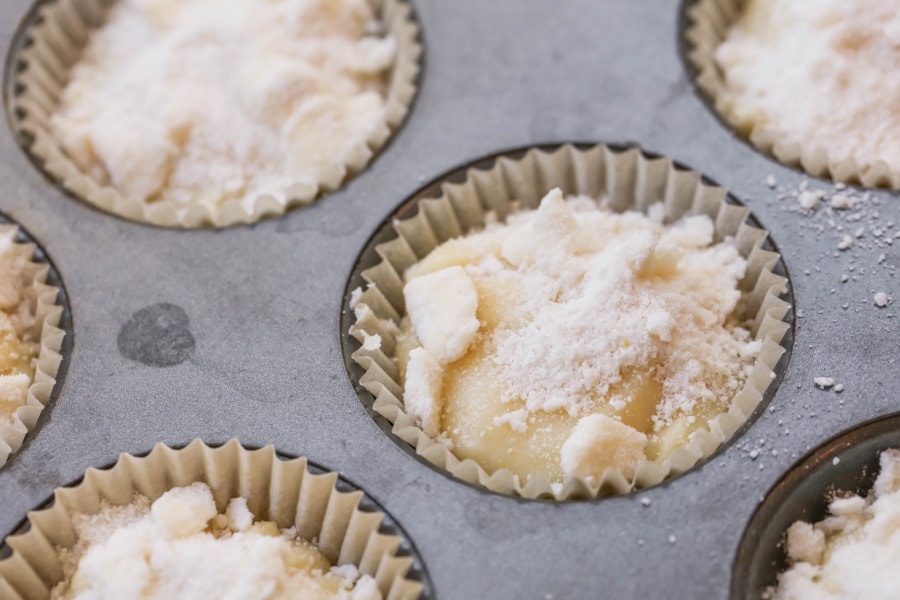 The crumbly top…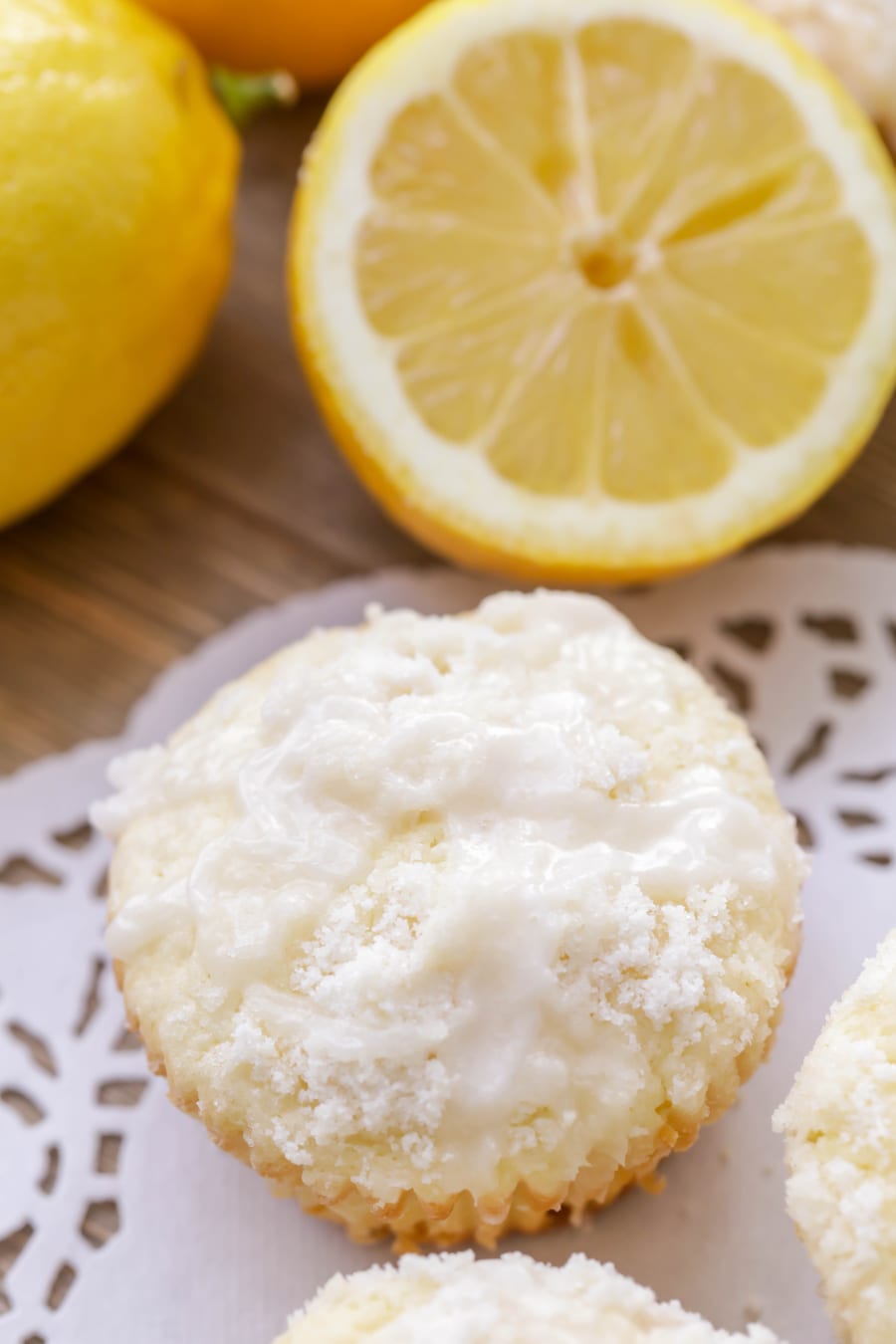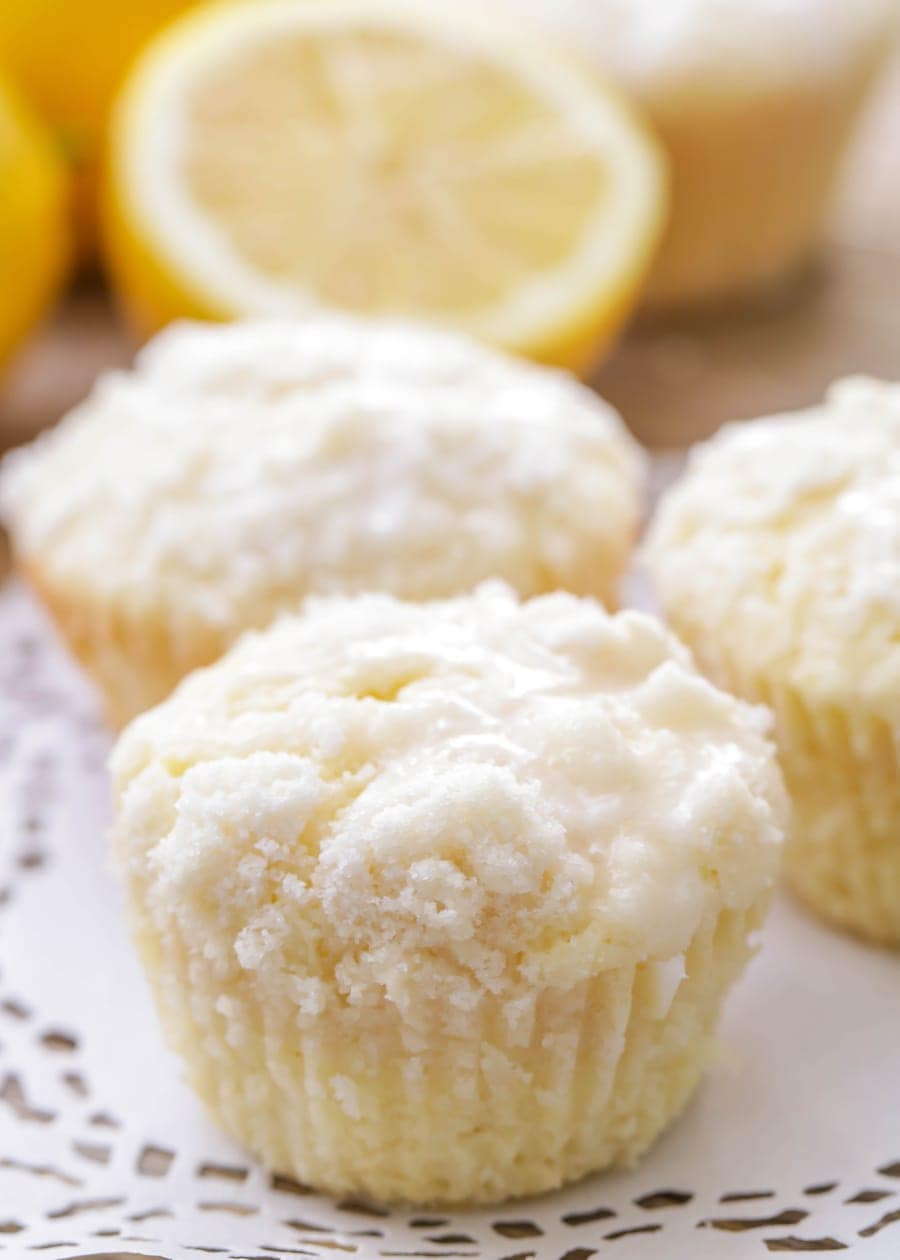 Bottom line – if you love muffins and you love lemons, you'll LOVE this recipe. They were so soft and had such a delicious crumbly topping that made them irresistible. Here is the printable recipe:
Take a look at these other favorite muffin recipes:
Lemon Muffins:
Lemon Crumb Muffin Recipe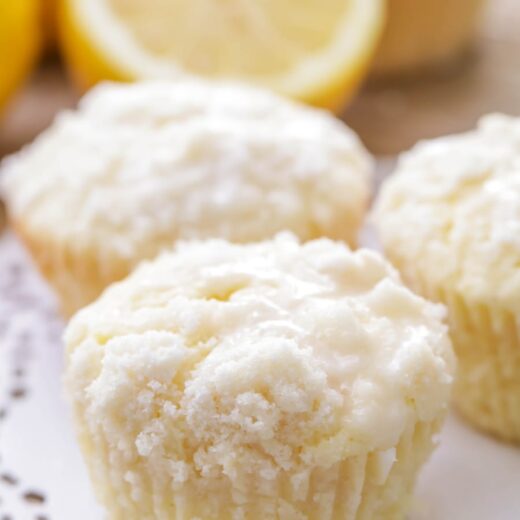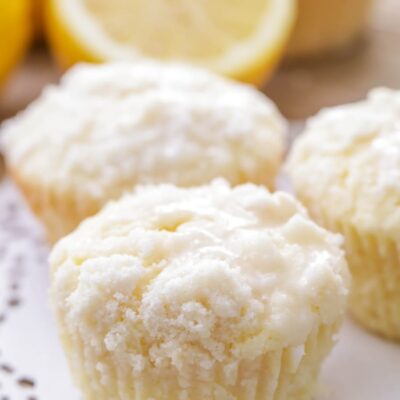 Lemon Crumb Muffins - these soft, delicious muffins are topped with crumbs and a delicious lemon glaze making them irresistible!
Ingredients
Muffin
Glaze
1/3

cup

lemon juice

1/2-3/4

cup

powdered sugar
Instructions
In a large bowl, mix flour, sugar, baking soda and salt. Set aside.

In another bowl, mix eggs, sour cream, butter, lemon peel and juice. Add wet ingredients to dry ingredients and stir until moistened.

Fill paper-lined muffin pan to ¾ full.

In another bowl, make topping by combining flour, and sugar. Cut in butter until it's crumbly. Sprinkle over batter and bake for 20-25 minutes.

Cool for several minutes before removing from pan.

While cooling, make glaze by whisking lemon juice and powdered sugar together. Drizzle over muffins and ENJOY!
Adapted from Taste of Home.