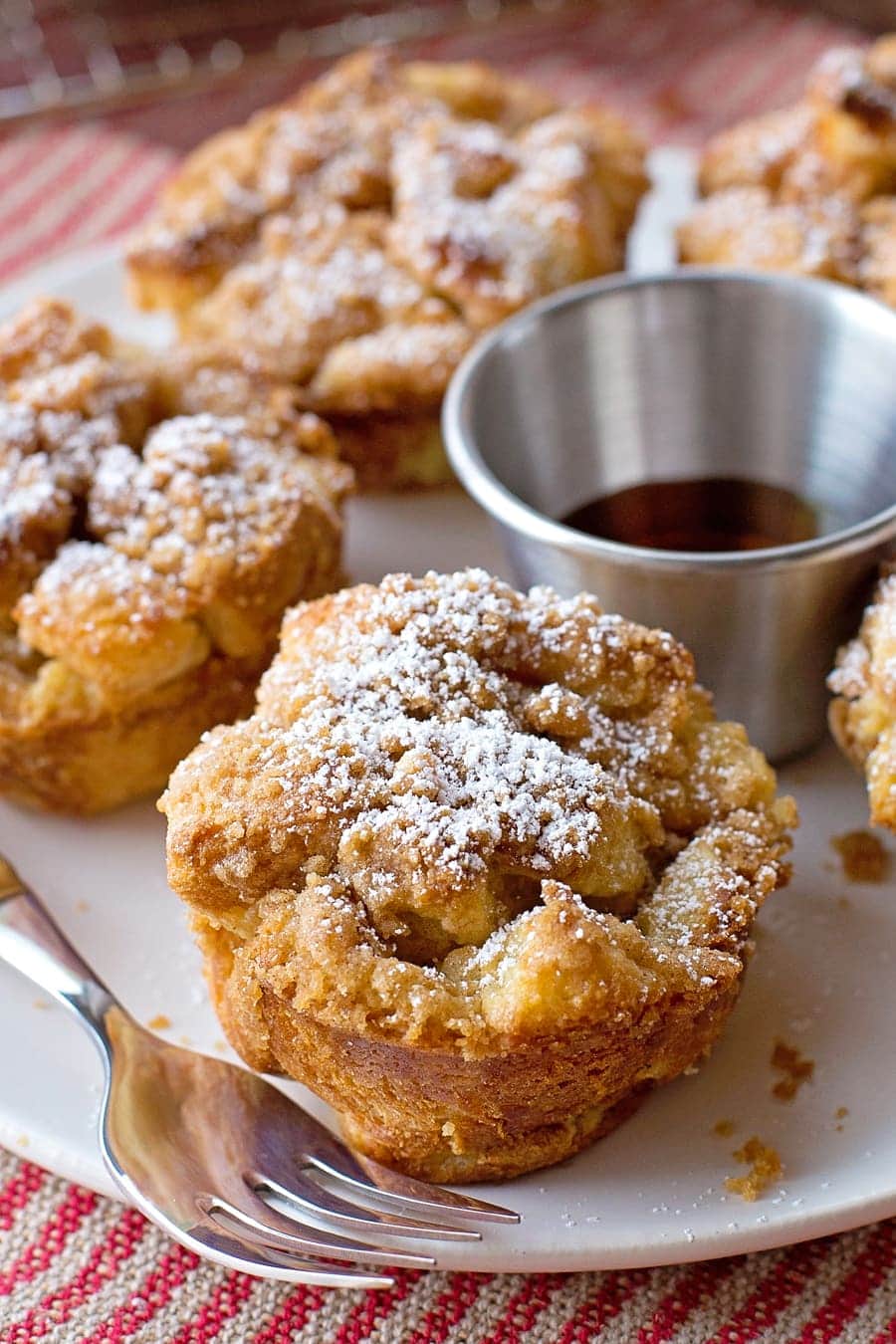 I'm kind of obsessed with breakfast and brunch, and thankfully my family is too! We especially love getting creative with French Toast, these little muffins were such a huge hit. They were a cinch to make and could easily be prepped the night before, refrigerated overnight and then baked in the morning. These would be perfect for special occasions, holidays or just for rushed weekday breakfasts.
The best part is that they're made with pantry staples. Just grab a loaf of your favorite bread (white bread, challah, croissants or cinnamon raisin bread), cube it and let it dry out. Toss the bread into the liquid mixture, place into a 12 cup muffin pan, sprinkle with the topping and bake until golden brown and delicious!
If you're looking for a great recipe to make for Thanksgiving or Christmas morning, you've gotta give these a try!

French Toast Muffins
Ingredients
1 c. whole milk
¼ c. heavy cream
2 tbsp. granulated sugar
4 eggs
2 tsp. vanilla extract
¾ tsp. ground cinnamon
¼ tsp. kosher sea salt
6 c. dried cubed bread (white, challah, brioche, croissants or cinnamon raisin)
-
For the topping:
⅓ c. all-purpose flour
¼ c. brown sugar
½ tsp. ground cinnamon
¼ c. unsalted butter
Instructions
Preheat oven to 350 degrees. Spray a 12 cup muffin pan with cooking spray; set aside.
In a large bowl, whisk together the milk, cream, sugar, eggs, vanilla, cinnamon and salt.
Add the cubed bread into the mixture, toss gently to combine. Scoop a ⅓ cup of the mixture into each well.
Meanwhile, to make the topping, in a medium bowl, whisk together the flour, brown sugar and cinnamon. Using a pastry blender or your fingers, break the butter into small pea-size clumps. Sprinkle the streusel mixture over the tops of the muffins.
Place in the oven and bake for 25-30 minutes or until golden brown on top. Remove from the oven and allow to cool for 5 minutes before removing and serving.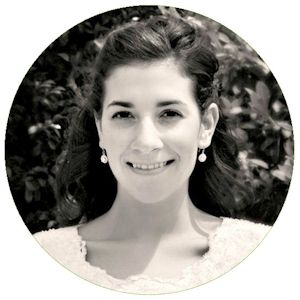 __________________________
Oh my goodness, these look AMAZING!!
We're huge fans of french toast over here at our house too. We'll definitely have to try this recipe!
Thanks for sharing with us Natalie!
For more outstanding recipes by her, go visit her over at Life Made Simple
Check Out My Other Recipes
And for more breakfast recipes perfect for the holidays, check out these posts from yours truly!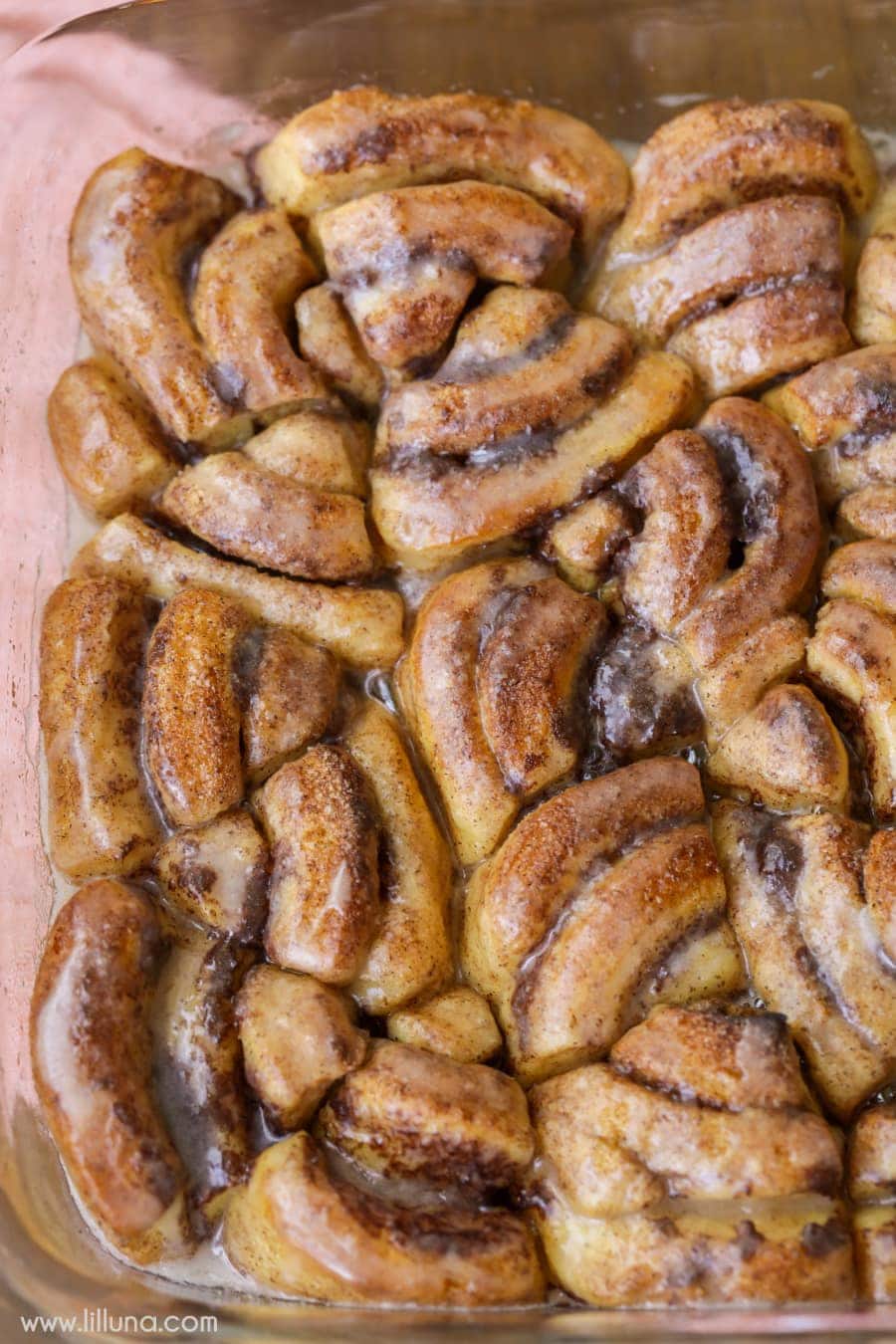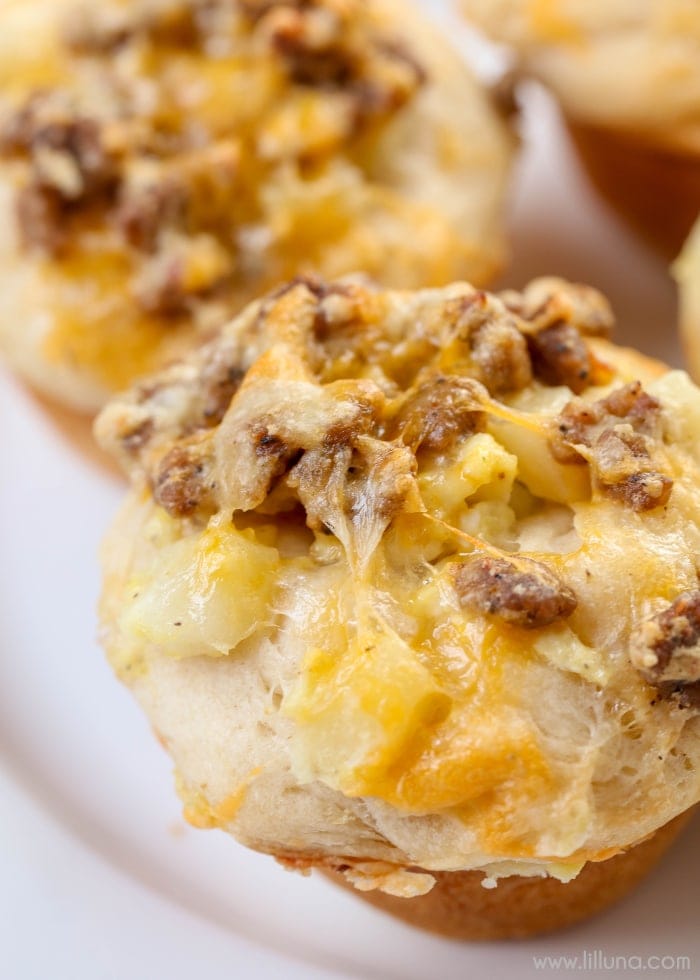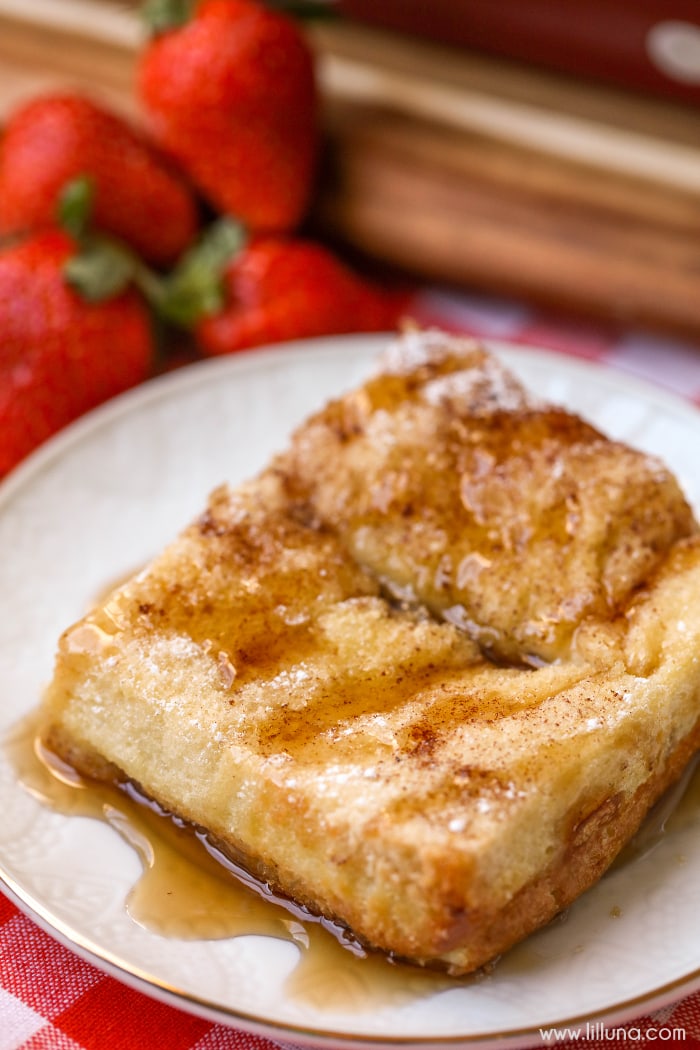 For all breakfast recipes go HERE.
For all recipes go HERE.
And get weekly emails with monthly freebies by signing up for the Lil' Luna newsletter. 🙂
For even more great ideas follow me on Facebook – Pinterest – Instagram – Twitter – Periscope.
ENJOY!
Need more recipes and creative ideas? Sign up and get a FREE copy of my latest ebook!