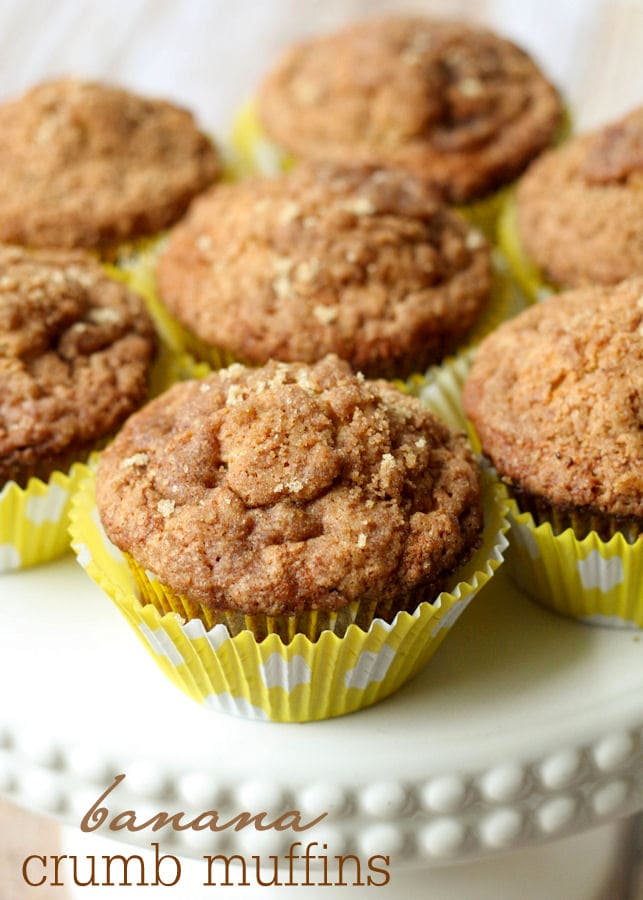 Who here loves bananas? It's a fruit I buy at the store every week, because not only do I like it, but my kids LOVE it! Unfortunately, I feel like we have "off weeks" with the fruit and sometimes they don't get eaten (I swear they're all eaten in 2 days during the "on weeks"!!) Any who, I usually don't mind if they don't get eaten because I try to keep tons of banana recipes on hand for all those over-riped bananas that aren't being eaten. ;)I've shared several banana recipes here on the site, and today I'd like to share another because this Banana Crumb Muffins recipe we tried not too long ago was so delicious!! The kids love them, and we have extras we like to freeze them and pull them out a few days later.
If you like bananas too, then I think you will have to give this recipe a try.
Banana Crumb Muffins Recipe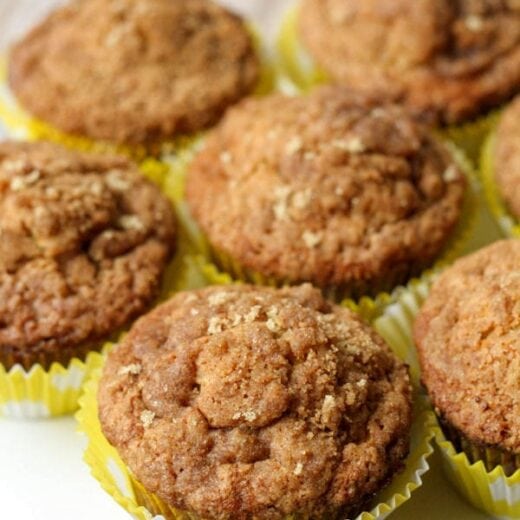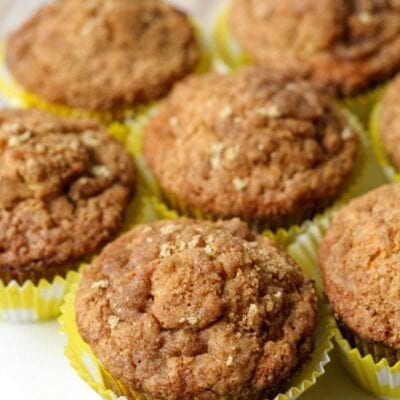 Banana Crumb Muffins - delicious! Perfect to use with those over-ripe bananas.
Ingredients
Instructions
Mix together flour, baking soda, baking powder and salt in a bowl.

In a separate bowl, beat together bananas, sugar, egg and meted butter.

Add flour mixture and mix well. Spoon into muffin liners in a muffin pan.

In another small bowl, mix brown sugar, 2 TB flour and cinnamon. Cut in 1 TB butter and mix until crumbs form.

Sprinkle crumbs over the muffin mixture and bake for 15-18 minutes.

ENJOY!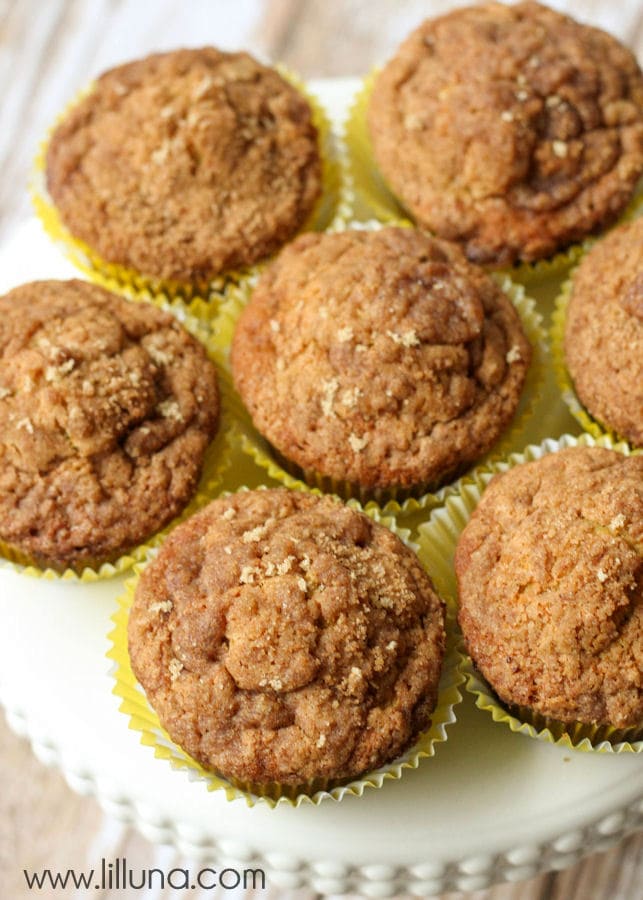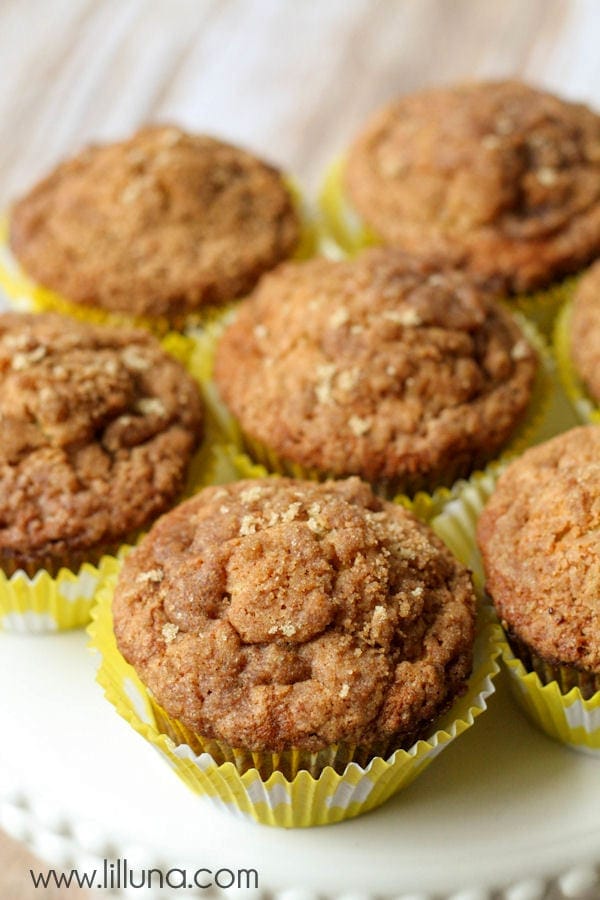 We've made these a few times in the last few months and will probably be making it some more soon for all those "off weeks" on the banana usage. 😉
Here are some other banana recipes we like to use…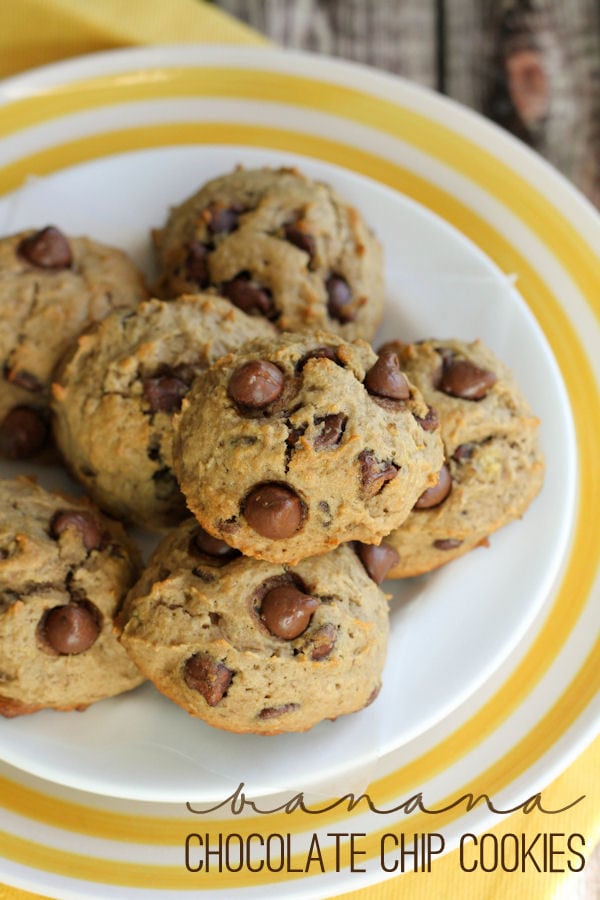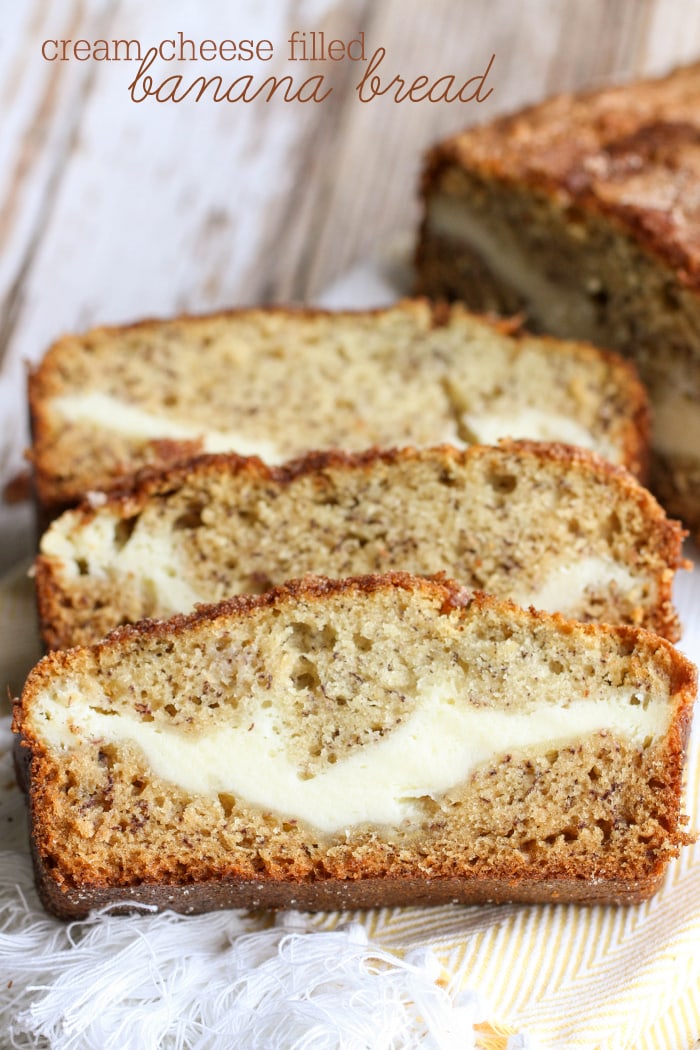 Cream Cheese Filled Banana Bread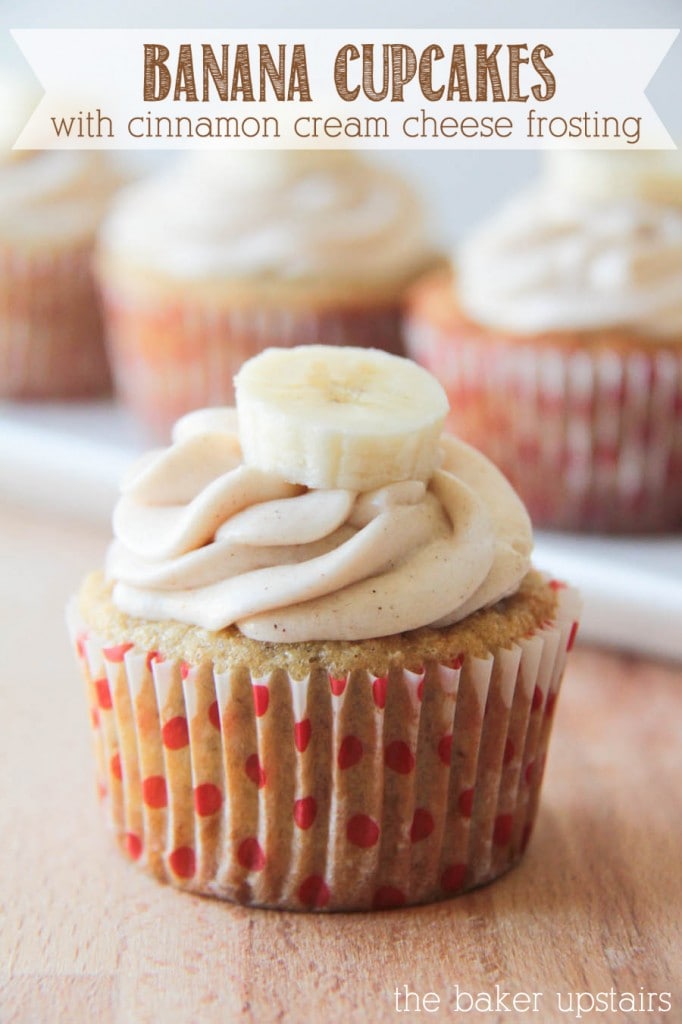 Banana Cupcakes with Cinnamon Cream Cheese Frosting
For all Bread recipes on the site go HERE.
For all recipes go HERE.
And get weekly emails with monthly freebies by signing up for the Lil' Luna newsletter. 🙂
For even more great ideas follow me on Facebook – Pinterest – Instagram – Twitter – Periscope.
ENJOY!